Travel

Everyone has a friend who has been to New Zealand before. And in every travel guide there are the same New Zealand travel tips. There is still enough to experience and enjoy on these two big islands – we continue our research and show the best 4 insider tips on the South Island.
New Zealand Travel Tips – 4 insiders on the South Island
Getting to the South Island
Getting from North to South Island is a small journey on its own. Either you take the 4-hour ferry from New Zealand's capital Wellington to Piction or catch a flight. When you do enjoy beautiful roads then you will love the ferry cruise. Crossing the Cook Strait might by rough sometimes, being on deck an watch the coastline of Marlborough Sounds passing by is worth it. The South Island has more to offer than the North Island – you should plan your travel times accordingly.
Marlborough Sounds
So you arrived in Picton – a town that just comes alive everytime a ferry arrives – and continue on Queen Charlotte Drive towards Havelock. Birthtown of Sir Ernest Rutherford for those of you interested in physics. There is not much in Havelock but consider a ride with the Pelorus Mail Boat delivering post and other goods to settlements within the sounds that are not accessible by road. It is a scenic cruise, mybe a little hike and just pure nature on daily changing routes.
After your cruise head over to the Captain's Daughter for a pot of fresh local green-lip mussels or amazing beef – one of the best Restaurants in the area.
41°16'33.0″S 173°46'08.4″E
https://themailboat.co.nz/
41°16'38.3″S 173°45'59.6″E
http://www.captainsdaughter.co.nz/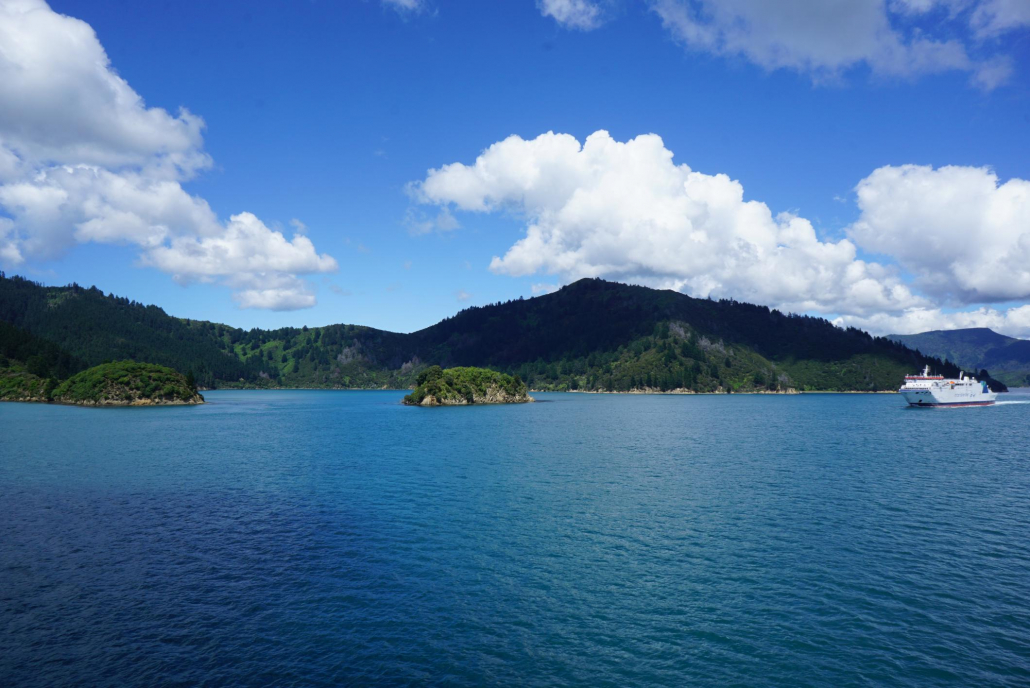 The West Coast
After your meal in Havelock you are ready for the long drive down one of the most scenic roads on this half of our planet, which is why it definitely belongs into our New Zealand travel tips. Passing by the charming town of Nelson you see Tasman Sea again in Westport. From now on it is 400km of rough forests to your left and wild Tasman Sea to your right. In between are some spots you should not miss (Pancake Rocks, Hokitika) and others you can miss if you have seen the Alps (Franz-Josef and Fox Glacier). Plan at least two days for the journey and consider starting at Gentle Annie's – a quiet and and beautiful place to get a feeling for the west coast.
After leaving the coast there is a beautiful region ahead of you. Stop by the blue pools, the less busy and pretty town Wanaka, or in adrenaline city of Queenstown. Be prepared for bus loads of tourists in Queenstown and consider staying in nearby Arrowtown.
41°31'17.4″S 171°56'24.4″E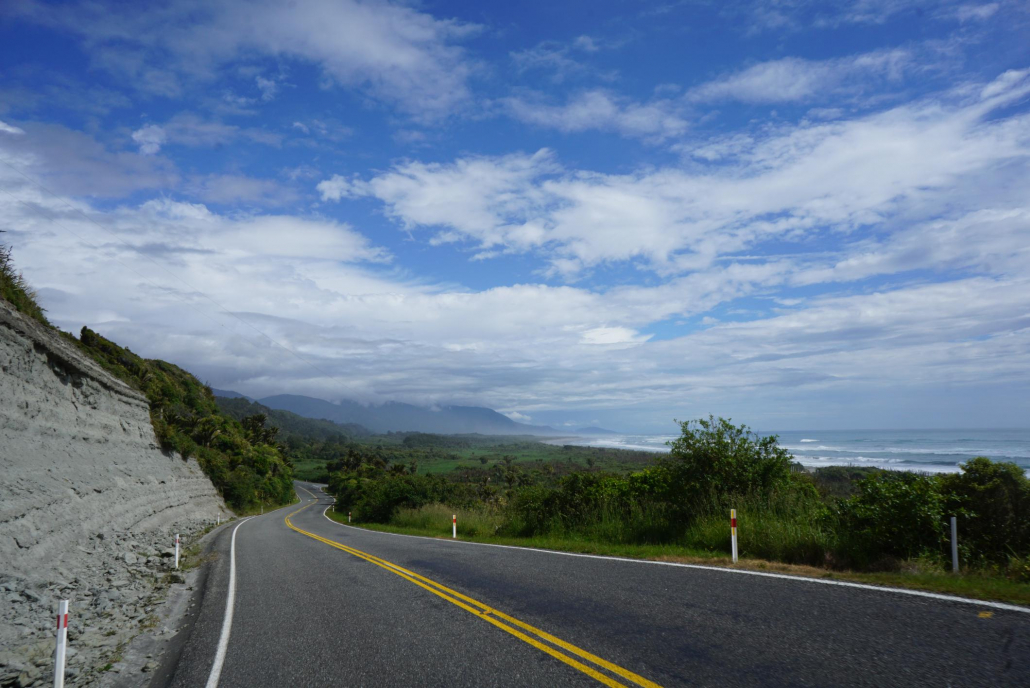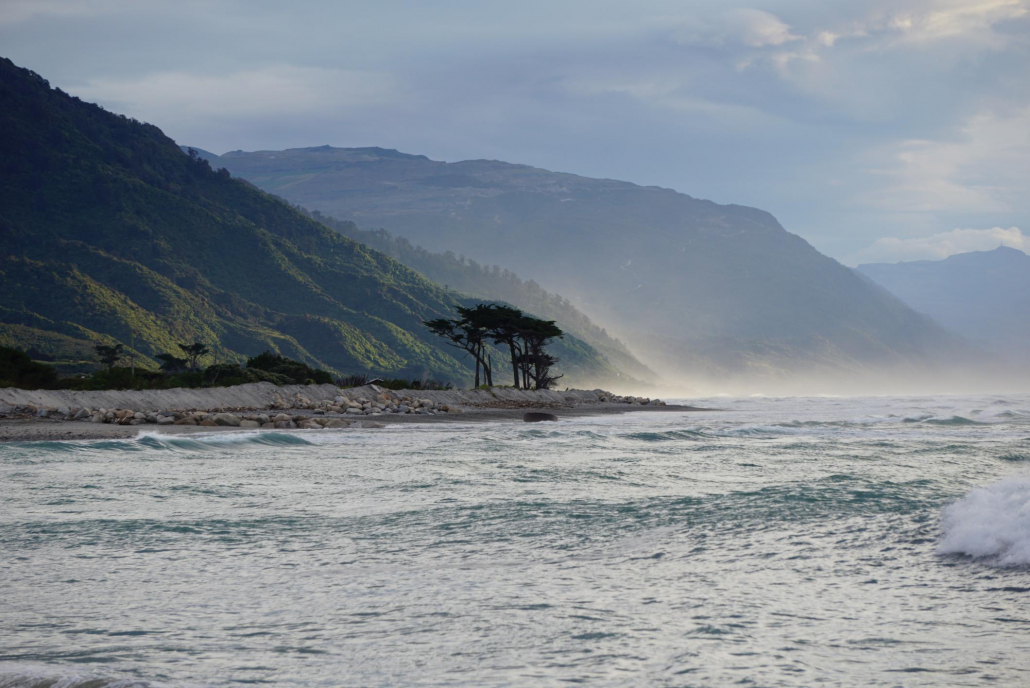 Milford Sound or further
Now you have to decide if you have the time to take the long way to Milford Sound or even the Catlins or if you continue heading north. Milford Sound is definatley worth visiting – but mostly because of the spectacular road leading there. It is not a secret spot – so be prepared for crowds. Further south, passing by Art-Deco houses in Riverton and Invercargill you reach the Catlins. It is one of the less touristic regions, still impressive and with loads of short hikes to waterfalls, remote beaches, seals and trees growing diagonally due to strong winds in winter.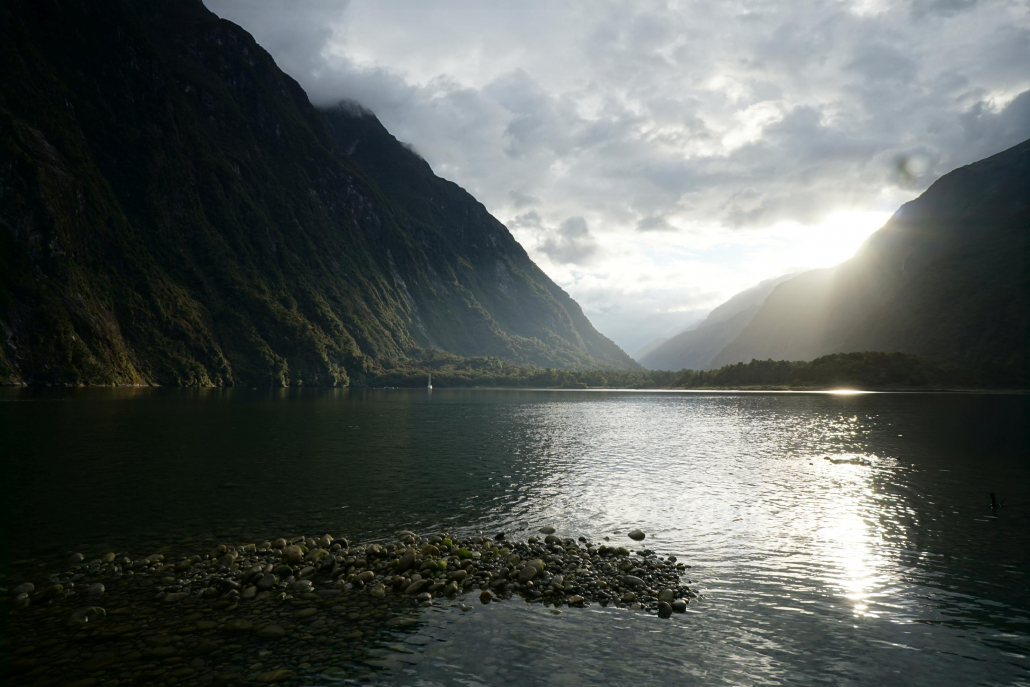 Mount Cook
Quite central is New Zealand's highest mountain – Mount Cook. Hidden in clouds most of the time, consider yourself lucky if you see the summit. There are lodges close to it for a relaxing sleepover and early morning alarm. Get up and hike. If you catch the first light and start hiking Hooker Valley Track you have a beautiful valley around you and just for yourself. It is an easy hike of about a good hour with rewarding views. If you are in need of a refresh after hiking go swimming in either Lake Pukaki, Lake Tekapo or Lake Ohau – the last being the least crowded. A good place for a snack in between hiking, swimming or driving is High Country Salmon close to Twizel.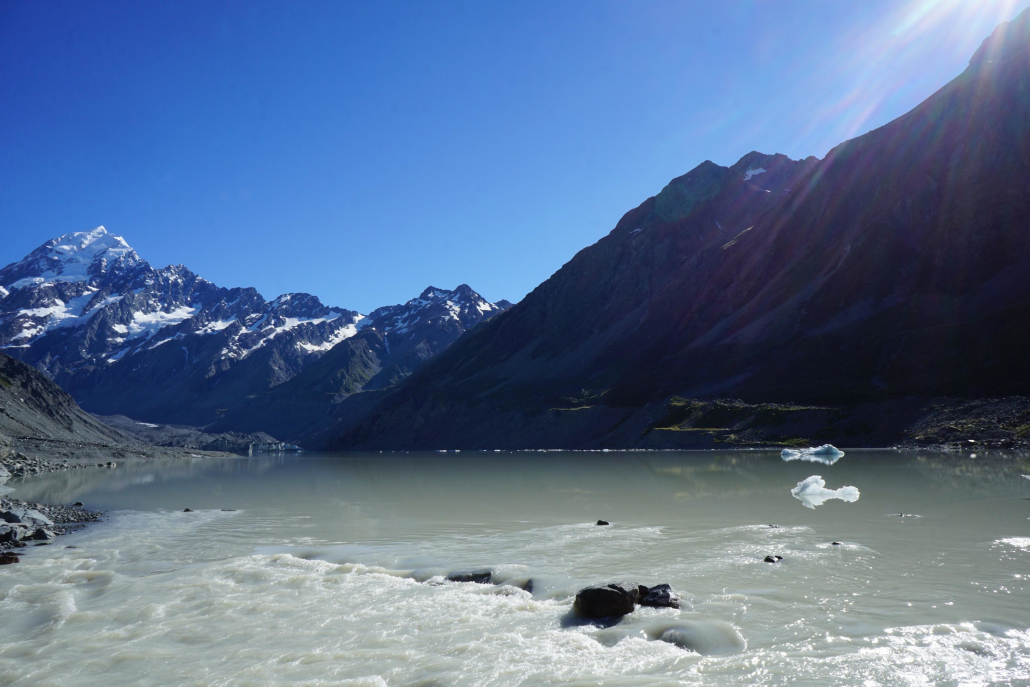 If your outbound flight departs at Christchurch you can spend your last days either at Banks Peninsula and drive on the crater ridge around the town Akaroa – or just stay in Akaroa and breathe the french flair and taste the cuisine in this former french settlement. If you do not want to drive anymore after this roundtrip just take public transport to Sumner, walk the beach, watch surfers, have an ice cream and enjoy relaxed New Zealand for a last time.
/
0 Comments
/
by Carlo Sterling
https://agentlemans.world/wp-content/uploads/2019/06/AGW_CS_NZ_7.jpg
1416
2120
Carlo Sterling
//media.agentlemans.world/2017/01/agw-logo-605.png
Carlo Sterling
2019-10-07 08:29:05
2019-10-07 08:30:02
New Zealand travel tips - 4 insiders on the South Island
Cars

Anyone who travels a lot cannot ignore a few important factors: space, comfort, safety and perhaps some understatement. On our trip to southern France we found the perfect travel car: the Volvo XC90.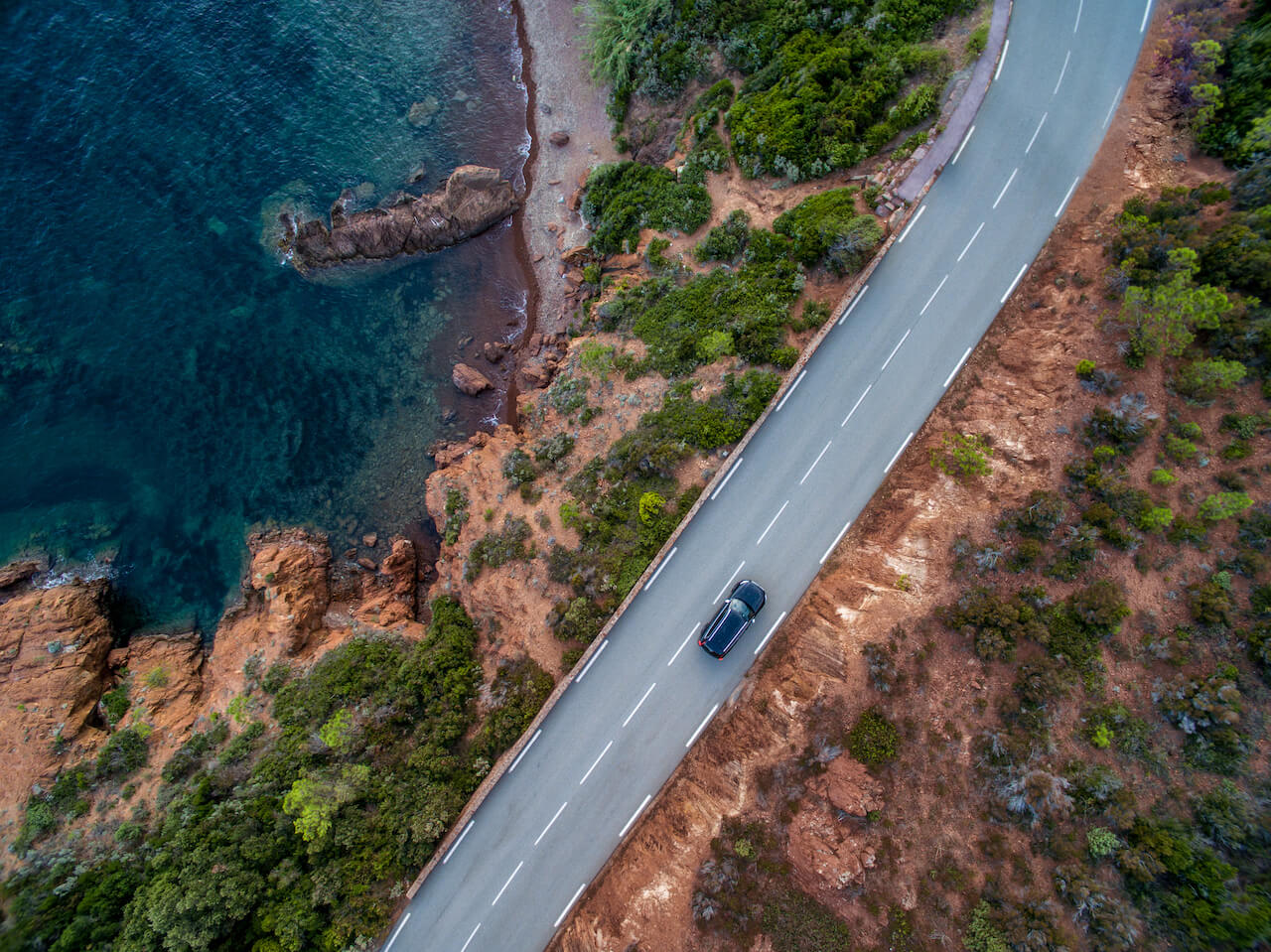 Picture & rights @ Sebastien Rohner – https://www.sebastienrohner.com
Our journey to southern France with the Volvo XC90
Our annual visit to Cannes was just around the corner and as always we had to transport a lot of equipment and luggage. Ready packed, we drove 05:30 in the morning via Gotthard, Milan and Genoa to the South of France. The trip to Cannes takes about 8 hours and believe us that we haven't been driving as comfortable for a long time. The seats are super comfy, while numerous – fortunately not annoying – assistance systems make the trip a lot easier. For example, the Pilot Assist controls the distance to the next car, keeps the lane and adjusts absolutely everything by itself in a traffic jam. So you can lean back and watch. And it works.
Along the roads of Southern France
Once arrived, the Côte d'Azur showed its most beautiful side in late summer: sailing yachts, pretty cafés and tasty restaurants, into the sunset, along the red rocks of the coast – southern France is a dream.
Dawn was approaching and while the last people were looking for a swim in the sea and the waiters were preparing dinner, we set off – out of Cannes – along the coast of southern France past impressive rocks, forests, rushing sea and villas with spectacular views.
The driving experience
Too heavy to control? Far from it, the Volvo XC90 looks sporty, comes up with an impressive street presence and shows how well it copes with its dimensions when driving through the narrow curves up to the viewpoints. In peace and quiet, with plenty of safety and a comfortable air suspension, it's just amazing to drive along the coast in such a wonderfully relaxed manner. The 2-litre diesel – with 235 hp and 430 Nm – offers enough power and torque for every challenge.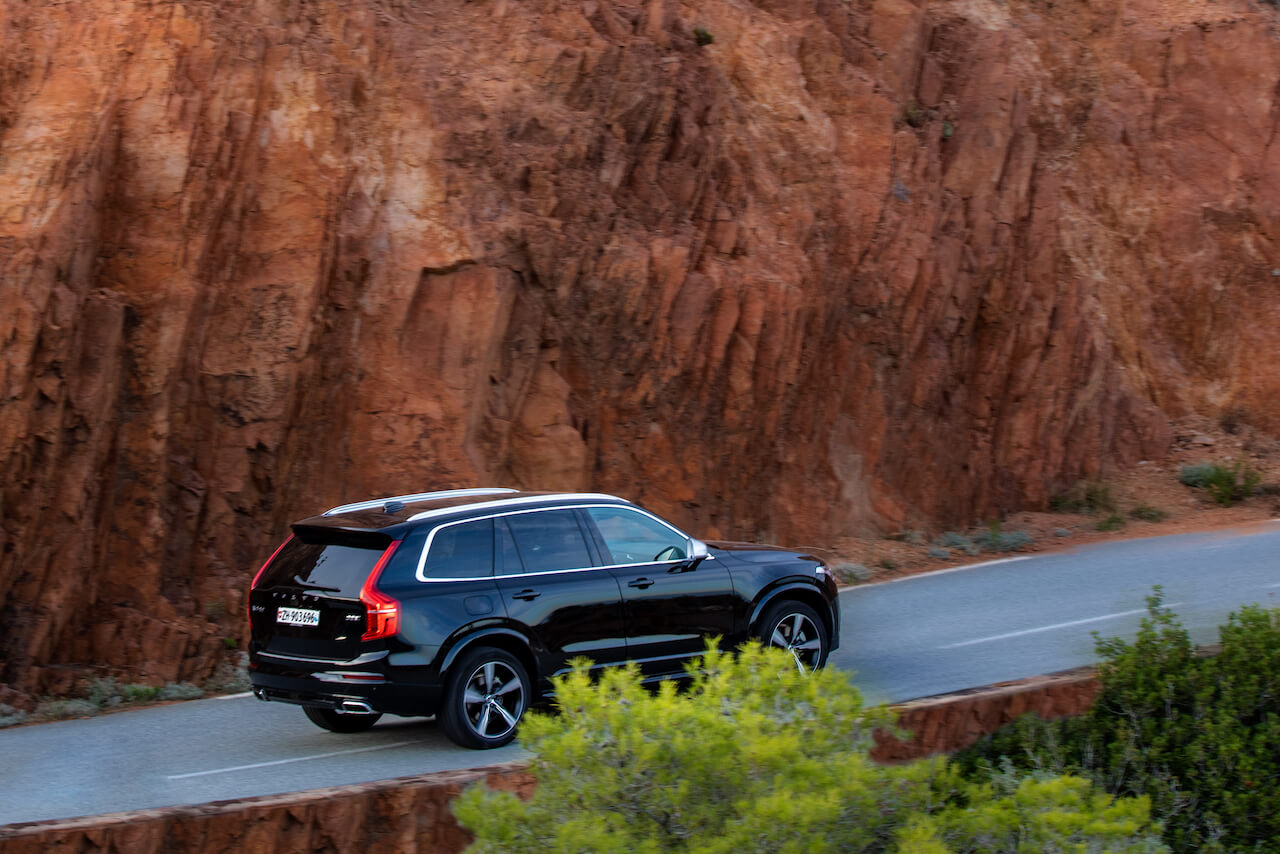 Living room on wheels – infinite space
The fact that the Volvo XC90 is the largest of the family is demonstrated not only by its 2.3 tonnes, 5 metres lenght and 2 metres width, but also by its massive boot capacity of up to 1868 litres. The rear legroom of almost one metre also leaves absolutely nothing to be desired. There are 2 additional seats hidden in the boot, whereby the Volvo XC90 can be converted into a 7-seater in no time at all. Thus the Swedish SUV offers enough space for every conceivable journey with 5 persons and loads of luggage.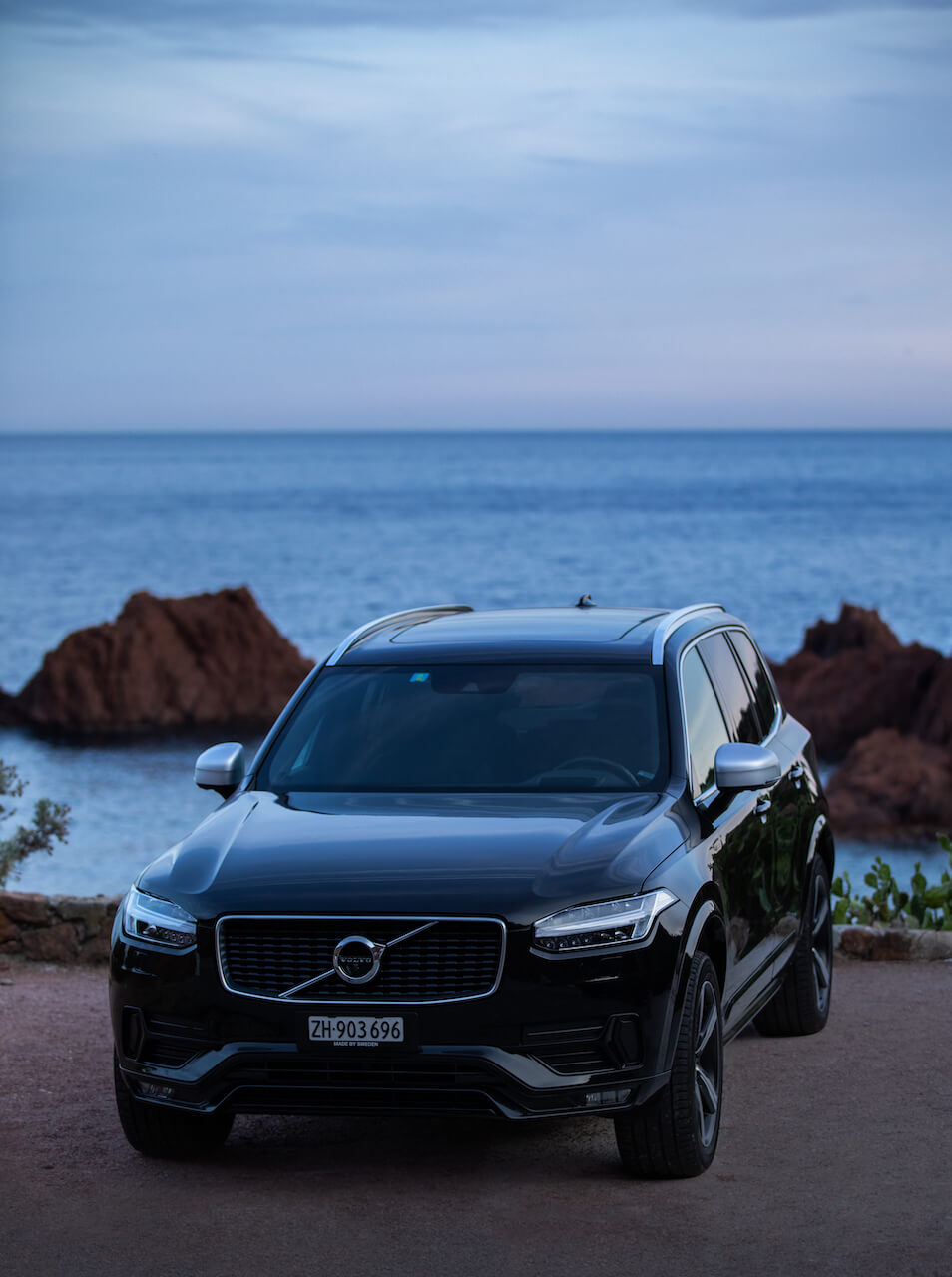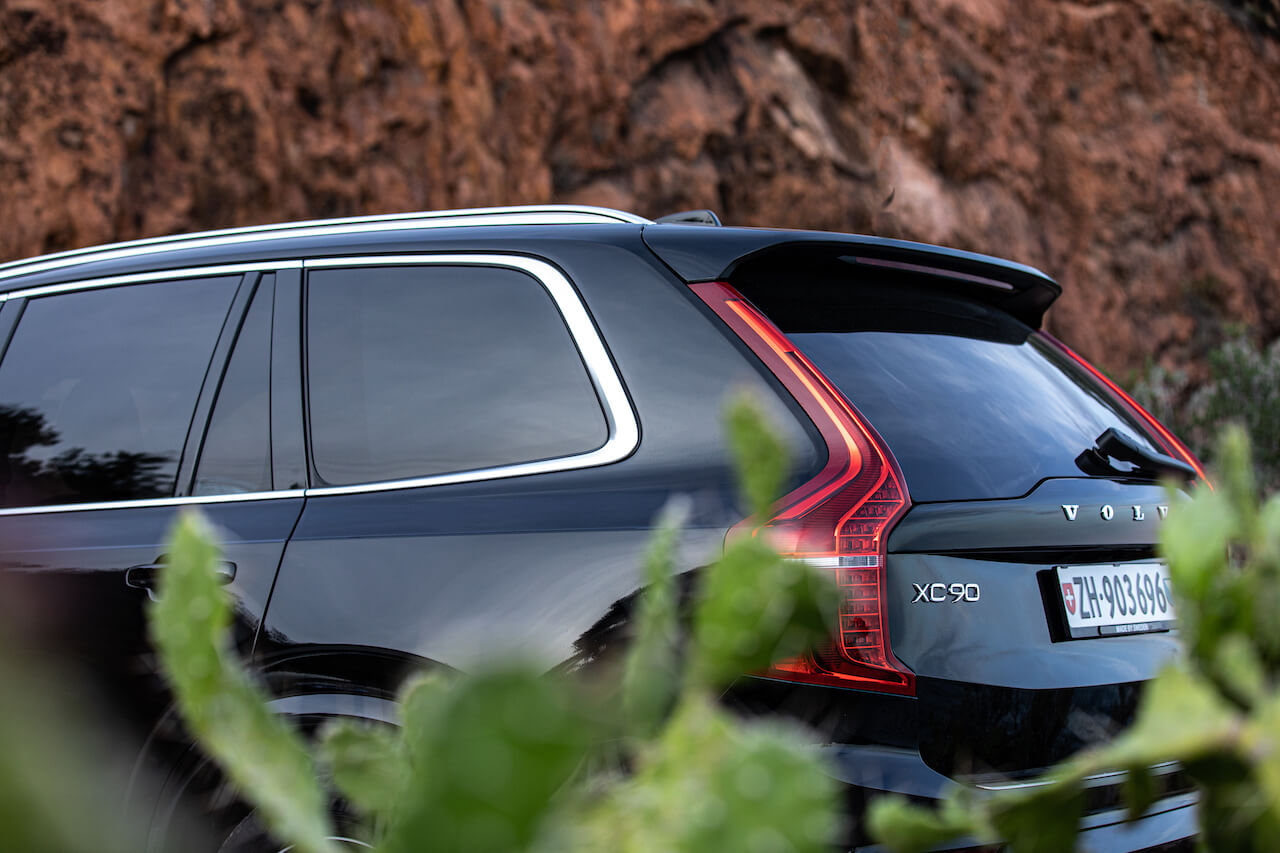 Cleaned up, high-quality interior
The Swedes are very sophisticated when it comes to interior design and can easily keep up with the competitors: perforated nappa leather, ergonomically shaped seats, aluminium inlays, a tidy infotainment with a 9-inch touch screen and a panorama roof provide the ultimate feeling of well-being.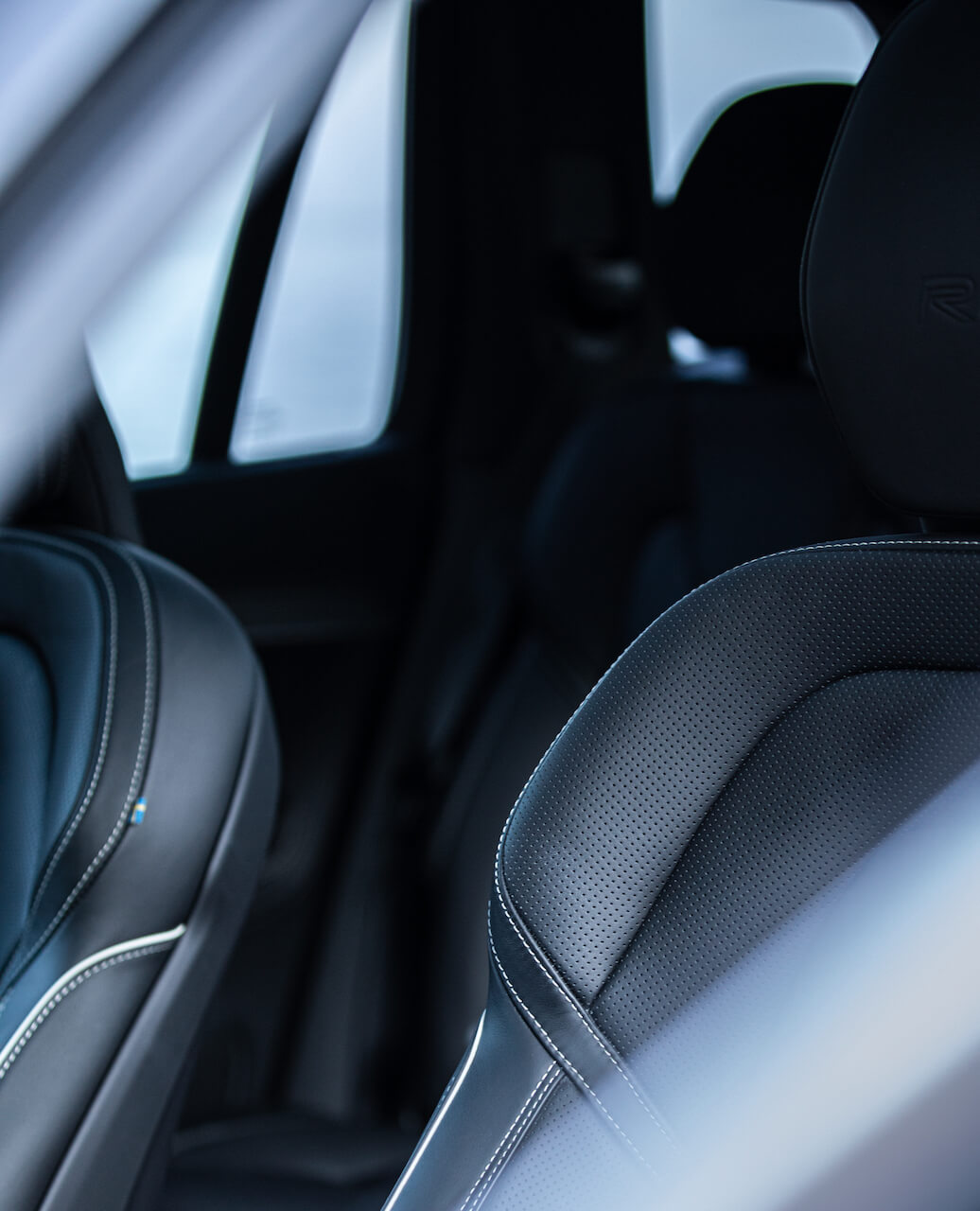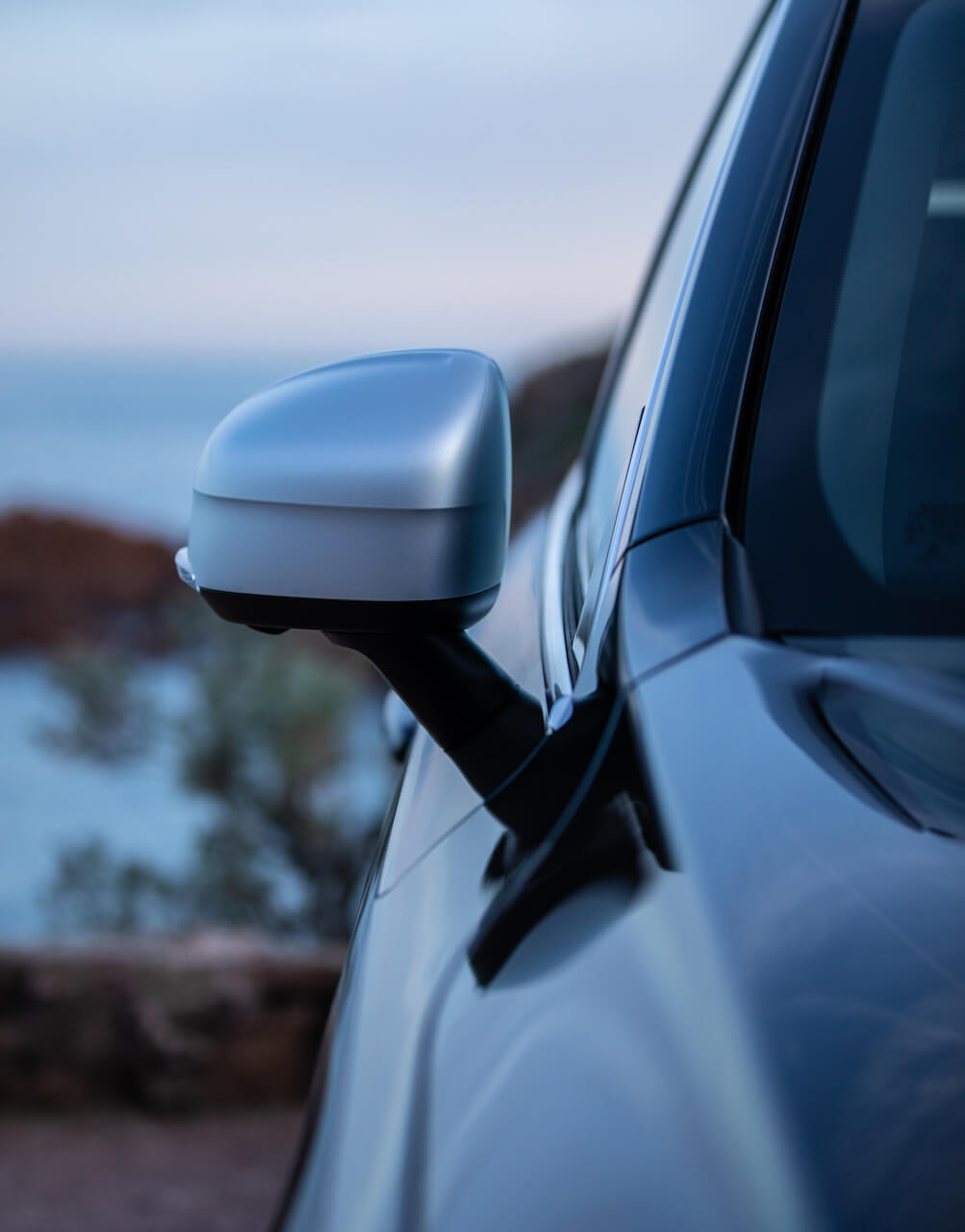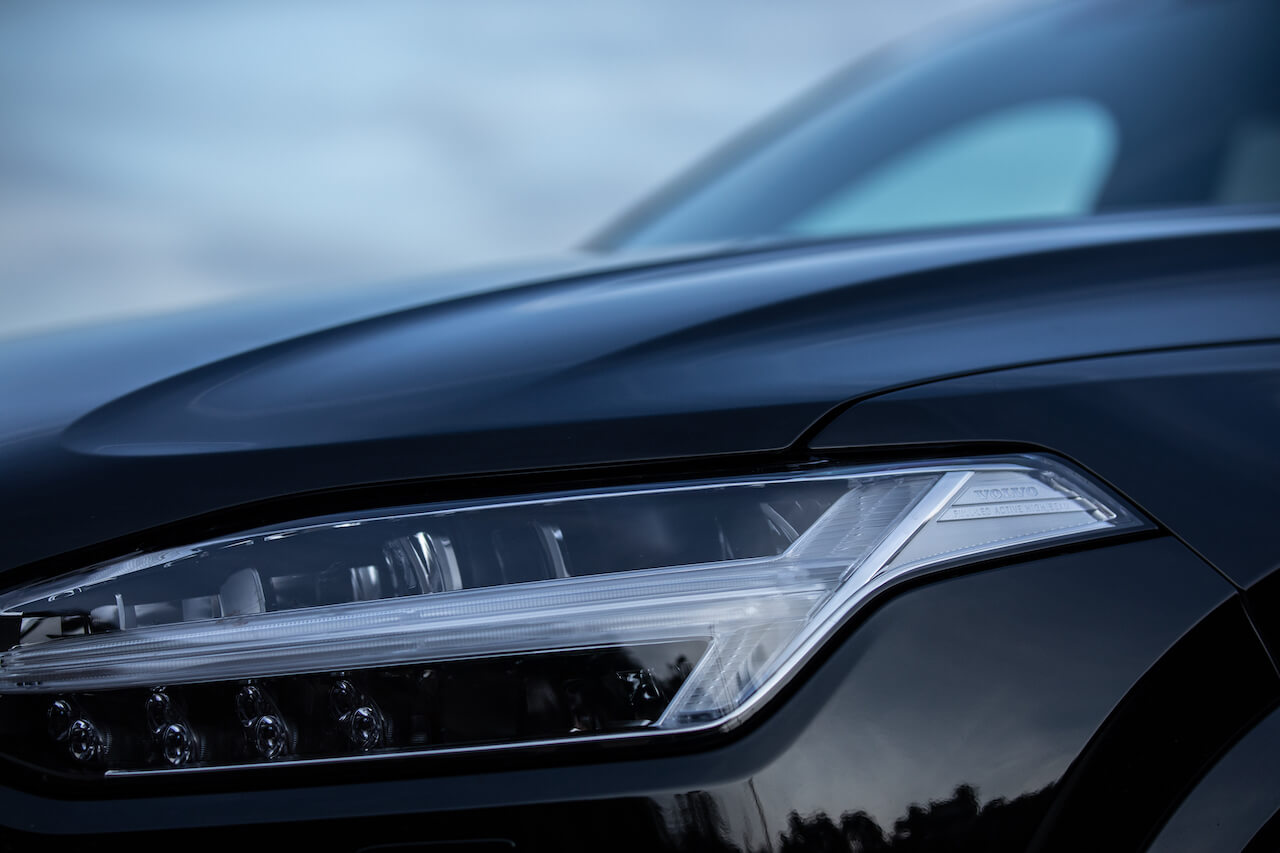 Safety and top-notch service
The fact that Volvo builds the safest cars is hardly surprising when you look at the various assistance and safety systems (emergency brake assistant, run-off road protection, intersection assistant, city safety, etc.) and the concentrated load of power and stability. How great the service at Volvo works, was evident on the way home: within seconds the friendly lady from the 'Volvo On Call' team – which is installed in the car by the way and can be called up at any time – explained to us that the warning light is merely the absence of AdBlue. Brilliant.
More information: https://www.volvocars.com/de-ch
/
0 Comments
/
by Ralph Widmer
https://agentlemans.world/wp-content/uploads/2019/09/volvo-xc90.jpg
853
1280
Ralph Widmer
//media.agentlemans.world/2017/01/agw-logo-605.png
Ralph Widmer
2019-10-02 10:40:10
2019-10-04 09:12:08
The perfect travel car: the Volvo XC90
Cars, Technology

Who doesn't know it? The next meeting is due, but Murphy has struck again and you are standing in the middle of nowhere with a flat tire. According to the TCS – the No. 1 Swiss roadside assistance – a flat tire is one of the most common causes of breakdowns in Switzerland* Now, in 2024, an environmentally friendly solution will follow: airless tires by Michelin.
The Uptis from Michelin – the most important questions about airless tires
Today, a worldwide amount of around 1 billion tires end up in the garbage every year, approximately 20 percent of them due to blowouts and irregular wear due to incorrectly adjusted tire pressure.** That's 200 million tires per year, which is about 200 times the weight of the Eiffel Tower.
What is the difference to a 'normal tire'?
The Uptis is a fixed unit. The basis is an aluminium rim, which is connected to the rubber tread of the tire by flexible plastic spokes. The resistant spokes ensure the load-bearing capacity and dampen vibrations during driving. As the tire does not require any air pressure, it is more puncture-proof than conventional tires and thus prevents the next blowout.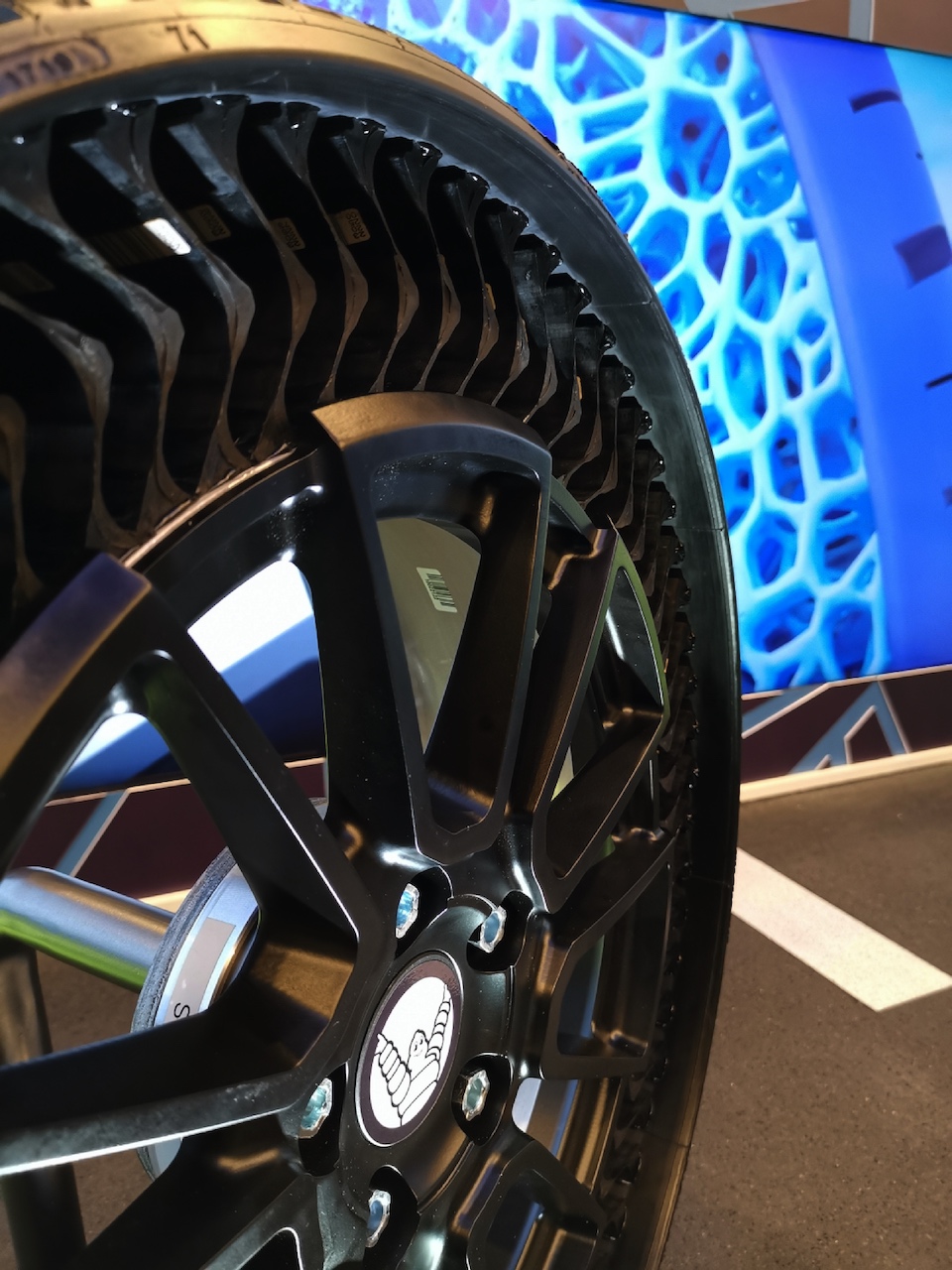 What are the advantages?
The solution is more environmentally friendly

Goodbye to blowouts, drivers feel safer on the road and dangers of flat tires are avoided.

Fleet owners and professional drivers optimize their business productivity (no




downtimes due to flat tires, almost no maintenance necessary).

The use of raw materials is reduced, which in turn reduces waste.

To what extent is an airless tire more environmentally friendly?
Reduces the number of damaged tires that are scrapped before they reach the end of their life.

Reduces the use of raw materials, energy for production and emissions associated with production.

Lasts longer as irregular wear due to incorrect tire pressure adjustment is avoided.
What can the tire do?
The Uptis is just as resilient as a pneumatic tire and has already been put through its paces on a test site. Its performance is comparable to that of a run flat tire.
When is the market launch planned?
It will be launched in 2024.
What will the tire cost?
There is no concrete price information available yet.
*Interview with Reto Blättler regarding punctures, tire expert at TCS – Tagblatt
**Derived from the Michelin survey (2012-2015), based on a sample of 135,000 tires and extrapolated from official estimates that 1 billion tires are disposed of each year.
/
0 Comments
/
by Ralph Widmer
https://agentlemans.world/wp-content/uploads/2019/10/luftlose-reifen.jpg
1538
2736
Ralph Widmer
//media.agentlemans.world/2017/01/agw-logo-605.png
Ralph Widmer
2019-10-02 10:22:02
2019-10-06 07:50:18
Goodbye to blowouts: Michelin presents airless tires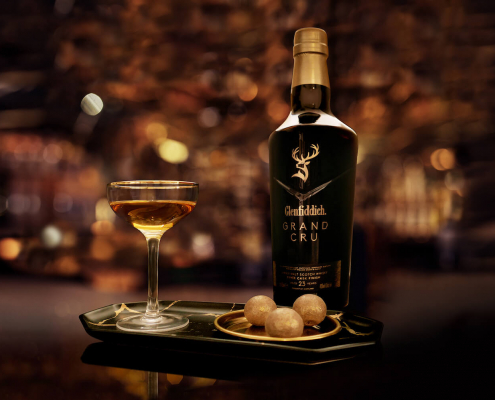 With the Glenfiddich Grand Cru, the traditional Scottish company is breaking new ground. This 23-year-old single malt Scotch whisky spent a second maturation phase in French cuvée barrels, which gives it an additional freshness and balance. Glenfiddich…
https://agentlemans.world/wp-content/uploads/2019/10/glenfiddich-grand-cru.jpg
1003
1280
Ralph Widmer
//media.agentlemans.world/2017/01/agw-logo-605.png
Ralph Widmer
2019-10-24 09:50:36
2019-10-24 10:48:05
Glenfiddich Grand Cru: Whisky meets champagne barrel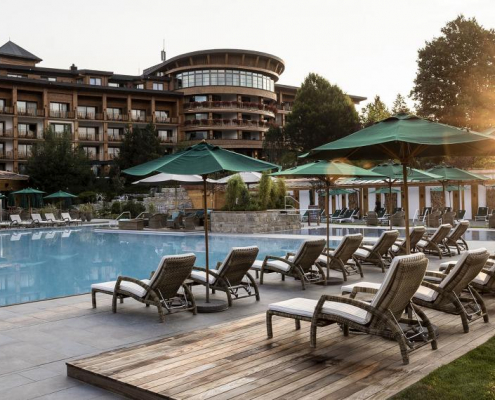 In the south of Bavaria you will find the beautiful region Allgäu, with its endless forests, an impressive view to the Alps and the cosy atmosphere, the region is one of the most important and largest holiday destinations in Germany. Time for…
https://agentlemans.world/wp-content/uploads/2019/10/allgäu-hotel.jpg
570
1440
Ralph Widmer
//media.agentlemans.world/2017/01/agw-logo-605.png
Ralph Widmer
2019-10-23 11:22:30
2019-10-23 12:36:25
Absolute relaxation - Wellness in the Allgäu region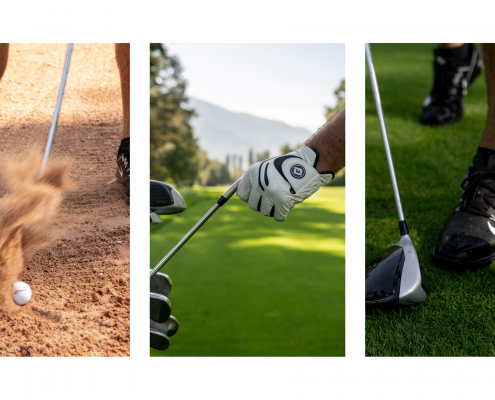 Every golfer knows it: You get used to your clubs and want to play with them - rental sets or other golf clubs are rather not an option. So if you want to play the many incredibly beautiful courses in the world, you have to take your golf equipment…
https://agentlemans.world/wp-content/uploads/2019/10/swiss-golf-traveller.png
1440
2560
Ralph Widmer
//media.agentlemans.world/2017/01/agw-logo-605.png
Ralph Widmer
2019-10-22 10:03:51
2020-01-06 08:50:07
Golf equipment included - the advantages of the Swiss Traveller Card