In the south of Bavaria you will find the beautiful region Allgäu, with its endless forests, an impressive view to the Alps and the cosy atmosphere, the region is one of the most important and largest holiday destinations in Germany. Time for a few days of wellness in the Allgäu? If you are looking for peace, relaxation and some exercise, this is the perfect place.
Wellness in Allgäu – a week-end at Hotel Sonnenalp
Blooming meadows, imposing mountains, crystal-clear lakes and forests in all colours, in the middle of this picturesque landscape you will find Sonnenalp, one of the leading 5-star superior wellness hotels in Germany – only 2h 30min drive from Zurich or 2h from Munich.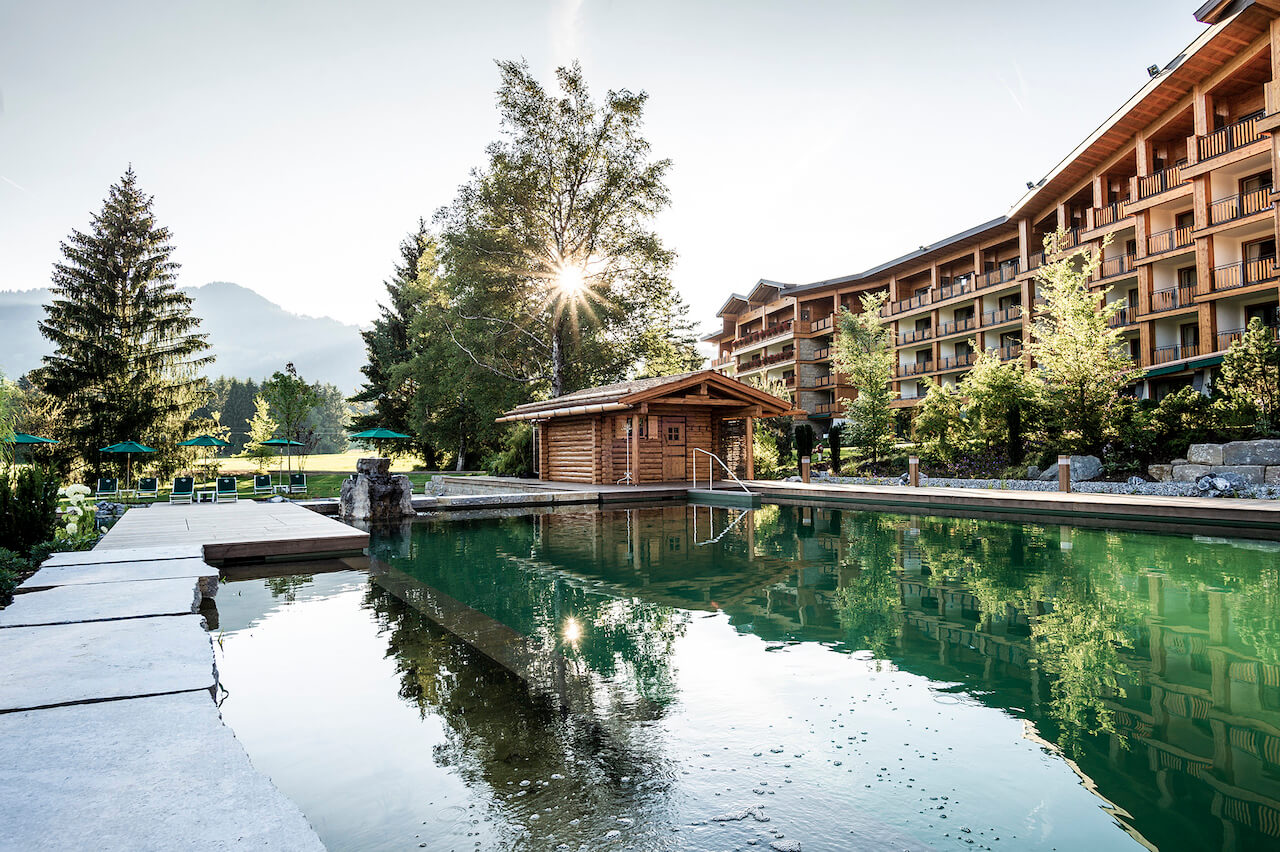 Heart and tradition
The first thing you feel when you arrive here, is the warmth and dedication of the staff and the family, who have been running this hotel for 100 years for the 4th generation. The care, attention to detail and preservation of tradition and practices, as well as the focus on sustainability and regional products is simply impressive.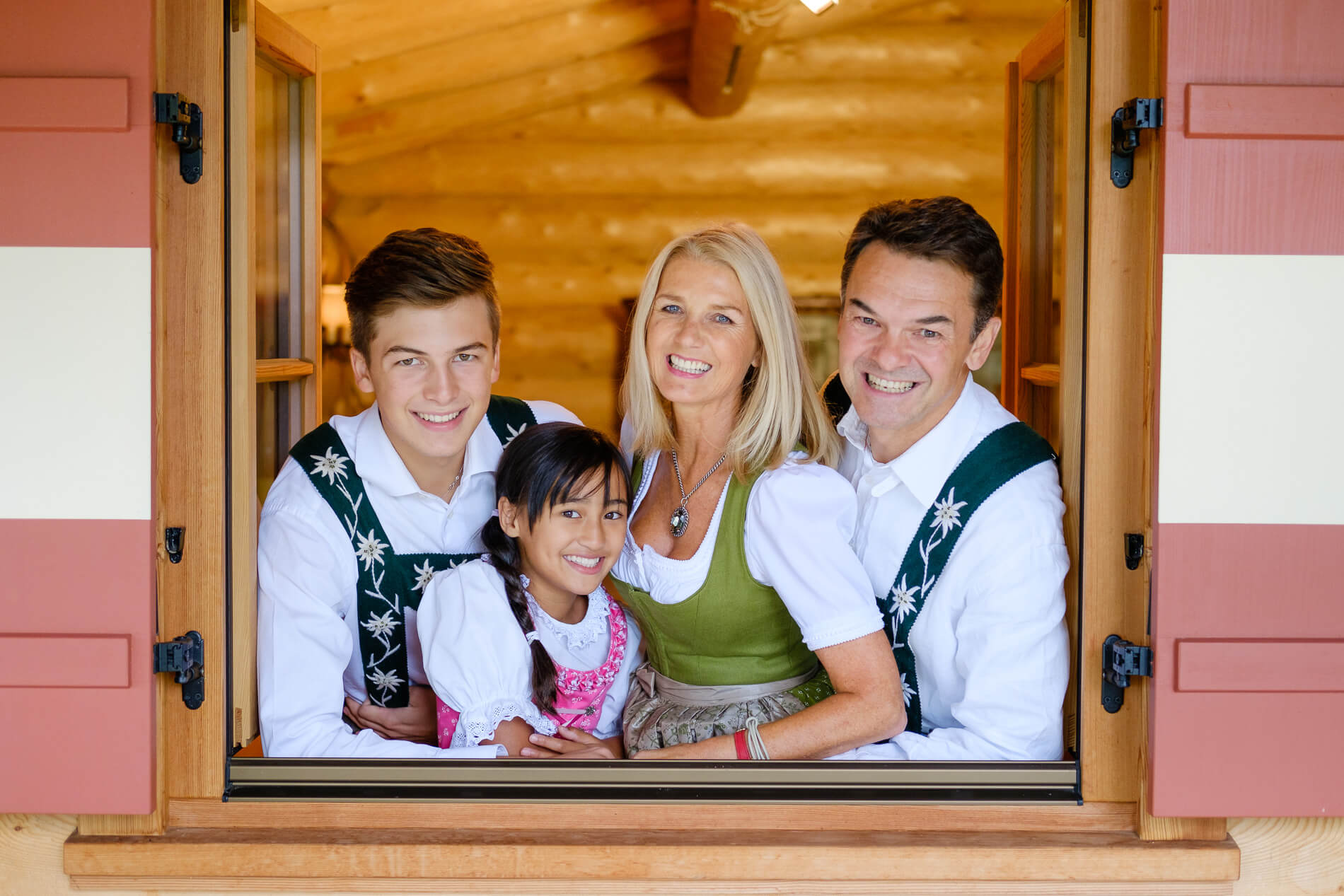 20,000 square meters of wellness
This incredible wellness facility has a quiet, newly created mountain lake, spacious rest areas, various saunas, a pool area and plenty of space for children. So everyone – young and old – will find their place here. If you're looking to spend a few days in the Allgäu, you'll find it here. There are plenty of spacious rooms, comfortable lounges, lots of materials like stone and warm woods in this wonderful area.
A team of 50 people also takes care of the well-being of the guests, offering an infinite selection of massages, therapies and treatments. A few examples that are certainly not commonplace: Shiatsu, Thai massages, Ayurveda or an in-house osteopath is available.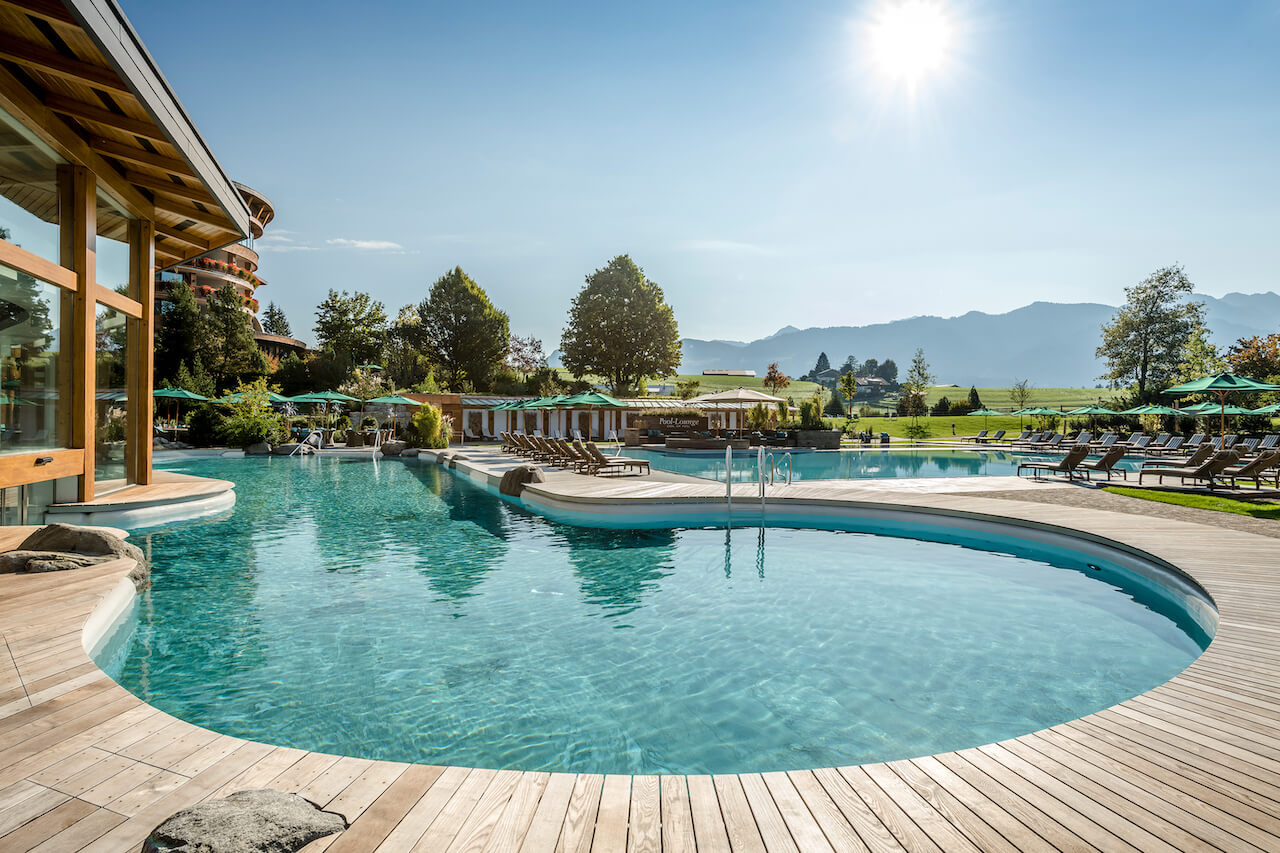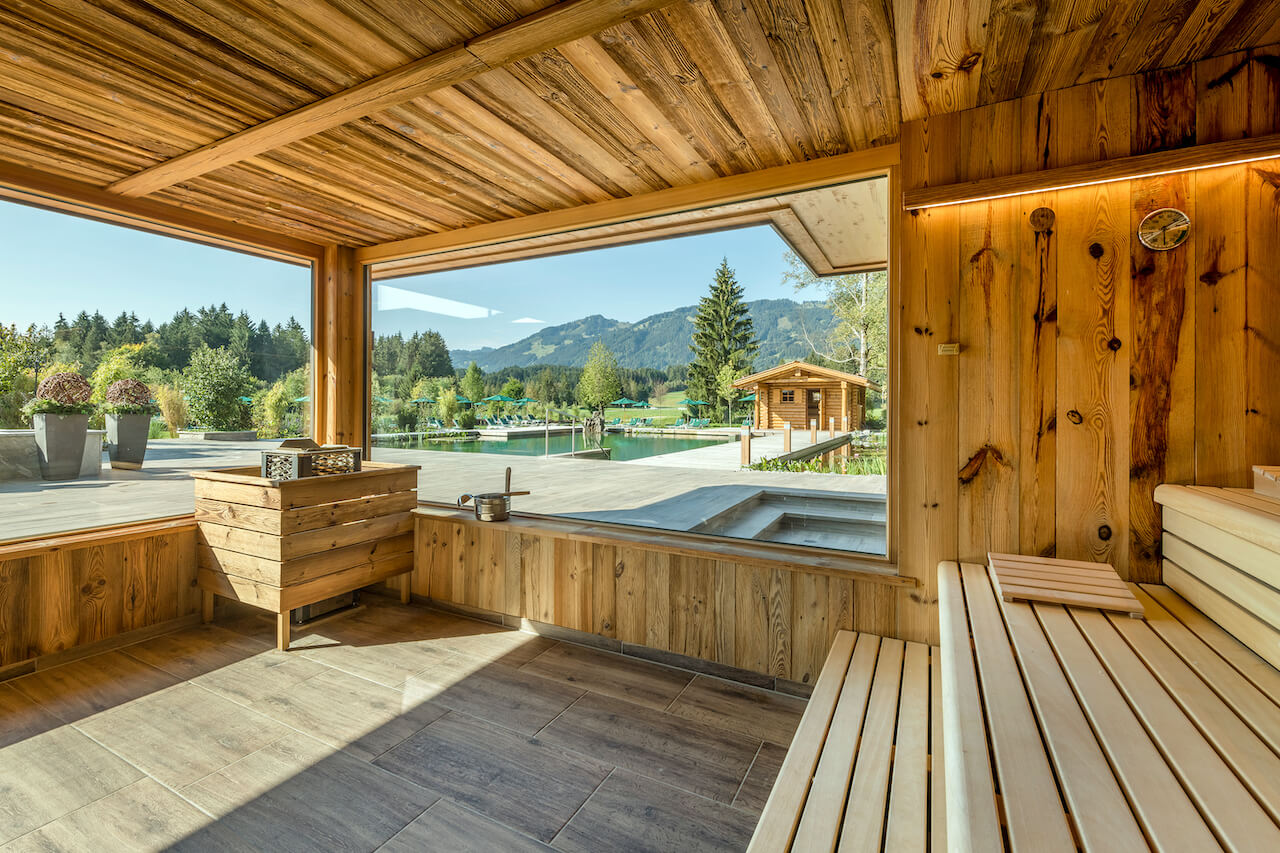 Country house charm in the rooms
The rooms are also cosy and comfortably furnished. The natural materials origin from the Alpine region and are processed by local, often in-house craftsmen. From the balcony you can enjoy a wonderful view of the surrounding area.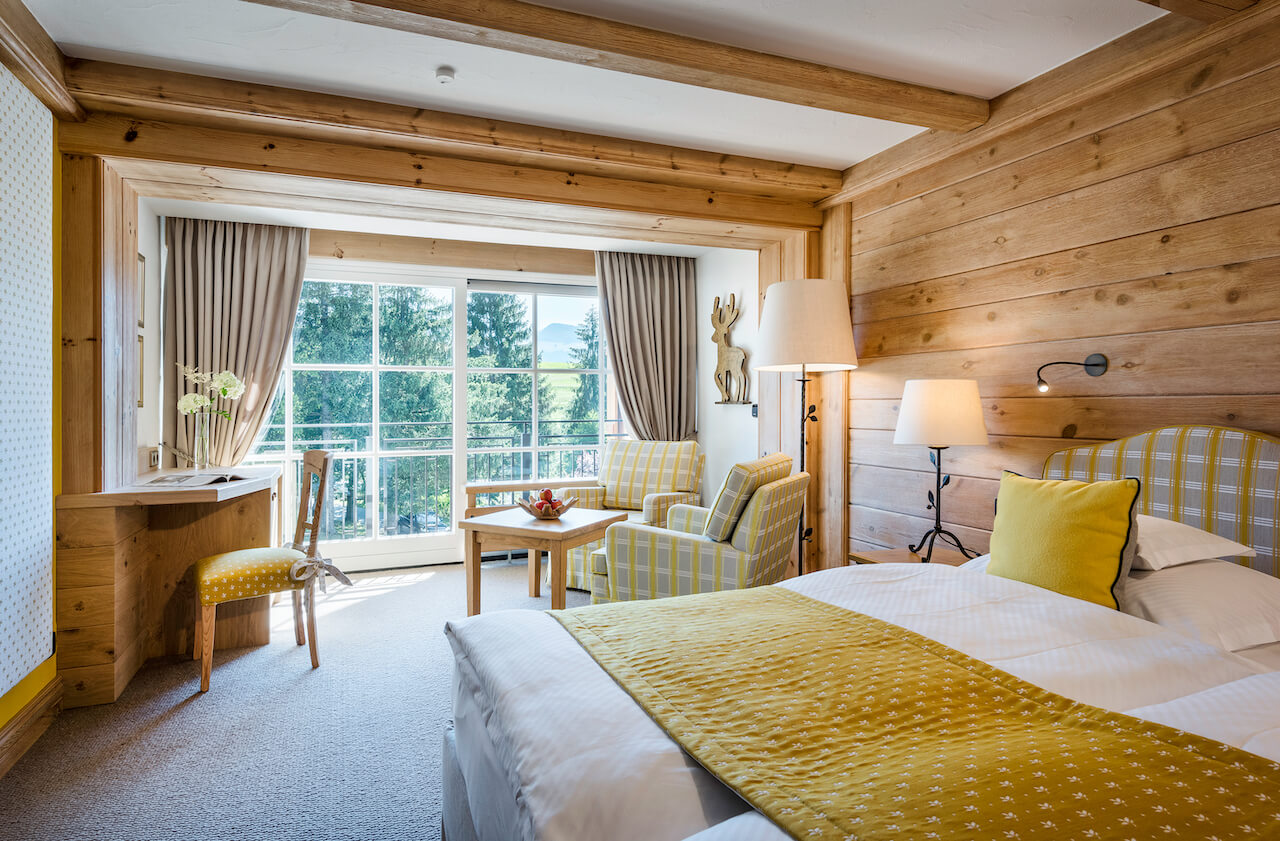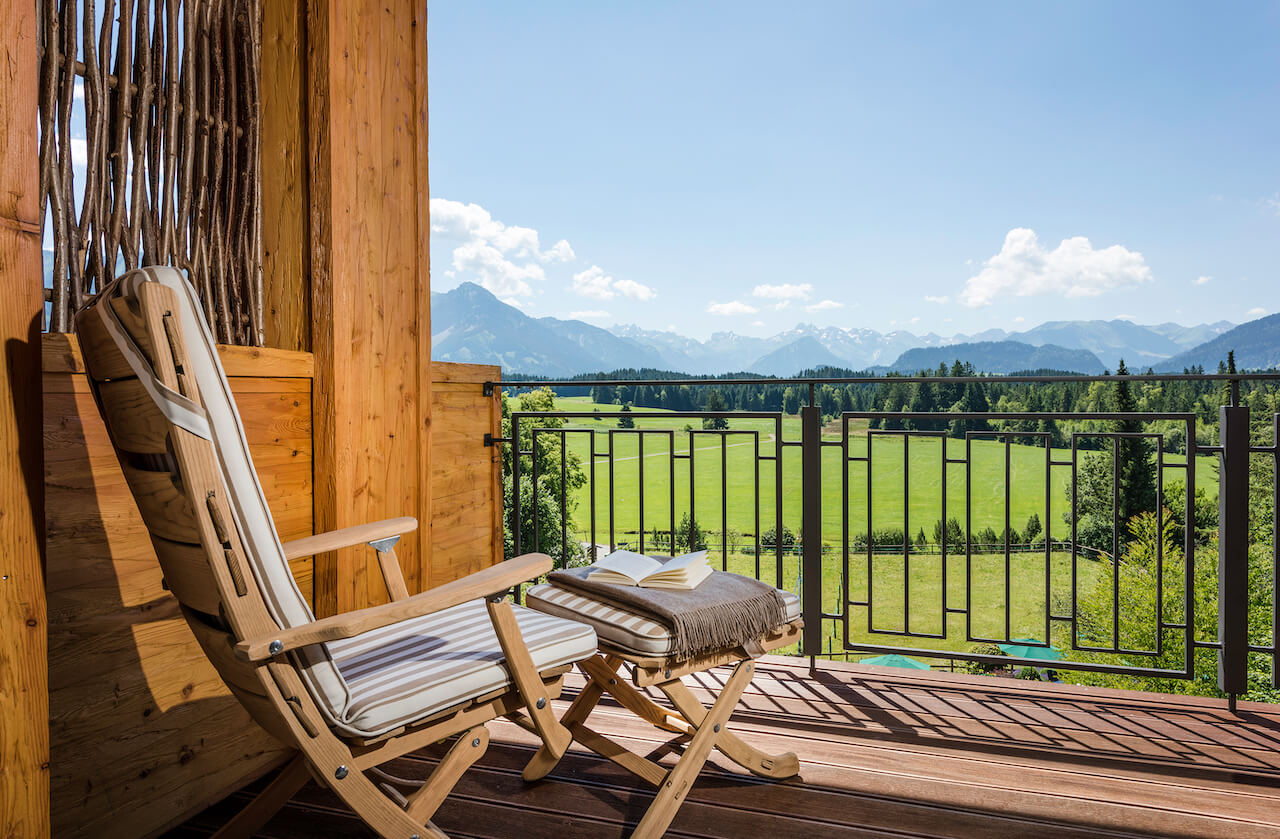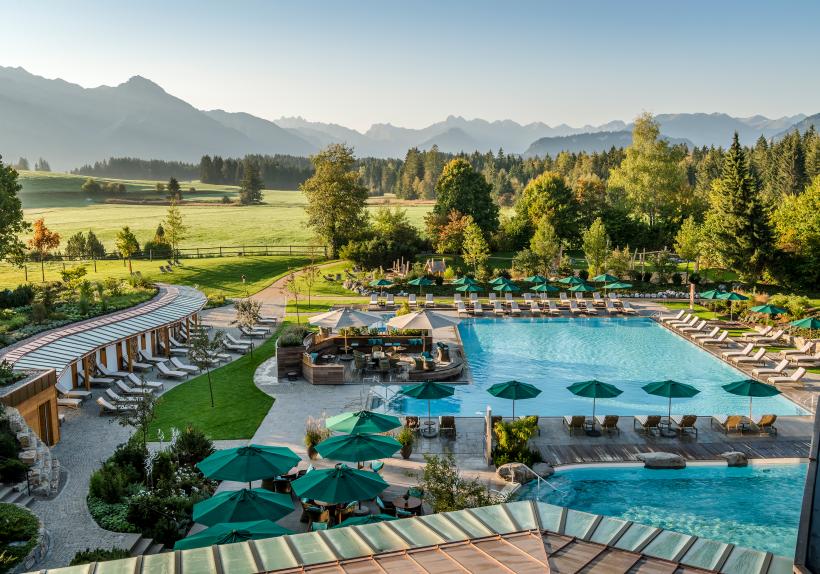 Delicious regional cuisine
If you are hungry, you have a large choice of rooms with delicious food and different concepts. Sonnenalp focuses on regional and sustainable food: from herbs, meat, honey or cheese to fruit or vegetables.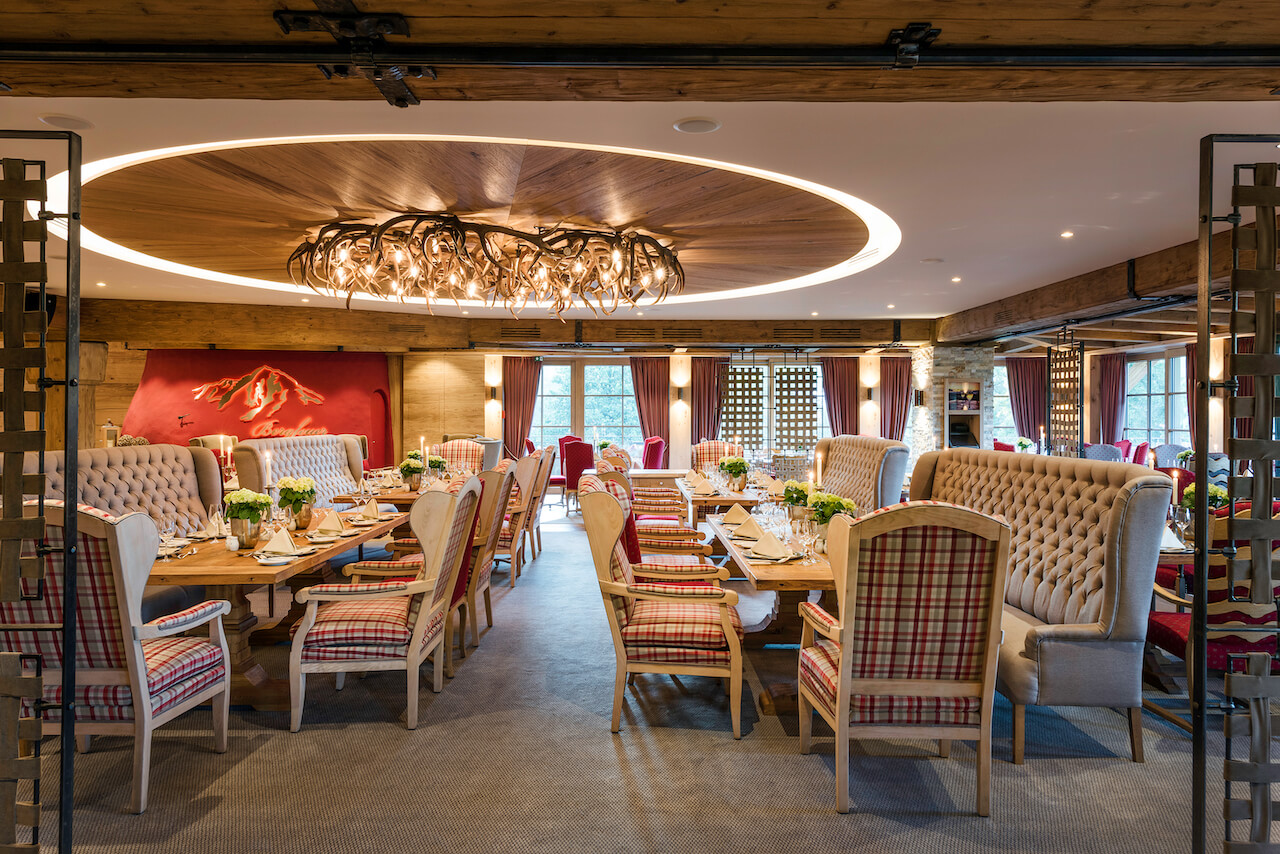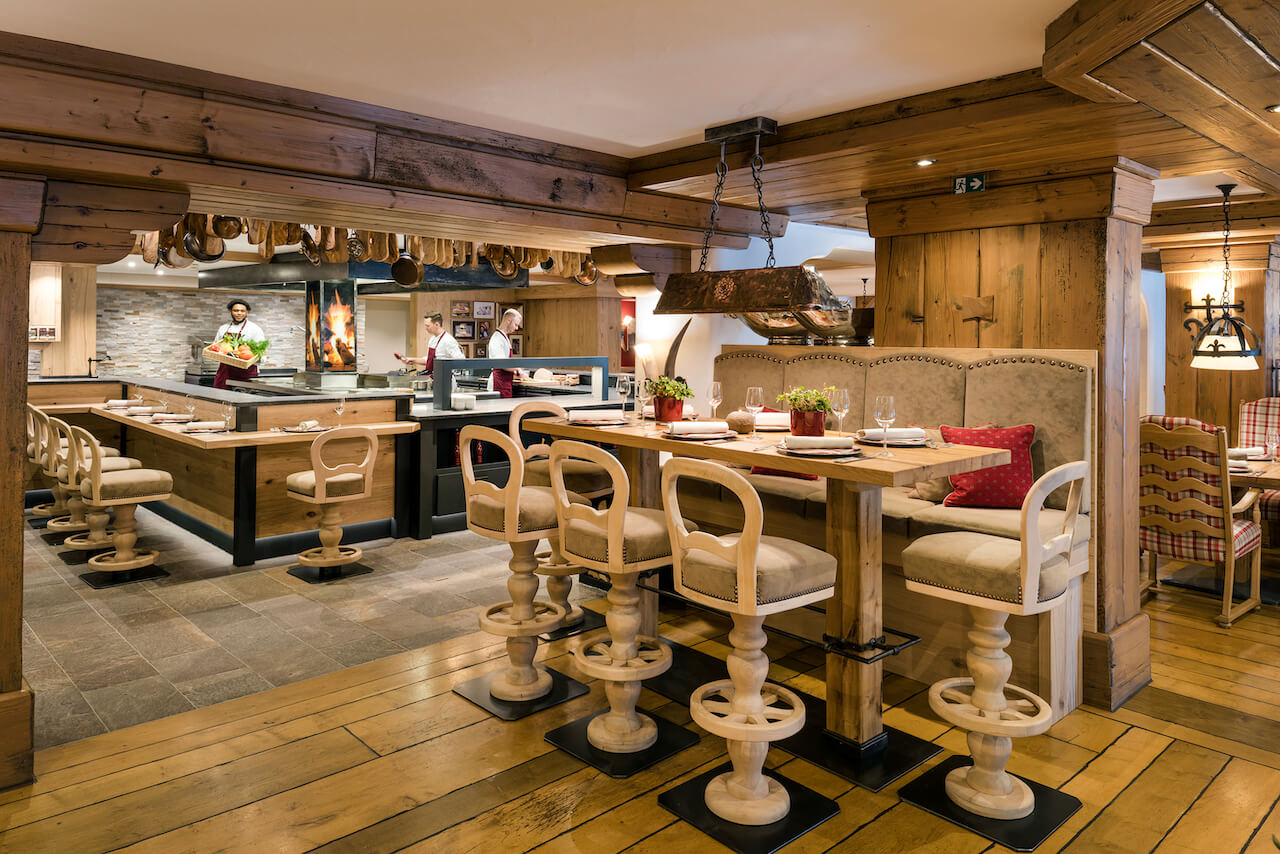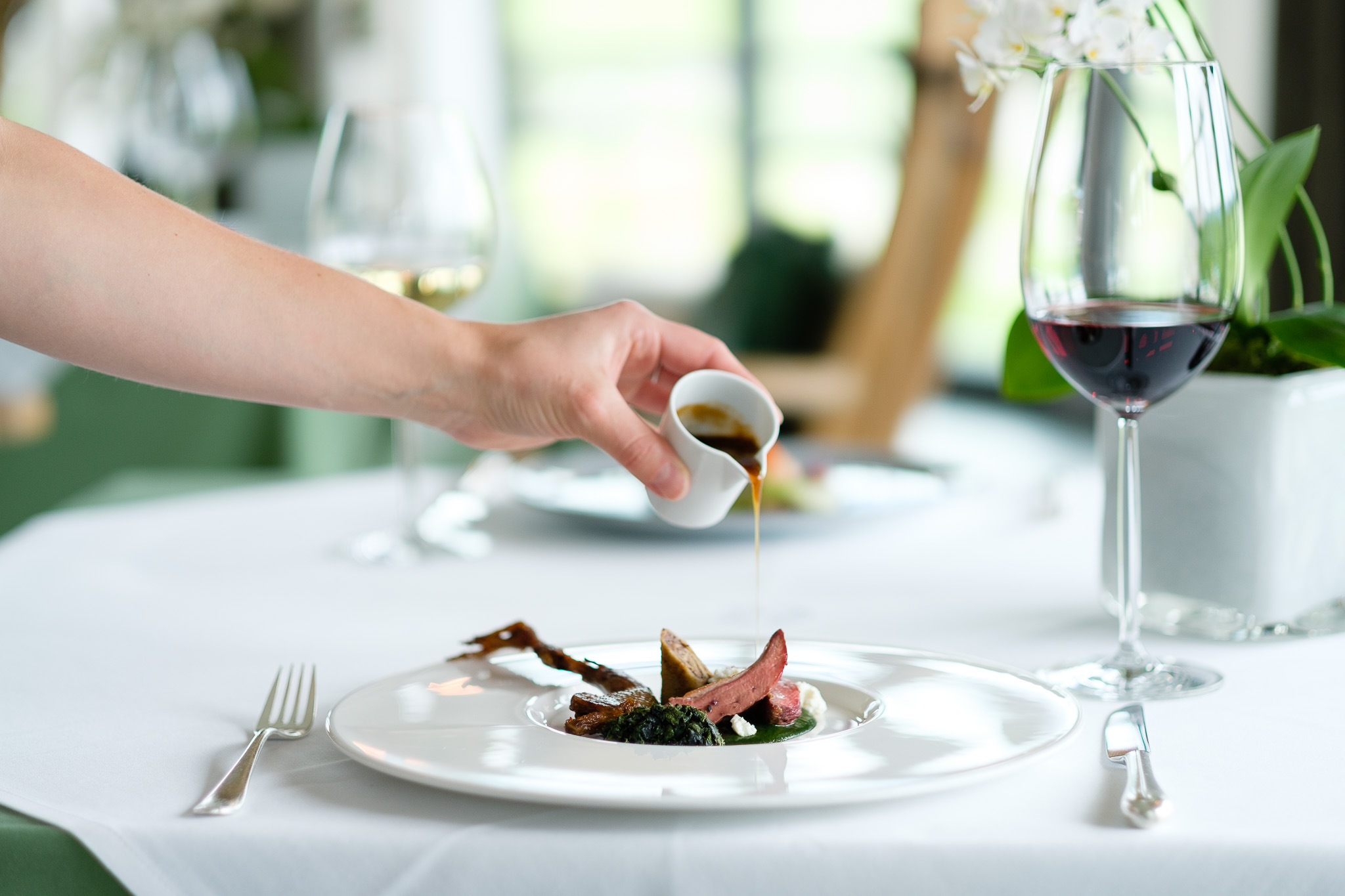 Hiking from summit to summit
On a beautiful panoramic trail you can hike Ofterschwanger, Sigiswanger and Rangiswanger, with majestic views down into the Gunzesrieder valley, over to the "Wächter des Allgäus", the Grünten, and into the Alläuer Alps as far as Oberstdorf. But even those who look at the mountains from below will quickly become familiar with the "horns", both in the wellness park and from the Sonnenalp golf courses, the silhouette of the mountain chain is a spectacular highlight.
Info & image rights: https://www.hoernerdoerfer.de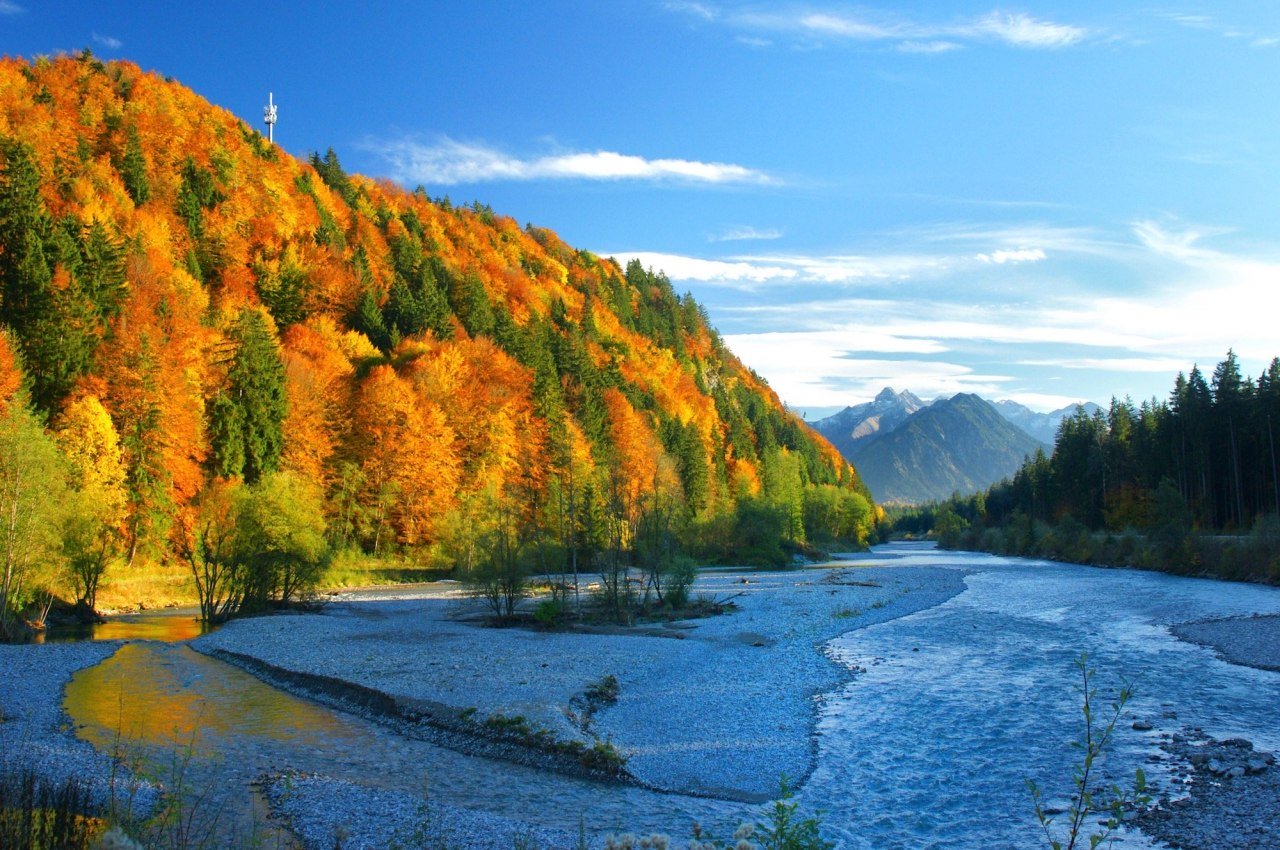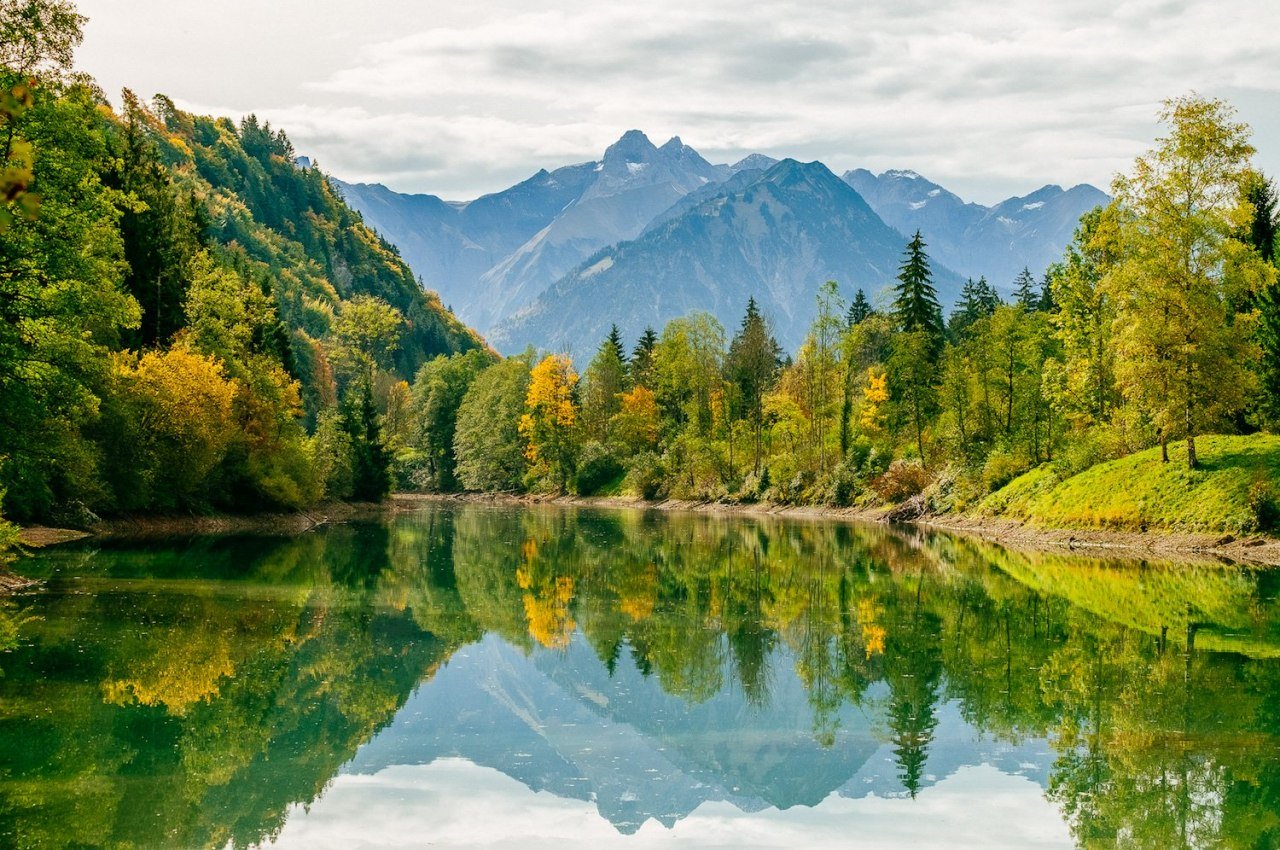 Fitness, Sports & Tennis
In addition to wellness in the Allgäu, you will also find various fitness offers here. In Sonnenalp, trainers and physiotherapists offer several daily training sessions, which can be booked at any time at the concierge. The course programmes range from body art, aerobics, brainfit, blackroll, sliding and yoga to Pilates and stretch & relax, spinning or back training. The fitness room is equipped with state-of-the-art Kieser equipment.
Depending on the weather, you can also choose between outdoor or indoor tennis courts, trainers are of course also available.
Alpine golf courses
The Allgäu is also known for golf courses in top condition with magnificent views. The Sonnenalp-Oberallgäu Golf Resort comprises three courses, two with 18 holes and one with 9 holes. On these courses you can enjoy a fantastic scenery of the Allgäu and the Bavarian Alps.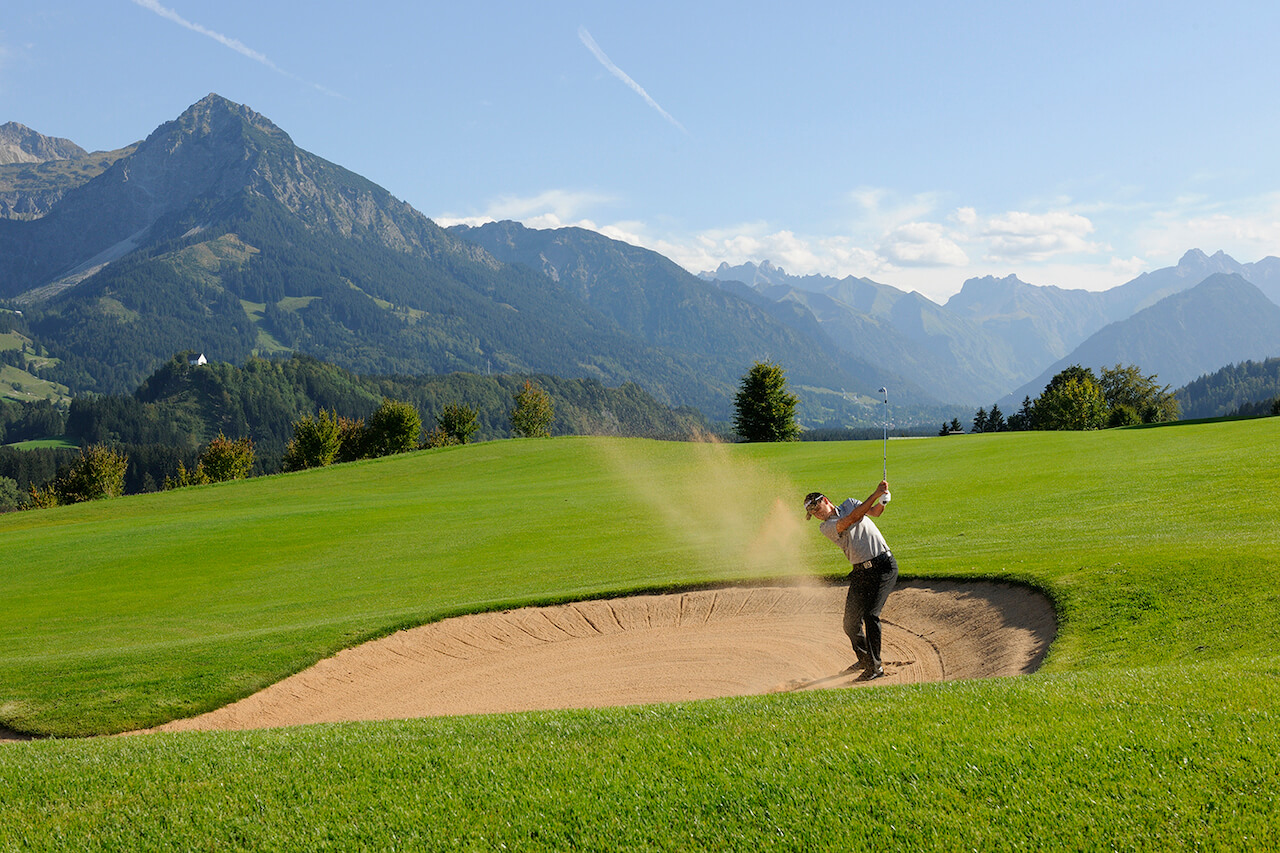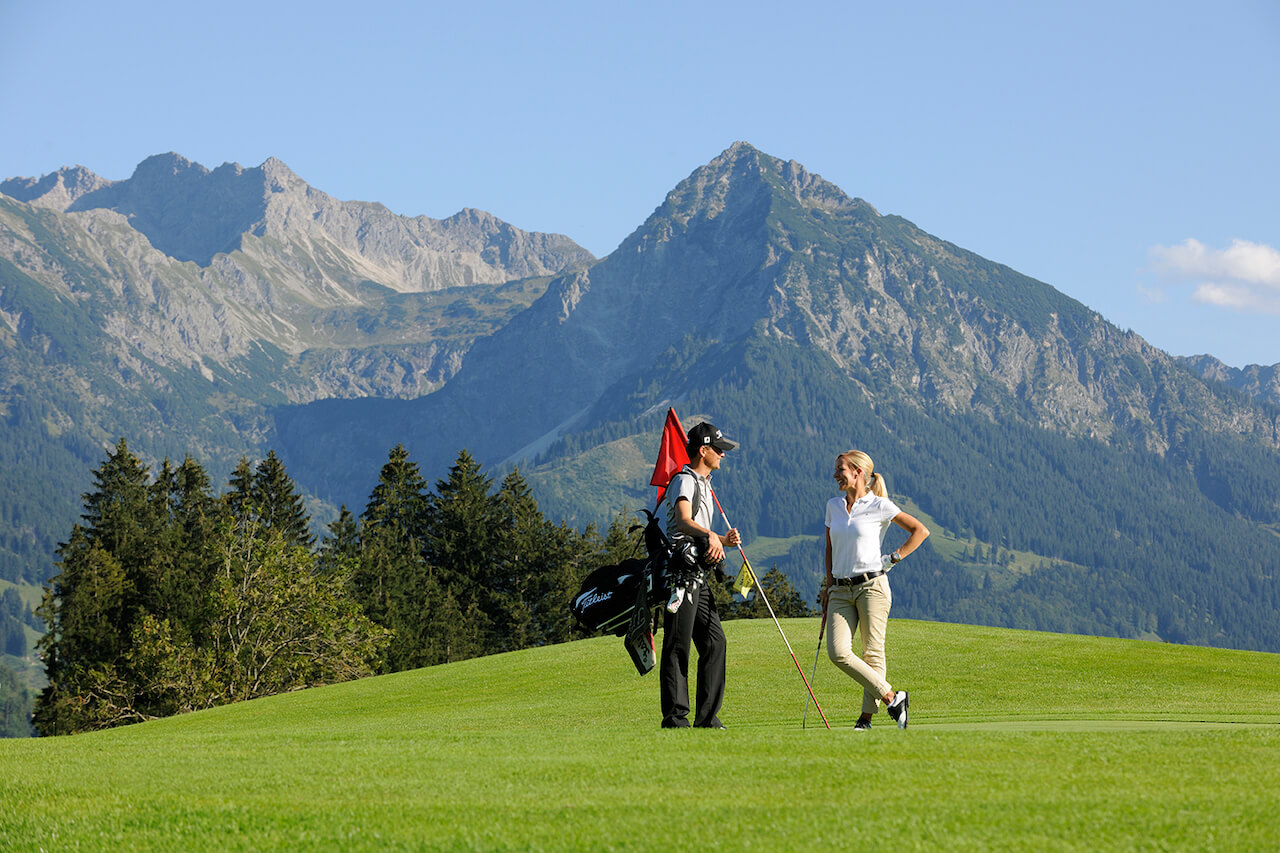 The kids are taken care of
For the young guests there is a kids club and various activities such as hip-hop, acrobatics, climbing, swimming, poetry slaming or wakeboarding. Individual wishes are also welcome. We also noticed how well the different generations are treated here, there is something for everyone.
https://www.sonnenalp.de/ – Overnight accomodation in the double room inclusive breakfast starting from approx. EUR 500.00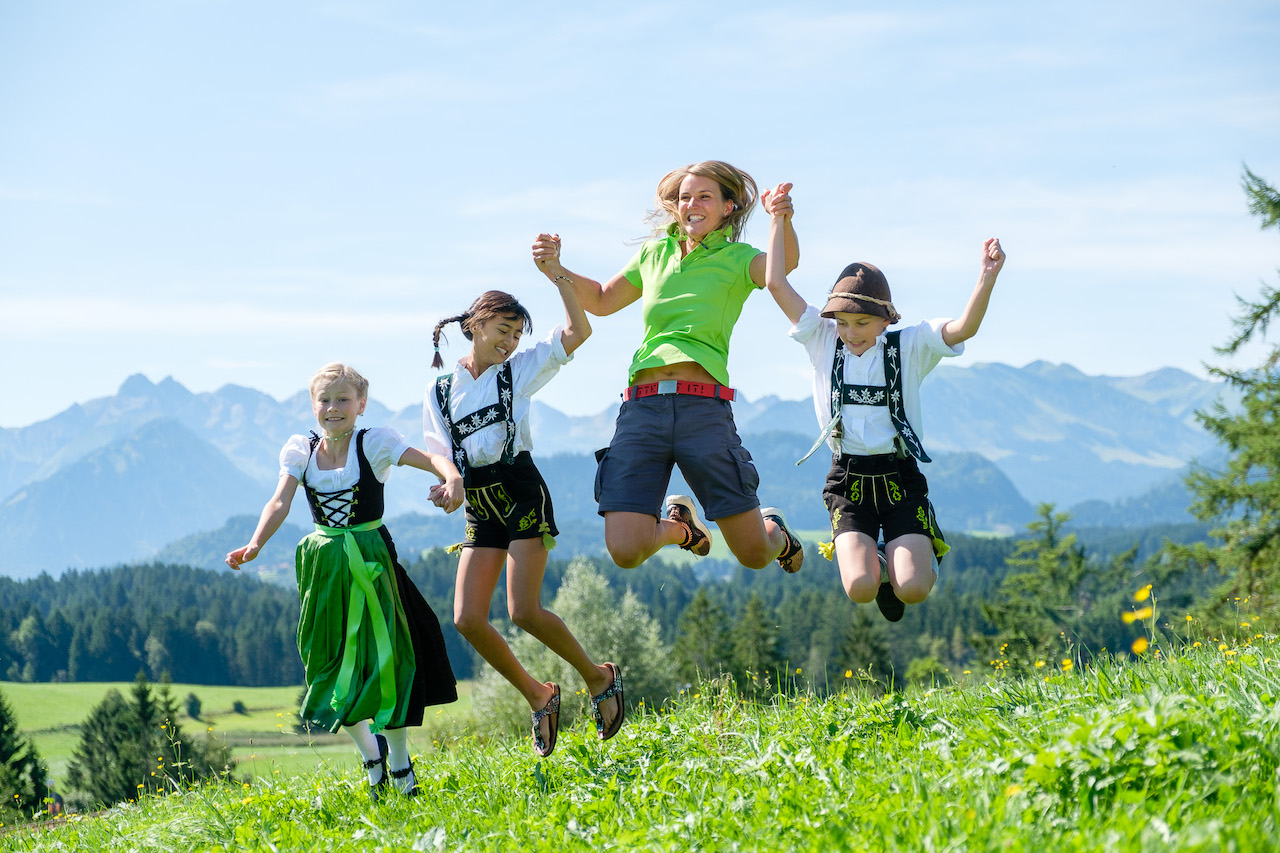 https://agentlemans.world/wp-content/uploads/2019/10/allgäu-hotel.jpg
570
1440
Ralph Widmer
//media.agentlemans.world/2017/01/agw-logo-605.png
Ralph Widmer
2019-10-23 11:22:30
2019-10-23 12:36:25
Absolute relaxation - Wellness in the Allgäu region