Whisky And Cigars – Introduction
It's definitely one of our great passions and a beautiful way to relax and enjoy. Today, we're presenting a couple of good reasons to combine whisky and cigars.
1. The Meditation Aspect
Some of you might be thinking: Am I reading right? Yes, you are. And it's actually the most important fact about the ceremony of smoking a cigar and pair it with a good whisky. It's called being conscious. We're often stressed out, because life brings a lot of responsibility and challenges.
Combining whisky and cigars is all about this very moment when you sit down relaxed and you light up your cigar, the barman brings your desired Balvenie whisky and you know: My day is done, I can let go now – I arrived.
Pairing a cigar with a good whisky is one of life's wonderful celebrations. It's a Gentleman's break – a long desired pause for reflection. The meditation aspect, is my number one point – simply because it helps me to calm down and be conscious.
Maybe it's like becoming one with the cigar. You lose yourself in it; everything fades away: your worries, your problems, your thoughts. They fade into the smoke, and the cigar and you are at peace. – Raul Julia
Pictures and rights by Christian Schmid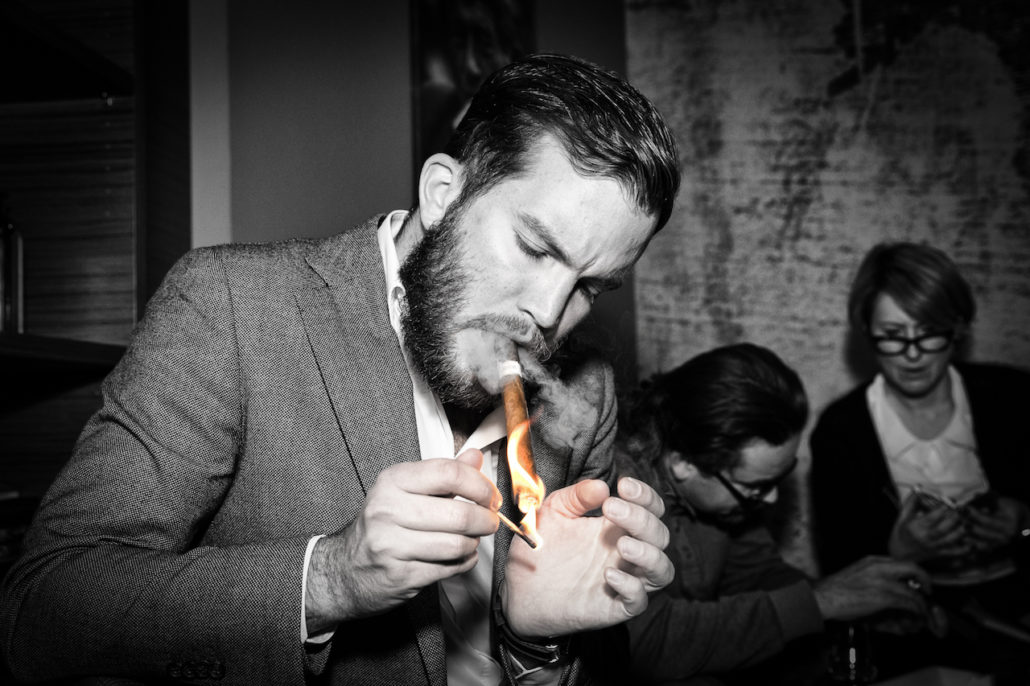 2. Having A Sophisticated Conversation
What would you describe as a perfect gentleman's evening? I love to sit down to have a sophisticated conversation. It can be about the beauty of life, literature, art, political affairs, history and so much more. Not the daily superficialities about the weather and god-knows-what. Sadly, we're often confronted with the shallow topics of today's society.
That's my point here, enjoying whisky and cigars often leads you into a profound gentleman's conversation.
3. Appreciation
It takes decades, a lot of passion and pursuit to manufacture a good cigar or a tasty whisky. Can you imagine, it took 20 years to develop the Davidoff Yamasa – TWENTY. That's what you might expect from a watch or a high class car. Another example is the Balvenie Tun – the marrying process takes 42 casks to come together to create a unique expression.
What I'm trying to explain here: Pairing a cigar with a whisky demands appreciation. It asks you, to sit down and respect the years of work and perspiration that has been investigated until you're able to enjoy it.
Whiskey, like a beautiful woman, demands appreciation. You gaze first, then it's time to drink. – Haruki Murakami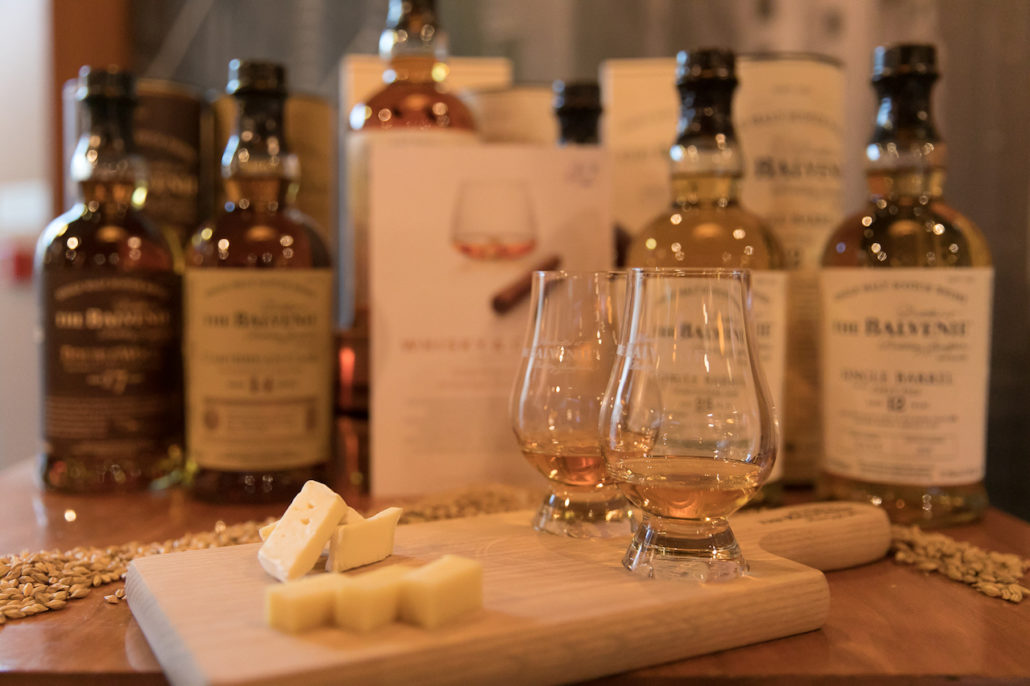 4. The Harmony Of Flavours
The human being has more than 10.000 taste buds – I can't imagine that nature created them to enjoy soft-drinks. This topic though, is really a never ending story. We could be taking hours about what different flavours you can feel when pairing cigars and whisky. Vanilla, chocolate, orange, wood… it's a never ending list of symphonious tastes.
But let me tell you a little secret or let's say insider tip: use your nose.
Reasons why the nose is so important
You can try this out pretty easy! Close your nose and eat something. You will realise it tastes like nothing. The most important fact to taste flavours is your nose. So when you smoke or you're enjoying a whisky – taste & breathe through your nose. You'll figure out what unbelievable amount of flavours such a pairing can mean.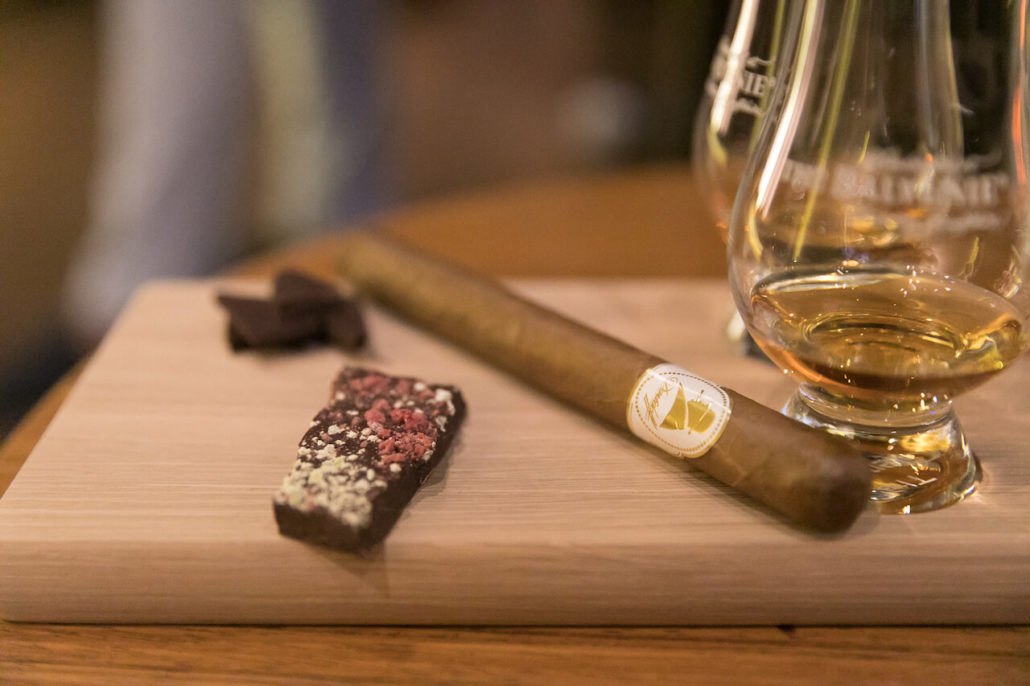 5. It's just the ideal pairing
I've tried to pair pretty much everything to a cigar. And whisky is definitely the best chose. But let me give you a couple of recommendations (this is my humble opinion and does not have to reflect others)
https://agentlemans.world/wp-content/uploads/2017/03/Cigar-Pairing.jpg
853
1280
Ralph Widmer
//media.agentlemans.world/2017/01/agw-logo-605.png
Ralph Widmer
2017-03-31 08:42:46
2019-01-27 12:10:55
5 Reasons Why Whisky And Cigars Are Such A Harmony