Audi RS 5 – Introduction
This summer, the new Audi RS 5 arrived at Swiss car dealers. We drove the top version a few weeks later and there is one thing for sure to announce: The Audi RS 5 goes off like an express train!
A[/ av_dropcap1]fter a wonderful trip through Argentina with weeks of straight driving on endless roads, about 60hp under the bonnet and pretty much no comfort, we came back to Switzerland. Facing the new version of the RS 5, sexy as never before shouts at us: Drive me! Either it's the somewhat long absence of performance and comfort; or Audi has just launched one of the best coupés on the market.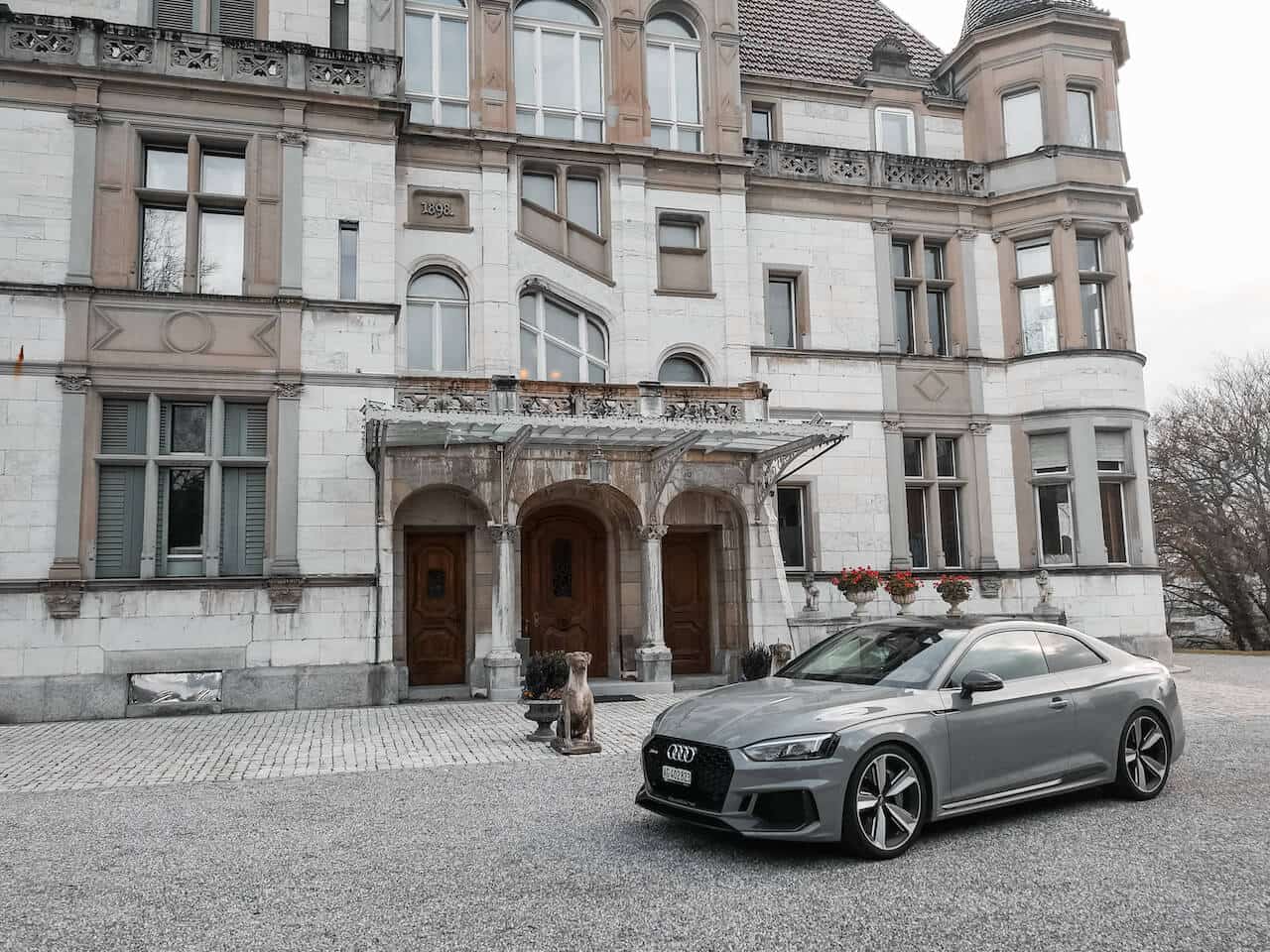 A new Twin-Turbo V6 replaces the naturally aspirated V8
Instead of a naturally aspirated V8, a twin-turbo charged 2.9-litre V6 sits underneath the Audi RS 5. The power remains at 450 hp. The torque though increases from 430 Nm to 600 Nm. A slight push on the throttle, the Audi RS 5 goes off like a relentless express train. The twin-turbo charged V6 ensures a decent response and plenty of torque, it goes within 3.9 seconds from 0-100 km/h. Certainly, it's rather difficult to keep the consumption below 10 litres per 100km.
Masculine and sporty look
With its thick 20-inch wheels, larger air intakes and a wider grille, the Audi RS 5 promises plenty of driving pleasure. The new Audi RS 5 lost about 60kg and now weights 1.6 tonnes. In addition, the look of the RS 5 is characterized by a lot of carbon and the unusual colour called 'Nardogrey'.
All in all, Audi sticks to their edgy design language. The result? A tremendously good-looking coupé.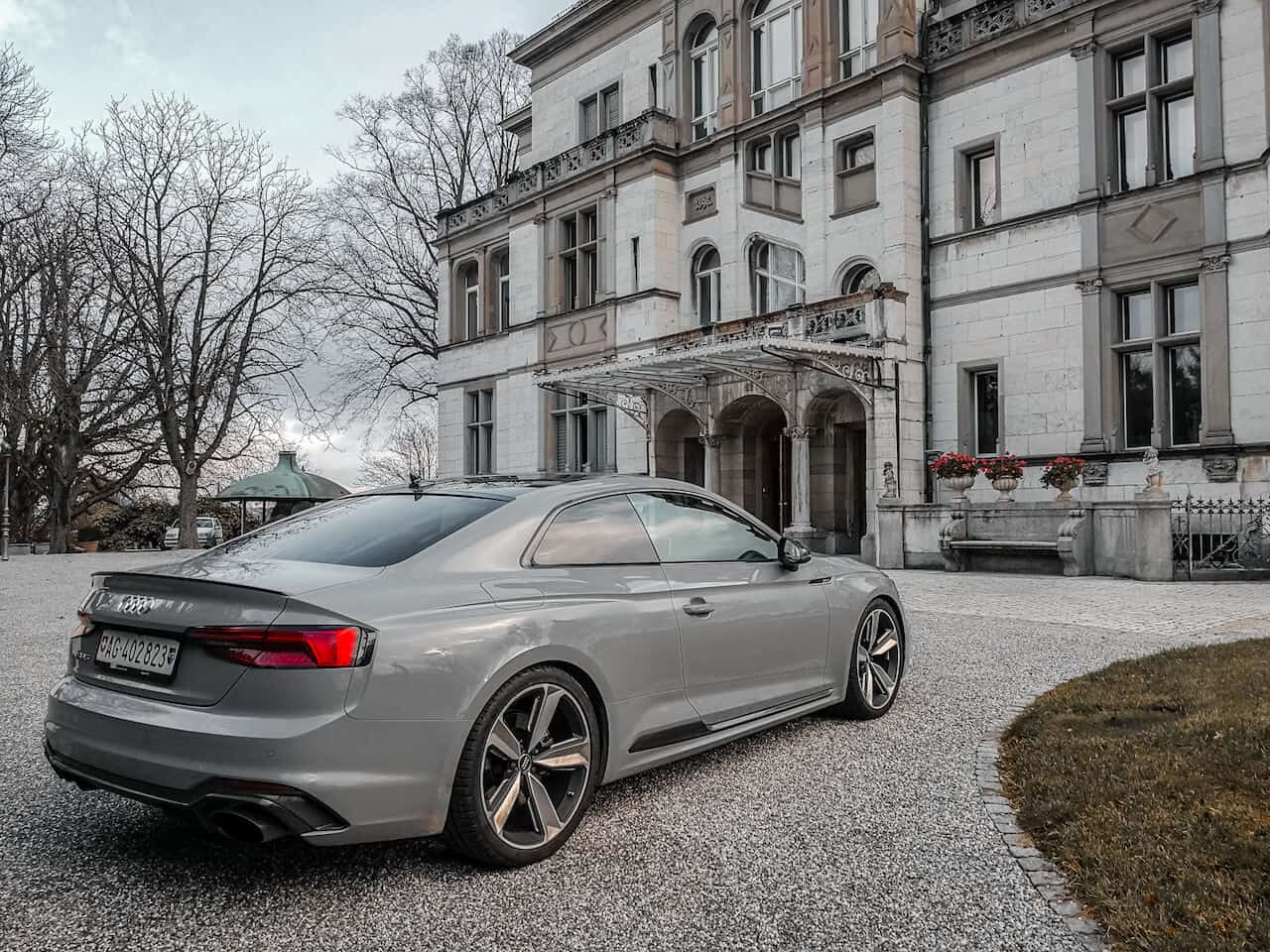 The interior
Like a typical coupé, the RS 5 offers plenty of space in the front and a large boot with 465 litres volume. The rear seats are rather narrow, especially for everyone> 1.80m.
There is nicely finished leather, loads of alcantara and a some surprising technical gadgets. Among other things, the belts is provided by a robotic arm – great invention!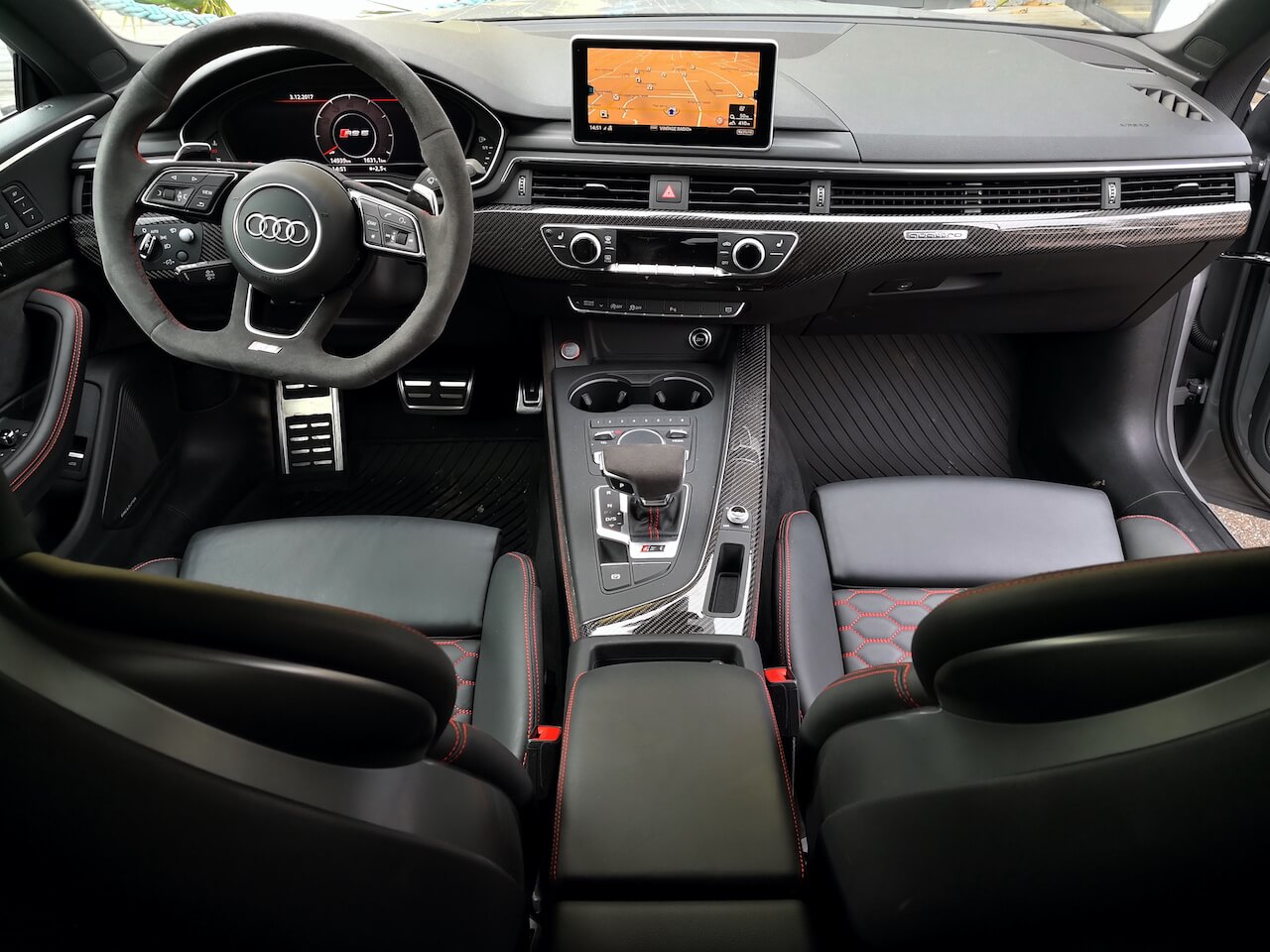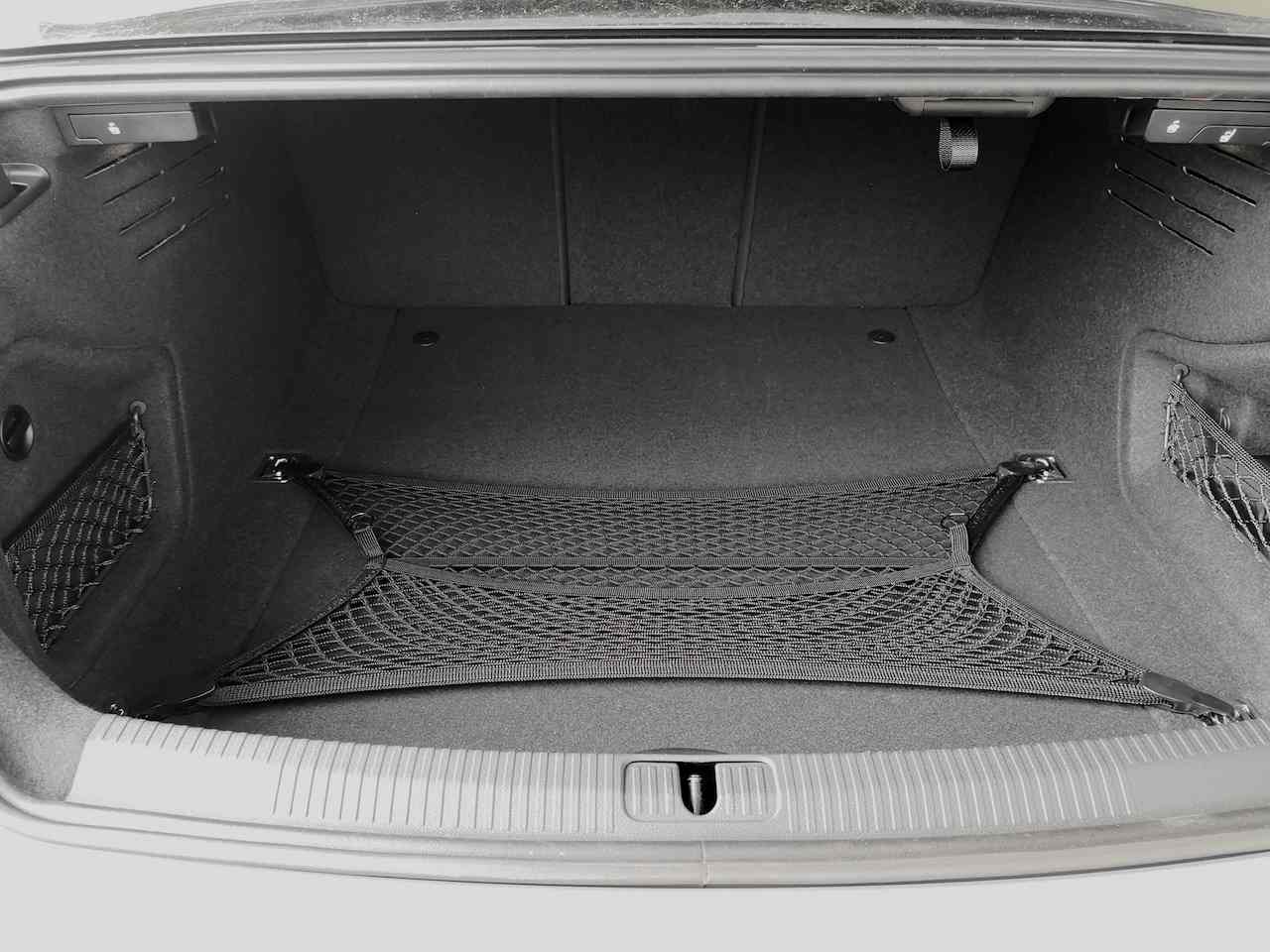 The Audi RS 5 – Our conclusion
Meanwhile, I'm sure it was not the performance detox in South America. With the RS 5, Audi presents one of the best coupés ever. Disadvantages are hard to find, although I still have to get used to the fact that the great sound emotions of such a car are gone. We also noticed that there is quite a difference between Comfort and Dynamic Mode. It's a bit like driving two different cars. Dynamic Mode is tough enough to feel in the back – even on Swiss roads. In comfort mode, the RS 5 is more comfortable to drive, but also a little less strict.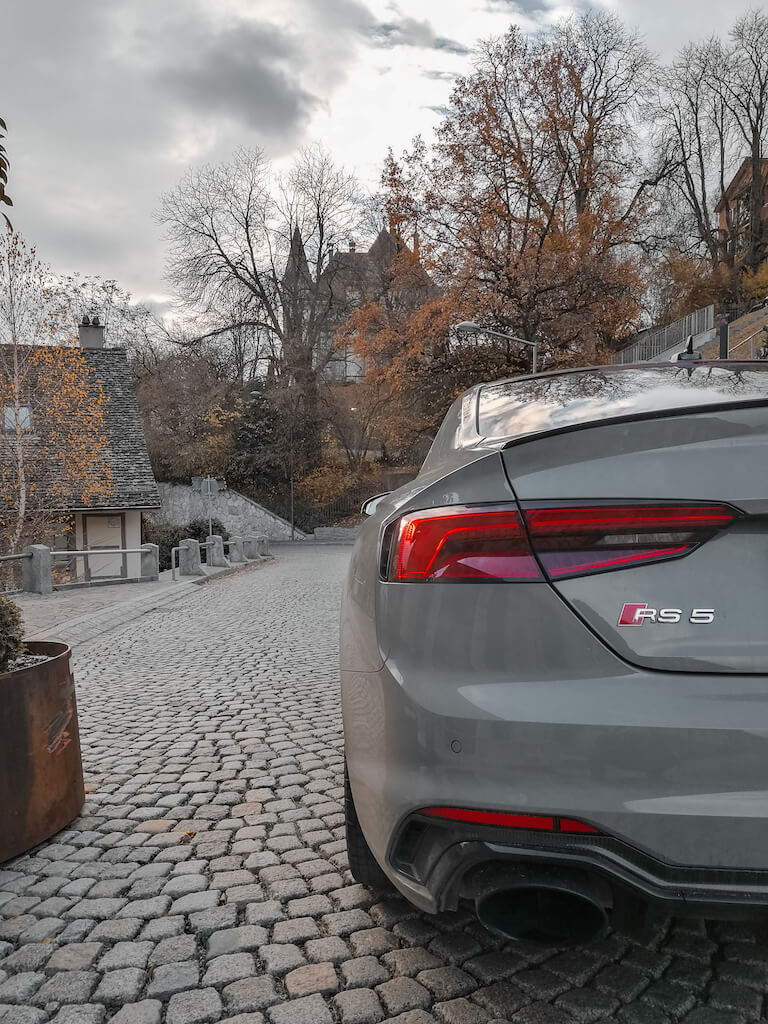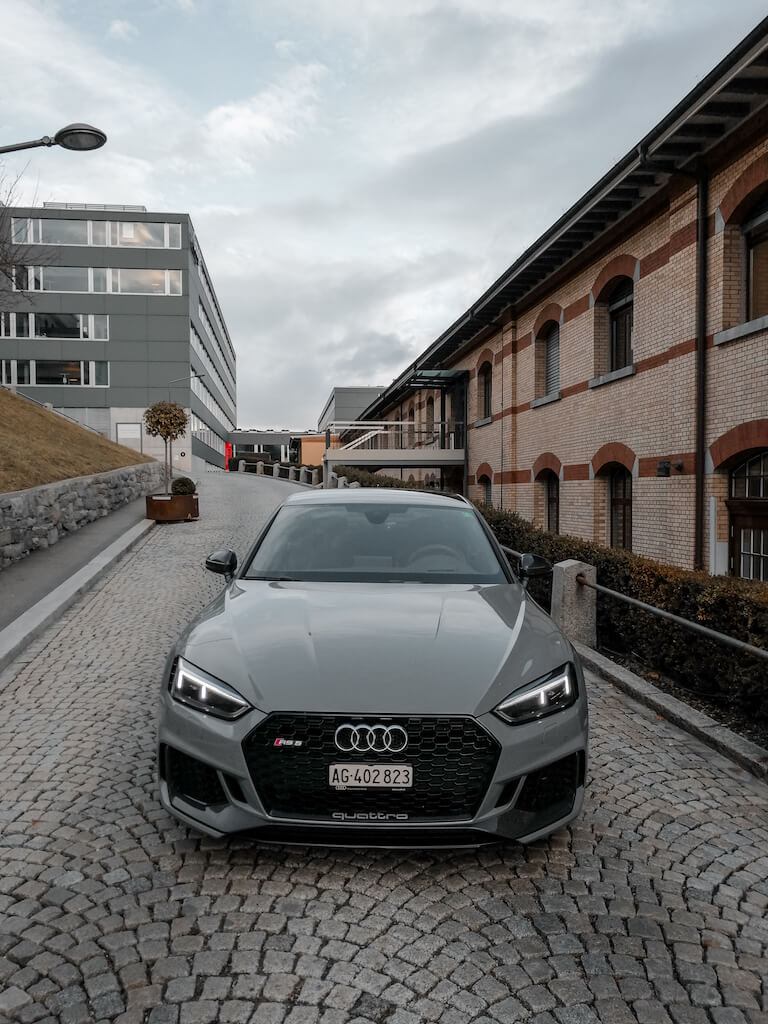 https://agentlemans.world/wp-content/uploads/2017/12/audi-rs5-2017.jpg
960
1280
Ralph Widmer
//media.agentlemans.world/2017/01/agw-logo-605.png
Ralph Widmer
2017-12-11 15:23:13
2018-07-18 17:08:46
Audi RS 5 - Express Train On The Road!