Audi SQ5 – Introduction
We've been driving the former Audi SQ5 a lot and honestly: it's been our favourite everyday car for a very long time. Technology is advancing and time is running, so probably the old version would miss a couple of interesting features you will only find in a more advanced model.
The second generation of the Audi SQ5, follows with a turbo charged petrol engine. The V6 produces 354 bhp, it gained a bit of size and weights 1870kg (around minus 40kg).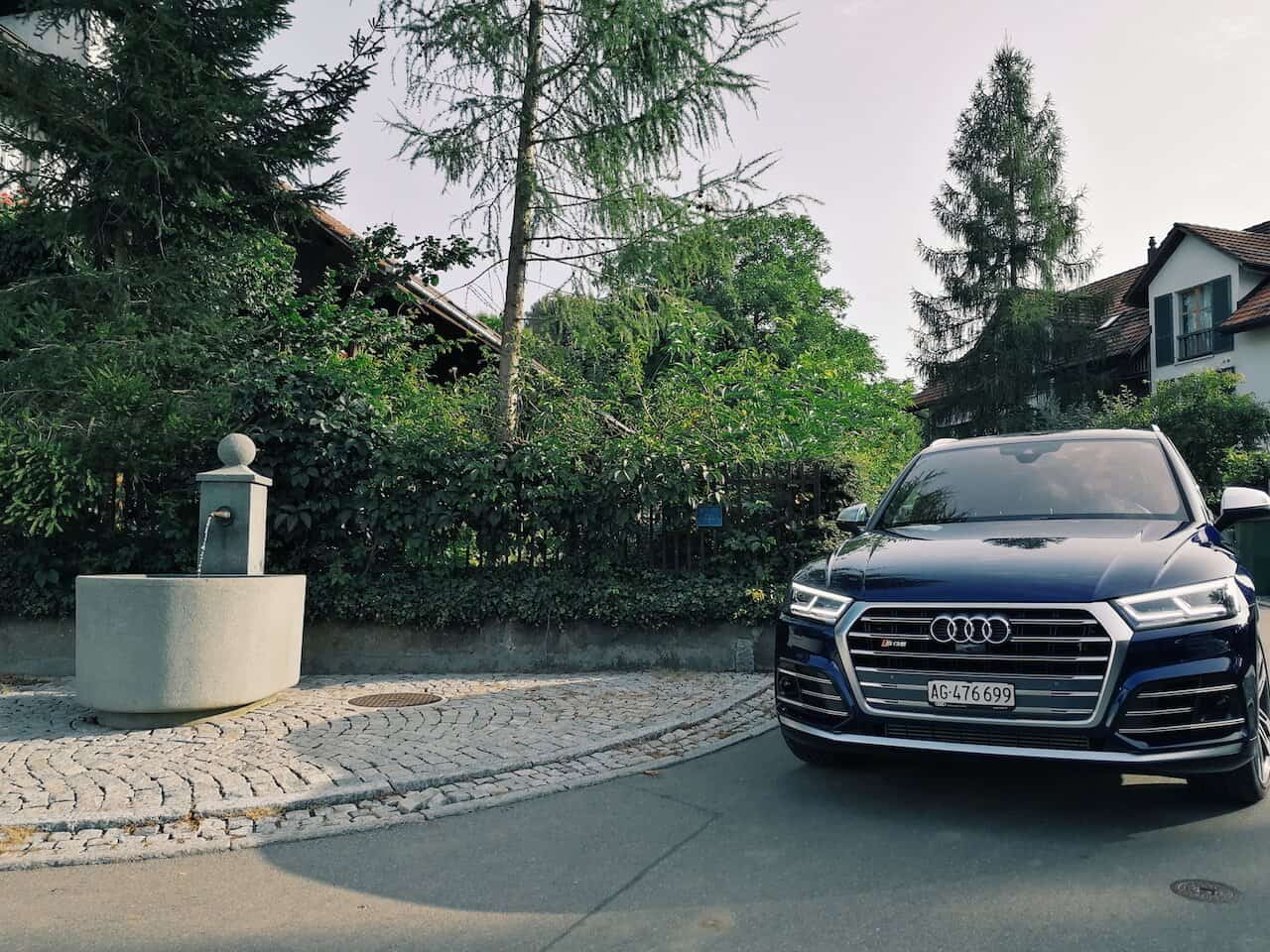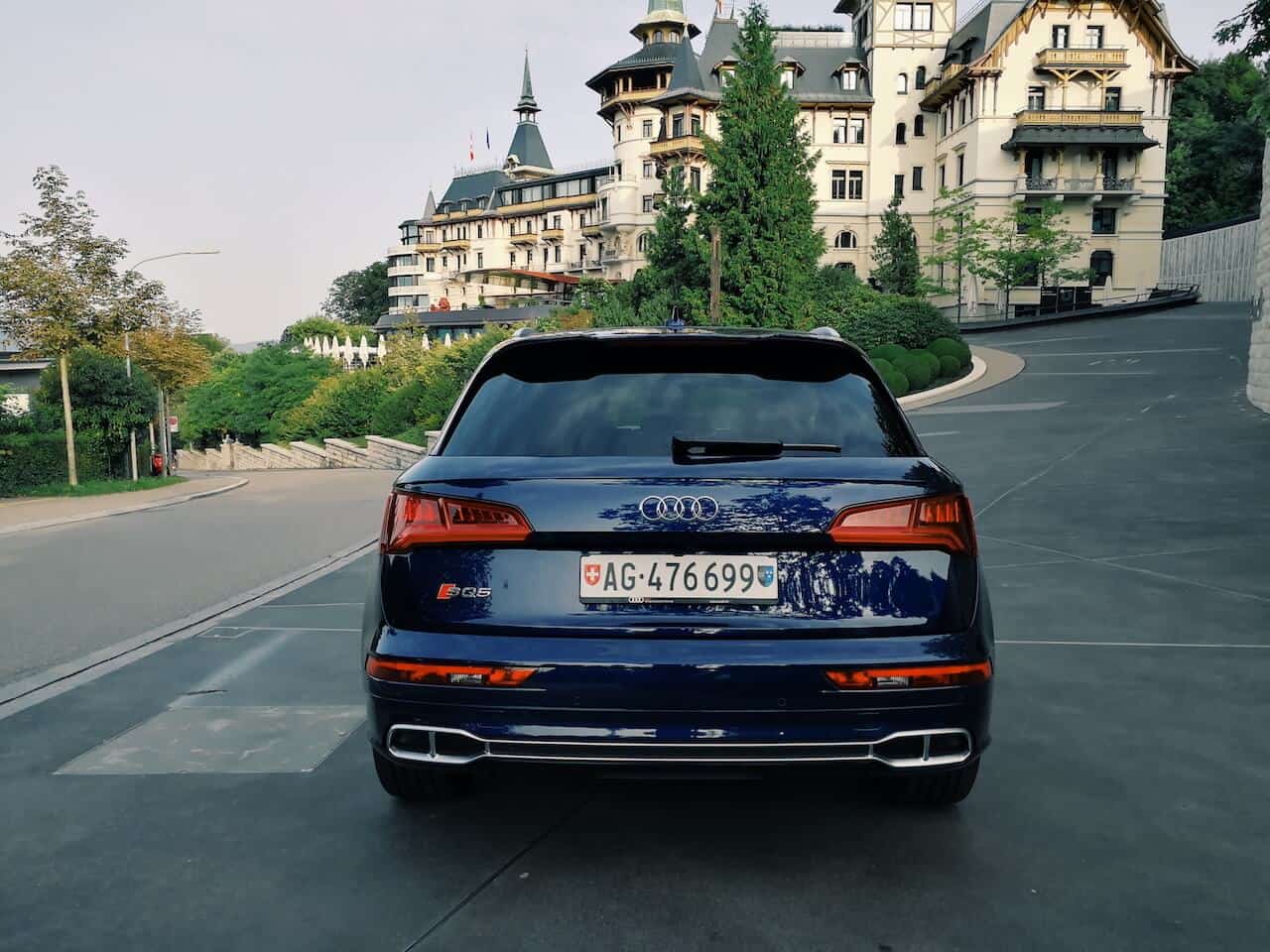 Wait a second, there is no diesel available?
Not really. It could end up in a pretty long discussion why exactly Audi didn't equip this amazing car with a diesel engine. There can only be one reason: the dieselgate. On the one hand, it's understandable that the German car manufacturer tries to avoid further issues or bad press. But on the other hand, we very much enjoyed the old solid diesel engine. The fact, that it now contains a petrol engine, might be the disadvantage of the new Audi SQ5. Jeremy Clarkson wouldn't be very happy with this statement, but let's explain it further a bit later.
What else changed?
We mentioned it, the car got a bit bigger. Else, Audi sticks to their renewed design language, everything contains more edges and clearer lines. The exhaust pipes have been removed and replaced by and interesting futuristic look, mixed of chrome and plastic (we assume?). 20 inches wheels are standard, optionally you can order 21 inches.
What about the Interior?
The new Audi SQ5 comes up with some really brilliant working equipment. Similar to the SQ7, it contains a lot of gadgets moving us closer to self-driving cars.
Assistance systems are helping you to park, check the surrounding traffic, and they deliver the speed limits right to your head-up display. All in all, the settings are totally easy to handle. No need to read the instructions. The 8,3 inch display also looks gorgeous and perfectly suits into the prestige interior.
Another outstanding fact: the voice commands are the best developed we have experienced so far. It's much more advanced than any of its competitors.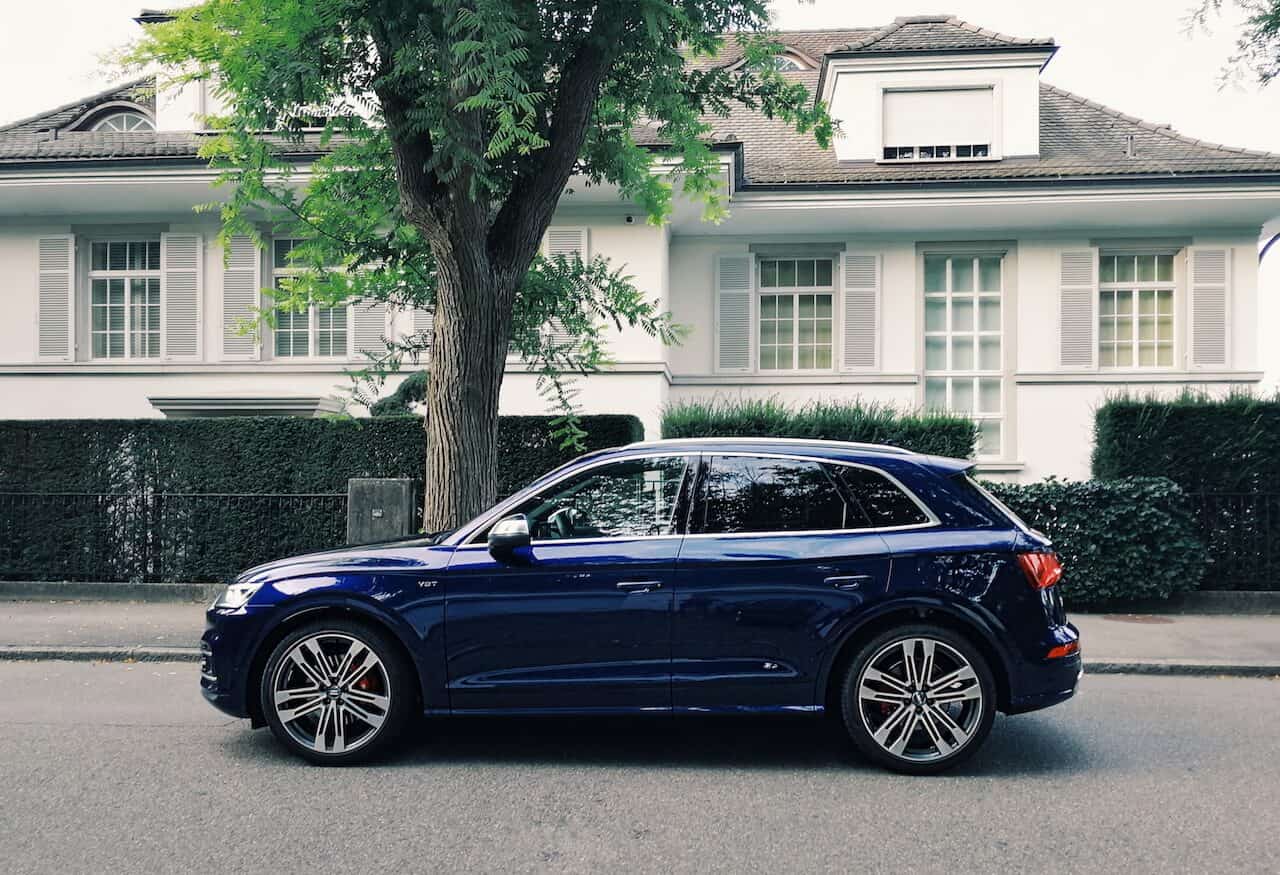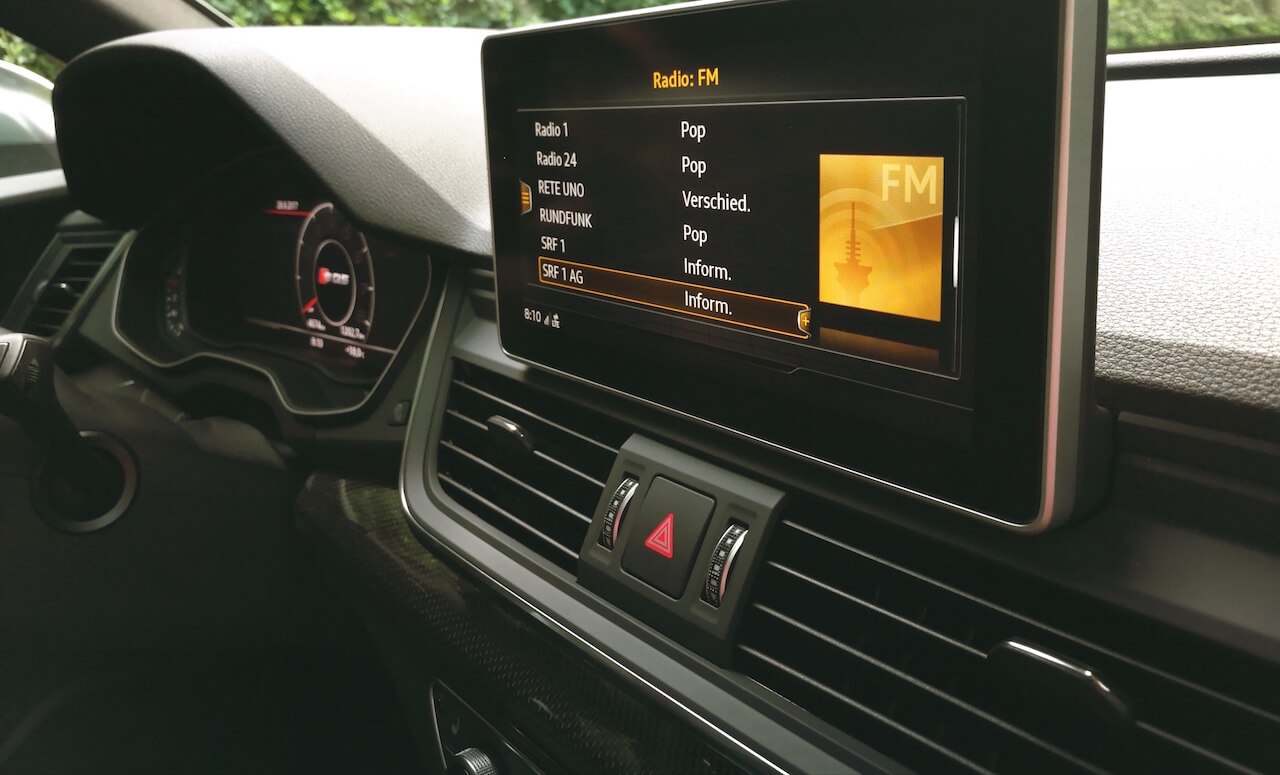 Is there space?
Yes, quite impressive. 550 litres of space in the back. Additionally, you can fold down the seats and pack it up to 1550 litres & 2,5 tons.
What about gearbox, power & engine?
It's actually a quite solid engine, as well the new Audi SQ5 still sounds V6-ish. It's not a twin-clutch gearbox, but a conventional automatic transmission. Means: shifting down before overtaking.
Else, the new SQ5 contains a 3 litre turbo charged petrol engine. The V6 produces 500nm of torque, a bit of a downer compared to the diesel engine. Though, Audi just launched a TFSI model (with more torque) in the US which is a huge success.
Audi SQ5 – Is it still our favourite everyday car?
Alright, back to our initial question: It's a great car. Everything done right, except the consumption of 11,2 litres average. That's quite more than Audi announced initially (8,3 litres). So, we're pretty excited to review the diesel engine which will follow in 2018.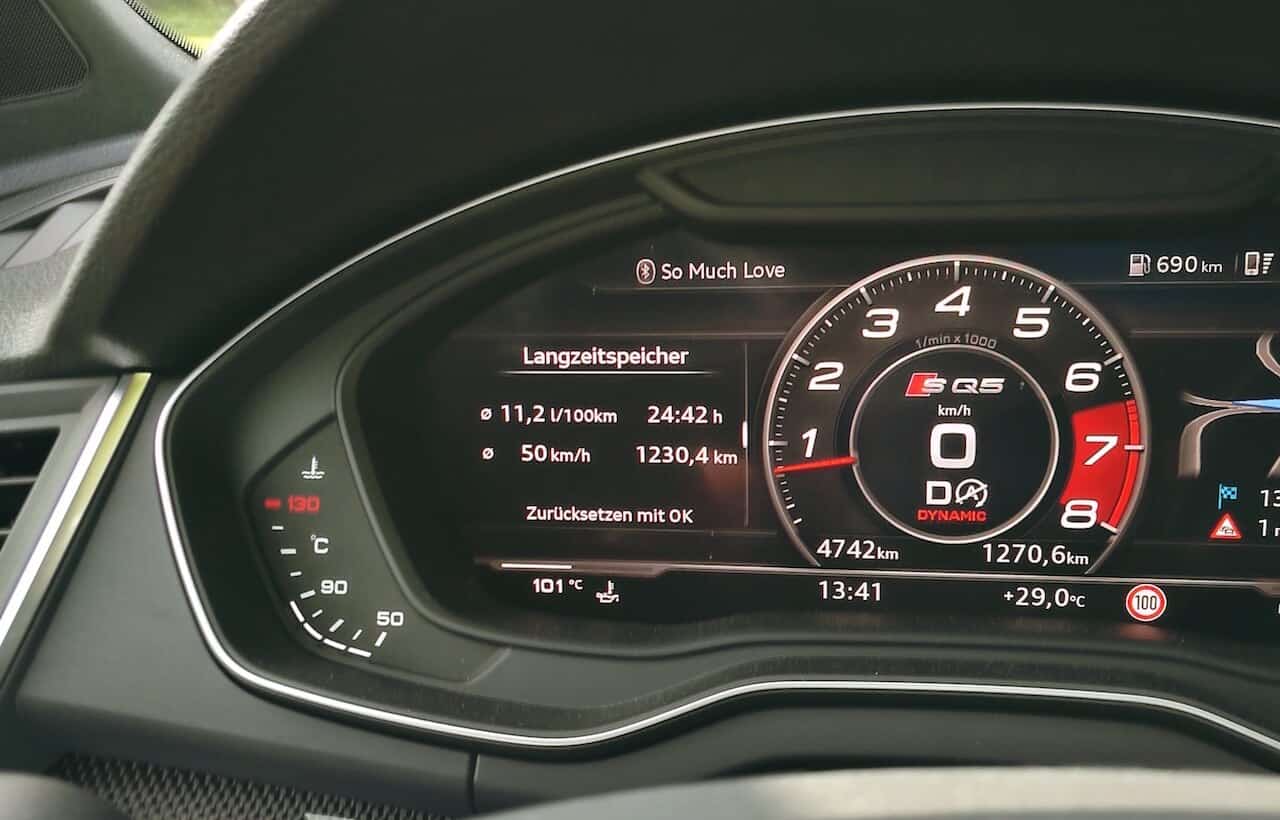 https://agentlemans.world/wp-content/uploads/2017/10/Audi-SQ5.jpg
875
1280
Ralph Widmer
//media.agentlemans.world/2017/01/agw-logo-605.png
Ralph Widmer
2017-10-02 10:22:48
2017-10-02 10:53:13
Audi SQ5 - Is it still our favourite everyday car?