Audi SQ7 – Introduction
So far, the Audi SQ5 was my favourite everyday car. But a couple of days ago, I picked up the brand new Audi SQ7 – pretty curious if it will change my mind.
So why am I not talking about the SQ5 and not the Q7?
I didn't drive the Q7 yet

The former Audi Q7 didn't attract me a lot (it somehow appeared big and clumsy & the consumption was huge)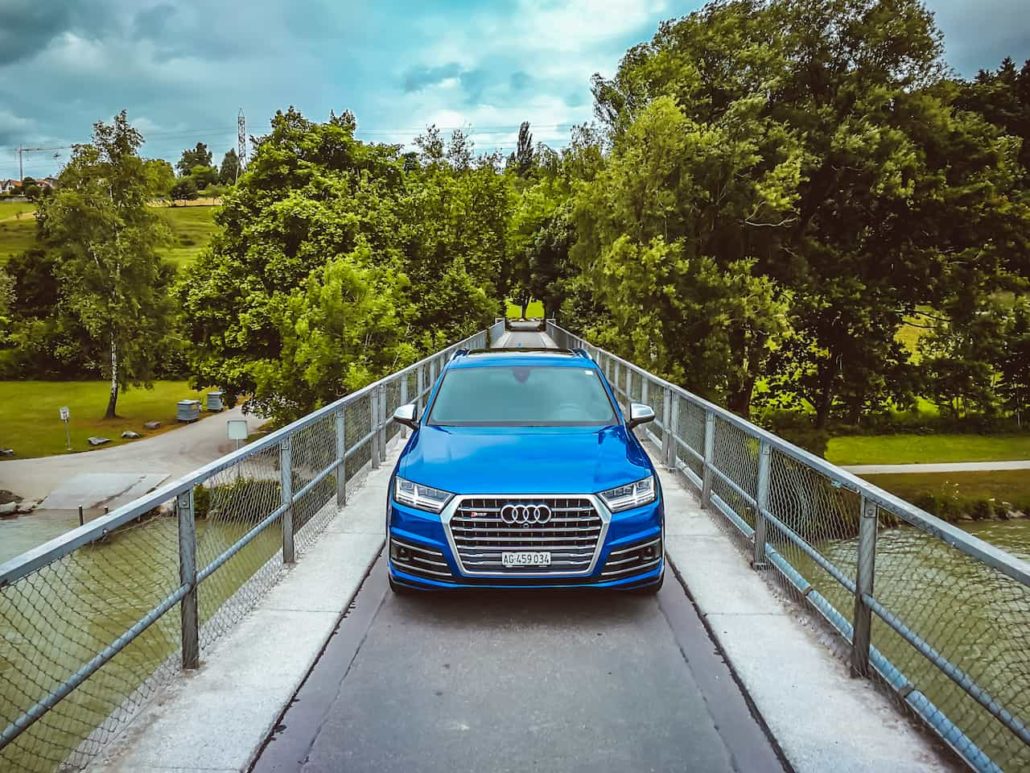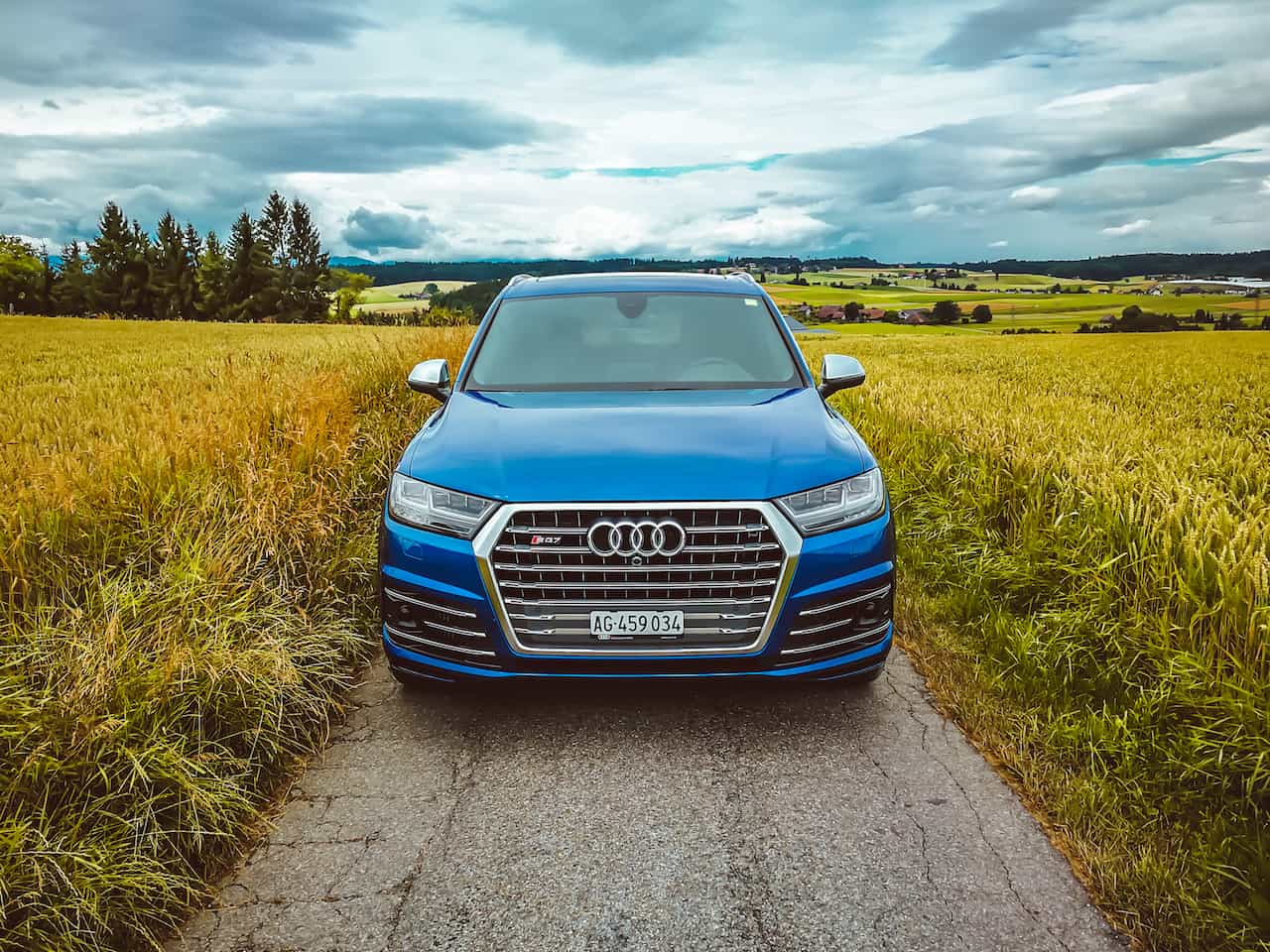 Audi SQ7 – Pick Up ¦ Day 1 – 3
Audi just launched their brand new model: The Audi SQ7. My excitement was high, simply because it's now the biggest Diesel engine you can get in an SUV.
Wait, seriously?
Audi is now using a 4 litre V8 Diesel engine – triple turbo charged. So the acceleration is very intense, despite the SUV is 2,3 tons heavy.
The Audi SQ7 in figures?
900nm of torque (that's totally insane and more than many supercars)

435bhp

4,8 seconds from 0-100
I'm reading triple turbo charged, how does that work?
Yes, there is an additional electric compressor (EAV in German), this particular addition supports the engine during the start & speed-up. An interesting method to get rid of the famous turbo lag.
EAV – Here is how it works:
Audi SQ7 – The Driving ¦ Day 3 – 8
Let me tell you, this is a new driving experience. I'm reviewing a lot of cars these days, but the Audi SQ7 kicked me into a new dimension. Why that?
The new Audi SQ7 is almost self-driving
24 (!) assistant tools are part of the SQ7. Let me list a few really interesting features:
Cruise- and distance control with a logic that analyses the signs and automatically adjusts your speed

The car takes over the steering & speed in traffic jam until 65km/h

Included lane departure system

Auto-breaking during dangerous situations

Control of the upcoming road and detection of pedestrians and animals in the night

Auto-parking
I'm pretty sure I could keep counting the endless options of the SQ7, it's definitely the most advanced car I drove so far. But there is another benefit.
Audi SQ7 – Comfort & Space
Yes, Audi's new SUV is huge! 5 meters long and 2,2 tons heavy – very spacious. An ideal everyday car for a family with 2-3 kids. I'm 6.4 tall and I still have a whole arm of space when sitting in the back, brilliant!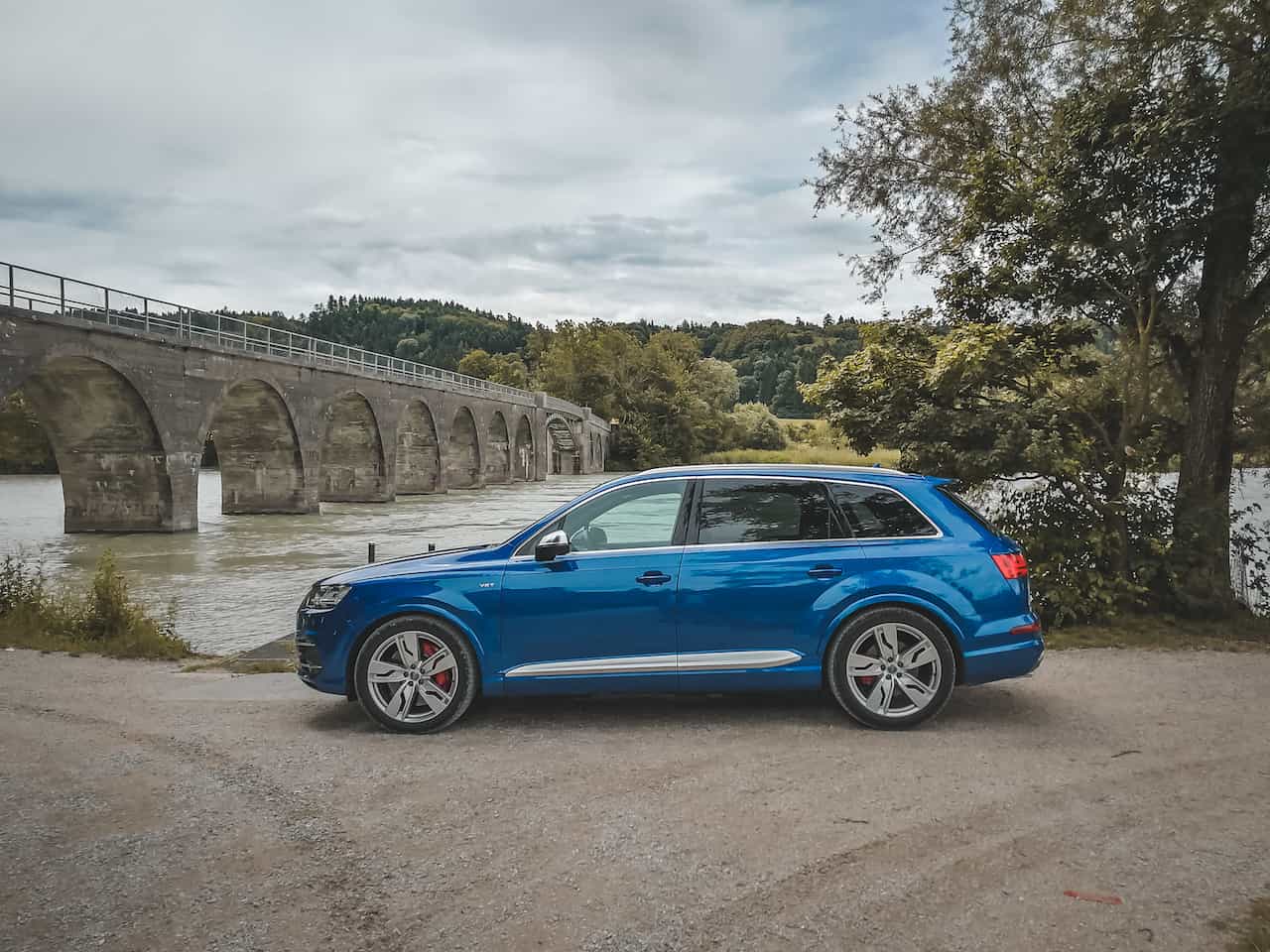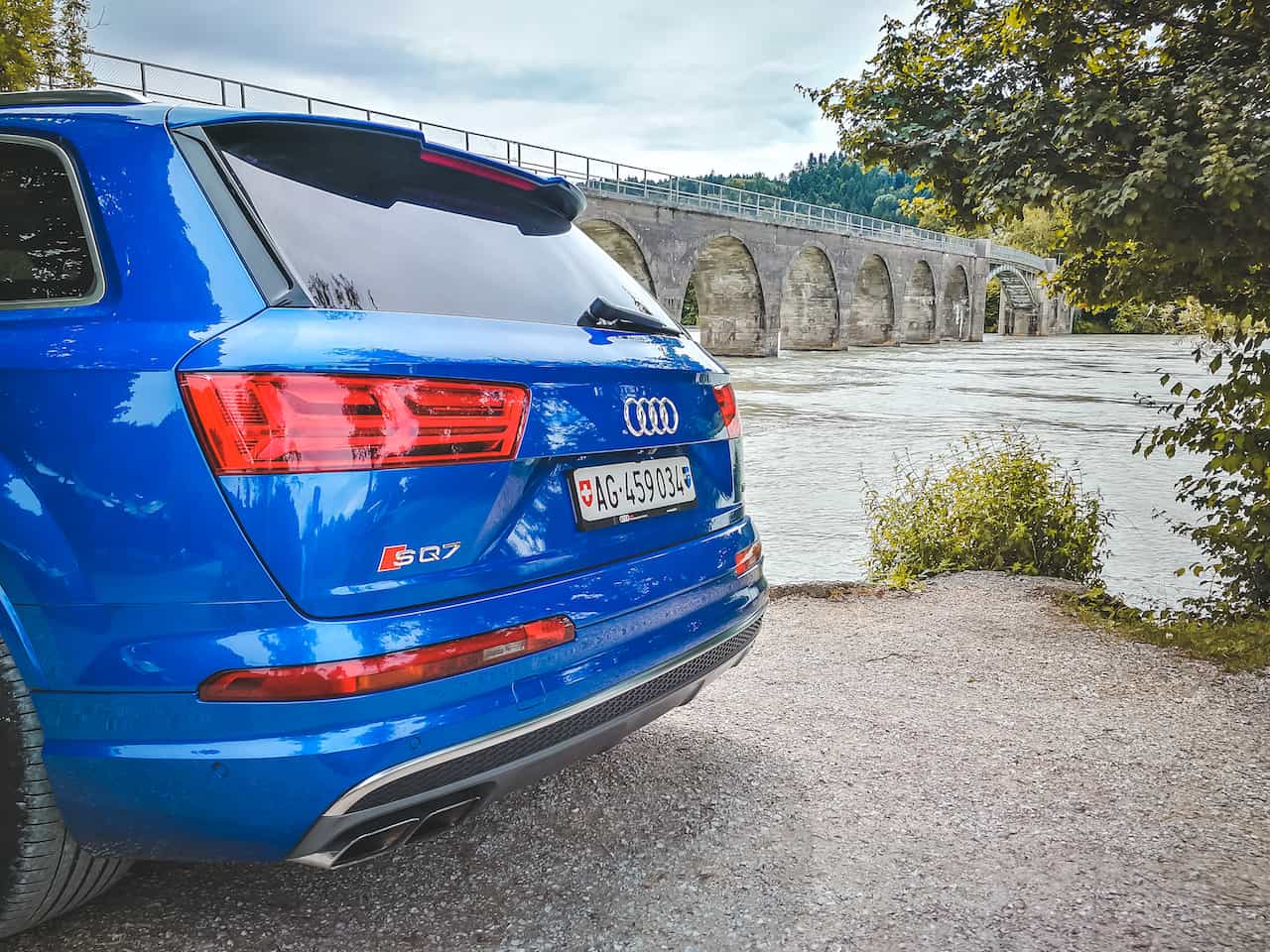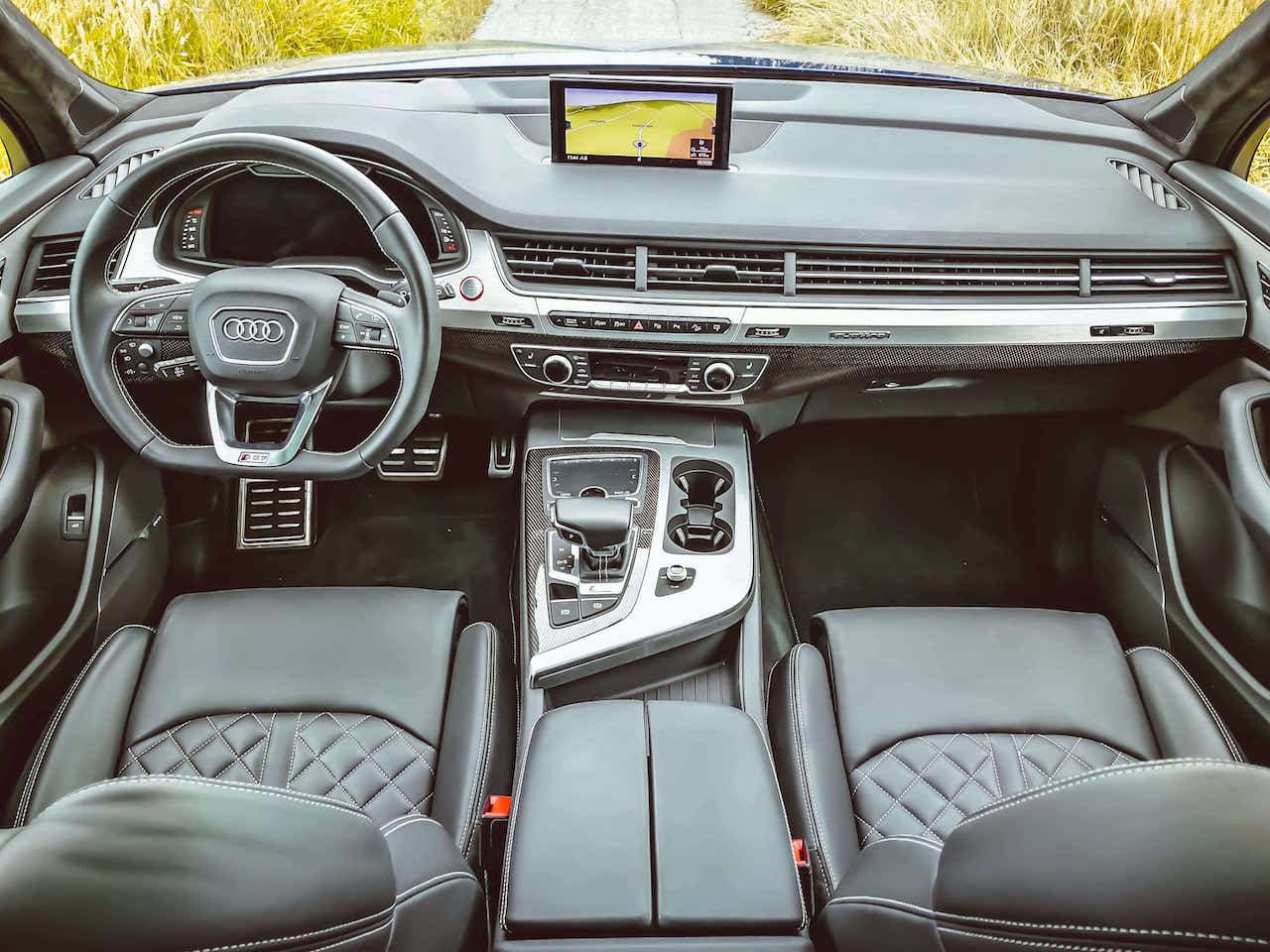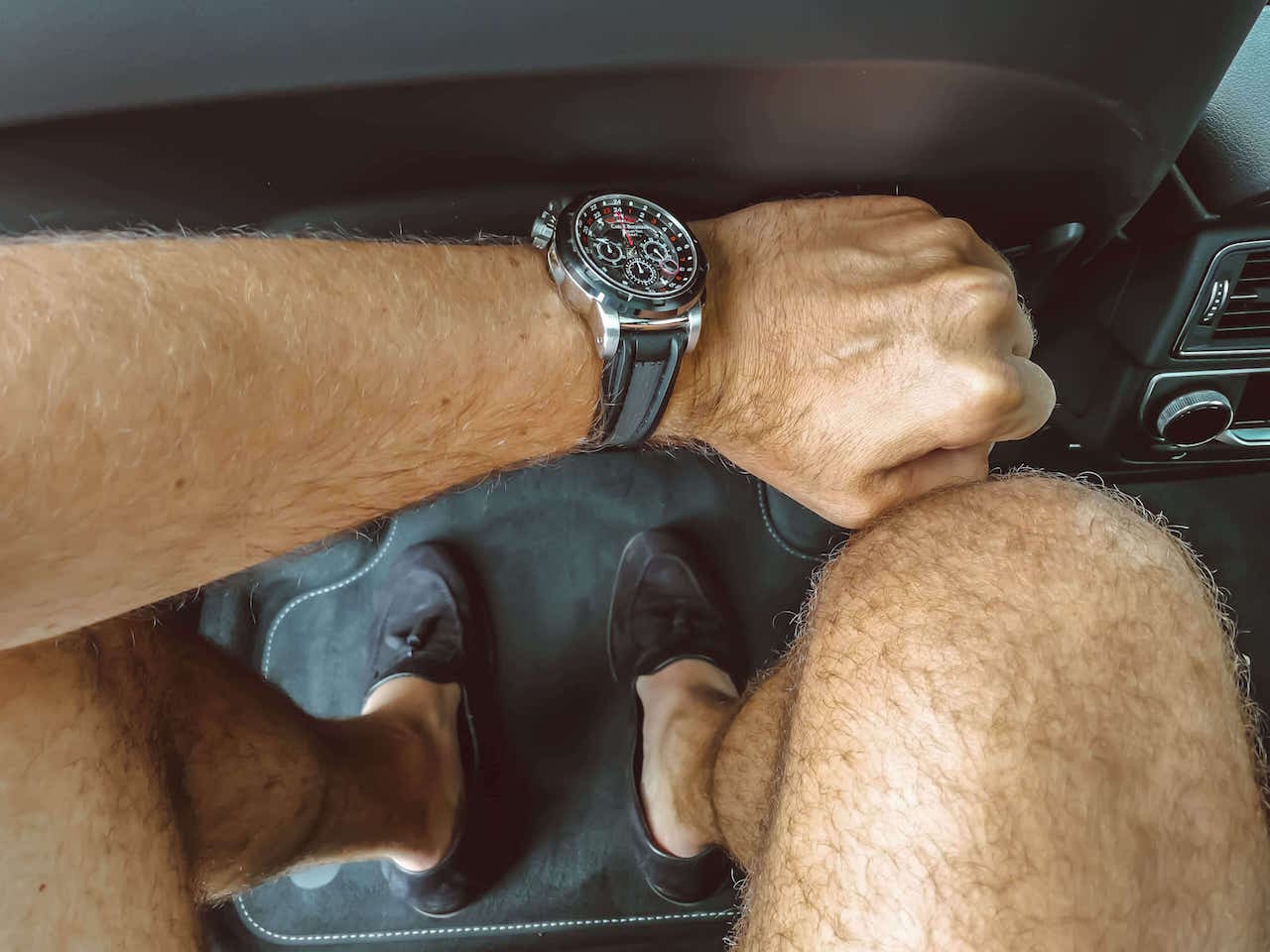 Audi SQ7 – My Résumé ¦ Day 8 – 10
Floating is the word that describes the driving experience with the Audi SQ7. There is a lot of power available if you need it, but usually you just float. There is really a lot of space and comfort, the perfect car for your holidays.
The self-driving is impressive and also for a 'behind-the-wheel-enthusiast' a very cool feature.
The colour you're seeing here is called 'sepang blue' & you can get this model with all the fancy options for 145'000 CHF.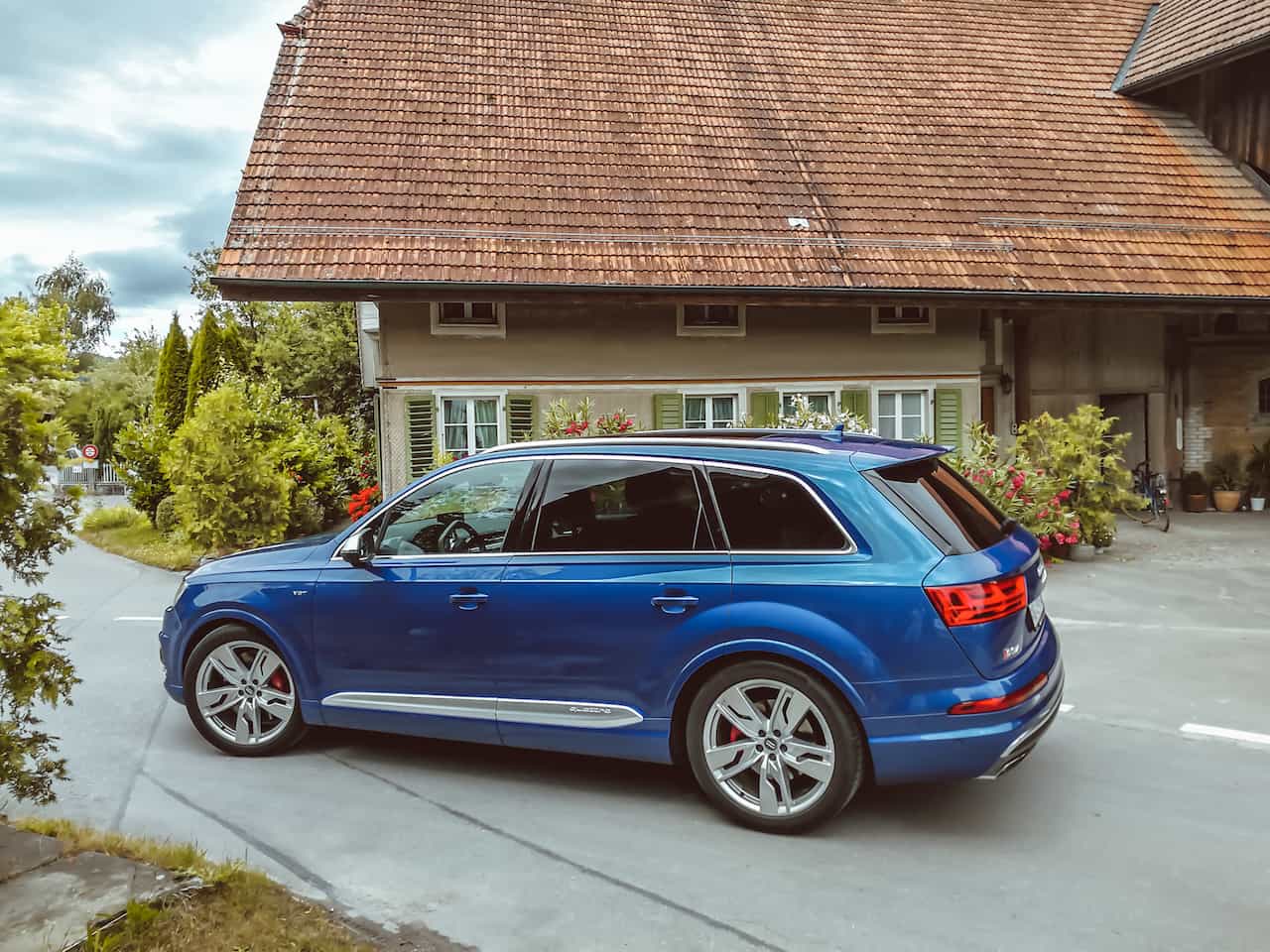 Any disadvantages?
Well, Audi claims the consumption is around 7 litres diesel, I didn't make it under 10 though. You might have some difficulties to find a parking space in the city – but the assistant can fix that too. 145k is not cheap, but still the car delivers a lot of value.
Would I buy it?
Well, we don't have kids yet. So it's a bit 'too big' for us. But with a family? Absolutely yes.
https://agentlemans.world/wp-content/uploads/2017/07/Audi-SQ7.jpg
960
1280
Ralph Widmer
//media.agentlemans.world/2017/01/agw-logo-605.png
Ralph Widmer
2017-07-11 10:12:48
2017-07-28 09:56:26
10 Days With The Audi SQ7