Interlaken, 27 June 2018. The sun is rising, I am standing on the balcony of the Victoria-Jungfrau Hotel, enjoying the wonderful view. In a few hours, I'm off to chase the Ferrari GTC4Lusso – which was presented at the Geneva Motor Show in 2016 – over 3 mountain passes.
Pictures & rights @ Lennen Descamps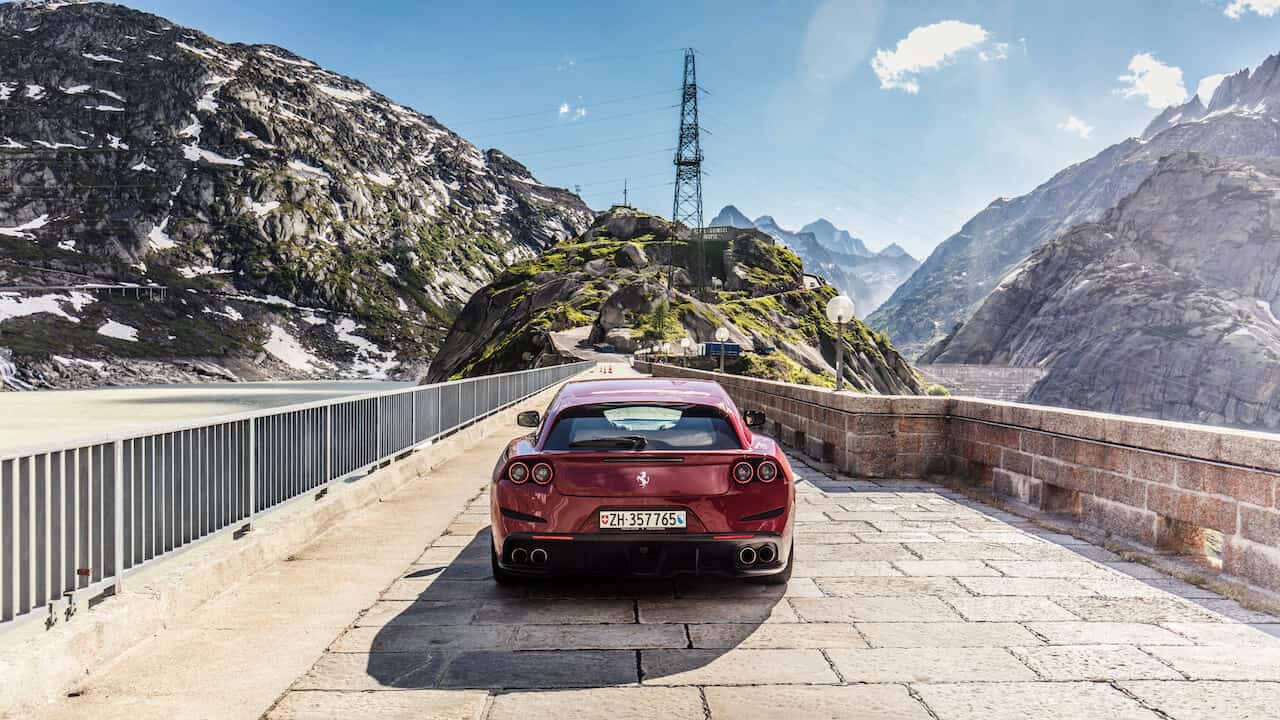 Introduced – The Ferrari GTC4Lusso
Before we go on, let's have a look at the terms and where in the series the GT4Lusso takes place.
GTC4Lusso Meaning
'GTC' stands for 'Gran Turismo Coupé', the 4 for the number of seats. The attractive Italian is a typical 'Shooting Brake', a coupé with a hatchback that looks more like a station wagon than a saloon.
If you take a closer look at the Ferrari GTC4Lusso, it becomes clear which target group is addressed here: an ideal vehicle for business people who cover longer distances – they appreciate attributes such as comfort, power, space while sitting in a really attracting Ferrari. In summer, it is a lot of fun, thanks to the ingenious 4×4 it is quite conceivable to spend a ski week-end with your partner in the mountains.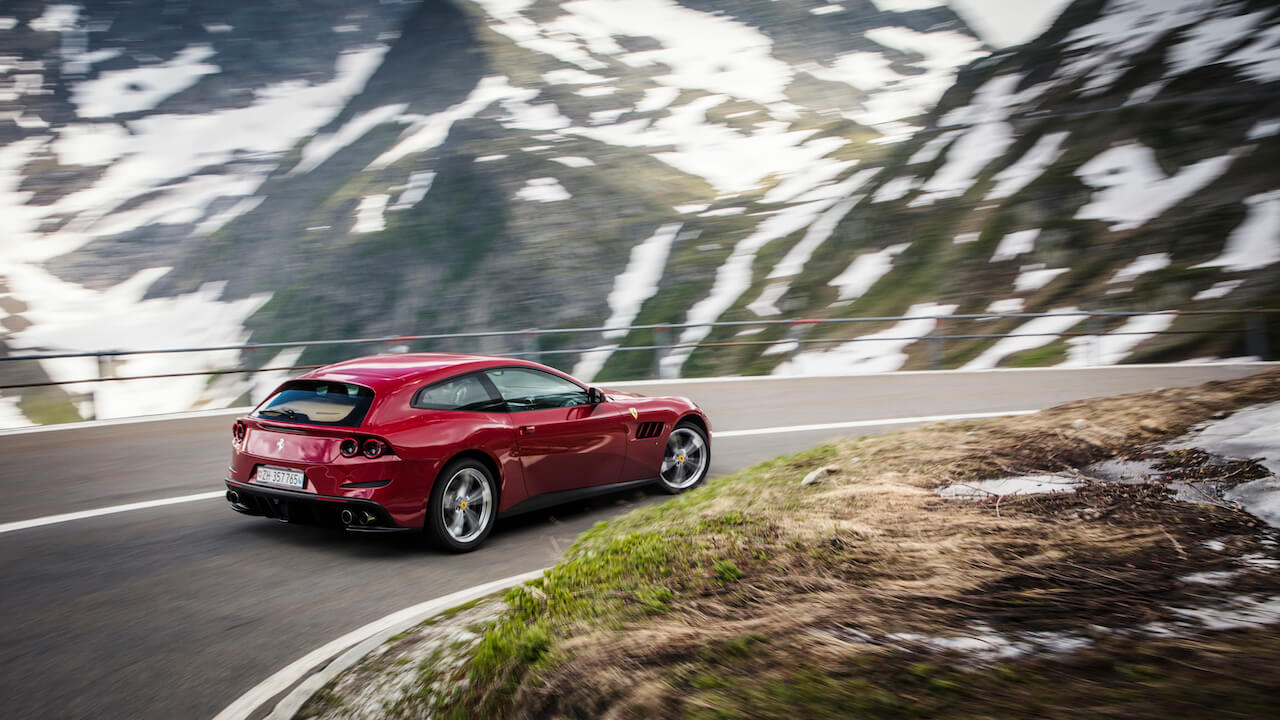 3 mountain passes ride with the Ferrari GTC4Lusso
The driving
Back to the story: we set out for the Susten Pass to give the 690 horses some exercise. The Ferrari GTC4Lusso is powered by a 6 litre V12 naturally aspirated engine, which generates 690 hp and 697 Nm of torque. It sprints from 0-100 km/h in 3.4 seconds and 0-200 km/h in 10.5 – an impressive mark.
The first thing you notice is that you can easily glide through the 30 km/h zone in 5th or even 6th gear. The sound is also convenient in comfort mode – a perfect match for the Grand Touring theme.
All in all, the Ferrari GTC4Lusso drives very smoothly and comfortably, uneven roads are hardly noticeable. But if you want to drive a bit more sporty, there are different modes available which provide a lot of driving fun and an unbelievable exhaust noise.
The improved all-wheel drive is more precise than before, especially the control of the torque on the front axle has been improved – 'Torque Vectoring' ensures that the torque is distributed faster and better to the front axle.
The result is an improvement in the individual response of the two front wheels when cornering, which leads to an increase in efficiency in torque output.
Ferrari uses a power transfer unit that uniquely combines four-wheel drive with 47% front and 53% rear weight distribution. In addition, the system weighs just 50% of what conventional all-wheel drive systems weigh.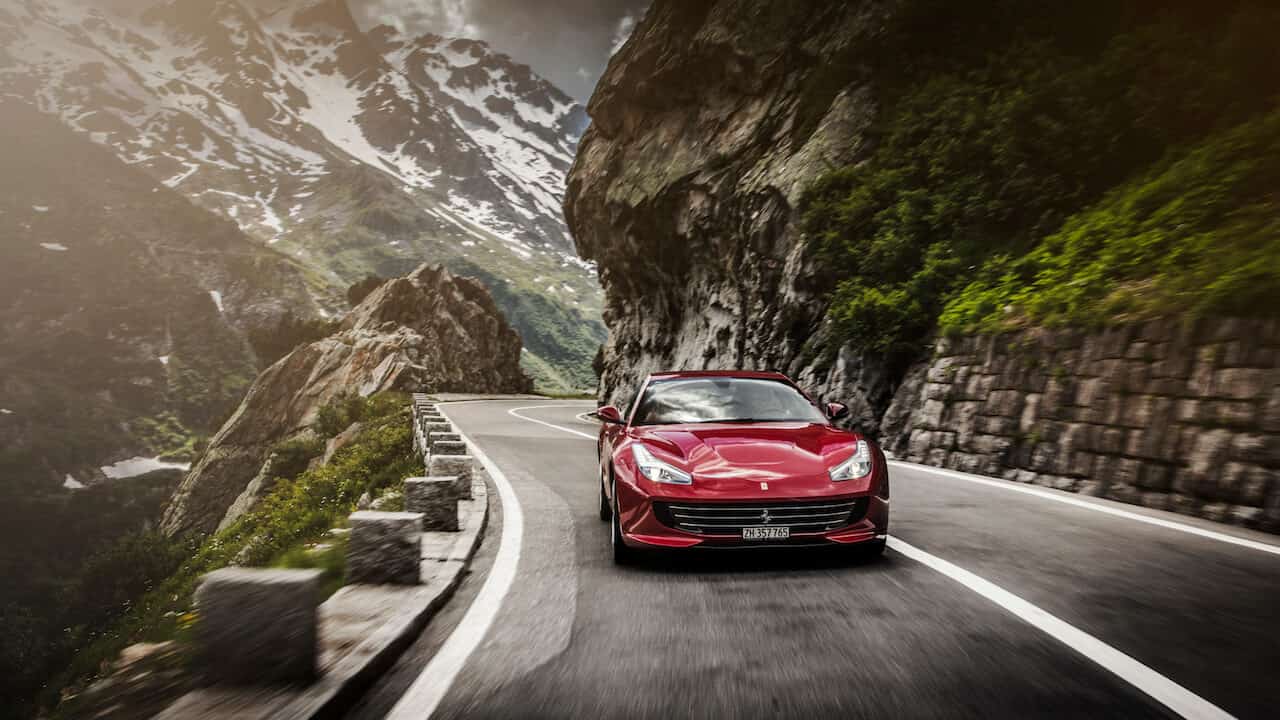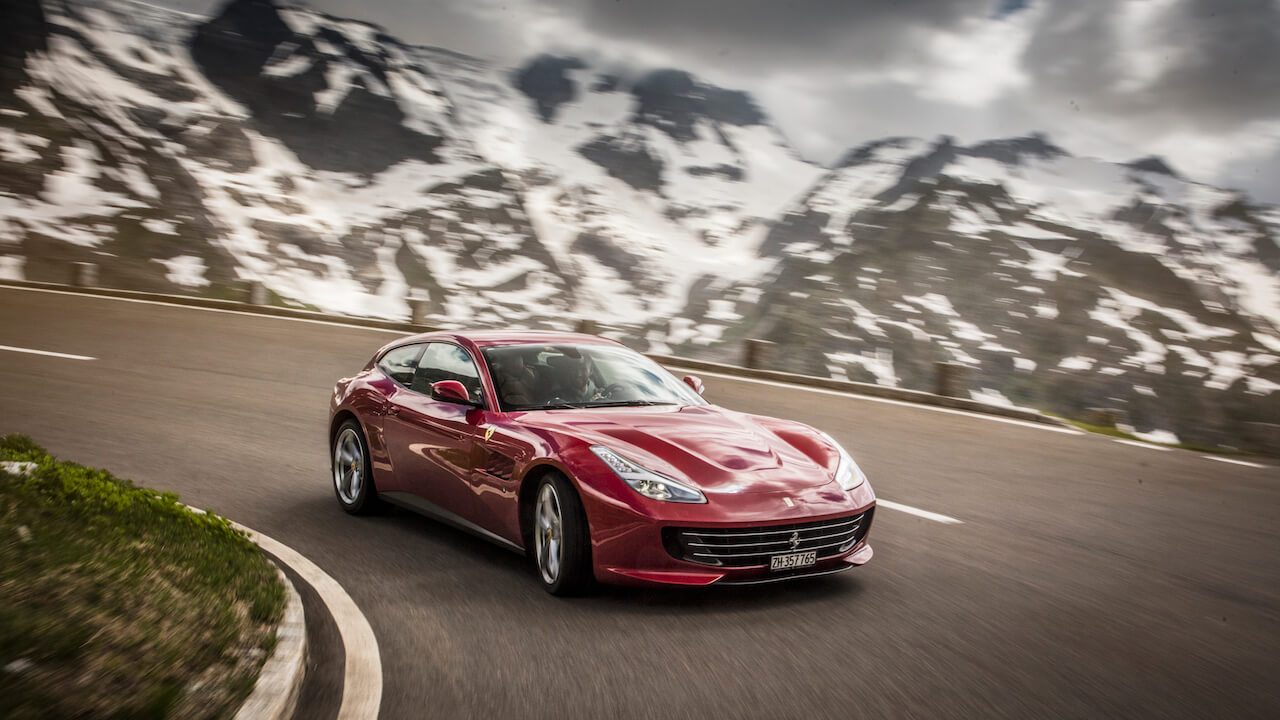 Sporty, elegant look
In terms of looks, this shooting brake looks relatively large – the front of the vehicle is dominated by a single, large radiator grille, while the rear with muscular shoulders and double lights give it a sporty design. Pretty impressive, that we are talking about a dry weight of 1790 kg – I somehow expected more.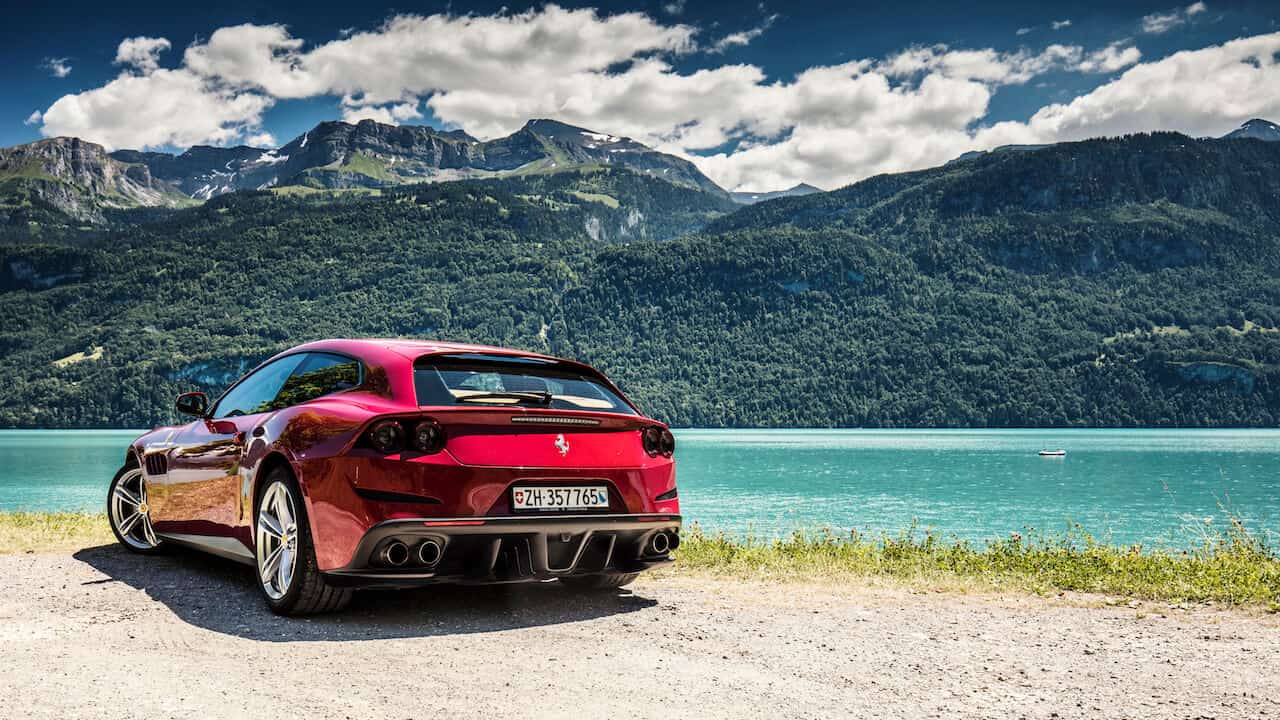 Its interior
There was no lack of comfort, I had no problems with my size (1.94m), you can also find a good seat in the back. Compared to its predecessors, there have been some improvements in the interior – I was able to connect my smartphone relatively quickly and without any problems. It should also be mentioned that some controls are still too complicated and some details unfortunately still look a bit common (look and quality of the buttons).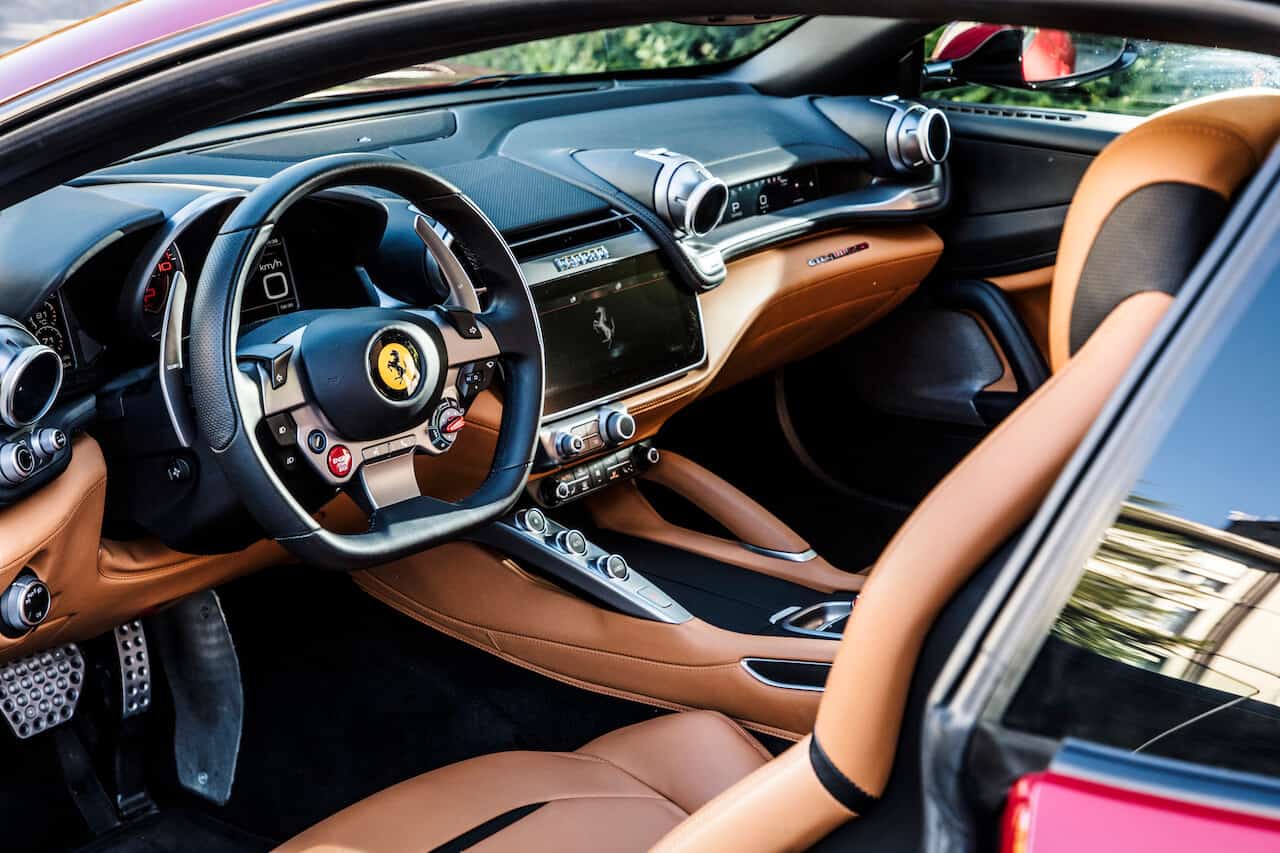 Our conclusion?
A fantastic and convincing shooting brake. Summarized in one sentence: It manages the gap between sportiness and Grand Touring with top marks.
Ferrari GTC4Lusso Specifications
Engine

Boot capacity
Dimensions
Recommended retail price Switzerland
6 litre V12 naturally aspirated

800/450 l
L – 4.922 mm W -1.980 mm H – 1.383 mm
CHF 309'209.00
https://agentlemans.world/wp-content/uploads/2018/07/ferrari-gtc4lusso.jpg
720
1280
Ralph Widmer
//media.agentlemans.world/2017/01/agw-logo-605.png
Ralph Widmer
2018-07-12 10:32:27
2018-07-18 17:08:44
3 Mountain Passes with the Ferrari GTC4Lusso