James Bond Guide – Introduction
When you think of James Bond, a few things will cross your mind – a classy appearance, relentless charism, and raw sex appeal. It's no surprise that millions of men want to emulate the world's most famous spy. Nevertheless, 007's manners and skills aren't just for spies, you should use them as well. Read on to discover how Bond's habits of greatness can turn you into the ultimate gentleman and a few accessories you will definitely need.
007 Steps To Turn You Into James Bond
Why is James Bond the most famous spy in the world? Because he knows when to make the right move. He's able to deal with every sort of situation, decides on a course of action and delivers without a glitch. He has this very particular confidence, but if he requires advise, he is not too hesitant to consults the experts. The best leaders in the world know the difference between when to take action, and when to stop and ask for advice.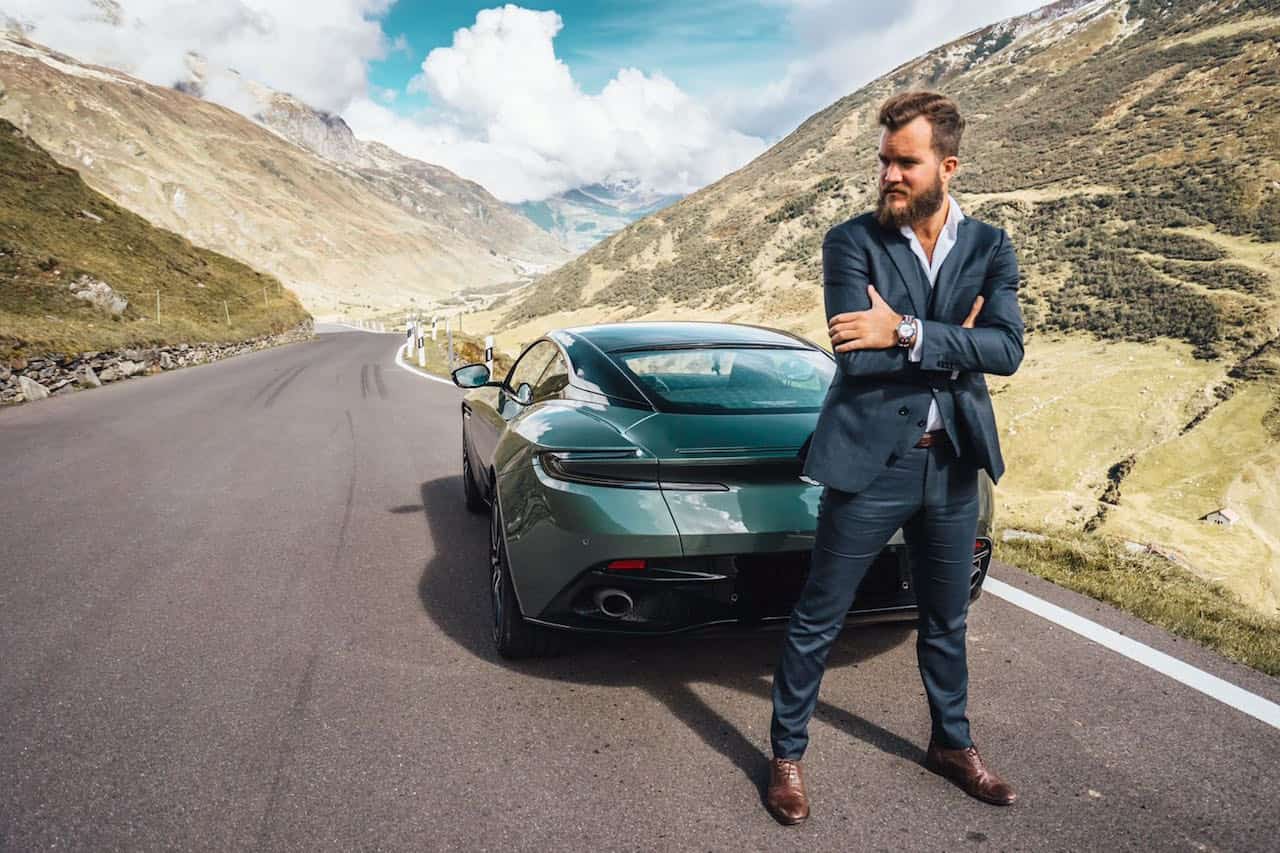 001 – The Rules
In order to learn from 007, we have to follow a few rules and manners.
Dignity & respect
Treat everyone and everything with certain respect and dignity. There is a universal law even Bond has no power, it's called: 'causality'. Action – reaction. If you're respectful, you can expect to have a better life.
Be humble
It doesn't matter who you are, where you come from or how much money you earn. There is always a way to be humble and stay down to earth.
Deliver compliments
Mark Twain said: 'I can live for two months on a good compliment'. A valid matter for every human fellow.
Take responsibility
If you agreed to do something: deliver it. Even if you don't feel like doing it, you will raise your motivation to keep your word and take responsibility.
Do things charming
Bond is so likeable because he is charming. To be charming, you need to interact with people and learn the art of conversation.
002 – Get An OMEGA Watch
For more than 20 years, OMEGA is the official supplier of James Bond's watch. In each of his movies, the watch has an additional function to get him out of a difficult situation.
Inspired by Bond's rank and regalia, OMEGA has created the "Commander's Watch". The timepiece salutes the ensign colours of the British Royal Navy, with touches of white, blue and red found throughout the watch, creating a suave and stately look.
On the wave-edged caseback, the stripes of the Commander's naval insignia are featured on the rotor of the new OMEGA Calibre 2507. There is also a central 9mm "bullet" design which adds to the 007 touch. The stainless steel model is limited to just 7,007 pieces.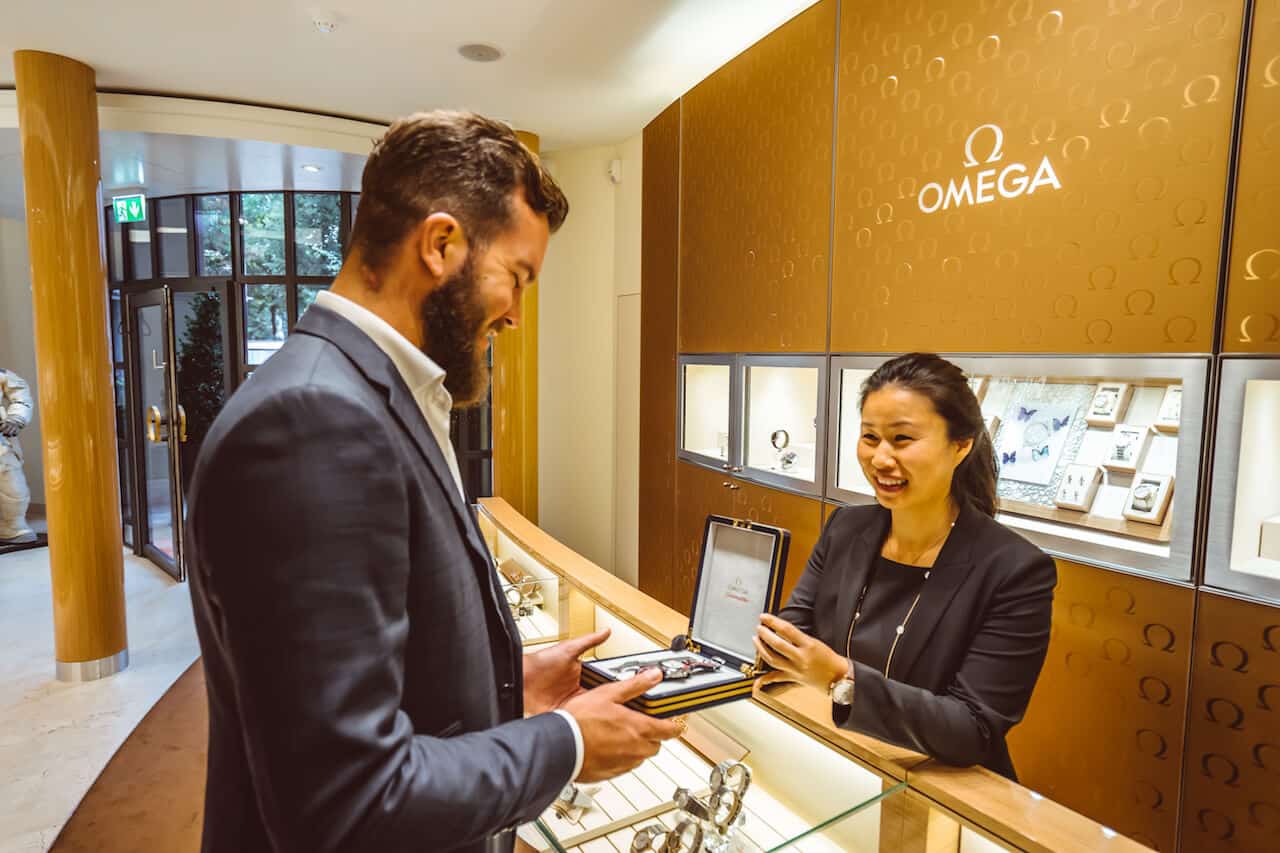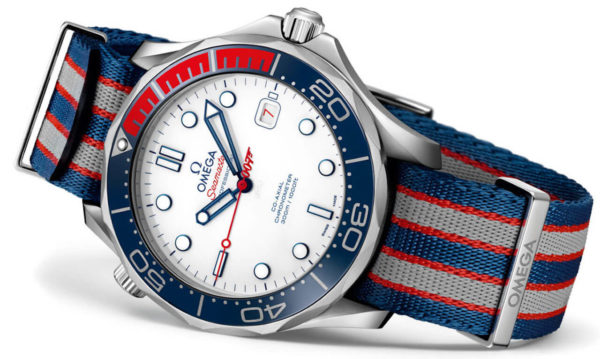 OMEGA Seamaster Diver, Ref: 212.32.41.20.04.001
003 – Dress Impeccably
Dressing well is a gift to others. It shows self-respect; a man who cares enough about himself to make an effort. Bond is always dressed up properly. Pretty often he shows up in a tailored suit, with its matching waistcoat.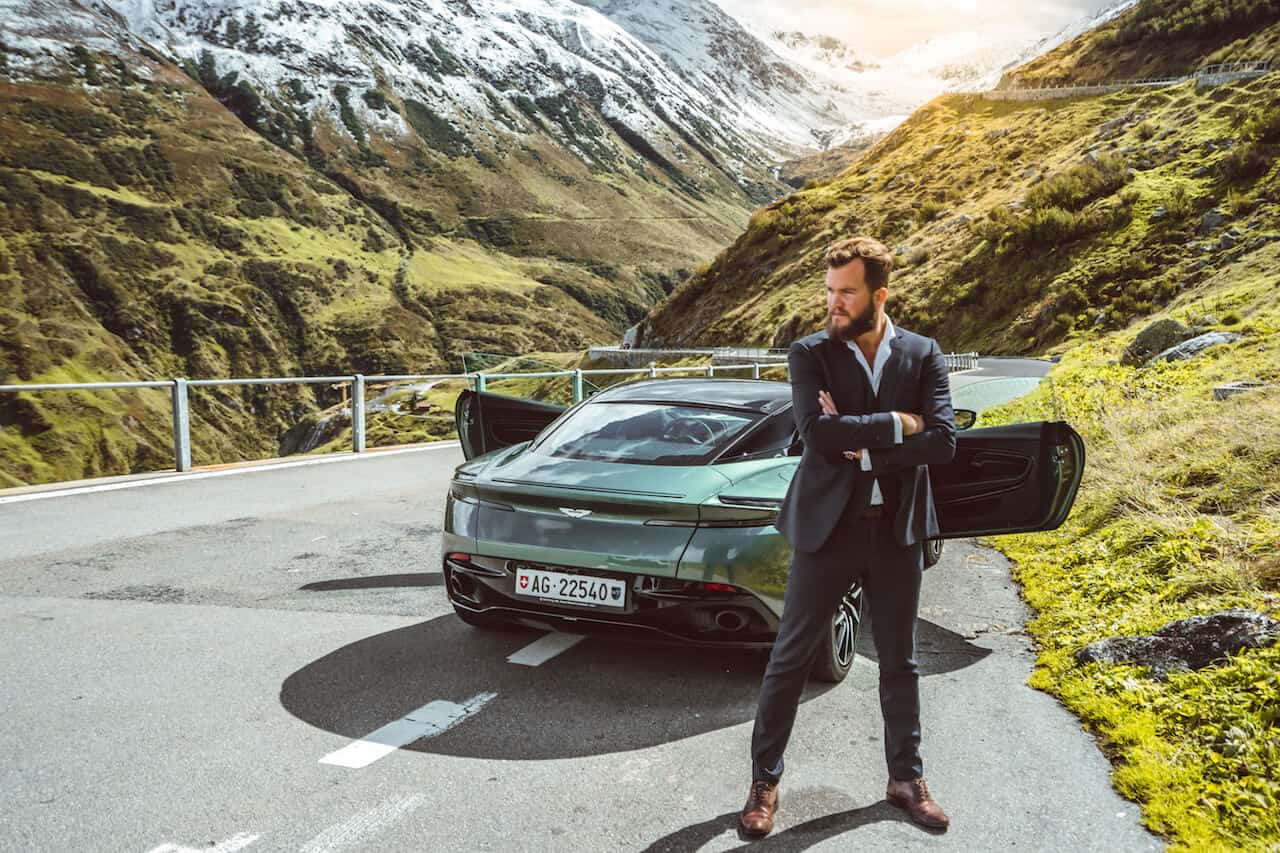 004 – Drive An Aston Martin DB11
Aston Martin is the official Bond partner since more than 50 years. The new DB11 definitely belongs to the best-looking cars in the world. This model is probably the start of a whole new chapter for the company, pretty much everything has been renewed. Stiffer aluminium chassis, a twin-turbo charged V12 & a new infotainment. 
The new 5.2-litre twin-turbo V12 makes 608bhp and 700nn of torque, so for something weighing 1,770kg dry (10kg more than the DB9), 0-100km/h in 3.9 seconds is pretty impressive. However, it doesn't have the same depth of sound character as its 6.0-litre naturally aspirated predecessor.
So, in case you're looking for an all-classy handsome grand tourer, this is your future James Bond Car.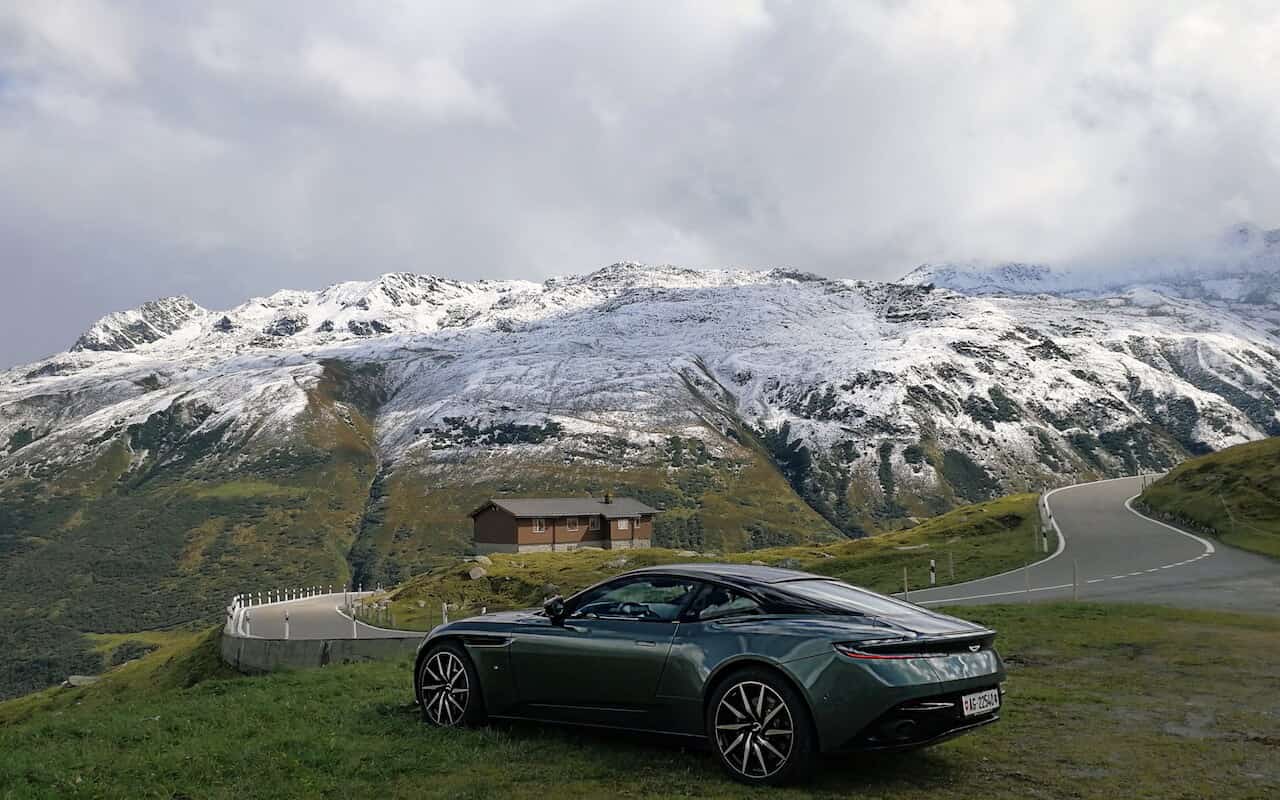 005 – Check-in at The Chedi Andermatt
Opened in December 2013, The Chedi Andermatt can be found at the crossroads of three mountain passes, in the heart of the Swiss Alps. It is accessible via three Alpine passes: the Oberalp Pass to the east, the St. Gotthard Pass in the south and the Furka Pass in the west. Actually the perfect place to go with an Aston Martin DB11.
The Chedi Andermatt sets a new standard in design and hospitality in Switzerland. Alpine chic meets Asian nuances throughout the 5-star hotel. There are 123 appointed rooms and suites (from 52 square metres to 330 square metres). A tremendous balance of  using local elements with a keen attention to detail – large fireplaces, wood panelling, and terraces allowing the indoor and outdoor spaces to blend seamlessly together.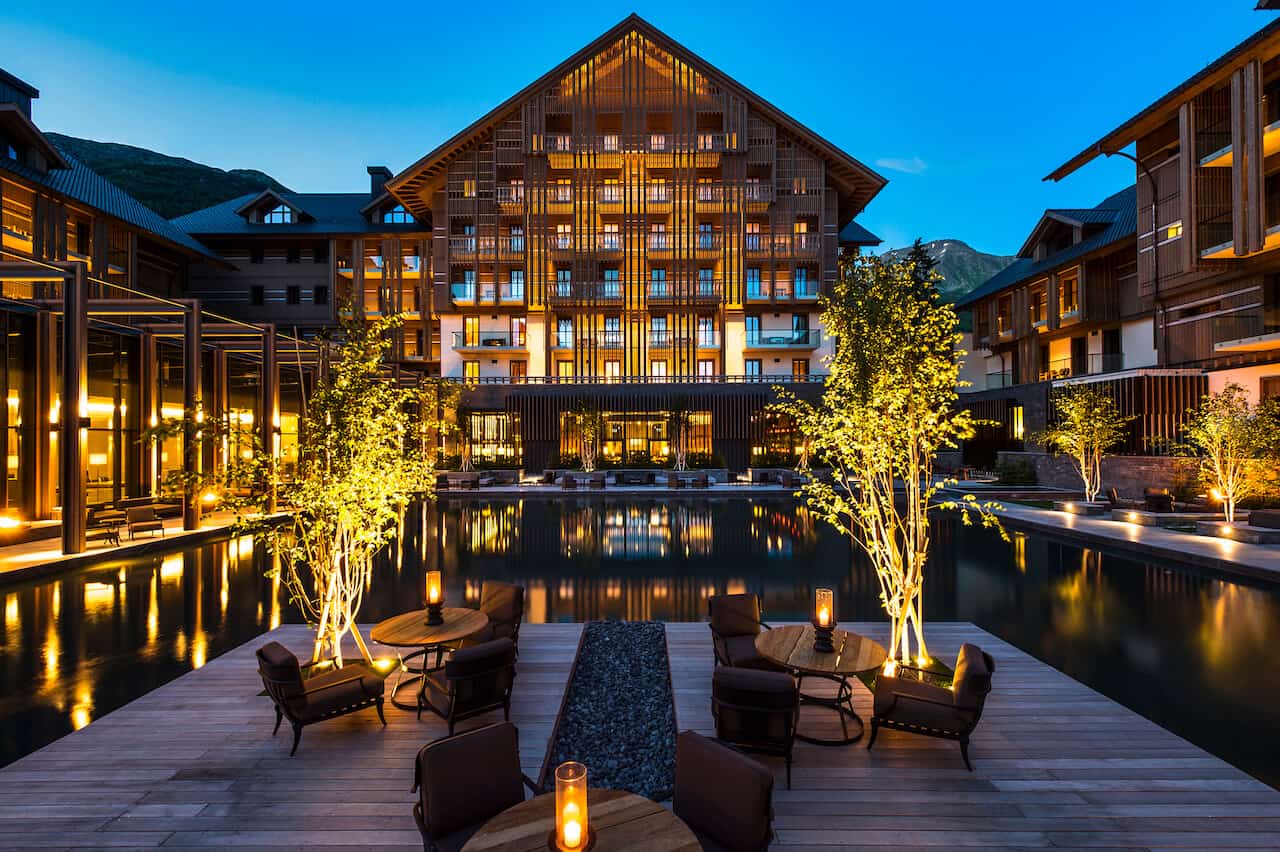 006 – Get Ready For Some Action
We teamed up with Cars With Luke and took the Jaguar F-Pace R-Sport & the Aston Martin DB11 to the Furkapass. An extraordinary experience and much fun to drive the cars up the mountain pass.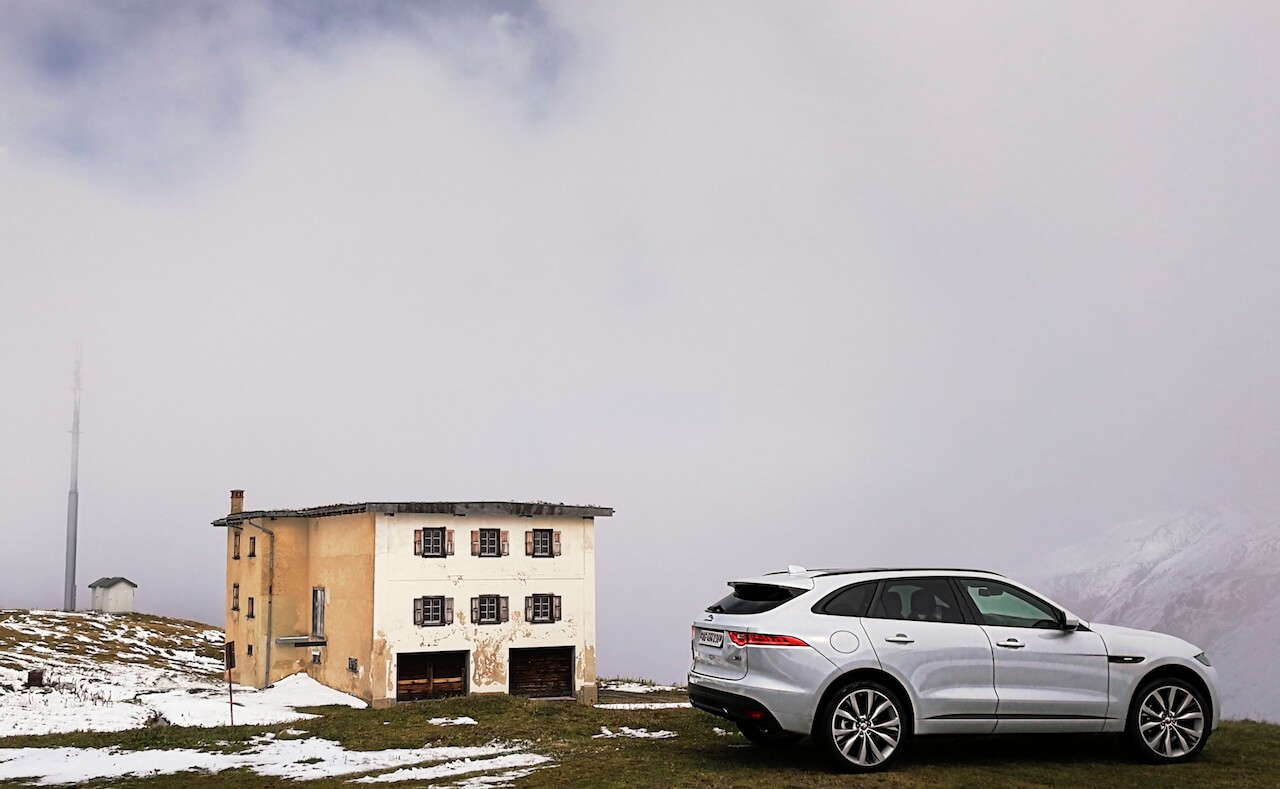 007 – Order Your Drink At The Bar
Although the Vodka Martini, "shaken not stirred," is the drink that James Bond is best known for, it is not the only one by far. There are actually many mixed drinks which the famous spy has sipped through his adventures. One thing is for sure, he does have great taste in drinks. Yet, would we expect anything less from 007?
https://agentlemans.world/wp-content/uploads/2017/10/James-Bond-Car.jpg
853
1280
Ralph Widmer
//agentlemans.world/wp-content/uploads/2017/01/agw-logo-605.png
Ralph Widmer
2017-10-17 13:02:10
2017-10-17 13:08:13
007 Steps To Turn You Into James Bond

The Best Chronograph Watches – Introduction
The term 'chronograph' is composed of the two ancient Greek words 'chrónos' and 'gráphein'. Which means 'time' and 'write'. The term thus describes watches with an additional stopwatch function.
How do I distinguish a chronograph watch from others?
Chronographs are typically characterized by two pushers allocated next to the crown and a few additional small dials (called "totalisers") on the main dial where seconds, minutes and hours are indicated. Starting the chronograph, seconds are shown by the large clockhand.
The evolution of the pilot watch
Unsurprisingly, this technique was used for aviation at the beginning of the 20th century. Accordingly, you will find a lot of pilot's watches within the chronograph world. We will explain that in detail later.
When shall I wear a chronograph watch?
They are so to say the ideal 'daily driver'. Your everyday-watch. A mixture of sportiness, elegance and a statement. The following watches are all easily combined with various dress codes such as Smart Casual or Business Casual.
The Best Chronographs Below 10,000 CHF
The best chronographs below 10'000 CHF are a popular topic among our readers and definitely not easy to answer. All the timepieces listed below are an excellent choice in terms of beauty, quality and reliability. Once again the choice was far from easy. One or another brand listed here, offers other beautiful chronographs in the assortment. Our top 5 is deliberately not numbered because it should not be a ranking list.
Carl F. Bucherer – Manero Flyback
This handsome version of the Manero Flyback was presented at the Baselworld this year. It includes timeless elegance, sportiness and watchmaking at its finest. It is outstanding in terms of price/quality, since you get a very sophisticated movement for this amount of money.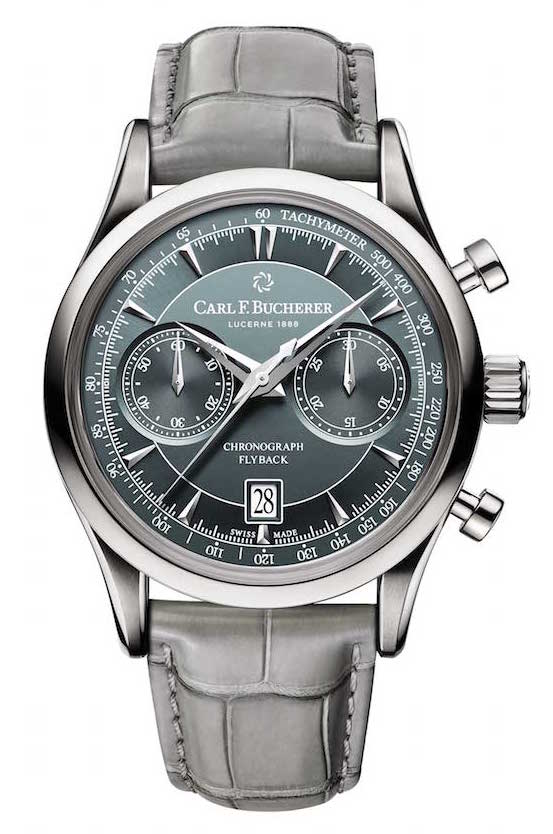 Price
5900.- CHF ¦ Ref. 00.10919.08.93.01
Movement
Manufactured chronograph movement – automatic calibre CFB 1970
Power reserve 42h
Case
Stainless steel, diameter 43mm
Strap
Louisiana-Alligator-leather & folding clasp
Functions
A flyback chronograph is a complication watch, in which you can use the reset function without the need to first stop the chronograph. In regular chronographs you need to stop, reset, and restart the chronograph if you want to time an event after you have started the chronograph.
OMEGA Speedmaster Moonphase
The first watch worn on the moon and a must-have in every watch collection of a gentleman. The Speedmaster, which has been part of all six moon missions, is one of OMEGA's most legendary timepieces. In line with the discovery spirit, this new speedmaster contains two small moons.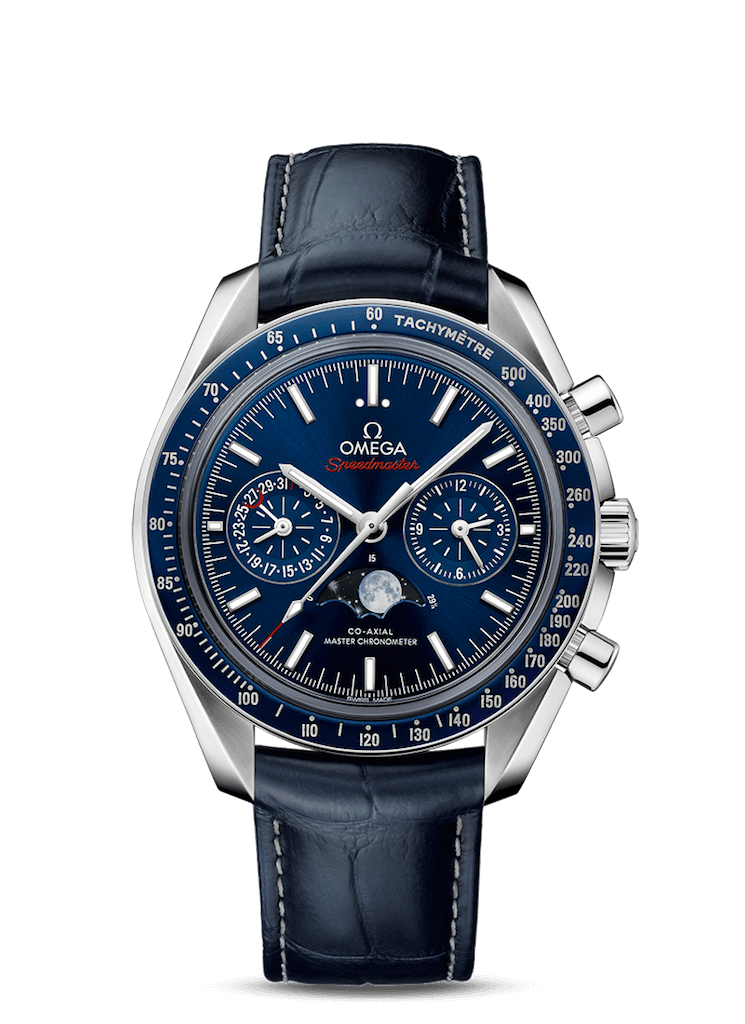 Price
9900.- CHF ¦ Ref. 304.33.44.52.03.001
Movement
Manufactured self-winding chronograph with column wheel and Co-Axial escapement. Certified Master Chronometer, approved by METAS. Calibre 9904.
Power reserve 60h
Case
Stainless steel, diameter 44,25mm
Strap
Alligator leather
Functions
Moonphase
IWC Pilot's Watch  «Le Petit Prince»
Antoine de Saint-Exupéry was a recognized author and a lover of aviation. His book, 'Le Petit Prince', is a world famous bestseller. IWC takes the theme of Saint-Exupéry's petit prince with a special edition and presents this beautiful double chronograph.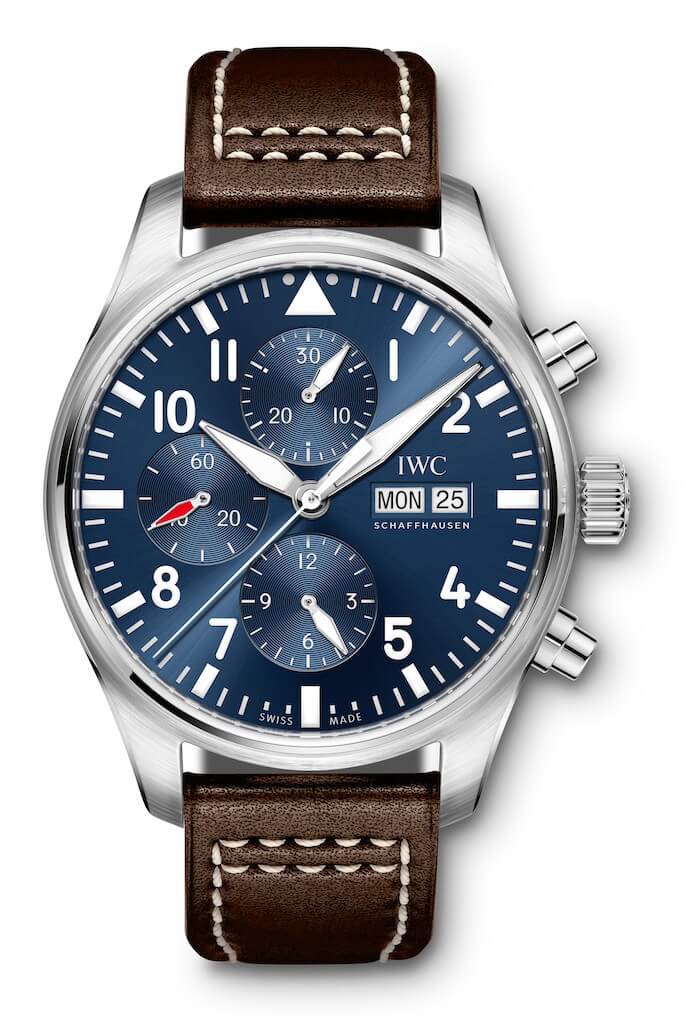 Price
5400.- CHF ¦ Ref. IW377714
Movement
Self-winding mechanical chronograph movement (ETA)
Power reserve 44h
Case
Stainless steel, diameter 43mm
Strap
Brown calfskin leather
Functions
Innovative display of the weekday.
Breitling Navitimer 01
Where shall we start? Official supplier of aviation. Inventor of the modern chronograph. A legend on the wrist.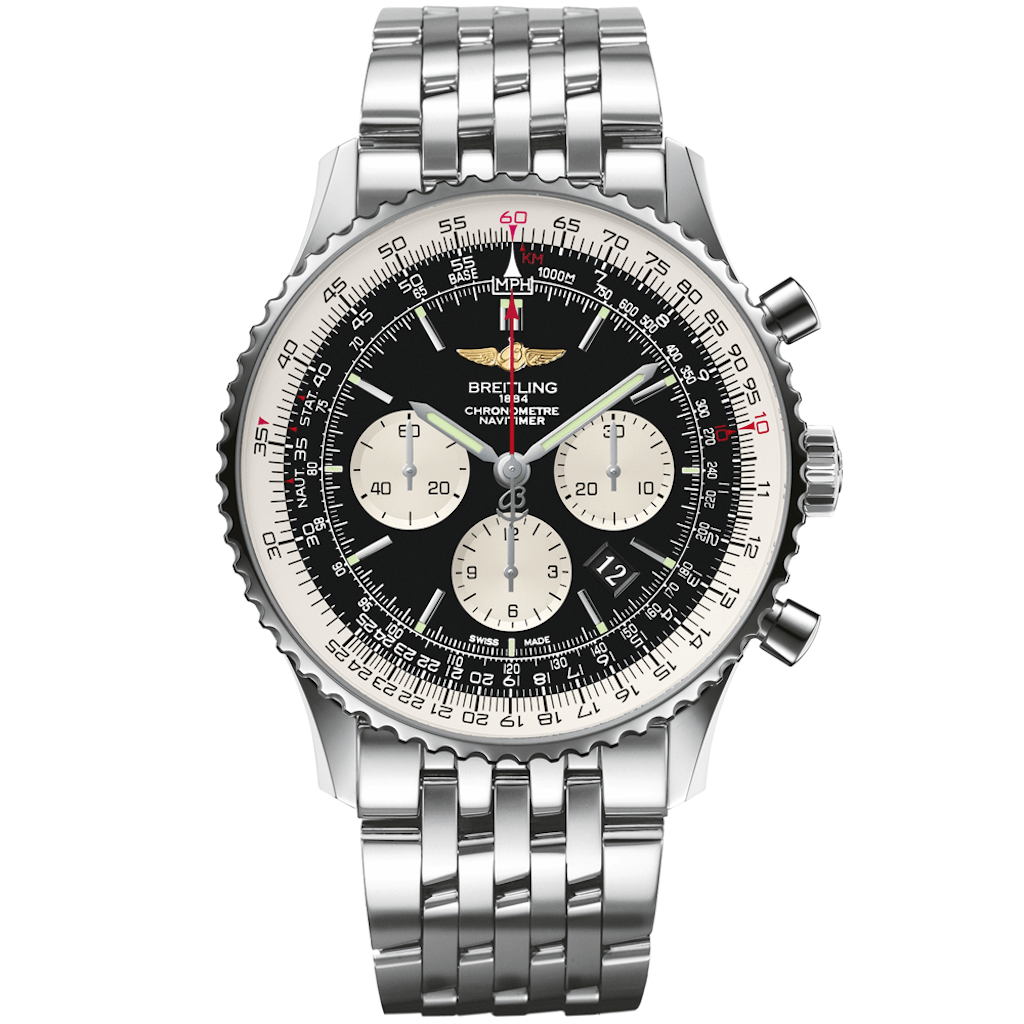 Price
8700.- CHF ¦ Ref. AB012012|BB01|447A
Movement
Calibre Breitling 01 (manufactured movement)
Self-winding
Power reserve min. 70 hours
Case
Stainless steel, diameter 43mm
Strap
Polished steel
Jaeger Le-Coultre Master Chronograph
Lovers of mechanical watches will appreciate the simple design of this model. With its modern look and distinctive vintage accents, the Master Chronograph inspires everyone who is looking for a touch of genuineness.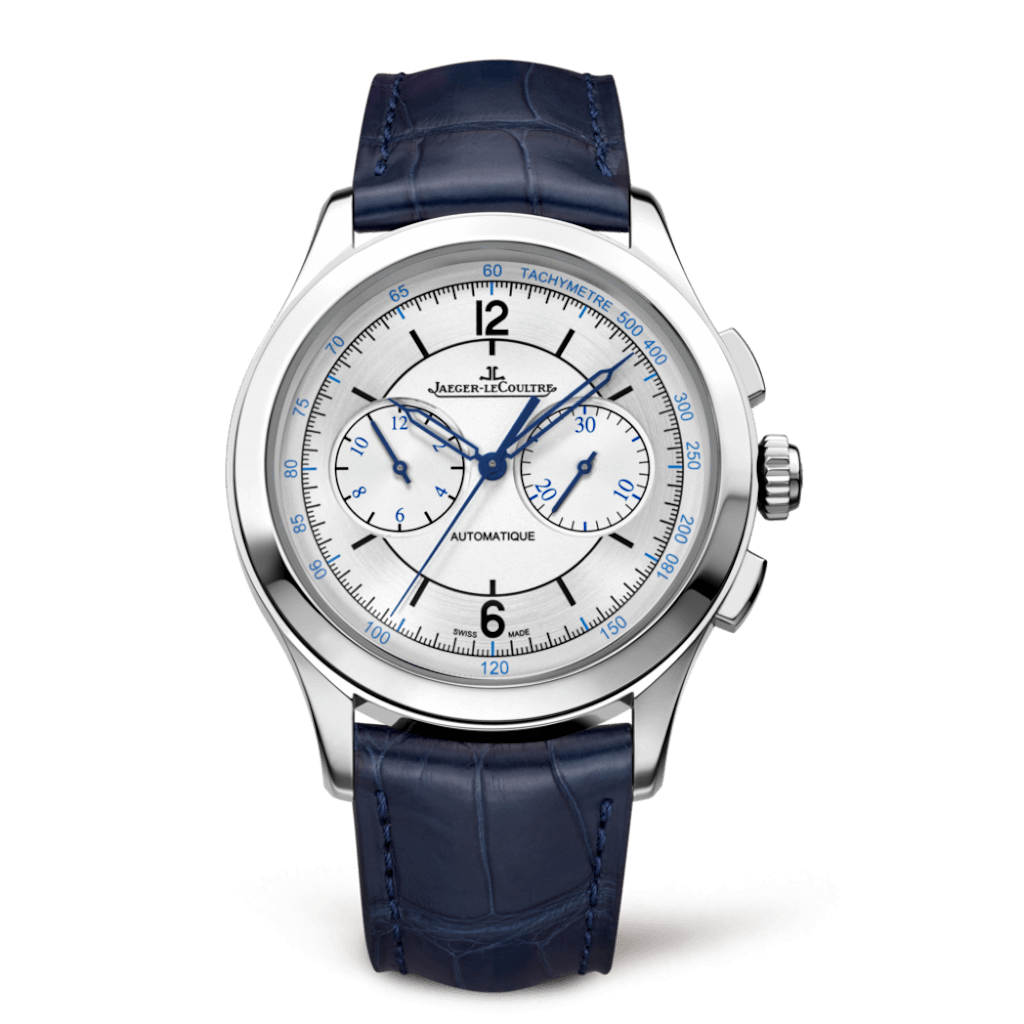 Price
8400.- CHF ¦ Ref. 1538530
Movement
Manufactured self-winding movement, Jaeger-LeCoultre calibre : 751G
Power reserve 65h
Case
Stainless steel, diameter 40mm
Strap
Alligator leather
Functions
Hour counter, Chronograph, 30-minute counter, Hour – Minute, Tachometer
Zenith 

Chronomaster El Primero Full Open
A clear view of a legendary mechanism: The famous Chronomaster El Primero «Full Open» by Zenith is justifiably named by its heart, performance and precision thanks to its fully opened and skewed dial. This chronograph beats at a high frequency of 36'000 Vph, or 5 Hz, which makes it one of the fastest and most precise industrial chronograph.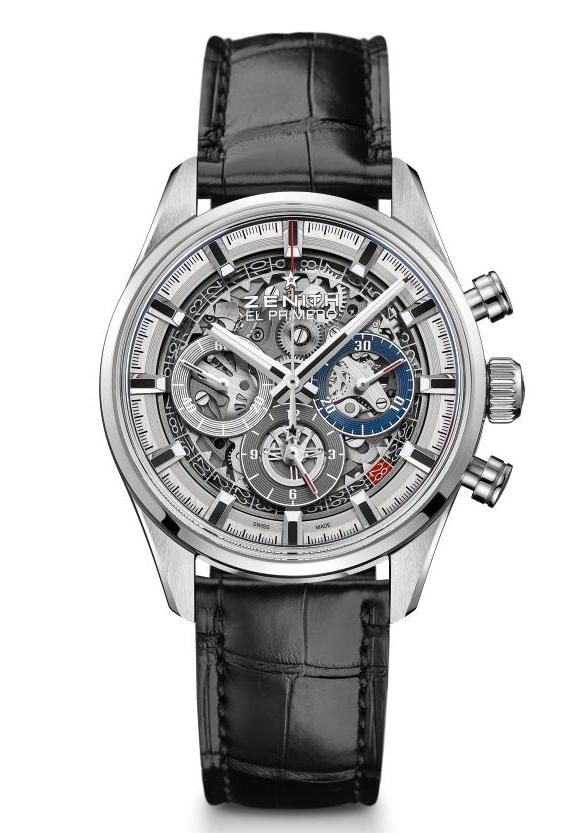 Price
9900.- CHF ¦ Ref. 03.2081.400/78.C813
Movement
El Primero 400, self-winding movement
power reserve 50h
Case
Stainless steel, diameter 42mm
Strap
Alligator leather
Functions
Central chronograph clockhand
12-hours-counter at 6 o'clock
30-minutes-counter at 3 o'clock
https://agentlemans.world/wp-content/uploads/2017/10/Manero-Flyback-Rose-Gold.jpg
853
1280
Ralph Widmer
//agentlemans.world/wp-content/uploads/2017/01/agw-logo-605.png
Ralph Widmer
2017-10-10 13:13:24
2017-10-16 13:50:36
The 6 Best Chronograph Watches Below 10k

Audi SQ5 – Introduction
We've been driving the former Audi SQ5 a lot and honestly: it's been our favourite everyday car for a very long time. Technology is advancing and time is running, so probably the old version would miss a couple of interesting features you will only find in a more advanced model.
The second generation of the Audi SQ5, follows with a turbo charged petrol engine. The V6 produces 354 bhp, it gained a bit of size and weights 1870kg (around minus 40kg).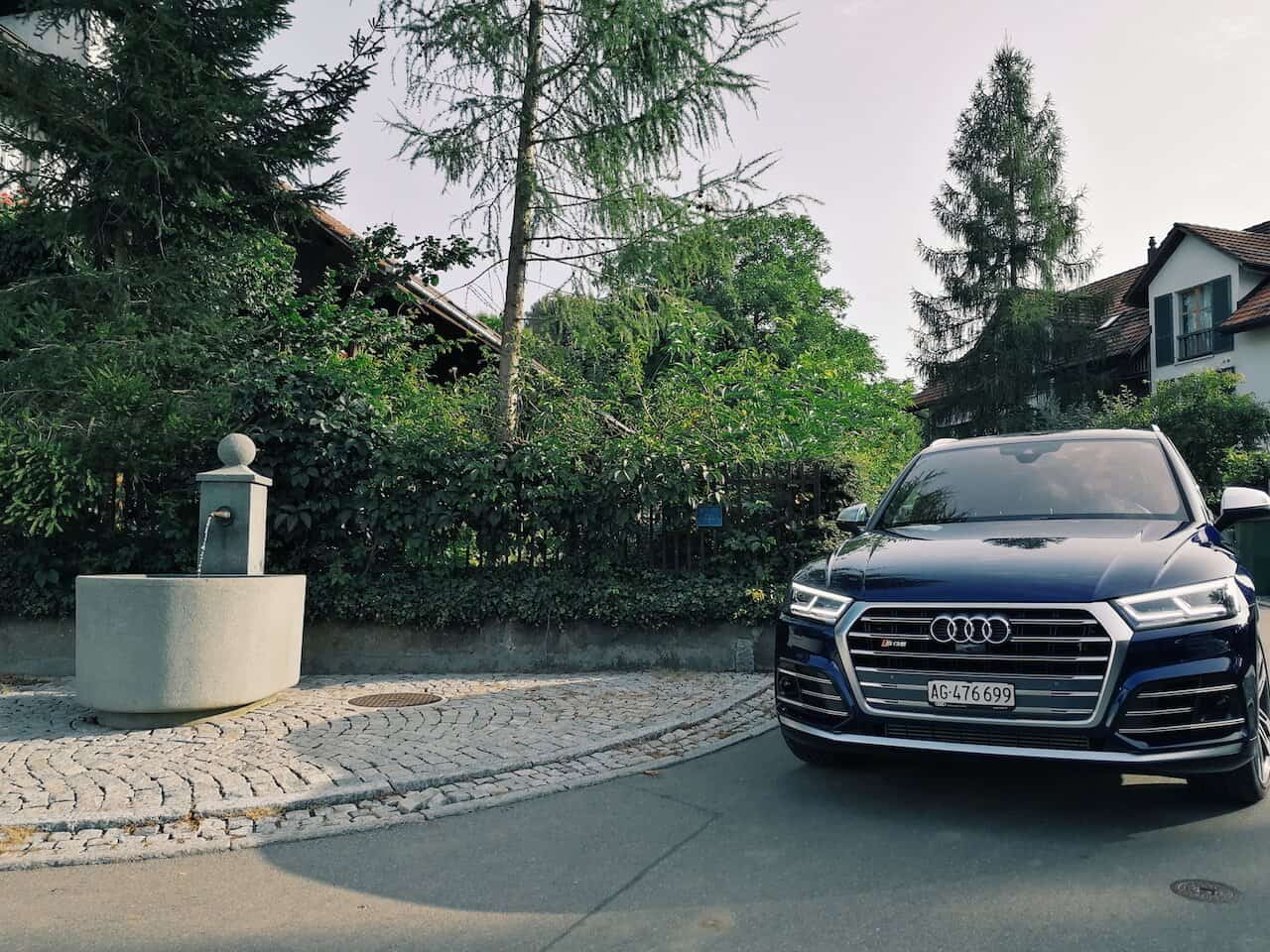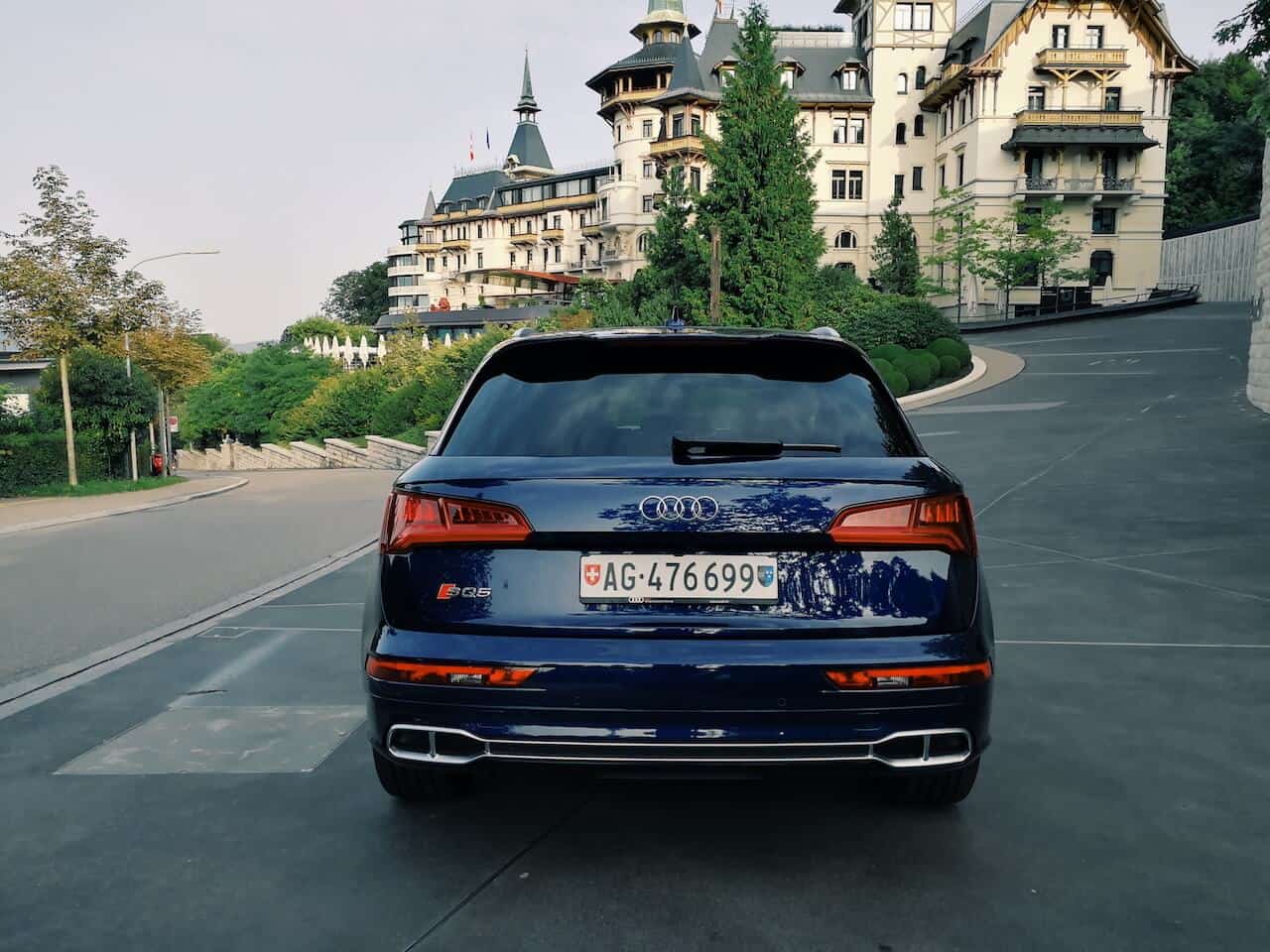 Wait a second, there is no diesel available?
Not really. It could end up in a pretty long discussion why exactly Audi didn't equip this amazing car with a diesel engine. There can only be one reason: the dieselgate. On the one hand, it's understandable that the German car manufacturer tries to avoid further issues or bad press. But on the other hand, we very much enjoyed the old solid diesel engine. The fact, that it now contains a petrol engine, might be the disadvantage of the new Audi SQ5. Jeremy Clarkson wouldn't be very happy with this statement, but let's explain it further a bit later.
What else changed?
We mentioned it, the car got a bit bigger. Else, Audi sticks to their renewed design language, everything contains more edges and clearer lines. The exhaust pipes have been removed and replaced by and interesting futuristic look, mixed of chrome and plastic (we assume?). 20 inches wheels are standard, optionally you can order 21 inches.
What about the Interior?
The new Audi SQ5 comes up with some really brilliant working equipment. Similar to the SQ7, it contains a lot of gadgets moving us closer to self-driving cars.
Assistance systems are helping you to park, check the surrounding traffic, and they deliver the speed limits right to your head-up display. All in all, the settings are totally easy to handle. No need to read the instructions. The 8,3 inch display also looks gorgeous and perfectly suits into the prestige interior.
Another outstanding fact: the voice commands are the best developed we have experienced so far. It's much more advanced than any of its competitors.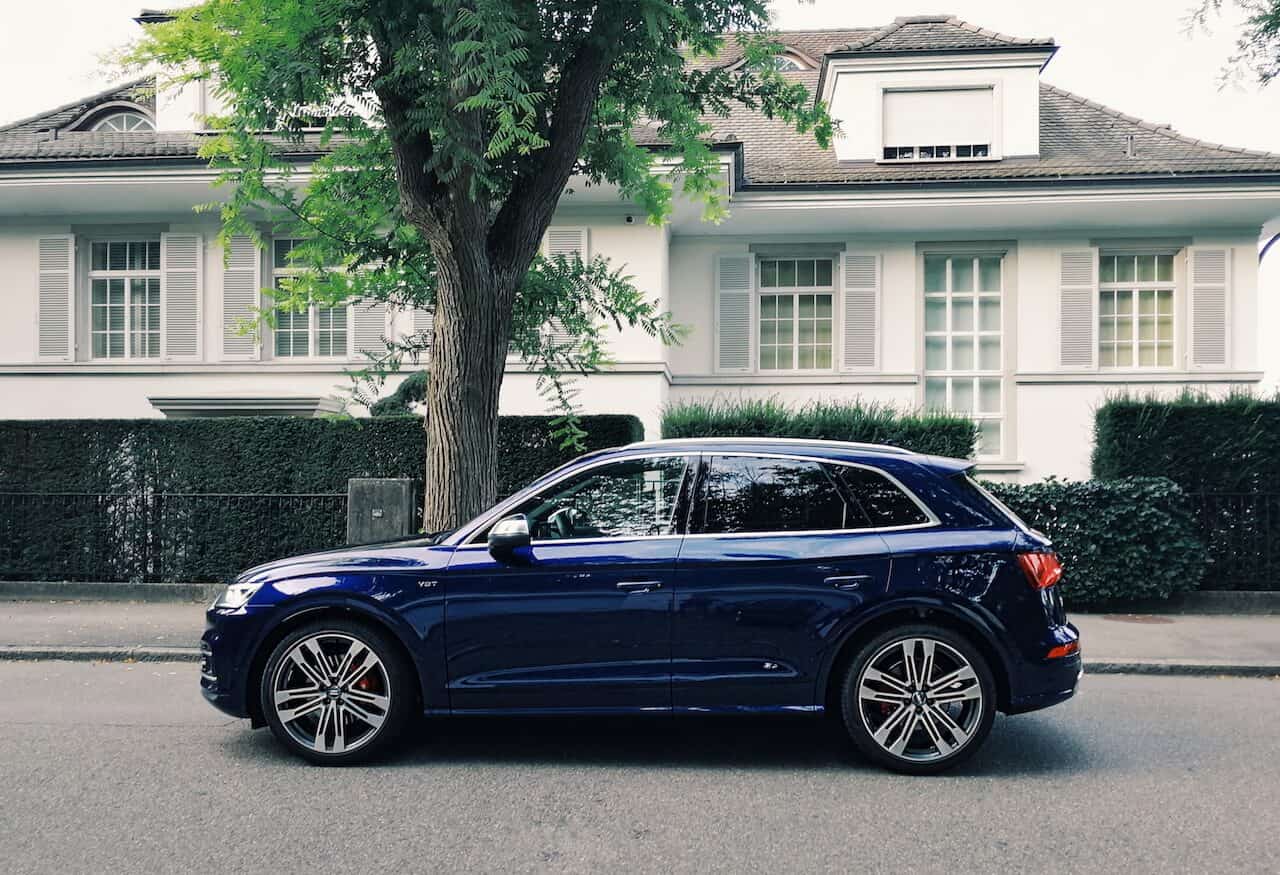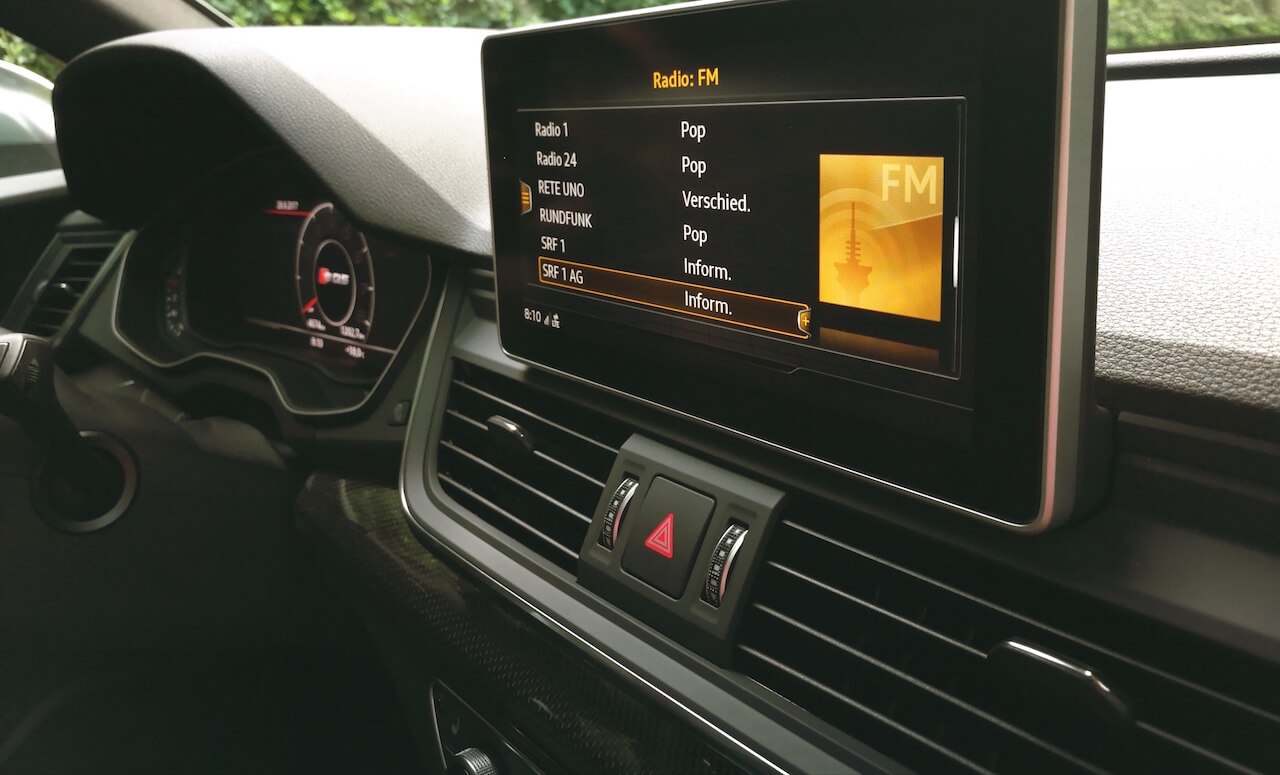 Is there space?
Yes, quite impressive. 550 litres of space in the back. Additionally, you can fold down the seats and pack it up to 1550 litres & 2,5 tons.
What about gearbox, power & engine?
It's actually a quite solid engine, as well the new Audi SQ5 still sounds V6-ish. It's not a twin-clutch gearbox, but a conventional automatic transmission. Means: shifting down before overtaking.
Else, the new SQ5 contains a 3 litre turbo charged petrol engine. The V6 produces 500nm of torque, a bit of a downer compared to the diesel engine. Though, Audi just launched a TFSI model (with more torque) in the US which is a huge success.
Audi SQ5 – Is it still our favourite everyday car?
Alright, back to our initial question: It's a great car. Everything done right, except the consumption of 11,2 litres average. That's quite more than Audi announced initially (8,3 litres). So, we're pretty excited to review the diesel engine which will follow in 2018.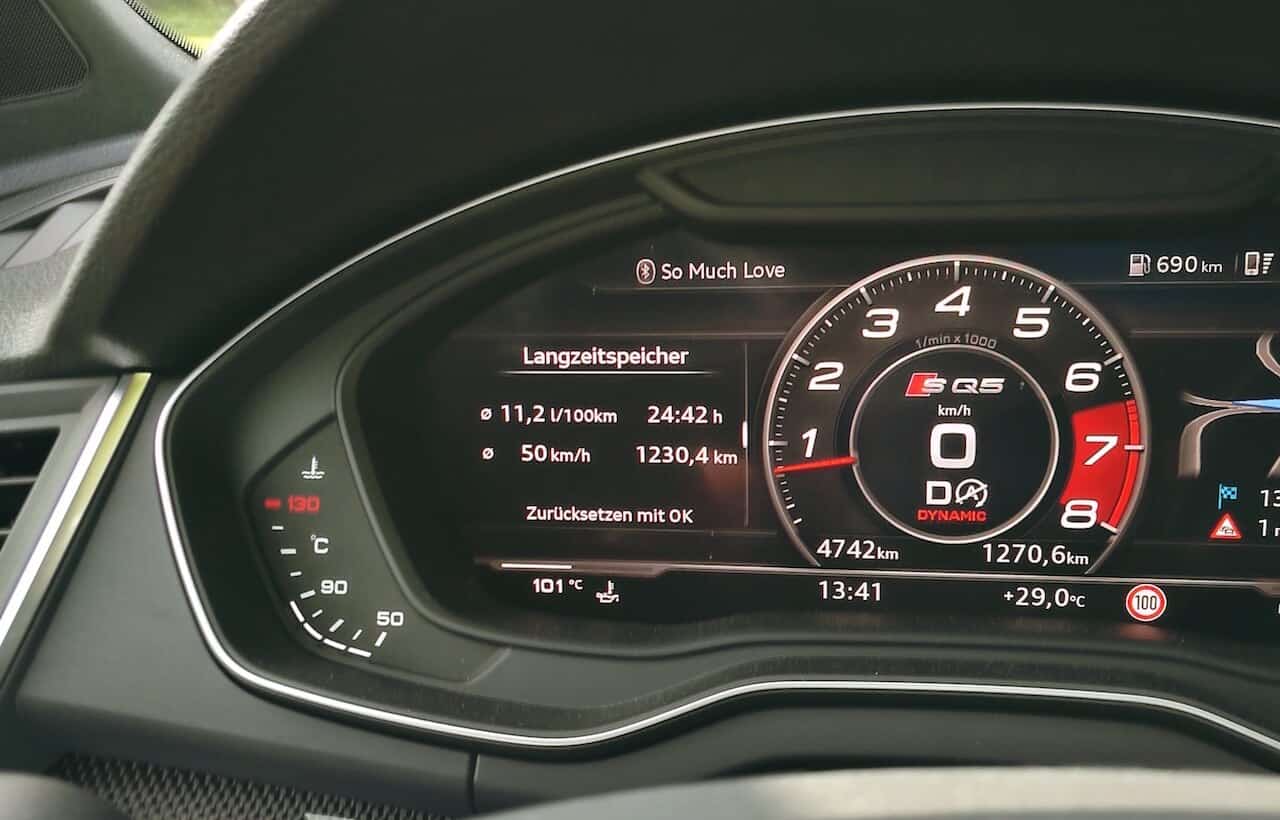 https://agentlemans.world/wp-content/uploads/2017/10/Audi-SQ5.jpg
875
1280
Ralph Widmer
//agentlemans.world/wp-content/uploads/2017/01/agw-logo-605.png
Ralph Widmer
2017-10-02 10:22:48
2017-10-02 10:53:13
Audi SQ5 - Is it still our favourite everyday car?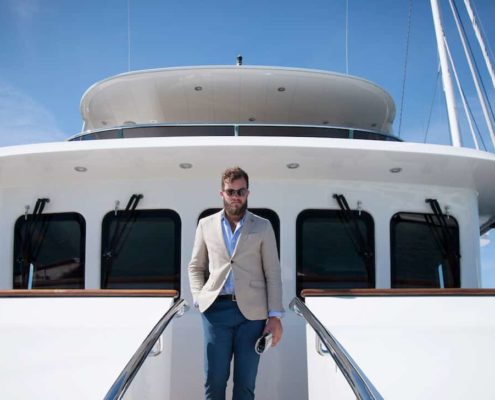 Cannes Yachting Festival - Introduction This autumn, we have teamed up with Ocean Independence, one of the fastest-growing companies in the luxury-yachting sector. Since we're new in this industry, we thought it might be interesting to write…
https://agentlemans.world/wp-content/uploads/2017/09/Cannes-Yachting-Festival.jpg
728
1280
Ralph Widmer
//agentlemans.world/wp-content/uploads/2017/01/agw-logo-605.png
Ralph Widmer
2017-09-25 10:53:34
2017-09-26 09:48:45
Cannes Yachting Festival - 4 Steps To Get Into Yachting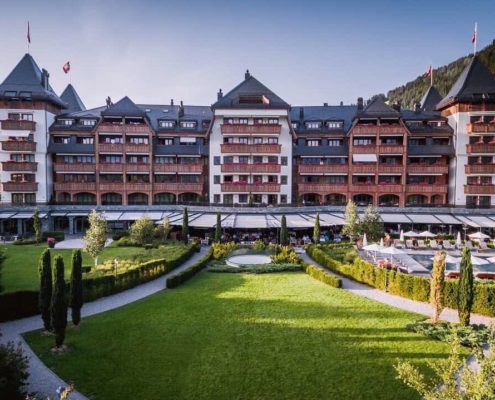 Best Hotels In Switzerland - Introduction After our articles 'Best Bars in Zurich' & 'Best Restaurants in Zurich', it's now time to present the best hotels in Switzerland. Once again, it's been tough to draw up a shortlist, especially for…
https://agentlemans.world/wp-content/uploads/2017/09/die-besten-schweizer-hotels.jpg
719
1280
Ralph Widmer
//agentlemans.world/wp-content/uploads/2017/01/agw-logo-605.png
Ralph Widmer
2017-09-05 10:03:37
2017-09-05 13:08:03
Best Hotels In Switzerland - Our Top 5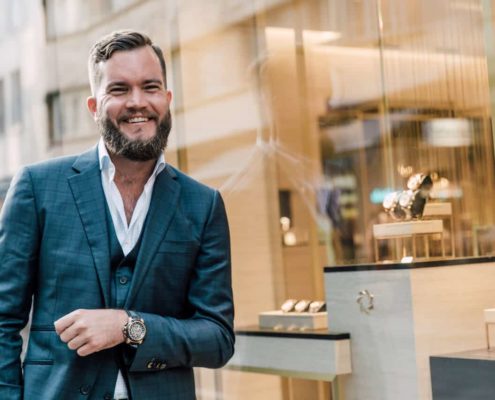 Carl F. Bucherer Boutique In Lucerne - Introduction Once you have discovered Lucerne, you will know it definitely belongs to the most beautiful cities all over the world. It's a picturesque town, nestled in the middle of mountains and a beautiful…
https://agentlemans.world/wp-content/uploads/2017/09/carl-f.-bucherer-boutique-lucerne.jpg
853
1280
Ralph Widmer
//agentlemans.world/wp-content/uploads/2017/01/agw-logo-605.png
Ralph Widmer
2017-09-04 13:42:01
2017-09-04 13:59:34
Opening Of The First Carl F. Bucherer Boutique In Lucerne