Interlaken, 27 June 2018. The sun is rising, I am standing on the balcony of the Victoria-Jungfrau Hotel, enjoying the wonderful view. In a few hours, I'm off to chase the Ferrari GTC4Lusso – which was presented at the Geneva Motor Show in 2016 – over 3 mountain passes.
Pictures & rights @ Lennen Descamps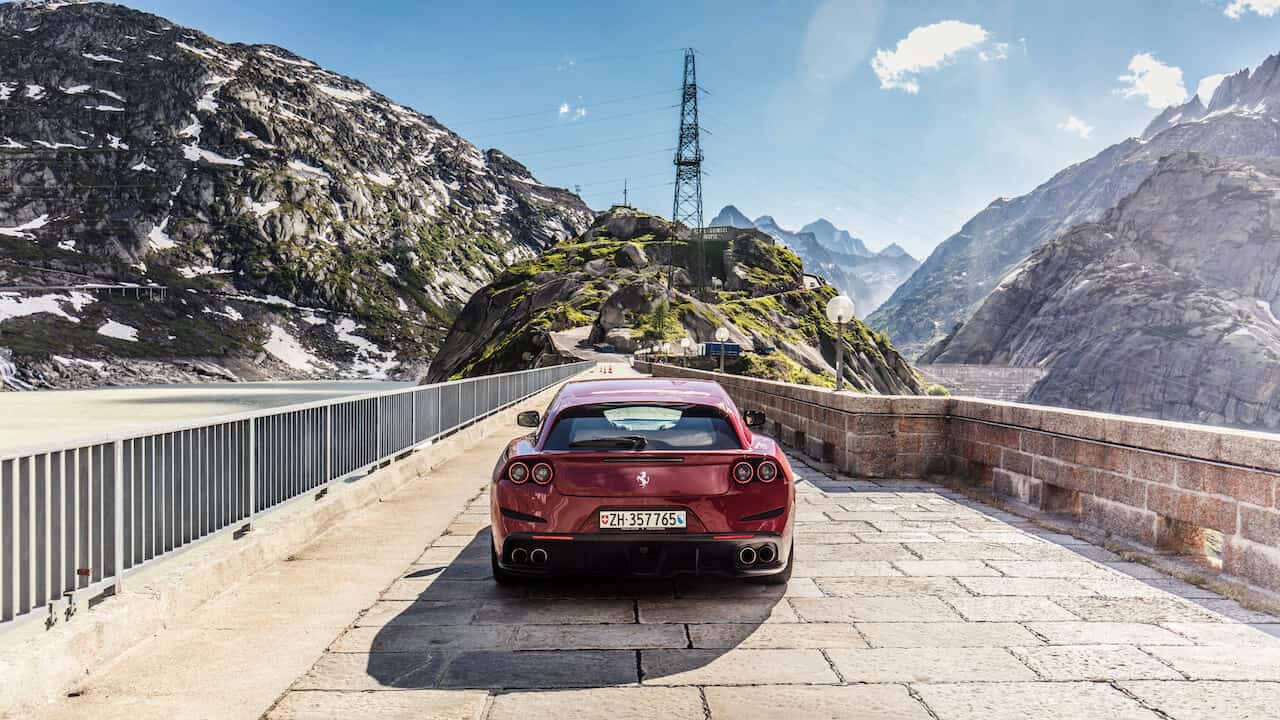 Introduced – The Ferrari GTC4Lusso
Before we go on, let's have a look at the terms and where in the series the GT4Lusso takes place.
GTC4Lusso Meaning
'GTC' stands for 'Gran Turismo Coupé', the 4 for the number of seats. The attractive Italian is a typical 'Shooting Brake', a coupé with a hatchback that looks more like a station wagon than a saloon.
If you take a closer look at the Ferrari GTC4Lusso, it becomes clear which target group is addressed here: an ideal vehicle for business people who cover longer distances – they appreciate attributes such as comfort, power, space while sitting in a really attracting Ferrari. In summer, it is a lot of fun, thanks to the ingenious 4×4 it is quite conceivable to spend a ski week-end with your partner in the mountains.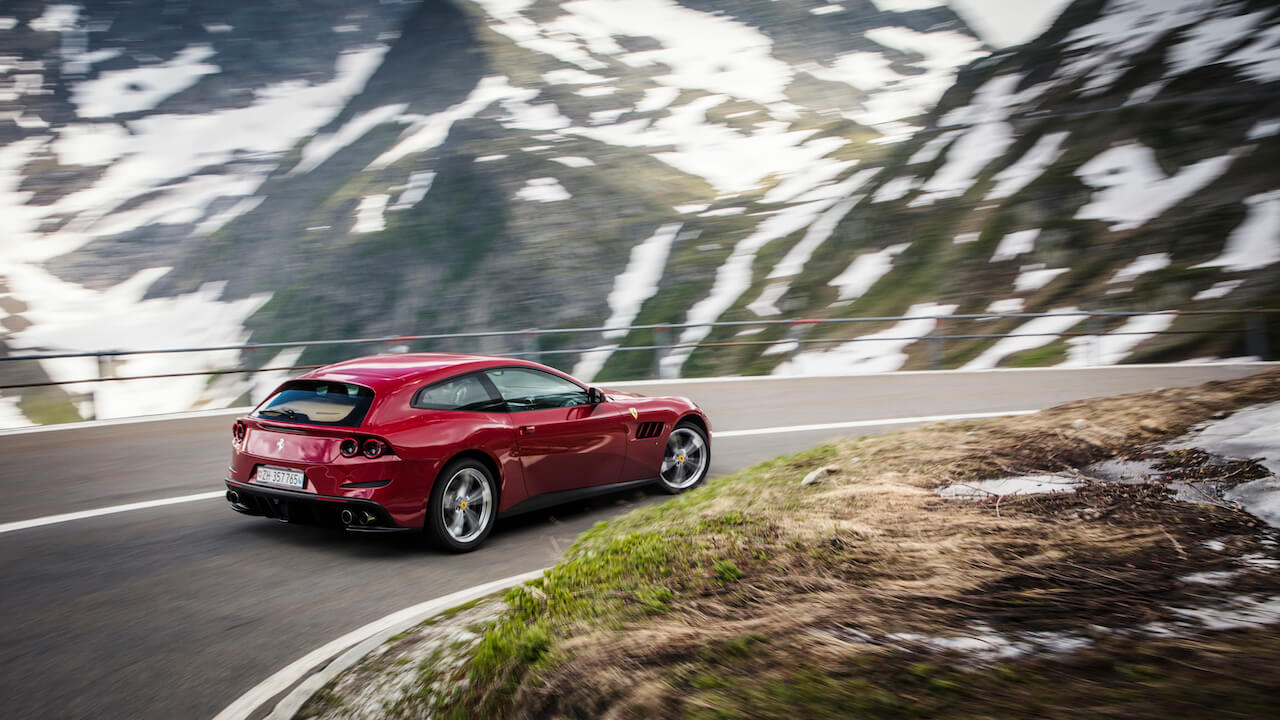 3 mountain passes ride with the Ferrari GTC4Lusso
The driving
Back to the story: we set out for the Susten Pass to give the 690 horses some exercise. The Ferrari GTC4Lusso is powered by a 6 litre V12 naturally aspirated engine, which generates 690 hp and 697 Nm of torque. It sprints from 0-100 km/h in 3.4 seconds and 0-200 km/h in 10.5 – an impressive mark.
The first thing you notice is that you can easily glide through the 30 km/h zone in 5th or even 6th gear. The sound is also convenient in comfort mode – a perfect match for the Grand Touring theme.
All in all, the Ferrari GTC4Lusso drives very smoothly and comfortably, uneven roads are hardly noticeable. But if you want to drive a bit more sporty, there are different modes available which provide a lot of driving fun and an unbelievable exhaust noise.
The improved all-wheel drive is more precise than before, especially the control of the torque on the front axle has been improved – 'Torque Vectoring' ensures that the torque is distributed faster and better to the front axle.
The result is an improvement in the individual response of the two front wheels when cornering, which leads to an increase in efficiency in torque output.
Ferrari uses a power transfer unit that uniquely combines four-wheel drive with 47% front and 53% rear weight distribution. In addition, the system weighs just 50% of what conventional all-wheel drive systems weigh.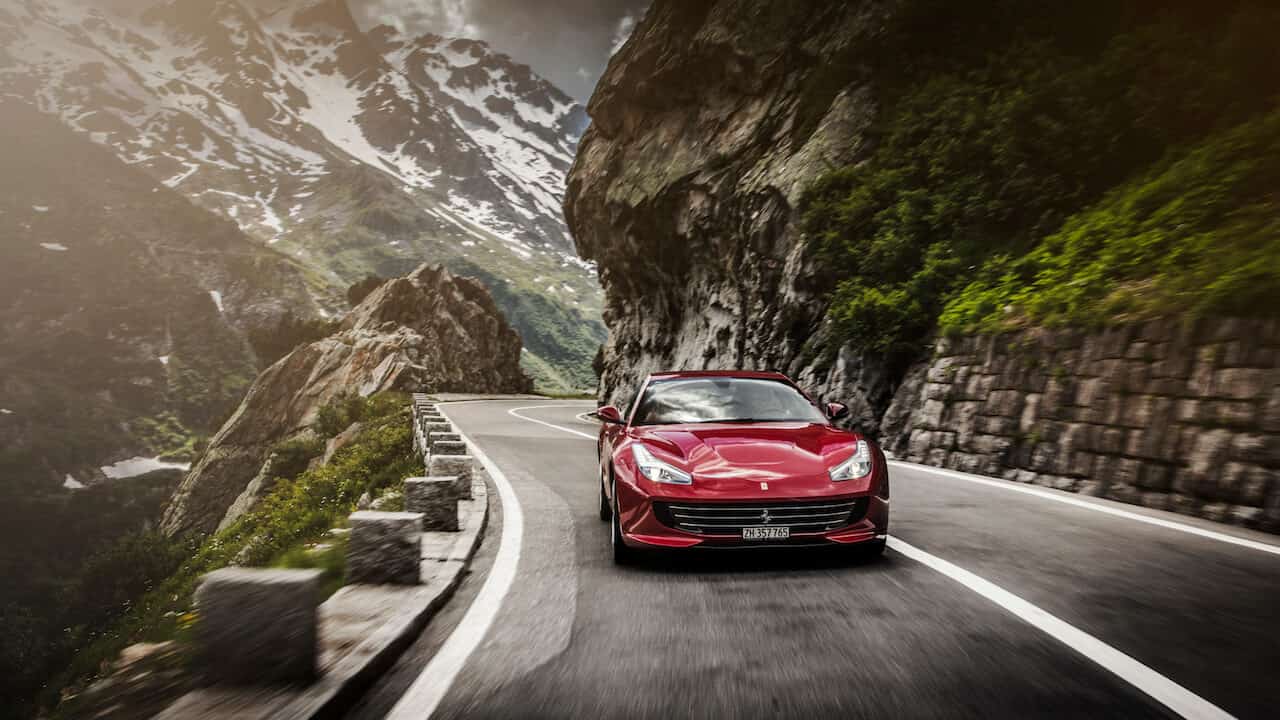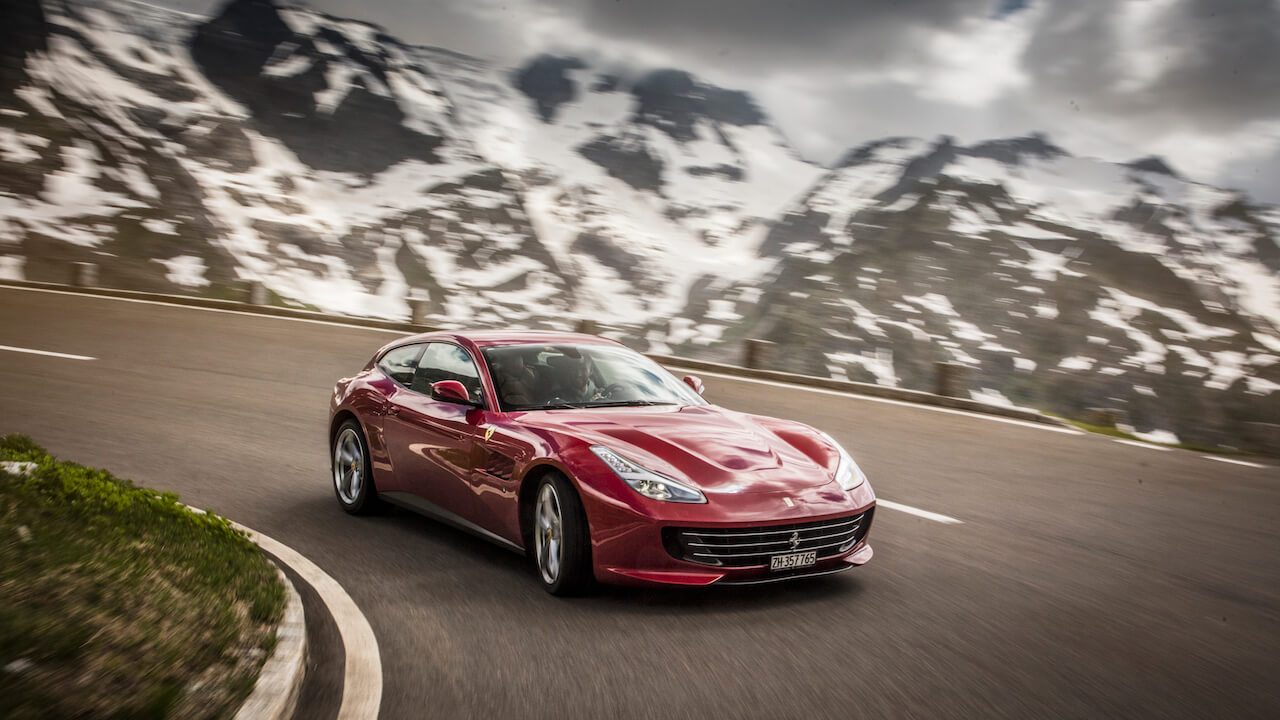 Sporty, elegant look
In terms of looks, this shooting brake looks relatively large – the front of the vehicle is dominated by a single, large radiator grille, while the rear with muscular shoulders and double lights give it a sporty design. Pretty impressive, that we are talking about a dry weight of 1790 kg – I somehow expected more.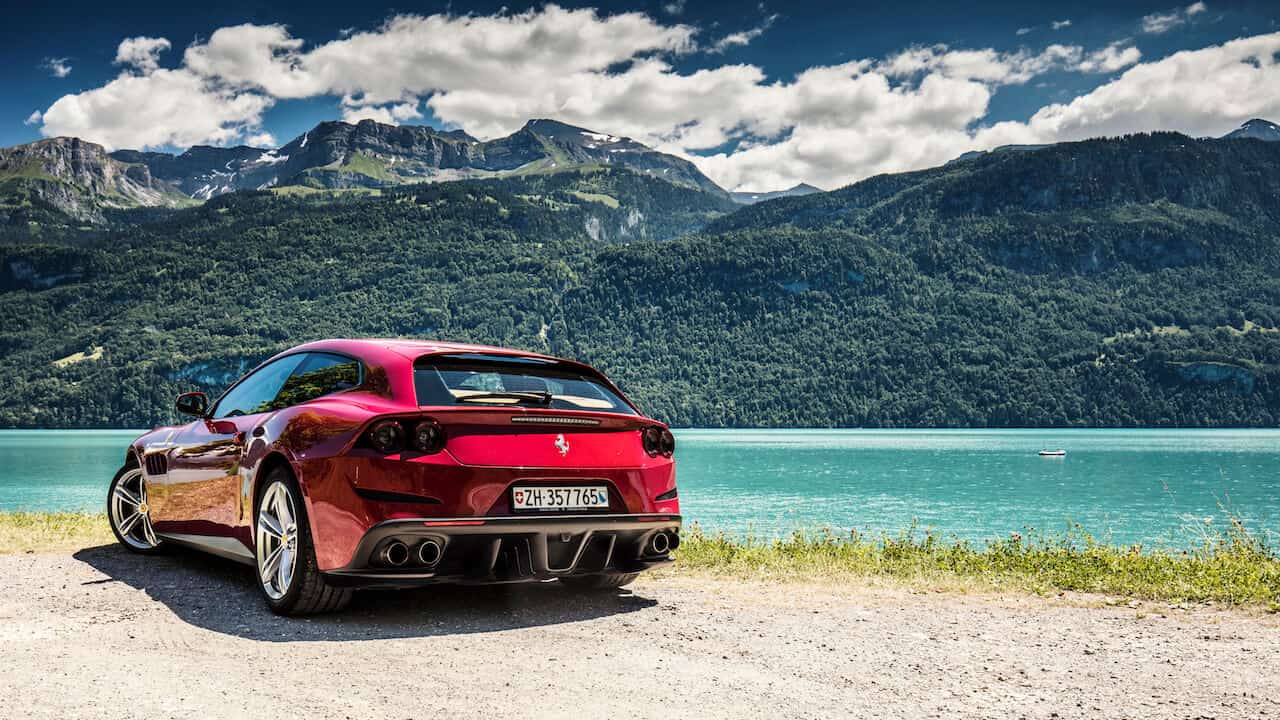 Its interior
There was no lack of comfort, I had no problems with my size (1.94m), you can also find a good seat in the back. Compared to its predecessors, there have been some improvements in the interior – I was able to connect my smartphone relatively quickly and without any problems. It should also be mentioned that some controls are still too complicated and some details unfortunately still look a bit common (look and quality of the buttons).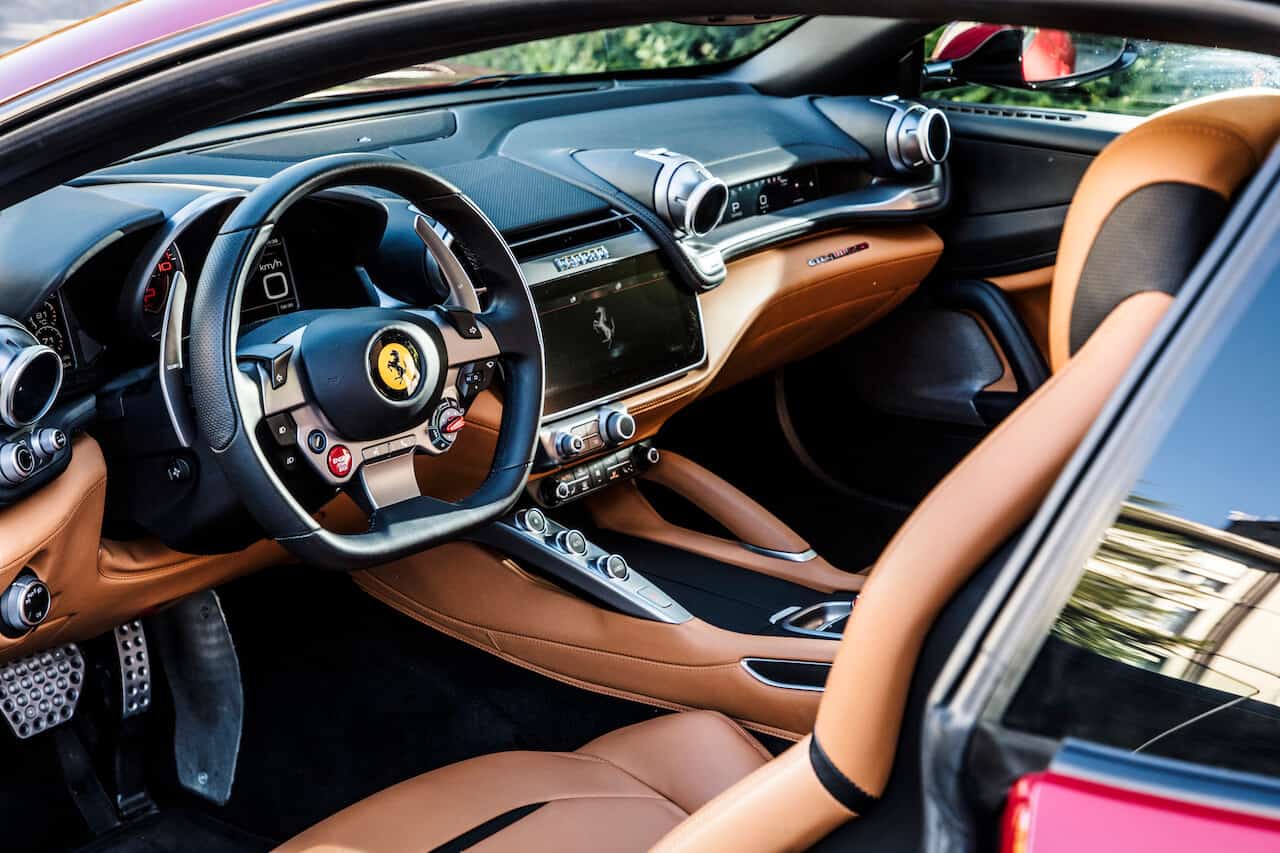 Our conclusion?
A fantastic and convincing shooting brake. Summarized in one sentence: It manages the gap between sportiness and Grand Touring with top marks.
Ferrari GTC4Lusso Specifications
Engine

Boot capacity
Dimensions
Recommended retail price Switzerland
6 litre V12 naturally aspirated

800/450 l
L – 4.922 mm W -1.980 mm H – 1.383 mm
CHF 309'209.00
https://agentlemans.world/wp-content/uploads/2018/07/ferrari-gtc4lusso.jpg
720
1280
Ralph Widmer
//agentlemans.world/wp-content/uploads/2017/01/agw-logo-605.png
Ralph Widmer
2018-07-12 10:32:27
2018-07-18 17:08:44
3 Mountain Passes with the Ferrari GTC4Lusso

In Europe, we have been seeing rapid growth if it comes to the number of sold SUVs. In 2017, around 820,000 SUVs* were sold in Germany, which is – for the first time – more than in the compact class . It is relatively obvious why: there is enough space for luggage and children, SUV's look chic and offer a lot of comfort.
Meanwhile, brands such as Lamborghini, Bentley and Rolls Royce also produce off-road vehicles and follow the high demand. Accordingly, there is endless choice and it is not at all easy to make a decision. So we thought to present the best cars 2018.
Best cars 2018 – the Range Rover Velar
We drove the Range Rover Velar for the second time 2 weeks in a row and had the opportunity to put the Land Rover SUV through its paces.
Our goal: a sailing trip in Slovenia. We started from Zurich to Milan on the incredibly beautiful roads of Slovenia towards Portoroz. Yet again we are thrilled what a brilliant car it is, but let's talk about it a bit more detailed. 
Pictures & Rights @destination-sailing.com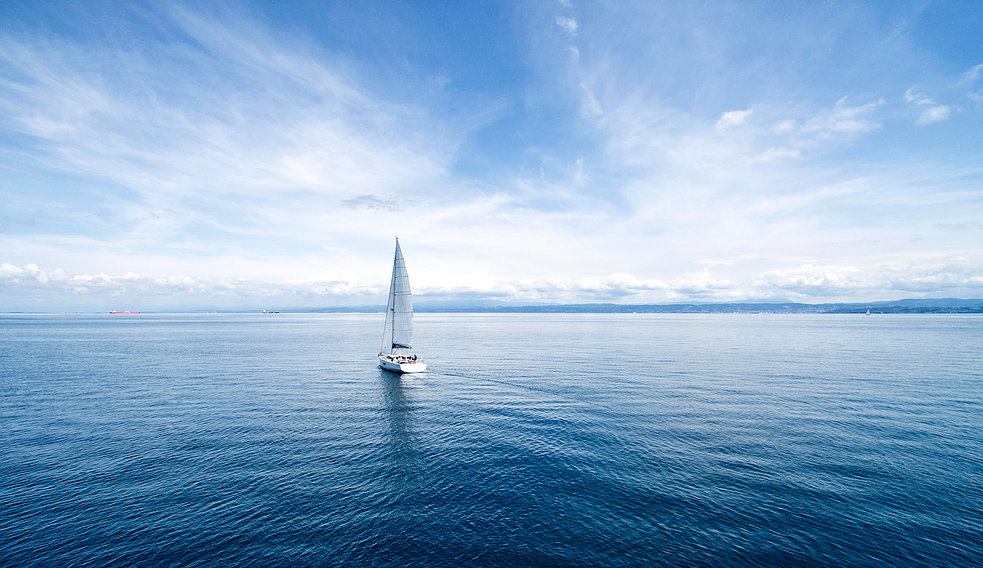 The Range Rover Velar D300
Its design
In terms of size, the Range Rover Velar takes the place in the model range between the Range Rover Evoque and the Range Rover Sport.
From every perspective, the new Range Rover Velar is a real eye-catcher and therefore suits perfectly into our best cars 2018 choice: with perfect visual balance, optimised proportions and a dynamic rear. Wheels up to 22 inches give it a spectacular silhouette and captivating visual presence of the new Velar.
"Thanks to its elegant and pure design, the new Velar presents itself with an outstanding character in its class. Its perfectly balanced proportions and its powerful, taut surfaces find their perfection in its unmistakable silhouette".  – Gerry McGovern, Land Rover Chief Design Officer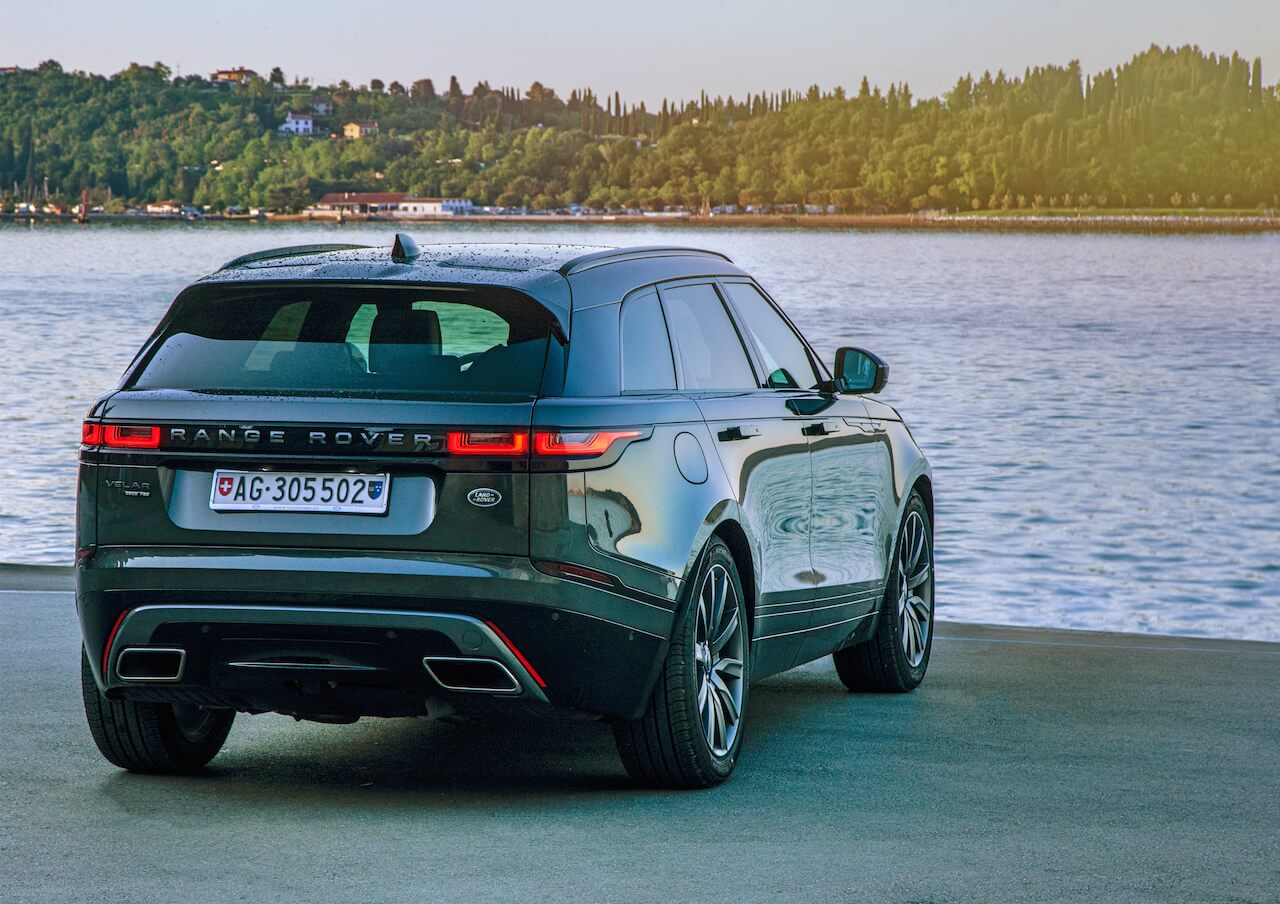 The Interior
The interior is characterised by high-quality materials, the seats are pleasantly white and look very classy. Furthermore, the two high-resolution 10.2-inch HD touchscreens are striking, the buttons have been reduced to a minimum, which gives it a futuristic touch. 
There is also the option of choosing between fixed panorama roofs or equally large sliding roofs, which allows a lot of light to enter the Velar interior.
With a volume of 673 litres, it has plenty of space in the boot – ideal for a longer journey with lots of luggage.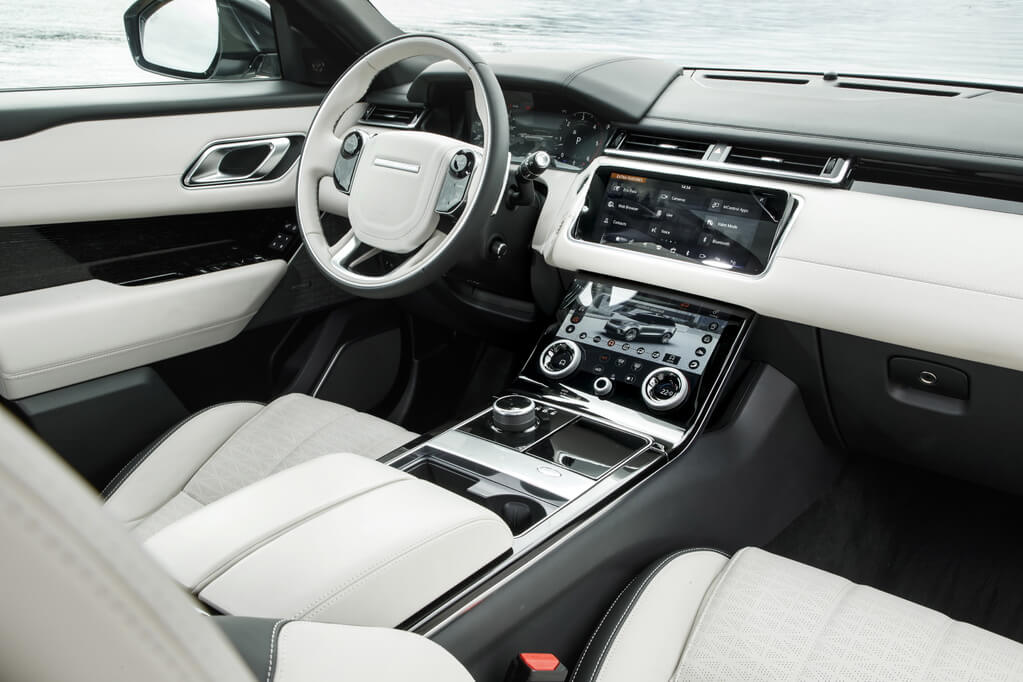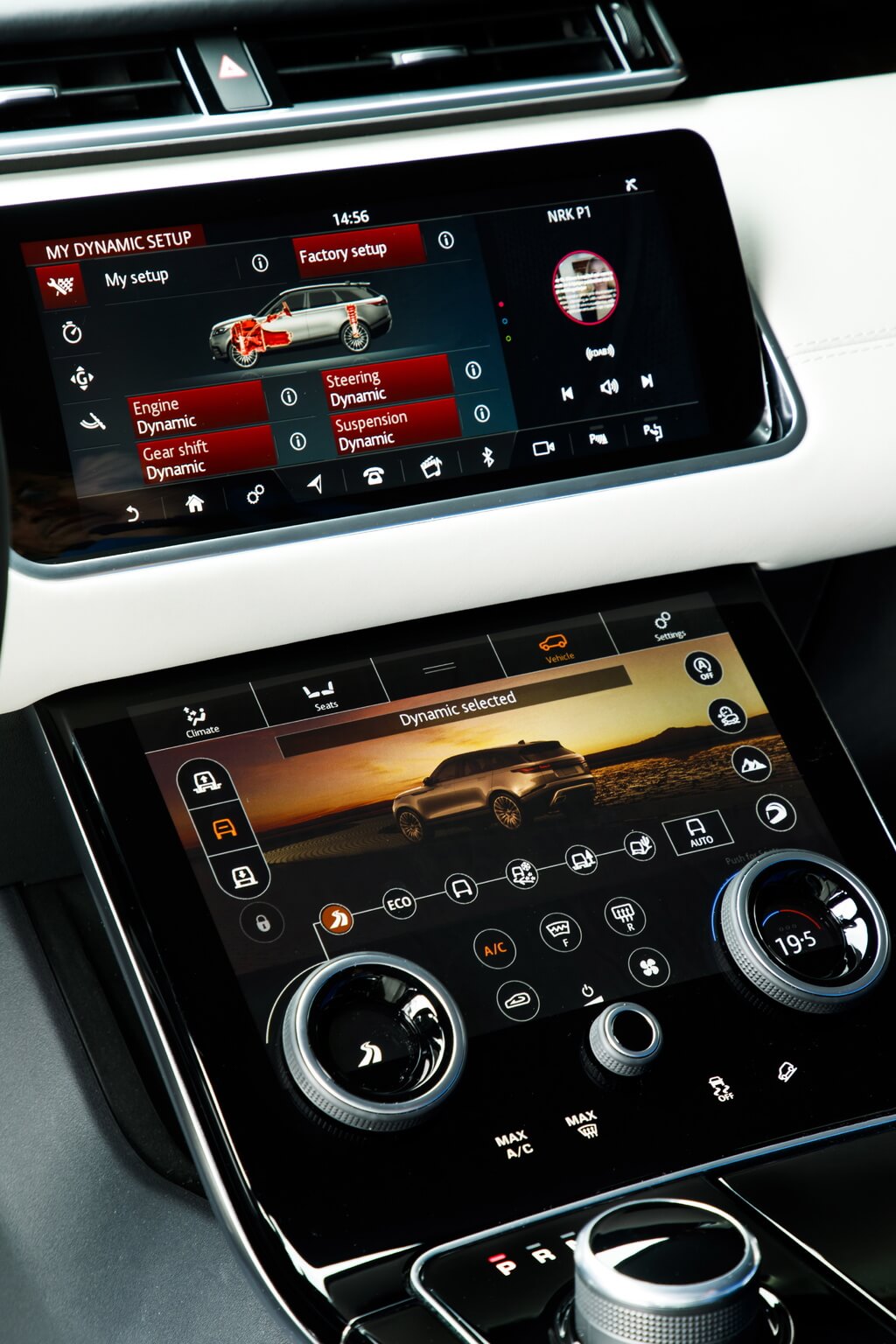 Performance, dynamics & driving
We drove the 3.0 litre V6, which produces 300 hp and 700 Nm of torque. Impressive figures, considering that the Velar is supported by 2 turbochargers.
An intelligent and efficient torque on-demand system automatically and immediately adjusts the torque distribution to the conditions. The torque and power are thus distributed perfectly to the wheels. Whether country roads, motorways, snow, mud or sand – this SUV masters absolutely every situation.
Particularly worth mentioning are the ingenious full-LED headlights that illuminate the entire road at night and adapt adaptively.
Conclusion: The new SUV from Land Rover is without doubt an absolute masterpiece in its class. 
Range Rover Velar Specifications
Price

Seats
Consumption
0 – 100 Km/h
Gearbox
Power
Weight
From CHF 74'700.-

5
From 6.6 litres
6.6 Seconds
Automatic
300 bhp / 700 Nm torque
2029 Kg
https://agentlemans.world/wp-content/uploads/2018/07/range-rover-velar-diesel.jpg
904
1280
Ralph Widmer
//agentlemans.world/wp-content/uploads/2017/01/agw-logo-605.png
Ralph Widmer
2018-07-03 10:48:44
2018-07-18 17:08:44
Best Cars 2018 - The Range Rover Velar

During our travels and adventures, we had the idea to show our favorite sailing wear. We have teamed up with the Swedish fashion company GANT to show you some great outfits for sailing.
Smart casual definitely has an influence if it comes to sailing wear. tMaritime fashion is not only for the sailing yacht, you also might want to anchor and have a casual meal or meet friends for a coffee.
Pictures & rights by destination-sailing.com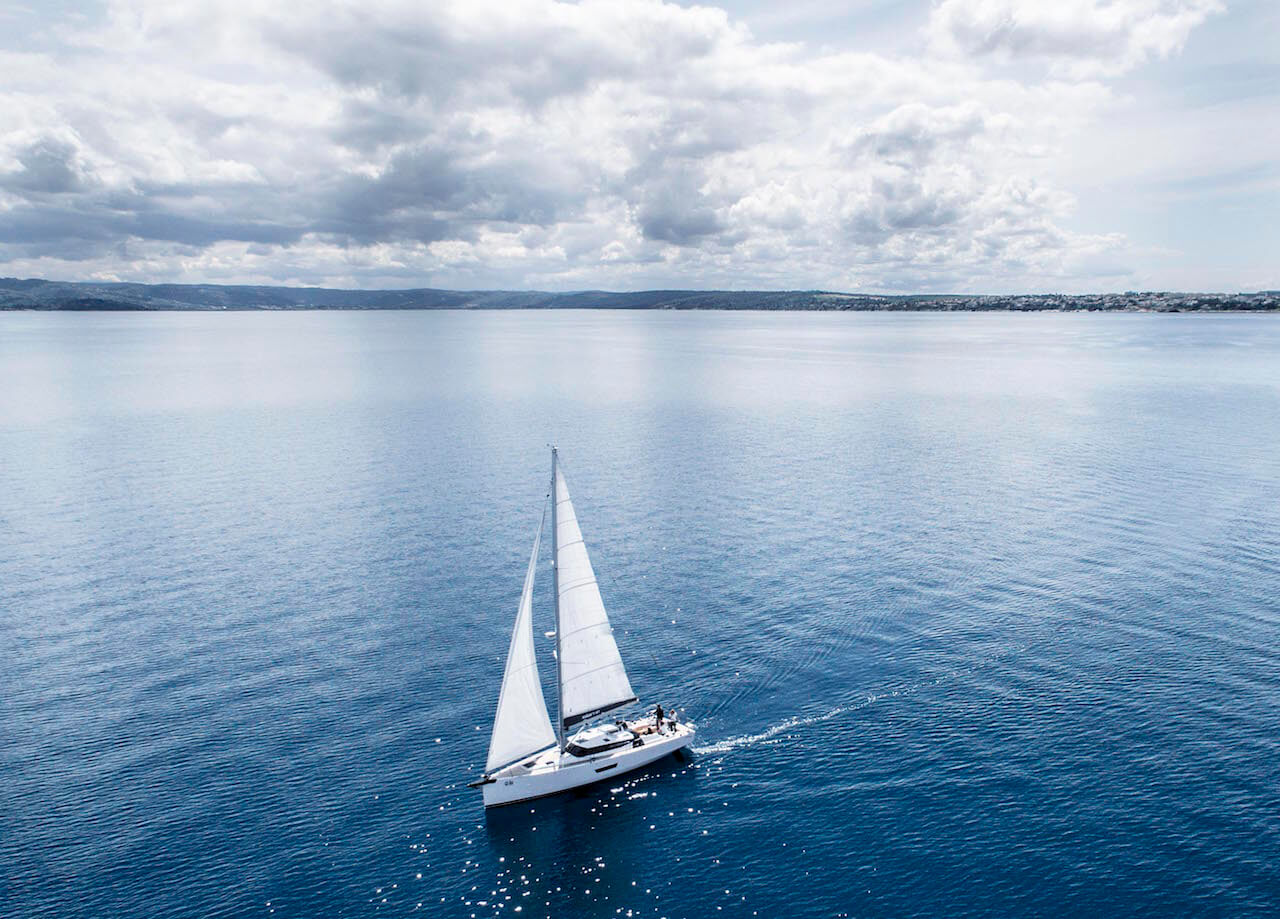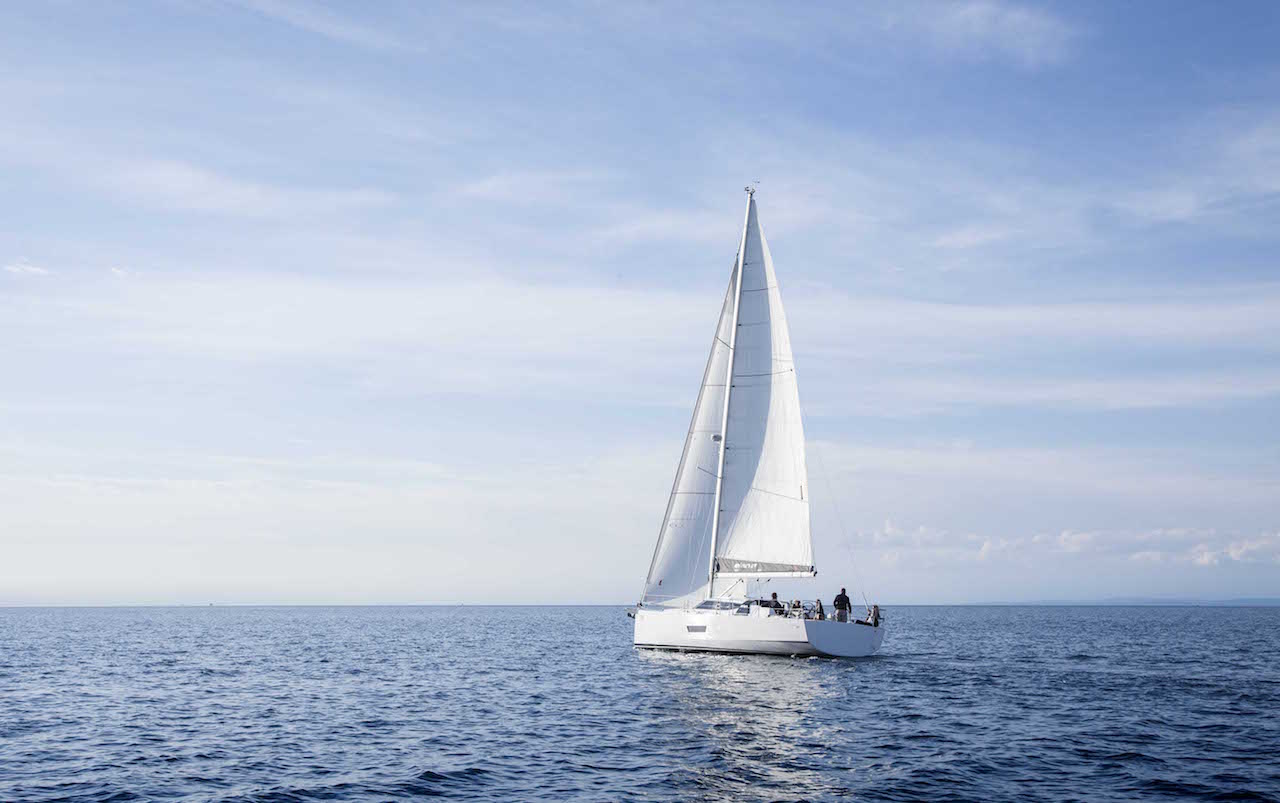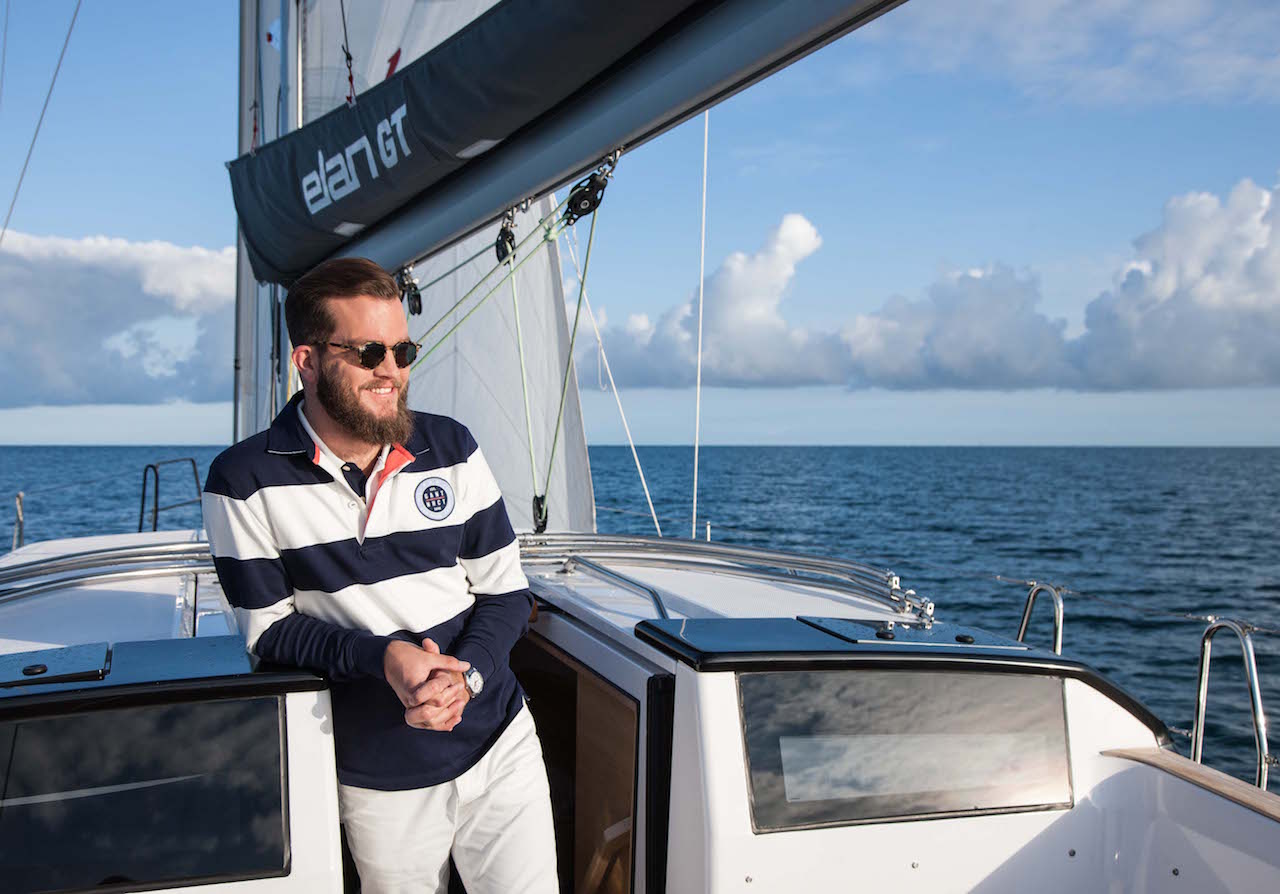 Sailing wear for gentlemen – our favourites
In our search for the ideal maritime looks, we noticed that they have a lot in common:
Colours such as white, blue, lilac, pink or beige appear again and again.

Often it's casual, loose looks that are comfortable and comfortable to wear

On the high seas it can be quite chilly, a good sailing jacket is recommended
Sailing Clothing – The fashionable
This outfit looks very stylish and therefore also fits perfectly for the time after anchoring. Blue and beige work excellently together. The TechPrep shirt is made of plastic garbage, which floats in the oceans.
Look
GANT (available in boutiques and online stores)
Bag
Louis Vuitton
Sunnies
The Bespoke Dudes Eyewear
Watch
OMEGA Seamaster Diver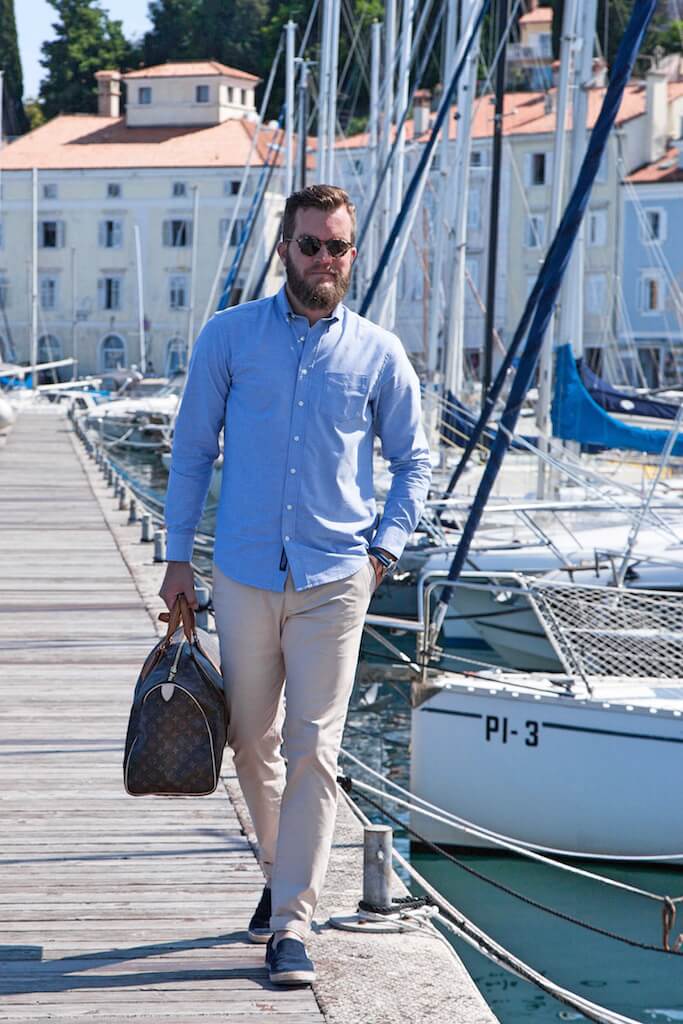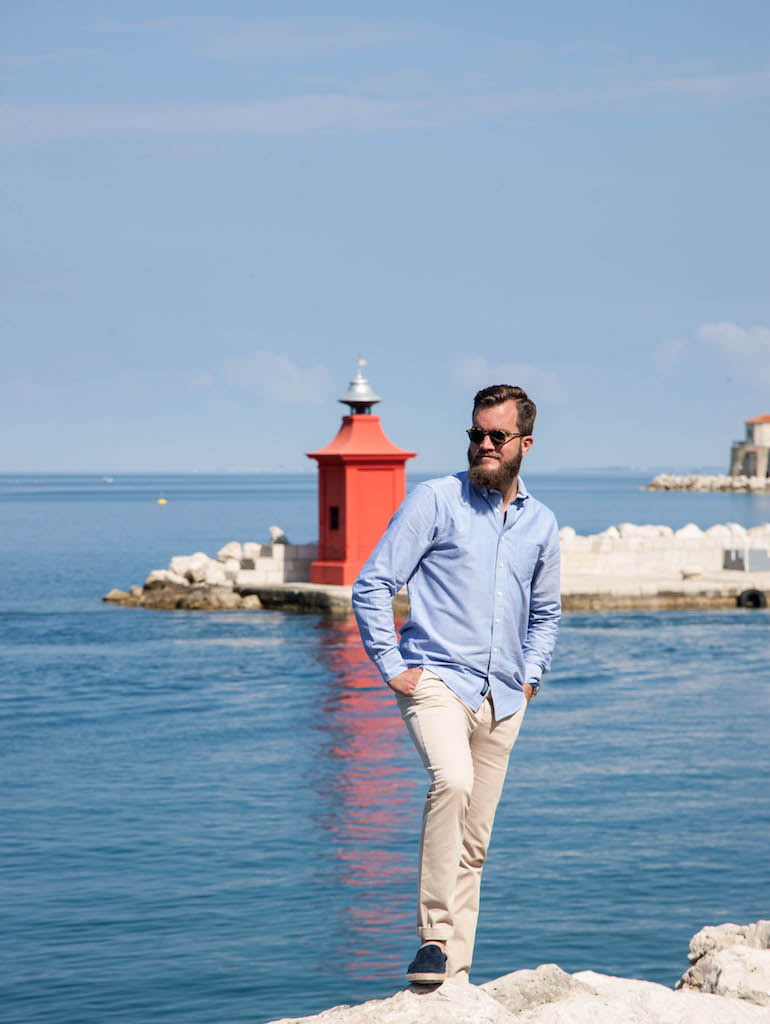 Maritime clothing – The casual one
A polo shirt is almost always a good alternative to a shirt, especially when it gets really hot. Here we find the colours purple and white which look very soft and fresh.
Look & shoes
GANT (available in boutiques or online shop)
Bag
Louis Vuitton
Sunnies
The Bespoke Dudes Eyewear
Watch
OMEGA Seamaster Diver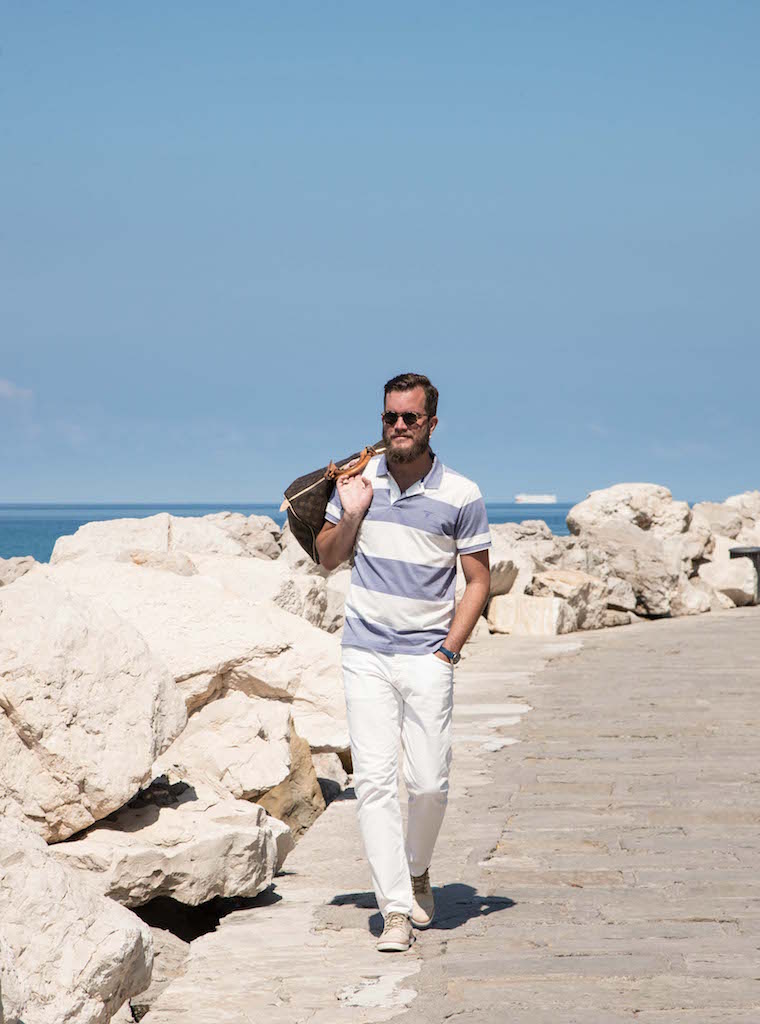 Maritime Style – The adventurer
It can get pretty chilly on the water. That's why this sweater from GANT fits perfectly to our adventurous look.
Look & shoes
GANT (available in boutiques or online shop)
Bag
Louis Vuitton
Sunnies
The Bespoke Dudes Eyewear
Watch
OMEGA Seamaster Diver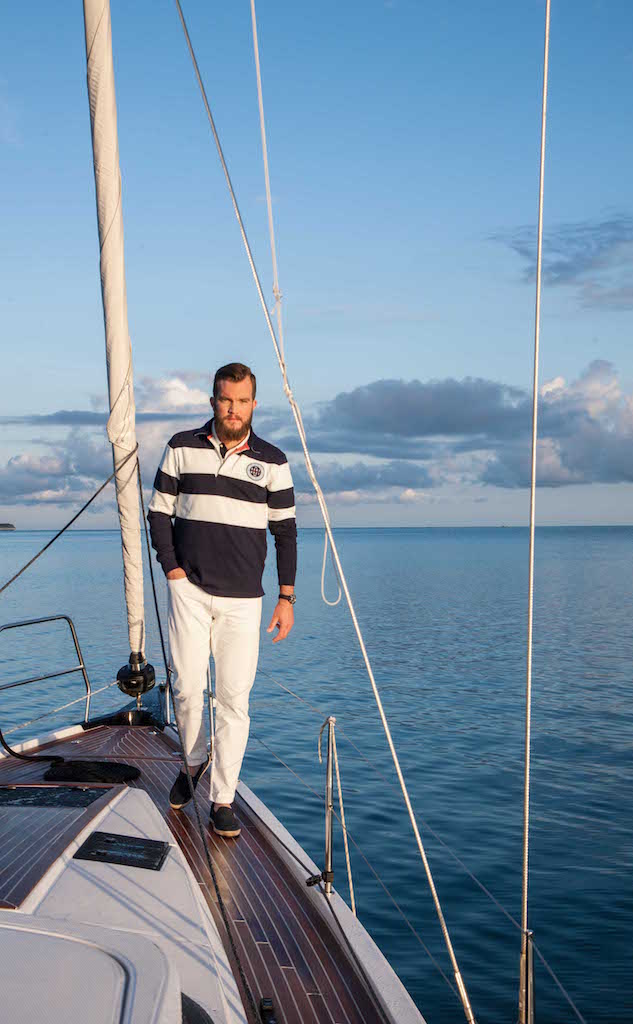 Maritime Watches by OMEGA
An outfit is somehow not complete without an elegant mechanical watch. Inspired by the spirit of sailing, OMEGA presents this incredibly beautiful version of the OMEGA Seamaster Aqua Terra 150M.
https://agentlemans.world/wp-content/uploads/2018/06/yachting.jpg
894
1280
Ralph Widmer
//agentlemans.world/wp-content/uploads/2017/01/agw-logo-605.png
Ralph Widmer
2018-06-19 10:29:00
2018-07-03 11:13:15
Sailing wear for gentlemen - our favourites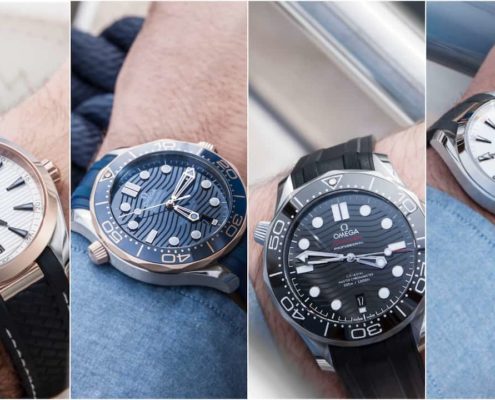 What could be nicer than setting sail and float over the ocean, preferably to the other side of the world? Sailing is the endless freedom to discover new places, to hear the sound of the sea and to let the wind blow you away. Once on the…
https://agentlemans.world/wp-content/uploads/2018/06/yachting-uhren-1.jpg
720
1280
Ralph Widmer
//agentlemans.world/wp-content/uploads/2017/01/agw-logo-605.png
Ralph Widmer
2018-06-17 08:36:25
2018-06-17 08:41:45
Die 4 most beautiful yachting watches by OMEGA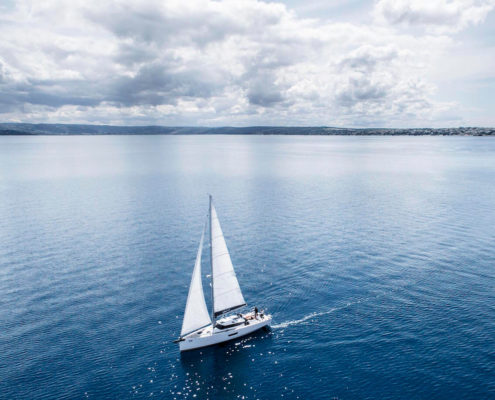 After we returned from Cannes with a lot of beautiful memories, one thing was for sure: we love to go yachting. A few months passed, and now we're on the road with the Range Rover Velar towards Portoroz, a small port town in Slovenia. After…
https://agentlemans.world/wp-content/uploads/2018/06/Performance-Yacht.jpg
919
1280
Ralph Widmer
//agentlemans.world/wp-content/uploads/2017/01/agw-logo-605.png
Ralph Widmer
2018-06-13 10:28:16
2018-06-13 10:28:16
Our sailing trip to Slovenia with Elan Yachts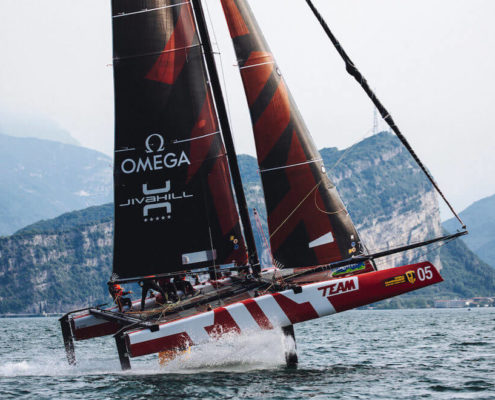 Our Journey - Freedom on the Water You know that feeling of freedom when the light morning breeze touches your face and you feel soft sunrays on your skin? All you can hear is small waves splashing and birds singing as you get out on the water…
https://agentlemans.world/wp-content/uploads/2018/06/team-tilt.jpg
660
1000
Ralph Widmer
//agentlemans.world/wp-content/uploads/2017/01/agw-logo-605.png
Ralph Widmer
2018-06-05 10:59:59
2018-07-18 17:08:44
OMEGA and Team Tilt - The GC32 World Champions