Gourmet

With the Glenfiddich Grand Cru, the traditional Scottish company is breaking new ground. This 23-year-old single malt Scotch whisky spent a second maturation phase in French cuvée barrels, which gives it an additional freshness and balance.
Glenfiddich Grand Cru: Whisky meets champagne barrel
After 23 years of ageing in American and European oak barrels, the second ageing in French cuvée barrels gives the Glenfiddich Grrand Cru additional complexity and refinement. The combination of these two worlds has created a whisky that is – thanks to its freshness – accessible to a wider public.
Why not break conventions and toast with this whisky in a Coupe glass to celebrate a success or combine it with a delicious meal? Combined with steak or tartar it tastes especially good as we think.
Tasting of the new Glenfiddich Grand Cru
Looking at the glass, you will face a harmonious dark gold, whilst the taste the freshness – thanks to the French barrel – is clearly recognizable. Tasting reveals aromas such as apple blossoms, lemons, sweet brioche, pear sorbet or white grapes, while the finish is long-lasting and sweet. We can't wait to pair the Glenfiddich Grand Cru with a cigar!
"This new whisky illustrates Glenfiddich's passion to push the boundaries of Scotch whisky and look behind the facades of the classic whisky world. Our goal was to create a fresh, new whisky for a wider audience. For this we combined the elegance of fine sparkling wines with the substance and dexterity of single malt whisky. The result is the Glenfiddich Grand Cru – a whisky with the marks of quality and innovation – in the spirit of our founder, breaking with conventions and breaking new ground." – Brand Ambassador Struan Grant Ralph

Exclusive launch at the Swiss Deluxe Hotels
In Switzerland, Glenfiddich is launching the Grand Cru exclusively at the Swiss Deluxe Hotels. During the winter months of 2019/20, the Grand Cru is reserved for Swiss Deluxe Hotels in the gastronomy sector.
The Association of Swiss Deluxe Hotels (SDH) was founded in 1934 and comprises 40 of the most renowned 5-star hotels in Switzerland.
About William Grant & Sons / Glenfiddich

William Grant & Sons is an independent, family-run company with a long tradition, headquartered in the United Kingdom and was founded by William Grant in 1887. Today the company is run by the fifth generation of the family. The portfolio includes some of the world's leading Scotch whisky brands, including Glenfiddich®, The Balvenie® and Grant's®. Other brands include Hendrick's® Gin, Sailor Jerry®, Milagro® Tequila and Tullamore D.E.W. Irish Whiskey.
/
0 Comments
/
by Ralph Widmer
https://agentlemans.world/wp-content/uploads/2019/10/glenfiddich-grand-cru.jpg
1003
1280
Ralph Widmer
//media.agentlemans.world/2017/01/agw-logo-605.png
Ralph Widmer
2019-10-24 09:50:36
2019-10-24 10:48:05
Glenfiddich Grand Cru: Whisky meets champagne barrel
Golf, Sports, Travel

In the south of Bavaria you will find the beautiful region Allgäu, with its endless forests, an impressive view to the Alps and the cosy atmosphere, the region is one of the most important and largest holiday destinations in Germany. Time for a few days of wellness in the Allgäu? If you are looking for peace, relaxation and some exercise, this is the perfect place.
Wellness in Allgäu – a week-end at Hotel Sonnenalp
Blooming meadows, imposing mountains, crystal-clear lakes and forests in all colours, in the middle of this picturesque landscape you will find Sonnenalp, one of the leading 5-star superior wellness hotels in Germany – only 2h 30min drive from Zurich or 2h from Munich.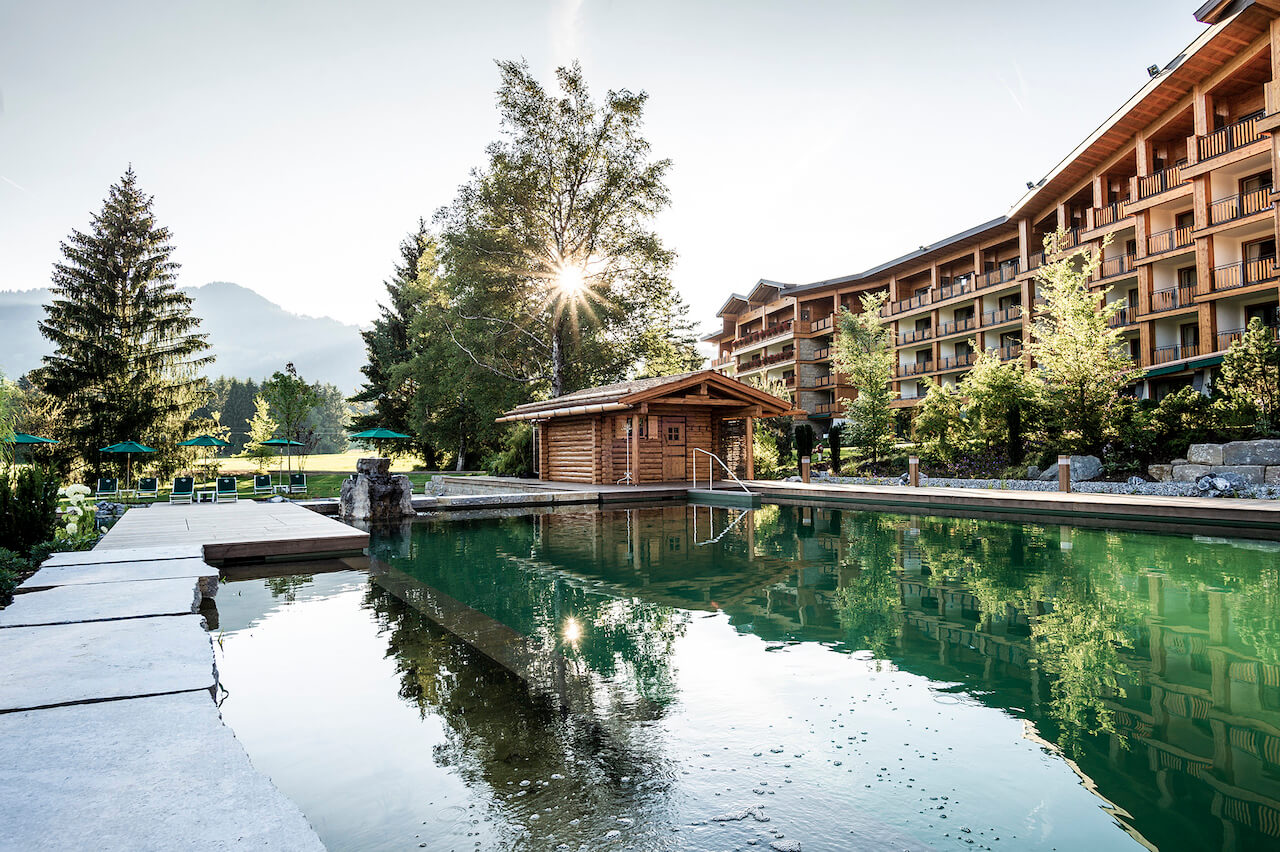 Heart and tradition
The first thing you feel when you arrive here, is the warmth and dedication of the staff and the family, who have been running this hotel for 100 years for the 4th generation. The care, attention to detail and preservation of tradition and practices, as well as the focus on sustainability and regional products is simply impressive.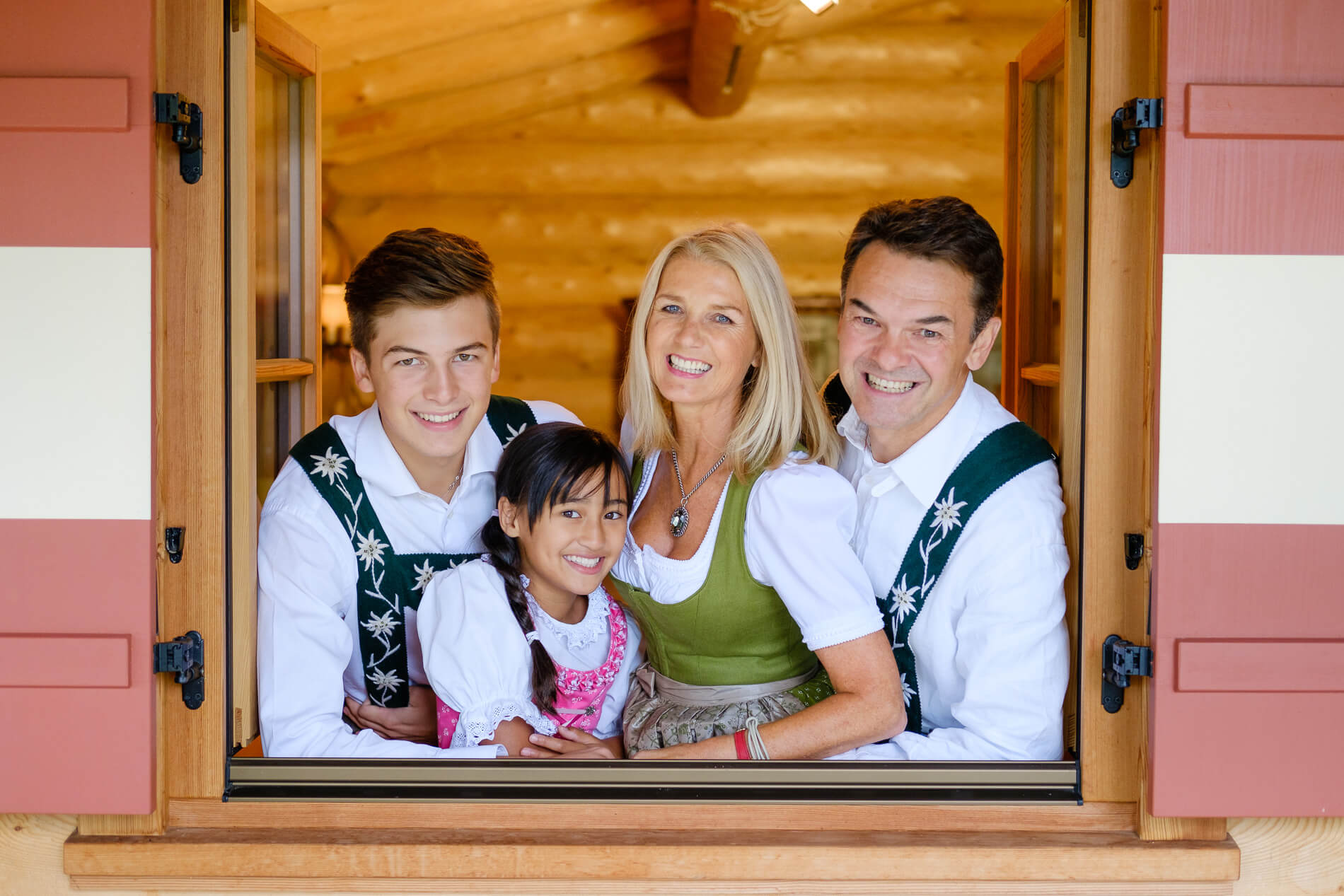 20,000 square meters of wellness
This incredible wellness facility has a quiet, newly created mountain lake, spacious rest areas, various saunas, a pool area and plenty of space for children. So everyone – young and old – will find their place here. If you're looking to spend a few days in the Allgäu, you'll find it here. There are plenty of spacious rooms, comfortable lounges, lots of materials like stone and warm woods in this wonderful area.
A team of 50 people also takes care of the well-being of the guests, offering an infinite selection of massages, therapies and treatments. A few examples that are certainly not commonplace: Shiatsu, Thai massages, Ayurveda or an in-house osteopath is available.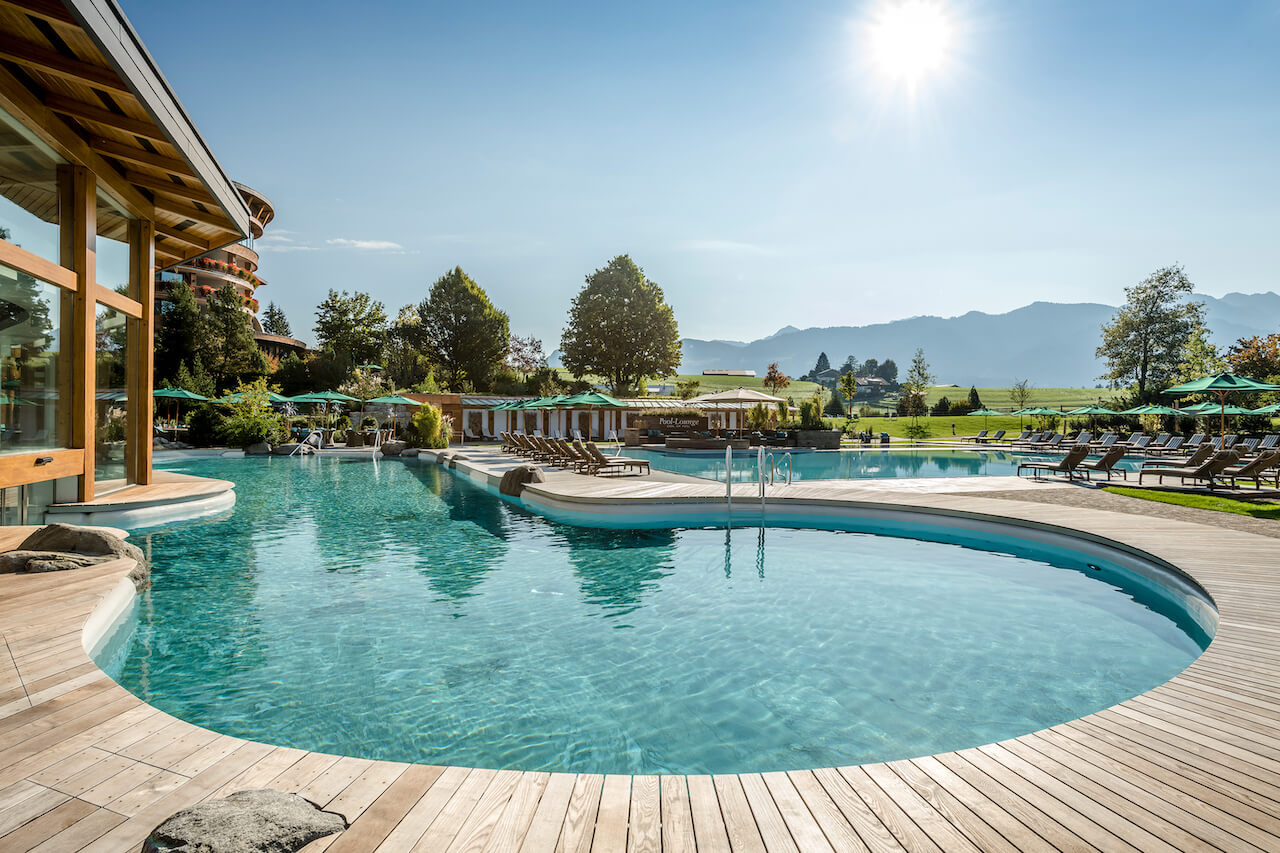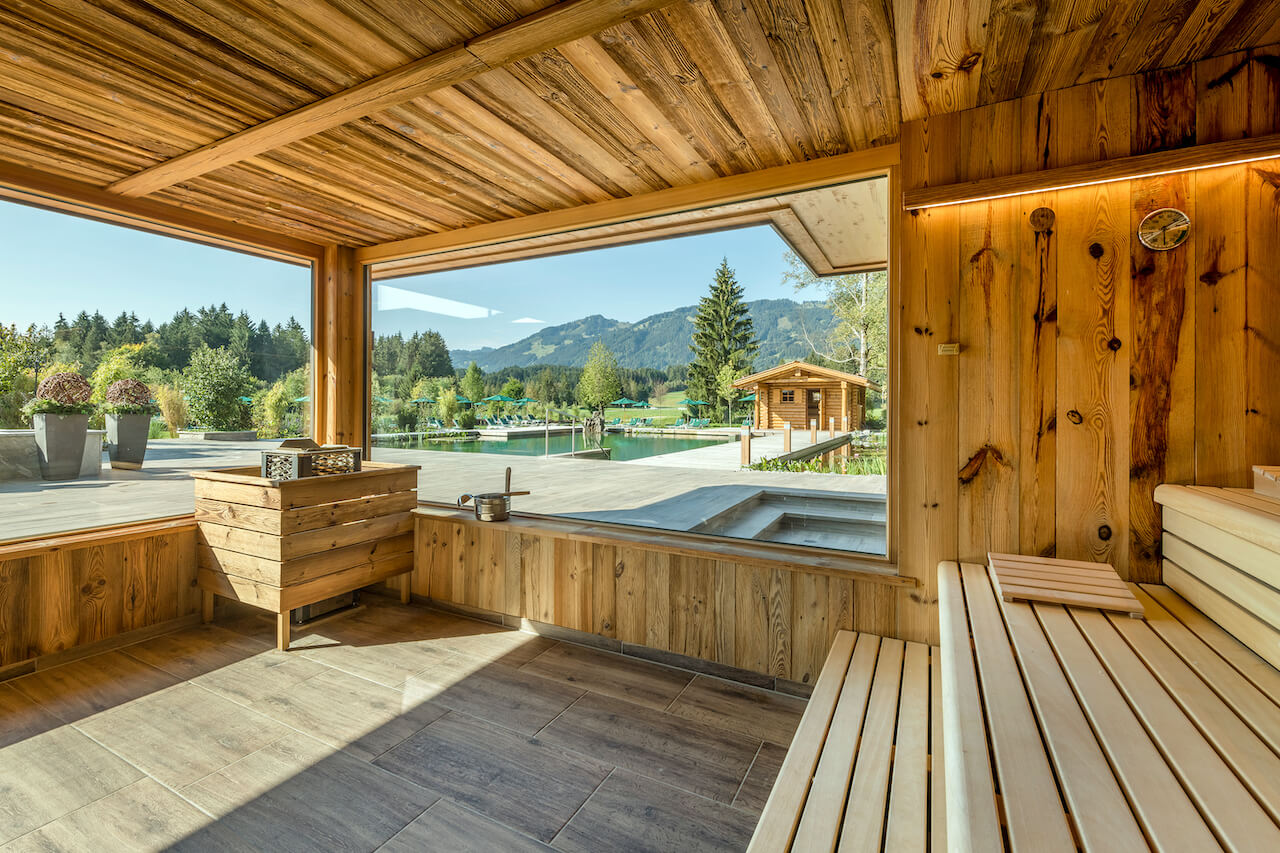 Country house charm in the rooms
The rooms are also cosy and comfortably furnished. The natural materials origin from the Alpine region and are processed by local, often in-house craftsmen. From the balcony you can enjoy a wonderful view of the surrounding area.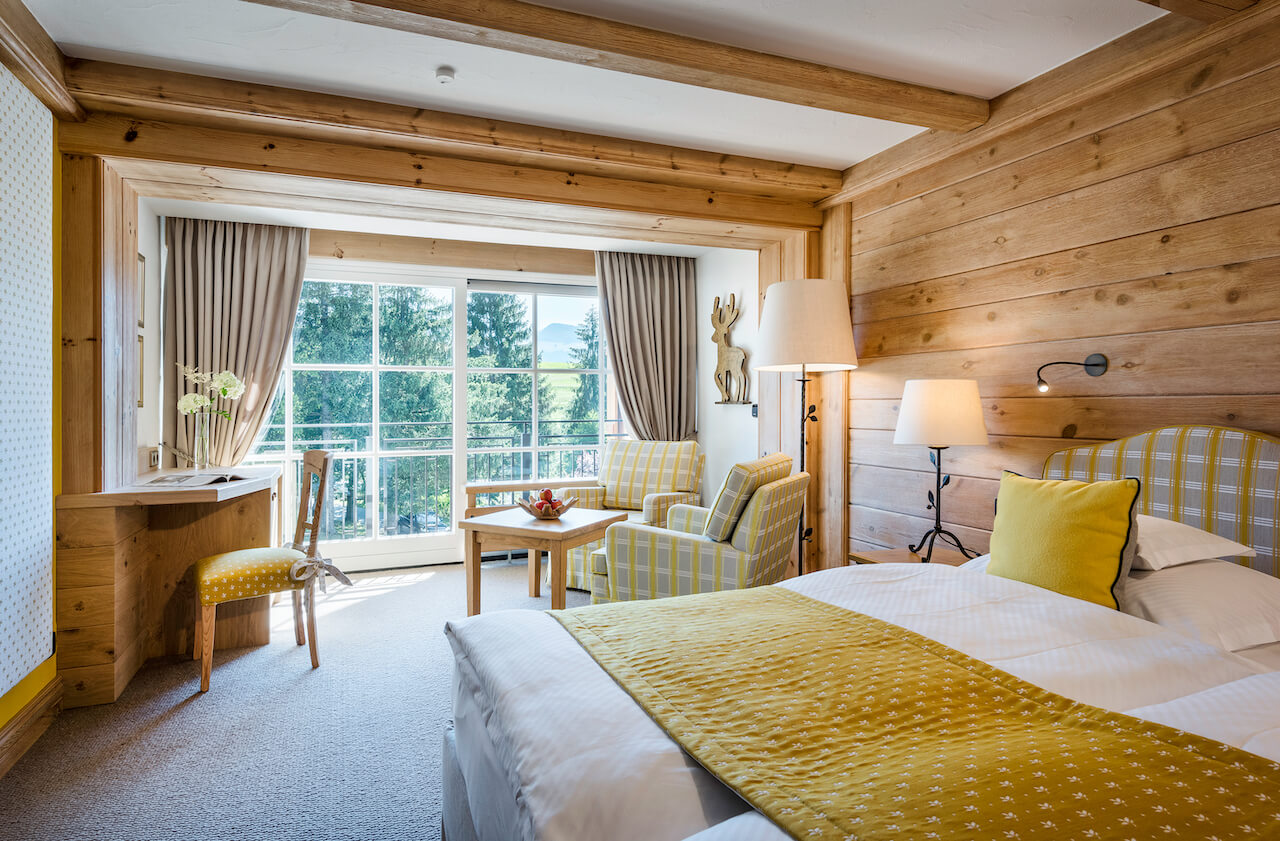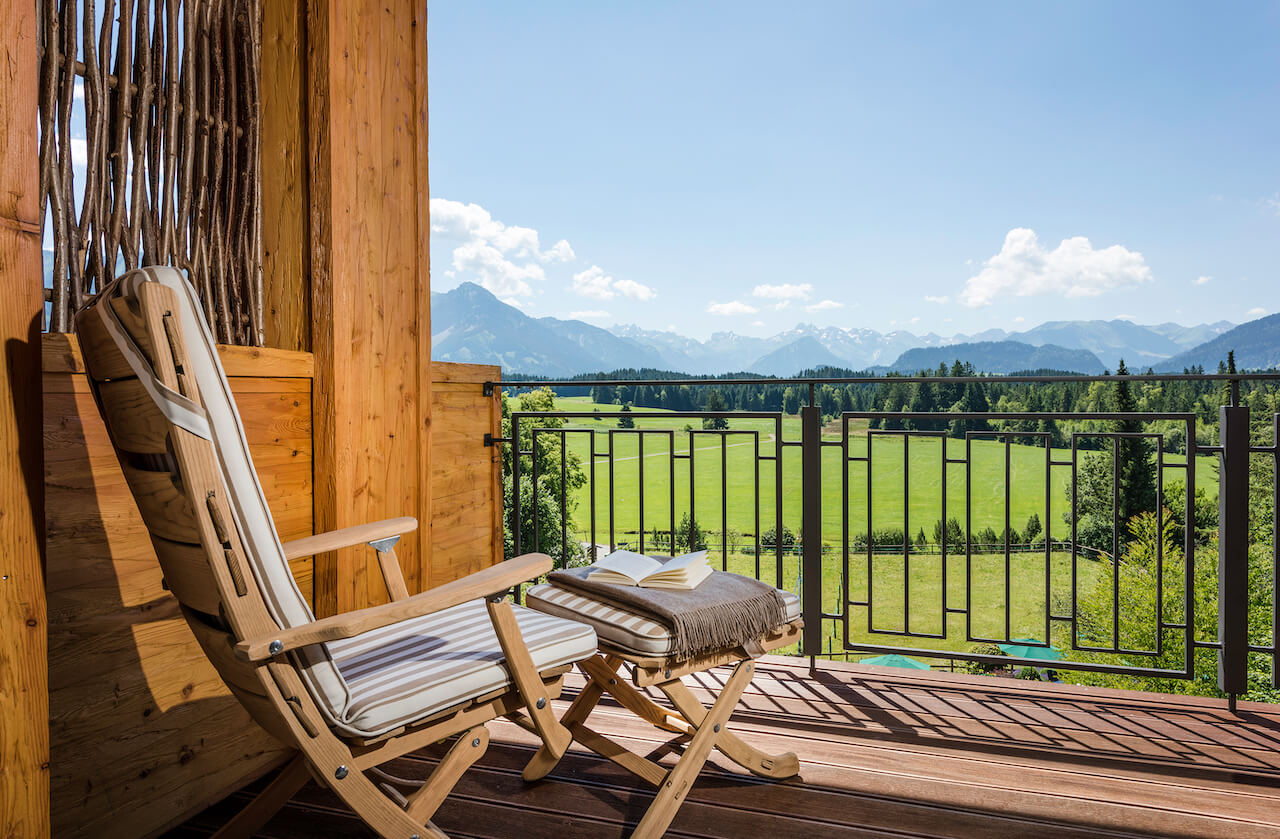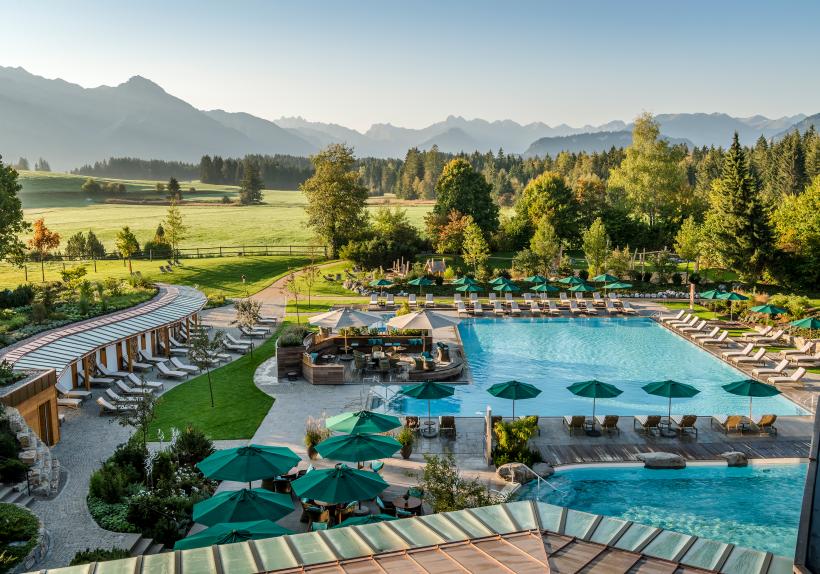 Delicious regional cuisine
If you are hungry, you have a large choice of rooms with delicious food and different concepts. Sonnenalp focuses on regional and sustainable food: from herbs, meat, honey or cheese to fruit or vegetables.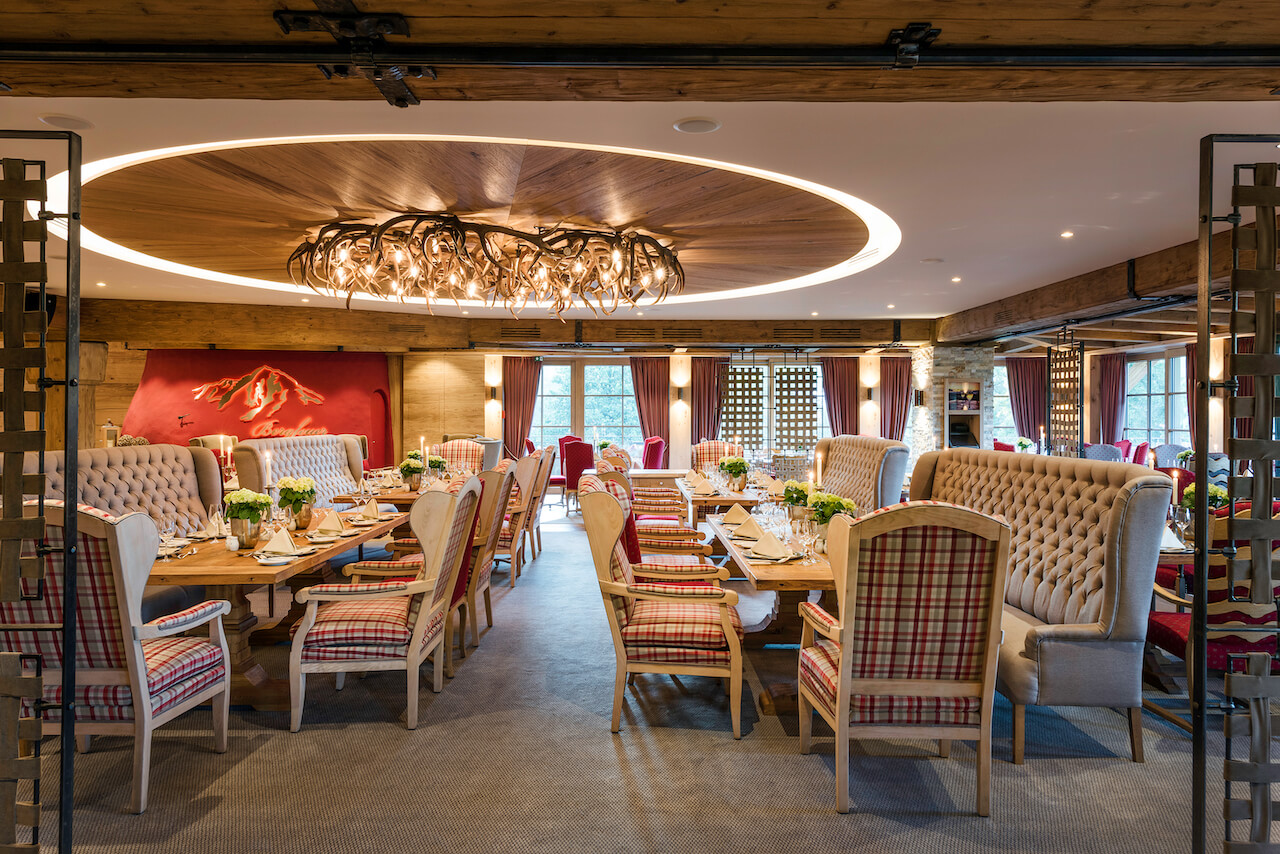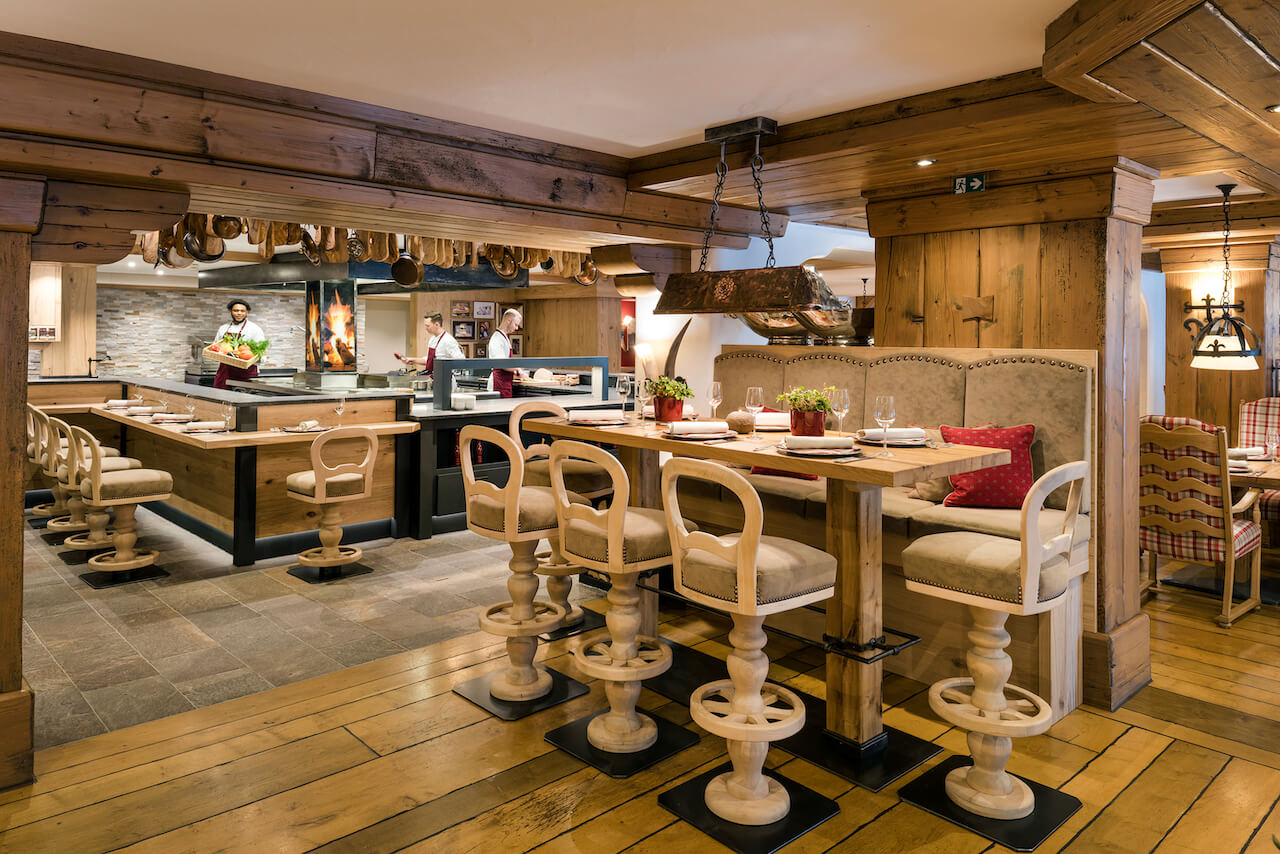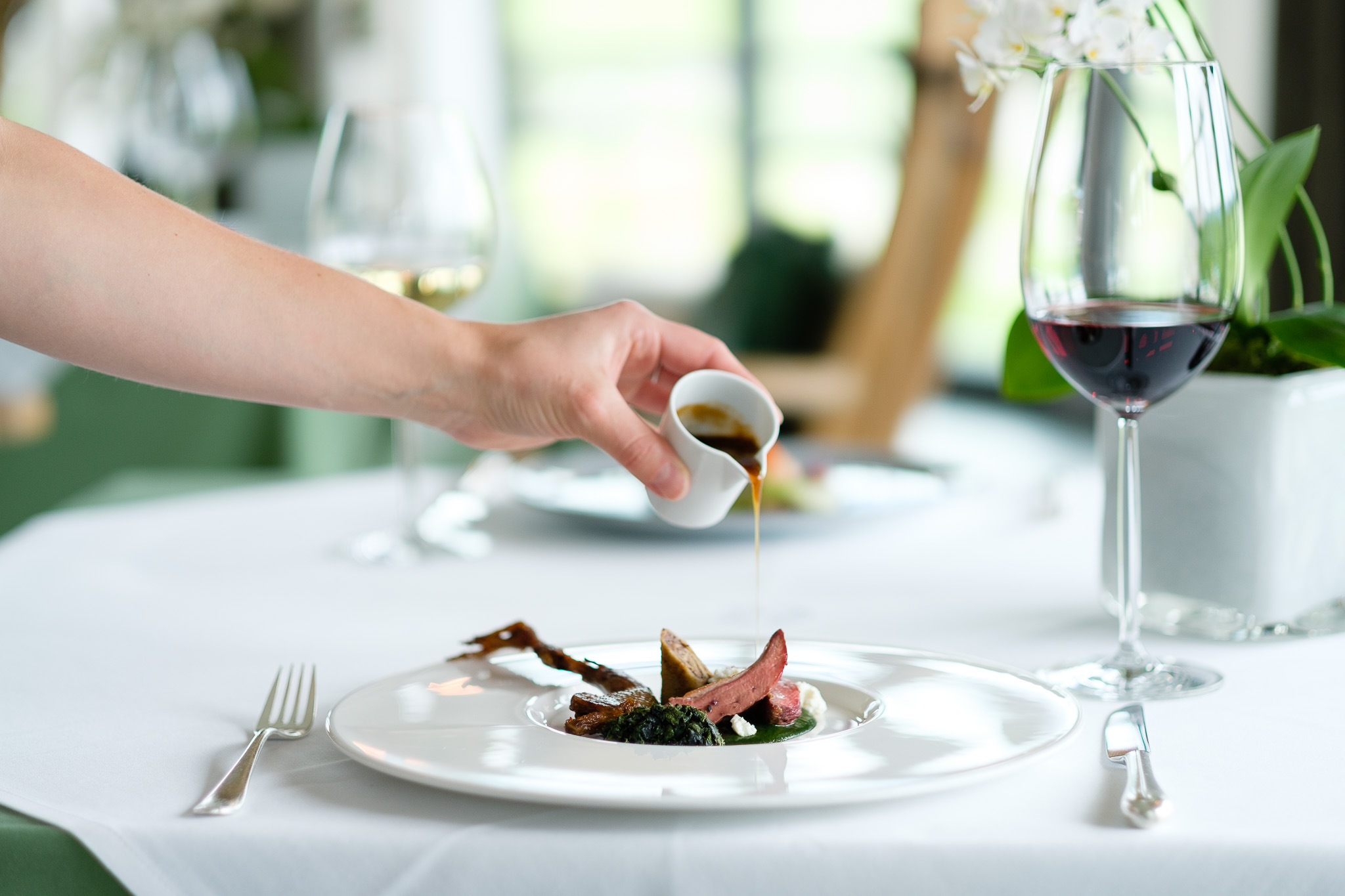 Hiking from summit to summit
On a beautiful panoramic trail you can hike Ofterschwanger, Sigiswanger and Rangiswanger, with majestic views down into the Gunzesrieder valley, over to the "Wächter des Allgäus", the Grünten, and into the Alläuer Alps as far as Oberstdorf. But even those who look at the mountains from below will quickly become familiar with the "horns", both in the wellness park and from the Sonnenalp golf courses, the silhouette of the mountain chain is a spectacular highlight.
Info & image rights: https://www.hoernerdoerfer.de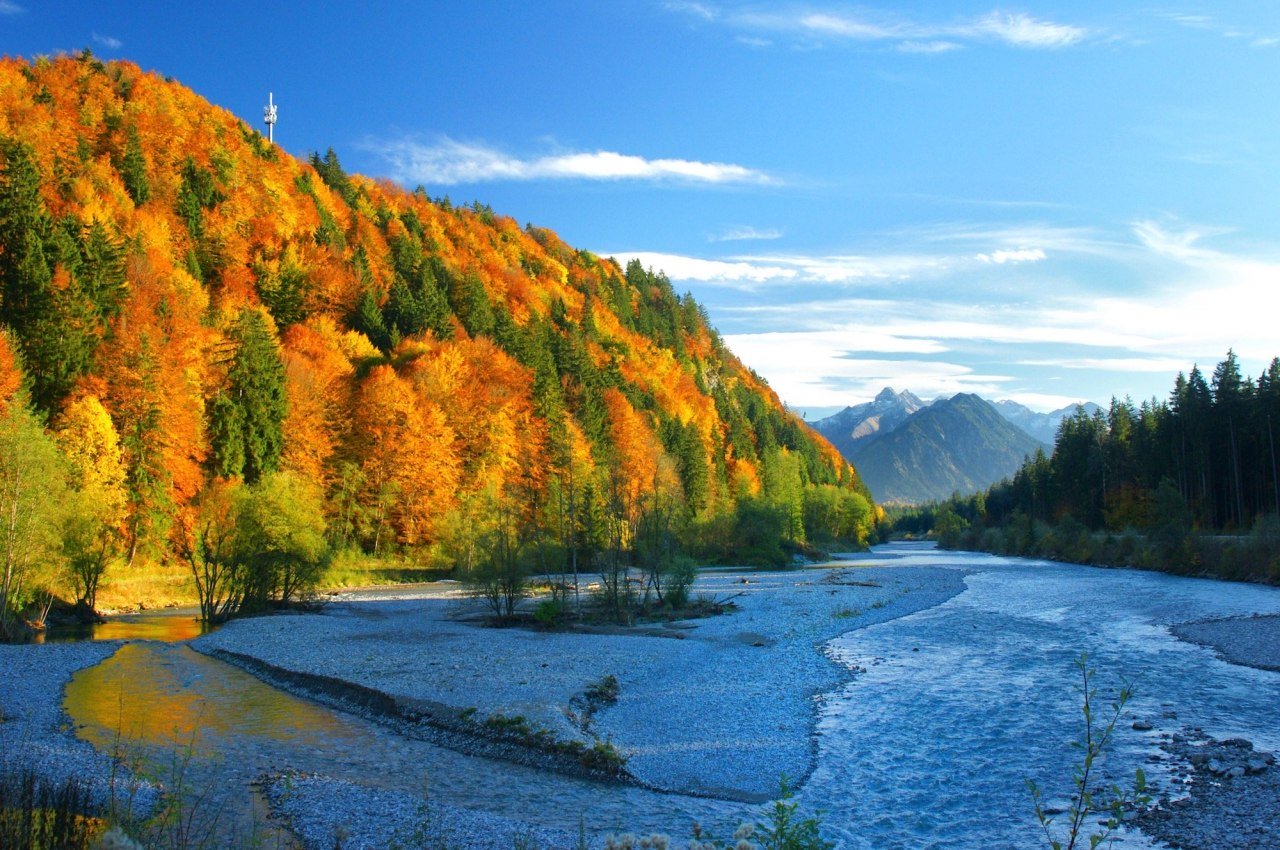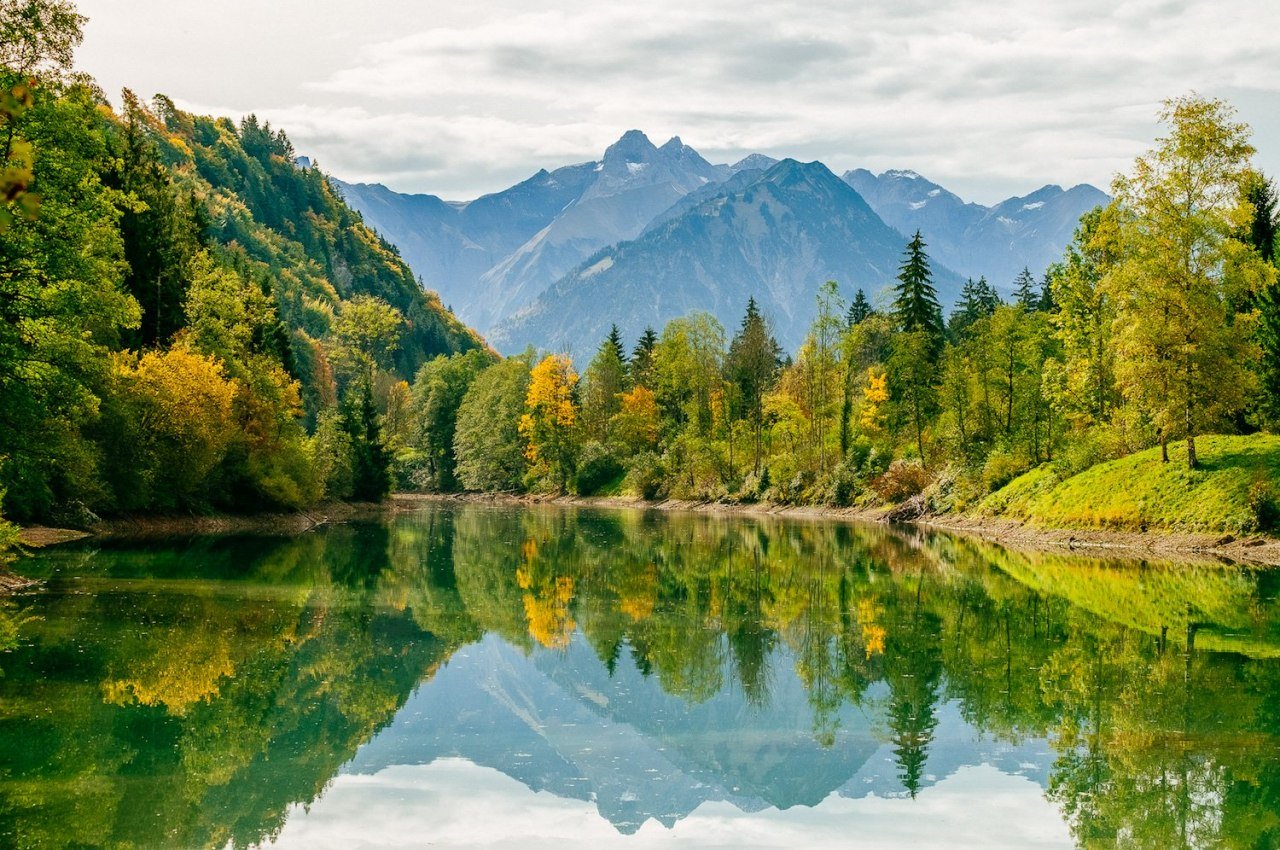 Fitness, Sports & Tennis
In addition to wellness in the Allgäu, you will also find various fitness offers here. In Sonnenalp, trainers and physiotherapists offer several daily training sessions, which can be booked at any time at the concierge. The course programmes range from body art, aerobics, brainfit, blackroll, sliding and yoga to Pilates and stretch & relax, spinning or back training. The fitness room is equipped with state-of-the-art Kieser equipment.
Depending on the weather, you can also choose between outdoor or indoor tennis courts, trainers are of course also available.
Alpine golf courses
The Allgäu is also known for golf courses in top condition with magnificent views. The Sonnenalp-Oberallgäu Golf Resort comprises three courses, two with 18 holes and one with 9 holes. On these courses you can enjoy a fantastic scenery of the Allgäu and the Bavarian Alps.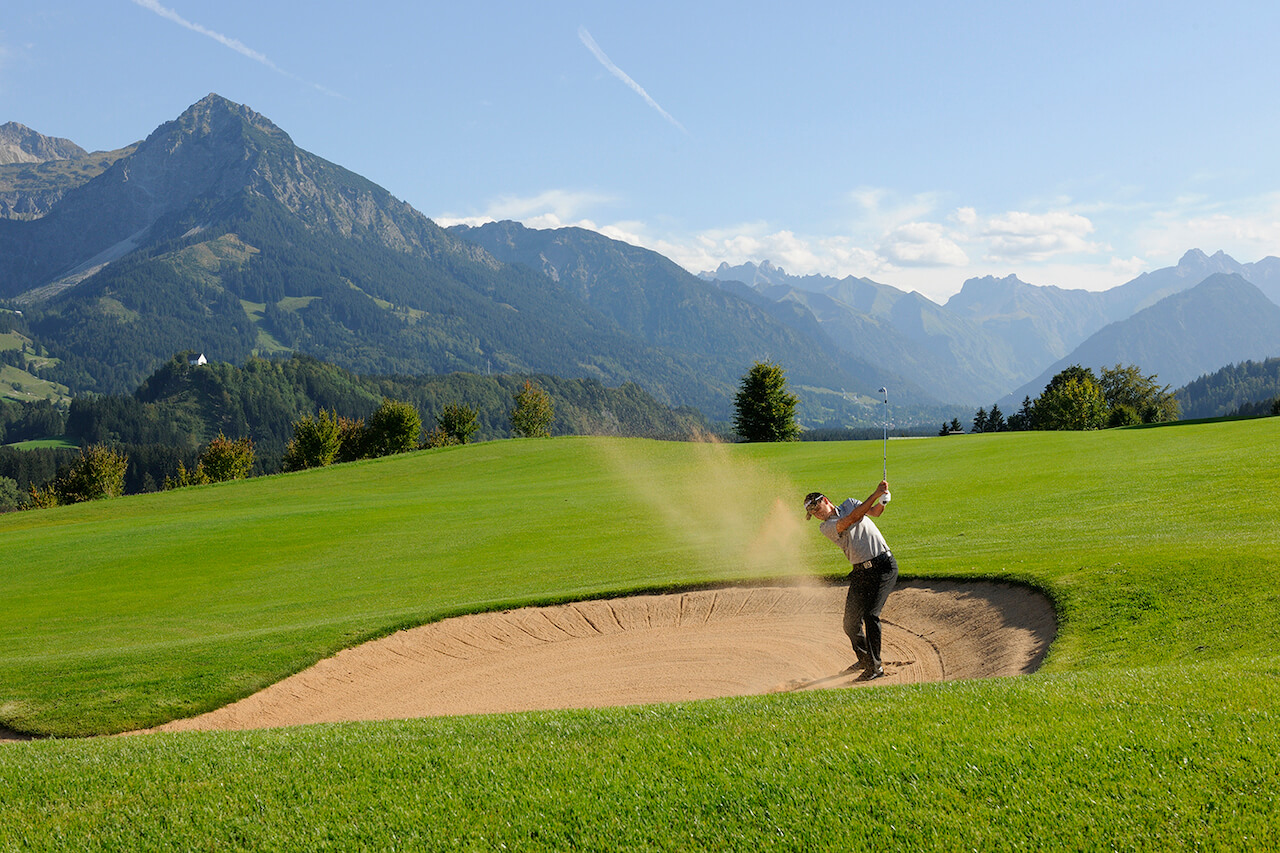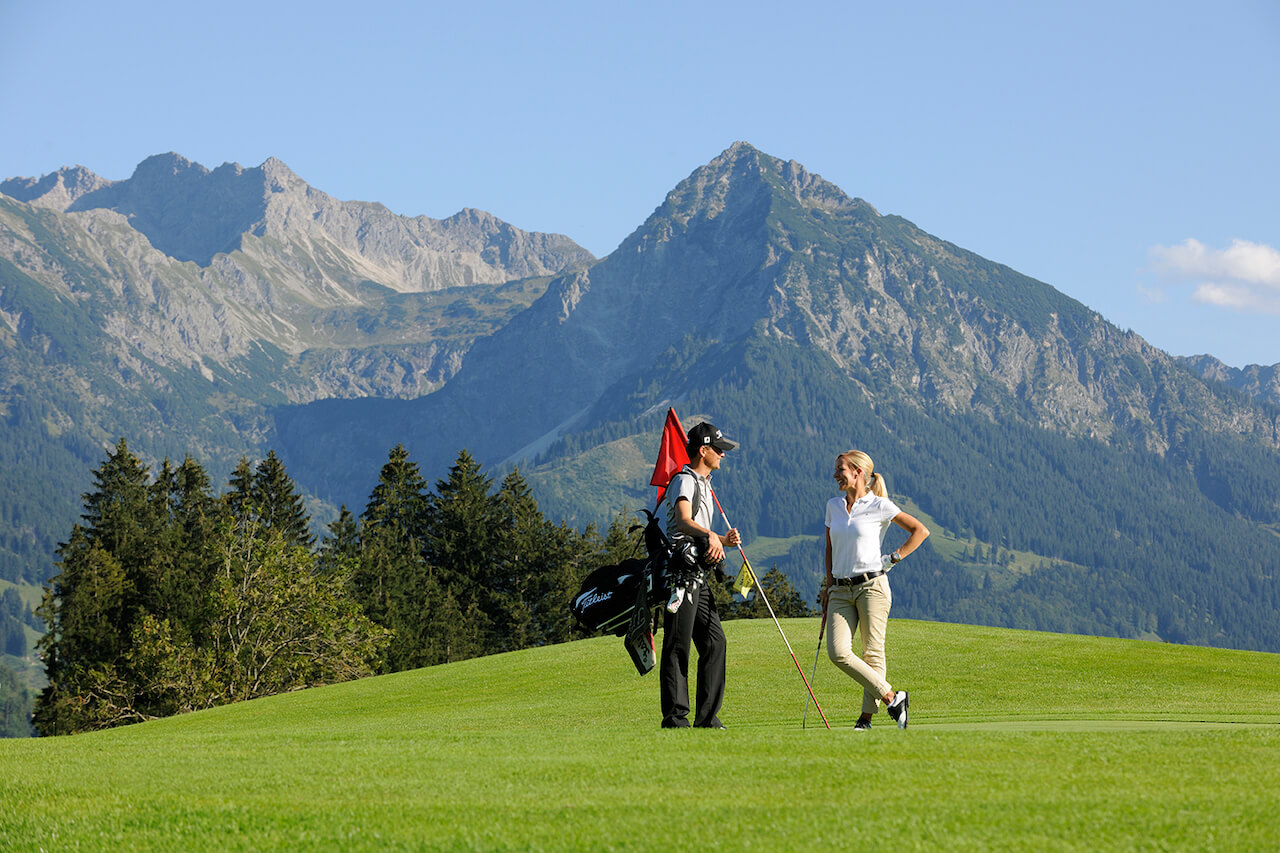 The kids are taken care of
For the young guests there is a kids club and various activities such as hip-hop, acrobatics, climbing, swimming, poetry slaming or wakeboarding. Individual wishes are also welcome. We also noticed how well the different generations are treated here, there is something for everyone.
https://www.sonnenalp.de/ – Overnight accomodation in the double room inclusive breakfast starting from approx. EUR 500.00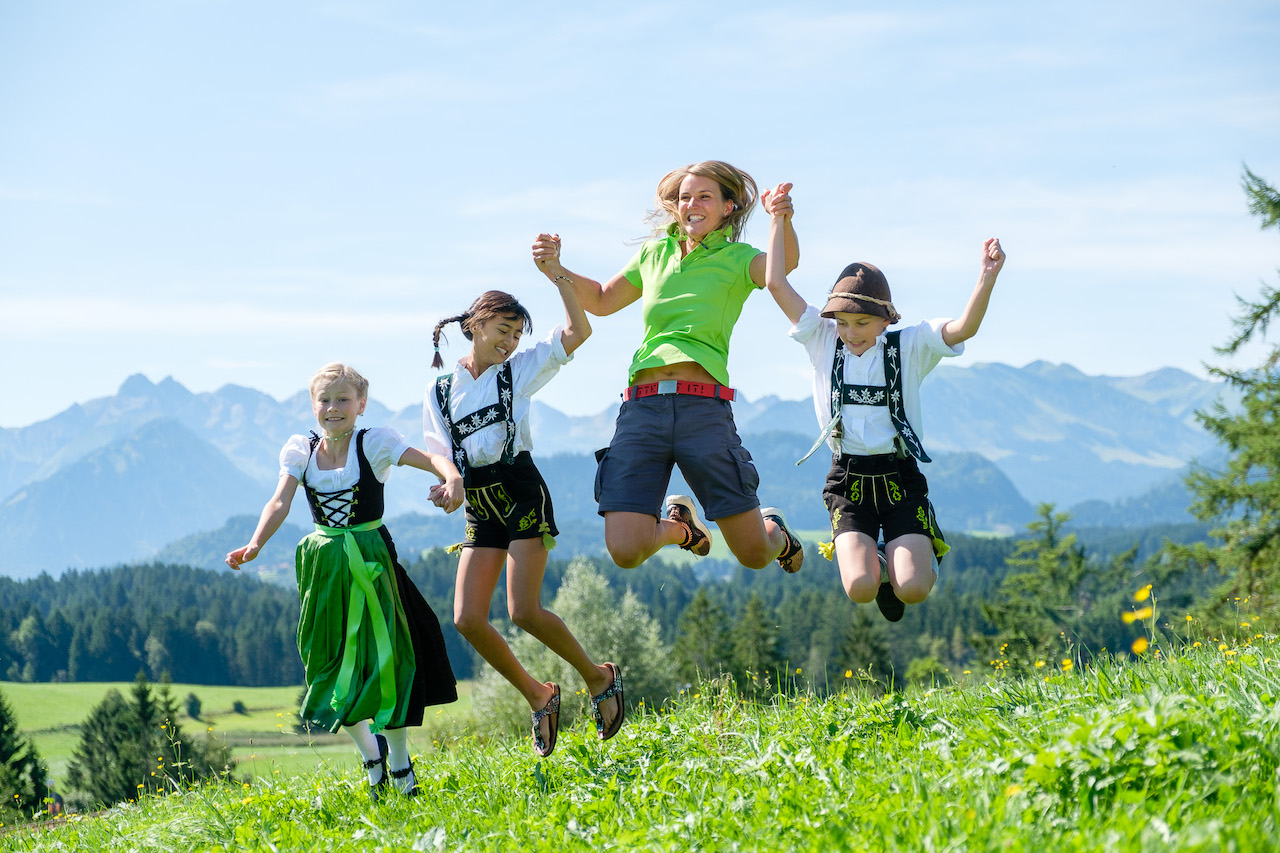 /
0 Comments
/
by Ralph Widmer
https://agentlemans.world/wp-content/uploads/2019/10/allgäu-hotel.jpg
570
1440
Ralph Widmer
//media.agentlemans.world/2017/01/agw-logo-605.png
Ralph Widmer
2019-10-23 11:22:30
2019-10-23 12:36:25
Absolute relaxation - Wellness in the Allgäu region
Golf, Sports, Travel

Every golfer knows it: You get used to your clubs and want to play with them – rental sets or other golf clubs are rather not an option. So if you want to play the many incredibly beautiful courses in the world, you have to take your golf equipment with you. This is often not an easy undertaking, but fortunately there is the SWISS Golf Traveller Card.
Our journeys with SWISS
We love traveling around the world and SWISS has been a reliable and high quality airline ever since. Whether it's Economy or First Class, we've been happy customers for years. Our trip to the Costa Brava also showed how efficient and smooth a journey with a SWISS Golf Traveller membership can be.
Pictures & Rights by @ Kate Gahimer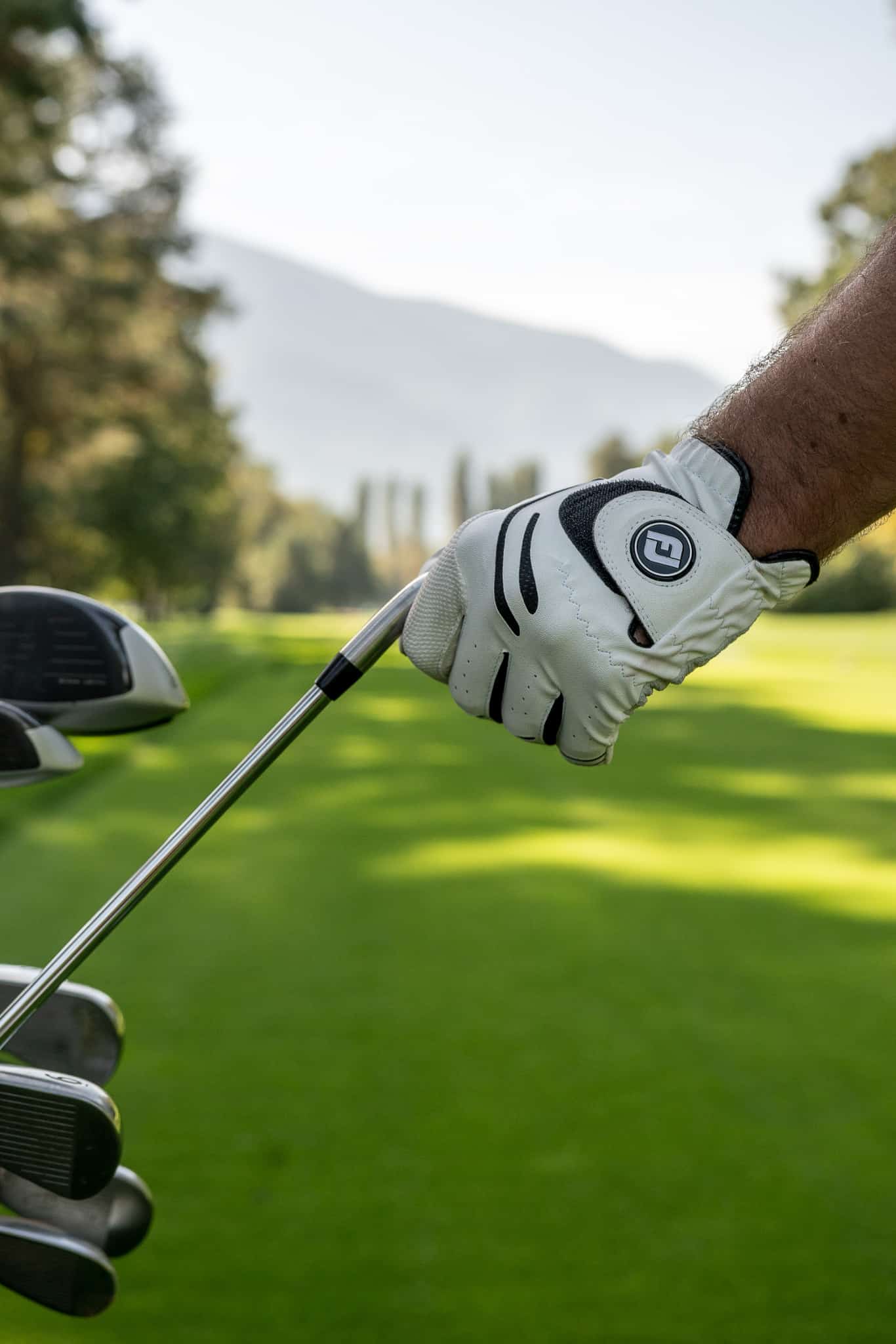 Tip – Register your golf baggage
What we noticed and should be kept in mind, despite the SWISS Golf Traveller Card, was the registration of your golf baggage a few days before the flight. The friendly staff at the SWISS Contact Center will be happy to take your golf bag reservations by telephone: Tel: 0848 700 700 or https://www.swiss.com/ch/en/customer-support/service-center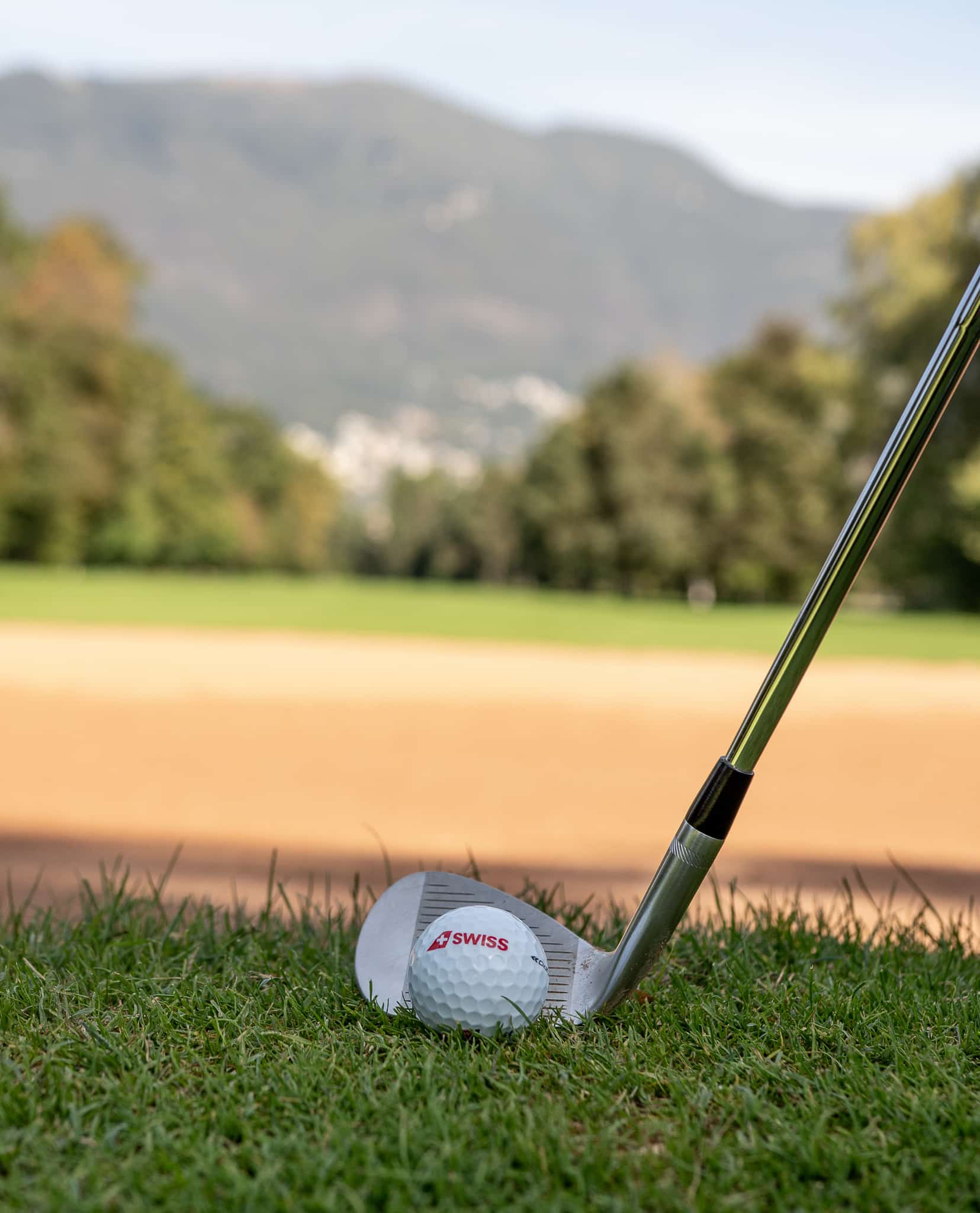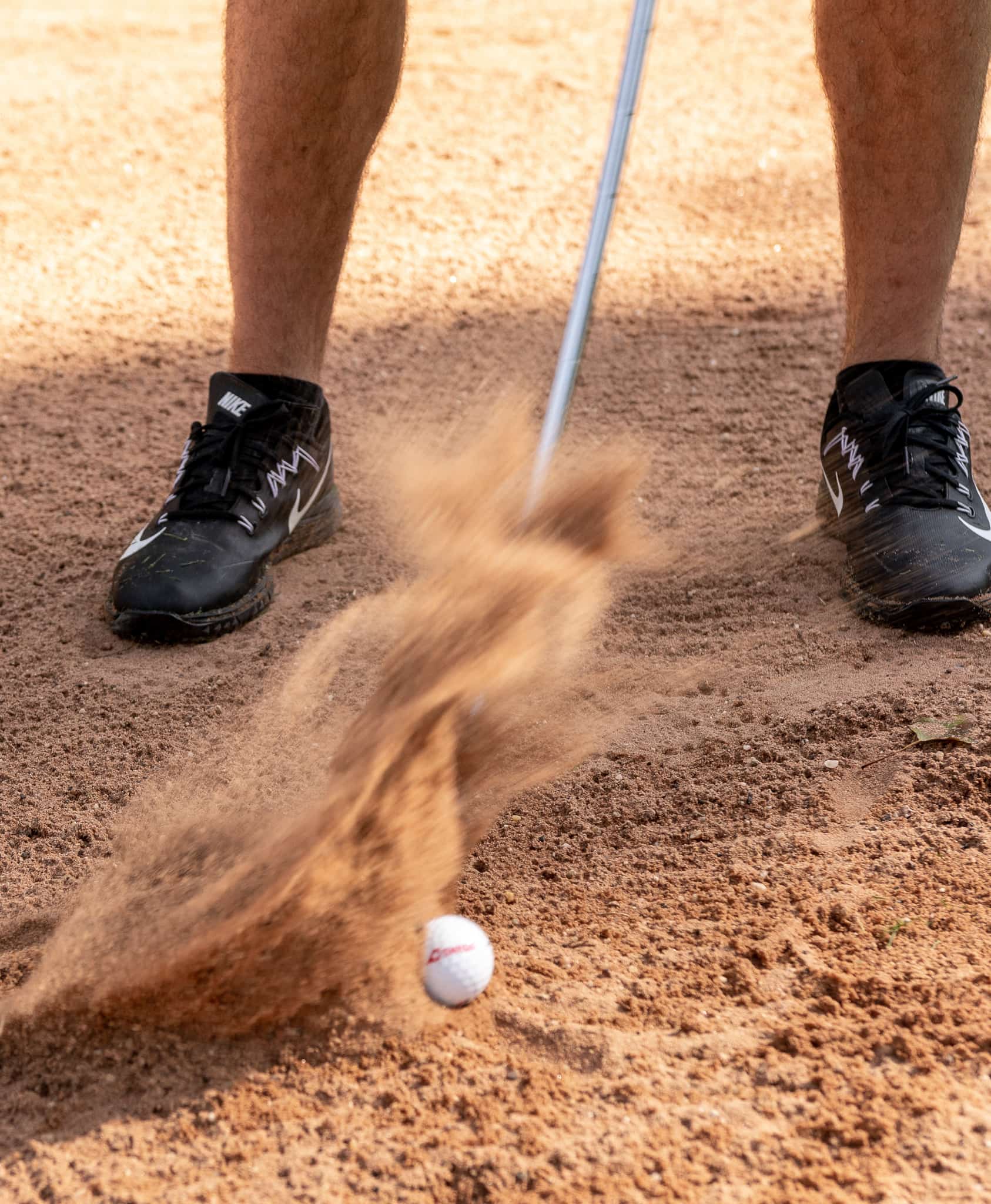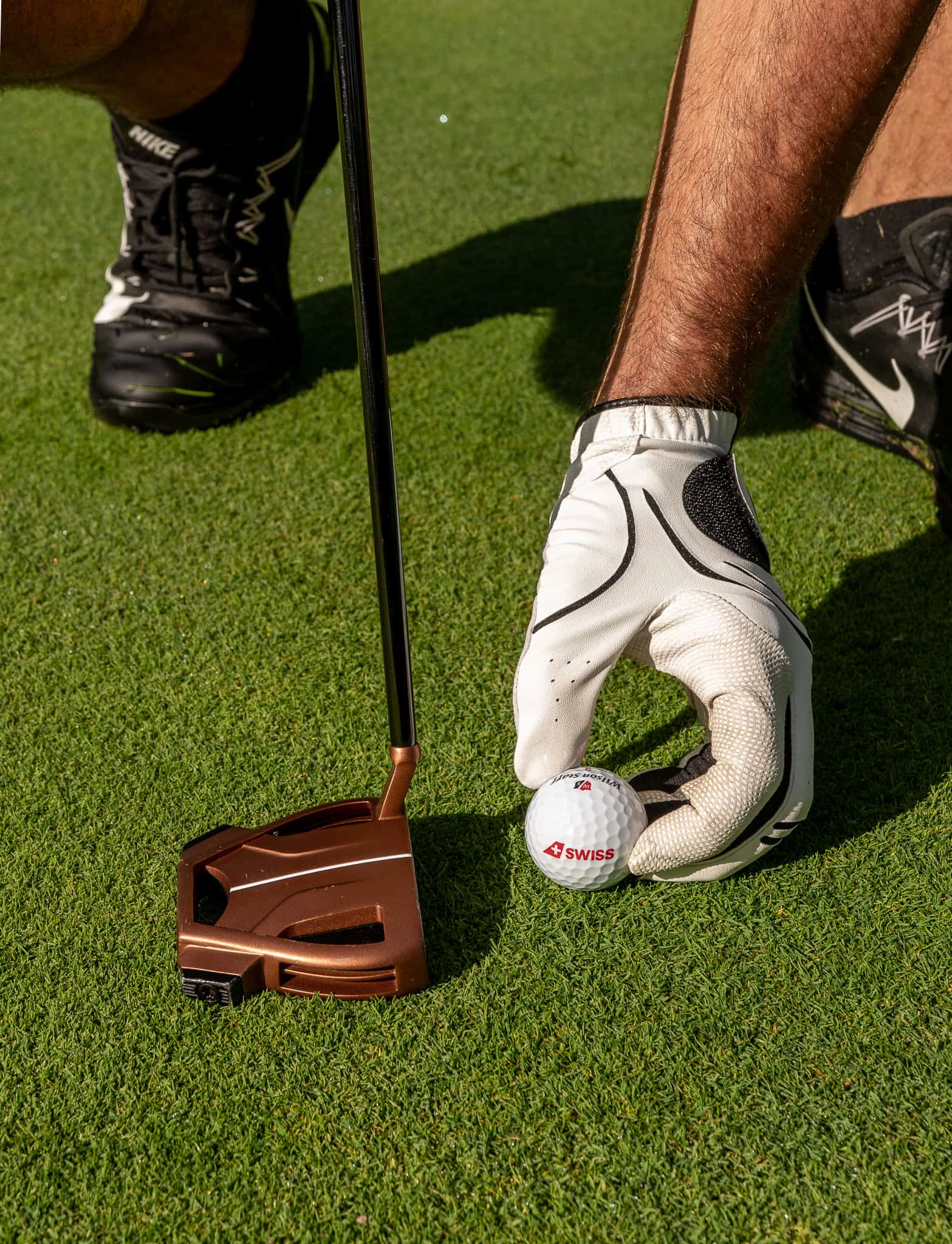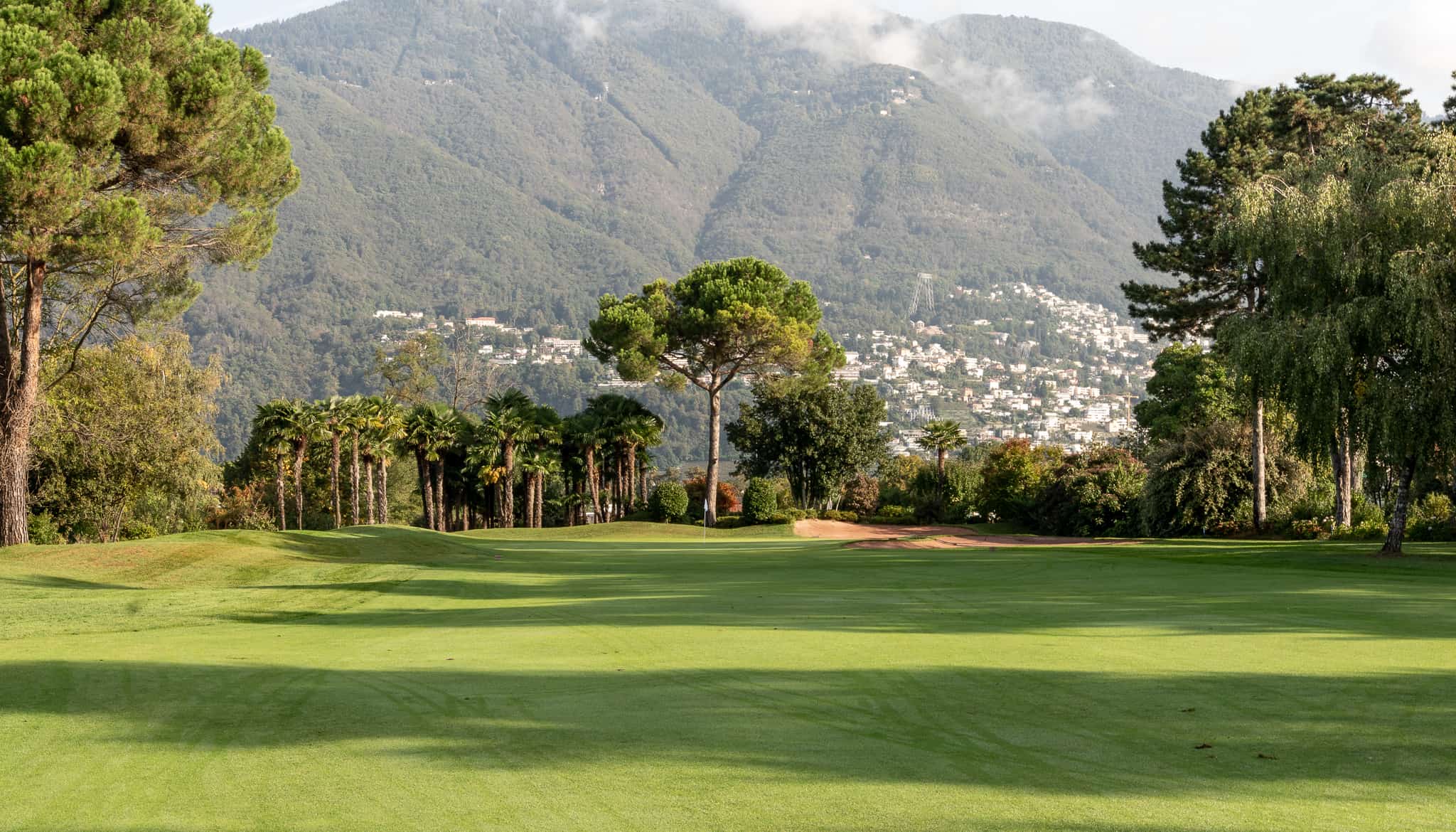 Save money on your first flight with the SWISS Golf Traveller Card
The transport of a golf baggage costs CHF 230.00 per way on a medium-haul SWISS flight, and CHF 287.00 on long-haul flights. An annual membership on SWISS Golf Traveller costs CHF 200.00 – saving CHF 260.00 on a medium-haul return flight and CHF 374.00 on a long-haul flight (almost enough for a two-year membership).
For short-haul flights, the cost is CHF 80.00 per way, membership also offers a financial advantage, saving CHF 120.00 from the second time you fly – round trip.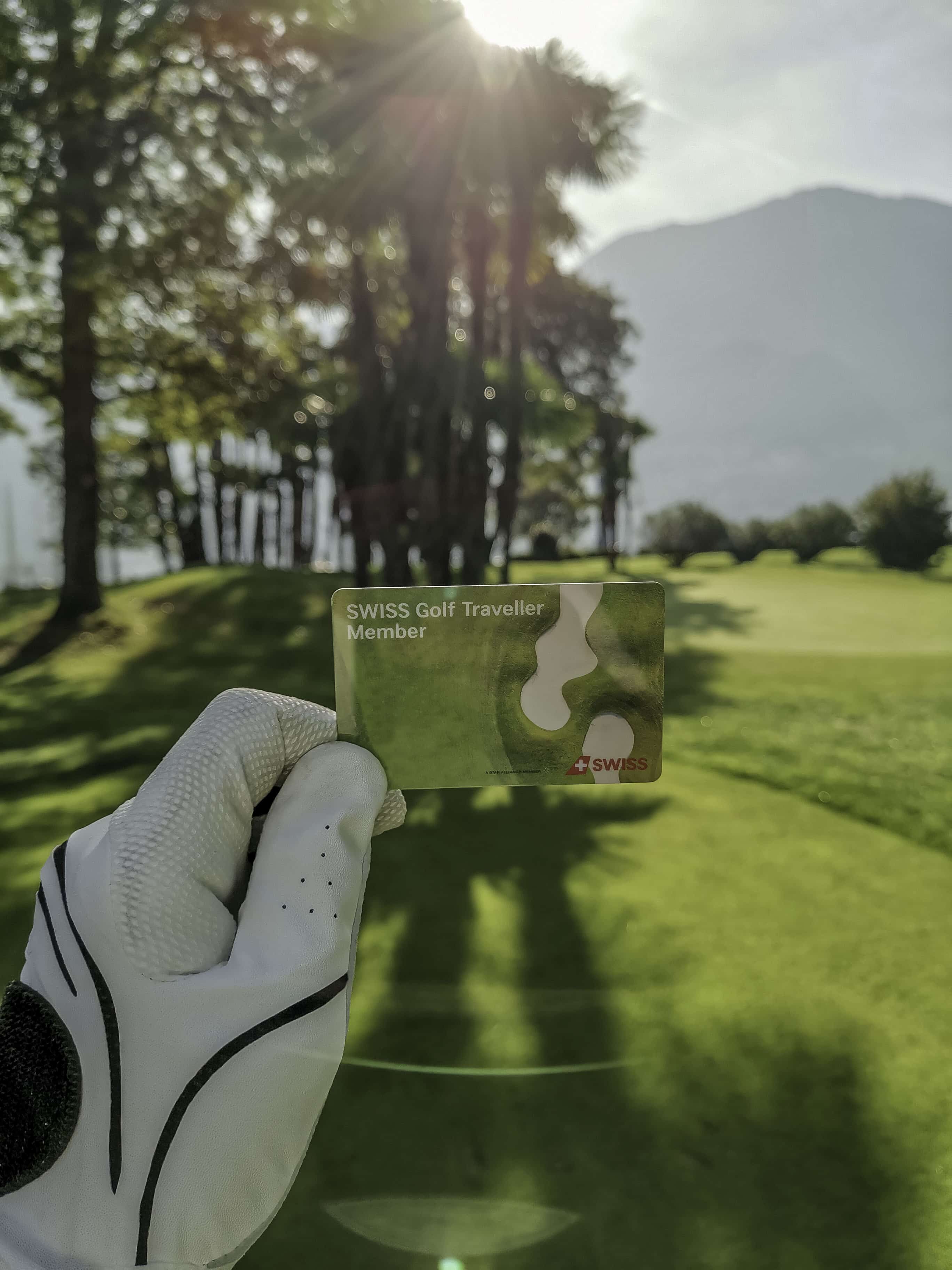 The golf baggage is also included with Lufthansa, Austrian Airlines & TAP Portugal.
A brief look at the rest of the group will also make things exciting: Lufthansa prices range from EUR 80.00 to EUR 250.00, Austrian Airlines from EUR 70.00 to EUR 250.00 per way. So if you take one or two golf trips a year, you will save a lot of money with the SWISS Golf Traveller Card.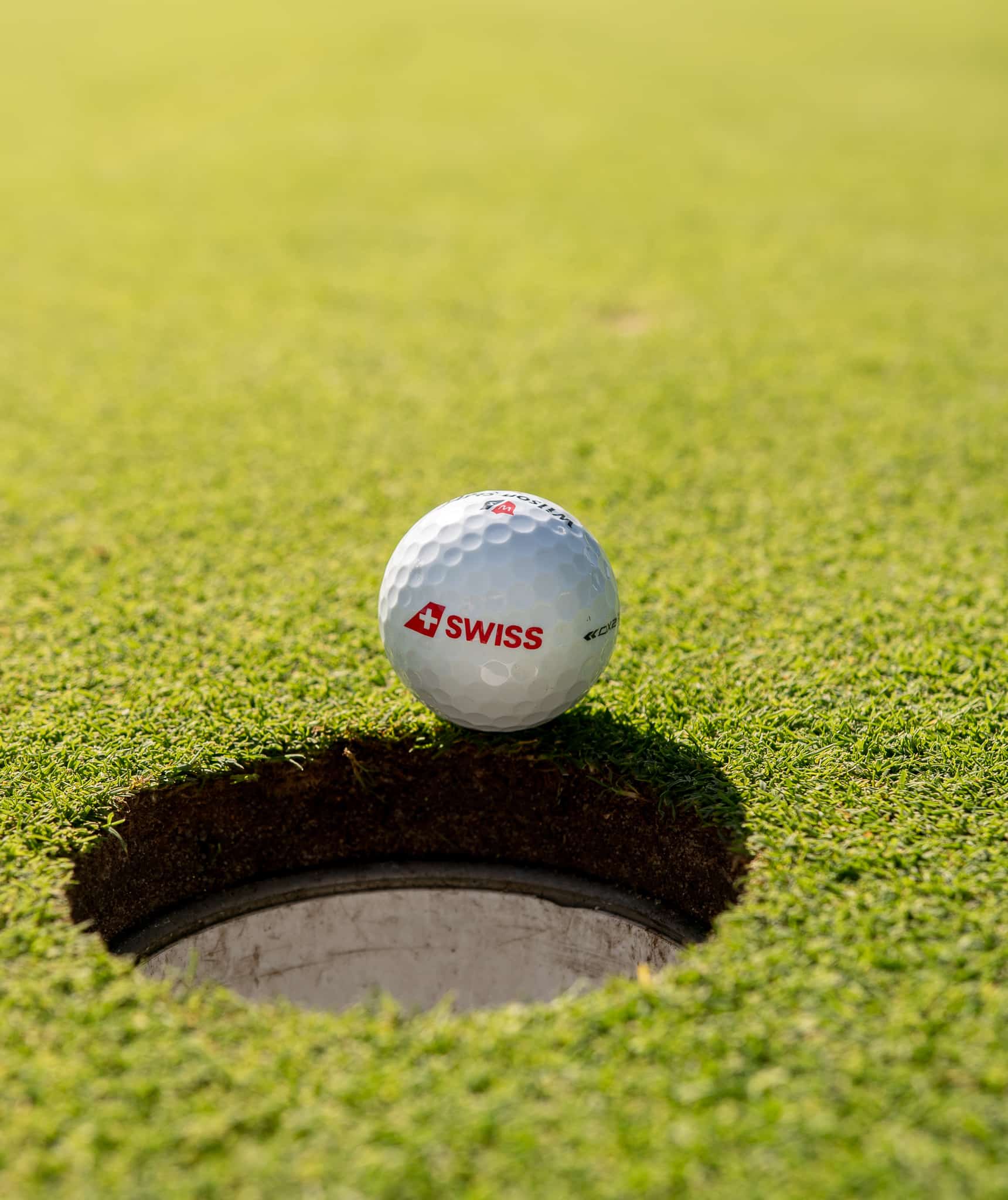 Further advantages at a glance
Membership offers many other benefits, such as participation in the popular SWISS Golf Trophy tournaments.
Free transport of golf equipment up to 23 kg on flights operated by SWISS, Lufthansa and Austrian Airlines and SWISS codeshare connections operated by TAP Air Portugal.

Free participation in tournaments of the SWISS Golf Traveller Trophy

Discount on the popular Golf Fee Card

Free credit card (attractive golf insurance and miles)

Discounts on golf articles in various specialist shops

Free SWISS cover bag for members aged 2 and over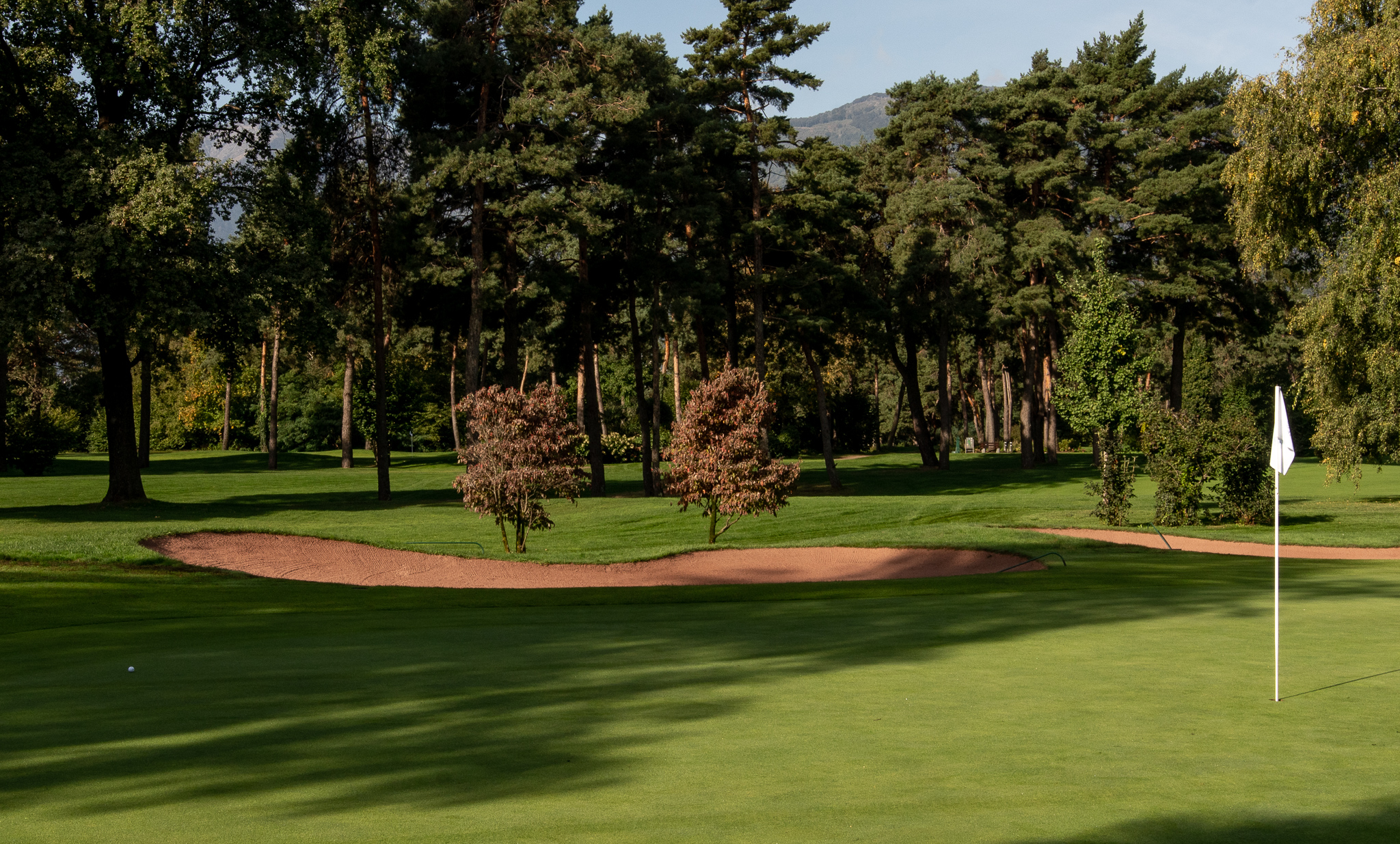 /
0 Comments
/
by Ralph Widmer
https://agentlemans.world/wp-content/uploads/2019/10/swiss-golf-traveller.png
1440
2560
Ralph Widmer
//media.agentlemans.world/2017/01/agw-logo-605.png
Ralph Widmer
2019-10-22 10:03:51
2020-01-06 08:50:07
Golf equipment included - the advantages of the Swiss Traveller Card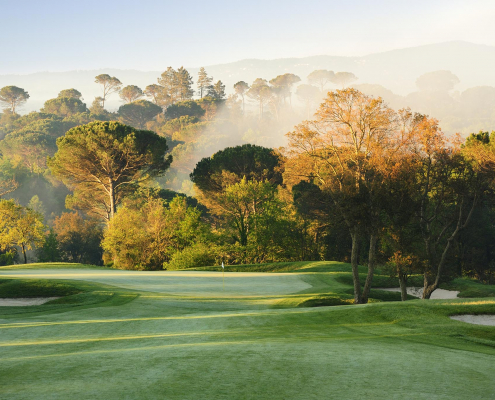 With plenty of golf in our legs and great memories we returned home last week, after a 4 days golf marathon at the Costa Brava. If you include half a day of travel time per way, we played 90 holes (5 x 18 holes and 25h golf) within 3 days. Crazy?…
https://agentlemans.world/wp-content/uploads/2019/10/stadium-course-1.jpg
1363
2048
Ralph Widmer
//media.agentlemans.world/2017/01/agw-logo-605.png
Ralph Widmer
2019-10-21 15:56:37
2019-11-04 16:56:47
Golf Marathon at the Costa Brava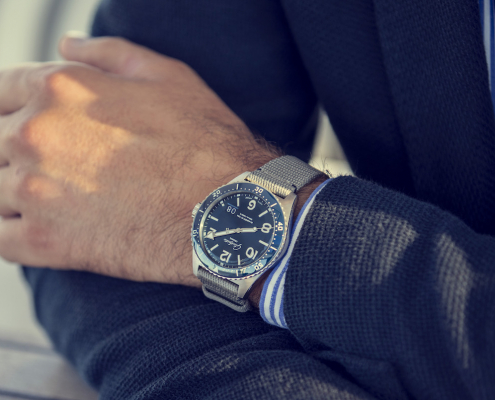 With the SeaQ Panorama Date, Glashütte Original celebrates the revival of the first diving watch from Glashütte and is designed for the fearless, adventurous, sporty men of the world. The ideal place to show this sporty-elegant timepiece:…
https://agentlemans.world/wp-content/uploads/2019/10/1-36-13-02-81-08.jpg
805
1280
Ralph Widmer
//media.agentlemans.world/2017/01/agw-logo-605.png
Ralph Widmer
2019-10-09 16:49:53
2019-10-23 11:51:45
Glashütte Original presents the revival of the diving watch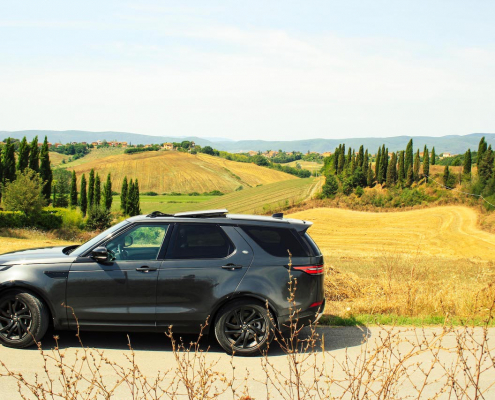 With tight schedules and last-minute trips we often no longer enjoy travelling, perhaps a comfortable car like the new Land Rover Discovery will change that.  Across Italy with the Land Rover Discovery These are some of the wonderful Italian…
https://agentlemans.world/wp-content/uploads/2019/10/chianti-road.jpg
853
1280
Fabian Watrinet
//media.agentlemans.world/2017/01/agw-logo-605.png
Fabian Watrinet
2019-10-07 09:16:42
2019-10-07 09:32:00
Across Italy with the Land Rover Discovery