Cars And Coffee – Introduction
After I drove the Audi R8 V10 Plus this spring, it was time to have some fun with Audi's new model: the Audi R8 Spyder.
Of course the excitement was high, even though this version is a bit less powerful and since it's a convertible – heavier. No doubt, summer is the perfect season to drive a Spyder. The V10 engine is definitely something special and now that we're facing a massive downsizing trend, it makes you feel a bit nostalgic. 
The perfect event to do with the Audi R8? Cars and Coffee seemed to be a cool thing to do. 

Cars And Coffee – What is it about?
That's pretty easy to explains: it's supercar enthusiasts meeting for a coffee and exchange their experience. The events happen all over Europe, just check their page and figure out if there is anything coming up in your city. 
In case you wanna see more pictures you can find them on the following Facebook pages: Ride Along Events or Cars & Coffee
The Audi R8 Spyder
The Driving
Driving a convertible V10 is incomparable to anything else. It's worth every penny for the extra access you get to its deafening sound of pops, crackles and naturally aspirated wail. It's so much fun and at the same moment you feel a bit melancholic, because the chance you might get this in a future model is decreasing rapidly.
The Audi R8 Spyder is pretty heavy with a weight of 1720kg. But you know what? It simply never feels that fat. The pace of its 540bhp V10 helps and the agility delivered by Audi's quattro four-wheel-drive.
The R8's roof takes 20 seconds, and can be operated at up to 40km/h which is pretty helpful in case it starts to rain.
The Audi R8 Spyder is the ideal car to drive amongst a coast road or a mountain pass and just listen to the echo of this magnificent V10. The seven-speed paddleshifter is superb and makes long distance cruising easier than you might imagine.





The Engine
Feels and sounds fabulous, and it's quick. The numbers?
Equipped with a naturally aspirated V10

Delivers 540bhp & 540nm of torque

3,6 seconds from 0-100km/h and 11,8 from 0-200km/h
Its Interior
You will be facing a pretty typical Audi interior here. The cockpit that debuted on the TT is superb, and suits the more selfish nature of driving a supercar. There are a few fancy options which might be one of the reasons the car is heavier than its competitors.
A cool feature: The little 'noise window' – a piece of glass that opens up the V10 orchestra without you having to open the roof, sophisticated!
Audi R8 Spyder – Any disadvantages?
We talked about this earlier, there is a bit too much weight. A price of 260k seems to be bit high, let's see what the brand plans in future. 
What about the Audi R8 Spyder V10 Plus?
I'm talking to Audi about this. It looks like the Germans already announced it with the same 610bhp V10 that sits underneath the Lamborghini Huracan and the R8 V10 Plus. Let's see if there is a chance to drive it soon!
Cars And Coffee – My Experience
I have never seen such a big audience on a supercar event, it's just mind-blowing. The attention we had with this unique Audi R8 Spyder was simply incredible. I will not be able to make cars and coffee in Zürich, but I hope for the next upcoming events.

https://agentlemans.world/wp-content/uploads/2017/07/2017-Audi-R8-Spyder.jpg
1200
1500
Ralph Widmer
//agentlemans.world/wp-content/uploads/2017/01/agw-logo-605.png
Ralph Widmer
2017-08-23 09:19:53
2017-08-23 14:04:05
Cars And Coffee With The Audi R8 Spyder

Best Bars & Lounges In Zurich – Introduction
A few words ahead: 'A Gentleman's World' is a magazine dedicated to topics such as enjoyment, delicious food, savoir-vivre or relaxed evenings with a cigar. We like to take it easy and talk about everything and anything. The following recommendations are therefore places for bonvivants, business people and everyone else who simply loves to enjoy life.
Lounges & Bars In Zurich – The Selection
Once again, it wasn't easy to make a selection of the best bars in Zurich. There are many great places to have a drink in Zurich and there is something for everyone. A small note ahead: we are lovers of good cigars and whiskey which of course has an influence on our selection.
No. 1 ¦ Manuel's
Our favorite lounge in Zurich. Manuel's is Cuban, there is a large selection of coffee, a huge Humidor and many rum varieties. You can have a cosy business meeting, a casual chess game or just sit and enjoy.
The staff is qualified, casual and relaxed. I'm a regular customer and I'm looking forward to many more great evenings. It is by the way also the best cigar lounge in Zurich.
On the website or via Facebook account, you will find great events organized by Manuel's.
✓ Huge selection of coffee, cigars and rum
✓ Superb location, in the middle of the town.
✓ Marvellous smokers lounge
✓ Fair prices
✓ Qualified staff
✓ No disturbing cigarette
✓ Cool events in the evenings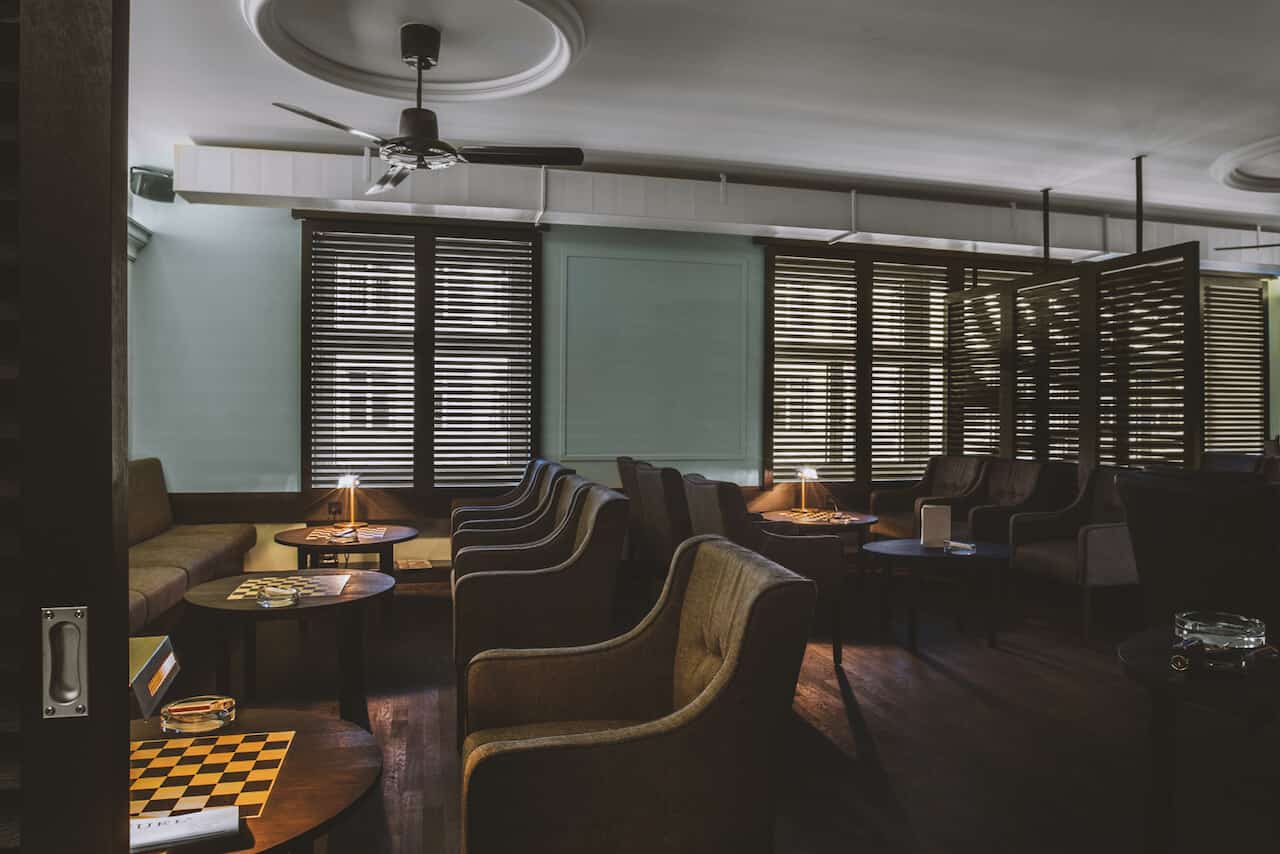 No. 2 ¦ Widder Bar
Here you will find casual jazz and, above all, an endless assortment of whiskey – it is probably one of the largest in Europe. The ideal bar for an after-work drink in pleasant company.
✓ Infinite selection of whiskies
✓ Live-Jazz in the evenings
✓ In the middle of Zurich
✓ Qualified staff
✓ Widder is a beautiful hotel and there are many good restaurants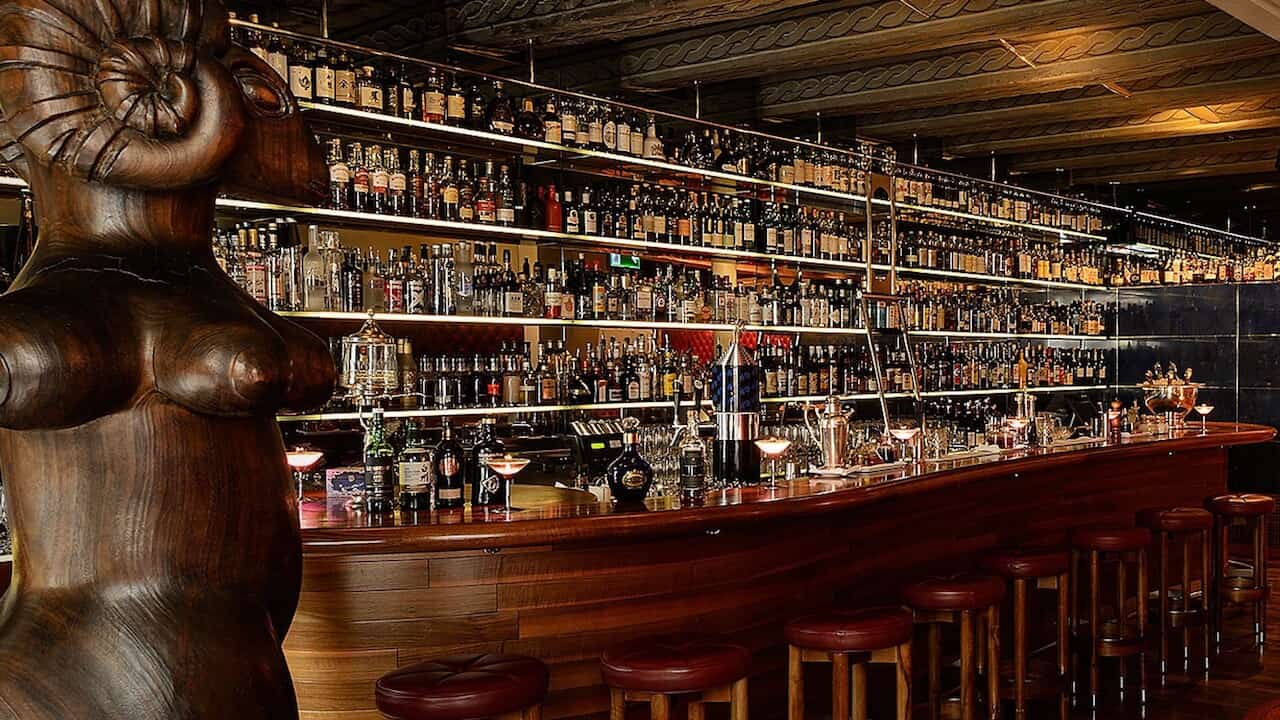 No. 3 ¦ Tao's Bar & Smokers Lounge
The TAO'S Bar and Smokers' Lounge is a great place for those who are not tired after a delicious meal at Tao's. Interior design is an important aspect, as well as all sorts of cocktails at the bar.
✓ Right at the Bahnhofstrasse Zurich
✓ The restaurant is delicious
✓ DJ in the evening, good place to dance
✓ Fancy interior design
✓ Lovely summer terrace
– Small humidor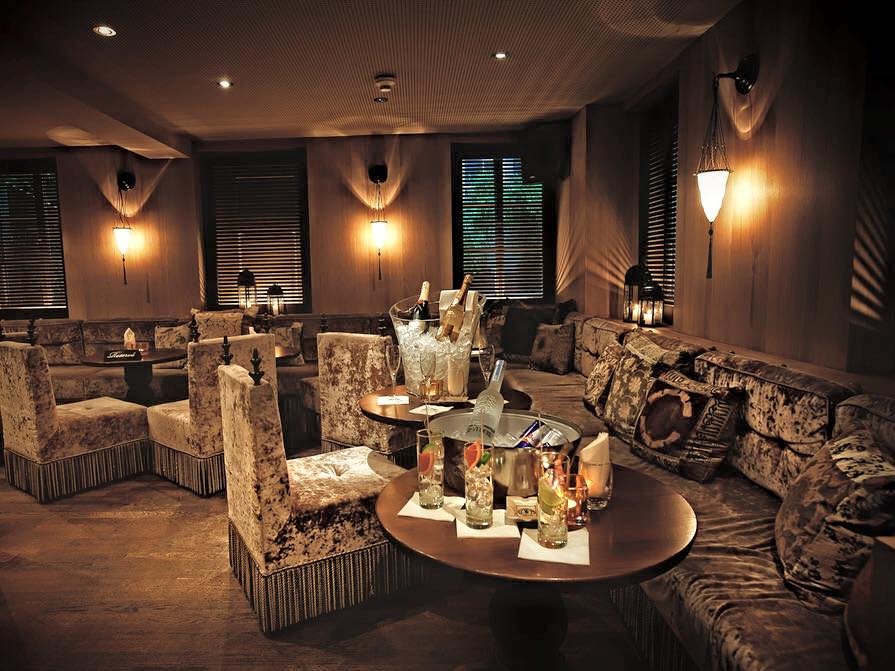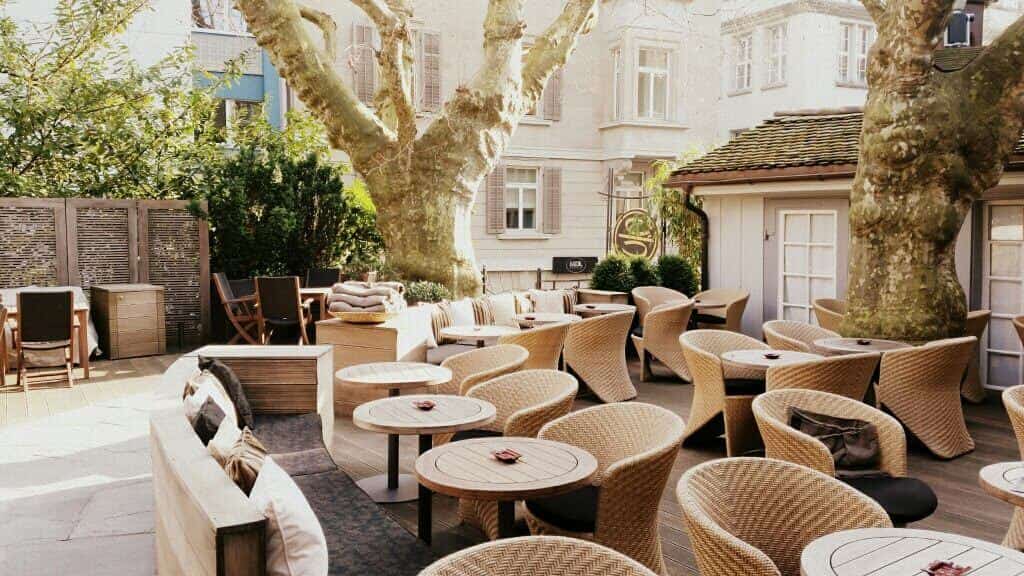 No. 4 ¦ ONYX Bar, Park Hyatt
The ONYX stone glimmers in the evening, the ideal place to have a cosy night at the Park Hyatt Zurich. Guests can enjoy cocktails, vintage wines, malt whiskeys, various vodkas and much more in a trendy atmosphere.
✓ Just between Bahnhofstrasse and the lake
✓ Cool ambiance
✓ Comfy seats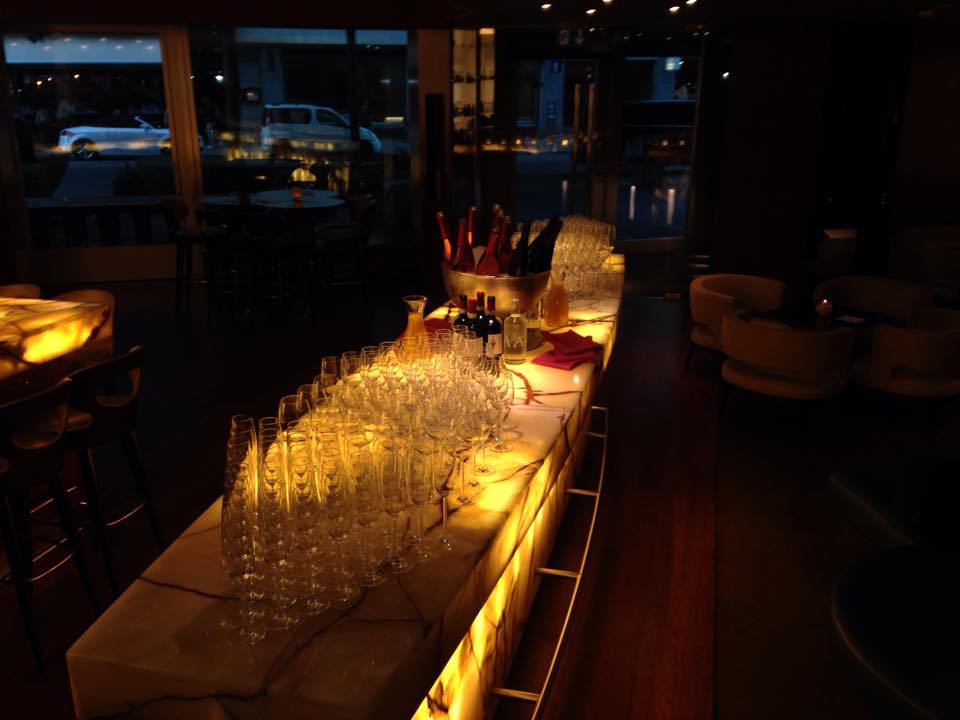 No. 5 ¦ George Bar & Grill
Interior design in the style of the 20s is literally celebrated here. Often there is music and delicious drinks at the bar in the evening. 
✓ Large choice of drinks and cocktails
✓ Nice outdoor rooftop
✓ Very short distance from city centre
✓ Fantastic ambiance
✓ Yummy restaurant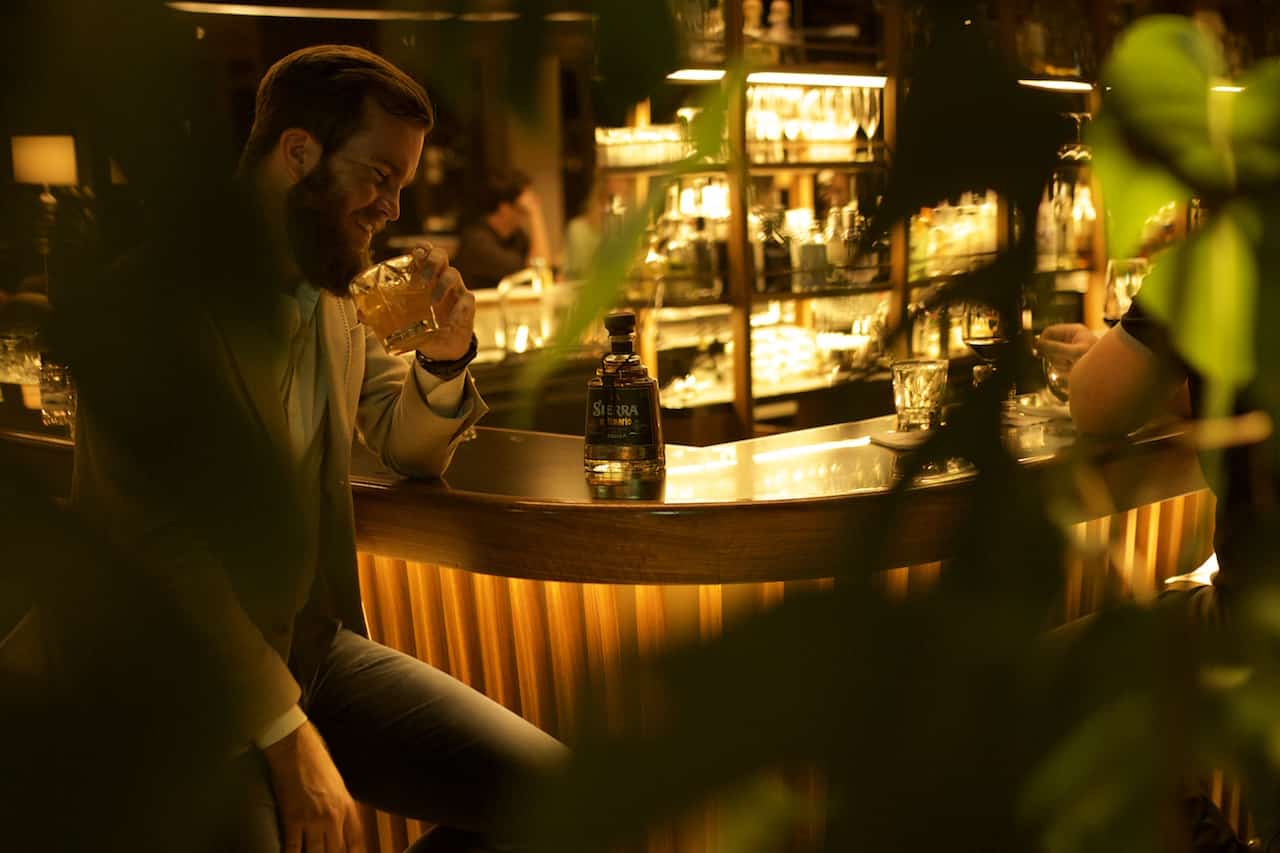 https://agentlemans.world/wp-content/uploads/2017/08/Manuels.jpg
853
1280
Ralph Widmer
//agentlemans.world/wp-content/uploads/2017/01/agw-logo-605.png
Ralph Widmer
2017-08-22 08:53:43
2017-08-22 09:11:08
Best Bars & Lounges In Zurich - Our Top 5

About The Autor
Text written by Paul Nagaoka, actor on HBO Asia and a men's style content creator on social media.
I'm all about timeless style. Looks without an expired date. For a look to make it's way into my wardrobe it has to pass the following test… it worked ten years ago, it works now, and it will work ten years from now.
How To Do A Navy Suit
A fitted navy suit, white button up, gray tie and finishing white pocket square fits that bill to a T. This look will never lose it's luster and will make you look awesome every time you put it on.
The keys to doing the navy suit (and suiting in general) right are the details. Here is what you should focus on.
Thin lapels and a skinny tie: You never want anything wide around your face because it makes everything else appear wider, which is something you don't want. Let me bust the myth of the association of wide makes you appear more powerful. It doesn't, it just makes you look more fat.

Perfect fit: The areas to look for are the shoulders, where the top button of your blazer buttons, and the amount of extra space you have around your bicep. All these should be snug but not tight. You want to be able to comfortably put your arms in your jacket yet not leave excessive fabric.

The length of your blazer's sleeves: This may feel counter intuitive but your sleeve length should be a bit short. You always want your white button up to show approx. ¾ of an inch below your blazer.

Pocket Square: There are so many ways to wear a pocket square but I recommend simple. The straight line fold is understated yet screams class. The other more boisterous folds feel like you're trying too hard.

Pants: You want them to fit you like a fitted pair of jeans. It's the space in between slim fit and relaxed fit you are looking to find.

Shoes: The key with shoes is they are there simply to complement your outfit and not to make a statement. This is why I believe you should avoid wingtips or any other major details. Also avoid a boxy shape.
I call this look, "the confidence booster." It's the look that I go to when I'm impressing a client or a date. When you do this look right you will feel like a million dollars, yet, you don't have to part with a million dollars to get it.
"Good artists borrow, great artists steal." – Pablo Picasso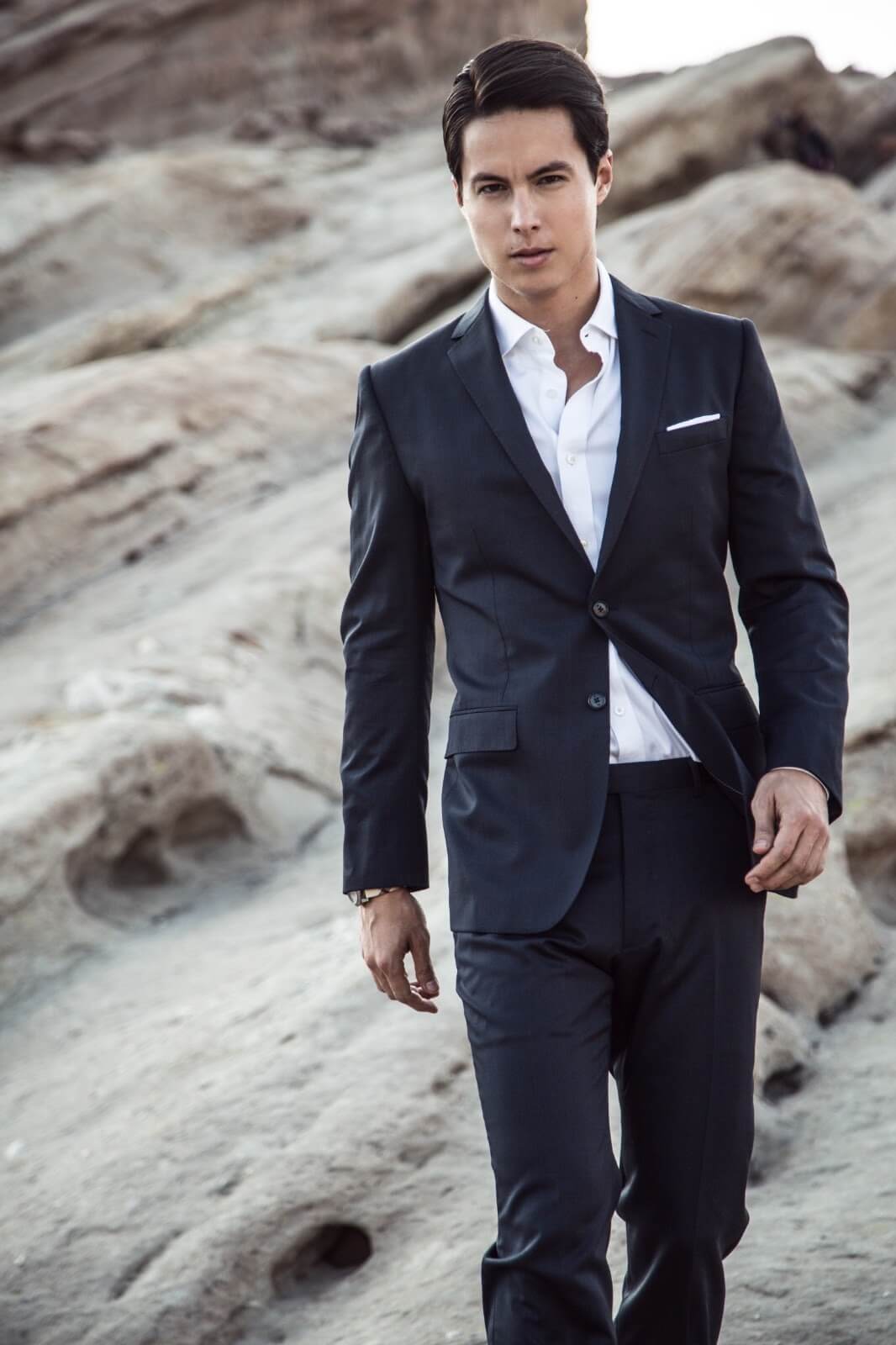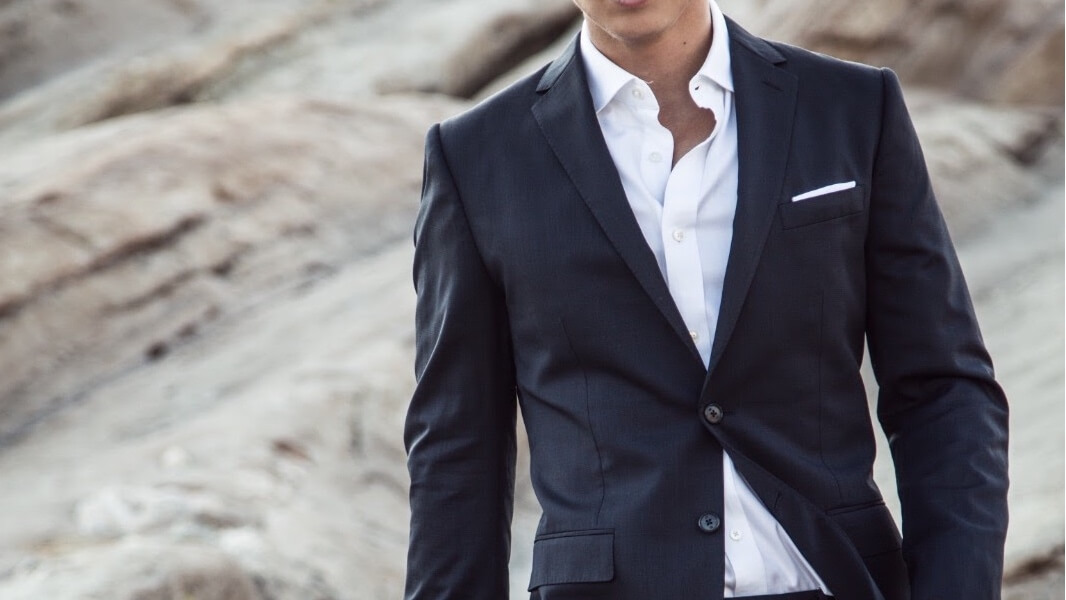 https://agentlemans.world/wp-content/uploads/2017/08/Navy-Suit.jpg
600
1066
Ralph Widmer
//agentlemans.world/wp-content/uploads/2017/01/agw-logo-605.png
Ralph Widmer
2017-08-21 09:00:21
2017-08-21 10:11:19
6 Hints How To Do A Navy Suit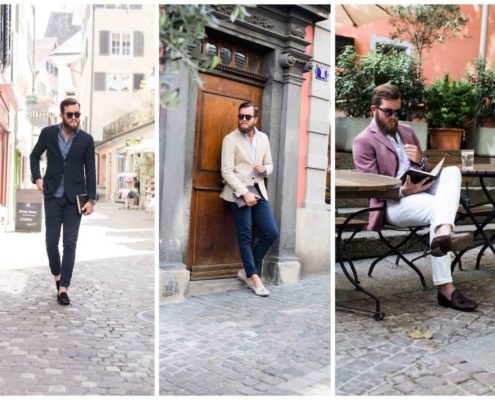 Dapper Men's Outfits - Introduction Late summer is arriving, a nice chance to show some dapper men's outfits. The heat is not that intense anymore, the evenings start to get a bit colder. The ideal season to dress up and wear some nice clothes.Certainly,…
https://agentlemans.world/wp-content/uploads/2017/08/männer-outfits.jpg
960
1280
Ralph Widmer
//agentlemans.world/wp-content/uploads/2017/01/agw-logo-605.png
Ralph Widmer
2017-08-17 12:13:40
2017-08-21 10:10:45
Dapper Men's Outfits For Late Summer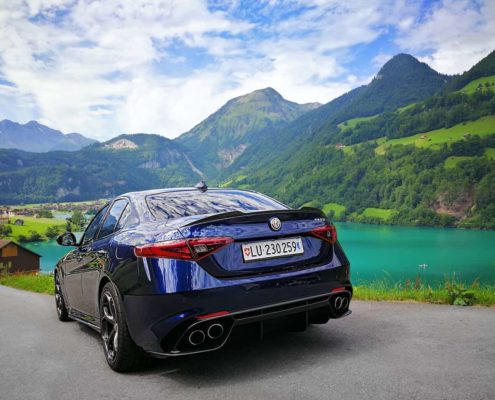 Alfa Romeo Giulia Quadrifoglio - Introduction Following my article with the Alfa Romeo Giulia Quadrifoglio (manual gearbox), it was time to drive the automatic version. As previously explained, the AT model is mighty 7 seconds faster on the…
https://agentlemans.world/wp-content/uploads/2017/08/giulia-quadrifoglio.jpg
960
1280
Ralph Widmer
//agentlemans.world/wp-content/uploads/2017/01/agw-logo-605.png
Ralph Widmer
2017-08-11 14:44:28
2017-08-23 14:59:07
Alfa Romeo Giulia Quadrifoglio - Would I Finally Buy It?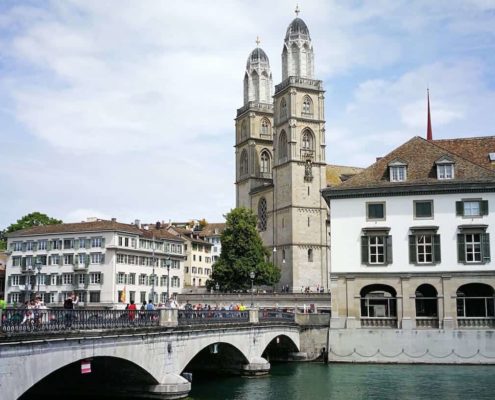 Best Restaurants In Zurich - Introduction Today we're presenting a little restaurant guide for every gourmet! Wine and dine is all about passion, happiness and a captivation for our senses. The beautiful thing about it? You're never done with…
https://agentlemans.world/wp-content/uploads/2017/08/Die-Besten-Restaurants-In-Zürich.jpg
818
1280
Ralph Widmer
//agentlemans.world/wp-content/uploads/2017/01/agw-logo-605.png
Ralph Widmer
2017-08-11 11:19:14
2017-08-11 11:24:17
Best Restaurants In Zurich - Our Top 5