The Silo Hotel in Cape Town
Design, history, taste, art, and luxury in The Silo Hotel. It captures the past and future of Africa and stands for what Cape Town was, is and will be. Cape Town is famous for commerce, the harbour, and agriculture. The Silo acts as an anchor to agriculture, shipping industry, and trade. Time rendered its function obsolete and useless. 
Thomas Heatherwick redesigned the old grain silo building which houses The Silo Hotel and a contemporary art museum. After the grain and shipping industry changed and started using containers, the grain silo remained unused for two decades. In the last few years, the V&A Waterfront mandated Heatherwick Studio to provide new breath into this historic building.
Even though the idea of the museum for Africa's contemporary art (Zeitz MOCAA museum opens in September) deserves praise, The Silo Hotel stands as a master piece separate from it. The building stands in the middle of the sunset and sunrise, merges vessels and industry with the iconic landscape of Cape Town, fuses existing concrete and steel with classic interior design, and combines proven service with highest existing technological and beauty standards. The history, geography, art and architecture cause excitement in every guest in love with unexpected environments and in search of inspiring places. The Silo is a climax of Cape Town.
Text, pictures & editor rights: Dima Euler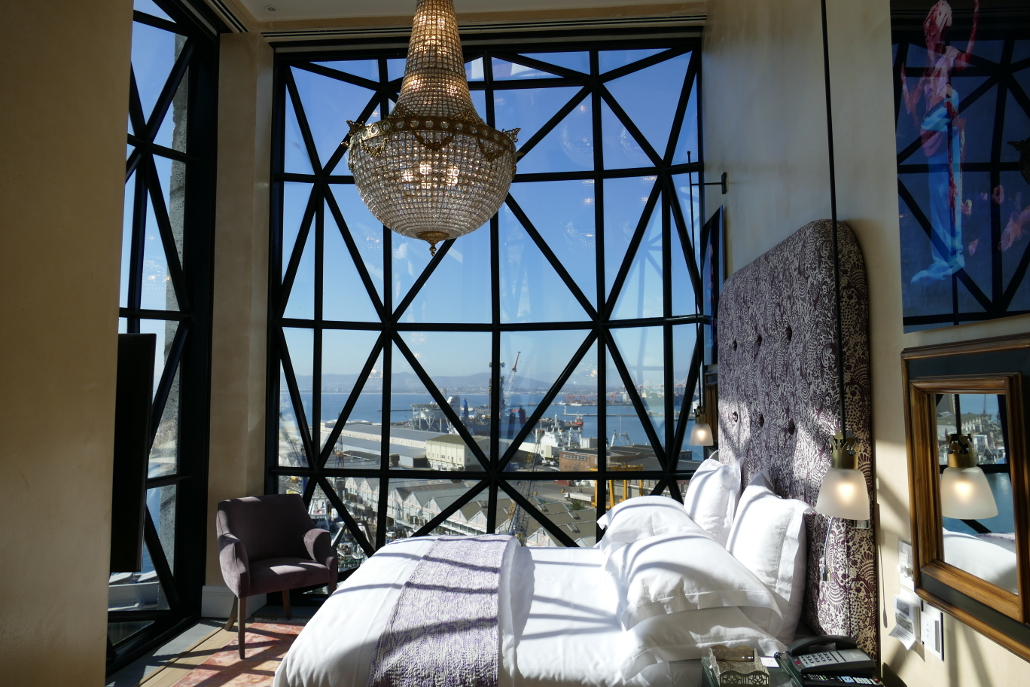 The Silo Hotel's Interior
The Hotel ticks all the boxes of what you expect for stars: bar, restaurant, spa, fitness, and service. Beyond the boxes, the hotel benefits from the genius of its designer and the character of the building. Concrete and gold embrace you in the foyer. The entrance combines industry chic with classic manufacturing of the interior. The lamps, fauteuil, furniture reflect high manufacturing capacity and understanding of details.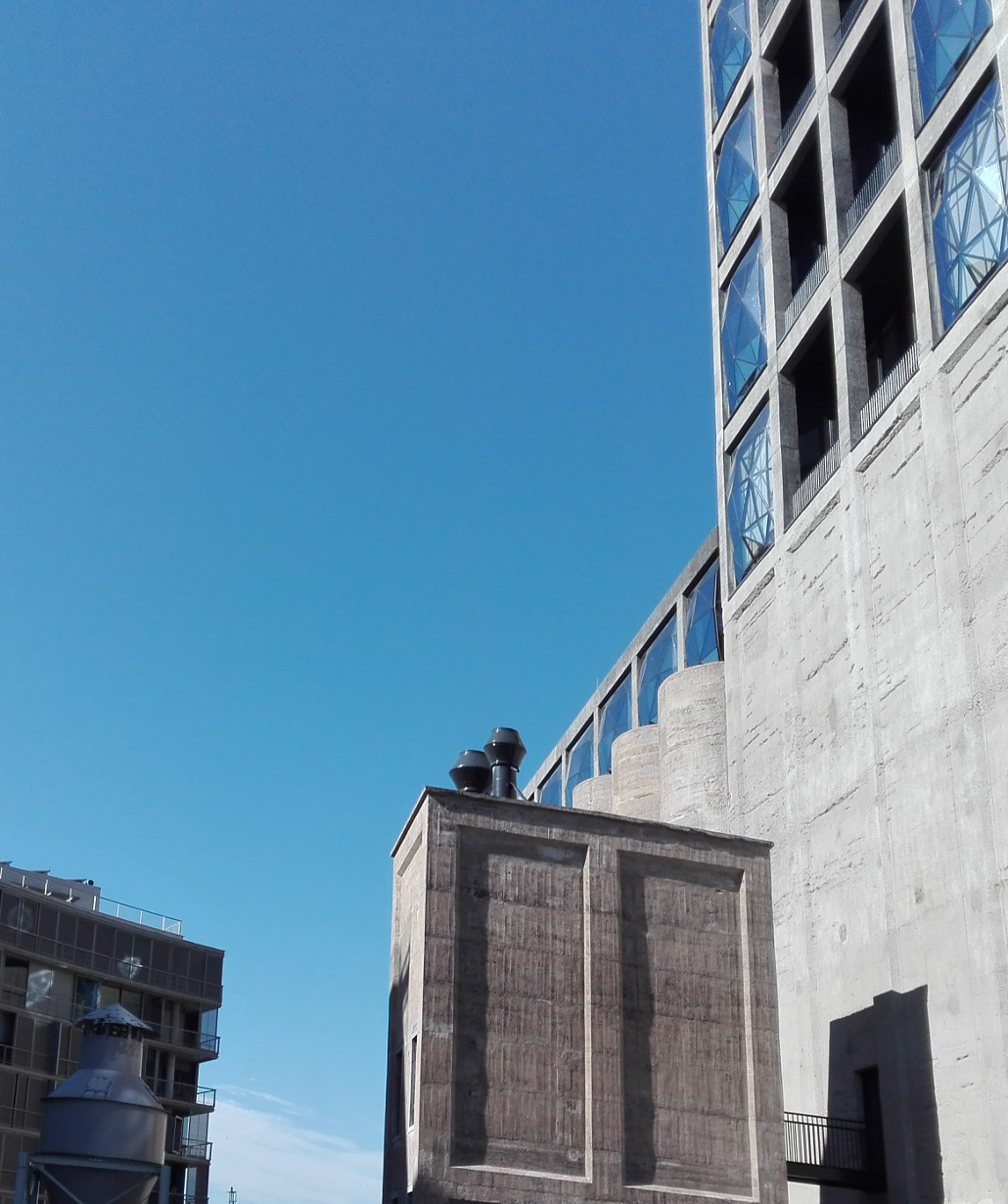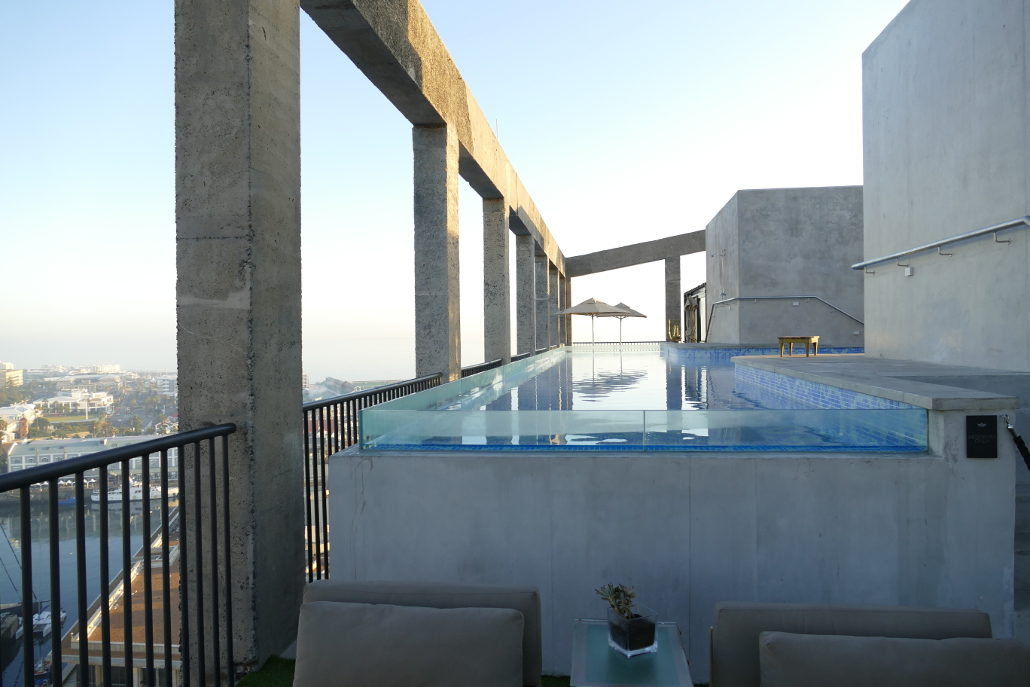 The fitness centre and spa convinces with modern interior and high quality treatment. On the fourth floor the hotel entertains a state of the art fitness centre and spa. It should not hinder you from running outside in the waterfront. 
The restaurant and bar offer all drinks you demand and a large selection of wine. On the sixth floor, the hotel contains the reception desk, restaurant, and bar. Guests feel the skeleton of the silo, in form of the old, steel, or space.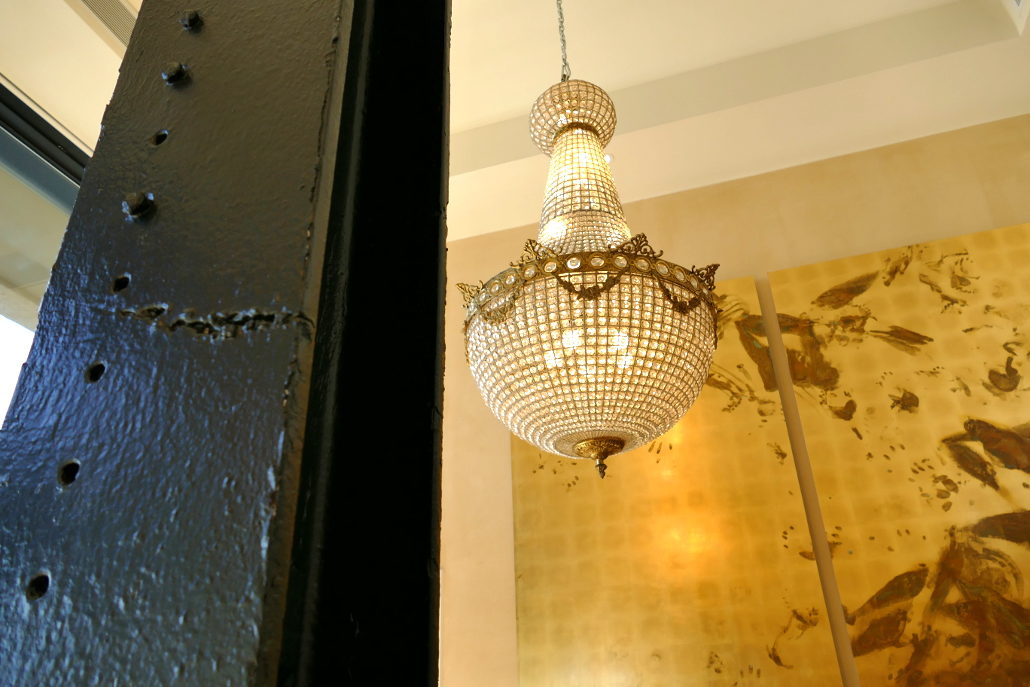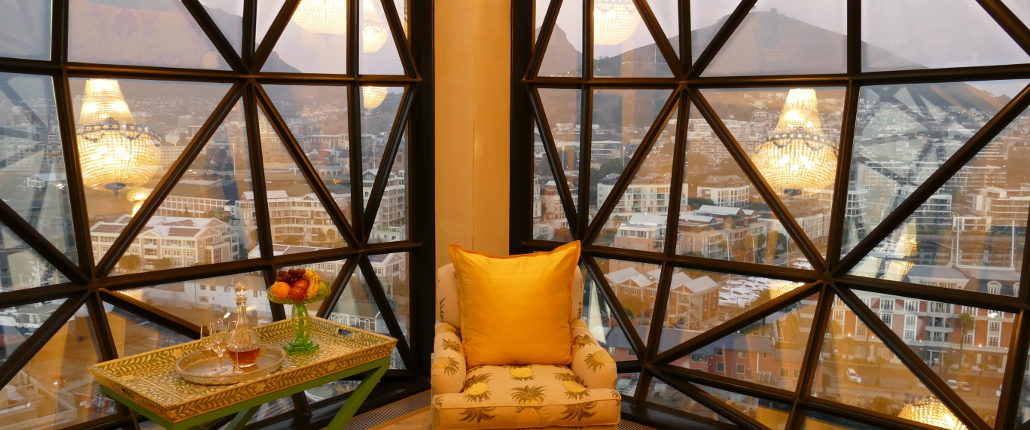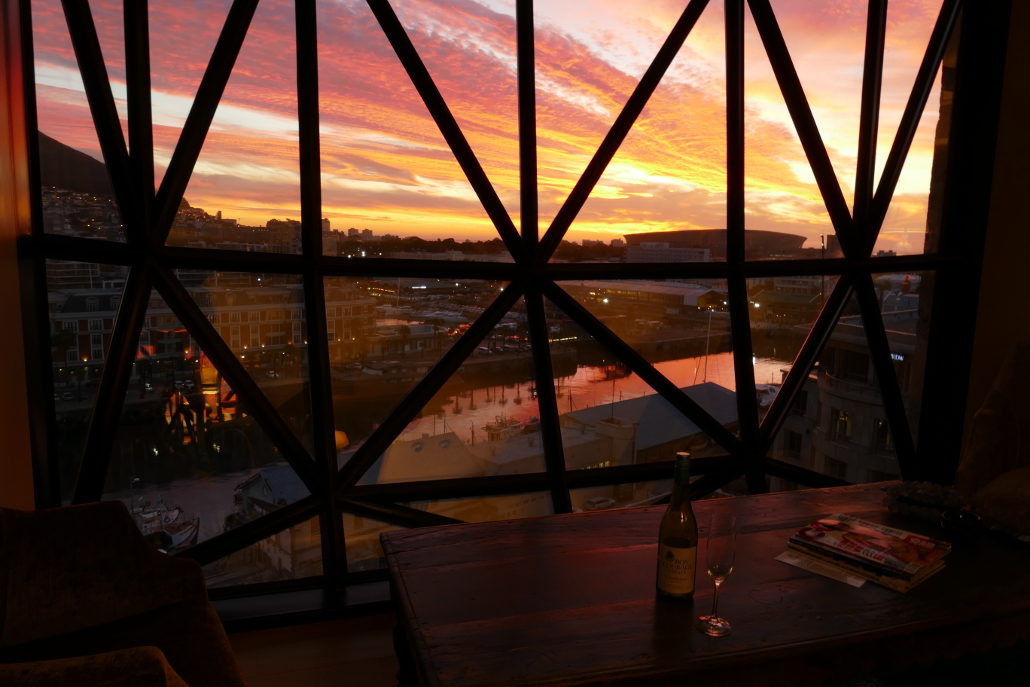 Rooms above Cape Town depending on the taste, sunset or sunrise, or even both. The seventh to tenth floors provide different kinds of hotel rooms. All of the rooms are decorated in contemporary African art. Some suites are two floors or/and several rooms. On top, the Silo offers a penthouse. Here, guests experience sunset and sunrise as well as a magnificent view spanning from Table Mountain across to the harbour. The view is above everything you know of Cape Town. You savour the most beautiful place on earth at the best spot possible. The view is massive, unique, and the interior elegant.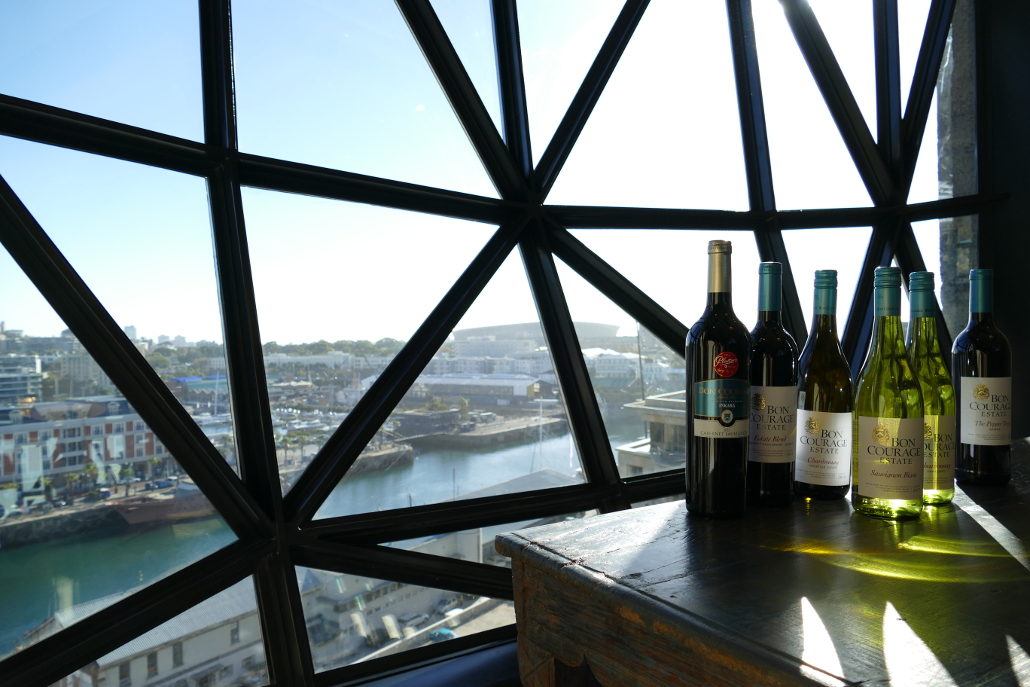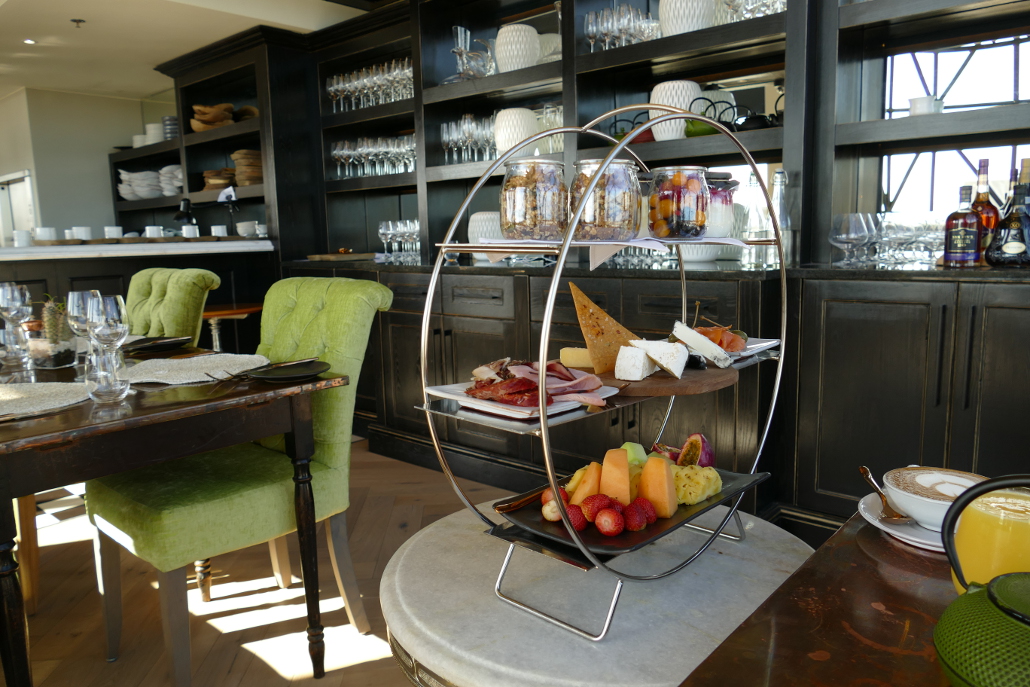 The eleventh floor has a boutique bar plus grill, and plenty of space for guests as well as an infinity pool, a recreation area, plus a 360° view from the top where you may sip your Chardonnay of the most decorate South African vineyard Bon Courage whenever you like. The number is limited. Hotel guests have priority. 
Zeitz MOCAA and The Silo
You want to be there in September. Then, Cape Town opens the Zeitz Museum of Contemporary Art Africa (Zeitz MOCAA) in this building. It is described as the leading collection of contemporary art from Africa and its Diaspora. However, The Silo provides little information of what a Silo guest may expect from this event or the museum. This museum fills an important gap in contemporary art. If you want to plan this trip, contact The Silo Hotel directly.
The Hotel : http://www.theroyalportfolio.com/the-silo/overview/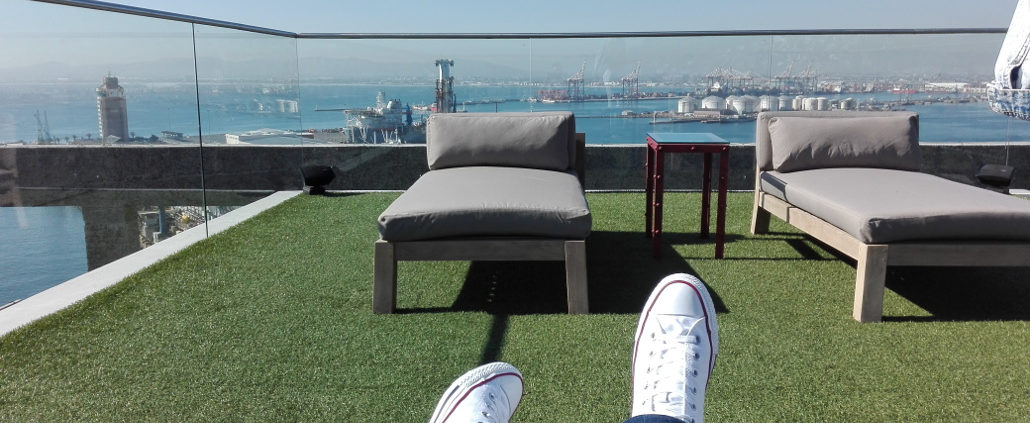 https://agentlemans.world/wp-content/uploads/2017/06/RoomandBed.jpg
687
1030
Ralph Widmer
//agentlemans.world/wp-content/uploads/2017/01/agw-logo-605.png
Ralph Widmer
2017-06-09 08:53:56
2017-06-19 16:53:32
Cape Town's Grain Silo - The Silo Hotel

A Trip To Southern France
I've been desperately waiting for this trip and honestly, it's one of our most beloved journeys ever. The idea to drive to Southern France has been in our heads since a while and finally we made it to this tremendous place.
It's been years I visited and even more I felt in love with the region. It takes you 7 hours from Zürich and you're in the middle of paradise. Endless fields of lavender and rosemary are turning this place into an absolute fairytale.
Provence seems to be the garden of Eden. Oleander, jasmine and roses cover the walls, houses and gardens. The food is beyond belief: organic meat with fresh spices, huge tomatoes and onions. A joy for every hedonist.
Provence is of course a very big wine region, so you have plenty of castles and wineyards to visit – a must-do for every wine lover.
During the night, the windows were open and the wind carried the scent of flowers into your room – incredible.
Driving through vineyards, uphill to small villages in Provence requires a cool sports car – the Audi TT RS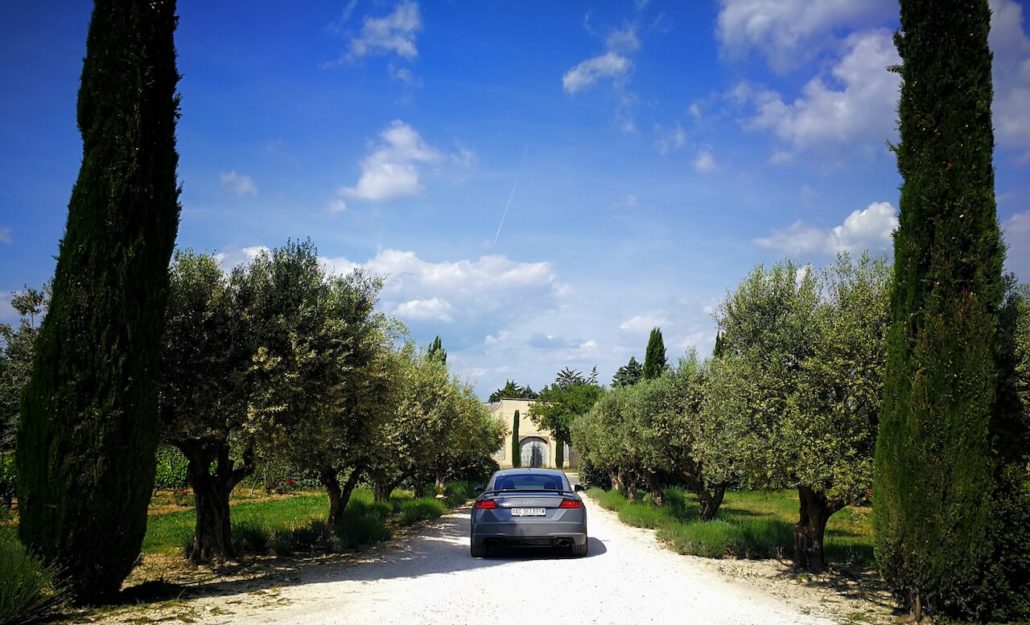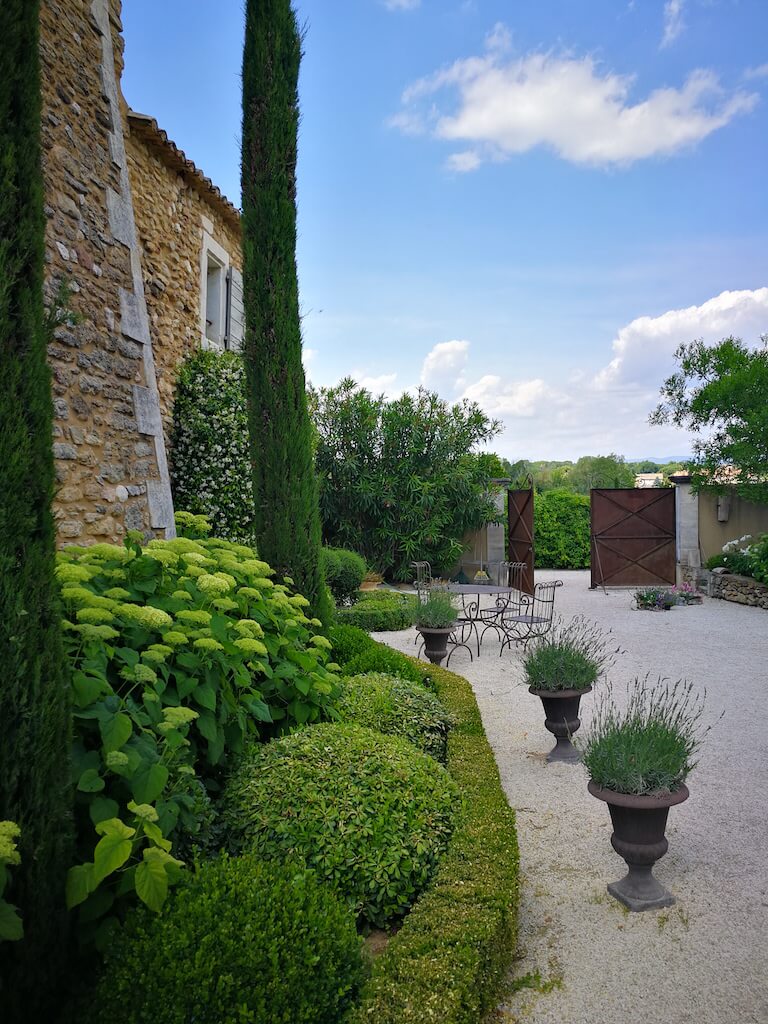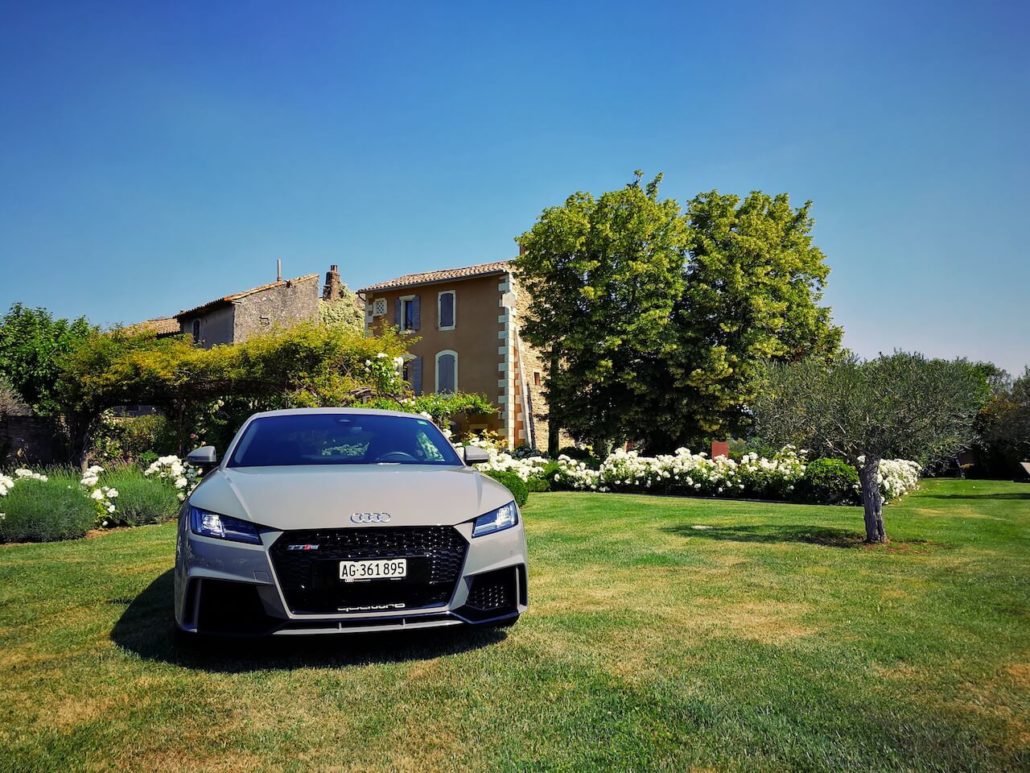 Audi TT RS – Have The Germans Fulfilled The Sports Car DNA?
Honestly, I didn't like the former model of the Audi TT that much. But in 2016, the Germans presented the new Audi TT RS at the Beijing Motorshow which turned up my excitement.
I kind of expected it will be fun to corner it amongst the roads of Southern France – but it's much cooler than I expected.
Let me explain why…
Audi TT RS – The Design
Yeah, the design was probably the aspect I didn't like that much about the old version of the TT. But this little beast, looks way sharper than its predecessor.
An aggressive yet beefy front, bigger air ducts, a deep spoiler are giving the Audi TT RS a more masculine look. Further, the new TT RS comes up with more shapes and edges, aluminium and carbon fibre elements – super sharp!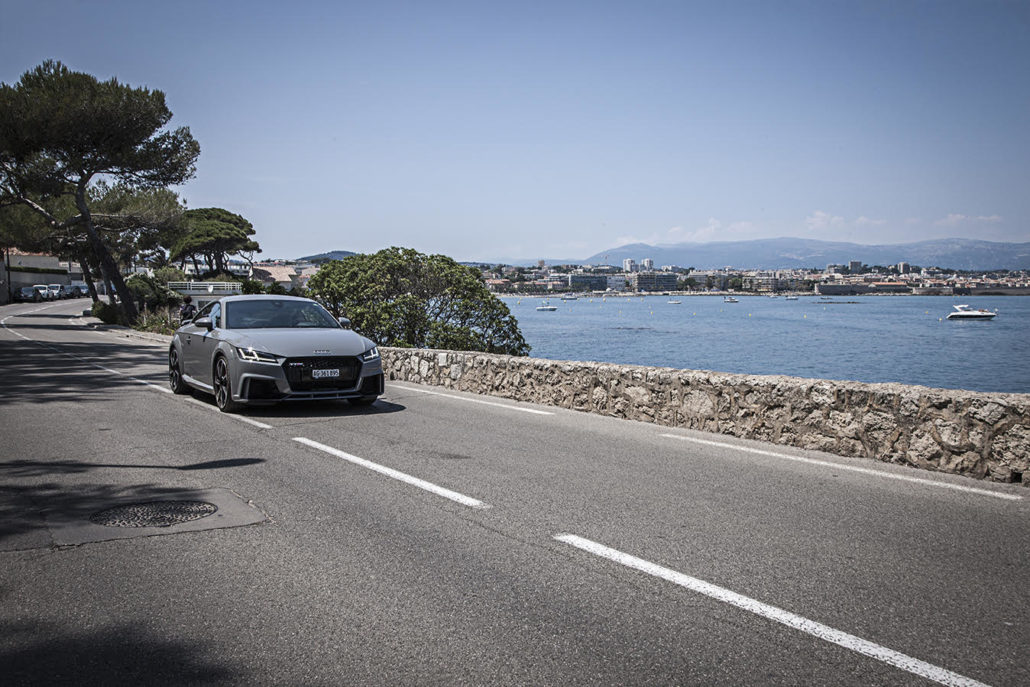 Is it quick?
Most likely, you will hear surprising figures now. It's runs from 0-100 within 3,7 seconds- that's what you almost expect from a supercar!
The 5 cylinder engine delivers 400 bhp and 480 Nm of torque, that's 60 hp more than the former model. The exhaust noise is superbly crisp and delivers the sports car DNA.
But what makes the Audi TT RS so fast and agile?
A few very important facts:
The coupé has a weight of 1440 kg

Underneath sits an Audi quattro all-wheel drive

The weight distribution is incredible
So, guess what's the most fun? Exactly: a mountain pass.
Comparing the Audi TT RS to a Porsche 911 Carrera GTS
That's pretty interesting now, I will drive the Porsche Carrera GTS today. It has 50(!) hp more, comes up with 550nm torque and it's just a very little more heavy. But still it takes the same amount of time from 0-100?
By the numbers, the Porsche should be quicker, but I have to admit: I have absolutely no idea why it's the same result. Hopefully the Porsche team can explain it to me today. I'll keep you posted.
Audi TT RS – Interior & Exterior
Its Colour
We talked a bit about the design, but you know what I love the most about this particular model? Its colour.
The colour is called  'Nardogrey' – but at the end of the day it simply looks like a grey you're expecting from a material called concrete. Huge thumbs up!
The Interior
Another bravo here and trust me, the interior delivers a lot of value for its price. The air vents look really cool! There is a net in the boot to fix the stuf in there – how good is that?
The seats are super comfortable, even after driving for 10 hours you're still perfectly comfy in those seats!
However, I found two disadvantages.
I'm 6'4 tall, my hand was touching the steering wheel when cornering. Not sure if the car is made for people taller than me.

The screen is placed in front of the driver. So, if your co-driver wants to adjust something it can end up a bit odd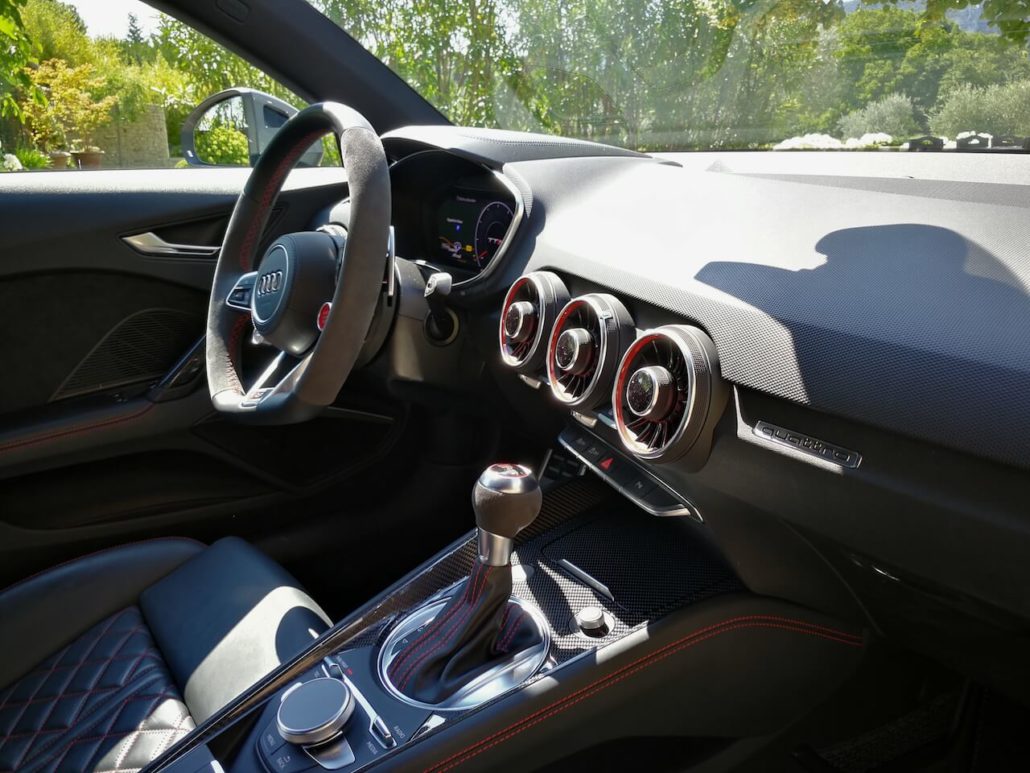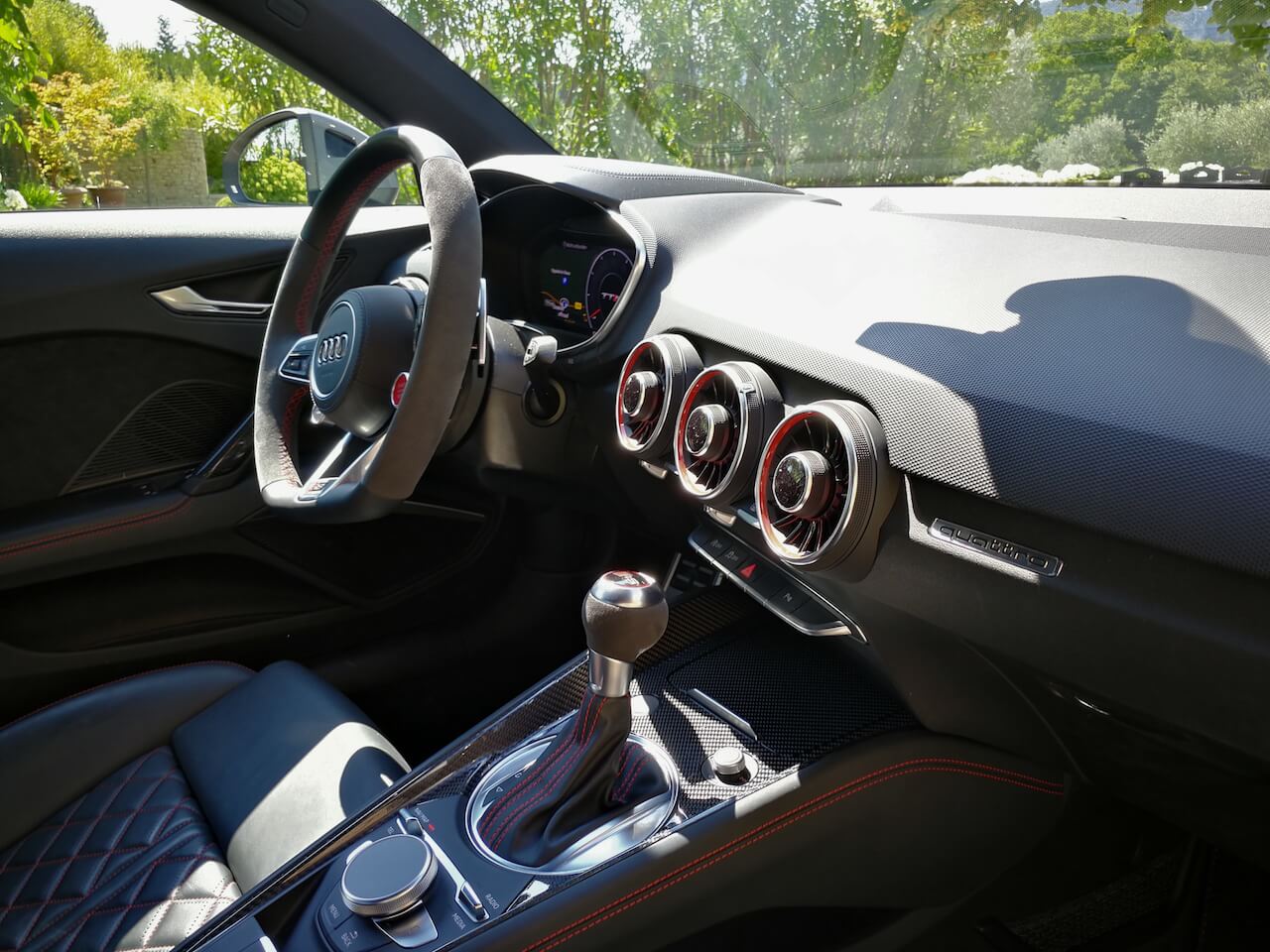 What's the price and am I happy?
The Audi TT RS Coupé you're seeing here is 100 grand, that is 50k less than its competitor the Porsche Carrera GTS. Pretty big amount to be honest, again I'm excited to hear why.
And yes, I'm very happy and Audi managed to make me a TT lover. Also, there is a lot of love from pedestrians, I have not expected that!
https://agentlemans.world/wp-content/uploads/2017/06/Audi-TT-RS.jpg
756
1266
Ralph Widmer
//agentlemans.world/wp-content/uploads/2017/01/agw-logo-605.png
Ralph Widmer
2017-06-08 07:41:28
2017-06-21 14:08:30
Audi TT RS - A Trip To Southern France

Today, I'm teaming up with AXE, the team phoned me up and asked if I wanna join their campaign. After trying out the new products and being very happy with the new bodyspray and bodywash, I started to do my thinking. AXE YOU asks you to find back to your roots, to do your own thing – to find your something.
Who is perfect? Nobody is! But we're all individuals, we're unique. Each and everyone of us has his own something, something that makes you special. The path to find it, might be a long one – but I'm sure you can find it as long as you listen and watch your inner carefully.
Win 1000 CHF Voucher For Your Trip
Join us and comment your something into the article, please don't forget to participate with your email address. The most creative participant wins 1'000 CHF voucher for your own trip!
#Yougotsomething – Win 1000 CHF for your Trip!
Together with AXE, you can win a voucher for your trip! There are a few ways to participate, show us YOURSOMETHING and:
Send us an email with your something

Use #gentlemangotsomething on Instagram and link the axe_offiziell account

Comment this article and explain us what makes you special
The most creative wins!
Yougotsomething – What Is My 'Something'?
Traveling has always been an activity that I probably adore the most. I traveled over 30 countries meanwhile – and I admit, there is absolutely nothing that expands my character as much as traveling does.
Meeting other cultures, travel through deserts and never ending landscapes sometimes makes you never returning home. Traveling is a magical trip and it will lead you to inner peace. Go and listen to people who did a world trip, you will know what I mean.
Trust me, I keep packing my duties to travel. But sometimes, it's time to return home.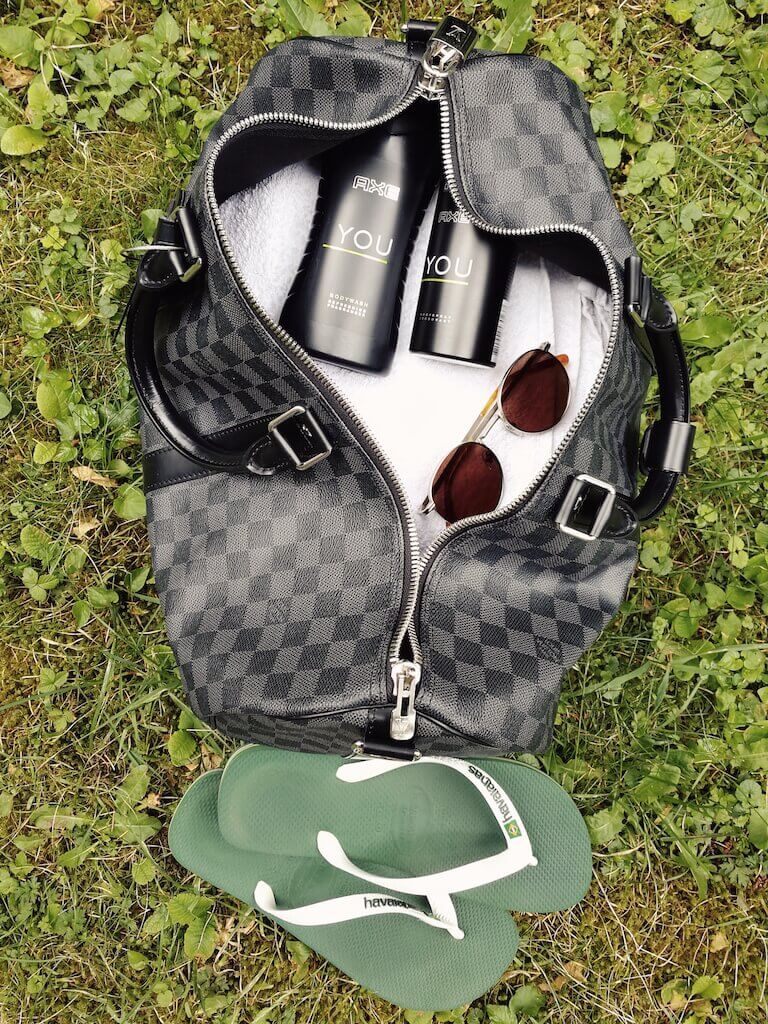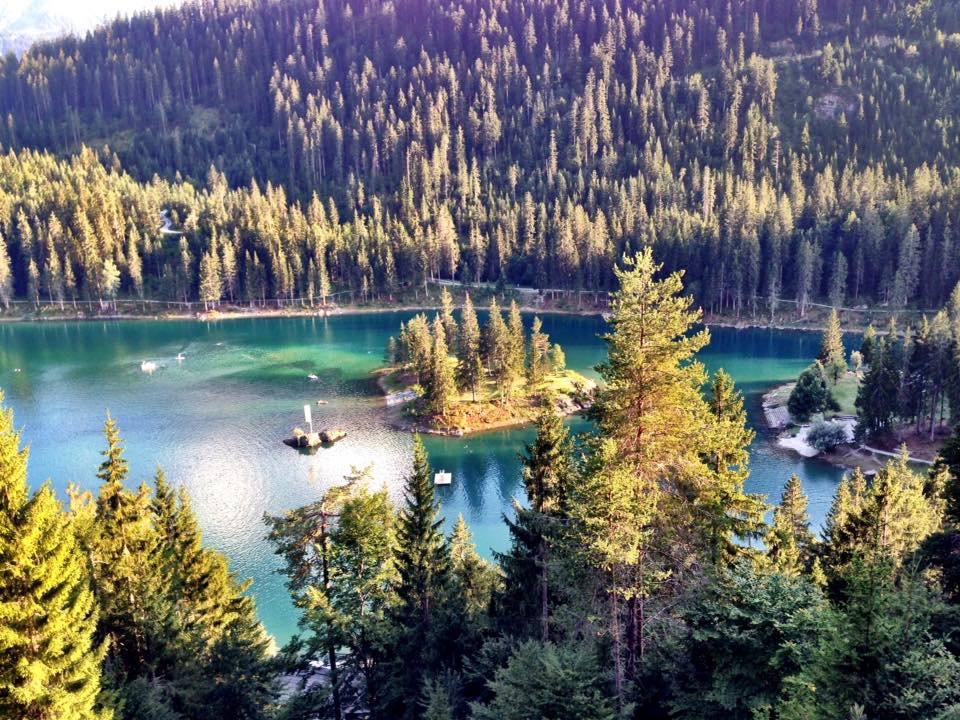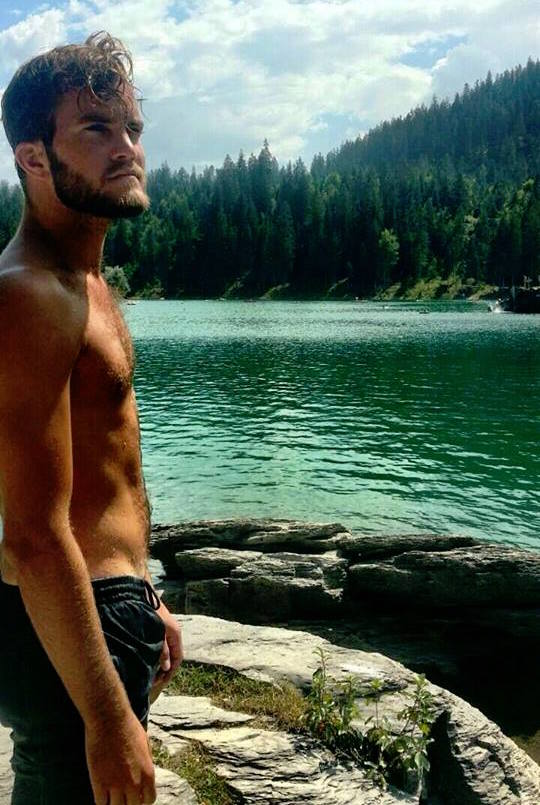 Flims – Where My Heart & Soul Belongs
The AXE team asked me to write about my 'something' – and it took me quite some time to find out. And since I'm not a very good skater or anything like that, I had to do some deeper thinking. Well, traveling is for sure my thing. But there is a special place I wanted to write about. It's the place where I spent my childhood, and not only this – it simply belongs to the most beautiful places on mother earth.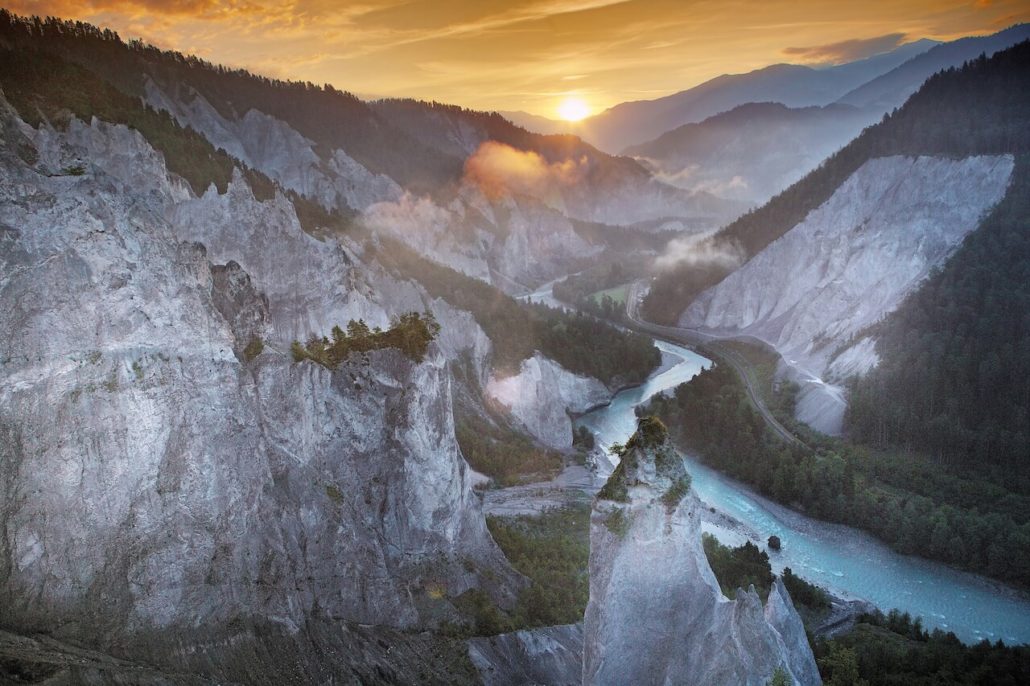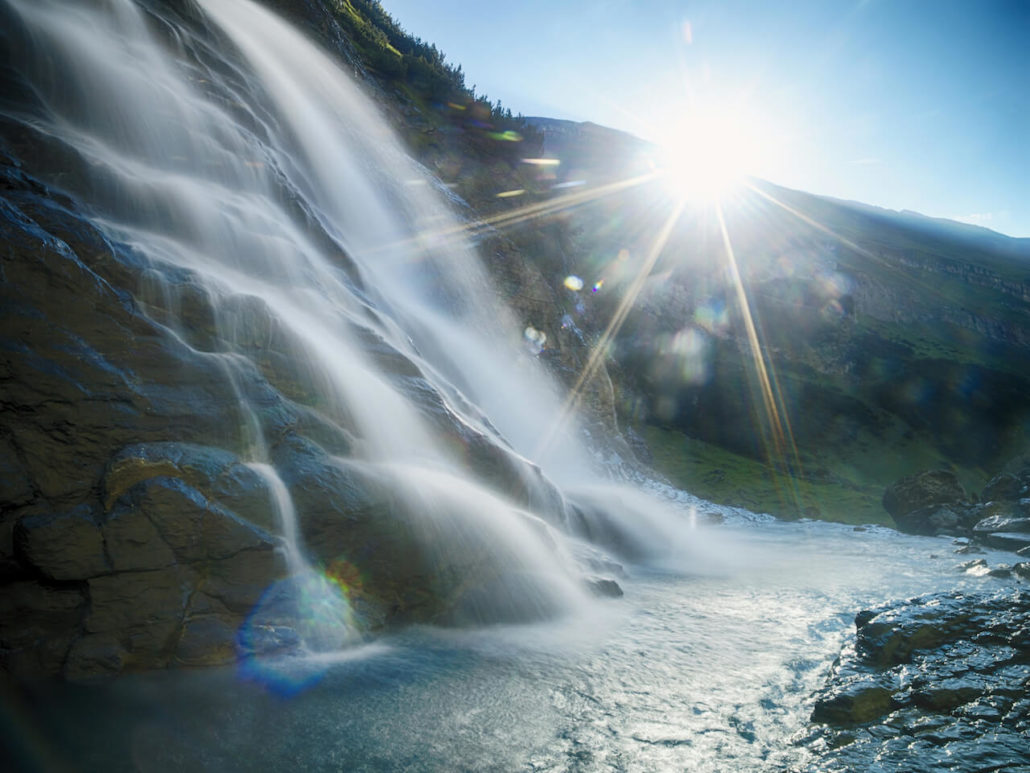 Flims – Finding The Inner Peace
I hope you do have a place to find your inner peace. It's this very moment when you arrive, and you're completely relaxed. We're all different, some of you might be discovering this feeling at a Techno Party – fine! It's your something then.
My place to find meditation, is located up in the Swiss mountains. Flims is located in Graubünden, Switzerland. The village is nestled in the middle of trees, lakes and mountains. It's the Seychelles of Switzerland, so to say.
Sky blue water, you can almost drink it directly from the lake. The air is balm for the soul and there is: silence. It's a journey to become no-one.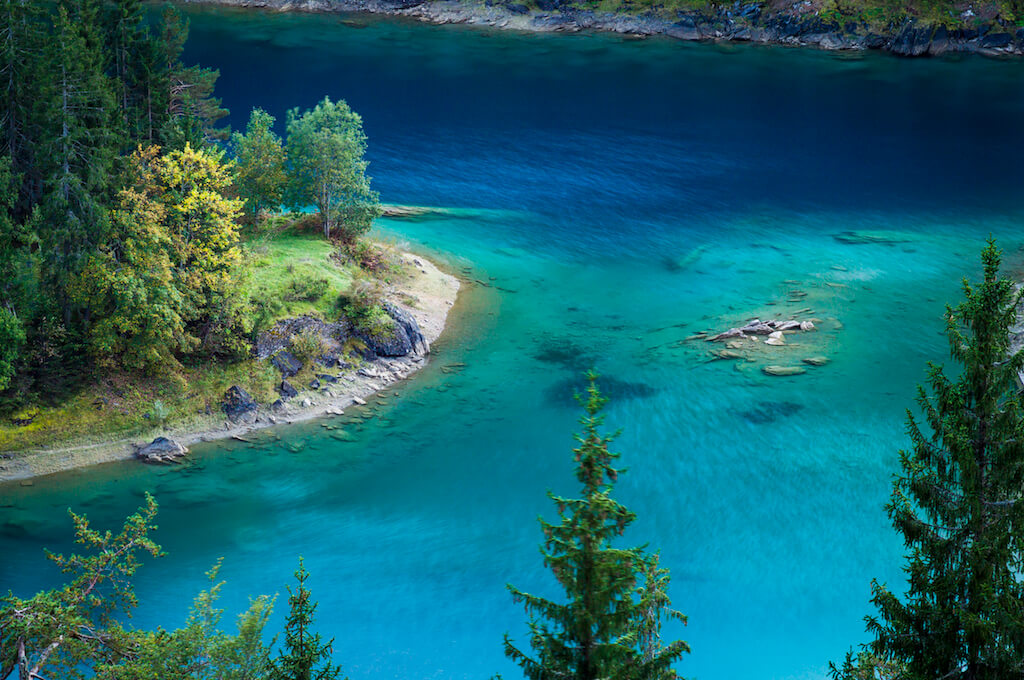 Biking And Hiking In Flims
Spending a few days at the staggering place, you will have time to workout and relax. Loads of chances to do hiking, biking and enjoy free time at the 'Caumasee'
Check their website, you will find some good advise.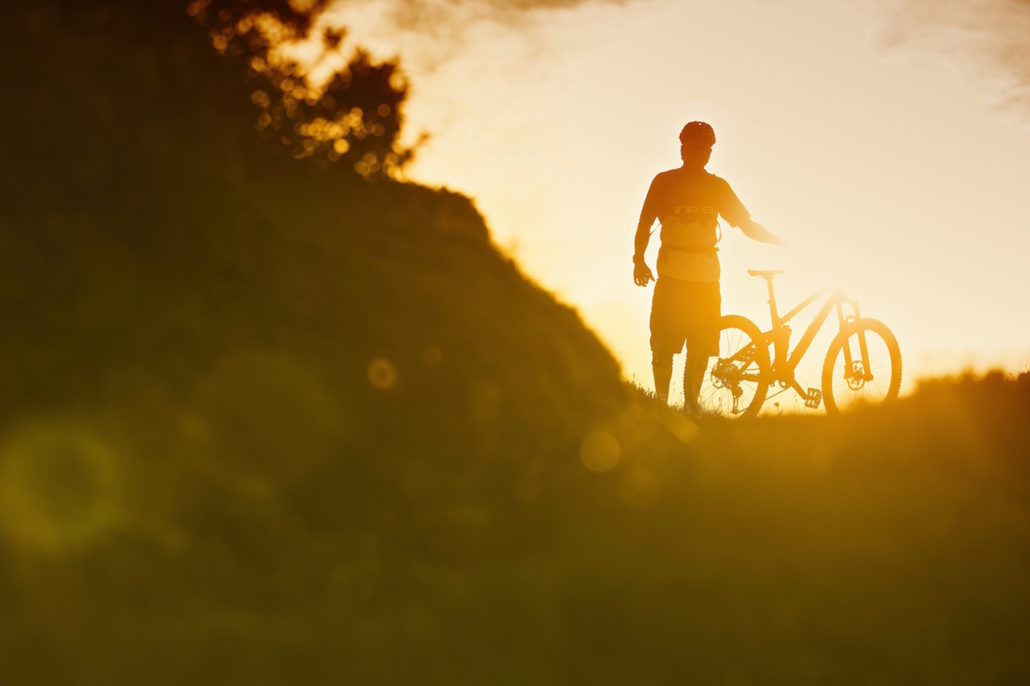 https://agentlemans.world/wp-content/uploads/2017/06/Flims-See.jpg
680
1024
Ralph Widmer
//agentlemans.world/wp-content/uploads/2017/01/agw-logo-605.png
Ralph Widmer
2017-06-06 13:44:58
2017-06-21 14:11:49
#Yougotsomething - Show Us Your Something And Win!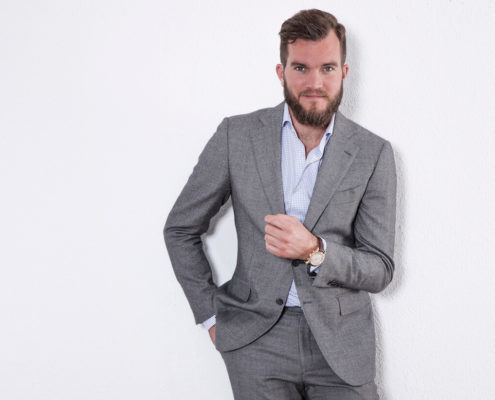 Business Casual - Introduction Today we're talking about an important topic: dress codes. Since I'm running a Men's magazine, we're explaining that first, I hope we can talk about the ladies soon.Every now and then, I'm asked how the dress…
https://agentlemans.world/wp-content/uploads/2017/05/business-casual.jpg
822
1280
Ralph Widmer
//agentlemans.world/wp-content/uploads/2017/01/agw-logo-605.png
Ralph Widmer
2017-06-06 07:16:57
2017-06-21 14:10:48
Business Casual - The Dress Code Explained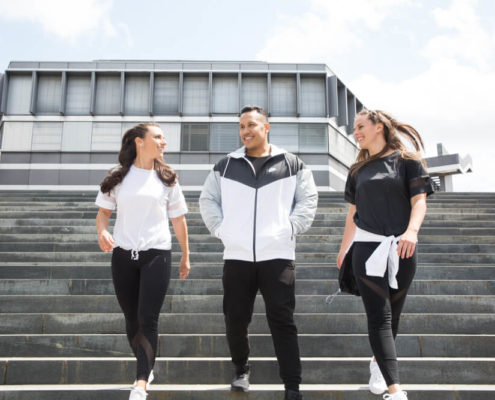 Alessandra, Livia & Manuel are three young and successful coaches from Zurich. The team offers various workouts such as bootcamp, pilates or personal training in Zurich. In their spare time, the girls run their Blog Fiteluxe - with numerous…
https://agentlemans.world/wp-content/uploads/2017/06/BLGSports.jpg
667
1000
Ralph Widmer
//agentlemans.world/wp-content/uploads/2017/01/agw-logo-605.png
Ralph Widmer
2017-06-06 06:43:41
2017-06-06 07:25:57
How To Lose Belly Fat Fast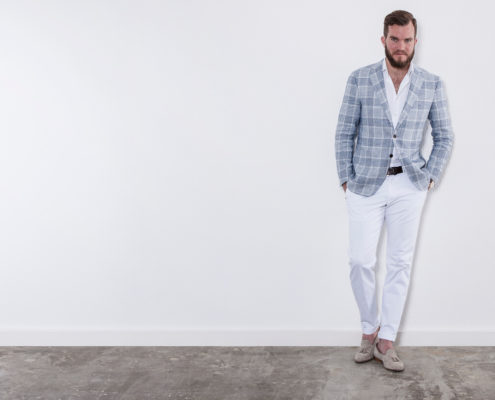 Smart Casual – Introduction We all get invited time by time. Whether after a working day for the afterwork event, a private party with friends, company meetings or other cool events.The flyers and Emails flutter in all colors and shapes…
https://agentlemans.world/wp-content/uploads/2017/05/smart-casual-1.jpg
818
1280
Ralph Widmer
//agentlemans.world/wp-content/uploads/2017/01/agw-logo-605.png
Ralph Widmer
2017-06-02 07:54:20
2017-06-19 11:05:26
Smart Casual - How It Works