We could hardly wait – with the Davidoff Robusto Real Especiales 7, the company presents the first 'vintage' blend of 7 tobacco varieties matured over several years. To complete the whole tasting experience, the special and limited rum "EL REY" was developed together with the Langatun Distillery.
Tasting of the Davidoff Robusto Real Especiales 7
The complexity of this blend of 7 different tobaccos is unique in this form and becomes a wonderful feeling after the first lighting. The achievement of rolling an inlay of 5 different tobaccos and guaranteeing a solid smoking experience, seemed literally impossible to the experts. Nevertheless, the Davidoff Robusto Real Especiales 7 was developed from fiction into an outstanding product.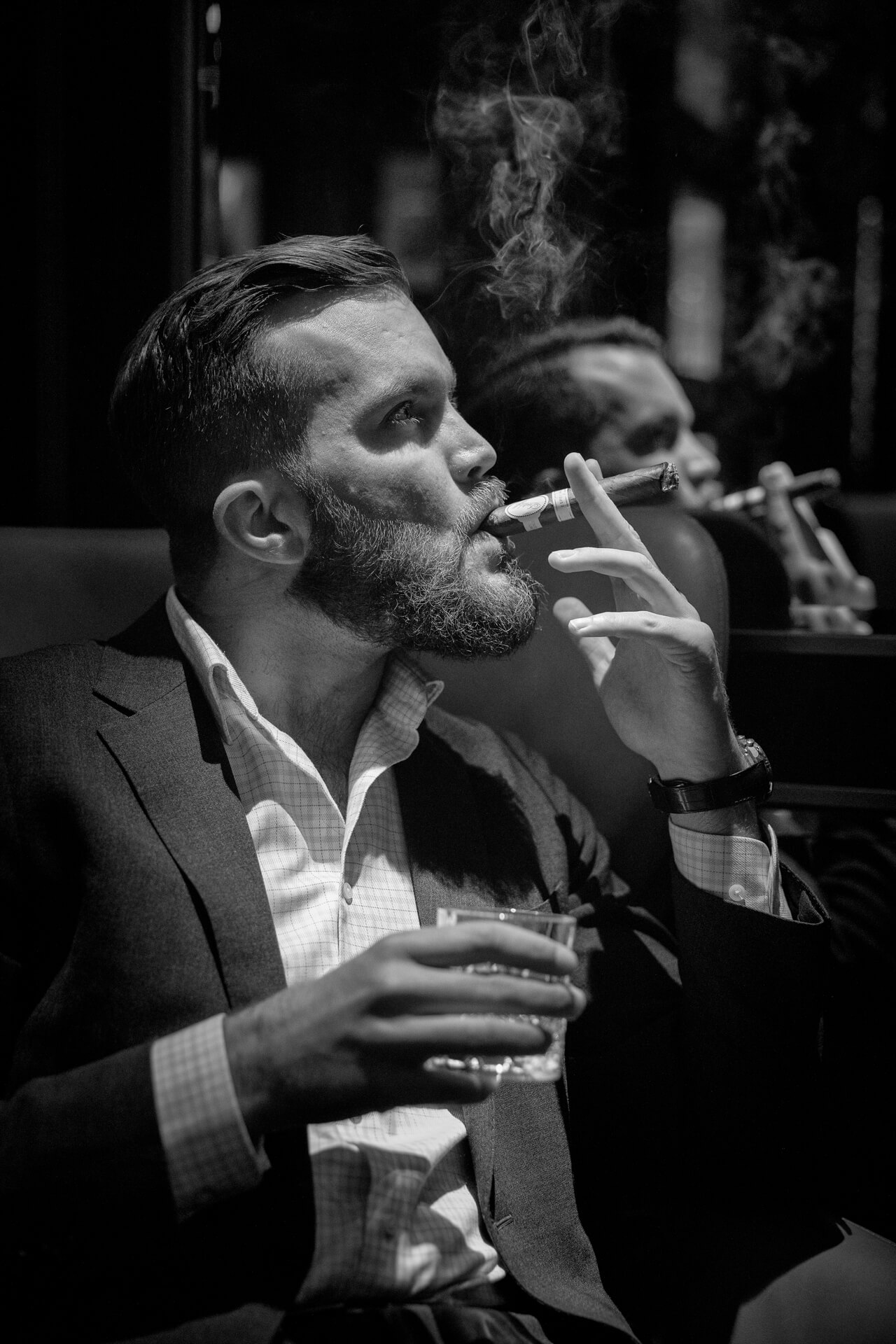 Pictures & Rights @ Christian Schmid Fotowerk 132
The smoking experience of Real Especiales 7
The union of the four classic lines of Davidoff, makes this cigar a very individual smoking experience. While smoking, you alternately encounter notes of chocolate, wood, spices, earth and some moss.
Quality ✭✭✭✭✭✭
We are used to it from Davidoff: the quality is excellent as always.
Smoke development ✭✭✭✭✭✭
Apart from the quality, the smoke development is probably the biggest USP of Davidoff cigars.
Taste ✭✭✭✭✭✭
The Davidoff Robusto Real Especiales 7 is all in all a very balanced and creamy cigar which surprises you again and again with different flavours.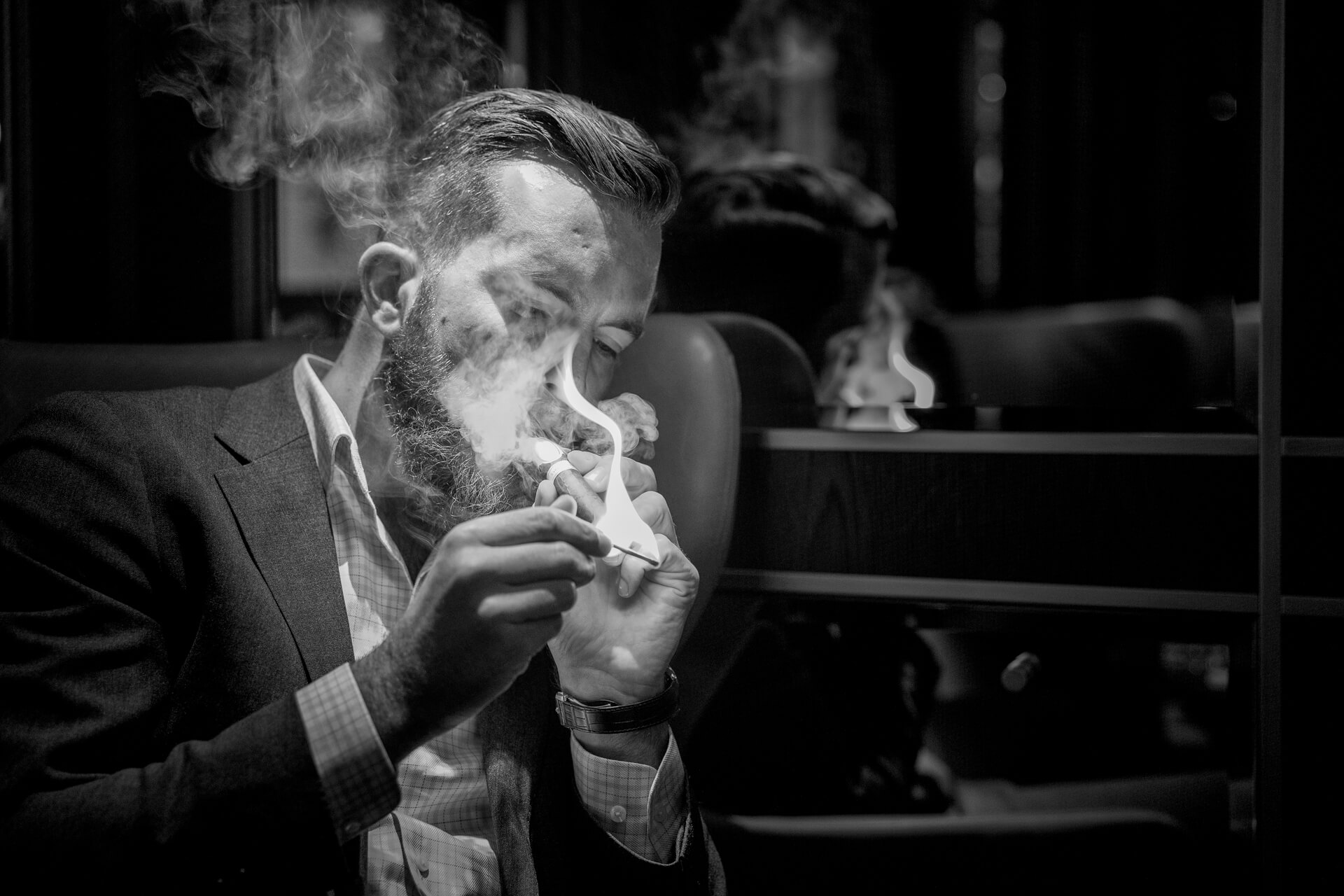 The most important at a glance
Since April the cigars are available at retailers & flagship stores

The Davidoff Robusto Real Especiales 7 is limited to 8000 boxes worldwide.

Davidoff uses 7 matured tobacco varieties which are also included in the classic Davidoff Core line Signature, Grand Cru, Aniversario and Millenium Blend.
A little tip: If you like the fine notes of wood and chocolate of the Robusto Real Especiales 7, for example, you will enjoy the Davidoff Millenniuim Blend a lot. Every cigar lover will be able to identify their favourite flavours from the new edition in one of Davidoff's four core lines.

The rum "EL REY" as a suitable accompaniment
Together with the Langatun distillery the special and limited rum "EL REY" was developed. It is full-bodied, elegant with aromas of dried fruits, oranges and spices. Thus the rum fits perfectly to the four main lines of Davidoff mentioned above – a perfect pairing.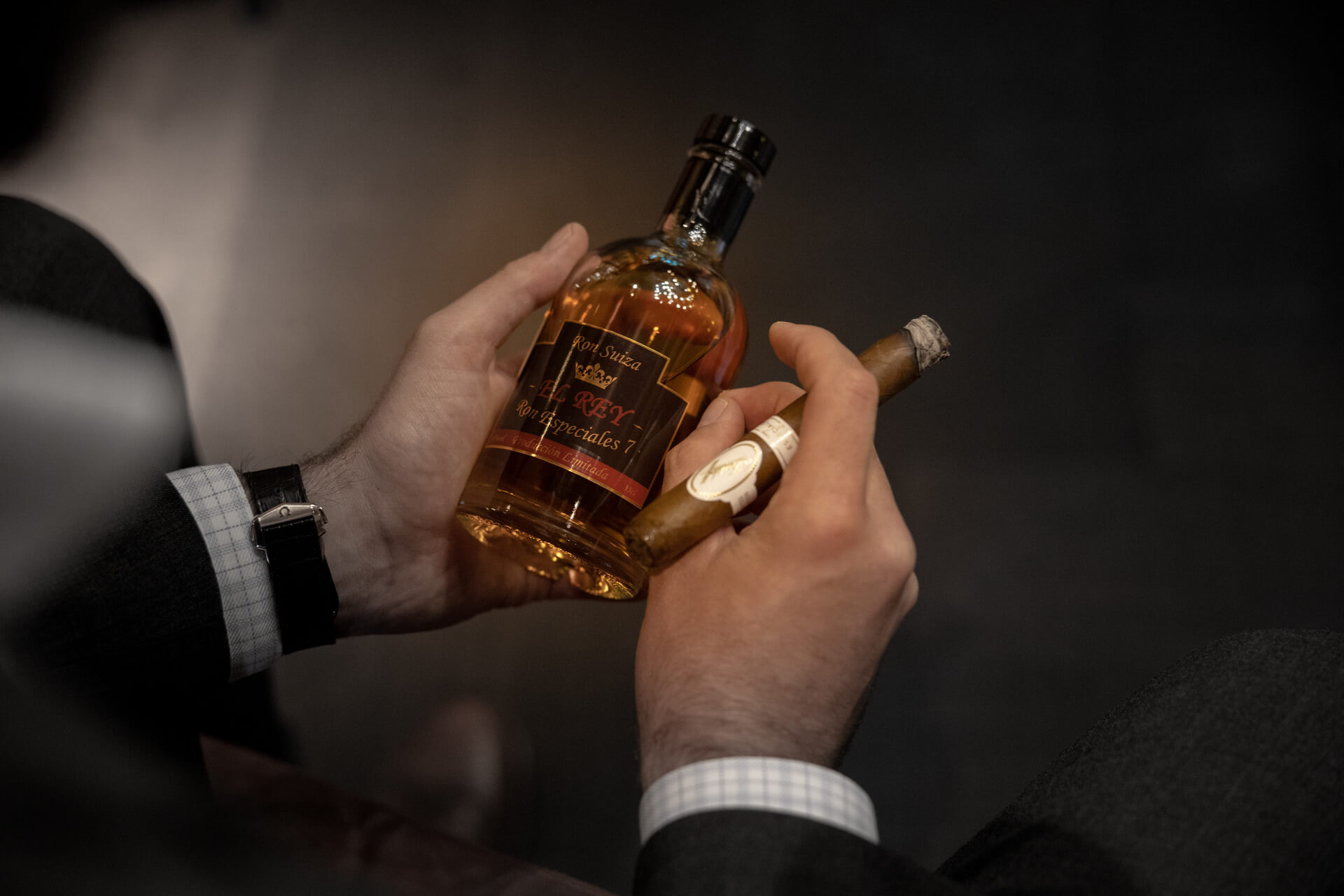 Price & Availability
The edition and the rum have been available from all Davidoff dealers since the first week of April.
Davidoff Limited Edition 2019 – Box of 10: CHF 285.00
https://agentlemans.world/wp-content/uploads/2019/04/Davidoff-Real-Especiales-7.jpg
1280
1920
Ralph Widmer
//media.agentlemans.world/2017/01/agw-logo-605.png
Ralph Widmer
2019-04-29 14:32:03
2019-04-29 14:48:50
Tasting of the Davidoff Robusto Real Especiales 7

We're often asked whether there are also high-quality watches for a reasonable budget. The answer is: yes ! We have teamed up with Hamilton Watches to present the best mens watches under 2000. The timepieces of the former US watch manufacturer have one thing in common: they convince with harmonious optics and offer excellent value for money.
About Hamilton Watches – a legendary brand
Hamilton was founded in 1892 in the US and looks back on over 100 years of glorious history in the service of aviation. Since the early days of aviation, Hamilton has provided pilots and co-pilots with important cockpit instruments. Meanwhile, Hamilton is part of the Swatch Group and produces all its watches in Switzerland (SWISS MADE).
At the heart of cinema
The brand not only has an impressive tradition and history, it can be seen in more than 500 films, including blockbusters such as Pearl Harbor, Interstellar, Men in Black and Shanghai Express.
The best mens watches under 2000
1. The Khaki Field Murph Auto (ref. H70605731)
This is the moment every fan of Interstellar has been waiting for! The model is a faithful re-edition of the watch that appears in the film on the wrist of the main character Murph. With the word "Eureka" printed in Morse on the second hand, this watch is a must-have for movie fans and a collector's item for Hamilton lovers. The "Murph" comes in a limited edition package developed in collaboration with award-winning production designer Nathan Crowley.
The Murph is a real eye-catcher and therefore our number one of the best watches under 2000. In the film Interstellar, Cooper transmits the necessary data to Murph via Morse code to evacuate people from Earth. Around 5 years later, it is available in its original form in stores. It is so well done, we have just ordered it!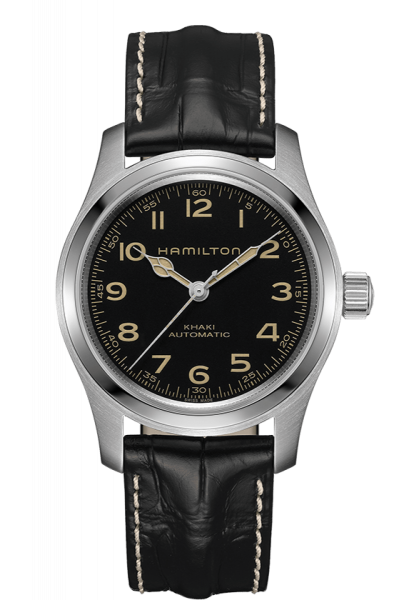 CHF 945,00 | 42mm diameter | automatic winding, H-10 ETA movement | stainless steel | calfskin
https://www.hamiltonwatch.com/de-ch/h70605731-khaki-field-murph-auto.html
2. The Khaki Aviation X- Wind Day Date Auto (Ref. H77765541)
With large numerals, sporty clockhands, weekday and date display, the Khaki Aviation is a very nice pilot's watch, which is also convincing in terms of colour combination – a great daily driver.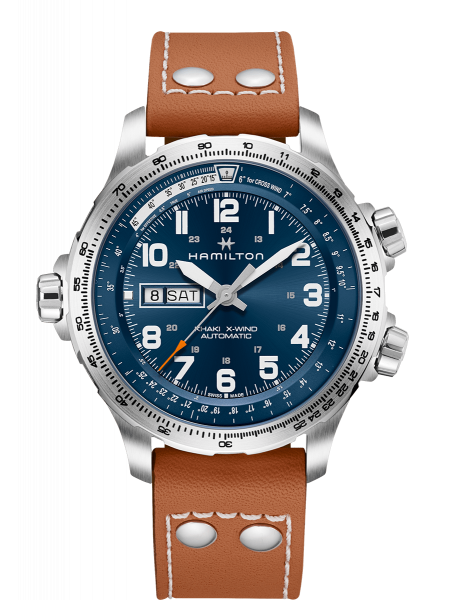 CHF 1075,00 | 45mm diameter | automatic winding, H-30 ETA movement | stainless steel | calfskin
https://www.hamiltonwatch.com/de-ch/h77765541-khaki-x-wind.html
3. The Jazzmaster Auto Chrono (Ref. H32586881, H32586541, H32586511)
The Jazzmaster presents itself elegant and sporty, according to the rhythms of modern life. The contemporary H-21 automatic chronograph movement offers a date display and a power reserve of 60 hours.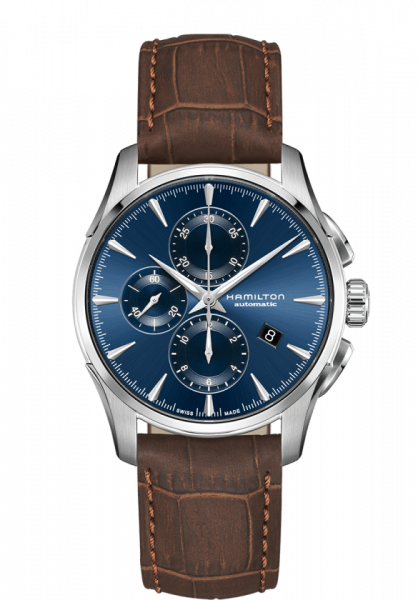 CHF 1725,00 | 42mm diameter | automatic winding, H-21 ETA movement | stainless steel | calfskin
https://www.hamiltonwatch.com/de-ch/h32586541-jazzmaster.html
4. The Intra-Matic Auto Chrono (Ref. H38416541)
At CHF 2150.00, the price is a little bit above the limit in terms of best mens watches under 2000, but we couldn't resist presenting this really beautiful chronograph. The reason is simple: the modern revision of the 1968 model with its characteristic Panda dial is an absolute eye-catcher.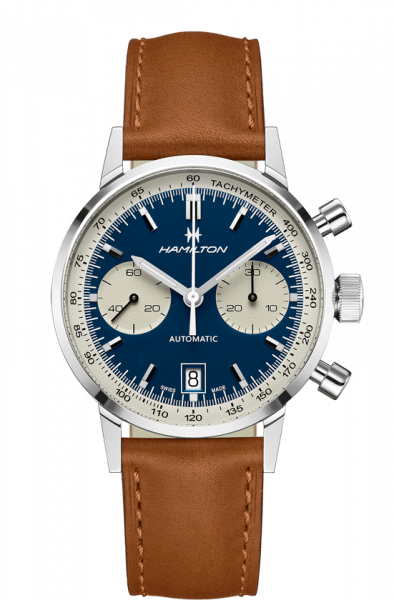 CHF 2150,00 | 40mm diameter | automatic winding, H-31 ETA movement | stainless steel | calfskin
https://www.hamiltonwatch.com/de-ch/h38416541-intra-matic.html
https://agentlemans.world/wp-content/uploads/2019/04/uhren-für-männer.png
864
1536
Ralph Widmer
//media.agentlemans.world/2017/01/agw-logo-605.png
Ralph Widmer
2019-04-29 13:39:32
2019-05-05 16:10:36
Best mens watches under 2000

The idea of presenting the first mini SUV was certainly controversial in 2010 and plays a central role in Land Rover's success story, as the British car manufacturer sold almost 800,000 units of the Evoque in the nine years since its inception. Now follows a new and promising version, which is also available vegan* on request: the Range Rover Evoque 2019.
Our test drive with the new Range Rover Evoque
The route of our test drive couldn't have been more beautiful: it started on a sunny spring morning in Milan, led over narrow roads and woods up to the Refugio Venini and at the end along the picturesque Lago di Como. Land Rover's compact SUV was able to prove that the Range Rover Evoque was not only developed for Victoria Beckham. It's not surprising news: there's a lot of off-road in the Evoque.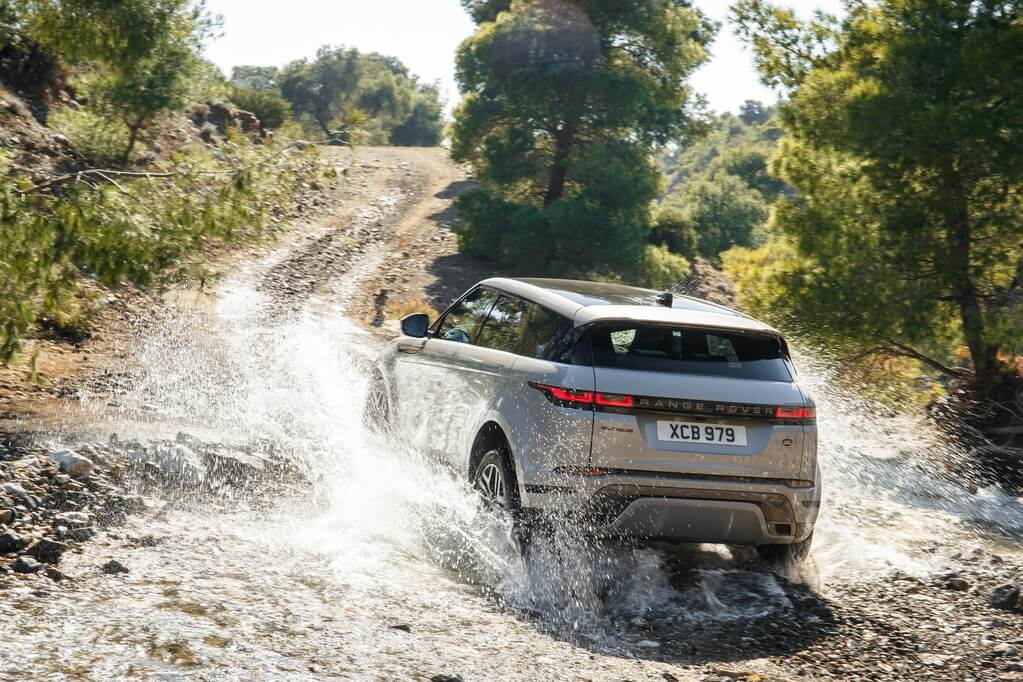 Four-wheel drive, Terrain Response 2 automatic & revised platform
So that the Rane Rover Evoque can also prove itself off the road, pretty much everything has been revised:
The Evoque absorbs absolutely every unevenness: McPherson struts and the Hydrobush suspension provide a lot of driving comfort and smoothness.

With the new Premium Transverse Architecture (PTA) from Land Rover, the Evoque is stable and safe.

Adaptive Dynamics – sensors permanently monitor the road surface and optimize suspension up to 100 times per second

Active Driveline all-wheel drive distributes power to the front wheels (to save fuel) and switches on the rear wheels unnoticed within 0.3 seconds if traction is lost.

Various driving programs such as "Comfort", "Sand", "Grass/gravel/snow", "Mud" or car are available.




Ground clearance of 212 millimetres including front and rear slope angles of 22.2 and 30.6 degrees respectively.
Conclusion: The Evoque from Land Rover thus manages the balancing act between city speedster and off-roader in the best manner.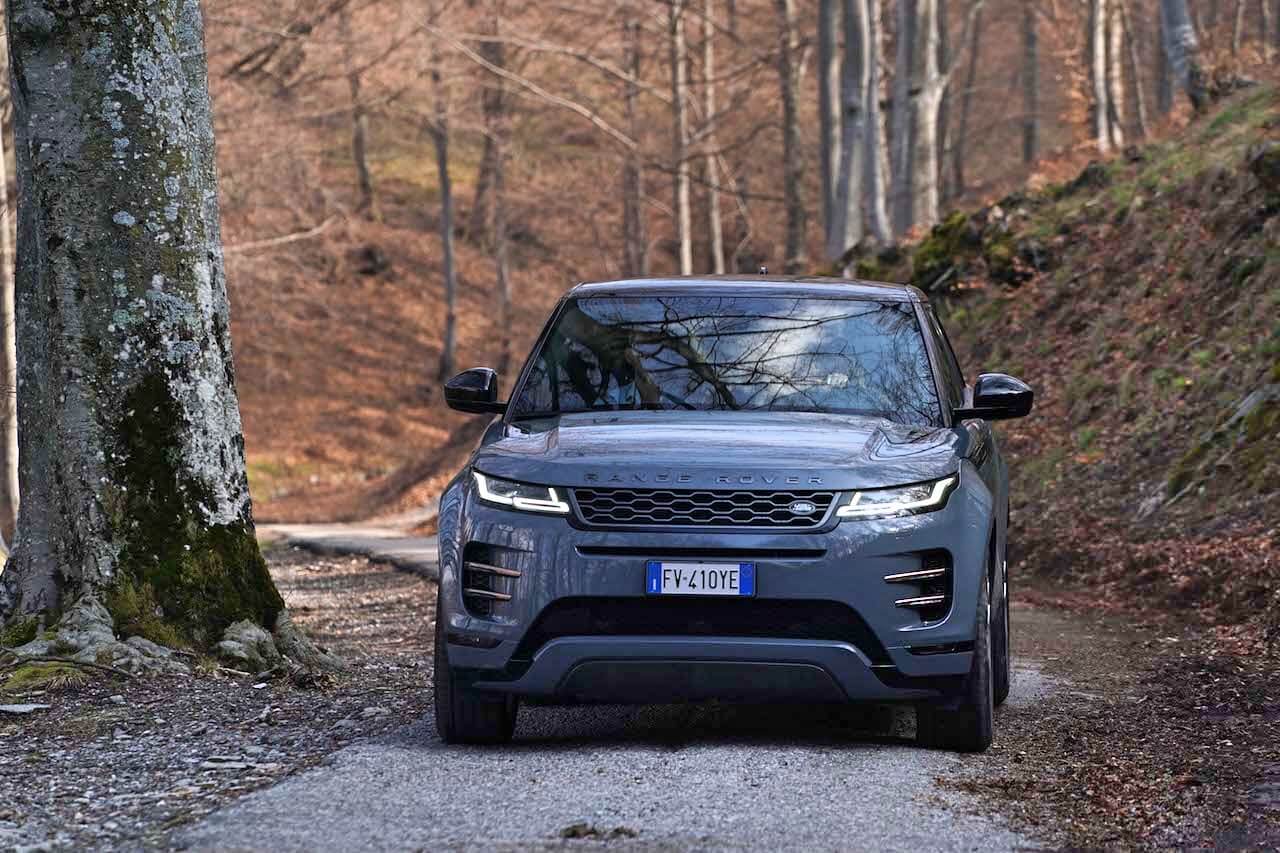 Form language & design
The Evoque DNA is still in there, the fact that we face a compact SUV can be recognized by the size quickly. The boot increases by 10% to 591 litres, with an additional 20 mm legroom at the rear. Otherwise, some of the highly acclaimed design of the Range Rover Velar has been adopted – inside and out.
A length of 4.37 metres, a slightly larger wheelbase, recessed handles, narrower headlights, design elements in burnished copper and the absence of unnecessary frills are the most striking elements of the new Range Rover Evoque design.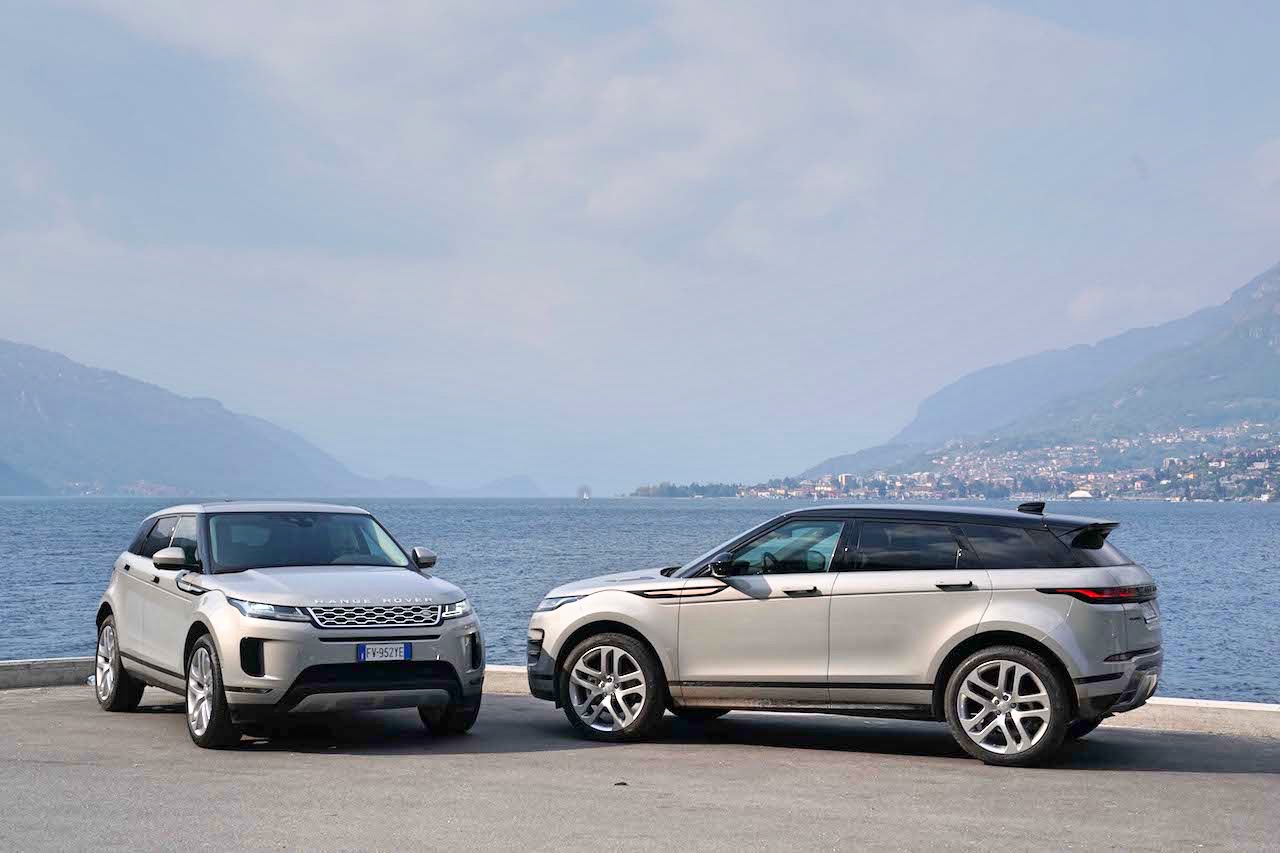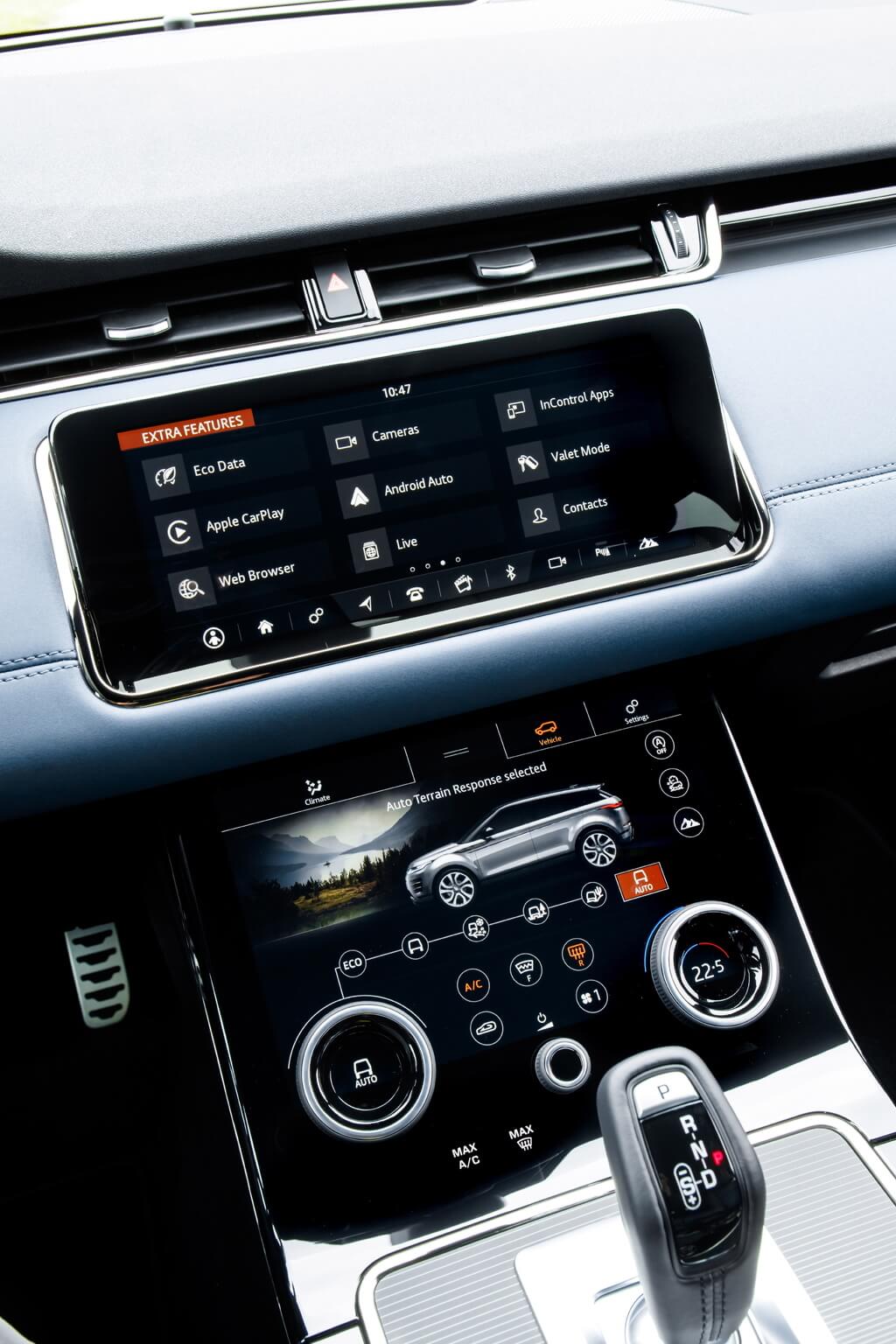 The Evoque becomes a vegan on request
Eucalyptus textiles – made from natural fibres – are used, which consume significantly less water during cultivation than conventional materials. This substance therefore has the properties of an efficient material that is not derived from animals.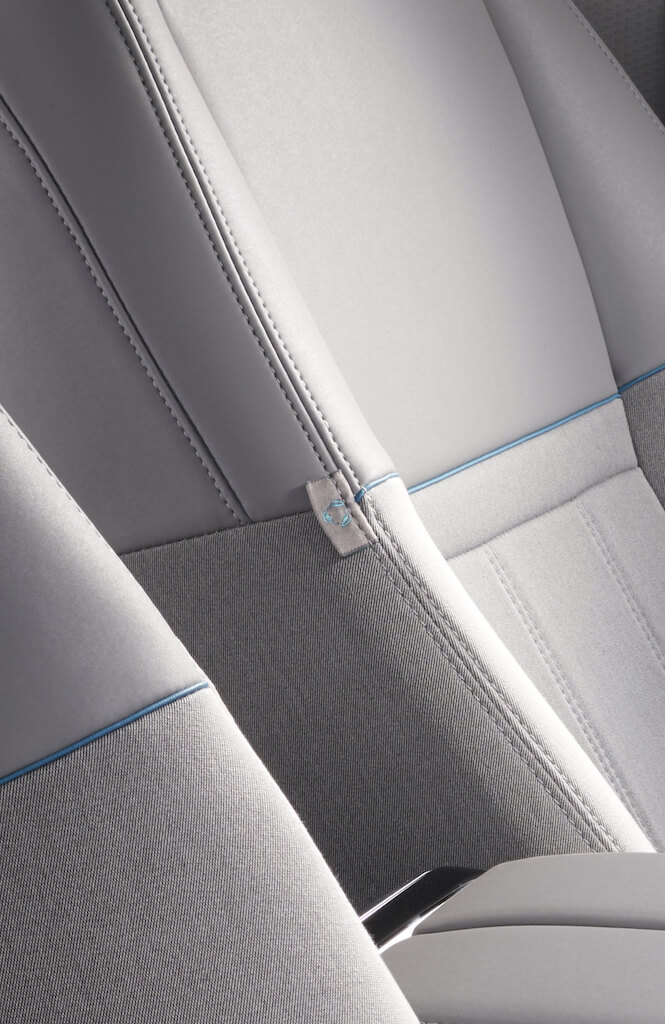 Recycled PET bottles
Customers can choose seats developed by the Danish textile expert Kvadrat. The material is a high-quality alternative to leather – a durable wool blend combined with a technical Dinamica®-Suedecloth of 53 recycled plastic bottles per vehicle.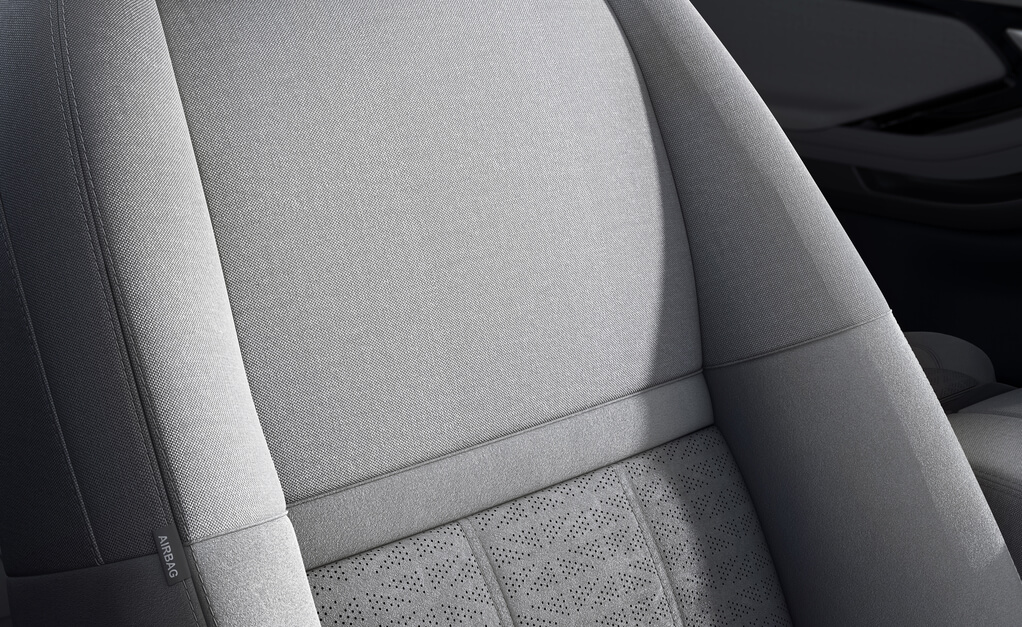 The new features in the new Range Rover Evoque
Thanks to an intelligent 360° camera system, the driver sees the area under the front of the vehicle on the display, which should be very helpful for difficult off-road passages or when parking in narrow gaps.

A digital rear-view mirror is available at the touch of a button, doubling the field of vision from approx. 25° to 50°.

4G Wi-Fi Hotspot

App Connection

Engine types & Prices
Three four-cylinder petrol engines (200, 250, 300 hp) and three four-cylinder diesel engines (150, 180, 240 hp) are available, as are the Evoque, Evoque S, Evoque SE and Evoque HSE models.
Prices for the Range Rover Evoque 2019 from CHF 43'900.
*Note: Currently, Land Rover cannot guarantee that adhesives do not contain animal products.
https://agentlemans.world/wp-content/uploads/2019/04/land-rover-evoque.jpg
682
1023
Ralph Widmer
//media.agentlemans.world/2017/01/agw-logo-605.png
Ralph Widmer
2019-04-25 07:28:30
2019-04-25 07:48:08
Vegan SUV - the new Range Rover Evoque (2019)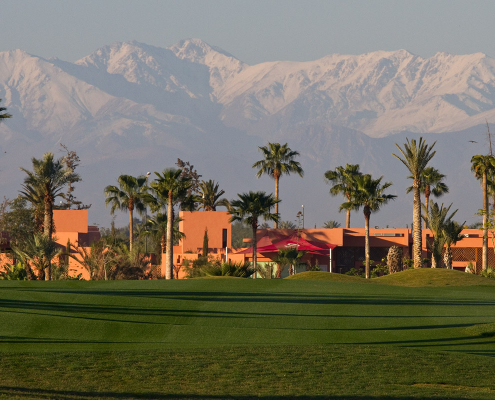 For decades Morocco has been a popular place to travel for Europeans. Particularly in winter, the holiday destination is ideal for escaping the cold. Tourists are allured by the intense scents of spices and teas, the friendly mentality of the…
https://agentlemans.world/wp-content/uploads/2019/04/atlas.jpg
800
1600
Daniel Schenker
//media.agentlemans.world/2017/01/agw-logo-605.png
Daniel Schenker
2019-04-15 15:16:49
2019-04-15 15:28:41
Golf in Marrakesh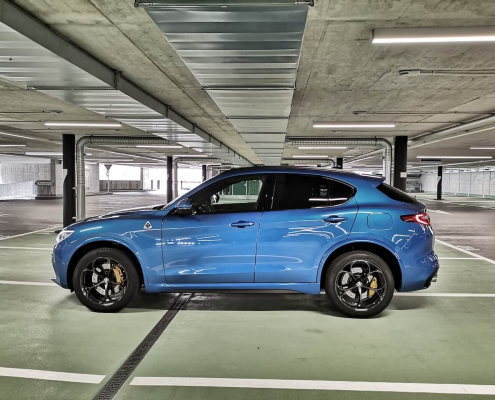 The news spread at lightning speed, with a lap time of 7.51,7 minutes the Alfa Romeo Stelvio Quadrifoglio is the fastest series SUV on the Nürburgring. With the Giulia Quadrifoglio, the Italian car manufacturer has already proven that they're…
https://agentlemans.world/wp-content/uploads/2019/04/stelvio-quadrifoglio.jpg
960
1280
Ralph Widmer
//media.agentlemans.world/2017/01/agw-logo-605.png
Ralph Widmer
2019-04-12 10:33:49
2019-04-12 11:00:23
Tough Italian: The Alfa Romeo Stelvio Quadrifoglio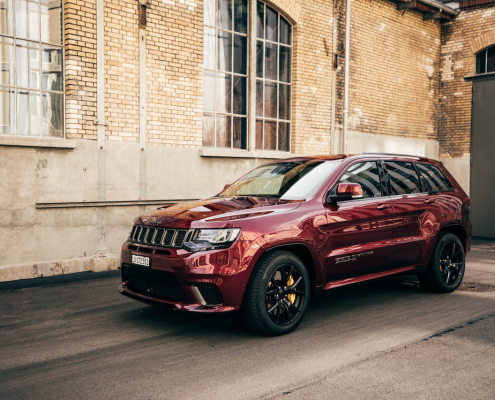 The American car manufacturer Jeep presents its craziest, most unreasonable and funniest project: the Jeep Trackhawk. It uses a Hemi 6.2 Supercharged V8 engine with a huge compressor, which was already used on the Hellcat. The Trackhawk delivers…
https://agentlemans.world/wp-content/uploads/2019/04/schnellster-suv.jpg
853
1280
Ralph Widmer
//media.agentlemans.world/2017/01/agw-logo-605.png
Ralph Widmer
2019-04-08 14:53:54
2019-04-08 15:15:48
Fastest SUV in the world? The 710 hp Jeep Trackhawk