Audi RS 5 – Introduction
This summer, the new Audi RS 5 arrived at Swiss car dealers. We drove the top version a few weeks later and there is one thing for sure to announce: The Audi RS 5 goes off like an express train!
A[/ av_dropcap1]fter a wonderful trip through Argentina with weeks of straight driving on endless roads, about 60hp under the bonnet and pretty much no comfort, we came back to Switzerland. Facing the new version of the RS 5, sexy as never before shouts at us: Drive me! Either it's the somewhat long absence of performance and comfort; or Audi has just launched one of the best coupés on the market.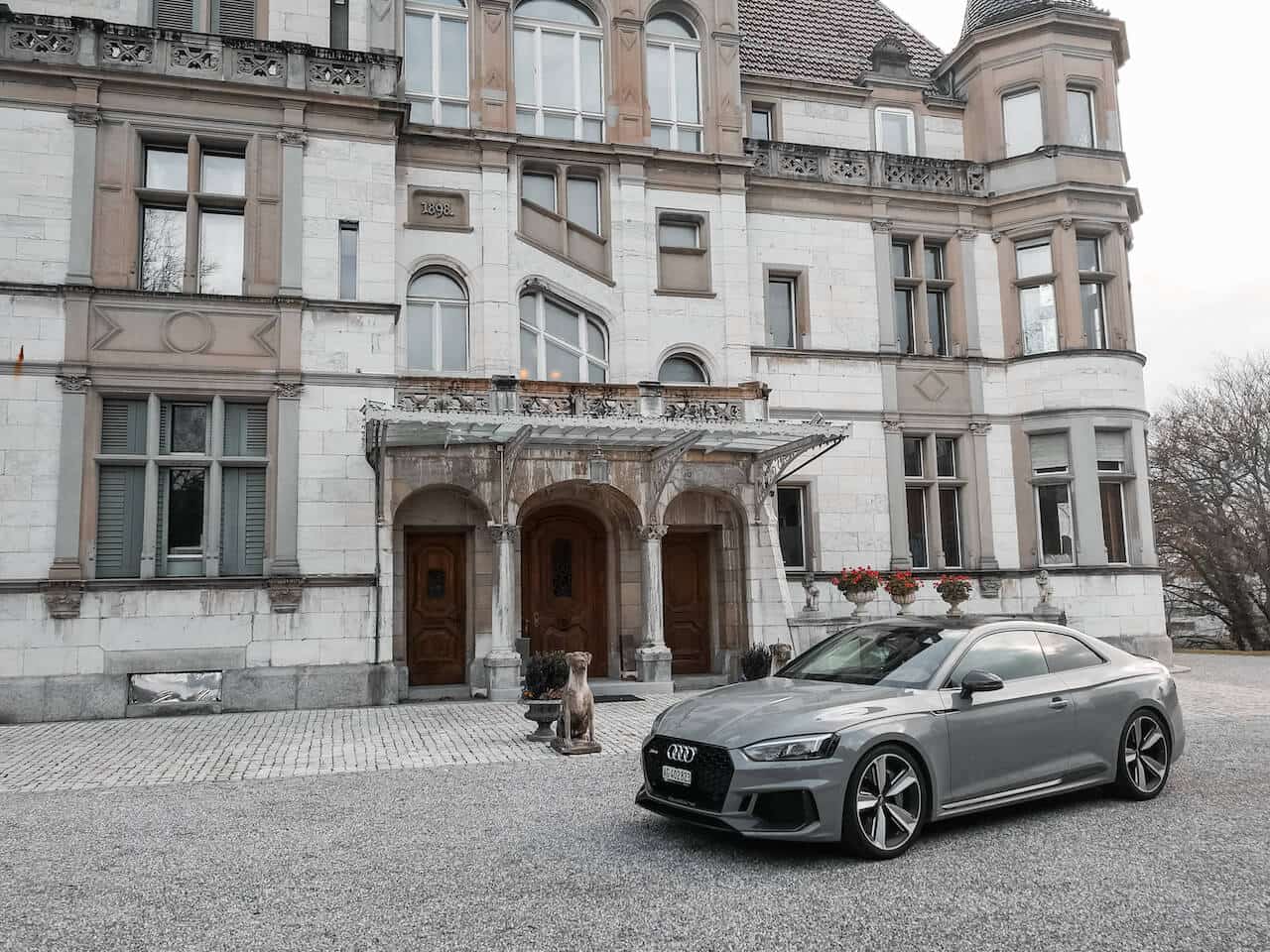 A new Twin-Turbo V6 replaces the naturally aspirated V8
Instead of a naturally aspirated V8, a twin-turbo charged 2.9-litre V6 sits underneath the Audi RS 5. The power remains at 450 hp. The torque though increases from 430 Nm to 600 Nm. A slight push on the throttle, the Audi RS 5 goes off like a relentless express train. The twin-turbo charged V6 ensures a decent response and plenty of torque, it goes within 3.9 seconds from 0-100 km/h. Certainly, it's rather difficult to keep the consumption below 10 litres per 100km.
Masculine and sporty look
With its thick 20-inch wheels, larger air intakes and a wider grille, the Audi RS 5 promises plenty of driving pleasure. The new Audi RS 5 lost about 60kg and now weights 1.6 tonnes. In addition, the look of the RS 5 is characterized by a lot of carbon and the unusual colour called 'Nardogrey'.
All in all, Audi sticks to their edgy design language. The result? A tremendously good-looking coupé.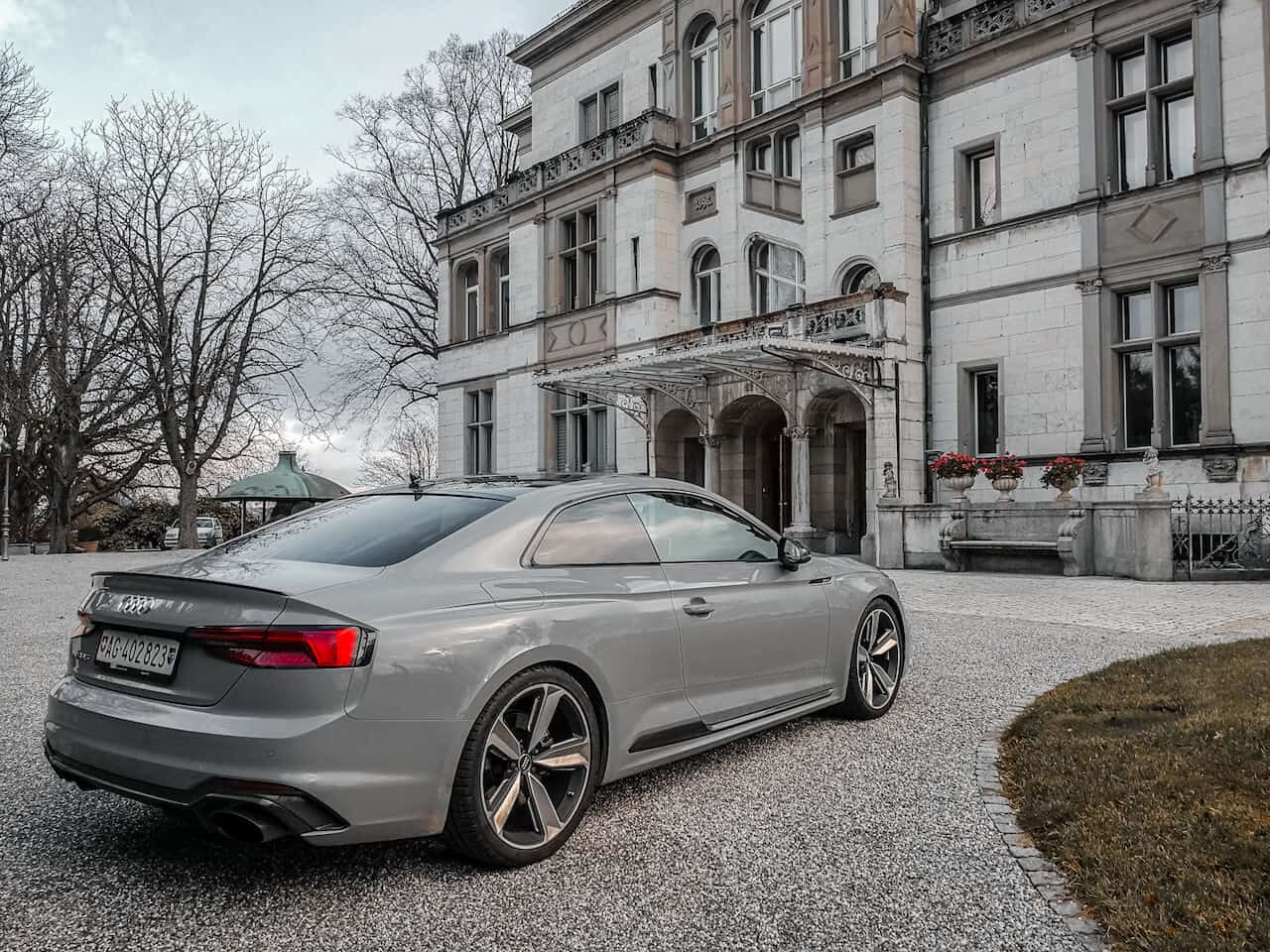 The interior
Like a typical coupé, the RS 5 offers plenty of space in the front and a large boot with 465 litres volume. The rear seats are rather narrow, especially for everyone> 1.80m.
There is nicely finished leather, loads of alcantara and a some surprising technical gadgets. Among other things, the belts is provided by a robotic arm – great invention!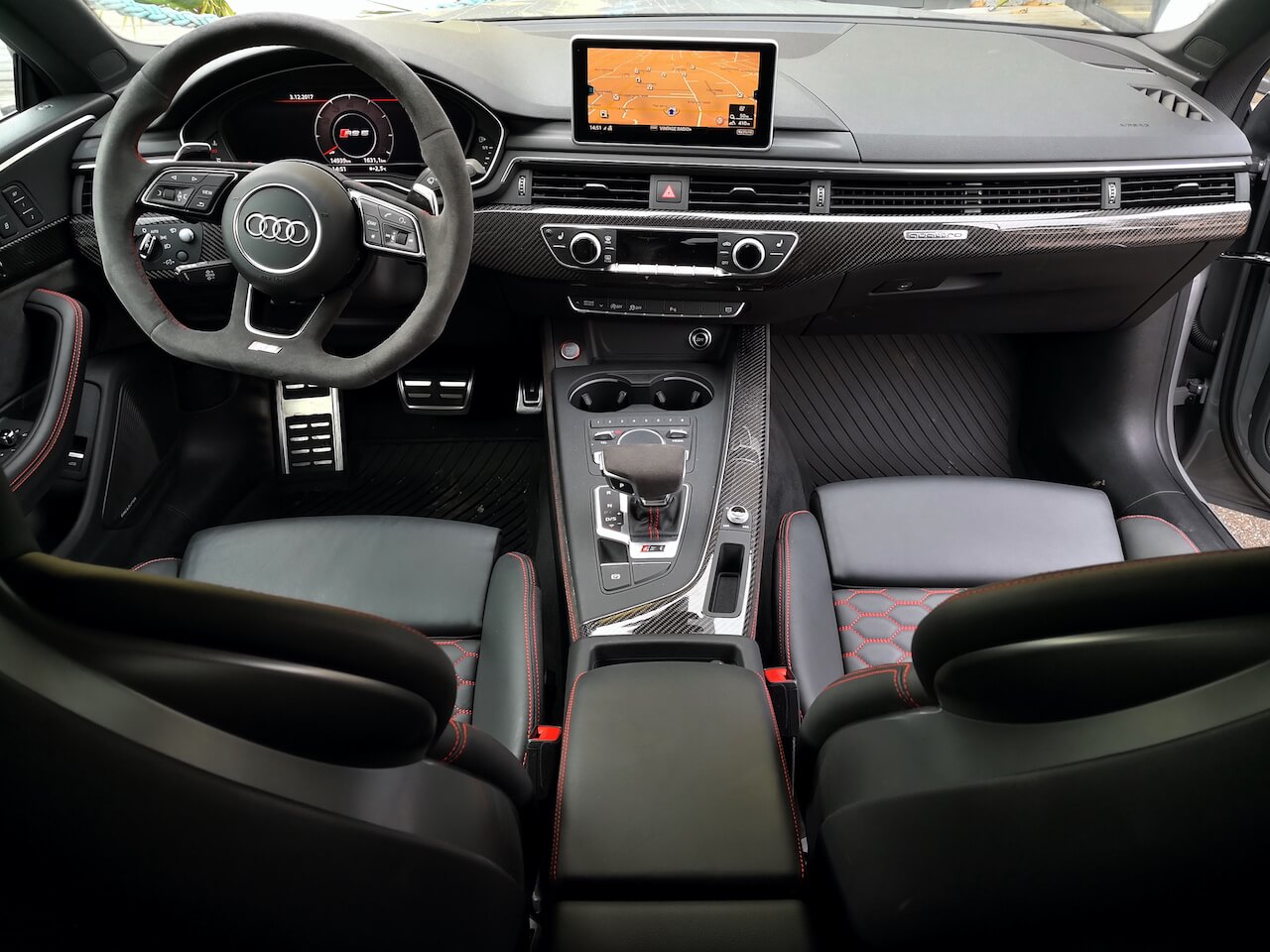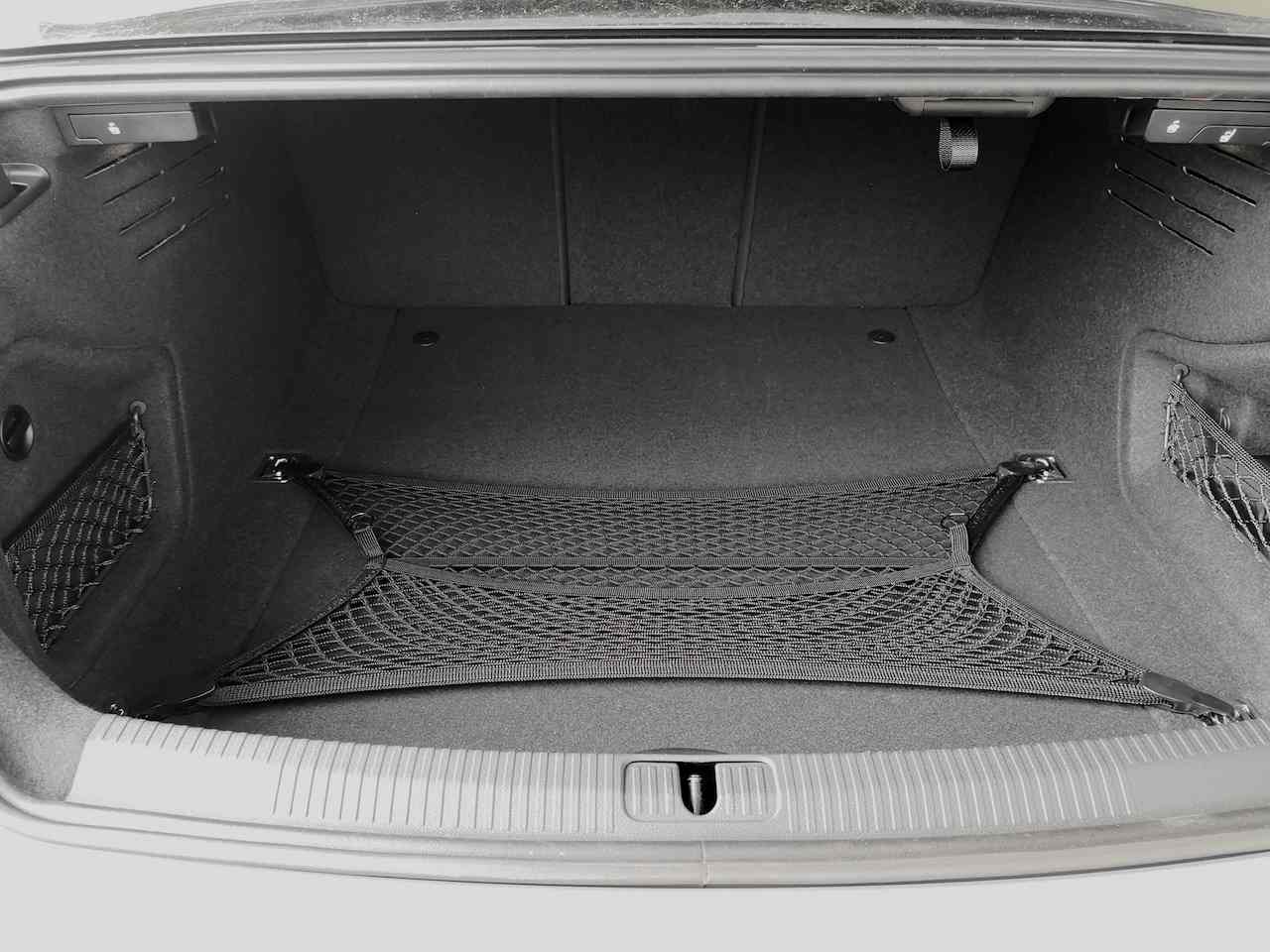 The Audi RS 5 – Our conclusion
Meanwhile, I'm sure it was not the performance detox in South America. With the RS 5, Audi presents one of the best coupés ever. Disadvantages are hard to find, although I still have to get used to the fact that the great sound emotions of such a car are gone. We also noticed that there is quite a difference between Comfort and Dynamic Mode. It's a bit like driving two different cars. Dynamic Mode is tough enough to feel in the back – even on Swiss roads. In comfort mode, the RS 5 is more comfortable to drive, but also a little less strict.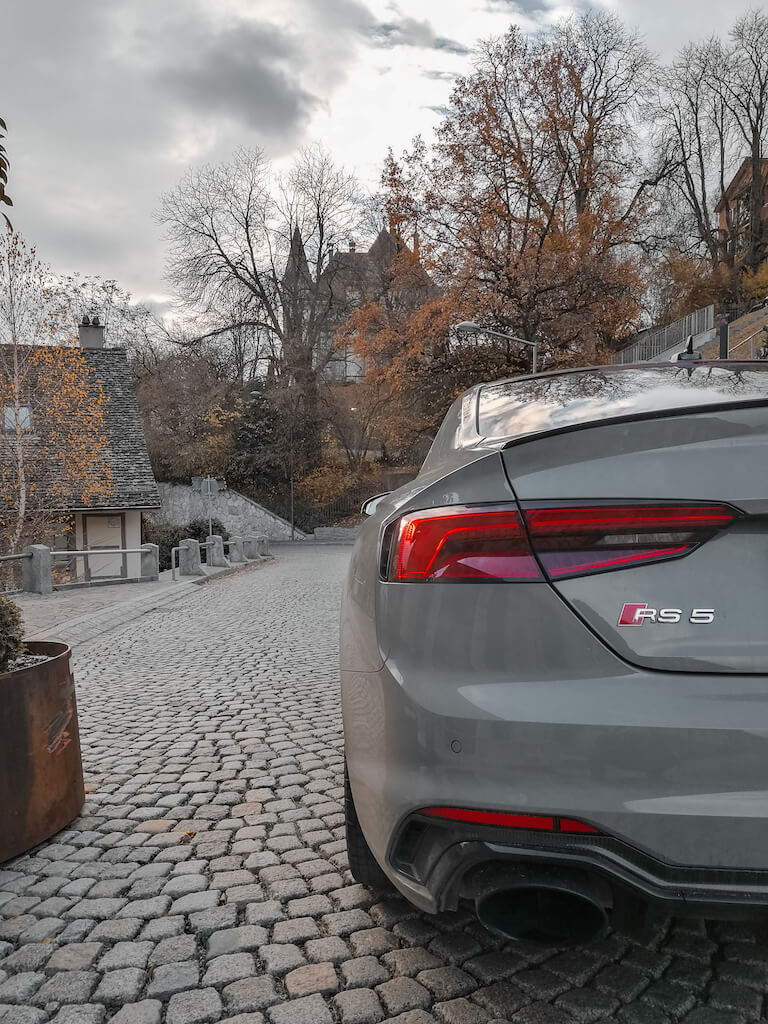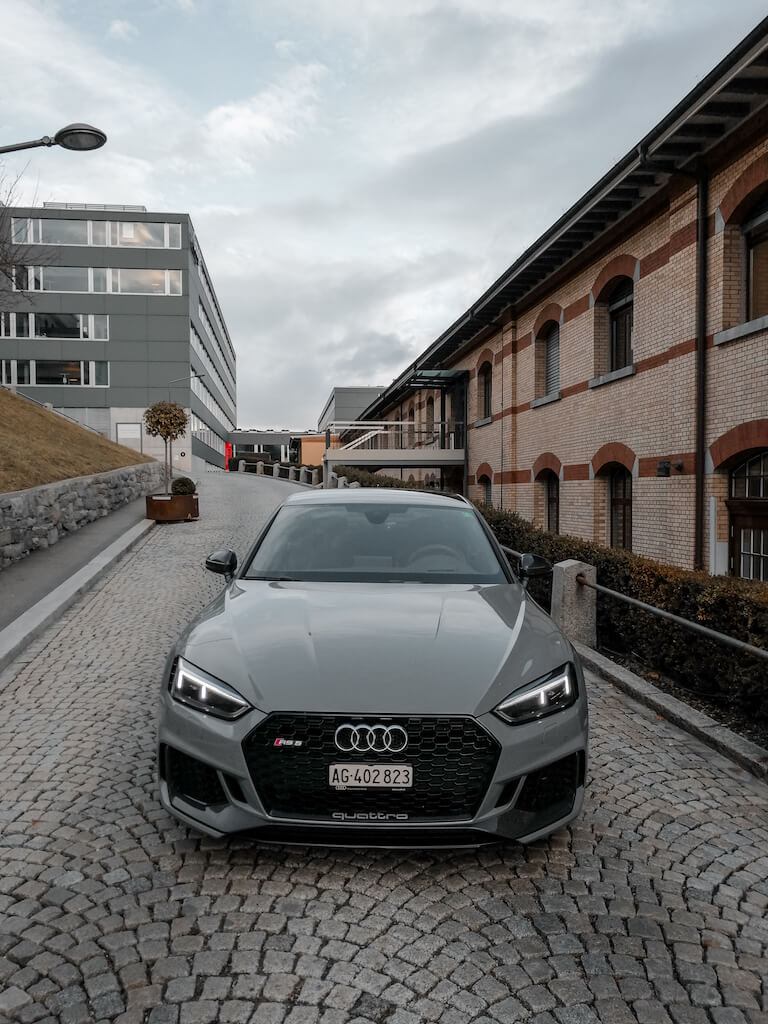 https://agentlemans.world/wp-content/uploads/2017/12/audi-rs5-2017.jpg
960
1280
Ralph Widmer
//agentlemans.world/wp-content/uploads/2017/01/agw-logo-605.png
Ralph Widmer
2017-12-11 15:23:13
2017-12-12 11:34:23
Audi RS 5 - Express Train On The Road!

I'm using a Huawei Mate 9 since pretty much 1 year now. It's been a reliable everyday companion, a stylish and high quality smartphone I immediately felt in love with. This summer, Huawei overtook a couple of competitors in matter of sales figures.* Not very surprising news to me, because I'm super happy with my smartphone. But now it's time for something new…
Pictures & Rights @Andrea Monica Hug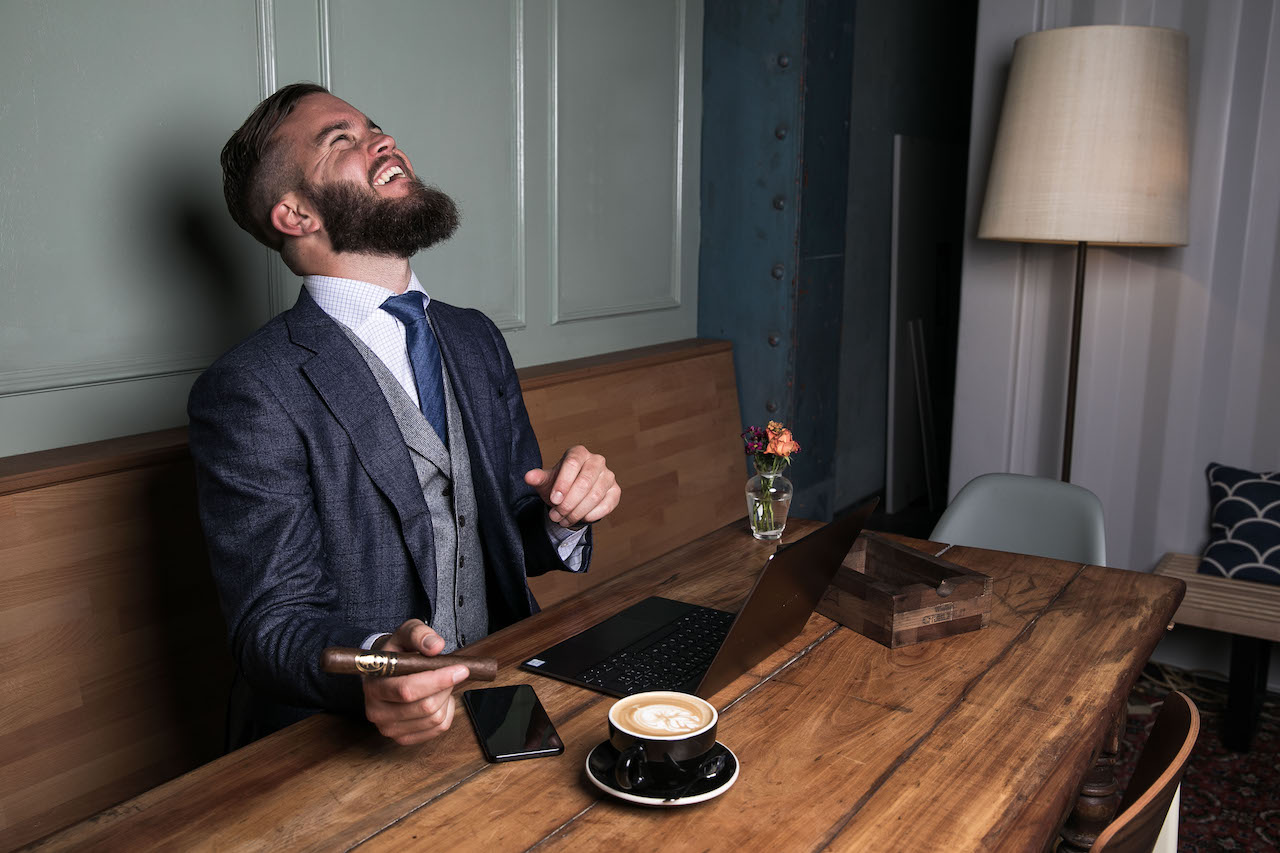 Insight into the everyday life of an entrepreneur
As an entrepreneur I spend a lot of time in cars, planes, at airports, train stations, meetings or events. The majority of my work, however, takes place at the notebook and of course on the smartphone. In my industry, a lot is about the perfect image, always ready,  delivered at the highest possible quality level.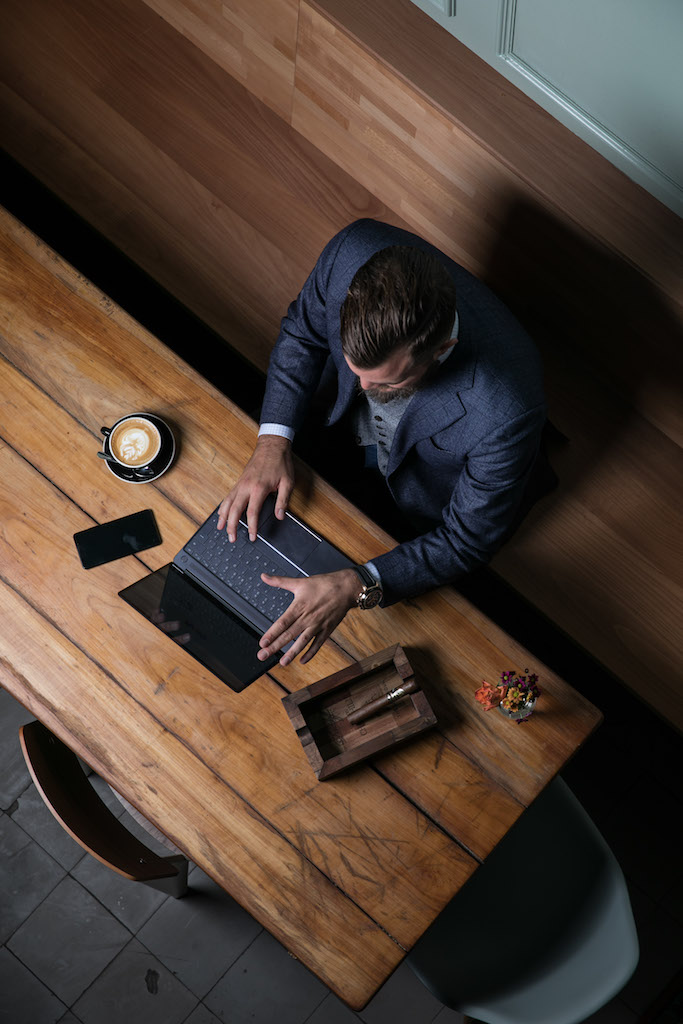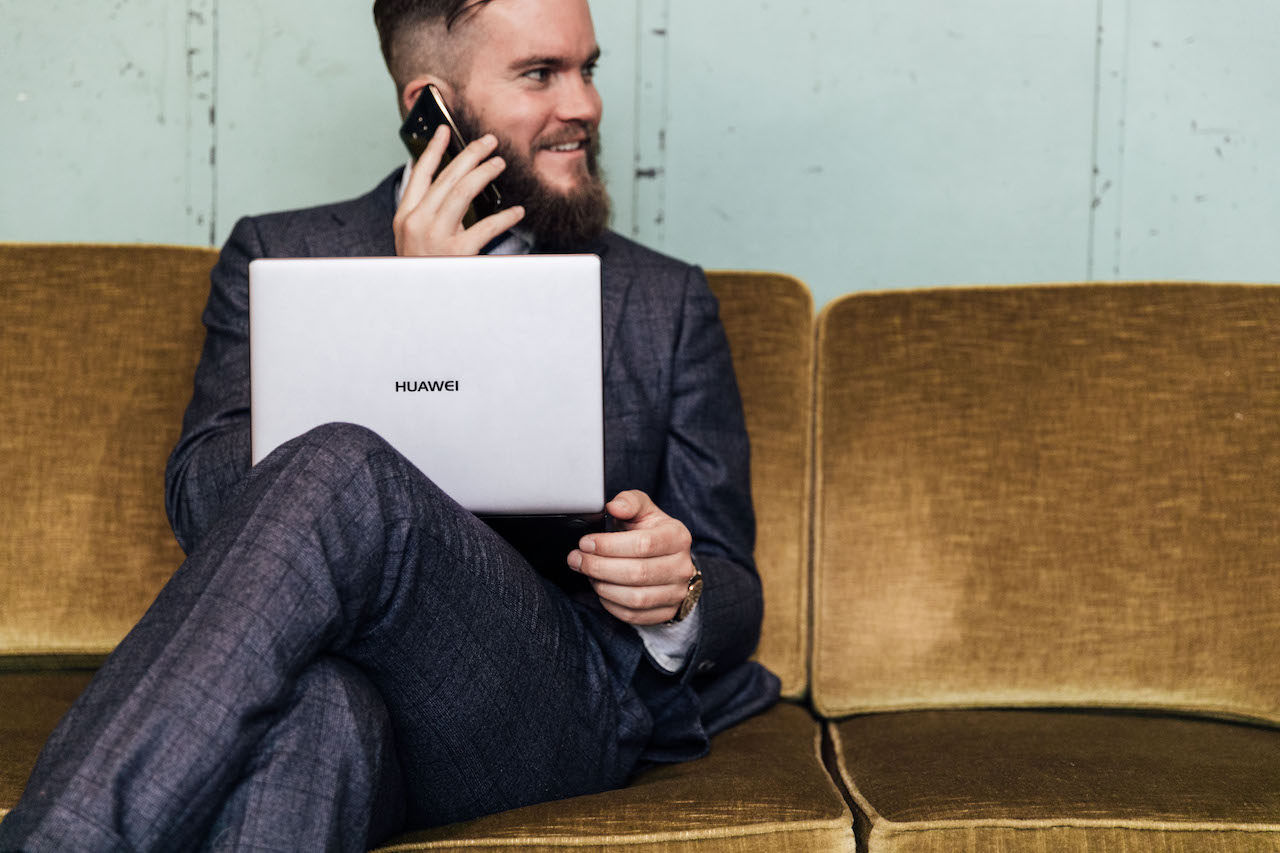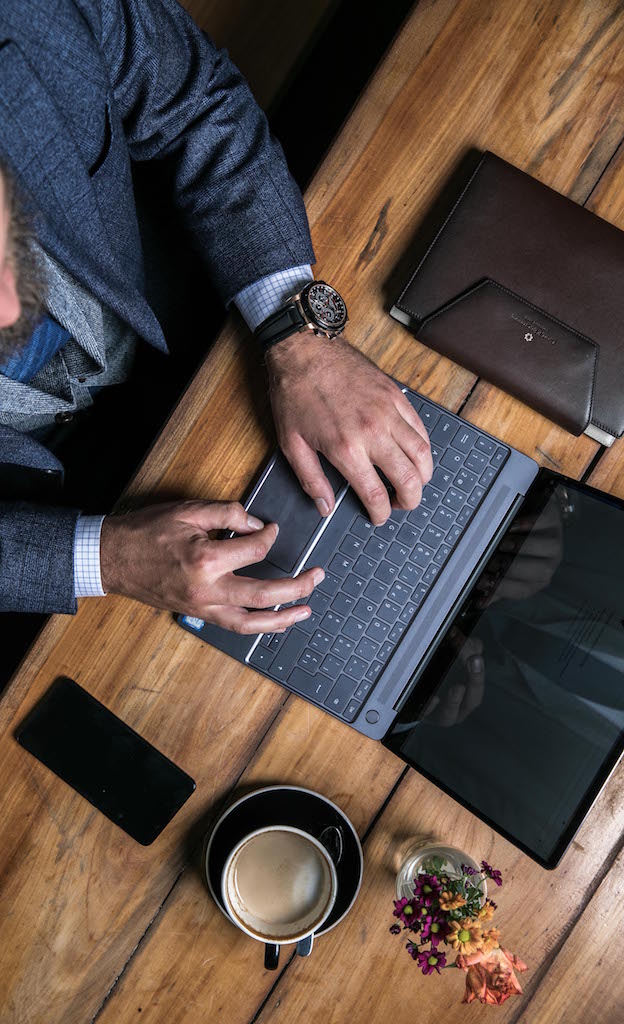 The Huawei Mate 10 – My Review
October 16th, Huawei presented the new flagship smartphone in its premium segment, the Huawei Mate 10 Porsche Design. On the 1st of December I received my new device to test it for a few days. Here are a few reasons why the Huawei Mate 10 is my perfect everyday smartphone.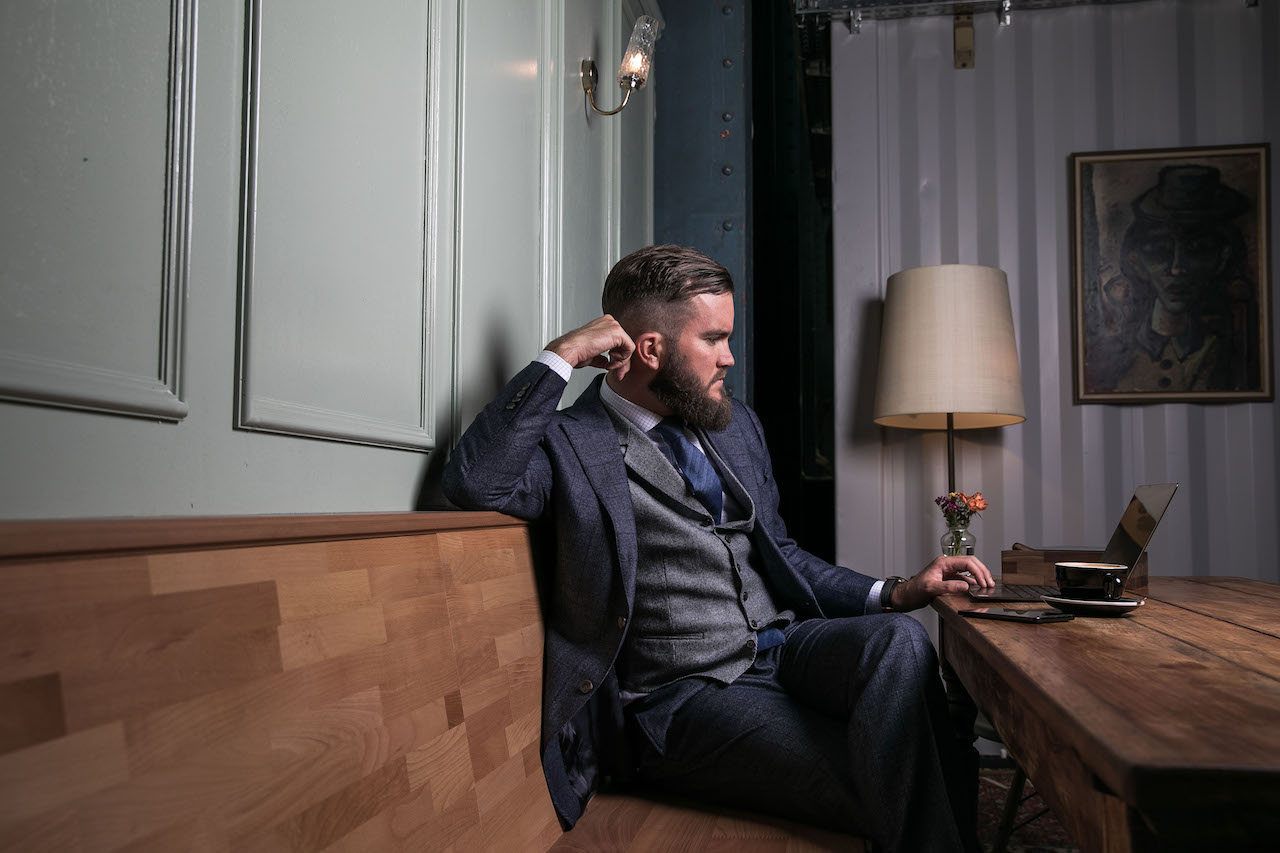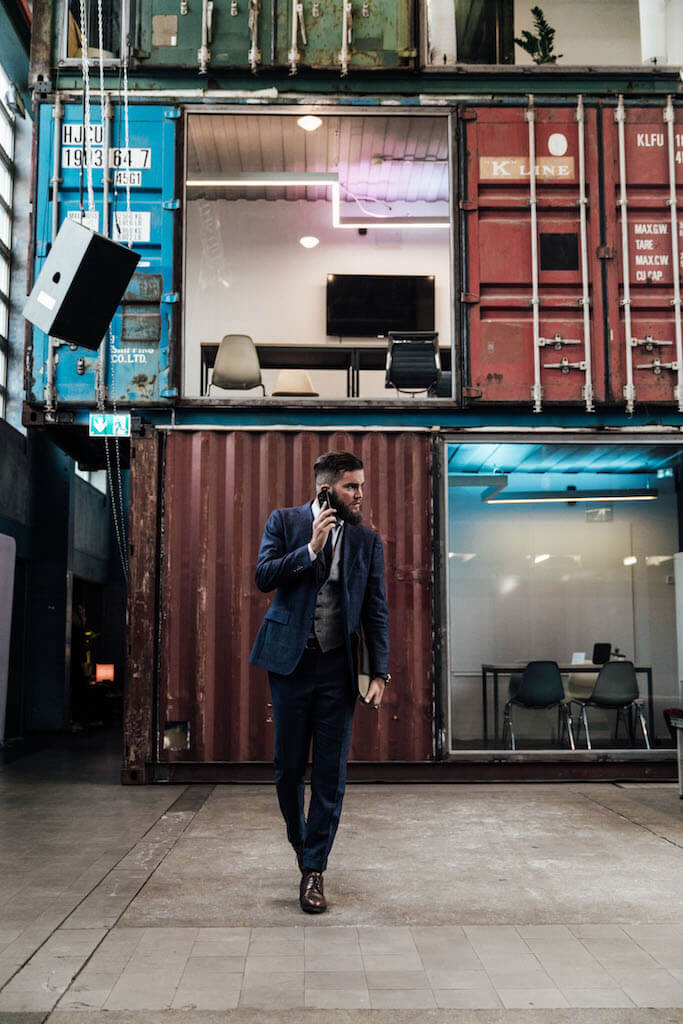 01. The battery power
Whilst others already have to grab their power bank, I am usually at over 60% battery capacity. Thanks to the excellent battery performance – the 4000 mAh battery allows a useful life of up to two days – I don't have to constantly carry a power bank.
02. The New Leica Dual Camera
A big part of my work is photographing and filming. So, what I need, is the best camera. The new Huawei Mate 10 is equipped with an outstanding Leica dual camera. The camera with the largest aperture of a smartphone (f / 1.6) has a 12 MP RGB and a 20 MP monochrome sensor, an optical image stabilizer (OIS) and AI-based functions.
By integrating this artificial intelligence, the camera recognizes object or environment in real time and selects the appropriate settings.
03. The design
Technology innovator Huawei is continuing its prestigious partnership with Porsche Design and proving its sensitivity to the successor's look. The Huawei Mate 10 Porsche Design combines performance with elegance: the most exclusive device of the Mate 10 series combines the creative ideas of Porsche Design with the engineering of Huawei. The unique design of the front and back is embraced by an elegant yet robust 3D glass that comes in a luxurious and exclusive diamond black.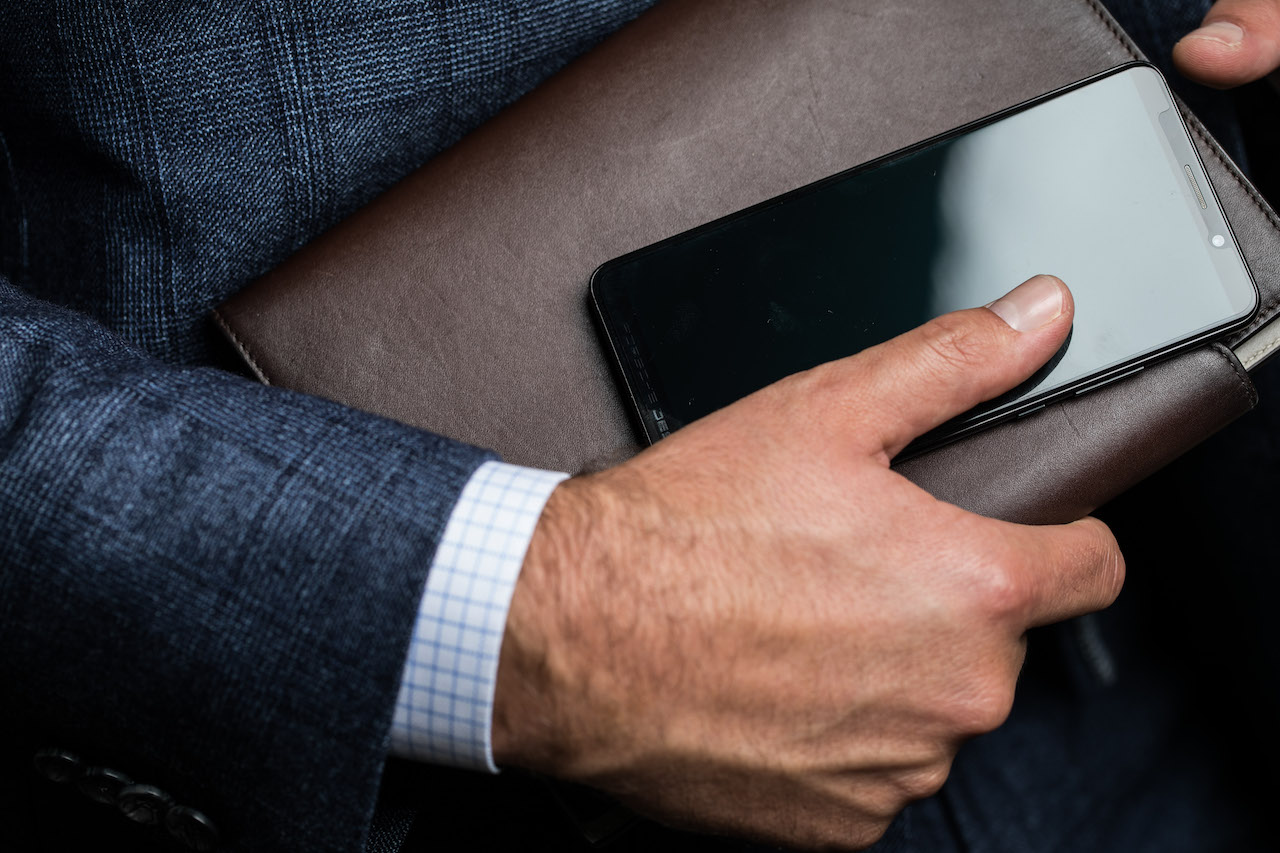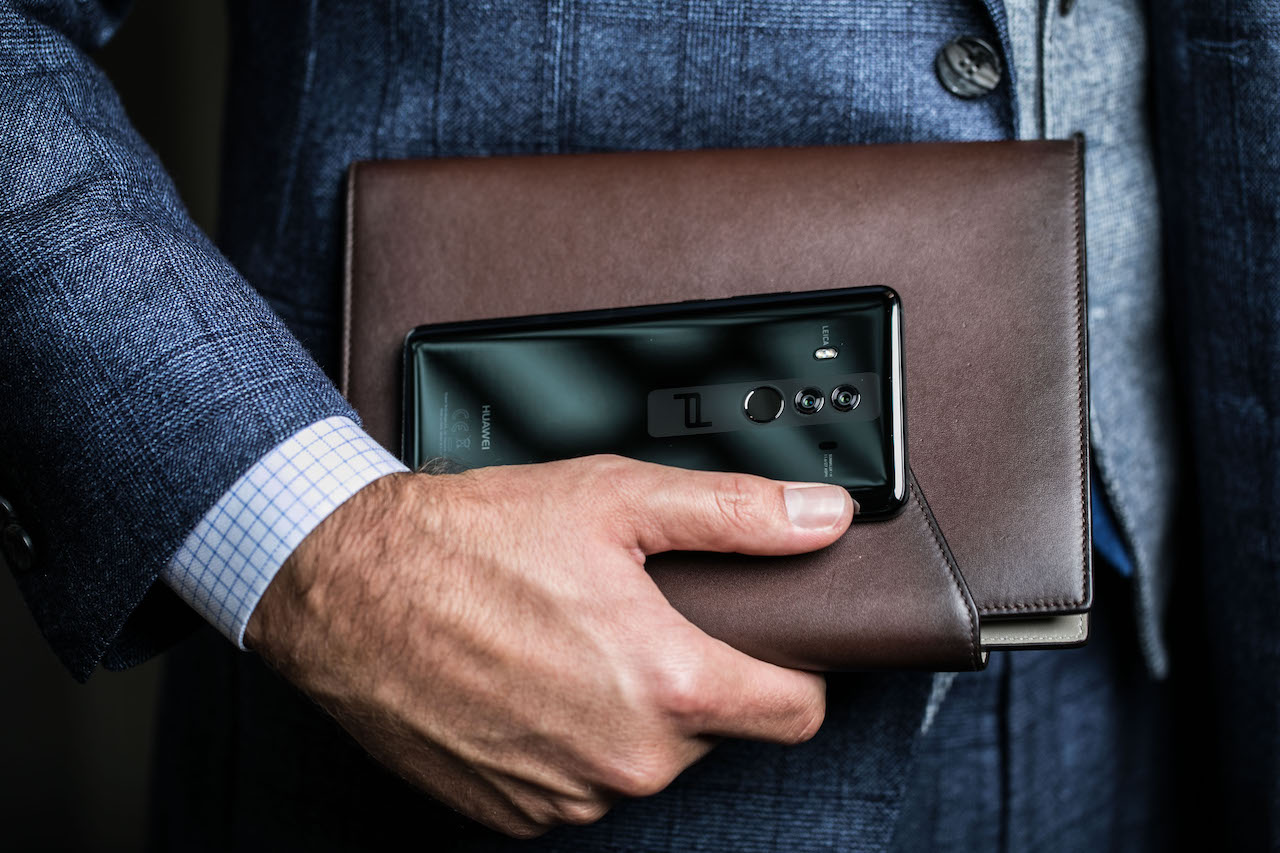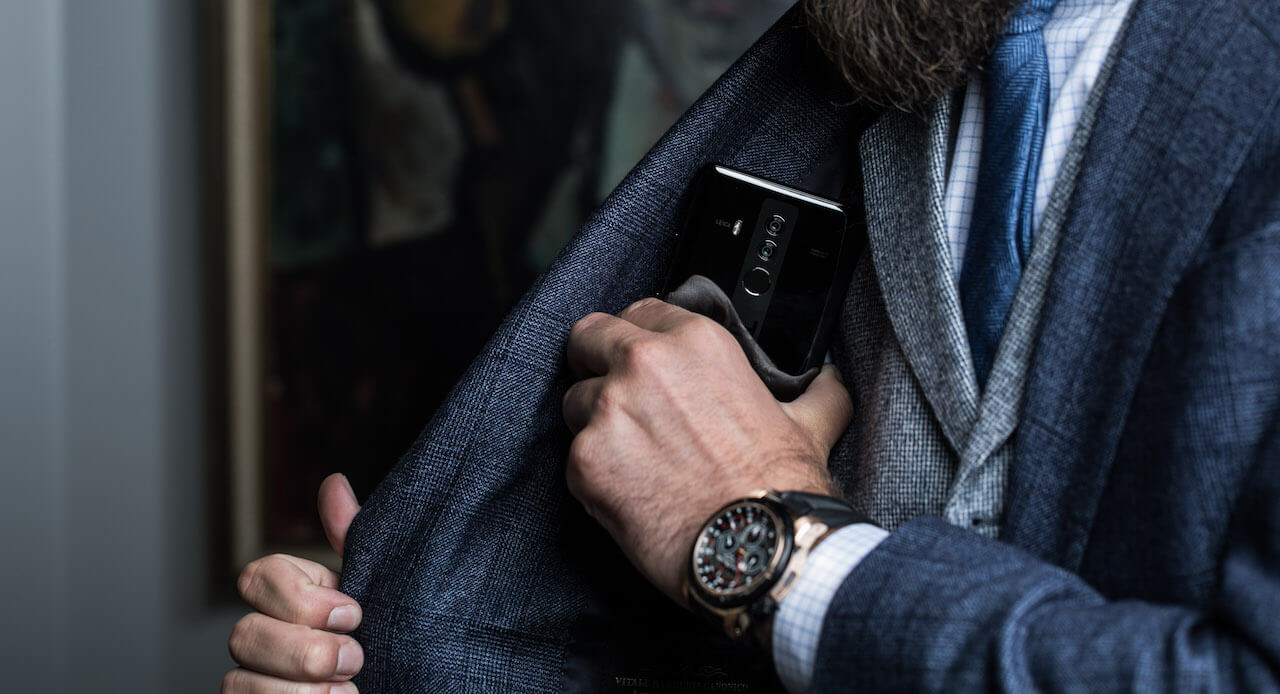 04. Efficiency
The built-in Kirin 970 processor is lightning fast and perfectly reliable. Multitasking or changing the application happens within milliseconds – and all this without annoying error messages.
05. Integrated AI 
Artificial Intelligence is not our opponent, but an efficient player who always makes our everyday life easier. While driving, I can control or generate appointments, send messages or start other functions with voice recognition.
My personal favourite application at the moment is the intelligent translation function. I travel a lot for work and it is incredibly convenient that thanks to the artificial intelligence in the device, text recognition also works offline: simply hold the camera over the document or the menu card – and the translation in the desired language will appear on the display.
The Huawei Mate 10 Porsche Design processes information faster than ever, "thinks along" and gets to know the habits of its users in a smart way. It is no longer just a smartphone, it is now an intelligent machine.
Prices
Huawei Mate 10 Pro
CHF 789.- @ Digitec
Huawei Mate 10 Porsche Design
CHF 1499.- @ Digitec
https://agentlemans.world/wp-content/uploads/2017/12/huawei-mate-10.jpg
853
1280
Ralph Widmer
//agentlemans.world/wp-content/uploads/2017/01/agw-logo-605.png
Ralph Widmer
2017-12-11 10:03:27
2017-12-11 12:09:25
Huawei Mate 10 PD - My Perfect Everyday Smartphone

Watchmaking plays an important role in Switzerland's history. Where ever you go, Swiss watches are famous all over the world. Recently we visited the manufactory of Lucerne-based company Carl F. Bucherer. Samir Merdanovic, Managing Director of the manufactory, gave us insights into the production of Swiss watches and answered some interesting questions.
Samir, what is a manufactory or what does the term 'manufactured watch' mean?
To put it simple, it means that the watch is mostly an in-house production. It is a sign of quality, which is composed of factors such as our own know-how, technical competence and years of experience.
Picture & rights https://www.janinebenz.com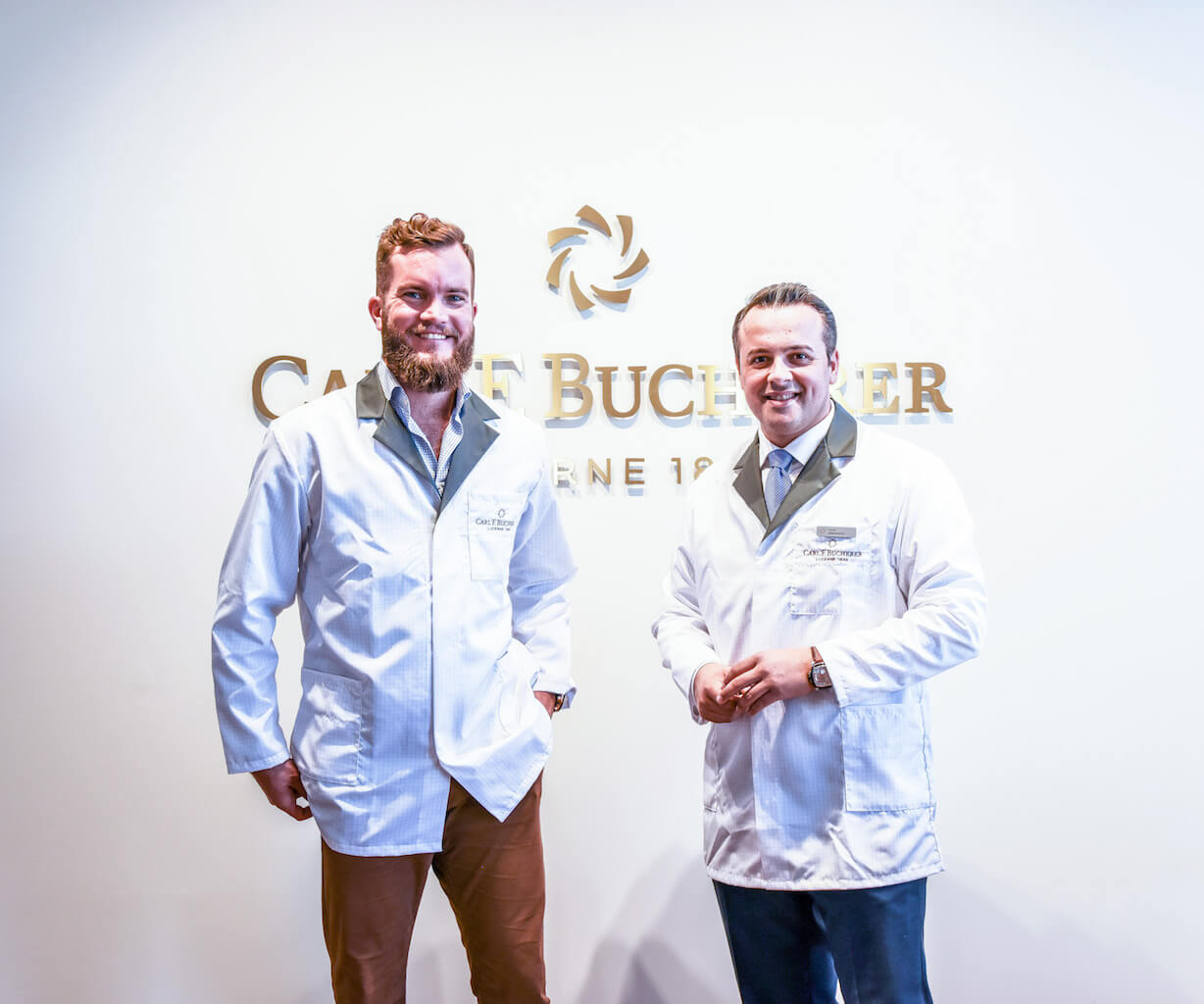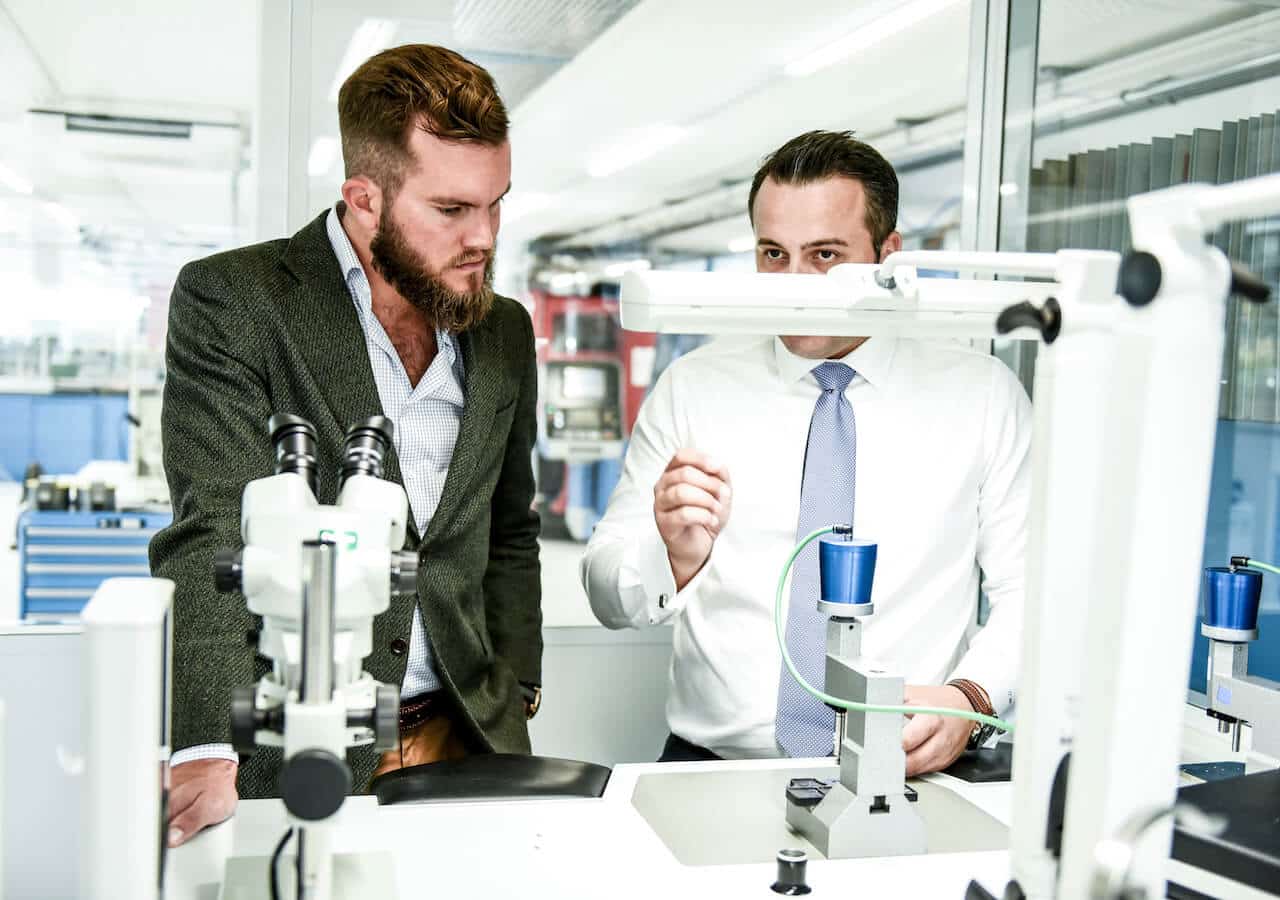 When it comes to Swiss watches, how do I recognize the difference to a 'normal' watch?
It's usually a term like 'mechanical self-winding movement' or similar within the description of the desired watch.
What are the reasons to own a manufactured watch?
There are a lot, the most important is the uniqueness. You want to own your own, unique timepiece. Carl F. Bucherer for example, is a traditional brand, with a lot of innovation and individuality.
How long does the production take?
From the idea to the launch on the market is a complex and expensive process. The production of the individual components is very time-consuming. From the development of the movement, it can easily take 5 years before the watch is presented.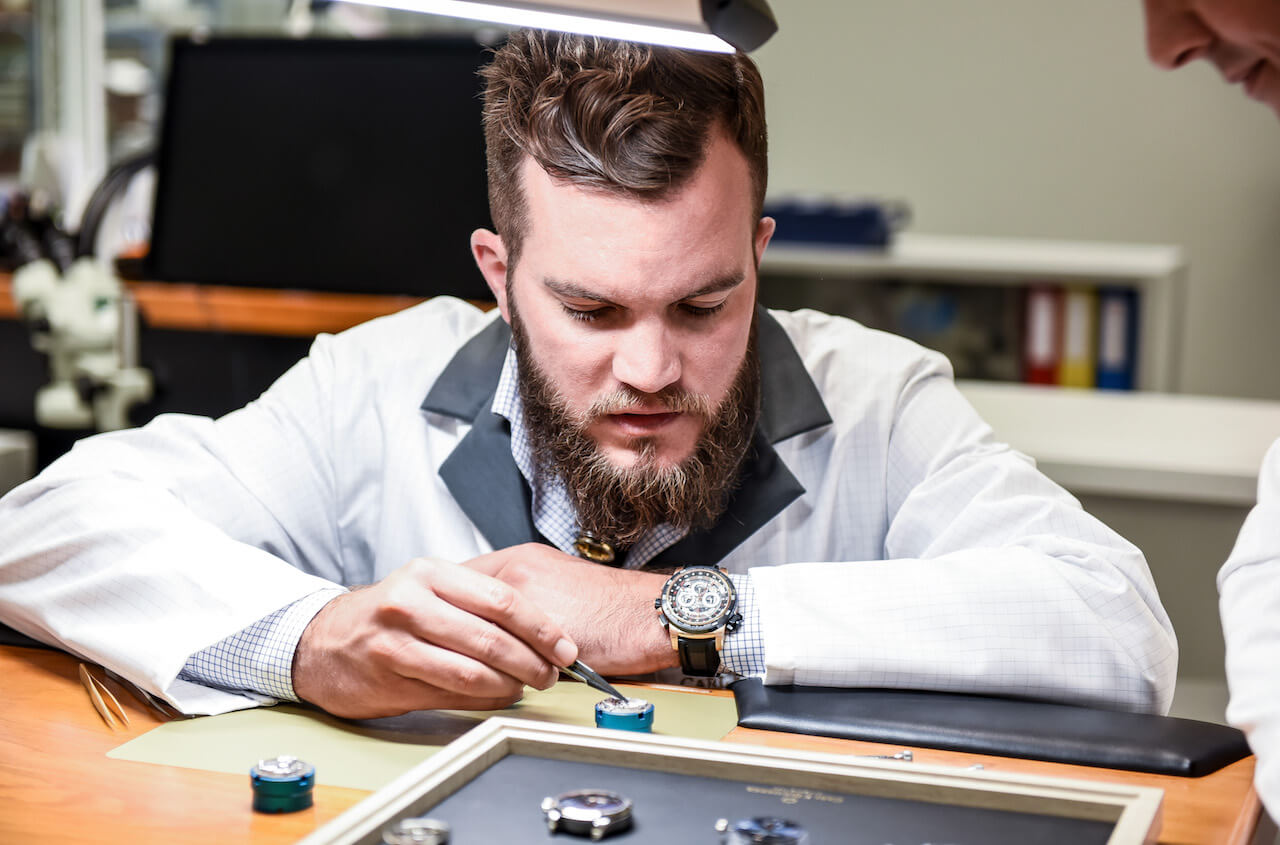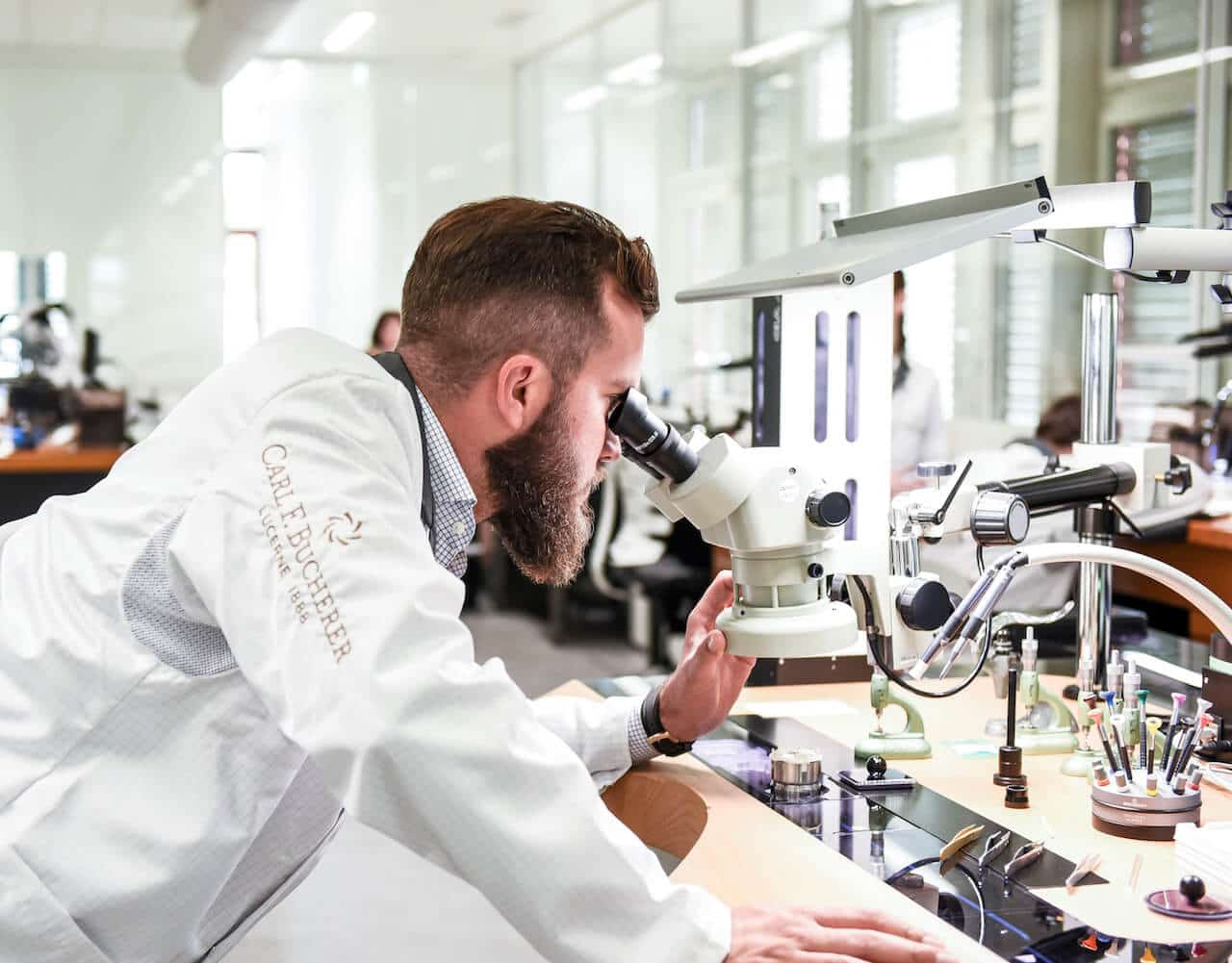 How many watches does Carl F. Bucherer produce?
Currently a bit more than 25,000 pieces per year. We produce them with 75 employees working in the manufactory.
How can we imagine the manufacturing process?
A timepiece by Carl F. Bucherer consists of about 500 components, whilst the smallest part is about 0.6 mm. Of course, a lot is manual work. Each employee has different competences and activities within the manufactory. Another part of such a production is automated.
Which materials are you using?
The movement is mainly made of brass and steel. The case is different, depending on the model, other materials come into play such as: Rosé Gold, Titanium or ceramic – which of course affects the price.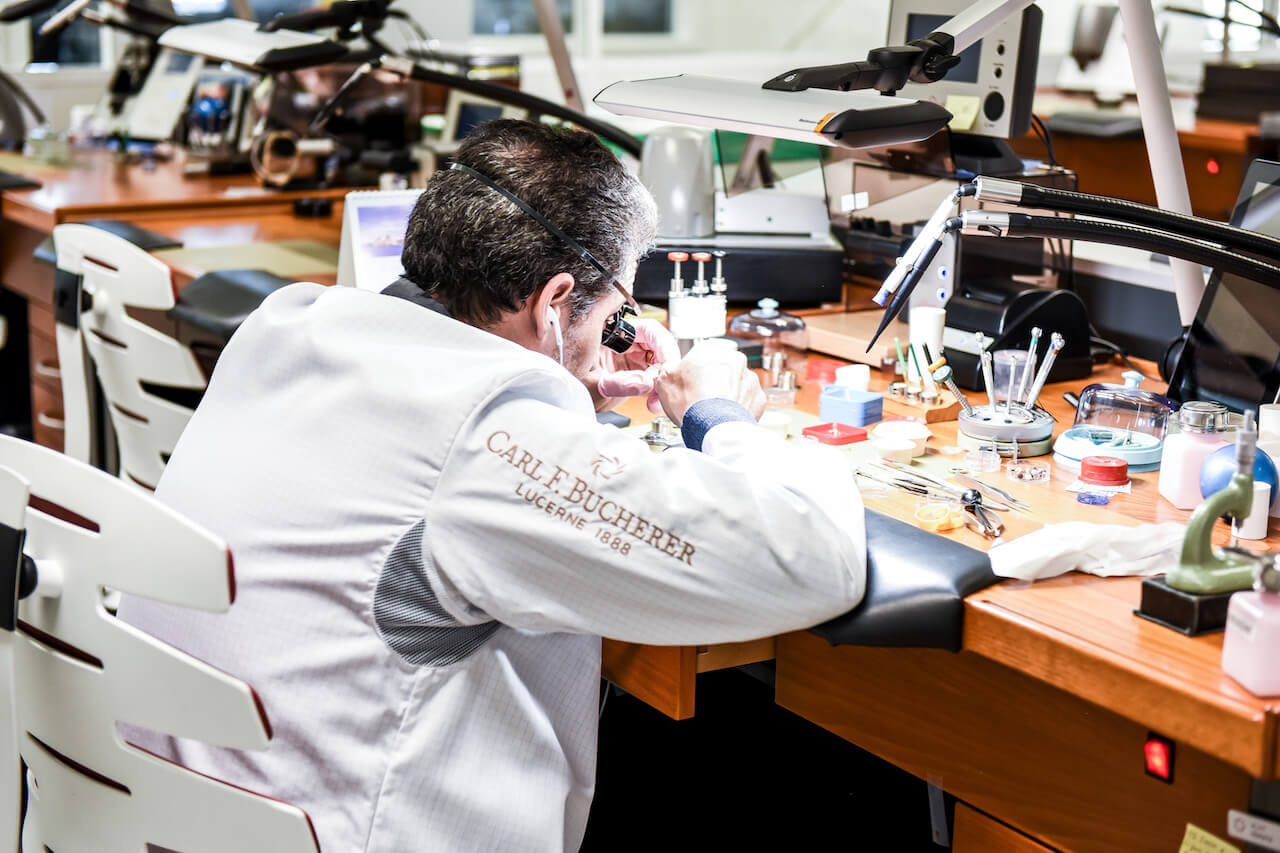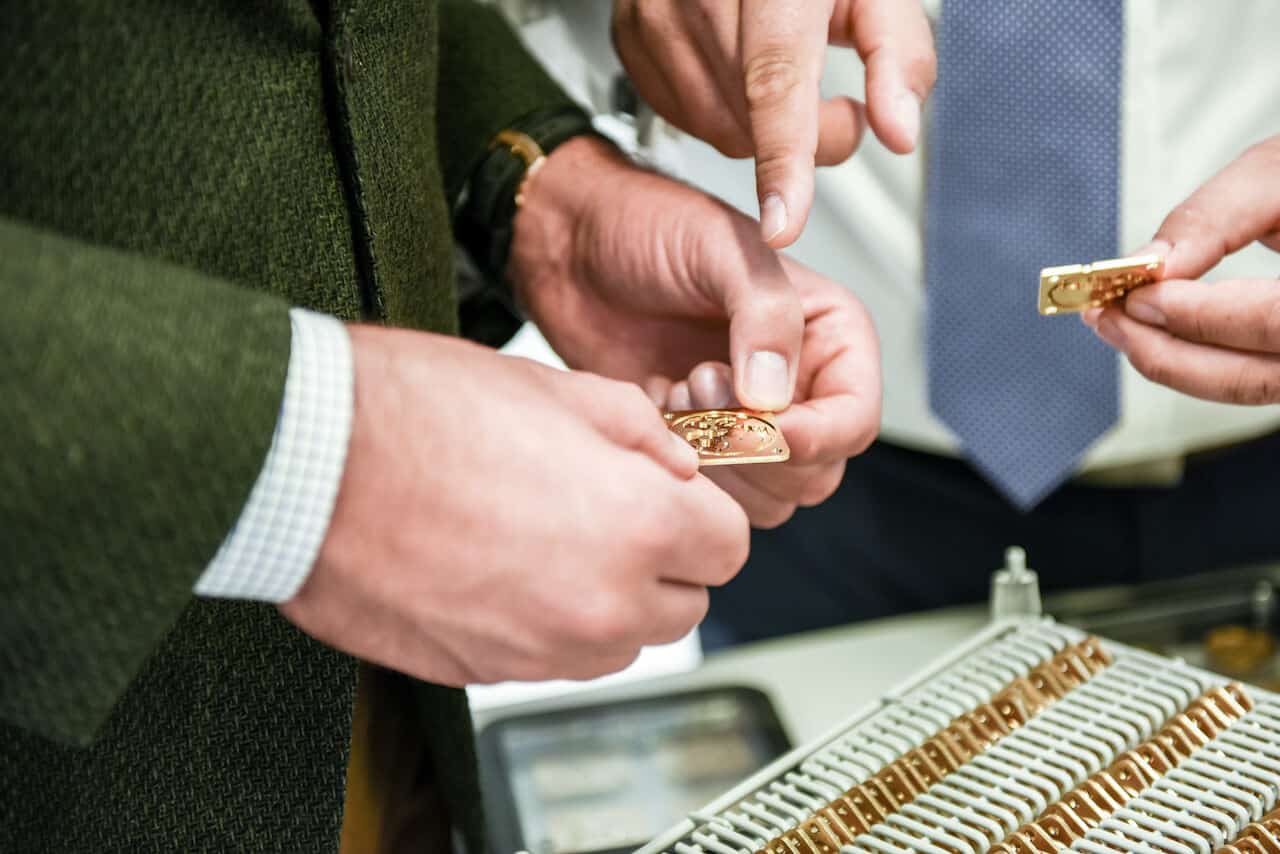 Is a manufactured watch more expensive?
Basically yes. Another important aspect, however, is the quantity that is produced. The less pieces, the higher the price. In the end, it's a piece of history, a unique piece on the wrist. A timepiece that will survive for generations to come.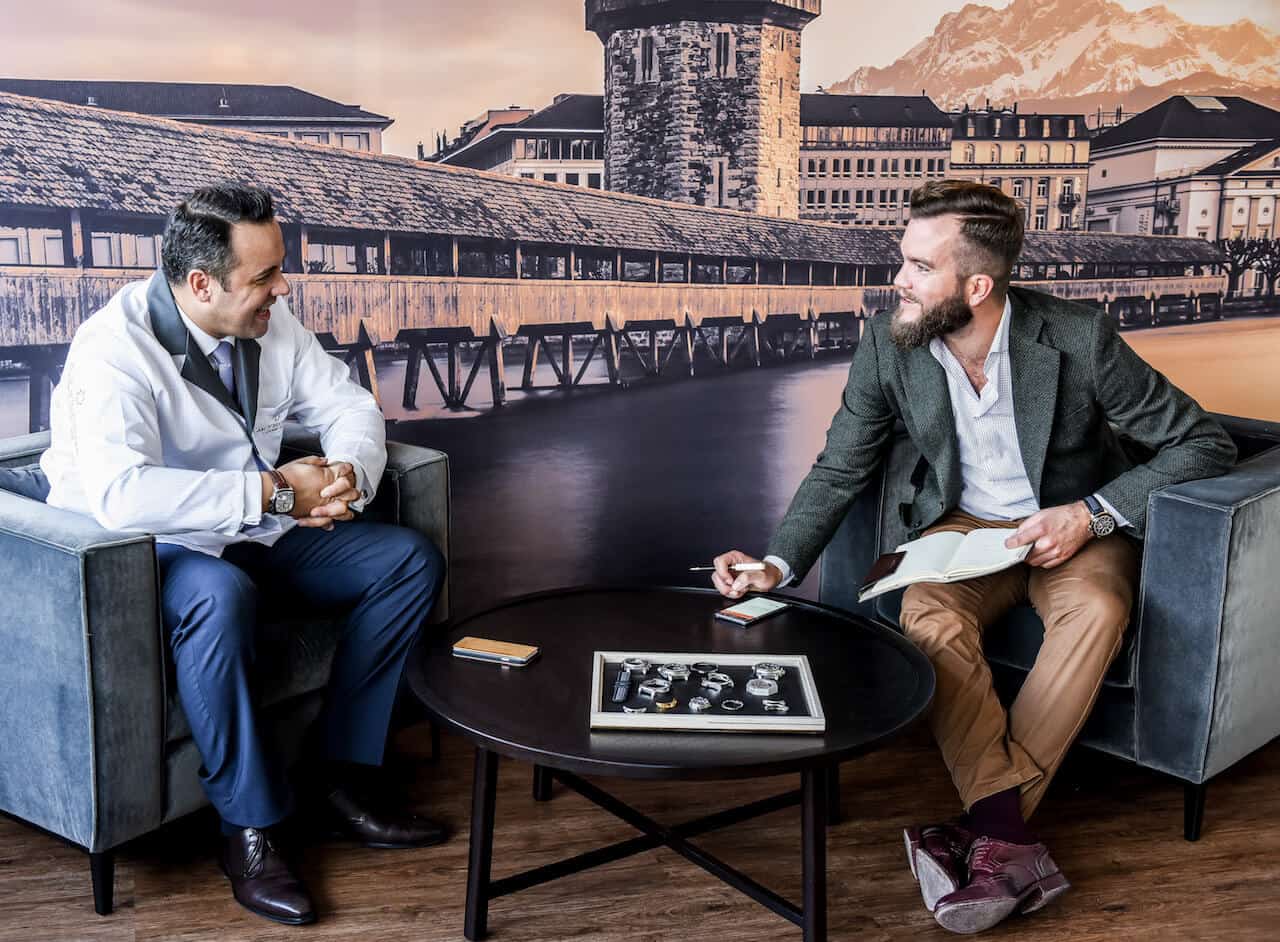 https://agentlemans.world/wp-content/uploads/2017/11/Manufakturwerk.jpg
900
1280
Ralph Widmer
//agentlemans.world/wp-content/uploads/2017/01/agw-logo-605.png
Ralph Widmer
2017-11-28 11:02:44
2017-11-28 11:03:24
Swiss Watches - The Art Of A Watchmaker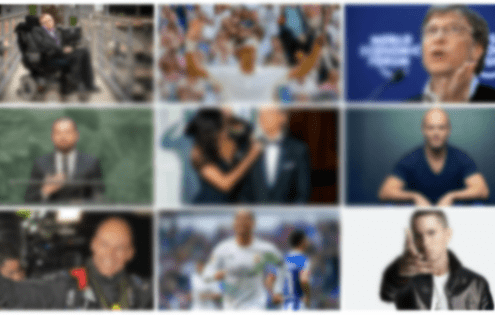 How To Be Successful - Inspired By 9 Personalities It is part of the human DNA to seek for success, to realize oneself and to live our dreams. First of all, being successful means: working hard. But it takes a bit more than that. We thought…
https://agentlemans.world/wp-content/uploads/2017/11/Erfolgreich-werden.png
315
560
Ralph Widmer
//agentlemans.world/wp-content/uploads/2017/01/agw-logo-605.png
Ralph Widmer
2017-11-22 15:03:30
2017-11-22 16:26:48
How To Be Successful - Inspired By 9 Personalities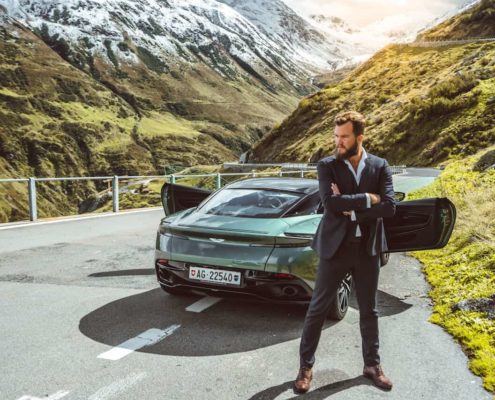 James Bond Guide - Introduction When you think of James Bond, a few things will cross your mind – a classy appearance, relentless charism, and raw sex appeal. It's no surprise that millions of men want to emulate the world's most famous…
https://agentlemans.world/wp-content/uploads/2017/10/James-Bond-Car.jpg
853
1280
Ralph Widmer
//agentlemans.world/wp-content/uploads/2017/01/agw-logo-605.png
Ralph Widmer
2017-10-17 13:02:10
2017-10-17 13:08:13
007 Steps To Turn You Into James Bond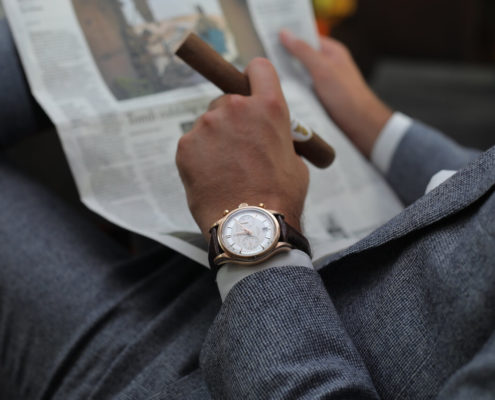 The Best Chronograph Watches - Introduction The term 'chronograph' is composed of the two ancient Greek words 'chrónos' and 'gráphein'. Which means 'time' and 'write'. The term thus describes watches with an additional stopwatch function. How…
https://agentlemans.world/wp-content/uploads/2017/10/Manero-Flyback-Rose-Gold.jpg
853
1280
Ralph Widmer
//agentlemans.world/wp-content/uploads/2017/01/agw-logo-605.png
Ralph Widmer
2017-10-10 13:13:24
2017-10-23 16:32:22
The 6 Best Chronograph Watches Below 10k