JsTIEls Muscular Mens Fashion – 5 Tips
Hello together my name is Jürg, on IG also known as @jsTIEls and today I write about muscular mens fashion. Allow me to introduce myself: I'm 32 years old and discovered my love for fashion a few years ago when I worked as a car salesman and the suit and tie were part of the dress code. I'm not workin as a car salesman anymore, but I still pay a lot of attention (more than ever) to my appearance, especially to my clothes.
How the whole thing started
I started training when I was 17 years old and by that I mean lifting weights. I took this very seriously and went constantly to the gym. Because of that, I have built up more muscle mass than the average. At the moment I weigh 105KG. Of course, I have to be honest here and admit that it is not all pure muscle mass, which means: I am not a bodybuilder and I also have some belly fat. So if someone has this type of body, you will undoubtedly be confronted with some issues. Buying veston or trousers will be very tedious, but it's especially bad with suits. If you don't want to lose any muscle mass or want to do without an elegant wardrobe, read my 5 top tips for mens muscular fashion carefully and maybe you can take something with you and put it into practice.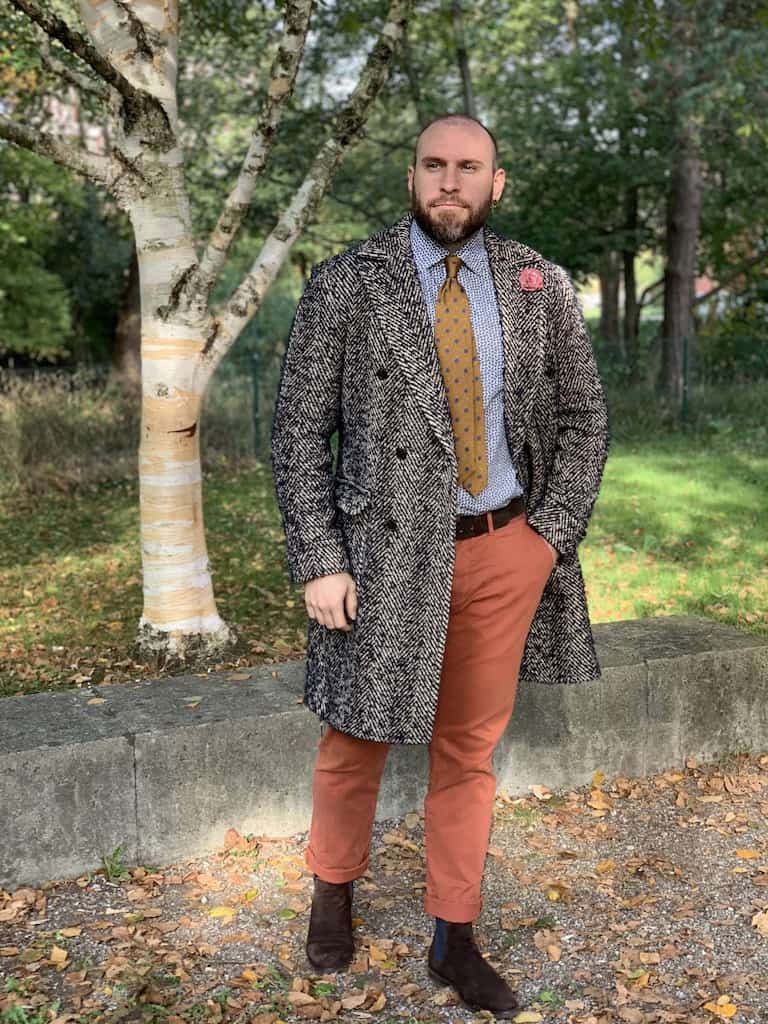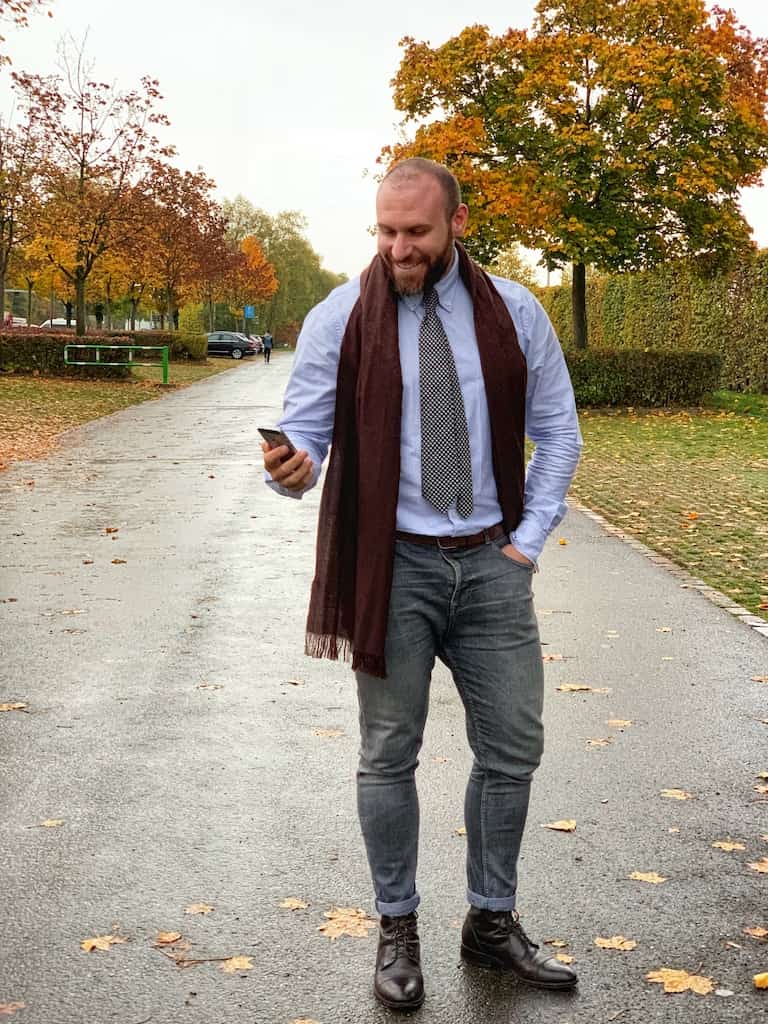 #1- Use elastic fabrics
Elastic fabrics are especially helpful if you are looking for a pair of jeans. Take the jeans in your hand and pull them apart to see how stretchy they are. Try the jeans on and see how they feel on the skin. What you should keep in mind is that this type of fabric will always be a bit tighter than normal jeans. In my opinion it serves the purpose and looks good. Besides, if you already have muscular legs, you can also show them.
Another advantage of the fabric, apart from the fact that it feels great on the skin, is its flexibility: you can easily pick things up without worrying about the risk of your pants ripping.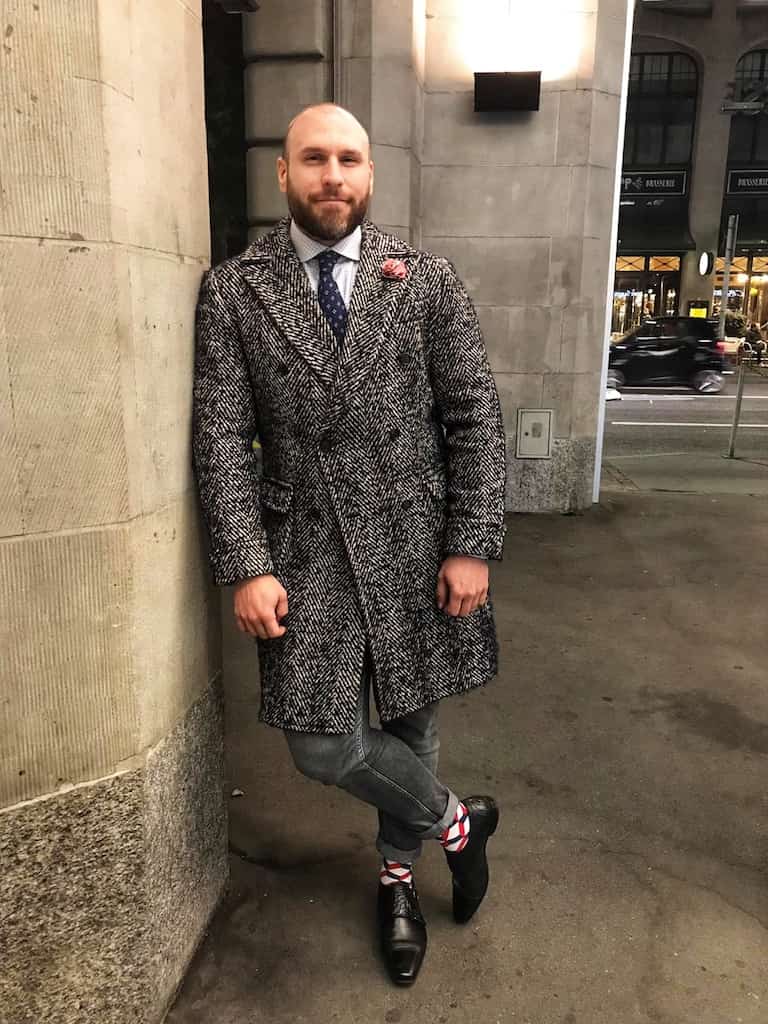 #2 – Double-breasted wear
Apart from the very stylish aspect of double-breasted waistcoats, more muscular people can benefit from a nice advantage. Because the cut is slightly more "open", so to speak, this gives you just that bit of extra fabric, since muscular people like me desperately need to have a little more space and still wear an elegant element.
#3 – Vests make the difference
Often people who train a lot have a pronounced V-shape in their physique. This in turn means that you literally have to get up a bit with the numbers, especially with Vestons. Or, as Hugo Jacomet called it, "Going to another level": That's why you have to have the courage to wear a vest! – I love my vests. Here again – apart from the stylish aspect – the vest benefits muscular people because it emphasizes the build of the body. So if you have well-developed shoulders, the vest is an absolute must-have!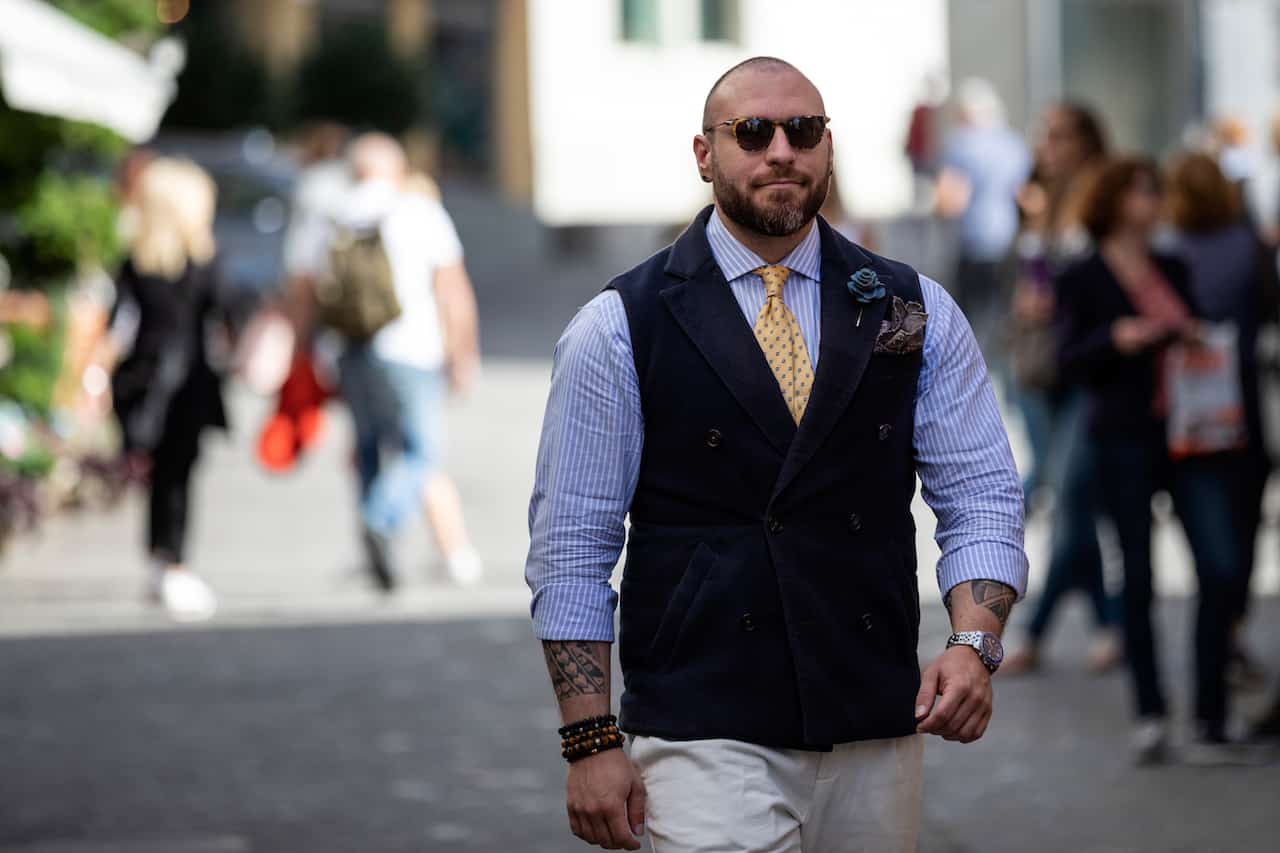 #4 – MTM or Bespoke
The obvious way if it comes to mens muscular fashion: If you don't find anything suitable in the shop, you just get something made to measure (called MTM – made to measure). This is great, of course, but you'll have to dig a little deeper into your pocket. If it doesn't matter, it's probably the best choice, especially when it comes to suits.
If you choose "bespoke", it's a bit more expensive, but you will have an absolutely unique piece. What I have to add here, is the following: if you are a bodybuilder or if your appearance is similar, it will always be visible – what ever you're wearing.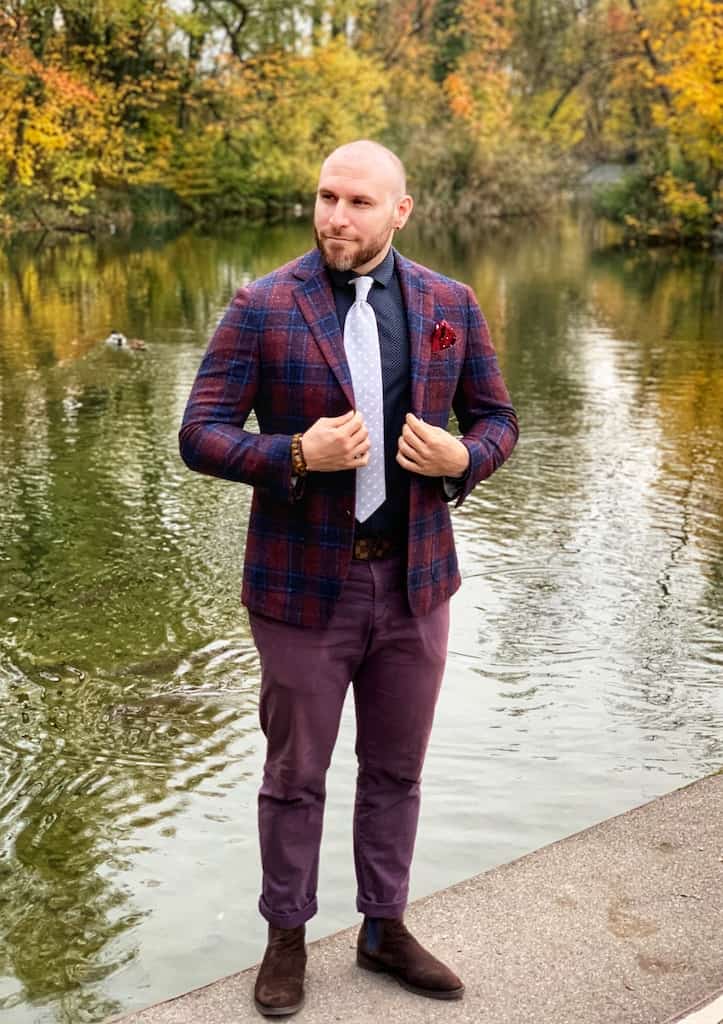 #5 – Trade-off
Imagine you're walking into a store and you see a jacket and you think, "I gotta have it!" You try on the piece and notice that it's a little too tight for you, so that you can just raise your arm high enough to shake someone's hand. The 'trade-off' is to buy the thing anyway and make a small compromise.
https://agentlemans.world/wp-content/uploads/2018/11/mode-für-muskulöse-männer.jpg
853
1280
Ralph Widmer
//media.agentlemans.world/2017/01/agw-logo-605.png
Ralph Widmer
2018-11-20 14:23:30
2018-11-20 15:05:14
Muscular Mens Fashion - 5 Tips From An Expert

The officially documented history of whisky begins in the 15th century in Scotland, although experts still argue today as to whether whisky is a Scottish or Irish invention. The Langatun distillery, which produces excellent Swiss whisky, proves that whisky does not always have to come from the north.
The origin of the Langatun Distillery
In 1857 Jakob Baumberger founded a distillery on his father's farm, and in 1860 he took over a small brewery in Langenthal (Celtic: "Lanagtun"), which he subsequently developed into a flourishing business alongside the distillery.
Langatun still produces the finest and high quality Swiss whisky today.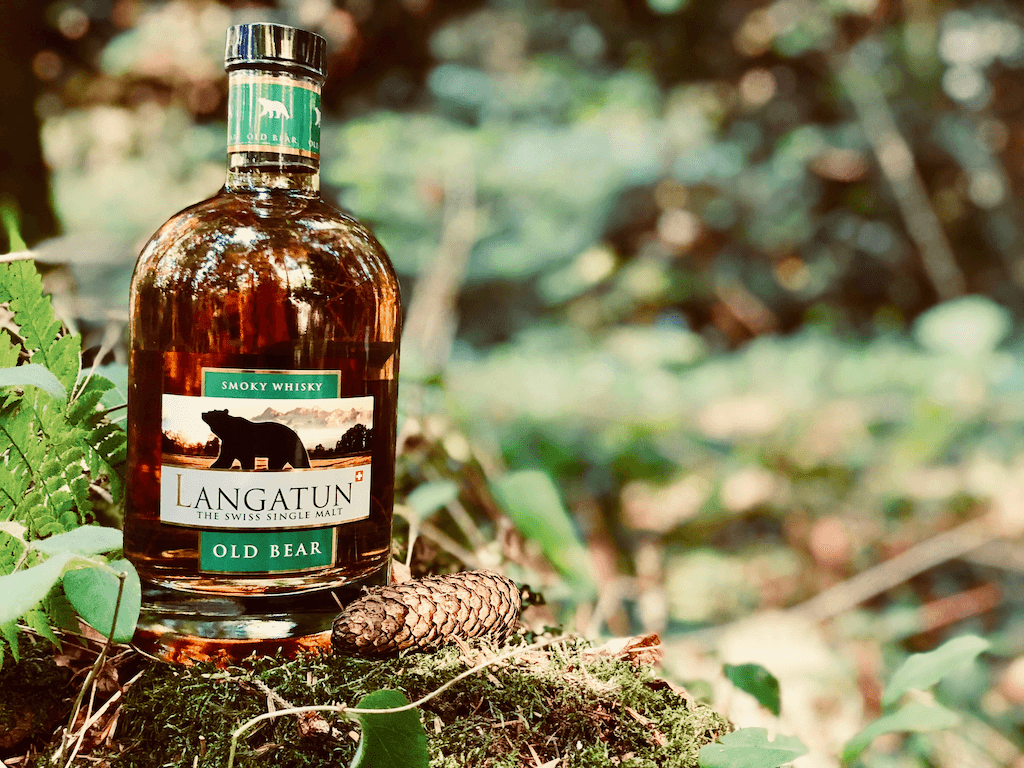 Facts worth knowing about the production
Whisky has been made from barley and water for over 500 years.
At Langatun, barley from the best locations in Europe is germinated with water. The germinated barley, to be called "malt", is dried and – for whisky with a smoky taste – additionally smoked.
In the brewery, the ground malt is mixed with warm water, "Gemaischt". The resulting wort is then fermented with selected yeast to the so-called "whisky-beer". After the "Pot-Still" process, the whisky beer is heated in the copper bubble, followed by a special process that slowly and carefully extracts the precious alcohol. This gives the Langatun Whisky its incomparable soft, tender and malt accentuated character.

6 reasons for a Swiss Whisky
If we Swiss travel around the world, we are addressed to our delicious chocolate, cheese, mountains or watches. Maybe in the future also Swiss Whisky? We provide a few reasons for this.
1. Barrels of Swiss oak
Part of the Langatun whisky is stored in Swiss barrels, in Central Switzerland these barriques are made from Swiss oak and sold to Swiss winegrowers. And the reactions of wine connoisseurs are excellent: Swiss oak does not have to hide from either American or French oak.
2. Fresh water from its own source
The fresh water comes from our own spring, which rises in the untouched woods above the distillery.
3. Tradition and history
As we have already experienced, Swiss whisky has more tradition and history than we might have thought.
4. A great insider tip
We already know and appreciate the Balvenies, Lagavulin or Talisker – how about a different present for Father's Day, Birthday or under the Christmas tree?
5. Swissness
A little 'Swissness' definitely never hurts. From an ecological point of view we try to buy products from Switzerland whenever possible. This supports local farmers and producers and saves a large part of the transport.
6. Swiss whisky tastes really delicious!
The Langatun whisky can be seen: smoky, slightly sweet, elegant, sweet, with notes of honey, vanilla, wood or malt – there is something for every taste. The best thing is always to try and make your own opinion.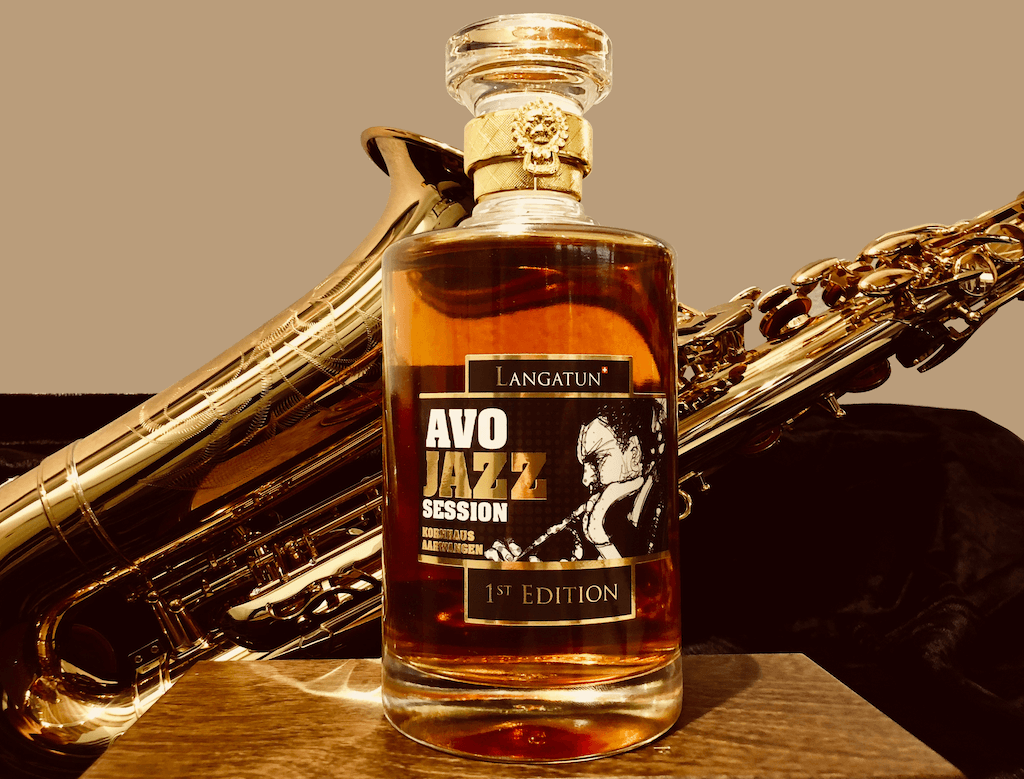 https://agentlemans.world/wp-content/uploads/2018/11/schweizer-whisky.jpg
768
1024
Ralph Widmer
//media.agentlemans.world/2017/01/agw-logo-605.png
Ralph Widmer
2018-11-12 10:57:12
2018-11-14 10:31:53
6 Reasons For Swiss Whisky

What do we associate with the term 'English fashion'? Probably most likely the elegant, stylish gentleman with a tweed jacket, cap and hunting rifle over the shoulder. Today we show you how to get dressed right and that it also works outside of Britain.
It is not without reason that London has developed over the years into one of the most important fashion and style cities in the world: when it comes to styles and trend awareness, the British are very popular.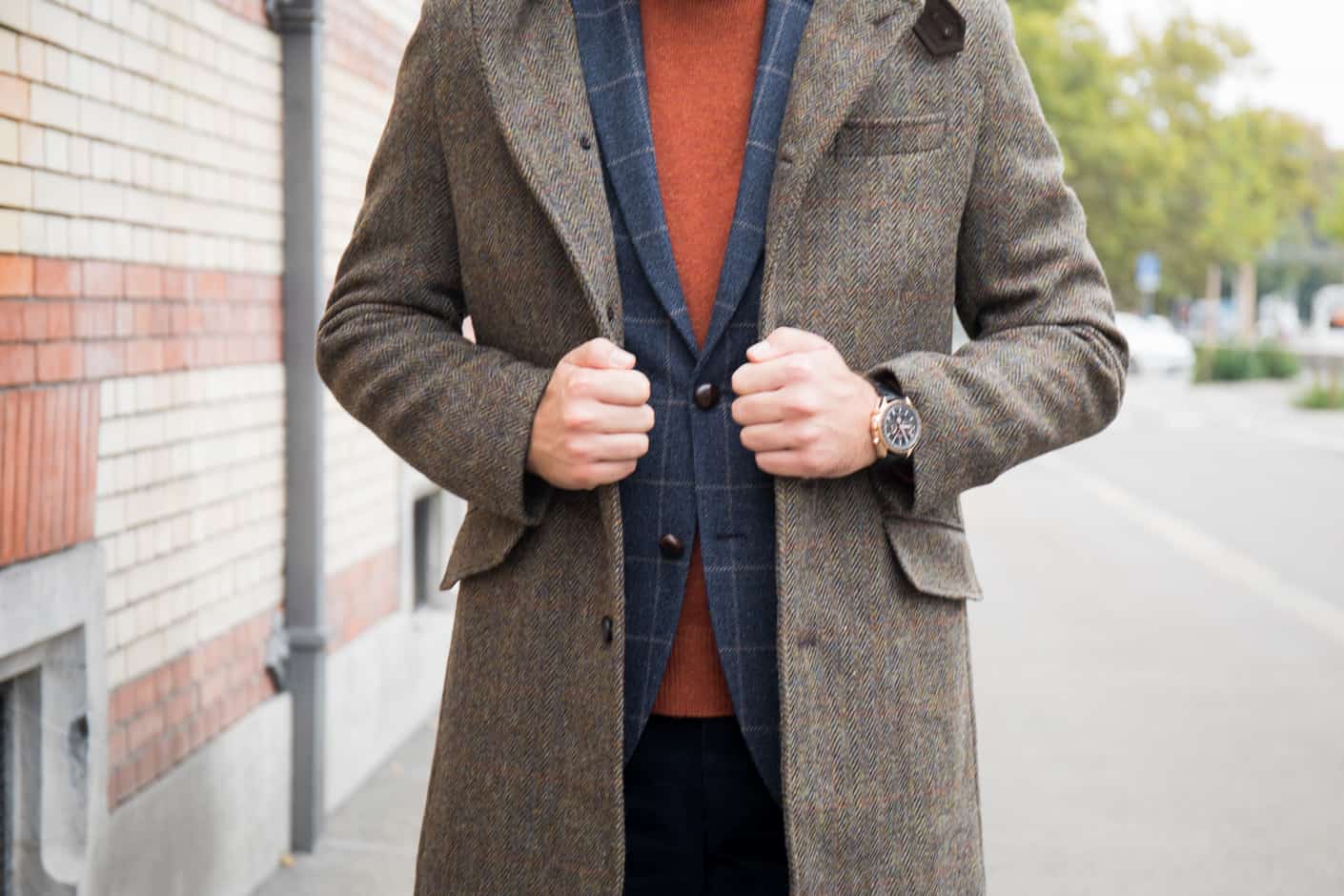 Pictures & Rights @ Diana Kottmann
English Fashion – How to Get Dressed Right
Rather cool temperatures and many rainy days dominate the climate in England; therefore, thick fabrics and warm materials are more likely to be found in fashion. Accessories such as umbrellas, hats, gloves or scarves are the perfect match with such an outfit.
1. Cord trousers
Cord is a warm and hard-wearing fabric, which, similar to jeans, used to be standard equipment for workers. In the 50s the image change followed and from then on was carried by architects and intellectuals.
2. Harris Tweed Jacket
Harris Tweed' is a woven form of tweed and is still made by hand on the loom on the Scottish island of Harris. Only after repeated testing by experts does the fabric receive the special quality mark. Typical for tweed are the different, harmonious colour inlays.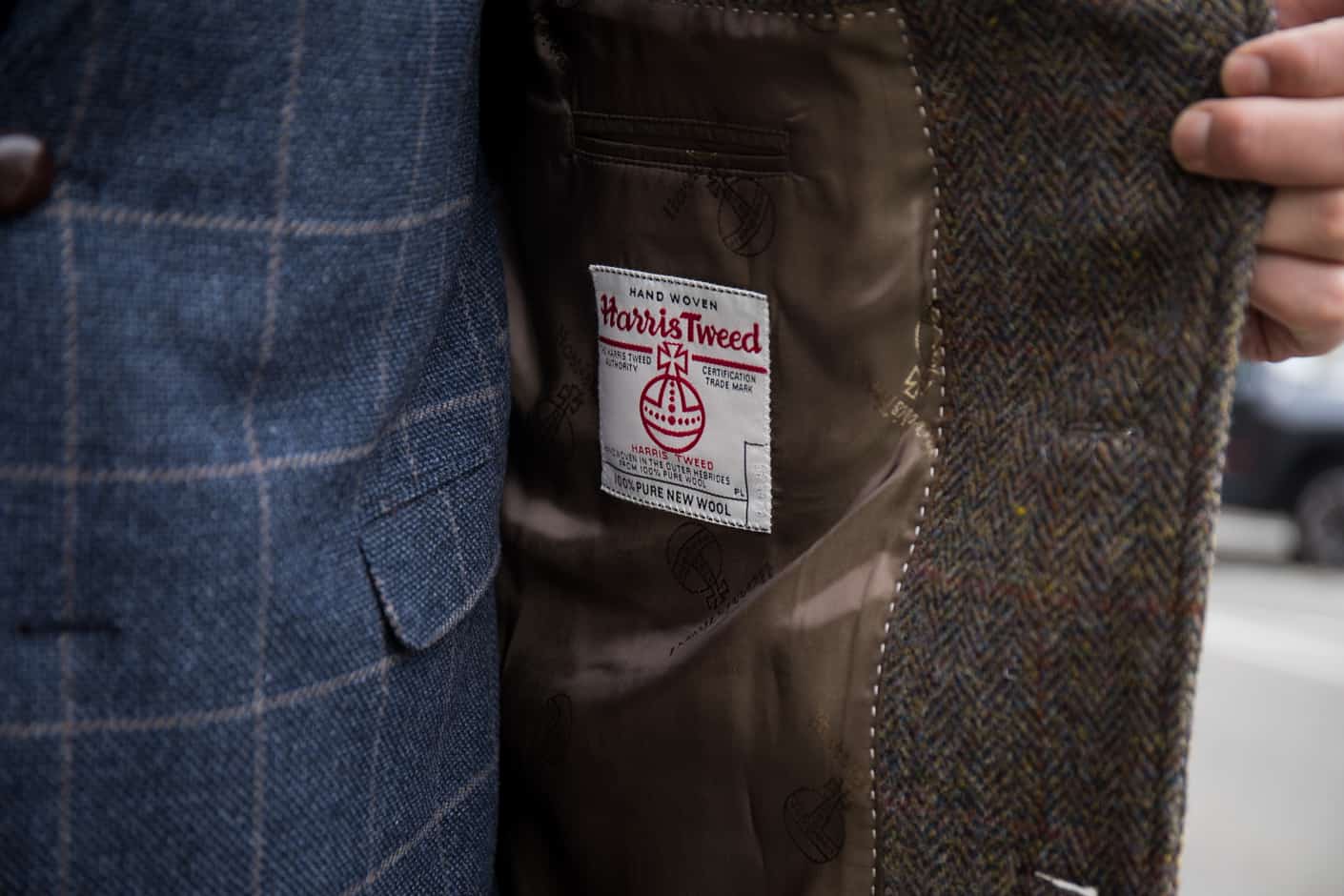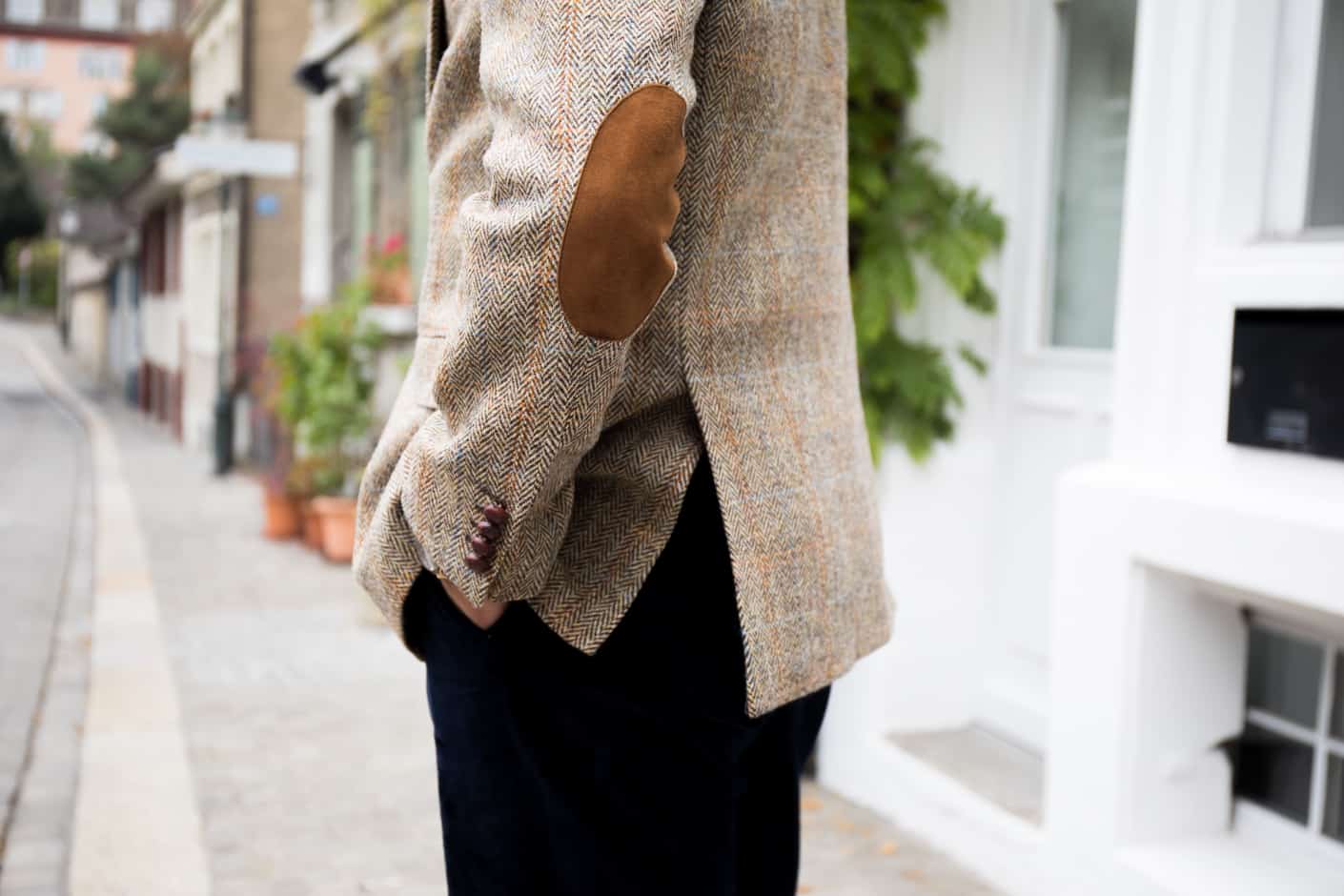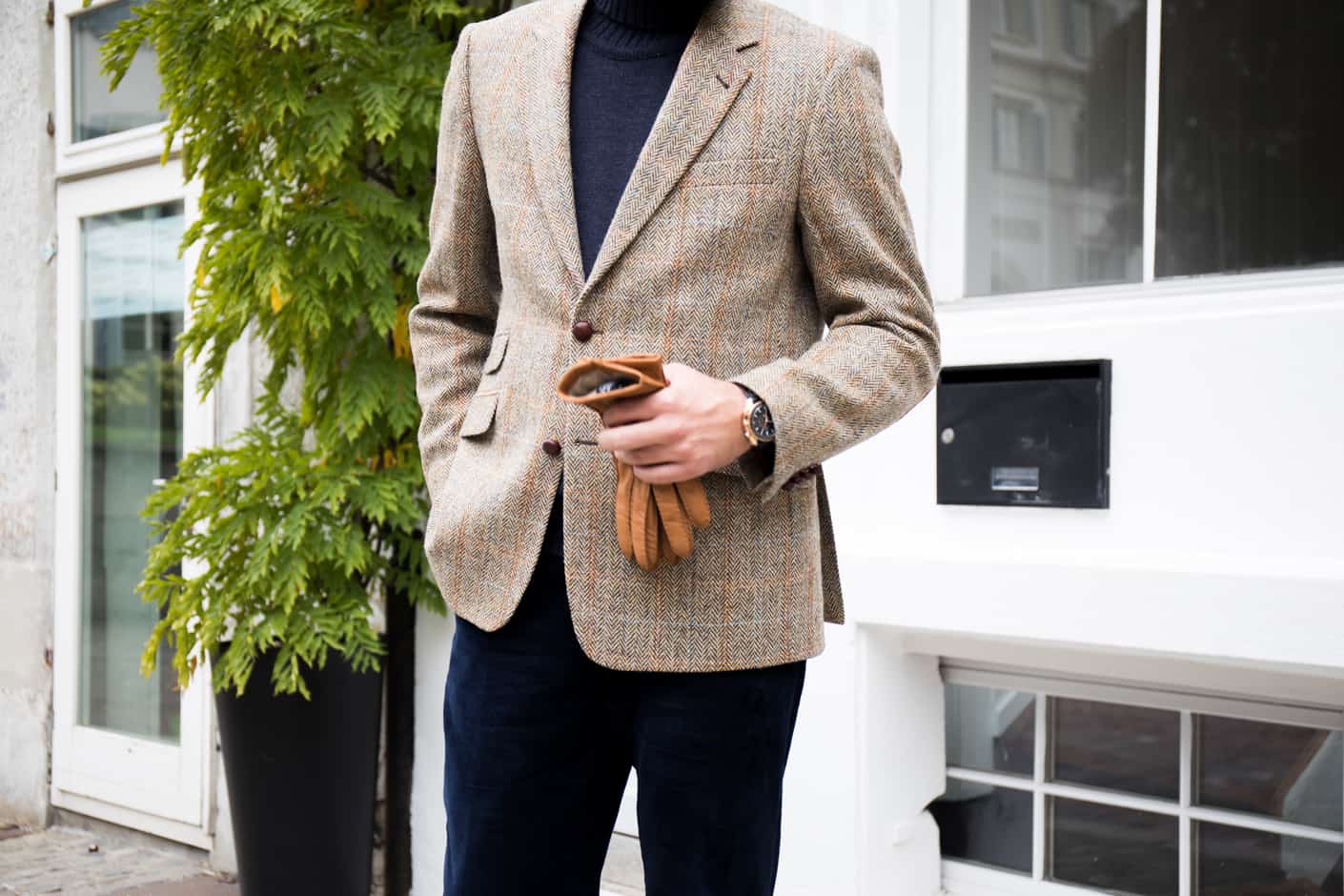 3. Wool sweater or turtleneck
For the cold days the sweater is a popular classic and a chic alternative to the shirt. Round neck sweaters can be combined with scarves.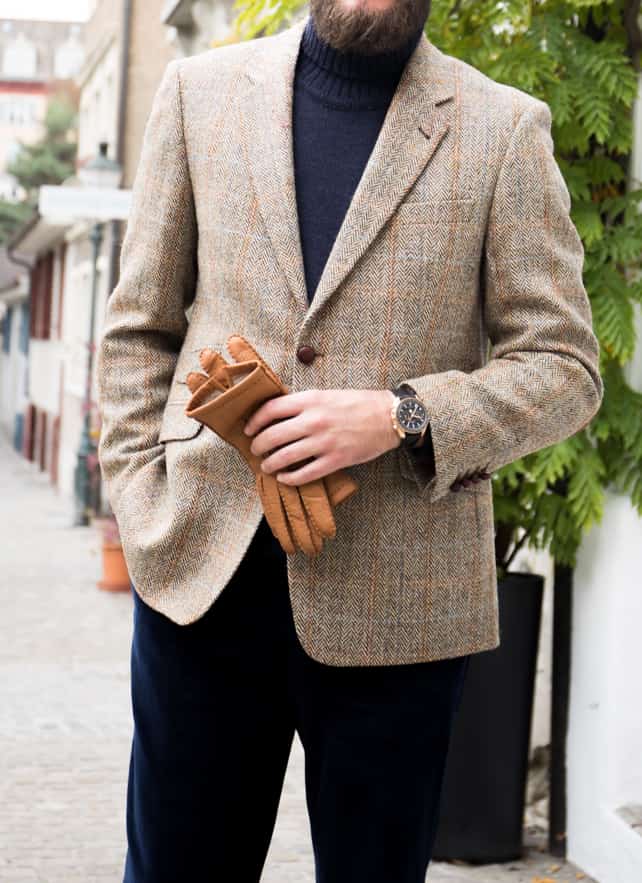 4. Deerskin gloves
Why don't we see them a little more often? It suits very well to every autumn or winter outfit and also goes perfectly with your suit. They are made of matt, particularly soft deerskin.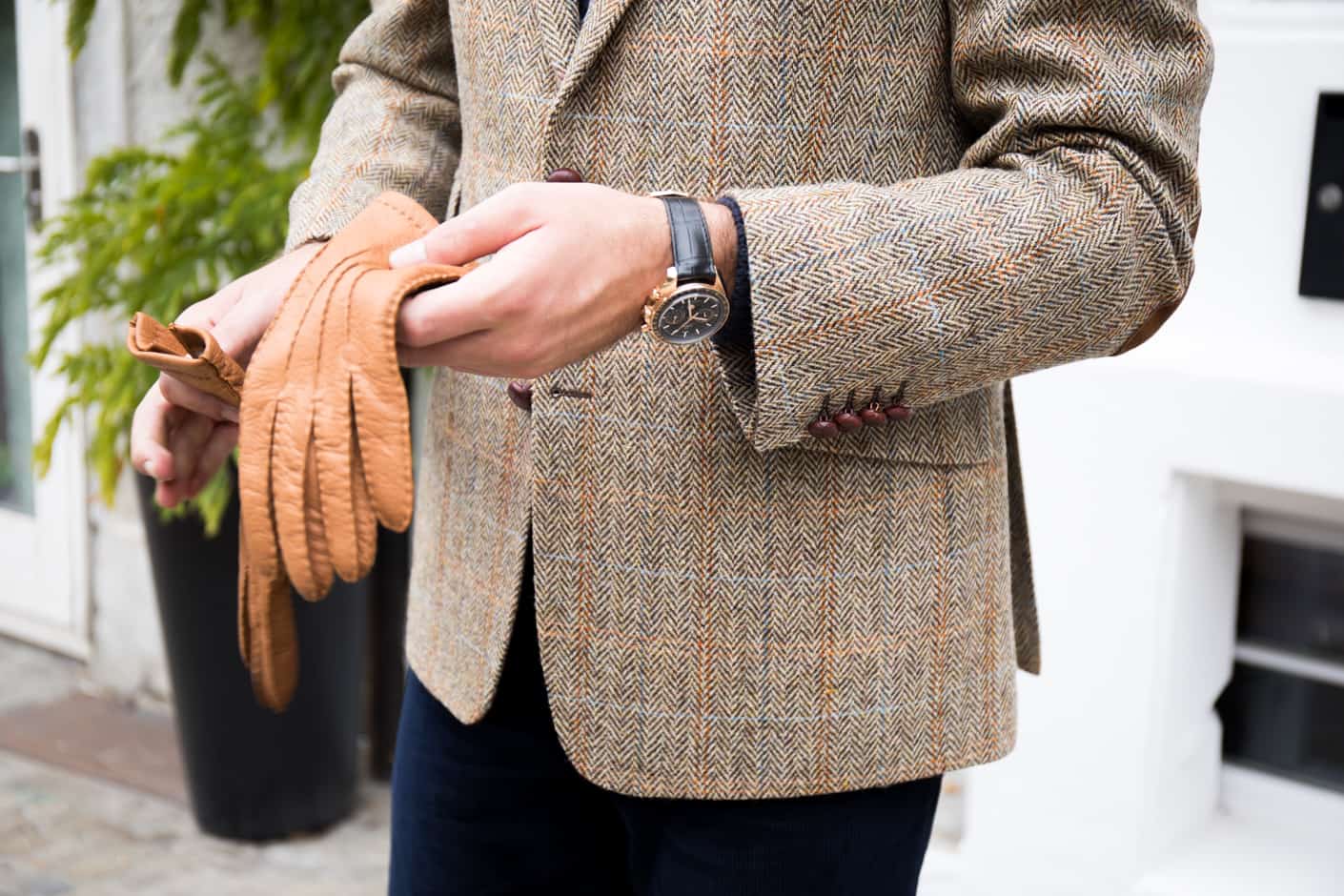 5. Boots
A few good reasons to get your boots out of the wardrobe:
Your feet will stay warm and dry even if it rains or snows

They look stylish

Fits well into the winter / autumn season

The rubber sole is less slippery

Comfortable and suitable for longer walks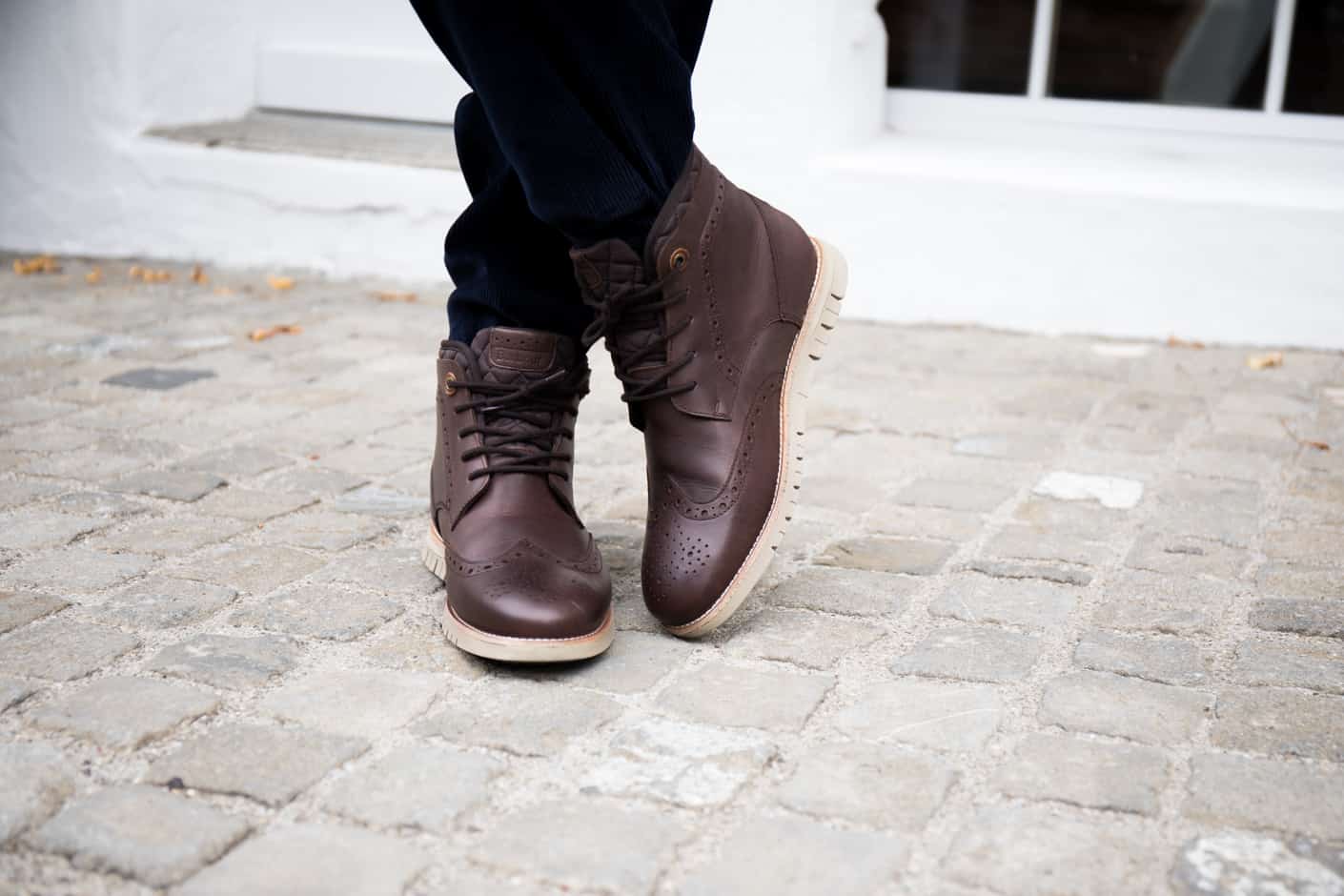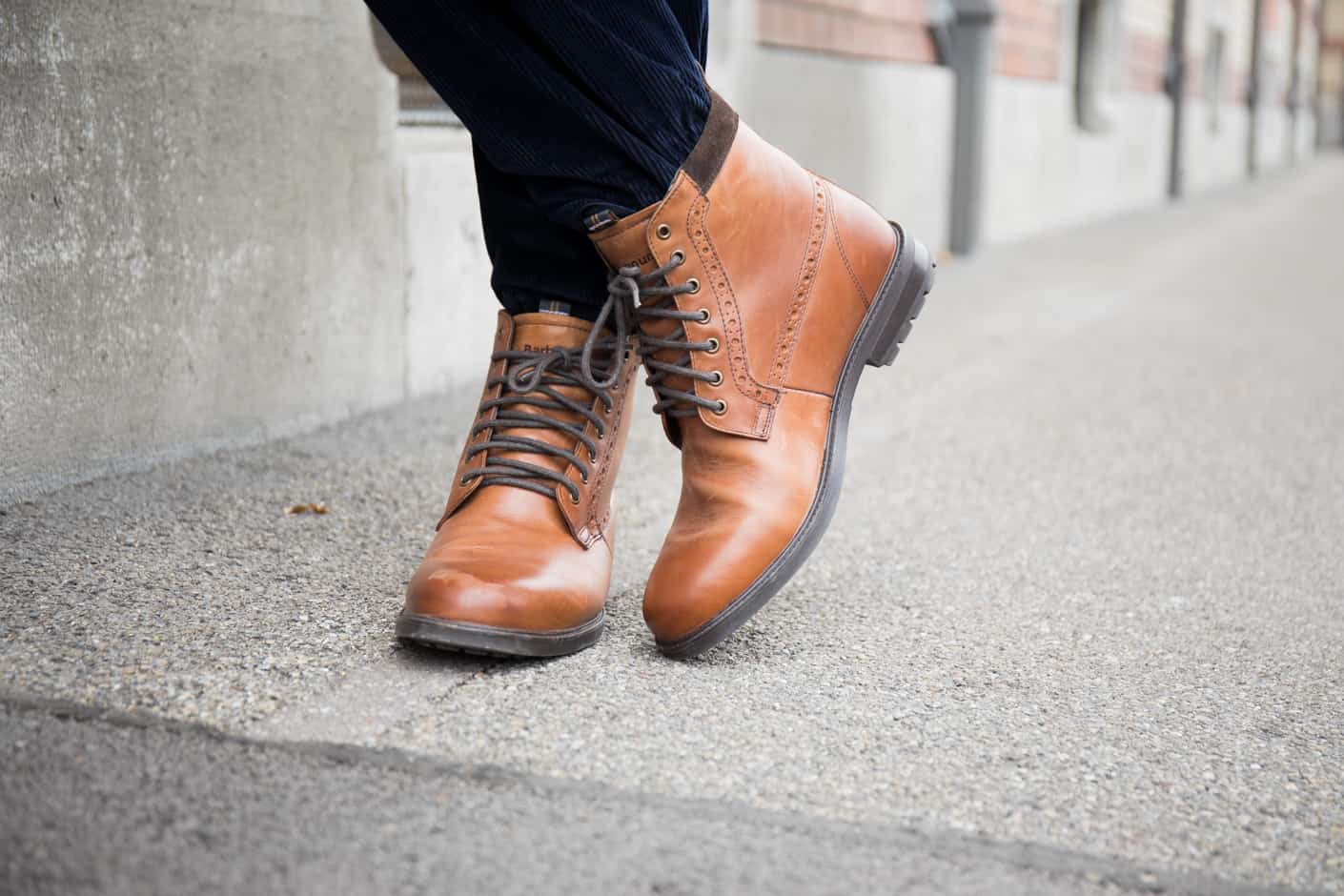 At The British Shop you can combine very cool outfits on the theme of English fashion, especially during autumn and winter – and all this with a reasonable budget. The selection of jackets, trousers, gloves is like in the land of milk and honey, a dream for every gentleman! All the pieces shown are from the online shop.
https://agentlemans.world/wp-content/uploads/2018/11/englische-mode.jpg
940
1410
Ralph Widmer
//media.agentlemans.world/2017/01/agw-logo-605.png
Ralph Widmer
2018-11-05 10:11:36
2018-11-09 12:42:02
English Fashion - How To Get Dressed Right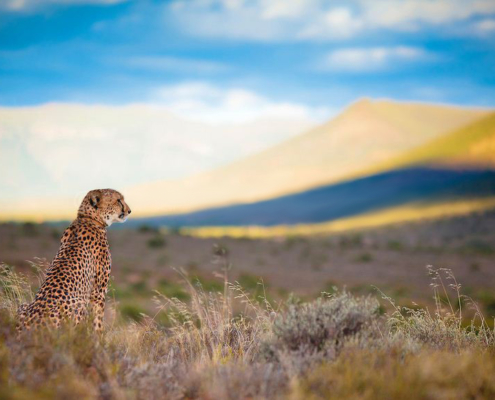 If you were born a few years before the turn of the millennium, you can still remember the good old days without the Internet and mobile phones - we used the home phone or the bell to meet our friends. Nowadays it seems almost impossible to…
https://agentlemans.world/wp-content/uploads/2018/10/gepard-südafrika.jpg
580
872
Ralph Widmer
//media.agentlemans.world/2017/01/agw-logo-605.png
Ralph Widmer
2018-10-26 07:42:09
2018-10-26 07:44:37
10 Days Digital Detox In South Africa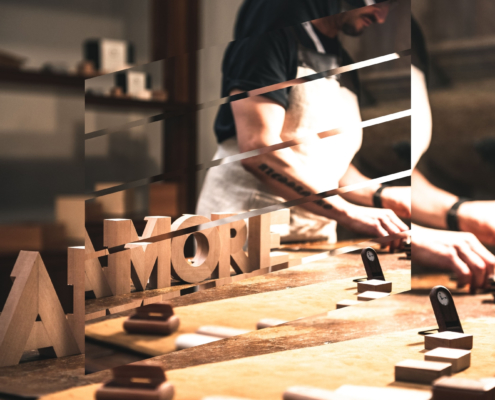 Homo Faber - shaping a more human future Venice, a place where the presence of human creation is as tangible and authentic as anywhere else in the world. Exactly in this magical city the Homo Faber took place in September 2018. Homo Faber…
https://agentlemans.world/wp-content/uploads/2018/10/HAMBURGDie-Perle-des-Nordens-4.jpg
1080
1920
Daria Schmidt
//media.agentlemans.world/2017/01/agw-logo-605.png
Daria Schmidt
2018-10-25 09:11:14
2018-10-25 09:47:55
Homo Faber - shaping a more human future
Vincent Van Gogh once said: "The entire future of art can be found in the south of France". In 1888 Vincent van Gogh decided to move to Arles in Southern France. One of his most productive times followed - he created about 187 paintings in 18…
https://agentlemans.world/wp-content/uploads/2018/10/senator-chronograph.jpg
853
1280
Ralph Widmer
//media.agentlemans.world/2017/01/agw-logo-605.png
Ralph Widmer
2018-10-04 09:10:53
2018-10-05 09:56:55
A Provence Travel Guide - Making The Moment Count