Best Hotels In Switzerland – Introduction
After our articles 'Best Bars in Zurich' & 'Best Restaurants in Zurich', it's now time to present the best hotels in Switzerland. Once again, it's been tough to draw up a shortlist, especially for rank 1 & 2.
The beauty of Switzerland
We're living in an astonishing country, with a diversity you will not find anywhere else. Starting with the fresh air and the crystal-clear mountain lakes, over the charming Ticino its picturesque rocks and rivers, to the famous Valais with its beautiful wine region. In other countries it takes days to discover such versatility, here it is a stone's throw away.
It is always nice to come home, to Switzerland. And we simply love to travel here. Today we present you our Top 5: the best hotels in Switzerland.
Best Hotels In Switzerland with the McLaren 570S
We teamed up with McLaren and went across Switzerland to shoot a few cool pictures of the best hotels in Switzerland. In Spain we drove the 570S Spider. Now, it was time to take the coupé on the journey. Once again we're fascinated, what a perfection and accuracy this brand comes up with. Of course, we have chosen the perfect roads: Starting in Zurich direction Ennetbürgen, to Vitznau and then the pass road to Andermatt with the last stop: Gstaad.
The green 'Hulk' as it has most called on our trip is a real eye-catcher. Unsurprisingly, we were often in conversation with fans, because the 570S in this color is definitely a supercar, which one does not see every day. Driving to the best hotels in Switzerland was an unforgettable journey. 
Nr. 1 ¦ Villa Honegg
Villa Honegg / Reservation Online
Located above Ennetbürgen, this tiny and chic boutique hotel is a real eye-catcher. The villa was built in 1905, contains a few delightful rooms. But, the main argument here: the breath-taking view to the Vierwaldstättersee.
The hotel went viral because of its infinity pool, it's worth taking a swim!
The view is just beyond beautiful. Upon arrival, you breathe through and try to figure out what you are seeing. Villa Honegg is close to Lucerne, about 30 minutes to drive.
The villa contains 23 rooms, whilst the decor and furnishings create an inviting ambiance
Brilliant describes it the right way. The managing director personally takes care of the guests, after the first visit the staff was able to remember our names. Bravo!
The menu contains a touch of Lebanese, a welcome change which we very much enjoyed. The selection is a bit smaller than usual, but quite tasty.
Price 
Rates starting around 500CHF per night
Disadvantages
The hotel is almost completely booked out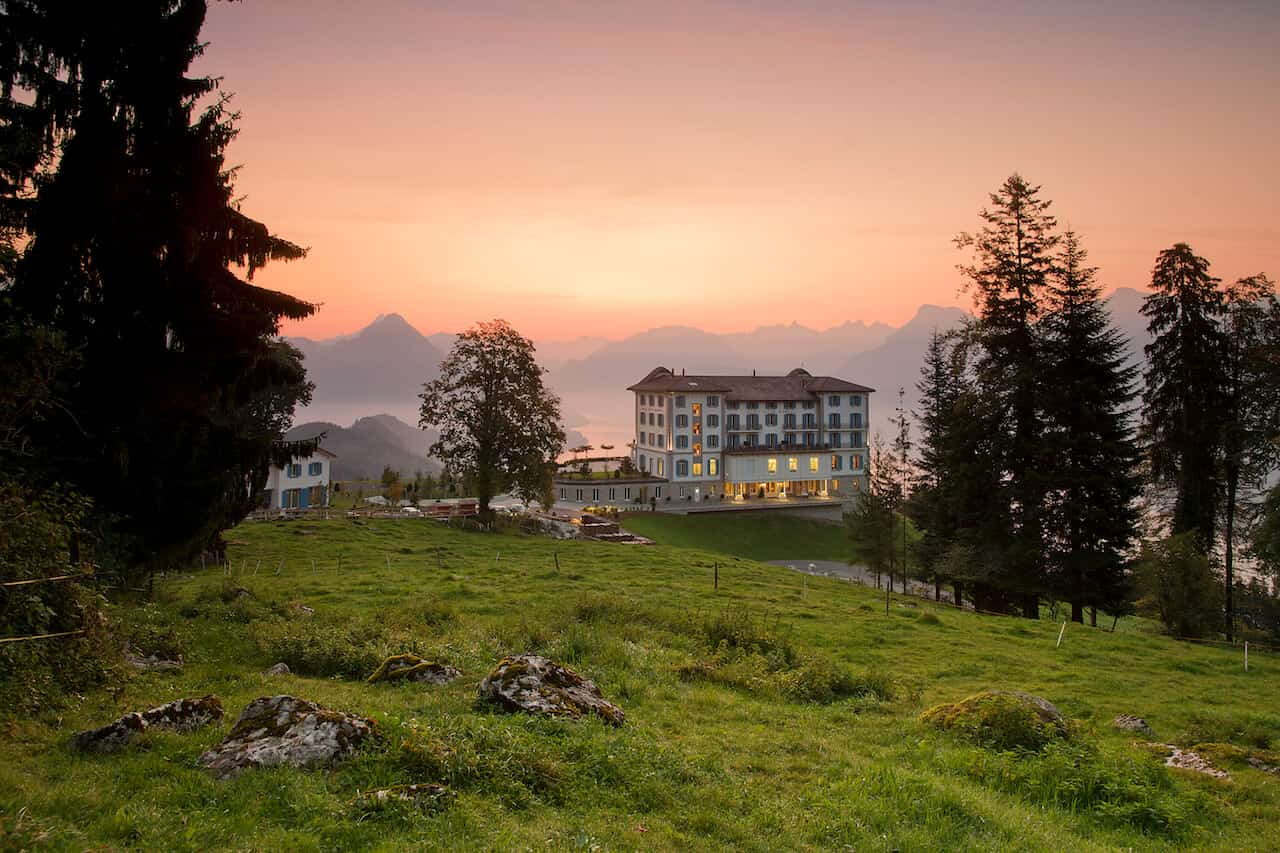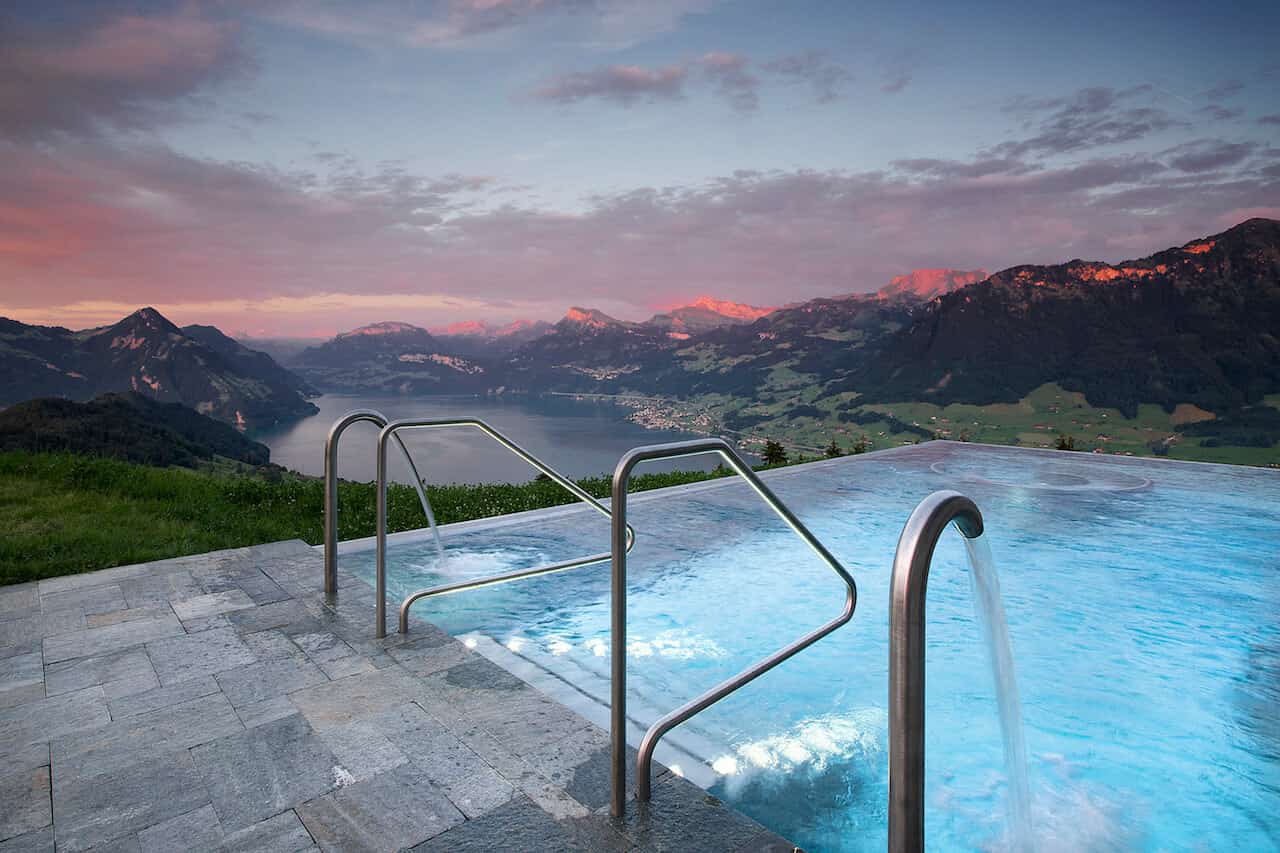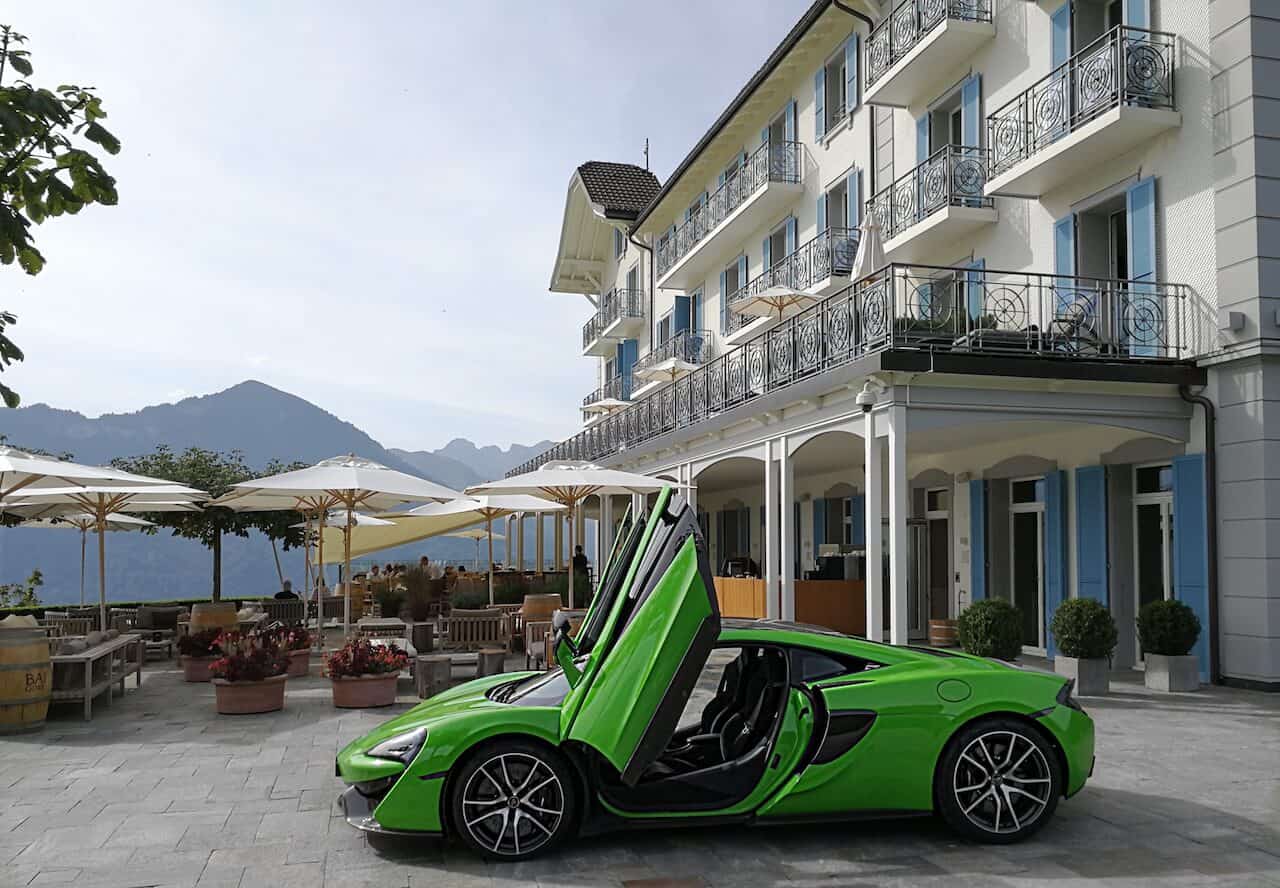 Nr. 2 ¦ The Alpina Gstaad
A new icon in the exclusive, discrete and cosmopolitan Swiss resort of Gstaad, The Alpina Gstaad five-star superior hotel has single-handedly redefined luxury and Alpine chic. The Alpina Gstaad has been receiving outstanding distinctions since it opened in 2012.
The Alpina Gstaad / Reservation Online
Gstaad belongs to one of the most beautiful villages in Switzerland. The hotel is slightly elevated above the village center, reachable by car, shuttle or walking distance.
We should rather call it: living room. The rooms are huge, equipped with a fireplace for a very cosy atmosphere.
Once more, just world-class! As after our last stay, we found the car perfectly cleaned, with a packet of Ricola and 5 Swiss francs. Inquiring to whom the money belongs, we received the following reply: the lake of Lauen is beautiful, it was for the parking meter there. Brilliant. The guest is king here and accordingly: happy and satisfied. Thank you very much for the wonderful time.
A variety of delicious restaurant and a lovely service. There is more info to find on the website.
Price
Rates starting around 500CHF per night
Disadvantages
The saunas are separated, would be nice to have an additional mixed sauna for a relaxing weekend for two.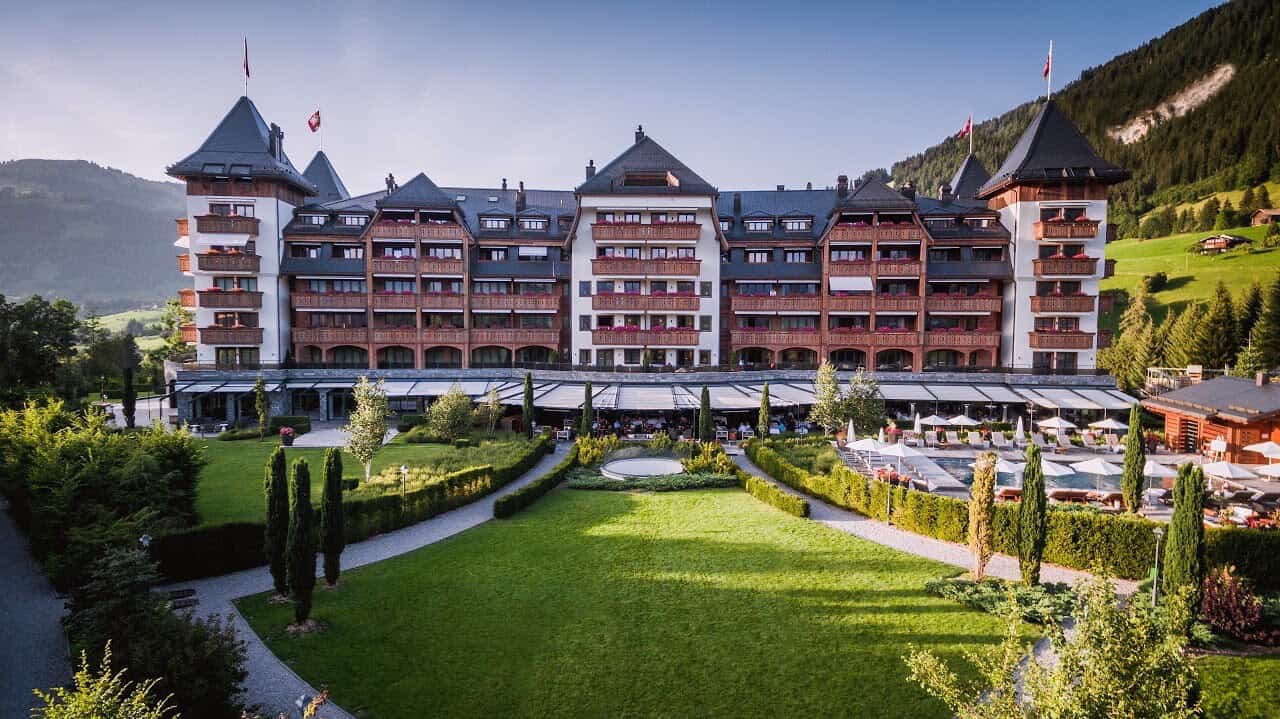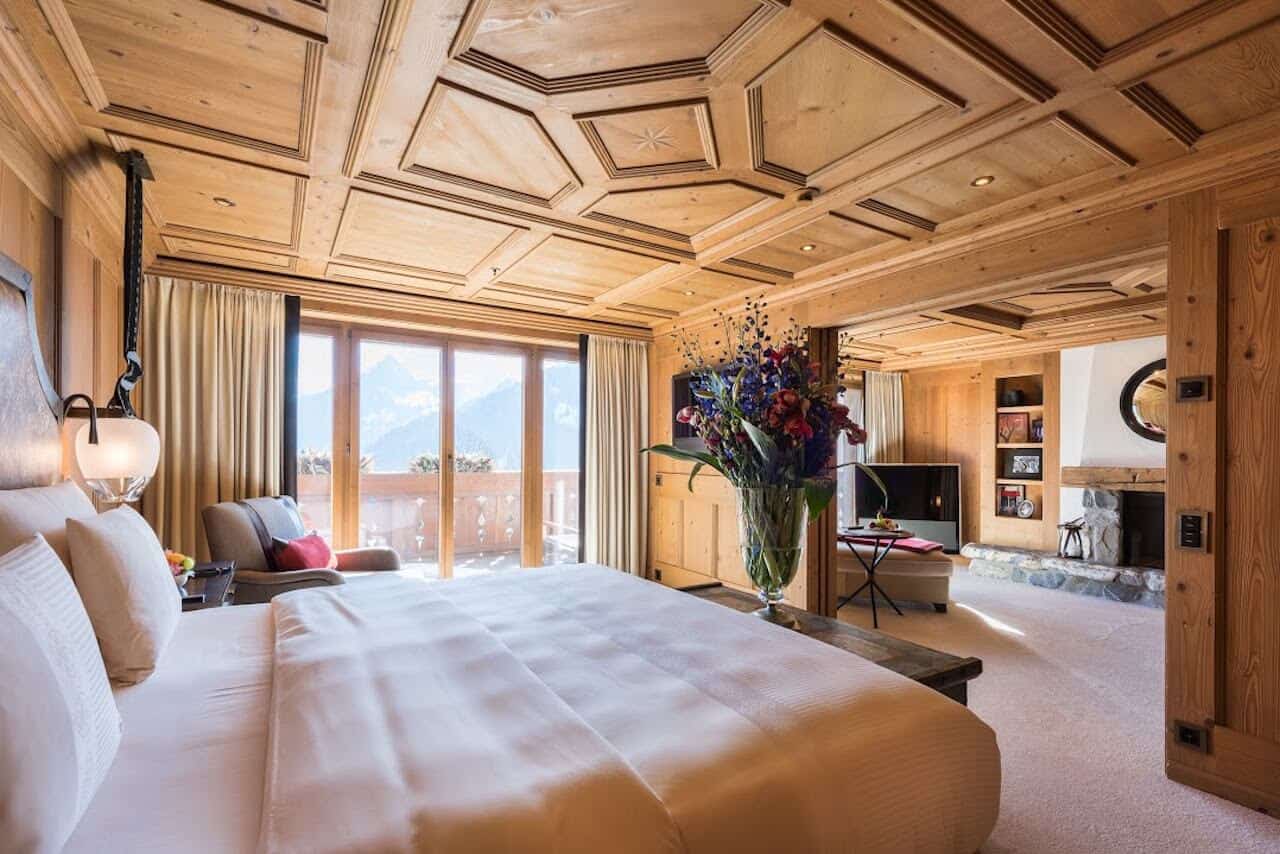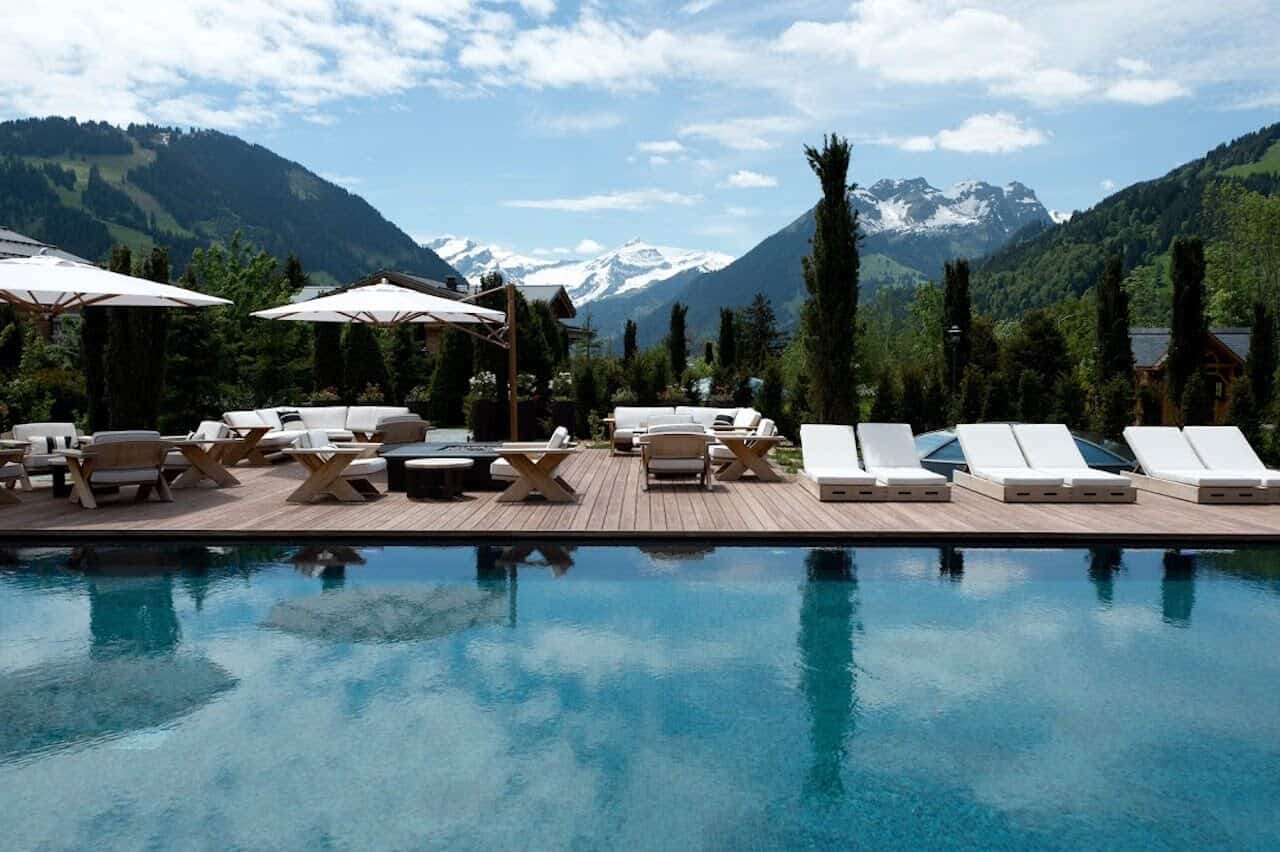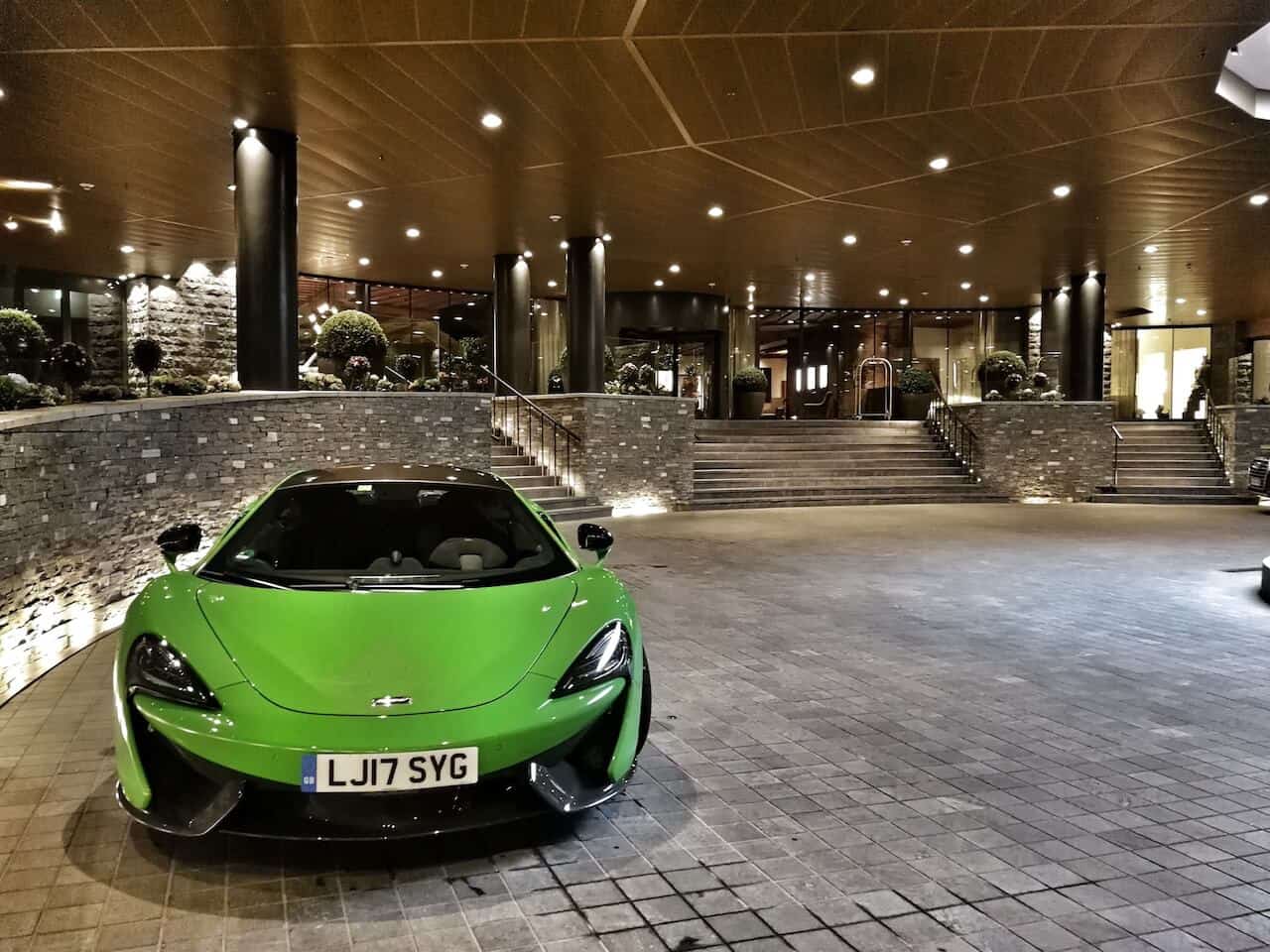 Nr. 3 ¦ Chedi Andermatt
The Chedi Andermatt / Reservation Online
For many reasons, the Chedi was elected as 'Hotel of the year 2017' by GaultMillau. You feel like a bit like James Bond here. The location in Andermatt makes the exterior of the luxury hotel unfortunately a little less spectacular than a stand-alone resort. What convinces, however, is the inside!
Andermatt is cute, certainly not on rank 1 of Swiss destinations. 
This hotel must have been developed by the gods of interior design. A truly breathtaking location with many chimneys, large chairs, high ceilings – just wow!
The rooms are huge with all kind of gadgets like iPad for blinds, fire place etc. The king size bed is handmade and very convenient. 
Nothing has to be thought about, everything is done in a pleasant form of restraint and friendliness.
Food ✭✭✭✭✭
The hotel contains a restaurant for every taste, in the winter there is even a fondue chalet.
Price
Rates starting around 500CHF per night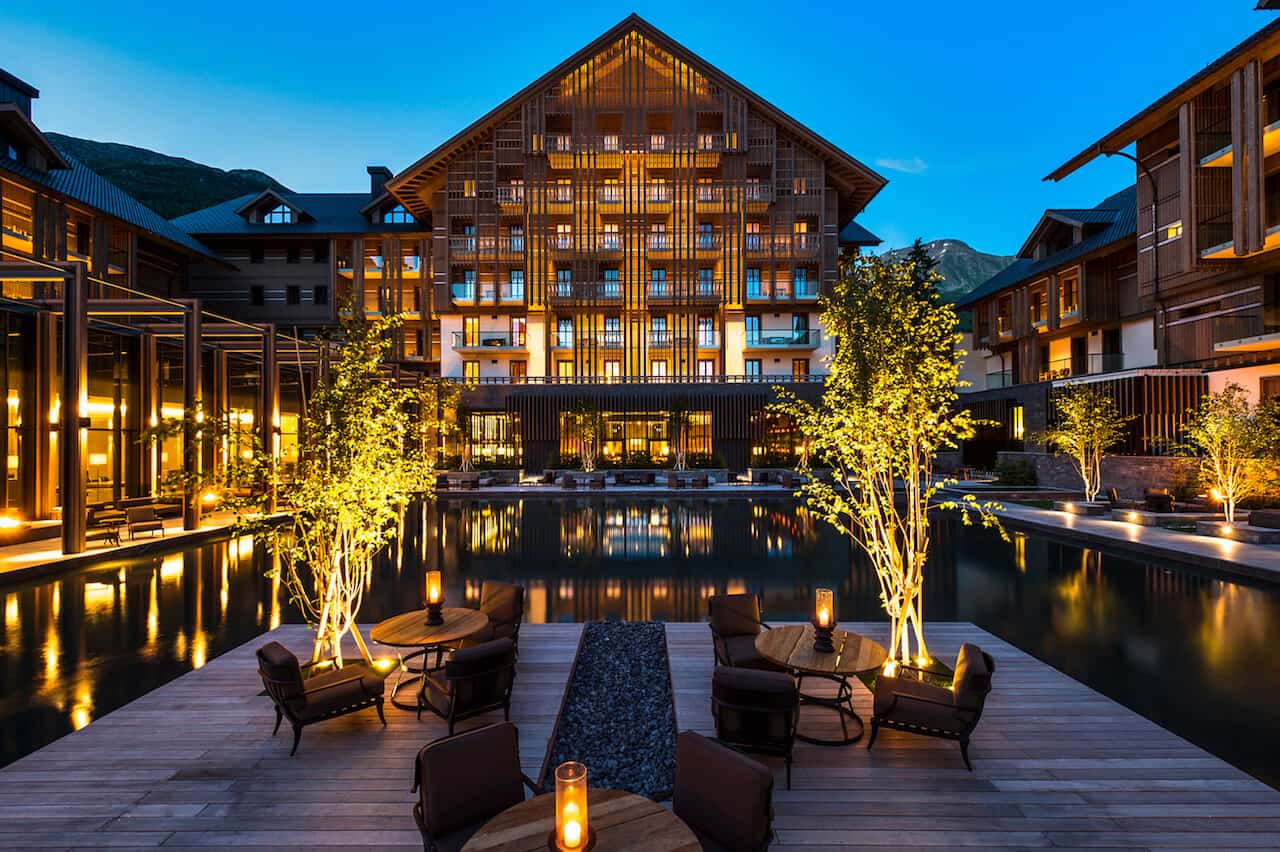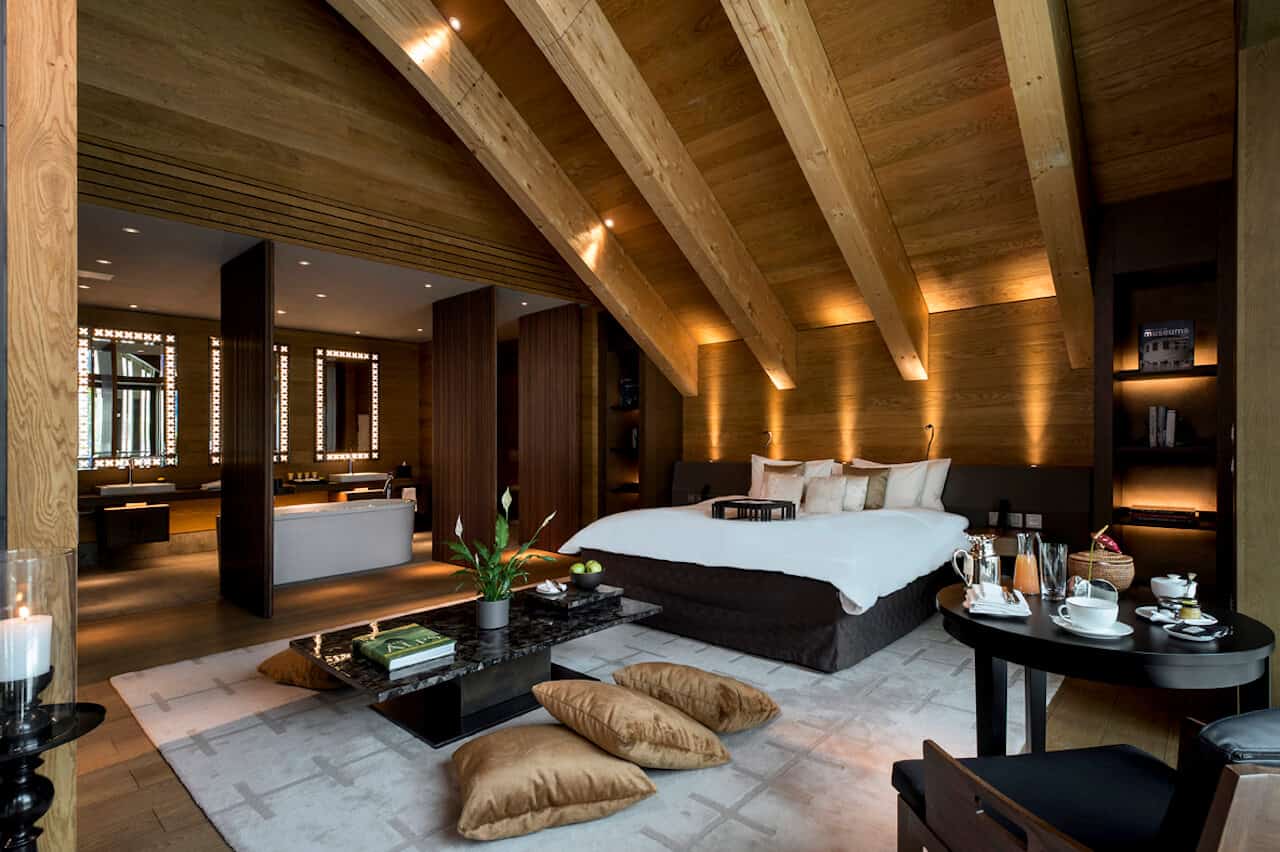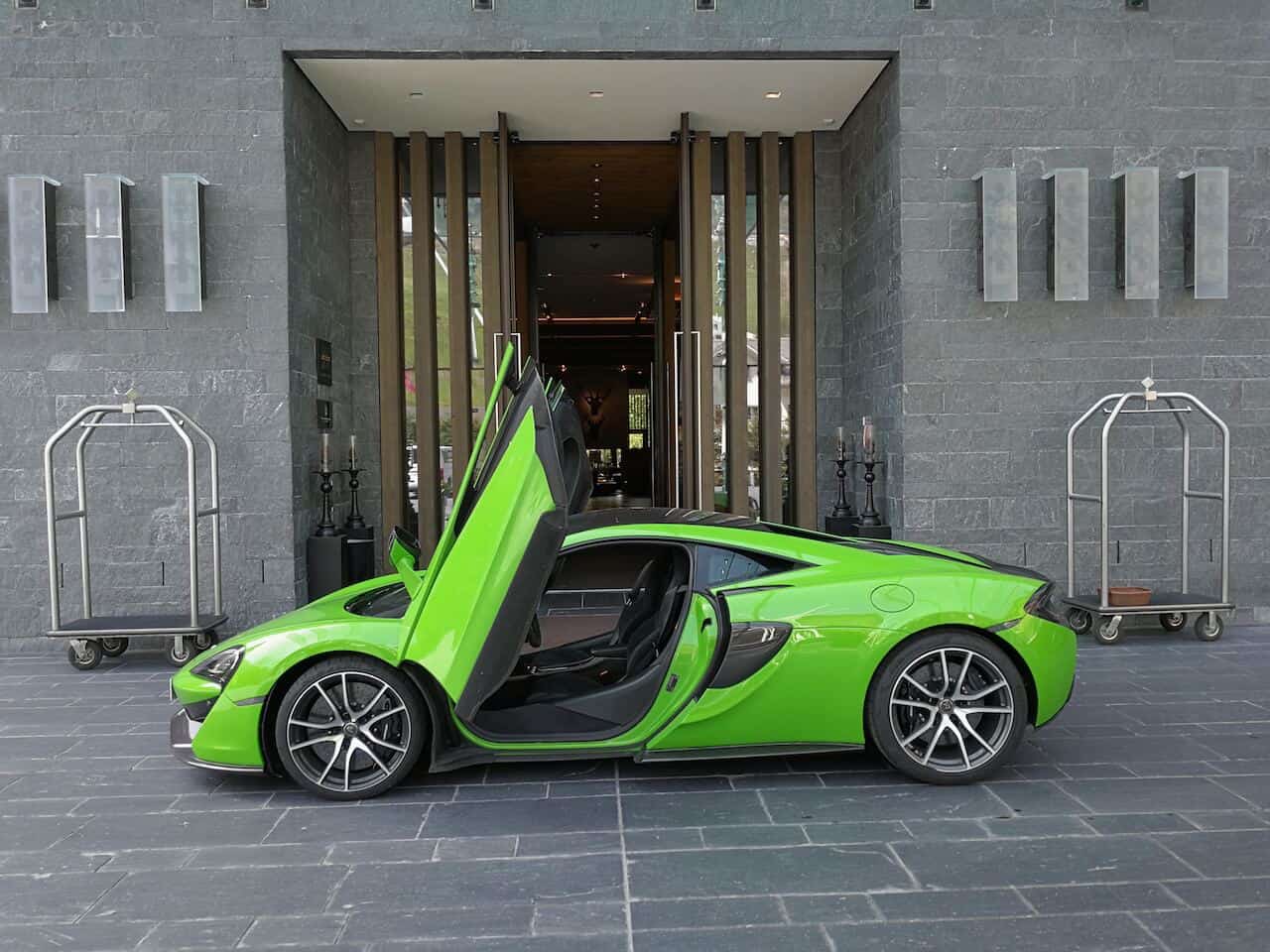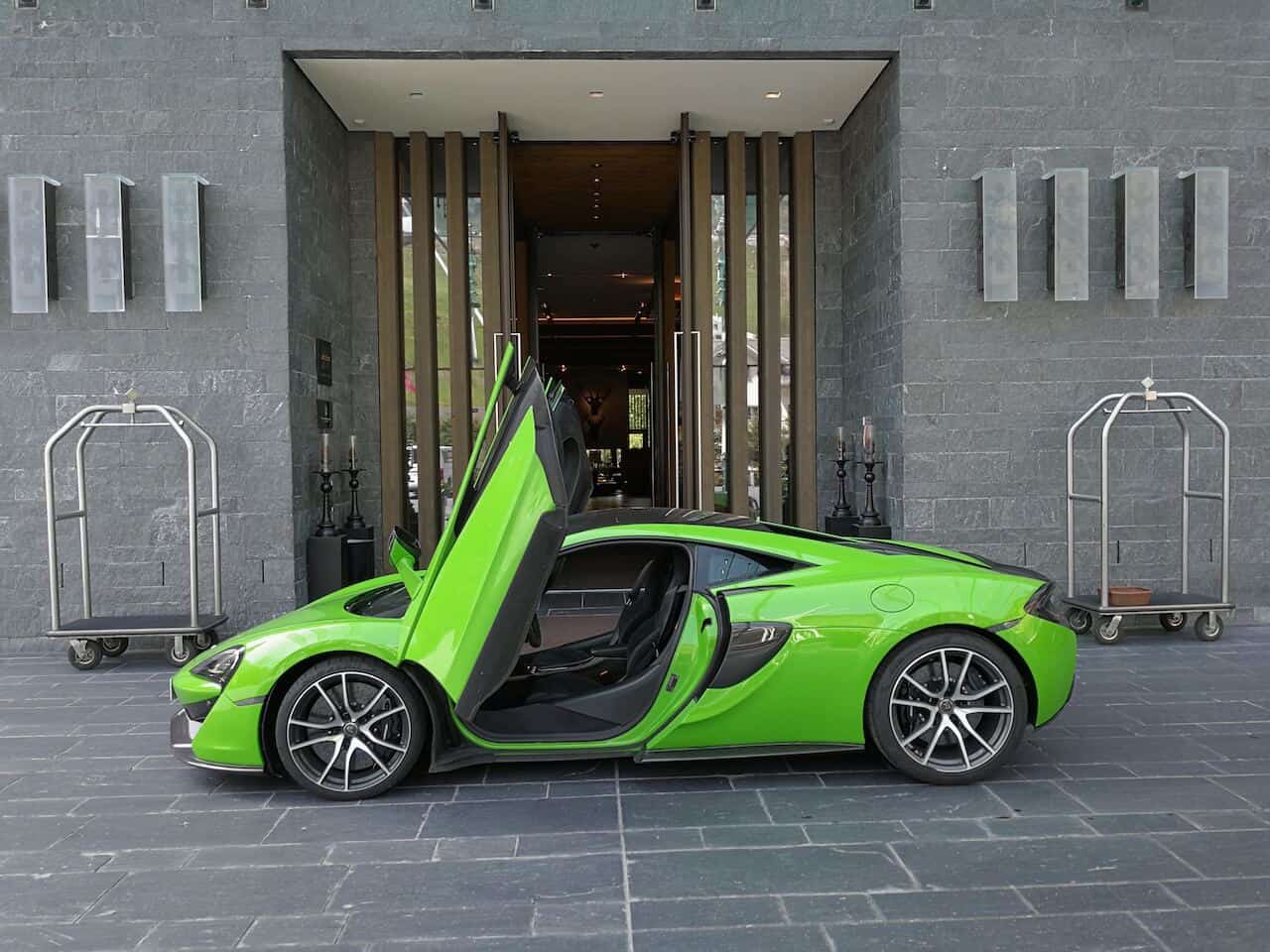 Nr. 4 ¦ Widder Hotel Zurich
Widder Hotel / Reservation Online
It was important to us, to present a reasonable hotel in Zurich. The arguments speak for themselves: Nine houses, 700 years of history in a hotel. Previously, the nine medieval townships were the home of nobles and guild masters, craftsmen and merchants. They have not only built and inhabited the buildings, but also decorated and altered them.
Located in the middle of Zurich, it does not get any better.
The rooms are modern, with different themes. So, each time you sleep somewhere else.
The hotel is managed by a family which is one of many reasons we love this place so much. As a guest, you will find yourself in a very informal environment here. 
There is a boucherie, which is very tasty, and offers a wide range of meat. In the evening there is probably the coolest whiskey bar ever – we could spend hours here.
Price
Rates starting around 500CHF per night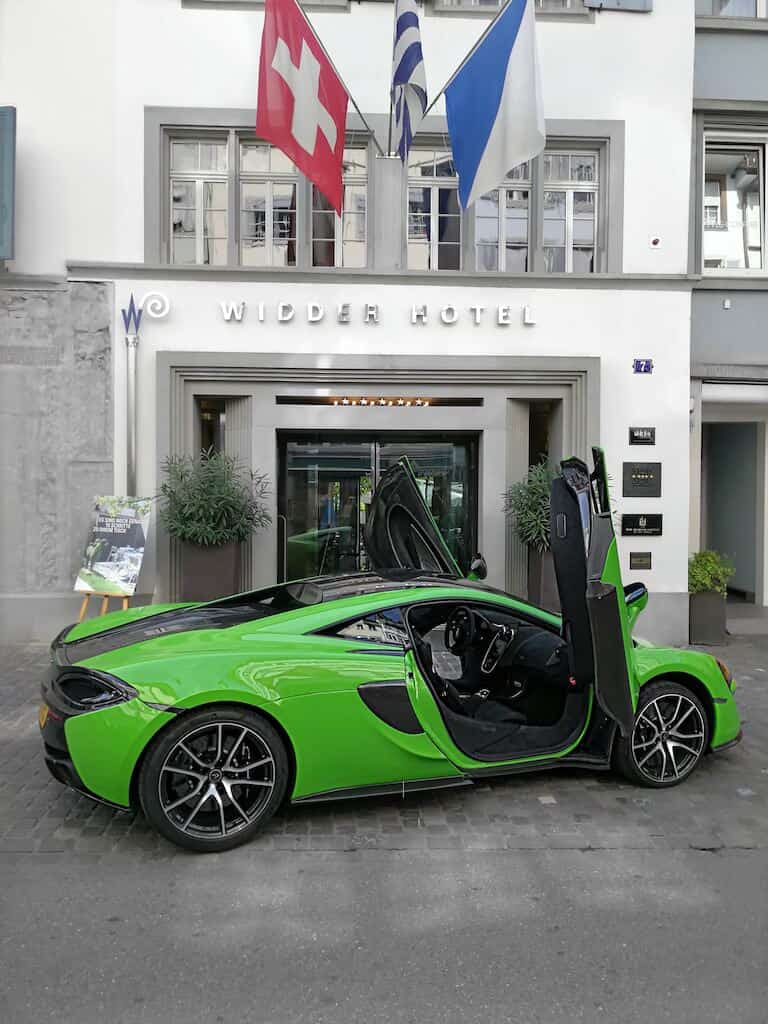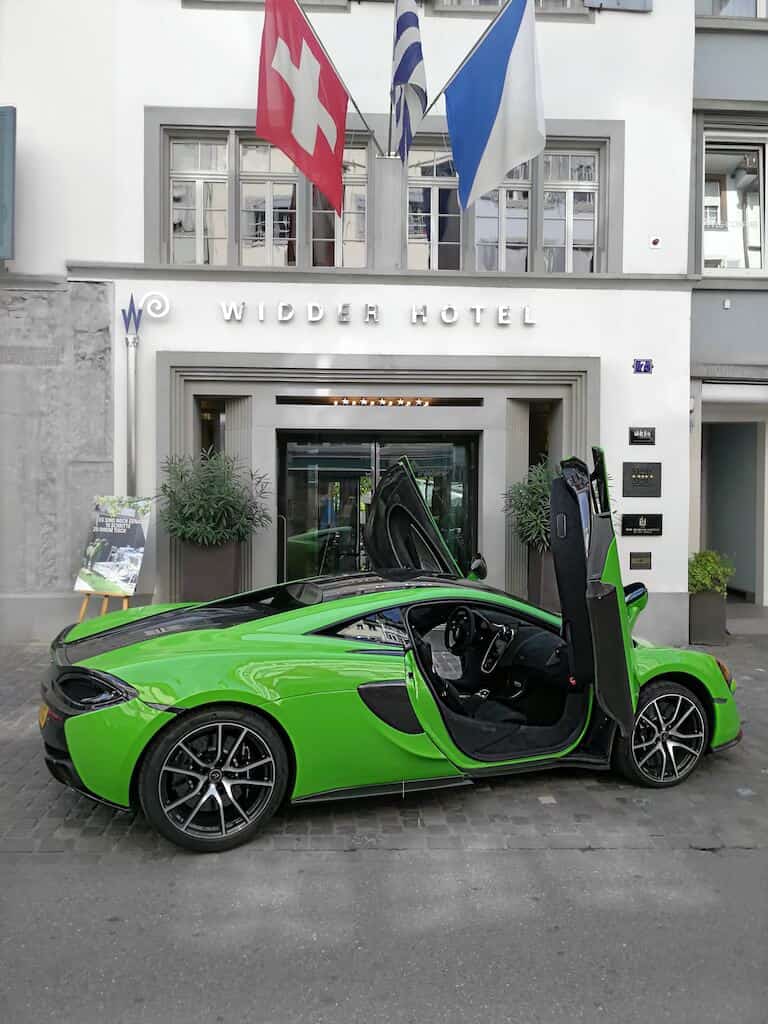 Nr. 5 ¦ Park Hotel Vitznau
Park Hotel Vitznau / Reservation Online
A place of silence and harmony, beautifully situated on lake Lucerne. It is just fantastic and very quiet here.
As part of this historical building, the latest technology is integrated into the elegant, luxurious interior. A great concept!
A bit old-school and therefore sort of outdated, the management was not very flexible when we arrived.
Nenad Mlinarevic, a famous shooting star of the German-Swiss culinary scene, is cooking here until the end of the year and reflects a natural philosophy of cooking. An absolute must for every gourmet.
Price 
Rates starting around 500CHF per night
Disadvantages
The ability to adapt quickly and kindly react to an unexpected situation should be fine in a 5 star hotel, we didn't feel it here.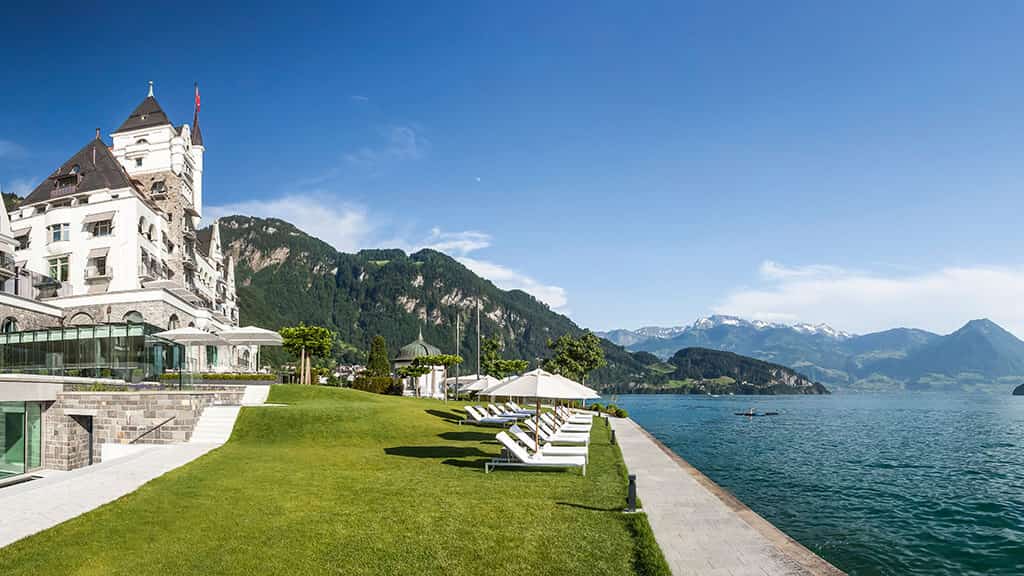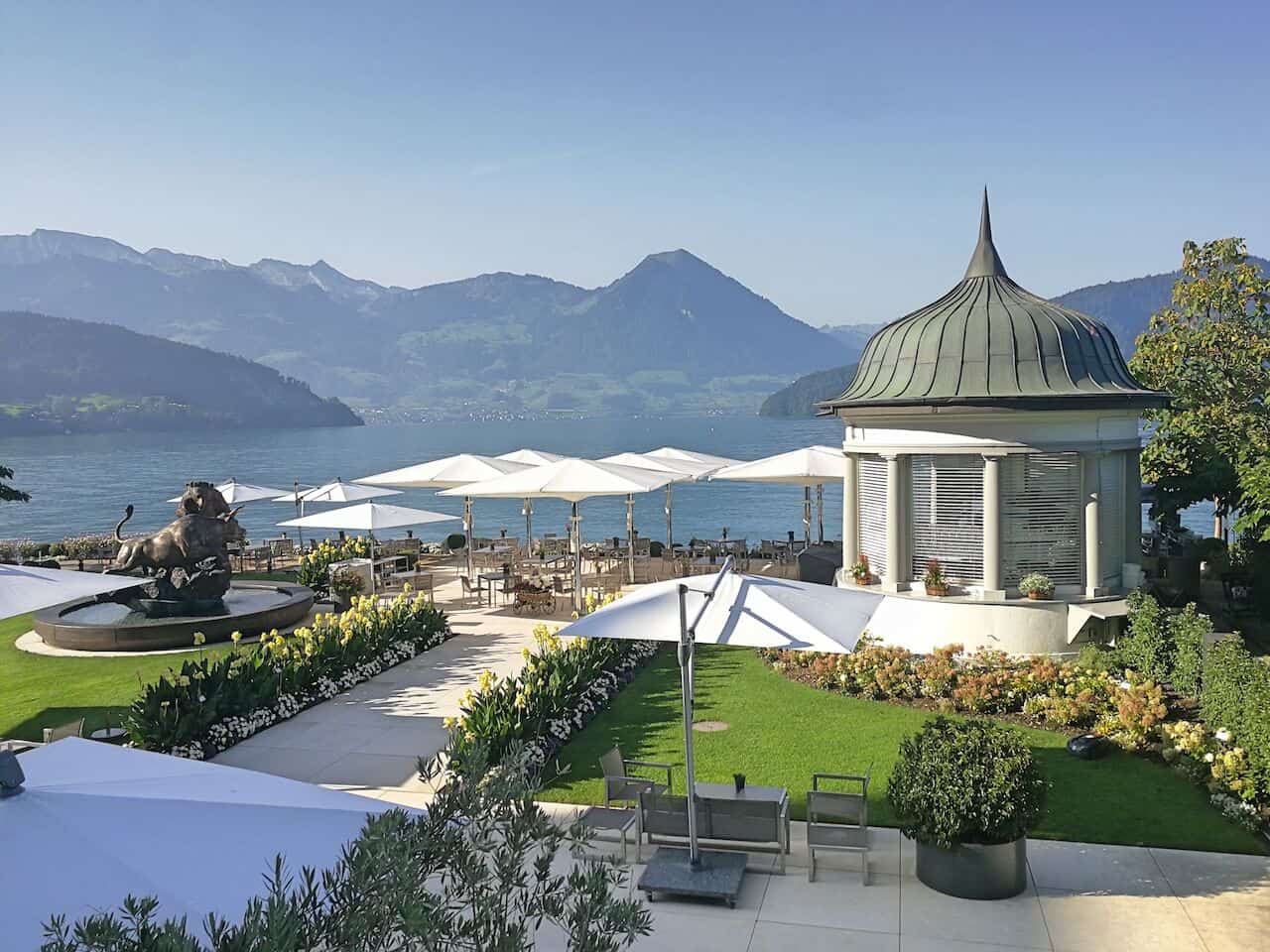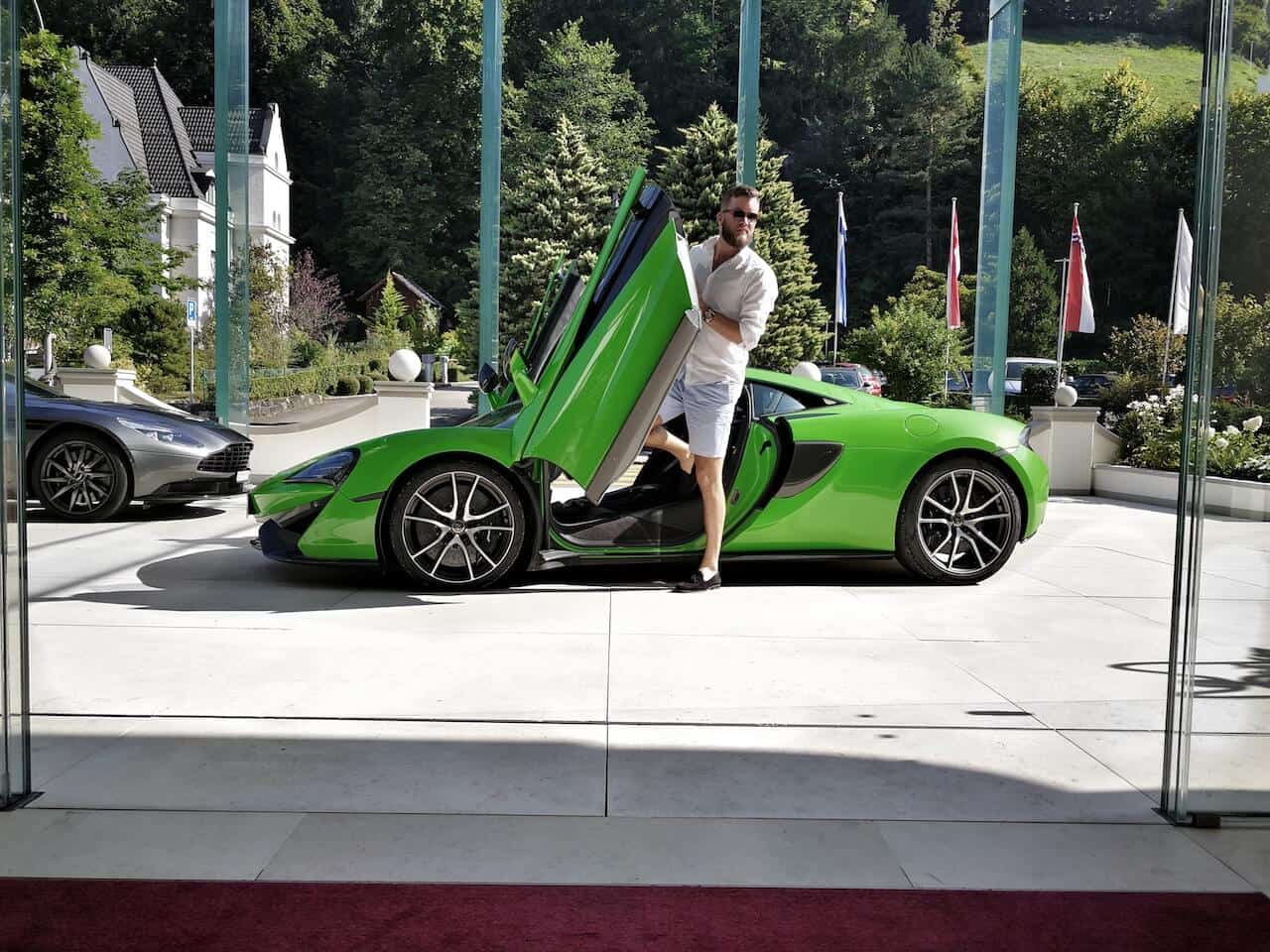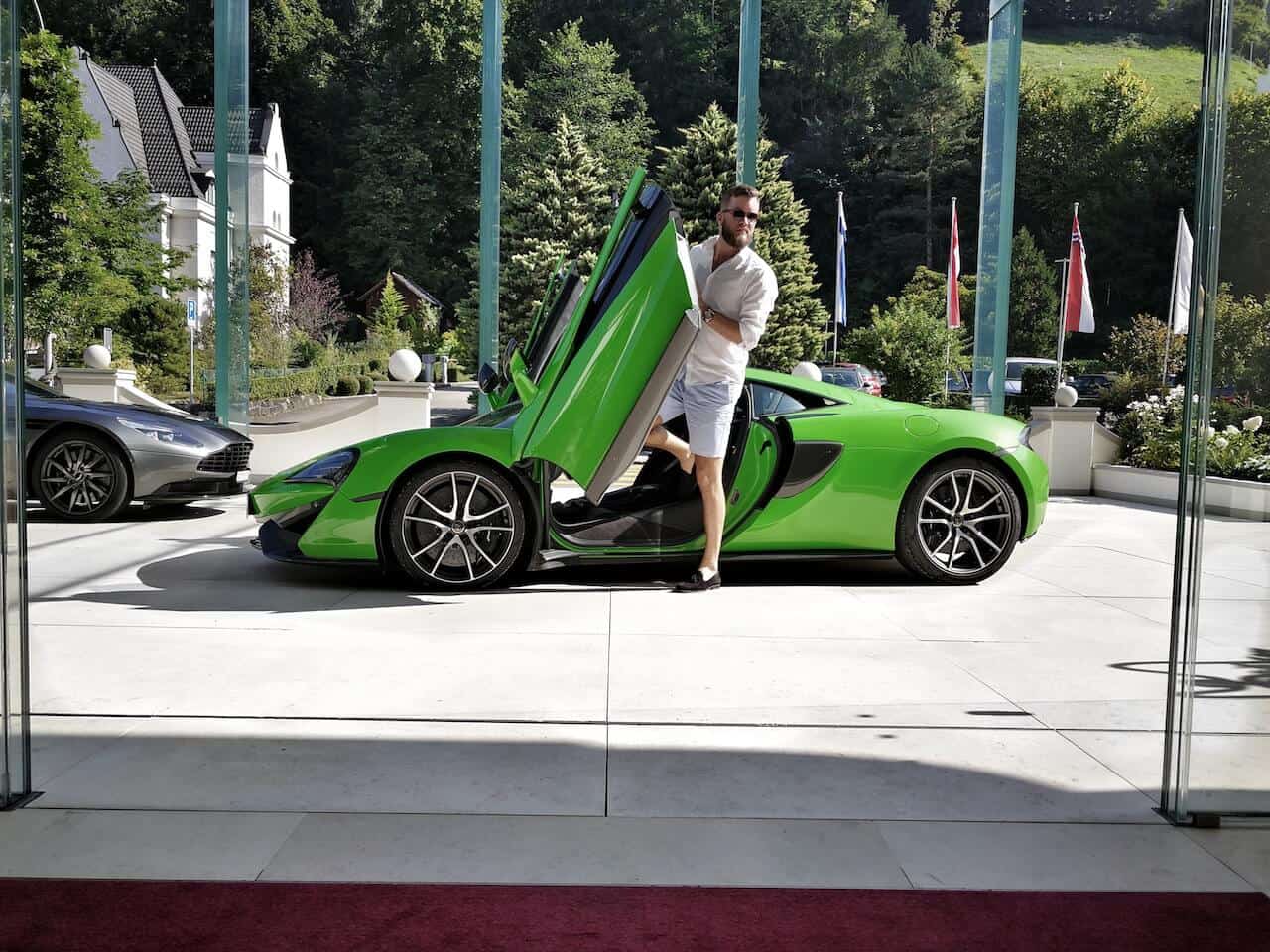 https://agentlemans.world/wp-content/uploads/2017/09/die-besten-schweizer-hotels.jpg
719
1280
Ralph Widmer
//media.agentlemans.world/2017/01/agw-logo-605.png
Ralph Widmer
2017-09-05 10:03:37
2018-07-23 20:22:27
Best Hotels In Switzerland - Our Top 5