Davidoff Cigars presents its Master Selection Series
Davidoff recently announced the unprecedented release of a very special selection of six unique blends, crafted by Davidoff's head Master Blender, Eladio Diaz, to celebrate his own birthdays. The master selection series is a line of unique blends crafted by Davidoff's Master Blender, Eladio Diaz, each year for his own birthday
For the first time, Davidoff is making a limited number of these very personal cigars available.
"These Master Selection Series cigars have been crafted by our Head Master Blender, Eladio Diaz, to satisfy the most demanding cigar aficionado in the world – himself. His agreement to release a few of these six very personal and delightful blends that he has been creating to mark his very own birthdays is a treat for Davidoff. These are simply the finest cigars, worthy of the most special of occasions: time superbly filled for those who have the chance and privilege to taste these cigars," says Charles Awad, Senior Vice President – Chief Marketing Officer at Oettinger Davidoff AG.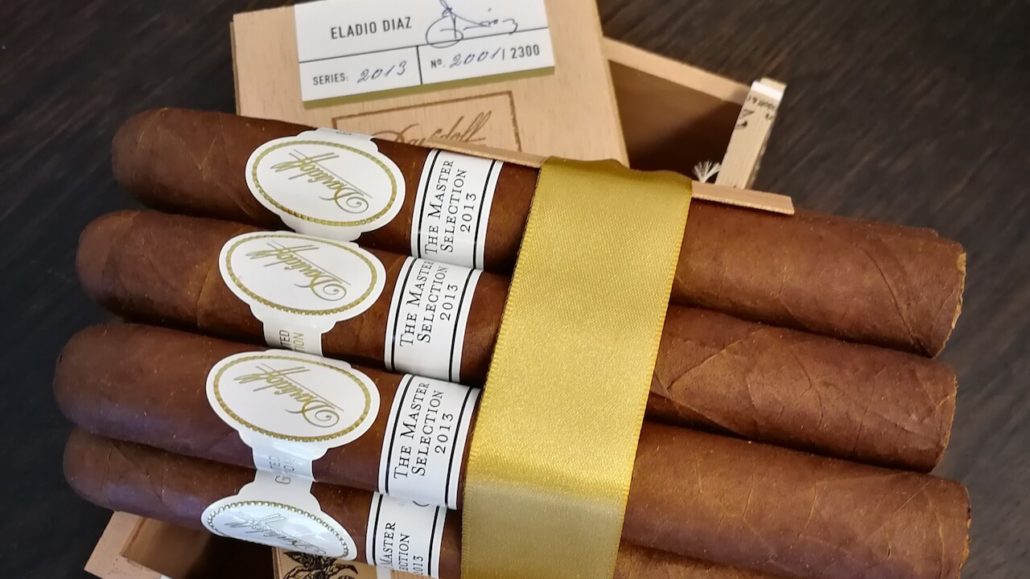 Davidoff – The Appointed Merchants Editions
Blended with Nicaraguan tobaccos and a "Habano" Ecuador wrapper – The Series 2013
This cigar is a blend of Nicaraguan tobaccos: Estelí and Condega Visus, Piloto Visus, Piloto Seco and San Vicente Mejorado Visus in a Nicaragua binder with a "Habano" Ecuador wrapper from Ecuador. This beautiful cigar is intense with a strong, rich aftertaste. Spicy pepper flavours give way to sweet, creamy oak wood notes in the second third.
Strength: 3.5 out of 5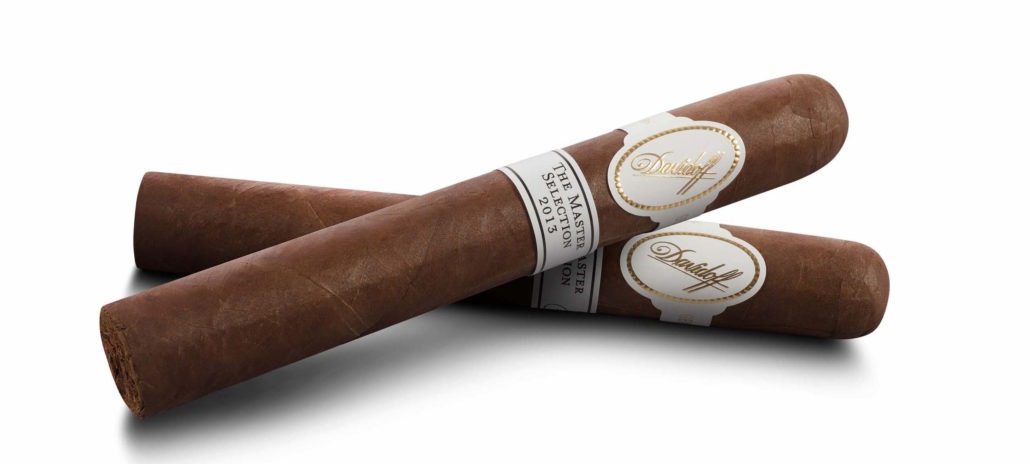 Blended with aged Dominican tobaccos and a Mexican binder – The Series 2010
The cigar is a blend of ten-year-old Dominican filler tobaccos Piloto Ligero, San Vicente Ligero and San Vicente Visus, combined with a Semilla A Seco and Estelí Visus from Nicaragua. It comes in a Dominican wrapper with a Negro San Andrés binder from Mexico. It's the blend of ten-year-old tobaccos in combination with the Nicaraguan filler tobaccos that gives this cigar its cut wood flavour and a distinct sweetness that lingers on the lips, making this a delightfully pleasant cigar.
Strength: 3 out of 5
Blended with Dominican tobaccos and a "Habano" Ecuador wrapper – The Series 2007
The cigar is a blend of Dominican tobaccos: San Vicente Ligero, Piloto Seco, Hybrid Corojo/Olor Ligero and San Vicente Mejorado Visus bound in a Hybrid Olor/Piloto with a "Habano" Ecuador wrapper from Ecuador. Pepper and ginger flavours combine with oak wood to give this cigar its unique taste.
Strength: 3 out of 5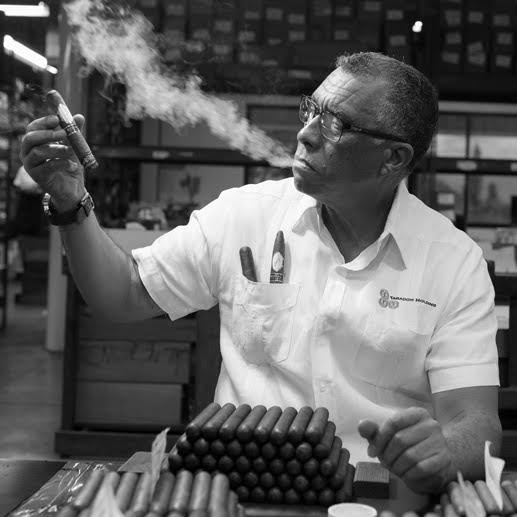 98 Points at The Cigar Authority
The Master Selection Series made unbelievable 98 points at The Cigar Authority
Smoke Or Shop Davidoff Master Selection Series
Such a beautiful cigar requires a matching lounge. I prefer to go to my favorite cigar lounge in Zürich. Check it out here:
Win A Trip To The Dominican Republic
You're a cigar lover and now we made you curious about the Master Selection Series? Send us a picture of your Master Selection Series and travel exclusively to the Dominican Republic with me! Included:
About The Procigar Festival
The winner joins me to the famous Procigar festival, a truly unique and memorable experience, unmatched in the cigar industry, full of premium smokes, amazing golf, cigar factory tours, seminars, beach and so much more. This event will take place in the city of Punta Cana and La Romana at the Cigar Country Tours.
About Davidoff's Master Blender Eladio Diaz
With one of the finest palates in the world, he is the Davidoff Master Blender and the creator of the most famous Davidoff blends. Having worked with tobacco from an early age, he is passionate about cigars and has developed an unsurpassed expertise that is widely acclaimed in the cigar world. No one could summarise his achievements and success in life better than Eladio himself. "As a young boy, I had great dreams but small gifts," he said seriously in his latest interview. "Later in my career, I created my own favourite cigars to celebrate every year of what is my life and passion today."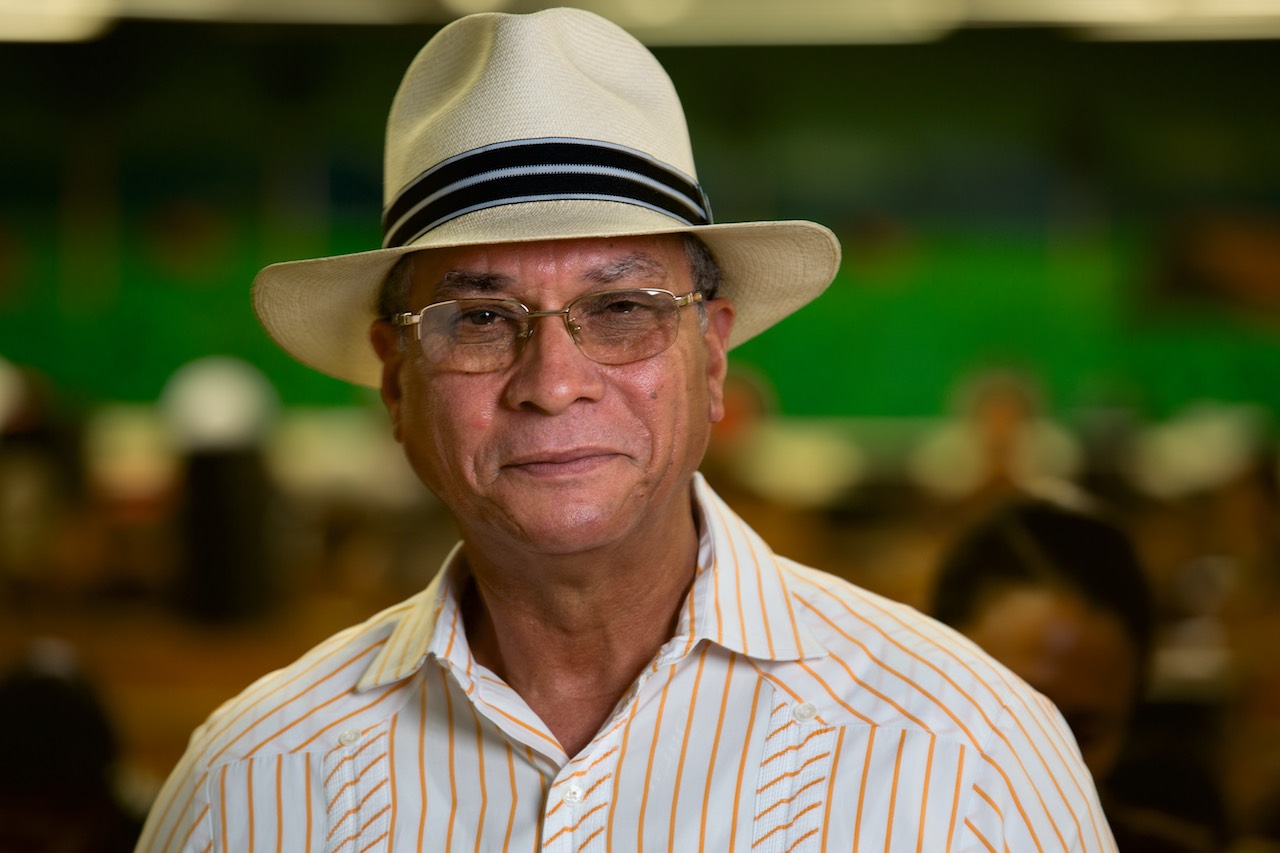 https://agentlemans.world/wp-content/uploads/2017/06/Davidoff-Master-Selection-Series-1.jpg
720
1280
Ralph Widmer
//media.agentlemans.world/2017/01/agw-logo-605.png
Ralph Widmer
2017-06-27 08:03:35
2018-07-18 17:08:49
Davidoff Presents The Master Selection Series