In Europe, we have been seeing rapid growth if it comes to the number of sold SUVs. In 2017, around 820,000 SUVs* were sold in Germany, which is – for the first time – more than in the compact class . It is relatively obvious why: there is enough space for luggage and children, SUV's look chic and offer a lot of comfort.
Meanwhile, brands such as Lamborghini, Bentley and Rolls Royce also produce off-road vehicles and follow the high demand. Accordingly, there is endless choice and it is not at all easy to make a decision. So we thought to present the best cars 2018.
Best cars 2018 – the Range Rover Velar
We drove the Range Rover Velar for the second time 2 weeks in a row and had the opportunity to put the Land Rover SUV through its paces.
Our goal: a sailing trip in Slovenia. We started from Zurich to Milan on the incredibly beautiful roads of Slovenia towards Portoroz. Yet again we are thrilled what a brilliant car it is, but let's talk about it a bit more detailed. 
Pictures & Rights @destination-sailing.com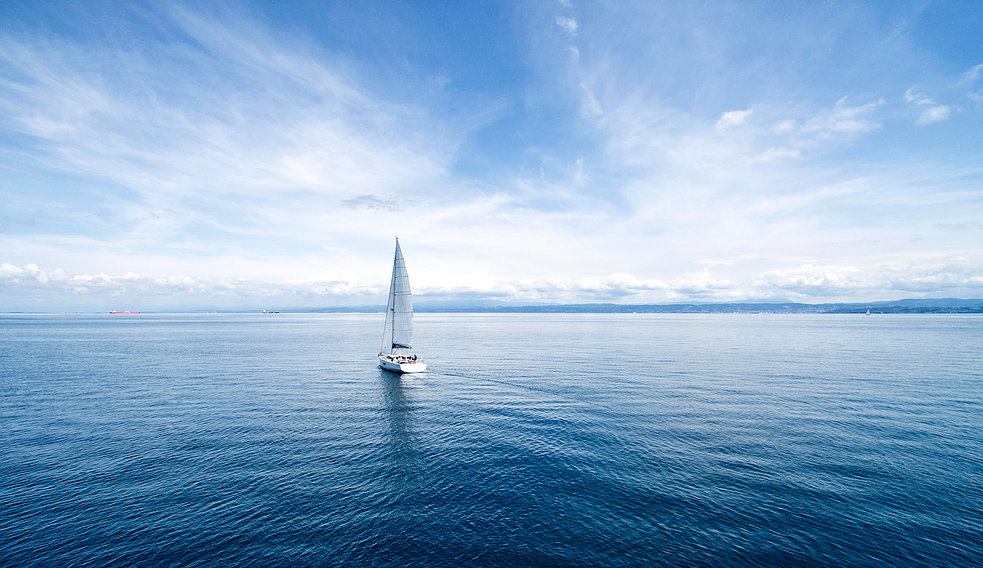 The Range Rover Velar D300
Its design
In terms of size, the Range Rover Velar takes the place in the model range between the Range Rover Evoque and the Range Rover Sport.
From every perspective, the new Range Rover Velar is a real eye-catcher and therefore suits perfectly into our best cars 2018 choice: with perfect visual balance, optimised proportions and a dynamic rear. Wheels up to 22 inches give it a spectacular silhouette and captivating visual presence of the new Velar.
"Thanks to its elegant and pure design, the new Velar presents itself with an outstanding character in its class. Its perfectly balanced proportions and its powerful, taut surfaces find their perfection in its unmistakable silhouette".  – Gerry McGovern, Land Rover Chief Design Officer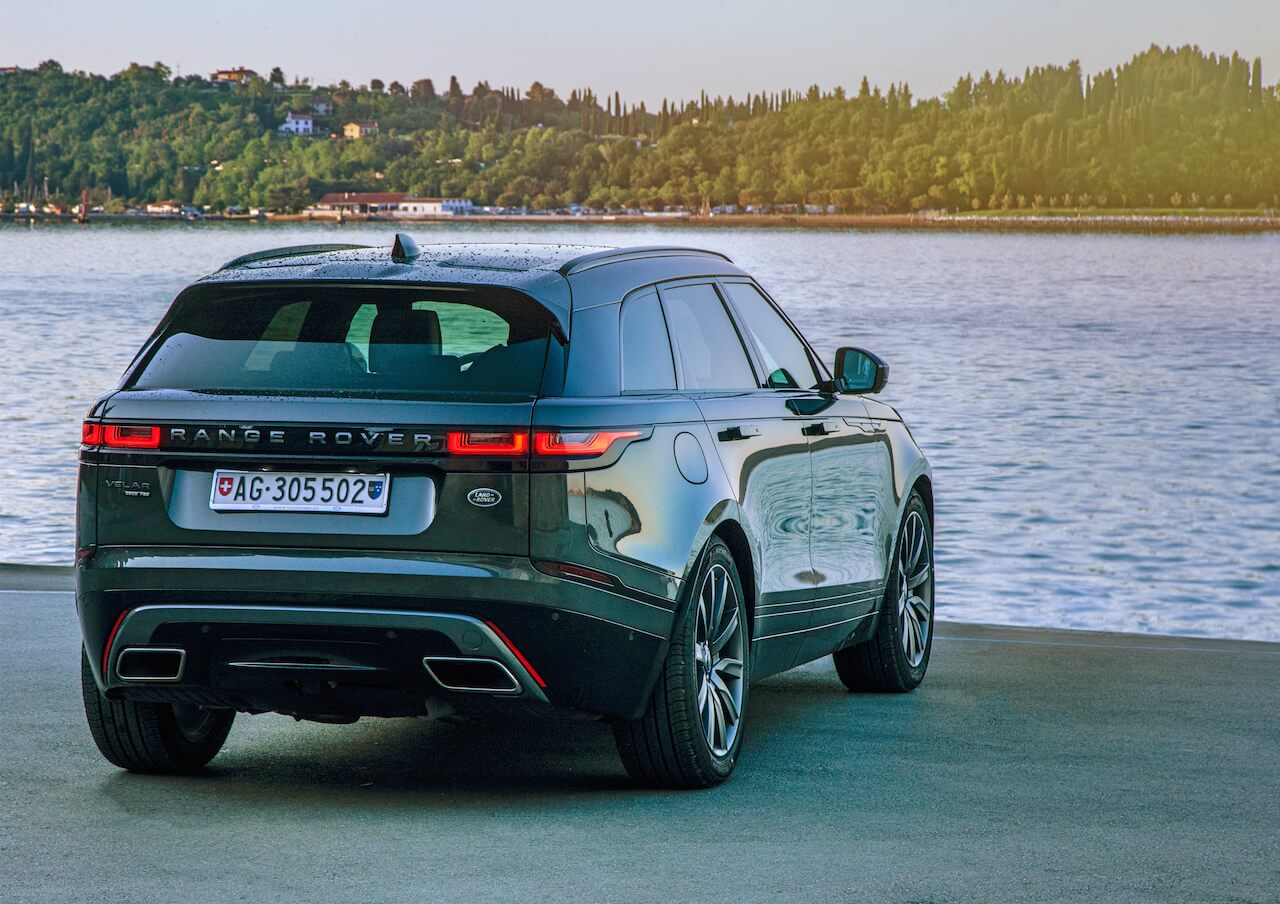 The Interior
The interior is characterised by high-quality materials, the seats are pleasantly white and look very classy. Furthermore, the two high-resolution 10.2-inch HD touchscreens are striking, the buttons have been reduced to a minimum, which gives it a futuristic touch. 
There is also the option of choosing between fixed panorama roofs or equally large sliding roofs, which allows a lot of light to enter the Velar interior.
With a volume of 673 litres, it has plenty of space in the boot – ideal for a longer journey with lots of luggage.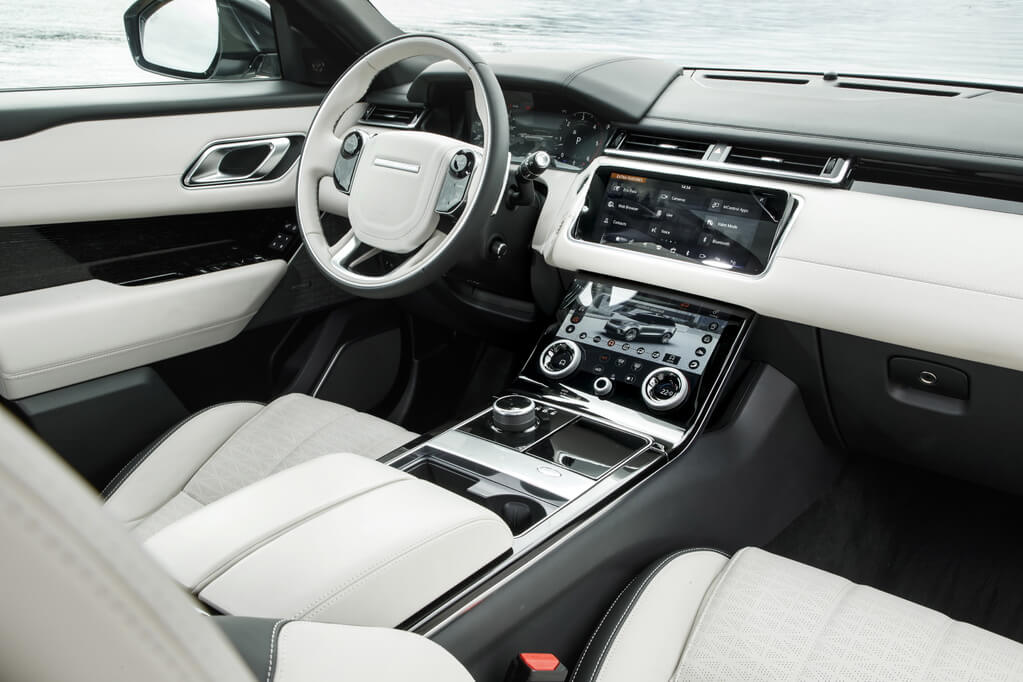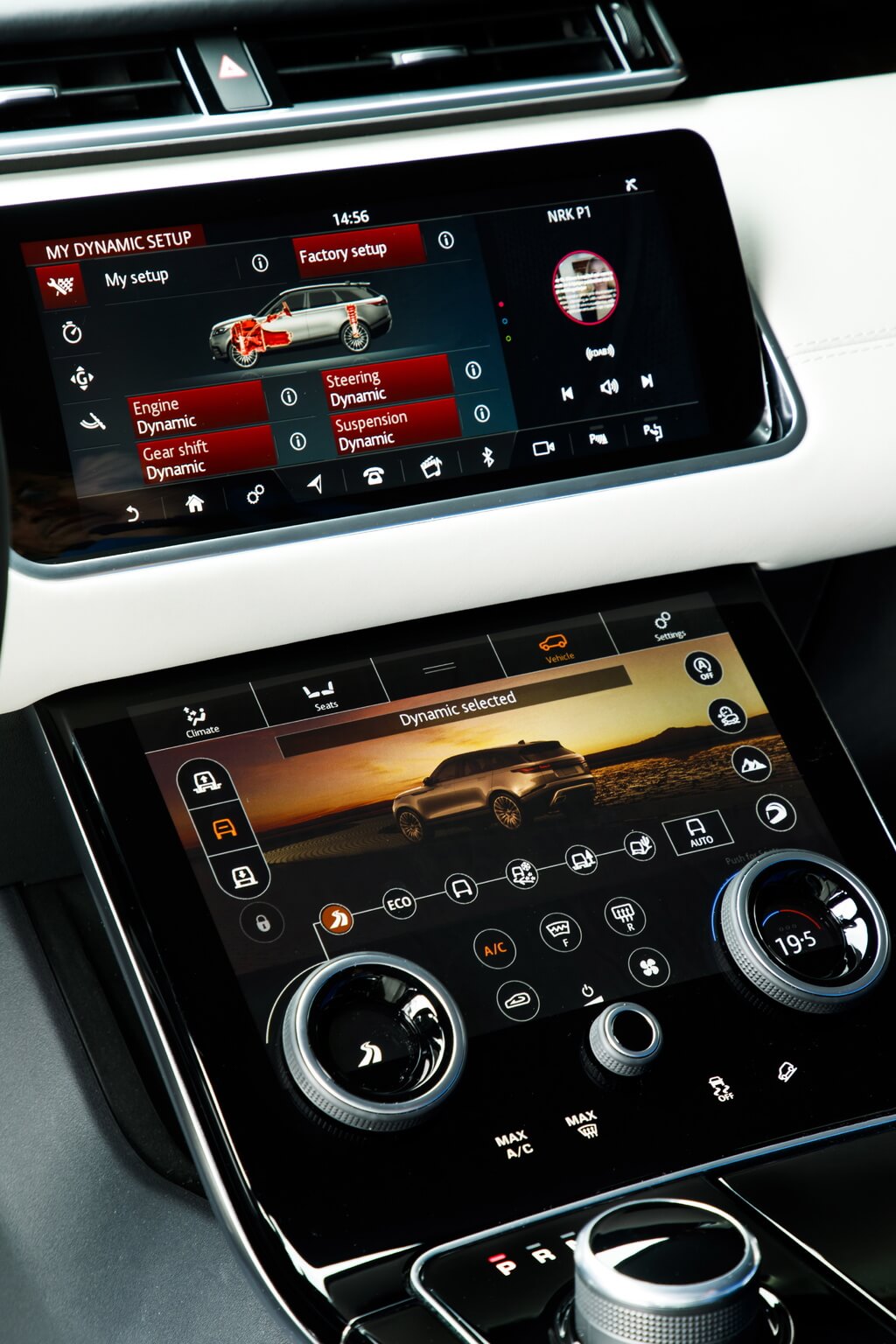 Performance, dynamics & driving
We drove the 3.0 litre V6, which produces 300 hp and 700 Nm of torque. Impressive figures, considering that the Velar is supported by 2 turbochargers.
An intelligent and efficient torque on-demand system automatically and immediately adjusts the torque distribution to the conditions. The torque and power are thus distributed perfectly to the wheels. Whether country roads, motorways, snow, mud or sand – this SUV masters absolutely every situation.
Particularly worth mentioning are the ingenious full-LED headlights that illuminate the entire road at night and adapt adaptively.
Conclusion: The new SUV from Land Rover is without doubt an absolute masterpiece in its class. 
Range Rover Velar Specifications
Price

Seats
Consumption
0 – 100 Km/h
Gearbox
Power
Weight
From CHF 74'700.-

5
From 6.6 litres
6.6 Seconds
Automatic
300 bhp / 700 Nm torque
2029 Kg
https://agentlemans.world/wp-content/uploads/2018/07/range-rover-velar-diesel.jpg
904
1280
Ralph Widmer
//media.agentlemans.world/2017/01/agw-logo-605.png
Ralph Widmer
2018-07-03 10:48:44
2019-01-27 12:39:07
Best Cars 2018 - The Range Rover Velar