A Trip To Southern France
I've been desperately waiting for this trip and honestly, it's one of our most beloved journeys ever. The idea to drive to Southern France has been in our heads since a while and finally we made it to this tremendous place.
It's been years I visited and even more I felt in love with the region. It takes you 7 hours from Zürich and you're in the middle of paradise. Endless fields of lavender and rosemary are turning this place into an absolute fairytale.
Provence seems to be the garden of Eden. Oleander, jasmine and roses cover the walls, houses and gardens. The food is beyond belief: organic meat with fresh spices, huge tomatoes and onions. A joy for every hedonist.
Provence is of course a very big wine region, so you have plenty of castles and wineyards to visit – a must-do for every wine lover.
During the night, the windows were open and the wind carried the scent of flowers into your room – incredible.
Driving through vineyards, uphill to small villages in Provence requires a cool sports car – the Audi TT RS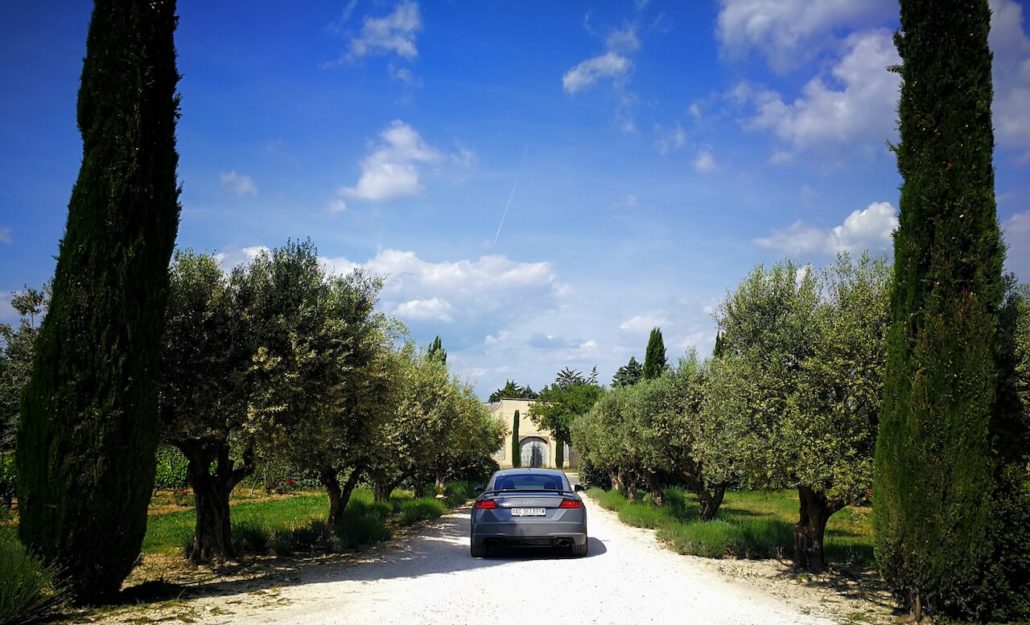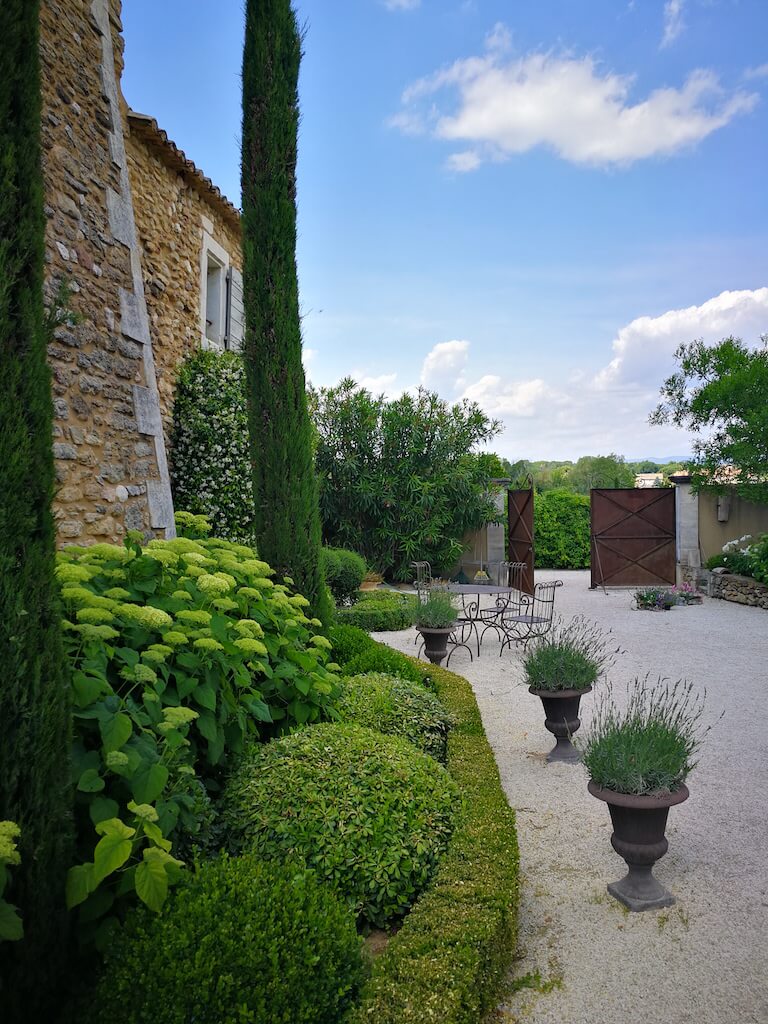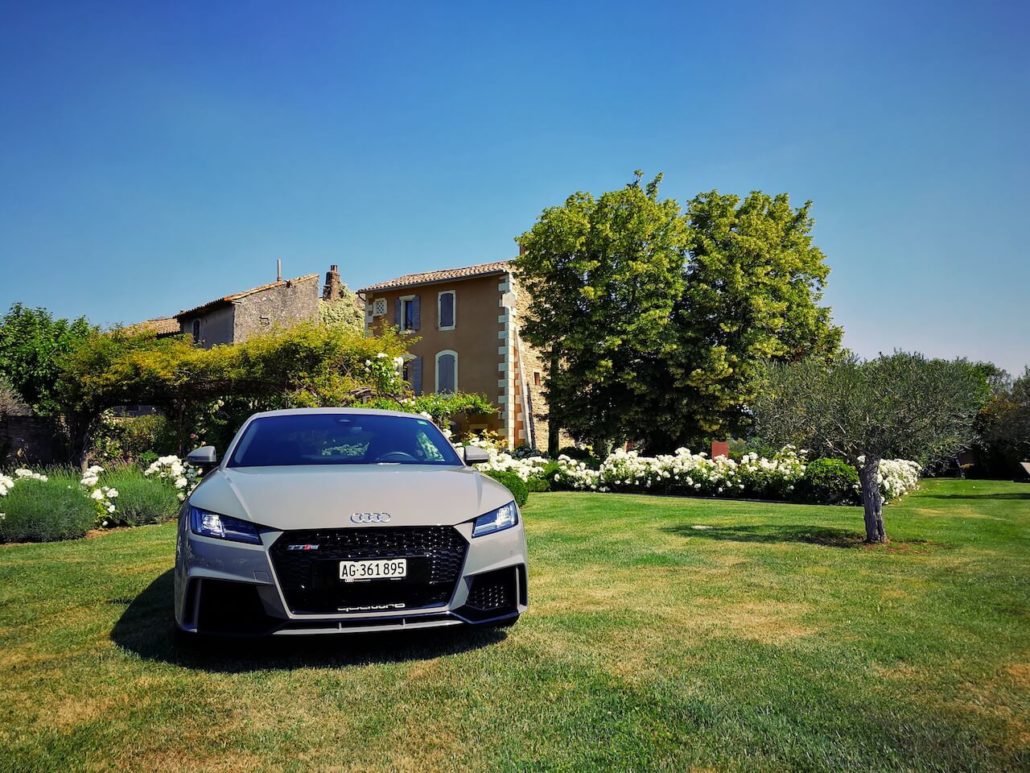 Audi TT RS – Have The Germans Fulfilled The Sports Car DNA?
Honestly, I didn't like the former model of the Audi TT that much. But in 2016, the Germans presented the new Audi TT RS at the Beijing Motorshow which turned up my excitement.
I kind of expected it will be fun to corner it amongst the roads of Southern France – but it's much cooler than I expected.
Let me explain why…
Audi TT RS – The Design
Yeah, the design was probably the aspect I didn't like that much about the old version of the TT. But this little beast, looks way sharper than its predecessor.
An aggressive yet beefy front, bigger air ducts, a deep spoiler are giving the Audi TT RS a more masculine look. Further, the new TT RS comes up with more shapes and edges, aluminium and carbon fibre elements – super sharp!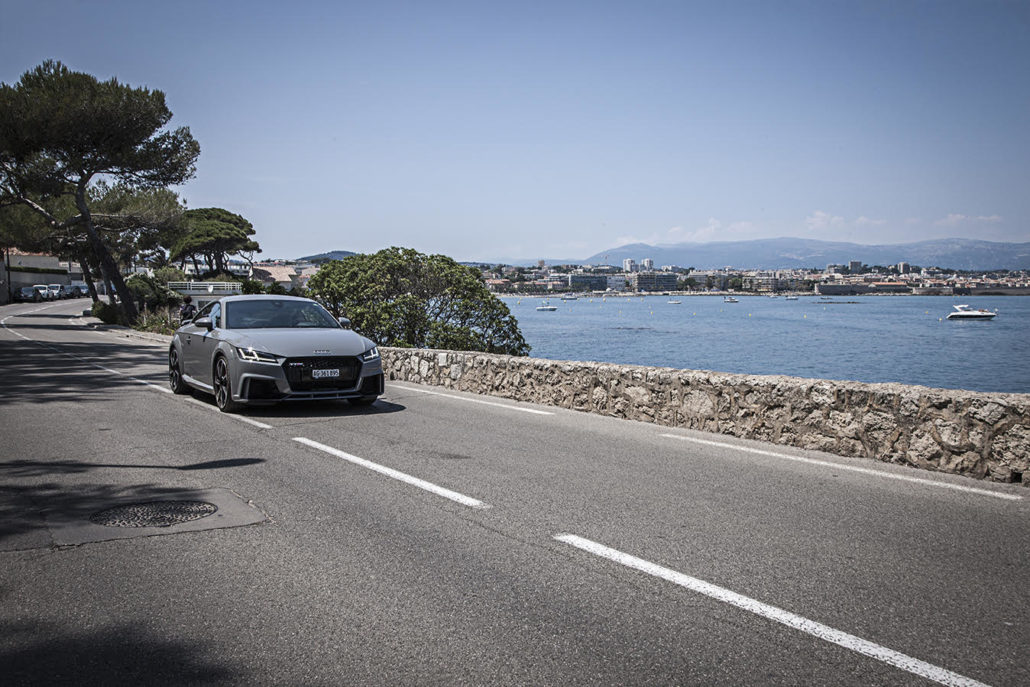 Is it quick?
Most likely, you will hear surprising figures now. It's runs from 0-100 within 3,7 seconds- that's what you almost expect from a supercar!
The 5 cylinder engine delivers 400 bhp and 480 Nm of torque, that's 60 hp more than the former model. The exhaust noise is superbly crisp and delivers the sports car DNA.
But what makes the Audi TT RS so fast and agile?
A few very important facts:
The coupé has a weight of 1440 kg

Underneath sits an Audi quattro all-wheel drive

The weight distribution is incredible
So, guess what's the most fun? Exactly: a mountain pass.
Comparing the Audi TT RS to a Porsche 911 Carrera GTS
That's pretty interesting now, I will drive the Porsche Carrera GTS today. It has 50(!) hp more, comes up with 550nm torque and it's just a very little more heavy. But still it takes the same amount of time from 0-100?
By the numbers, the Porsche should be quicker, but I have to admit: I have absolutely no idea why it's the same result. Hopefully the Porsche team can explain it to me today. I'll keep you posted.
Audi TT RS – Interior & Exterior
Its Colour
We talked a bit about the design, but you know what I love the most about this particular model? Its colour.
The colour is called  'Nardogrey' – but at the end of the day it simply looks like a grey you're expecting from a material called concrete. Huge thumbs up!
The Interior
Another bravo here and trust me, the interior delivers a lot of value for its price. The air vents look really cool! There is a net in the boot to fix the stuf in there – how good is that?
The seats are super comfortable, even after driving for 10 hours you're still perfectly comfy in those seats!
However, I found two disadvantages.
I'm 6'4 tall, my hand was touching the steering wheel when cornering. Not sure if the car is made for people taller than me.

The screen is placed in front of the driver. So, if your co-driver wants to adjust something it can end up a bit odd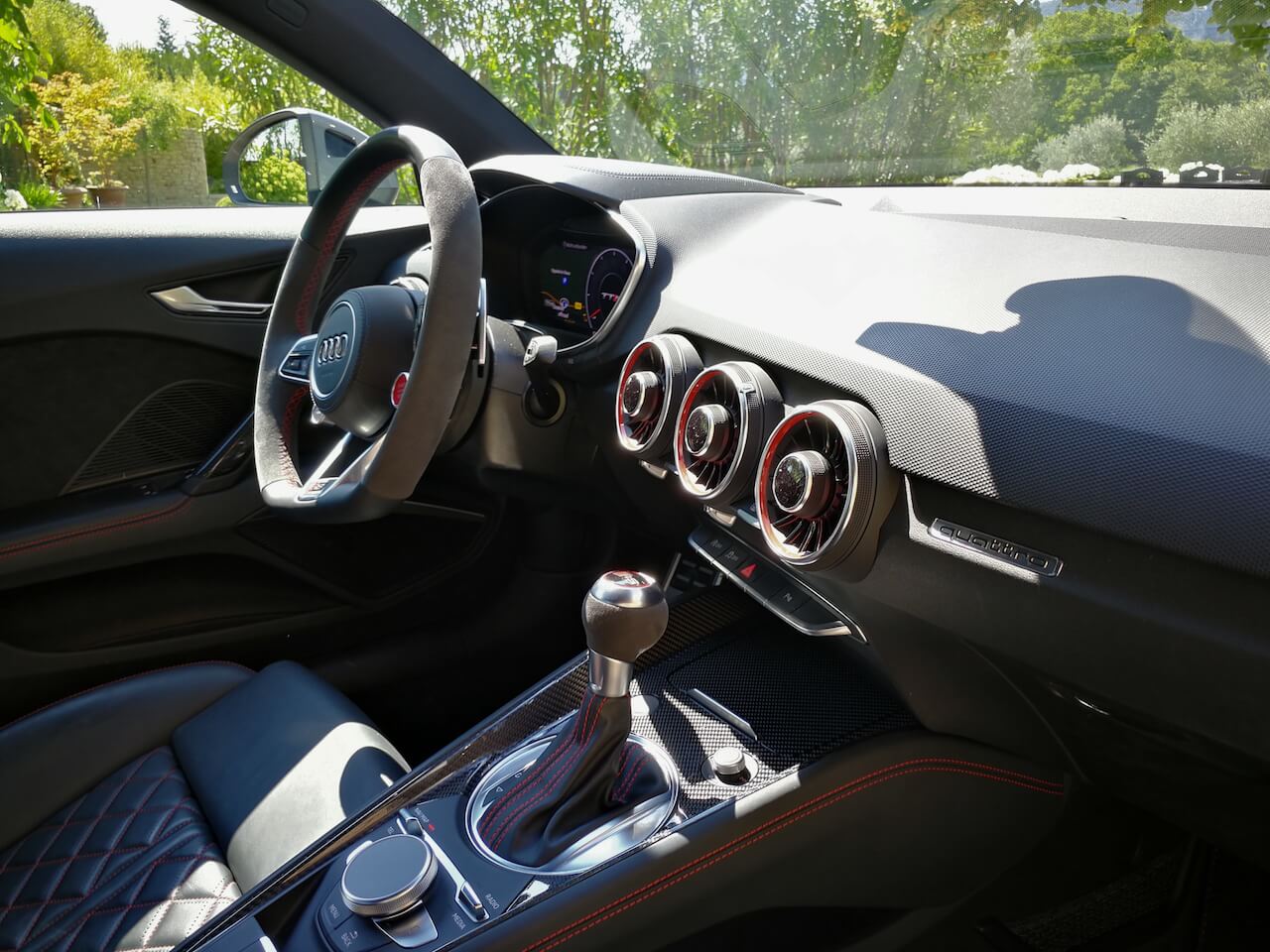 What's the price and am I happy?
The Audi TT RS Coupé you're seeing here is 100 grand, that is 50k less than its competitor the Porsche Carrera GTS. Pretty big amount to be honest, again I'm excited to hear why.
And yes, I'm very happy and Audi managed to make me a TT lover. Also, there is a lot of love from pedestrians, I have not expected that!
https://agentlemans.world/wp-content/uploads/2017/06/Audi-TT-RS.jpg
756
1266
Ralph Widmer
//media.agentlemans.world/2017/01/agw-logo-605.png
Ralph Widmer
2017-06-08 07:41:28
2017-07-28 09:58:26
Audi TT RS - A Trip To Southern France