The New Audi R8 V10 Plus
Pictures and rights by Christian Schmid Fotowerk132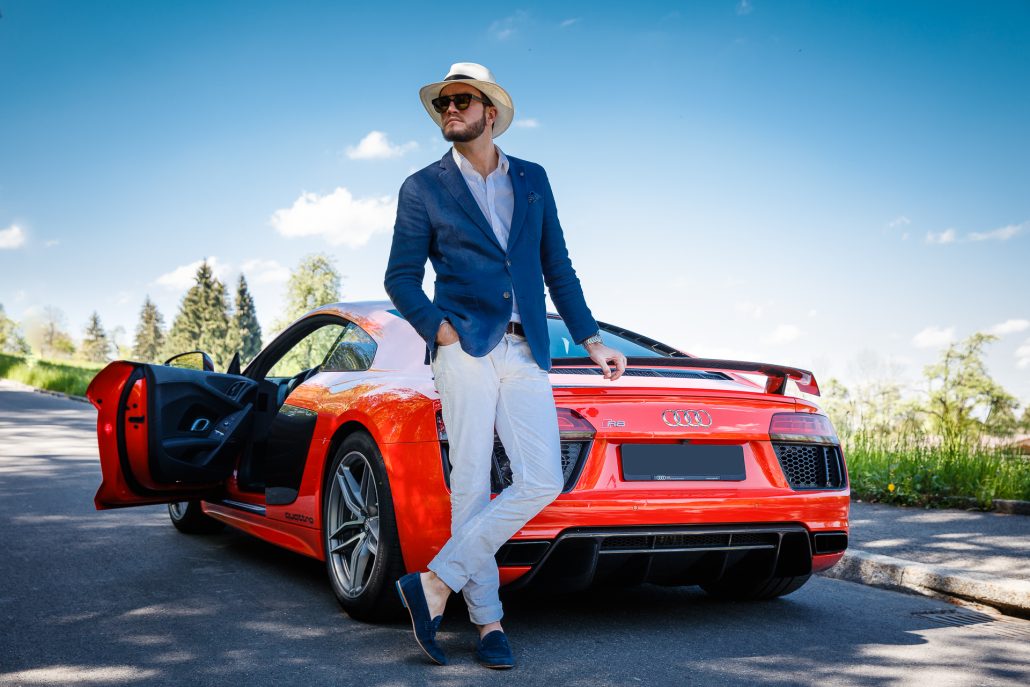 Audi R8 V10 Plus – The Story
This year, Audi has presented their fastest series car in history. Of course that made me curious and totally excited to drive it for a couple of days.
So what's the difference to the old version?
This particular model is born, developed and refined directly on the racetrack. You can absolutely imagine that these guys took the whole team to the track to constantly improve the car.
The new model comes up with a naturally aspirated 5.2 L V10 that produces 610bhp! In figures? 0-100 in 3.2 seconds & 0-200 in 10 seconds, those are figures you normally get out of a Lamborghini Huracan!
As well the whole design has been made more sharp and aggressive, it's simply killing it!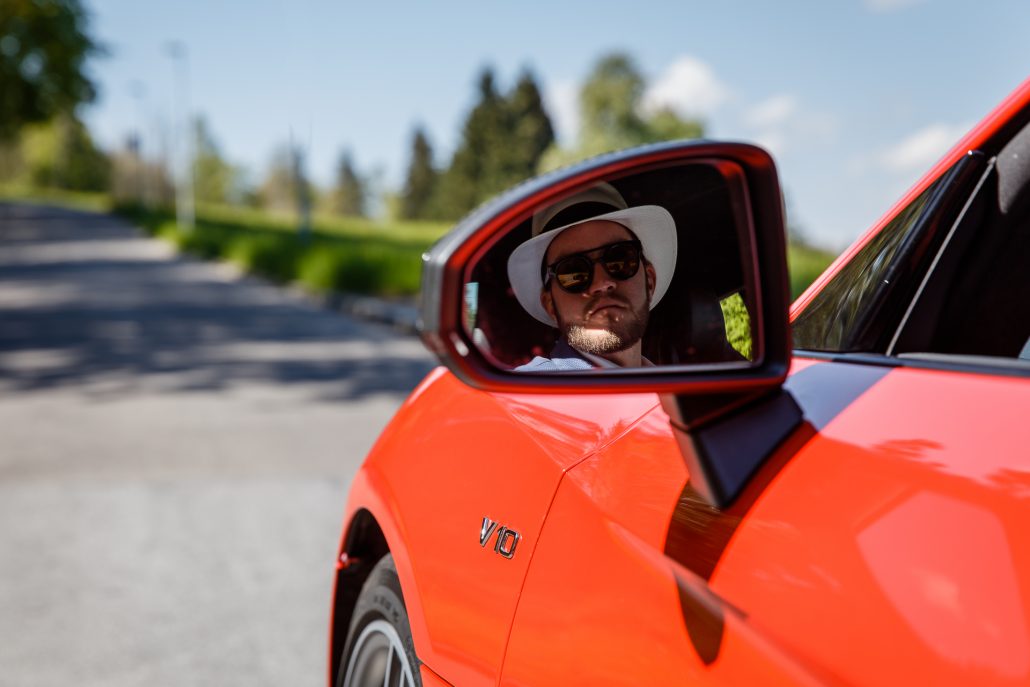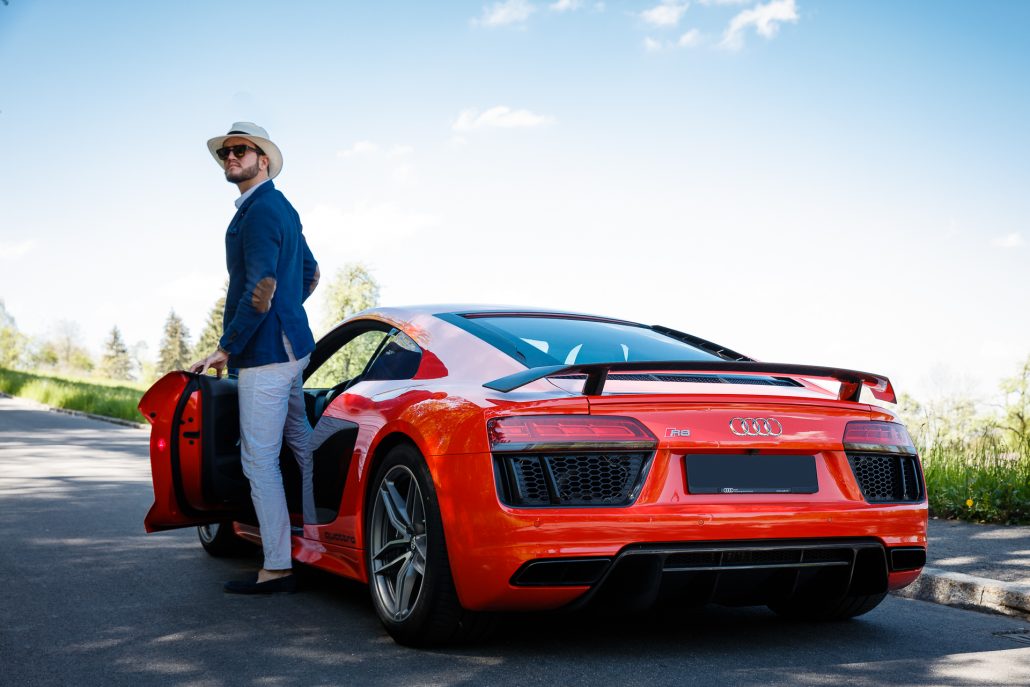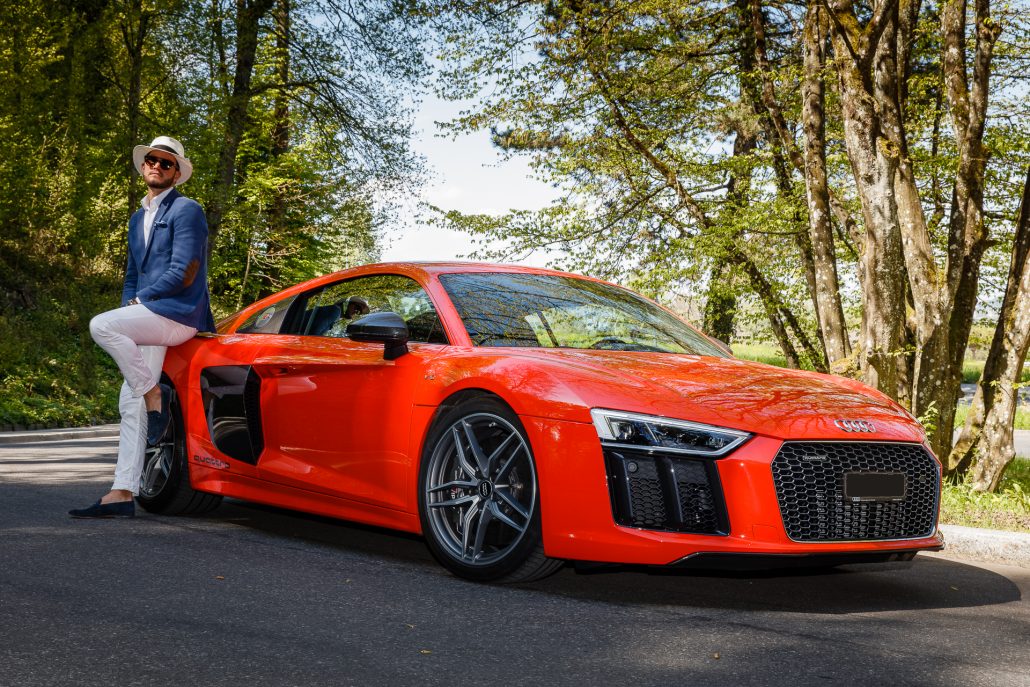 Audi R8 V10 – Technical Details
Audi decided to use a 7 gear twin-clutch gearbox that works like a Swiss watch movement. It's absolutely precise and responsive. The power is just always available. Due to the naturally aspirated engine, you have no turbo lag or anything similar. To make it even faster on the track, Audi is using the 'quattro technology', which is nothing less than a beautifully made four wheel drive system.
Small hint here: as experience teaches, a four wheel drive system usually makes the car a bit heavier but therefor faster on the track (bear in mind that's not always the case).
 To experience and feel this immense power we made a couple of tests you can see in this video:
Audi R8 V10 Plus – Exhaust
Audi definitely didn't make economies with this outstanding exhaust system! At the very moment you're putting it into the sports mode it starts to spit fire and kills all of your sense of hearing.
We made two videos instead of talking a lot – hell what a sound!
Audi R8 V10 Plus – The Look
The new version of the Audi R8 looks very sharp and yet even pretty aggressive. The red colour with all the carbon fiber details (that makes the car lighter and more stable) gives it a supercar feeling.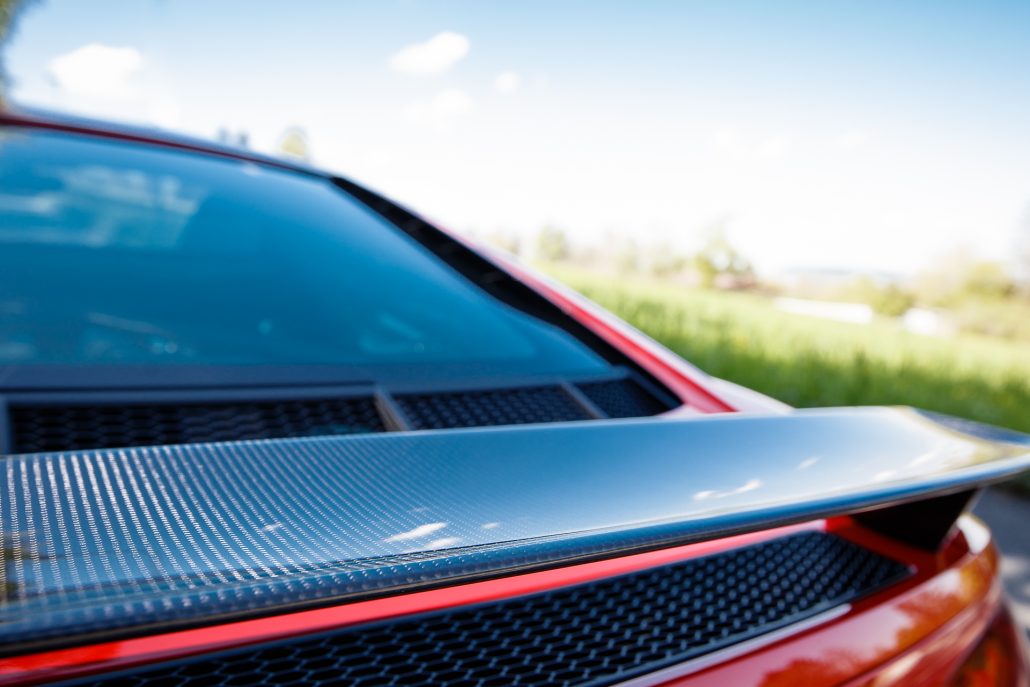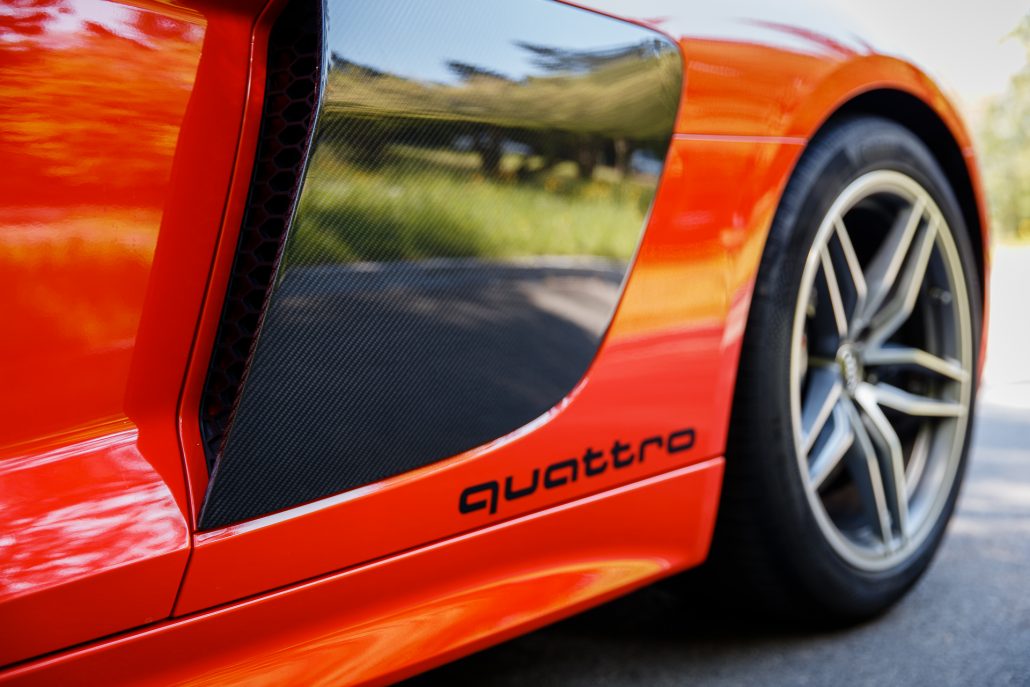 I'm sure that Audi has now well managed to enter the hall of supercars. While driving through Zürich, I had people taking pictures, waving and even young boys running behind me from one to the other traffic signal with their mobile phones. That only happens in a sportscar.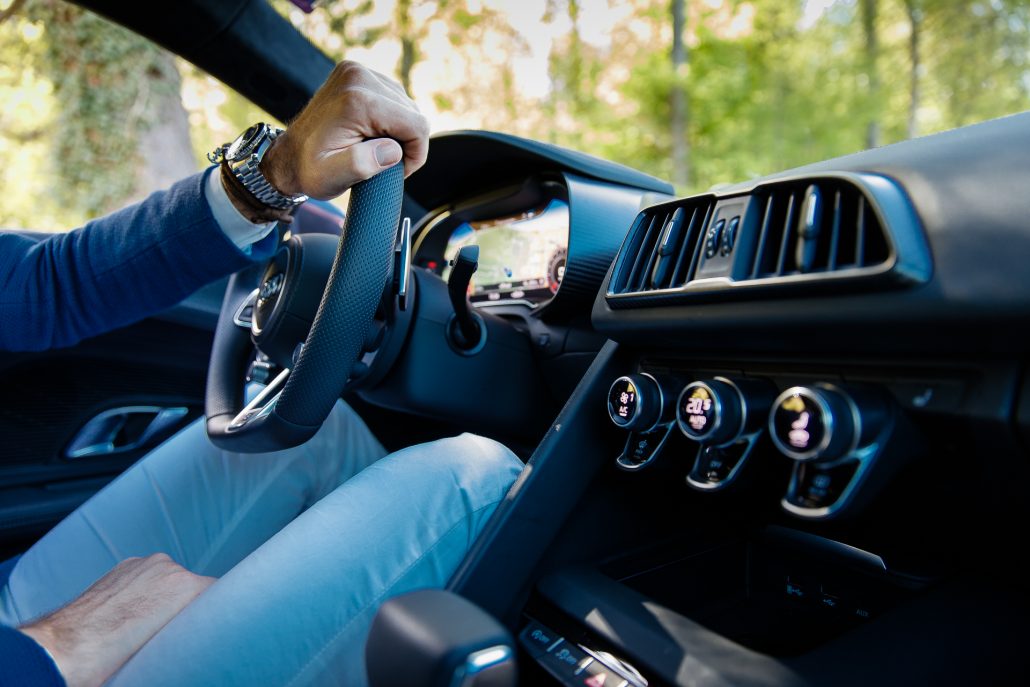 The interior is very sexy for such a sports car, you basically have everything you need. The satnav does its job smoothly and the Bang & Olufsen sound system is mind blowing – not sure if you will ever use it – because the engine is all you need to hear;)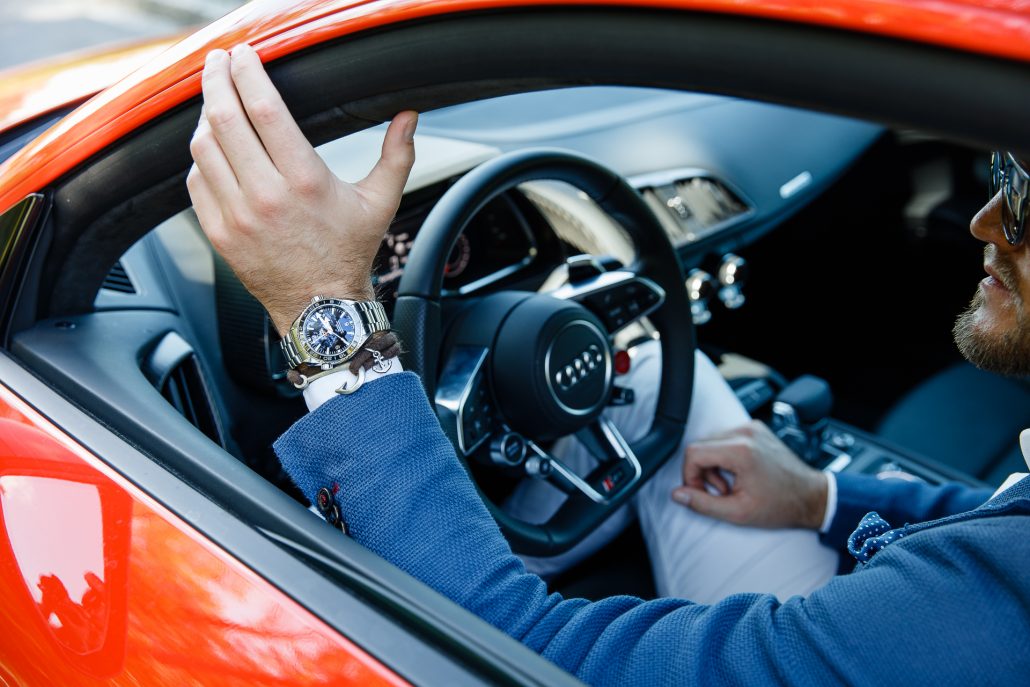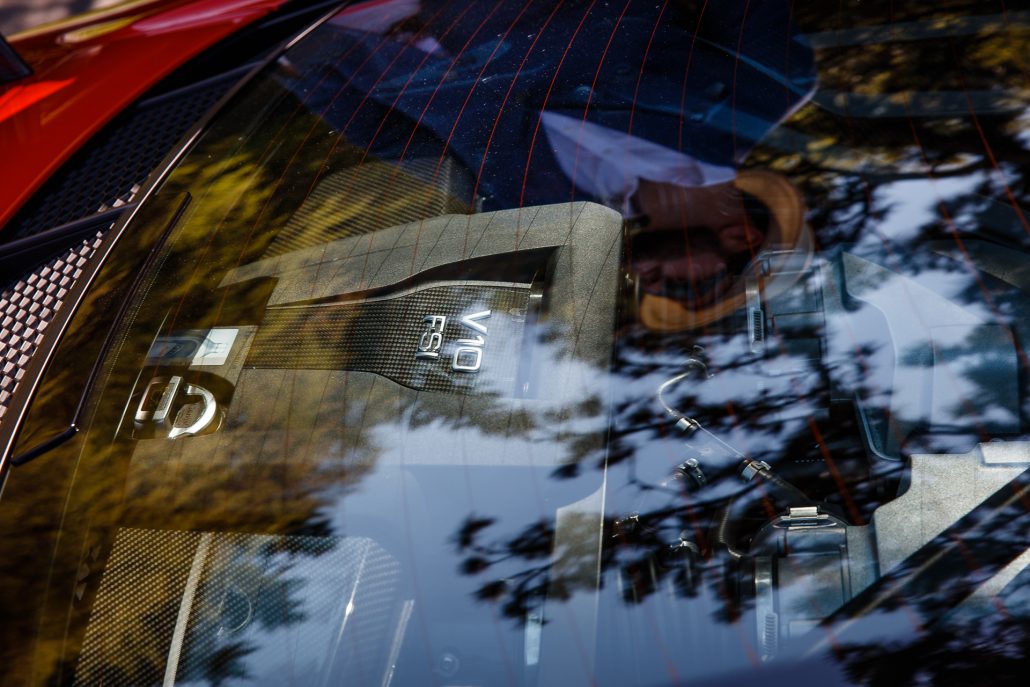 The engine has a glass cover. One of the fine details I recognised: you can see the engine through the rear-view mirror – astonishing!
Audi R8 V10 Plus – Some More Personal Impressions
I had a great time with this car and of course a lot of fun. It's to my surprise very comfortable to drive and pretty easy as well. From my perspective, Audi has made it into the very top cars of the world and that deserves respect.
Of course the V10 is consuming a bit, and yes the car is not that cheap at 250k… You can say the that it's difficult to reach the seat belt and small details like this but at the end of the day it was an ultimate experience!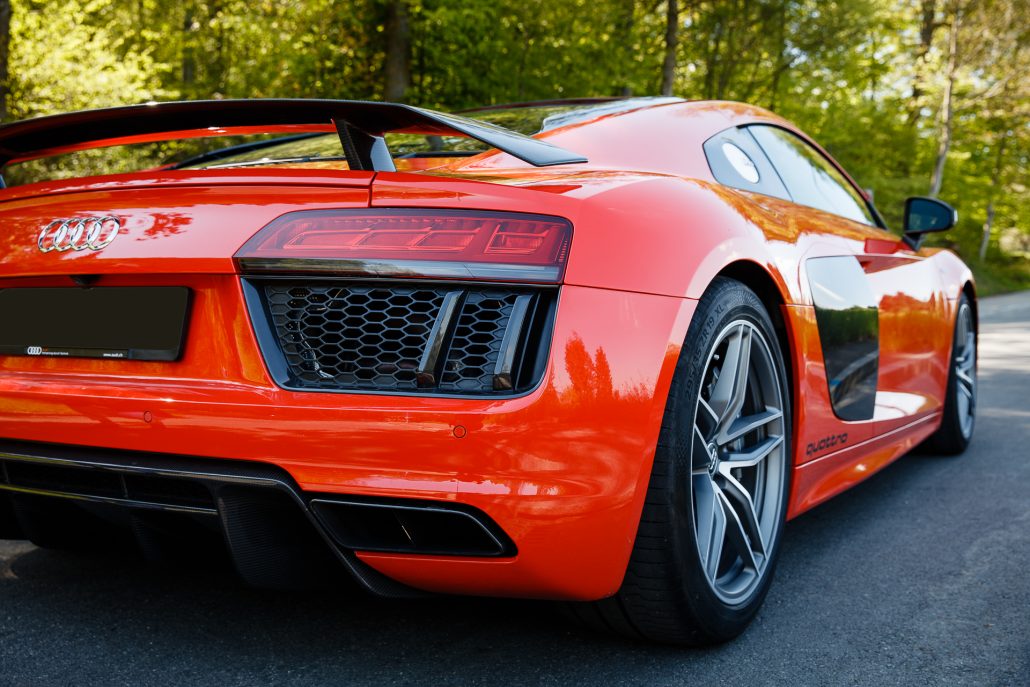 https://agentlemans.world/wp-content/uploads/2016/05/Audi-R8-V10-Heck-e1464693325877.jpg
427
640
Ralph Widmer
//media.agentlemans.world/2017/01/agw-logo-605.png
Ralph Widmer
2016-05-31 12:13:33
2017-12-11 15:33:21
Driving The New Audi R8 V10 Plus