Everyone has a friend who has been to New Zealand before. And in every travel guide there are the same New Zealand Highlights. There is still enough to experience and enjoy on these two big islands – we have started our research and show the best 4 insider tips on the North Island.
New Zealand Highlights – Insider tips
Arrival
You want to travel to the country almost furthest away from Europe? Here are the facts: The journey takes between 25 and 30 hours with one of the well-known premium airlines. For example, you can fly directly from Dubai to Auckland – one of the longest non-stop flights on offer with just under 17 hours.
On the road in New Zealand
New Zealand consists of two large islands with a flight or ferry connection between the islands. There are almost no motorways – so if you travel by land, you need one thing above all: time. But this is the only way to reach the most interesting places. In New Zealand there are no deadly animals or insects – but excellent food, viticulture, good whisky and a lot of breathtaking scenery.
Waiheke Island
Let's get started with our New Zealand Highlights: 30 minutes by ferry From the city centre of Auckland to Waiheke Island. In ancient times it was a settlement of all kinds of drop-outs outside the big city, today the island is home to a mixture of life artists and holiday homes of the 10+ million $ league. The best way to explore the island is to rent an e-bike and ride it. Car traffic is manageable, navigation is child's play on the few roads. Great views, restaurants and beautiful sandy beaches await you – for example here:
36°46'50.6″E 175°02'45.6″E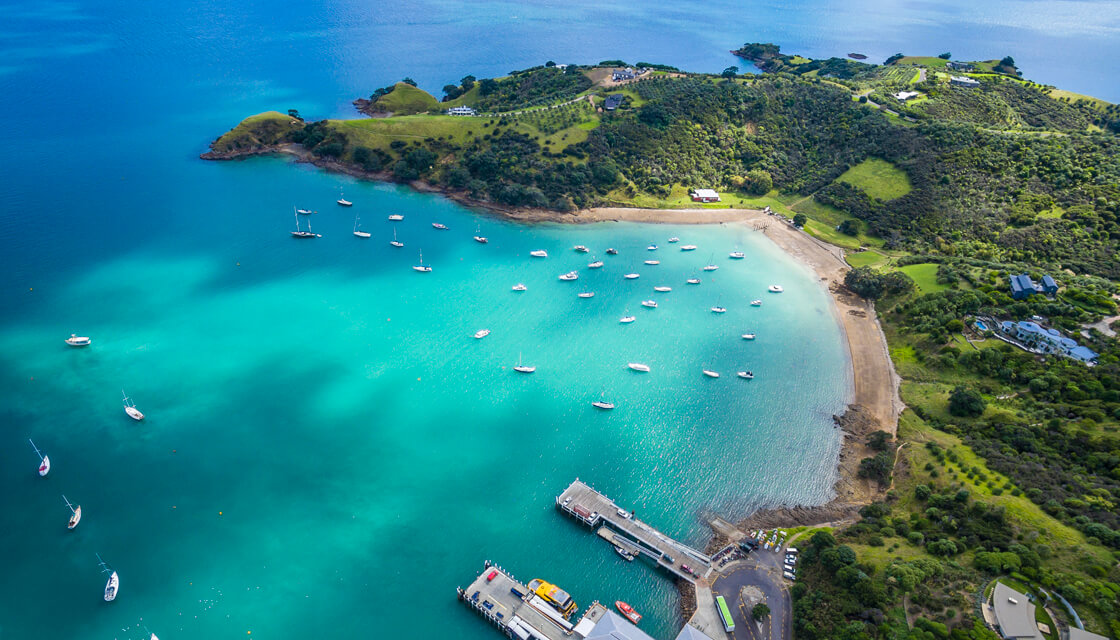 Bay of Islands
Paihia is the hotspot for all other tourists, so you turn off, take a short ferry ride and go to Russel. Russel is a sleepy nest with few tourists and good fish in the local boat club. Simple and fresh. To discover the big bay with its numerous islands you need a boat. Definitely another of our New Zealand highlights – where you can find Rick and Rubin – who lived on their yacht for more than 12 years and sailed around the world. They go to the bay in small groups and have plenty of entertaining stories to tell – of course they know the area perfectly. For lunch you'll have a fantastic homemade meal at a serene bay.
Starting point: 35°15'42.5″S 174°07'17.2″E
www.phantomsailingbayofislands.com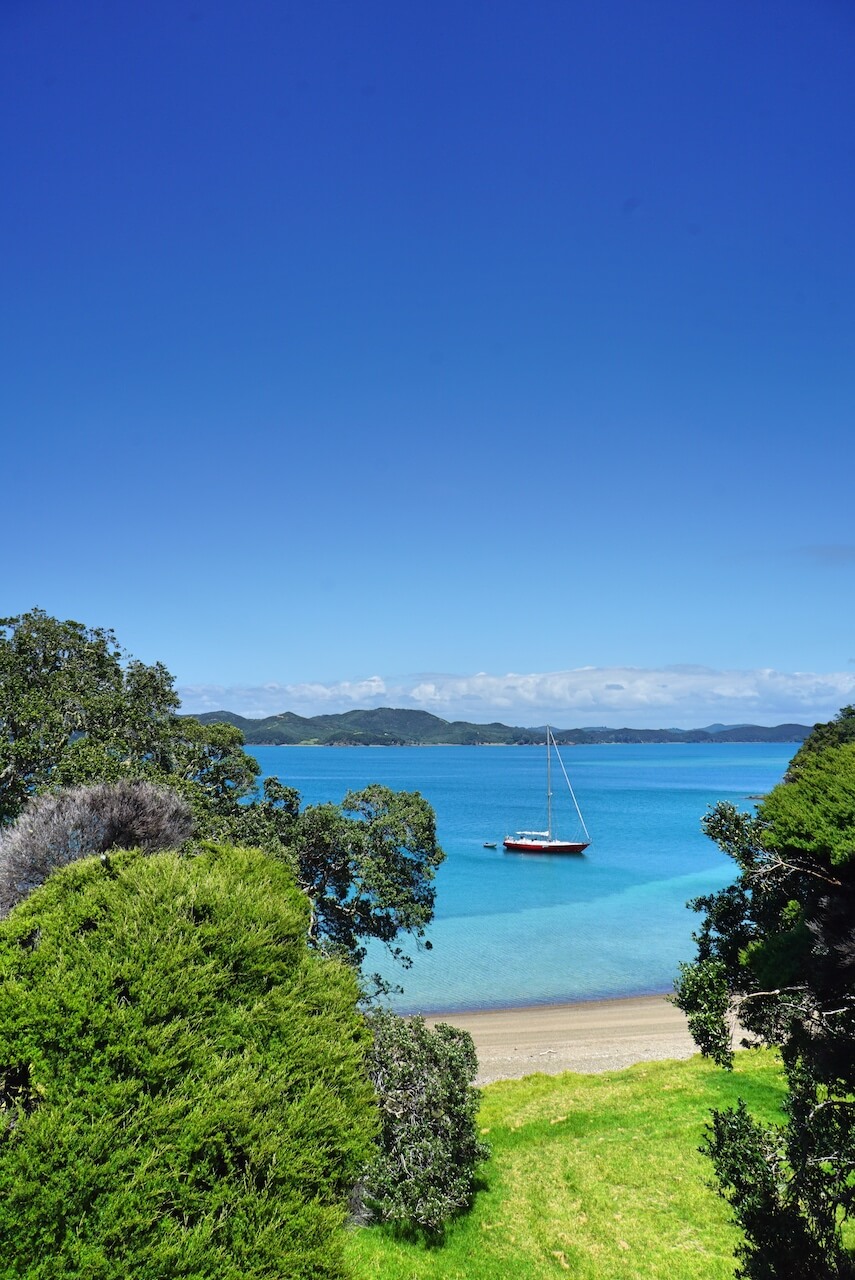 Coromandel Peninsula
The Coromandel Peninsula is only about 2.5 hours from Auckland. The most beautiful part starts north of the small town of Coromandel Town. Coromandel Town has everything you need – fresh fish, petrol and a supermarket. Further north there is virtually no supply – which doesn't mean that you have to do without anything. There are two ways to spend the night – either sleeping in a bungalow or camping. At Angler's Lodge you can lie by the pool, watch the sunset over the water or like most guests go fishing. If you prefer to stay on land: continue north to Fletcher Bay. In this bay the gravel road ends and there are wonderful deserted walks along the coast – from 30 minutes to 5 hours. If you like the scenery and want to camp: In Fletcher Bay you can camp cheaply and easily.
36°28'35.6″S 175°23'26.7″E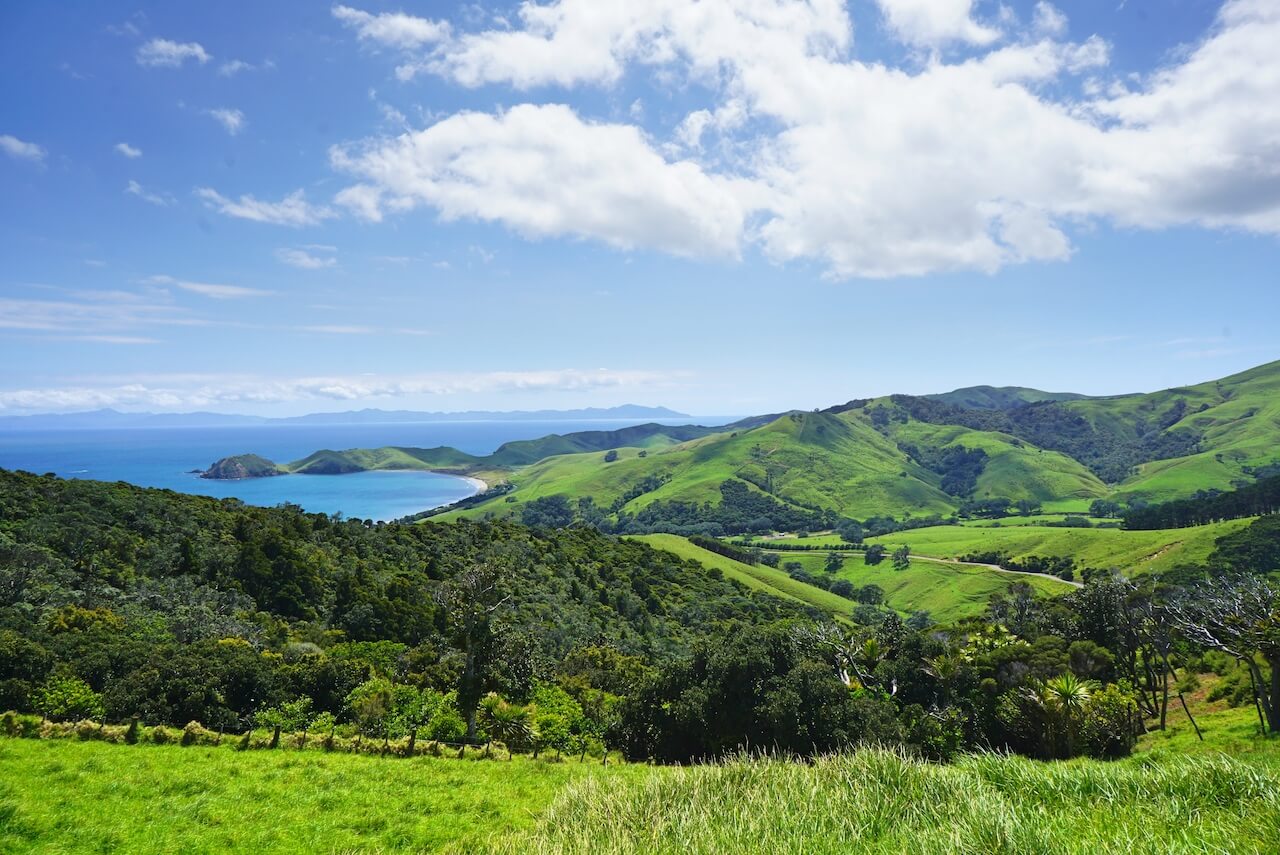 Forgotten World Highway
Enough hiking, enough cycling? It's time for automotive sightseeing. The most exciting road of the North Island is the Forgotten World Highway – actually called State Highway 43. It is 155 kilometers long and is used by about 150 cars a day (which is why it definitely belongs to our New Zealand Highlights) Here, you will drive relaxed through a deeply impressive landscape that alternates between endless volcanic hills, deep green jungle and picturesque farm landscape. You should take your time, stopping is a must and the roads are winding. You should plan at least four hours, there is no petrol along the highway. The most curious stop along the way is the Republic of Whangamomona, a settlement that has detached itself from New Zealand in protest. However, it ran into nowhere – there is still a stamp for your own passport.
39°08'41.1″S 174°44'08.3″E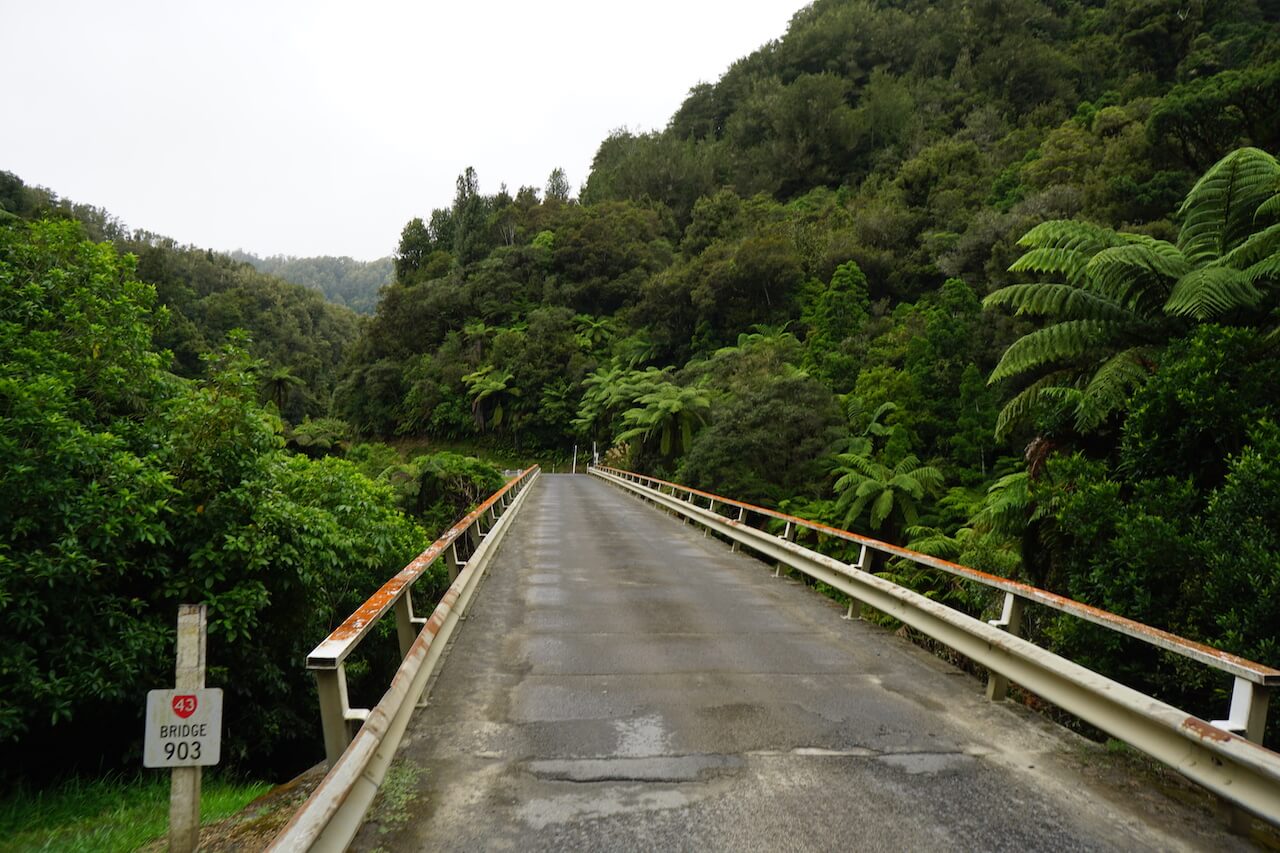 https://agentlemans.world/wp-content/uploads/2019/06/neuseeland-nordinsel.jpg
1300
2340
Carlo Sterling
//media.agentlemans.world/2017/01/agw-logo-605.png
Carlo Sterling
2019-06-17 08:13:55
2019-06-17 08:33:37
New Zealand Highlights - 4 insiders on the North Island