Since 31 March 2019, travellers can look forward to connections from Zurich to Hong Kong in a new Cathay Pacific Airbus A350-1000. After an interesting aircraft tour we had the opportunity to fly the new Cathay Pacific Business Class a few weeks later.
Our journey with the Cathay Pacific Business Class
There was a lot going on at Zurich Airport at this afternoon in May and fortunately I checked in early enough, since such a flight with the Cathay Pacific Business Class should be enjoyed.
As usual, my journey from Zurich via Hong Kong to Wuhan started totally relaxed and with a lot of anticipation. With a business class ticket, everything goes a bit faster and more comfortable: preferred check-in, faster security control and Aspire Lounge Access with food and drinks.
Chill at the Aspire Lounge at Gate E
A few metres from the departure gate E, the Aspire Lounge is located on the first floor and offers comfortable leather armchairs, wifi, food and drinks for the ideal well-being before departure.
A little insider tip: Economy passengers can also book a lounge admission for CHF 35.00 – worth it for those who like to arrive a little earlier at the airport.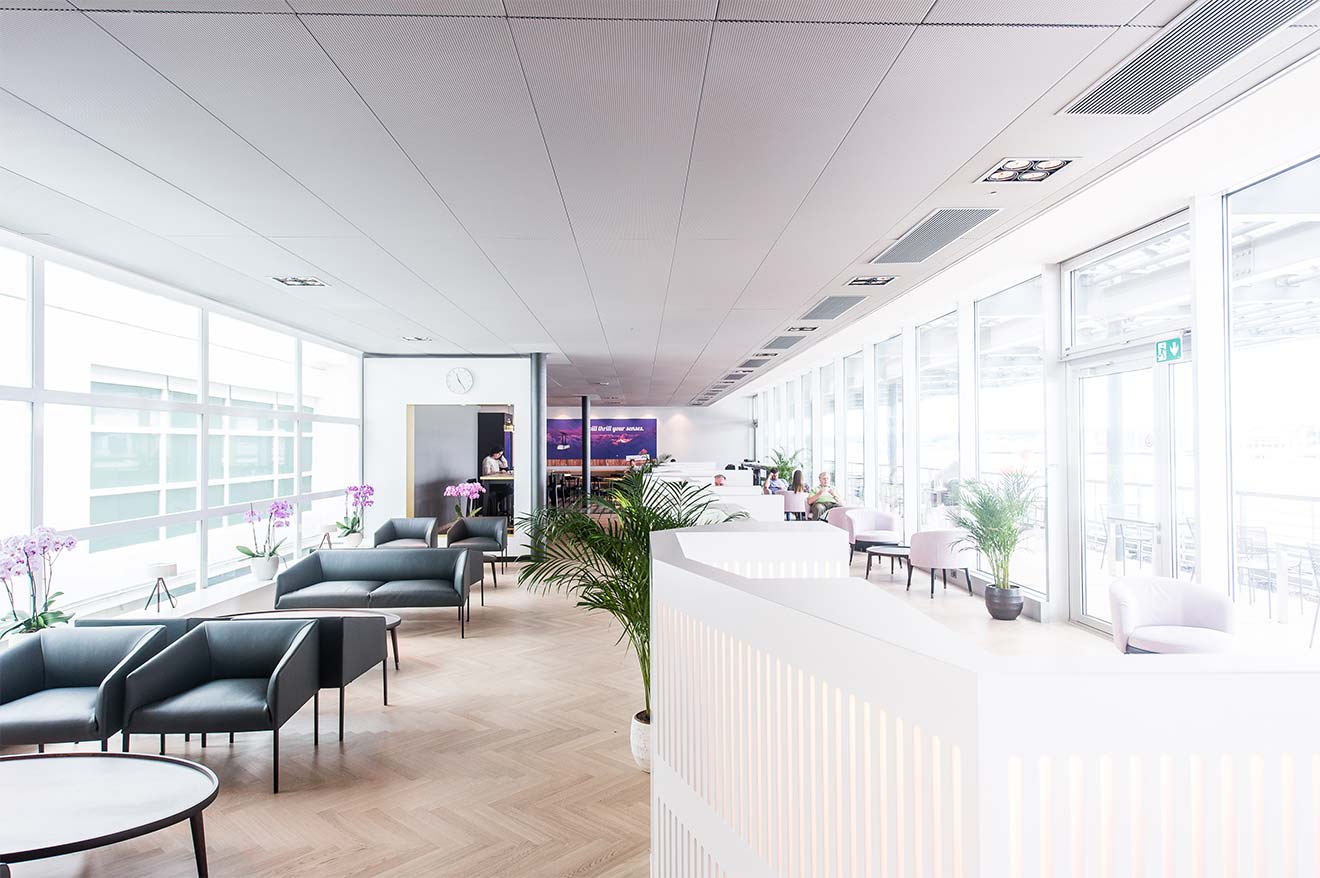 Our Business Class flight to Hong Kong
Lots of space and comfort
It's visible at the first glance: the Cathay Pacific Business Class – with a length of 2.08 meters and a width of 79 centimeters – offers a lot of space and comfort. Pressing a single button is required to transform the seat into a bed – if you want to store one or two items, the compartment under the armrest offers additional storage space.
New in-flight entertainment system
An 18.5-inch screen and a 4.3-inch video device are available. The new in-flight entertainment system offers absolutely everything to be desired; there are hundreds of movies, the latest films from Hollywood, music, games and more. The over-ears headphones are comfortable and convince qualitatively.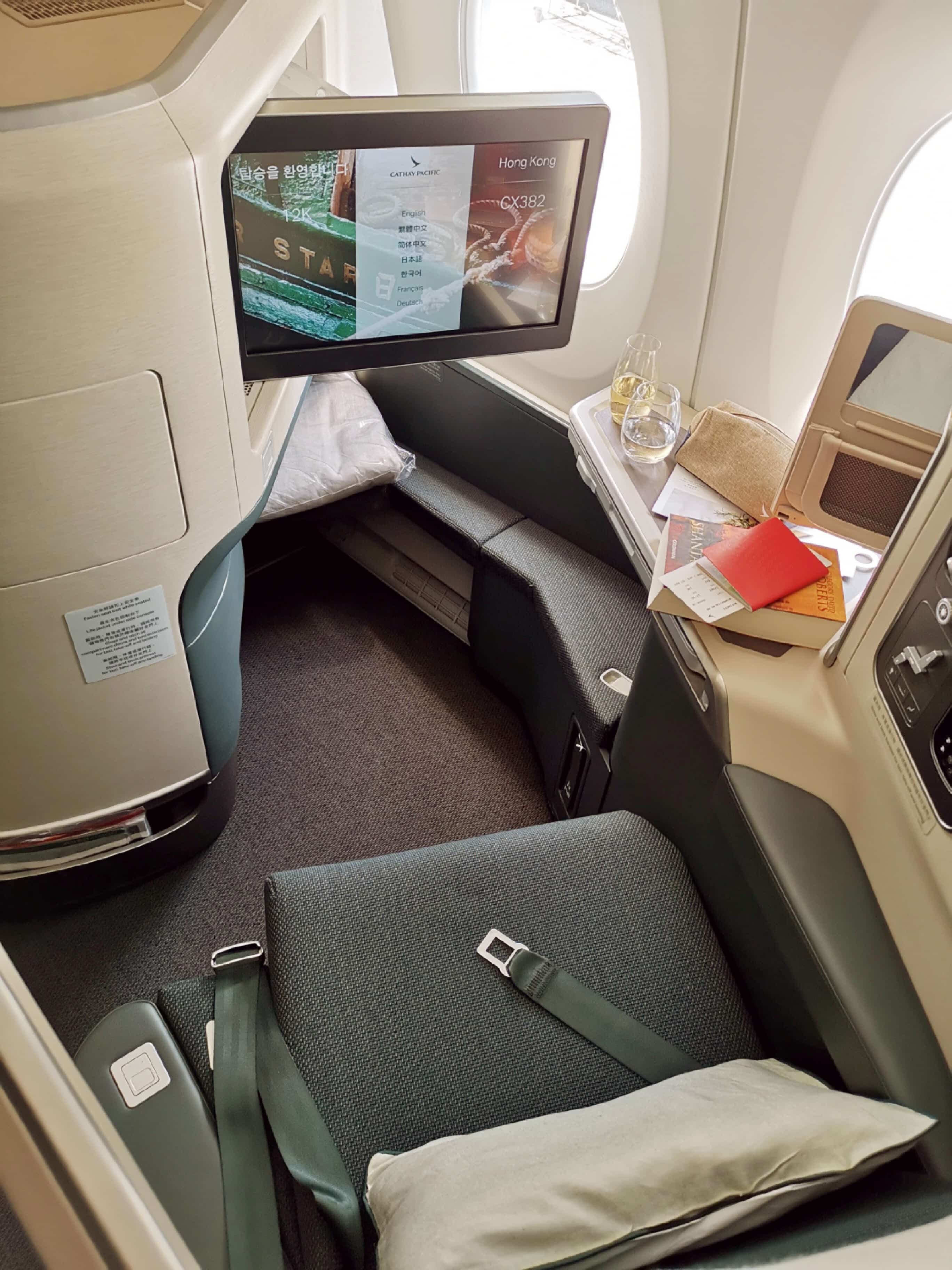 How about the food?
For dinner there were 3 menus and one or the other good wine to choose from. There's nothing to complain about here. By the way, late risers are very welcome here, shortly after the departure I was asked if I would like to be woken up for breakfast.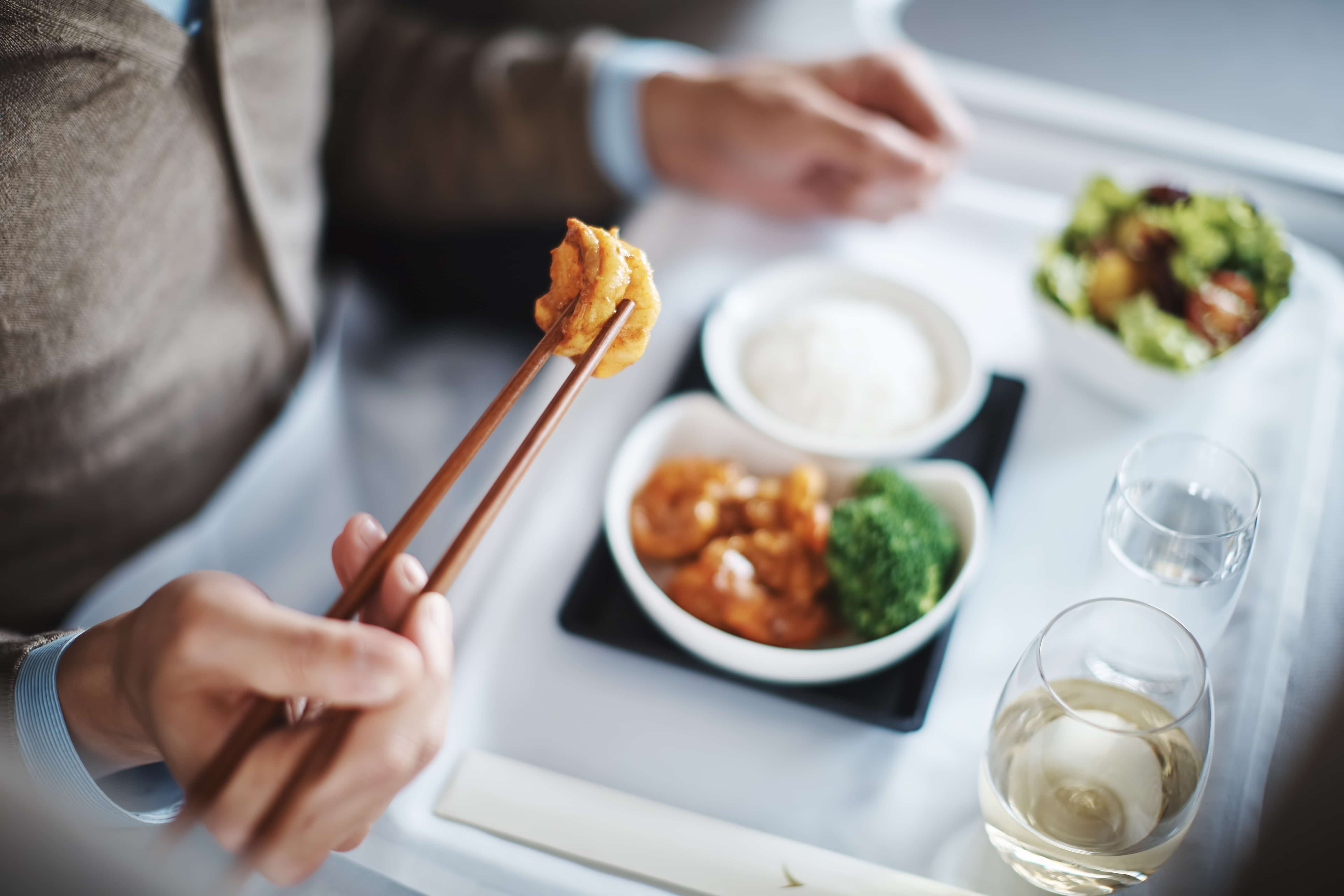 The Service
The service in the Cathay Pacific Business Class was very friendly and courteous. After I sat down comfortably, the crew greeted me warmly and asked me where I was going and what I was going to do. There are some differences between Business & Premium Eco regarding service – understandable, because the crew has more customers to serve in the Premium Eco.
Prices Business Class Zurich – Hong Kong and back with Cathay Pacific approx. 3,900 CHF
The way back with the Cathay Pacific Premium Economy Class
Before our aircraft tour I was of the opinion that the interim solution of a Premium Economy Class is more or less a good marketing idea of the airlines. But my flight with the Cathay Pacific Premium Economy Class proves how wrong I actually was.
During the aircraft tour I already noticed that this relatively new class offers a lot more comfort and freedom than economy. So I took the chance to fly Premium Eco on my way back home.
The conclusion
From my point of view quite positive, I will book the class in any case gladly again.
Approx. 20cm more legroom and wider seats (which suits me with a size of 6.4 very well)

Surprisingly much space and lying comfort (7h slept through)

The service is nice and reminds of the Cathay Pacific Business Class.
Prices Premium Economy Class Zurich – Hong Kong and back with Cathay Pacific approx. 1,600 CHF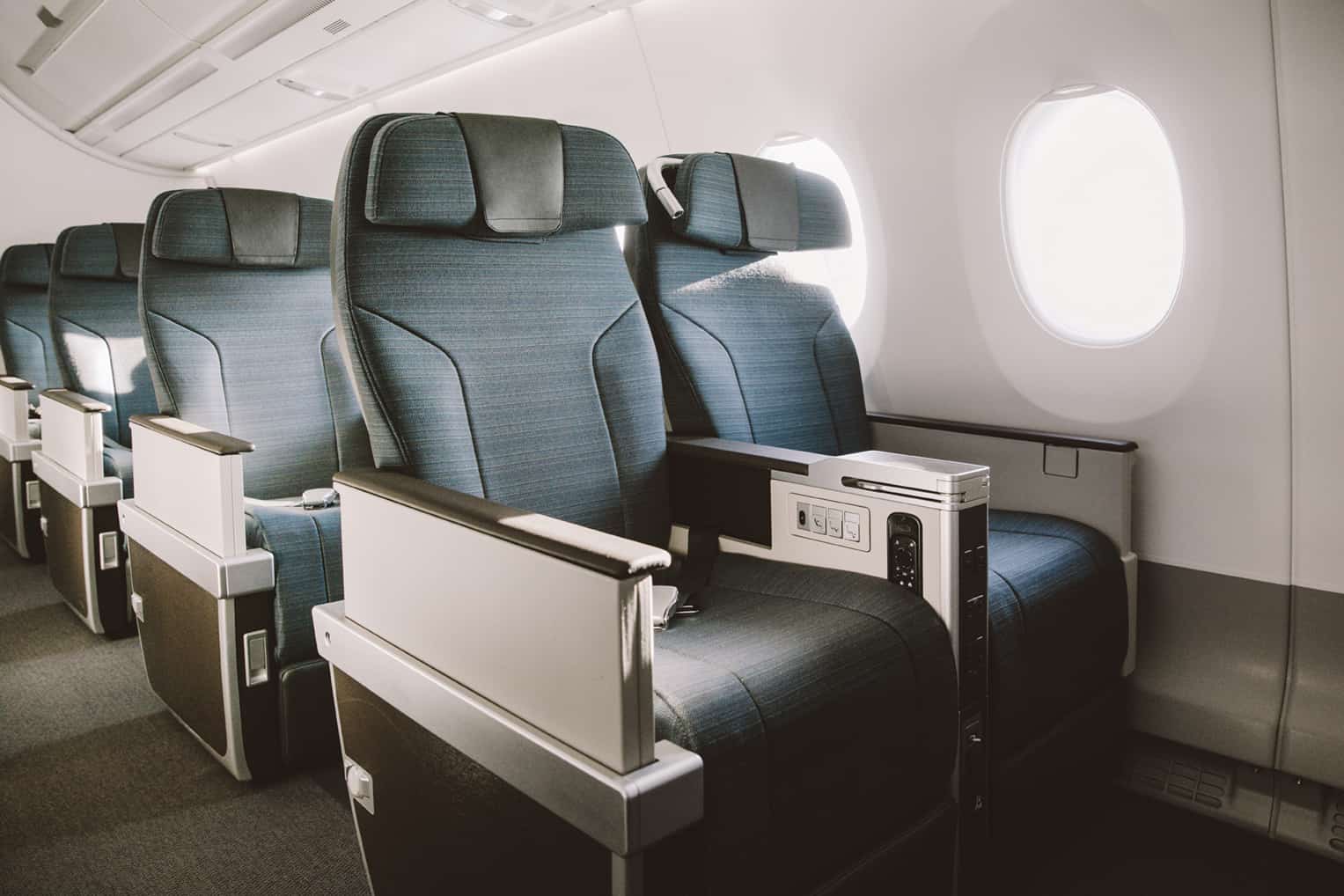 About the Airbus A350-1000
The Airbus A350 is the latest flagship of the long-haul fleet and is considered the quietest aircraft type. In terms of fuel consumption, the aircraft is 25 percent more economical than other types in its class. Cathay Pacific's A350-1000 has a completely new in-flight product in all three classes. A quiet cabin, panoramic windows, LED mood lighting and large luggage compartments provide a pleasant feeling of space in all classes. The seating configuration consists of 46 seats in Business Class (1-2-1 seating), 32 seats in Premium Economy Class (2-4-2) and 256 seats in Economy Class (3-3-3). All seats are equipped with state-of-the-art HD touch screens.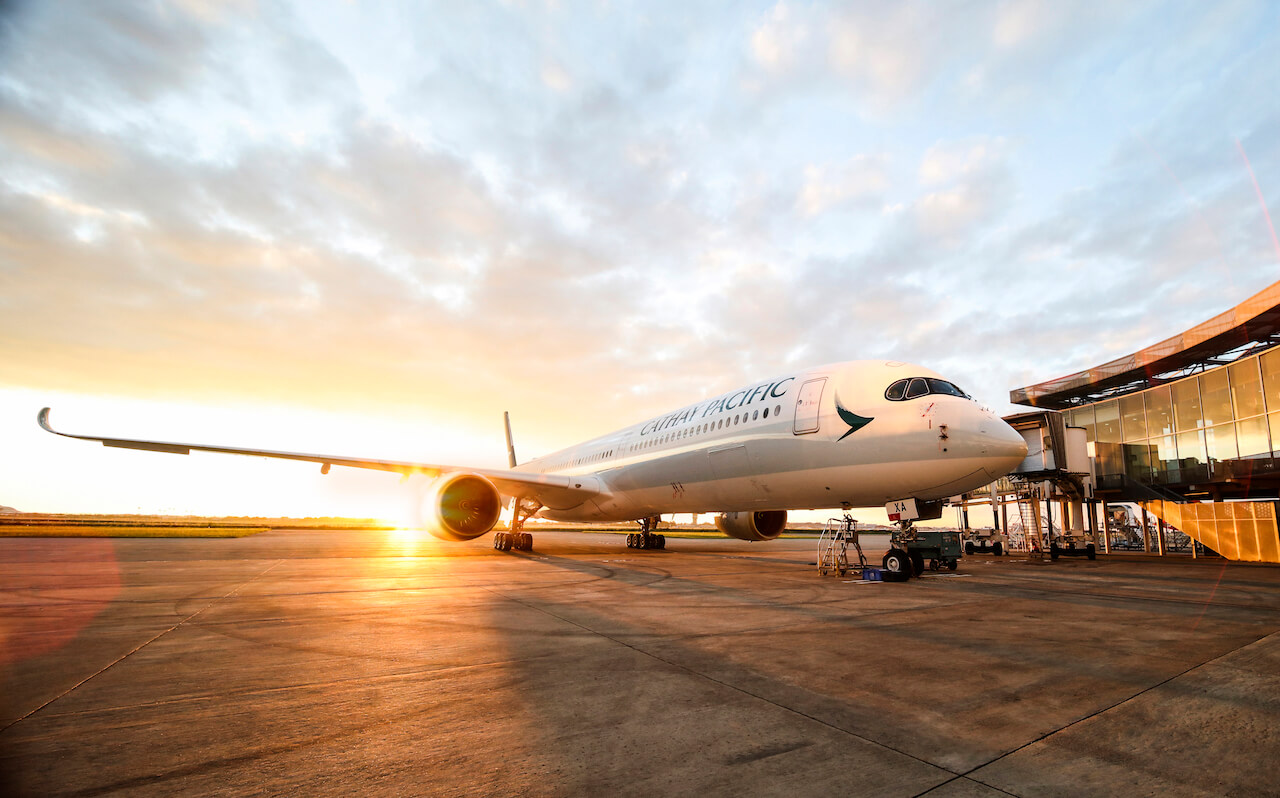 https://agentlemans.world/wp-content/uploads/2019/05/Cathay-Pacific-A350-1000.jpg
798
1280
Ralph Widmer
//media.agentlemans.world/2017/01/agw-logo-605.png
Ralph Widmer
2019-05-28 13:36:35
2019-05-29 12:50:36
Our Review of the new Cathay Pacific Business Class