A healthy and balanced diet is becoming increasingly important and is now part of everyday life. With our Acai Bowl recipe you will be ready for the day! Whether for breakfast or brunch, the popular Acai Bowl is a delicious choice, which is why we show you today a healthy and simple variation to make yourself.
What is an Acai Bowl?
An Acai Bowl looks like ice cream, tastes better and gives you a good feeling when choosing your breakfast. A breakfast for champions, so to speak. An Acai Bowl is basically a thick smoothie decorated with granola, fruits and peanut butter. It's also good for your conscience: you feel happy and full, and don't have to deal with unhealthy donuts or croissants.

What there is to know about the Acai berry
A large part comes from the Amazon region in Brazil. In the Brazilian rainforest, natives have been using the berry in different ways for years. The acai berry has an above-average proportion of antioxidants, many vitamins and minerals are also said to support the body in its activities, especially during sport. Vitamin B3 also promotes the utilization of omega-3 and omega-9 fatty acids.
Acai Bowl recipe – how it's done
The Acai berry is rich in fiber, contains omega 3, 6 & 9 and valuable vitamins & nutrients. Complicated preparation? Far from it! Our Acai Bowl recipe is simple, healthy and delicious.
Ingredients for 3 people – the puree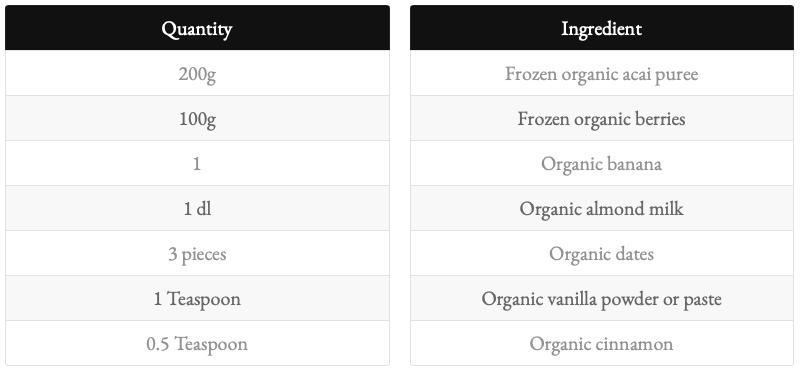 Ingredients for 3 people – the topping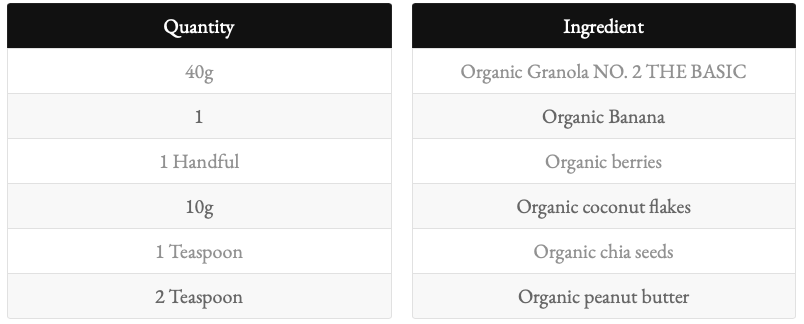 Make your own Acai Bowl – the preparation
Purée all the ingredients of the puree completely in a mixer.

Spread the puree evenly in bowls and decorate the bowl with the topping.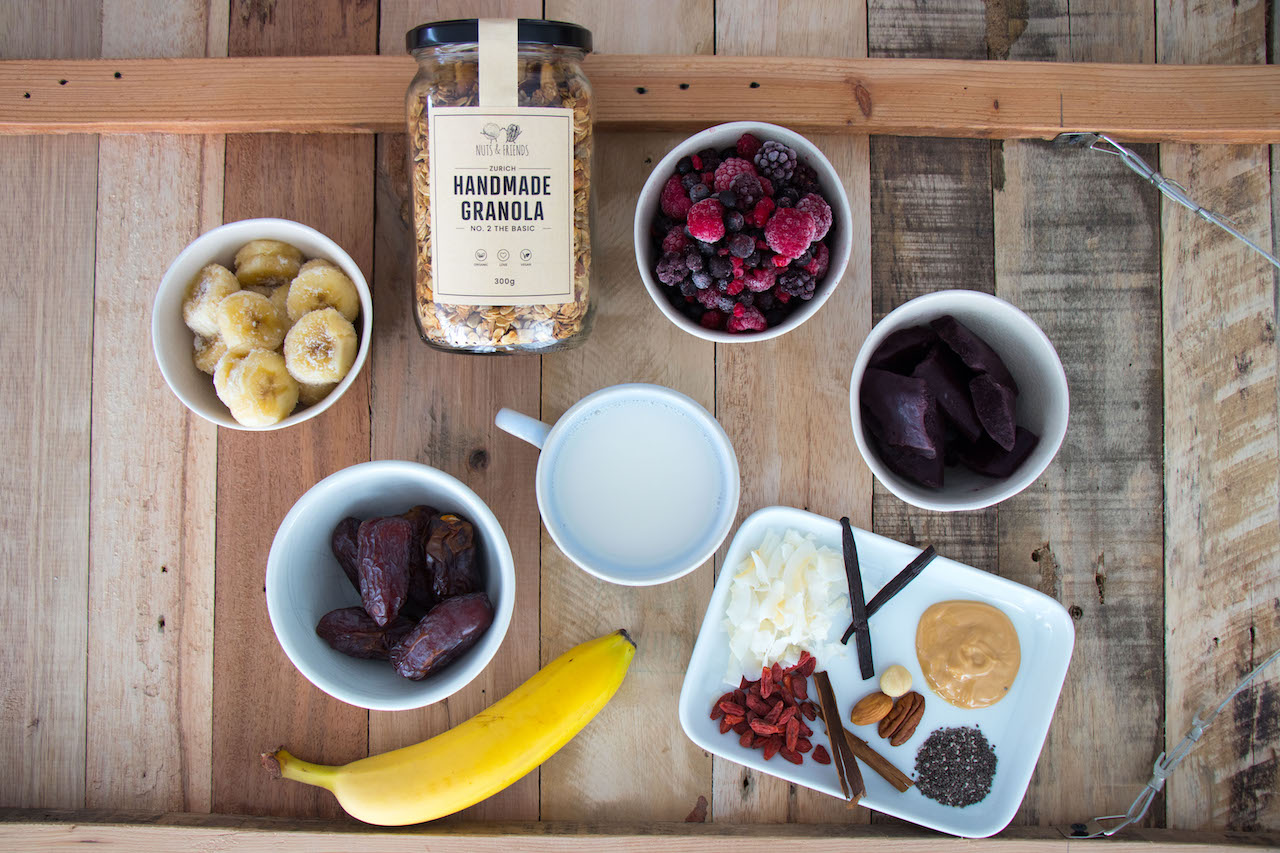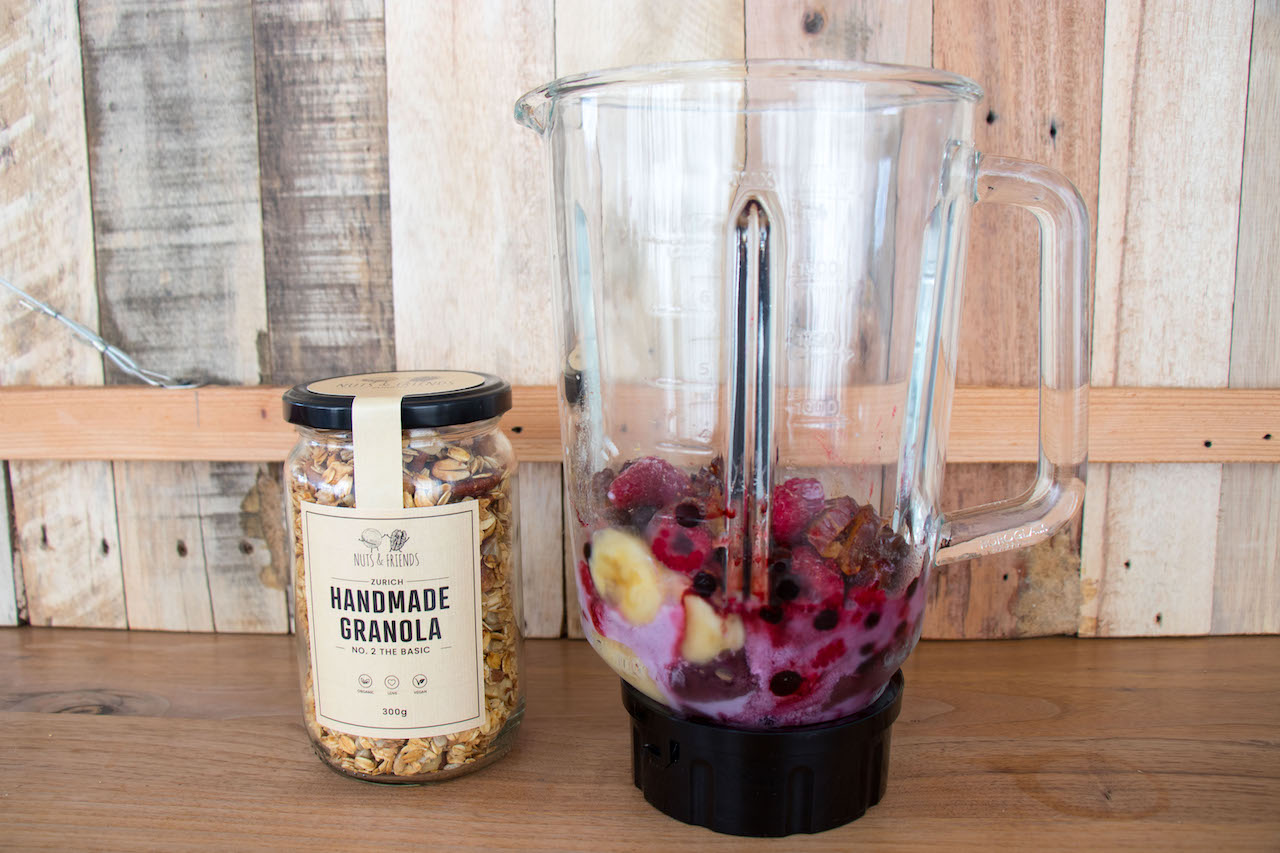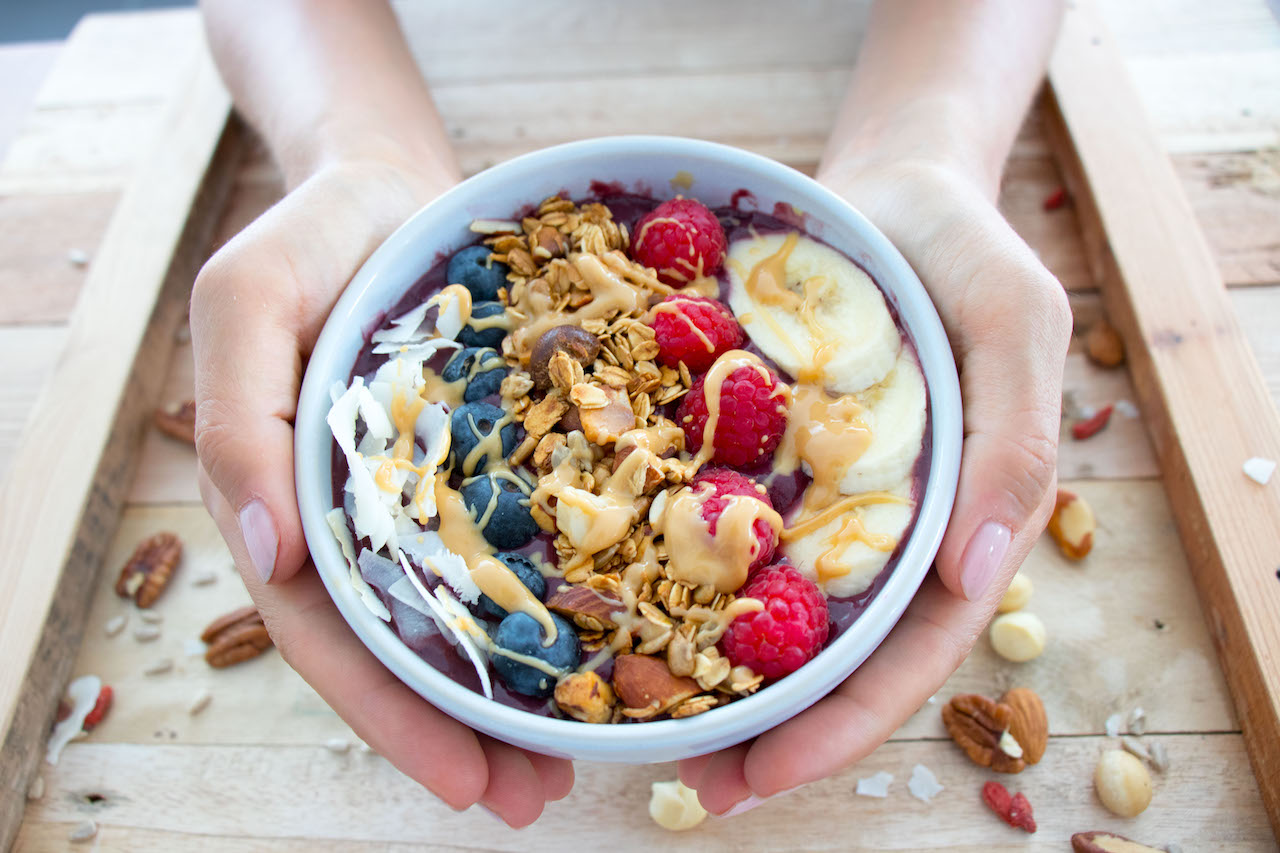 About the Granola from Nuts & Friends
Website http://nutsandfriends.ch
For a delicious Acai Bowl recipe you need a suitable Granola. Recently, Nuts & Friends started producing an irresistible handmade organic granola in the heart of Zurich. It convinces with its above-average nut content of around 30%, is certified organic, vegan and contains no refined sugar. The mild sweetness comes solely from high-quality maple syrup. Currently there are 3 different Granolas offers, all packed exclusively in reusable jars.
NO. 1 THE ORIGINAL, the first creation with high-quality vanilla powder and a hint of cinnamon.

NO. 2 THE BASIC, the basic blend, reduced to the essential and yet full of flavour.

NO. 3 THE KOKOS, the exotic granola treat with coconut chips


How the idea came up
If you look at the muesli and granola packs in the supermarket, you will quickly notice that a lot of refined sugar is used. Due to a lack of healthy granola, Cyrill decided to produce his own granola.
As a sporty and nutritionally conscious gourmet, the focus was on high-quality ingredients and very good nutritional values. The first creation was THE ORIGINAL, whereby the recipe was improved since then. Nuts and Friends was founded in 2019 with the logo showing a happy macadamia nut and a pecan nut. In this sense: have fun preparing and enjoy your meal!
https://agentlemans.world/wp-content/uploads/2019/09/acai-bowl.jpg
853
1280
Daria
//media.agentlemans.world/2017/01/agw-logo-605.png
Daria
2019-09-03 07:55:01
2019-10-23 11:49:03
Simple, healthy and tasty: our Acai Bowl recipe