Castles, coastal roads, vineyards, idyllic restaurants and tasty food: from our point of view, southern France is one of the most beautiful regions in the world. We had the great pleasure to visit the Villa Beaulieu with the Jaguar E-Pace to take a few shots with this picturesque setting.
Images & Rights @ Destination Sailing ¦ Location http://www.villabaulieu.com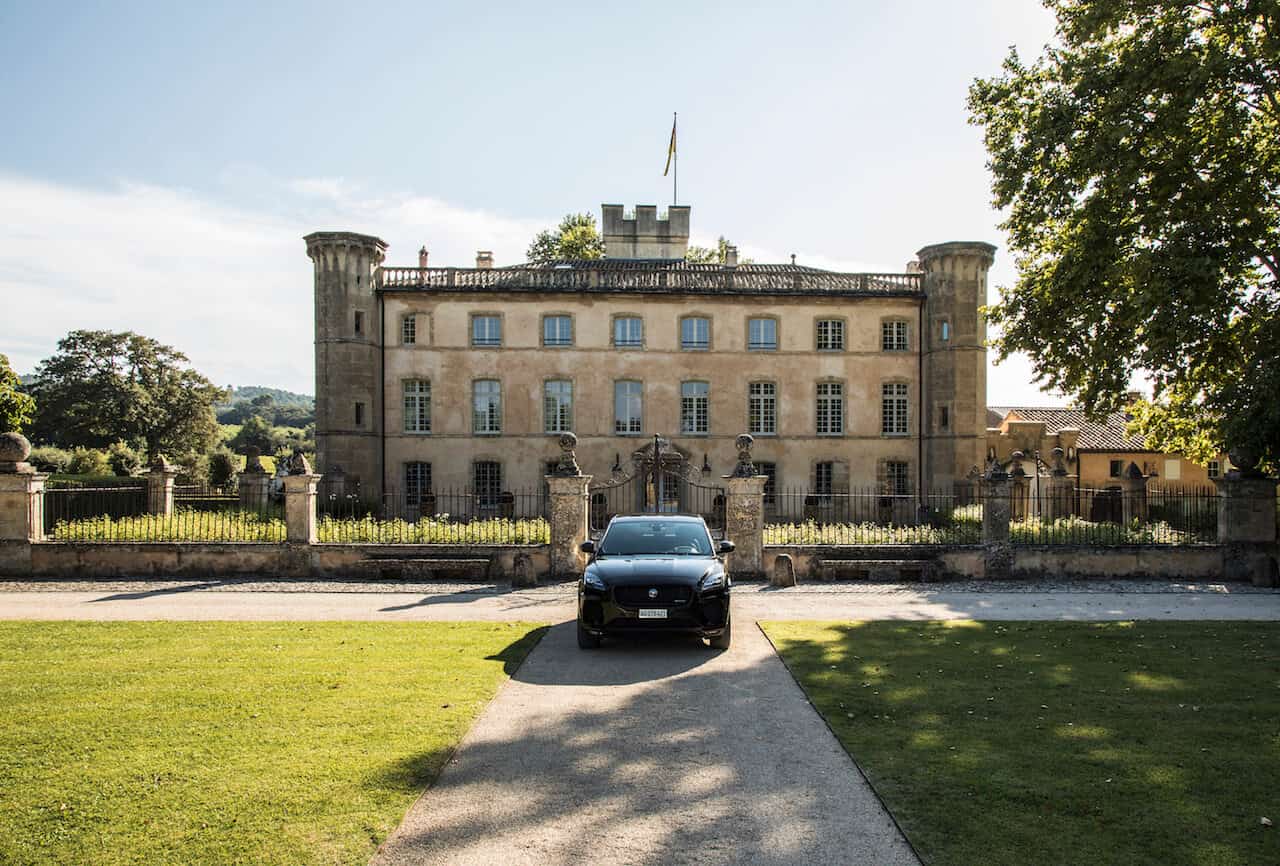 About Villa Beaulieu
The villa, built in 1576, is not far from Aix-en-Provence, in the small town of Rognes. It is a fairytale castle, like in a picture book: long driveways with trees, fountains and a castle garden. The vineyards of Baulieu are embedded in the crater of the only volcano in Provence. 
Jaguar presents the first mini SUV
With the Jaguar E-Pace, the British car manufacturer presents its first mini SUV (or compact SUV) – the little brother of the Jaguar F-Pace. The baby cat has slimmed down a little in size, but is just as harmonious and sophisticated.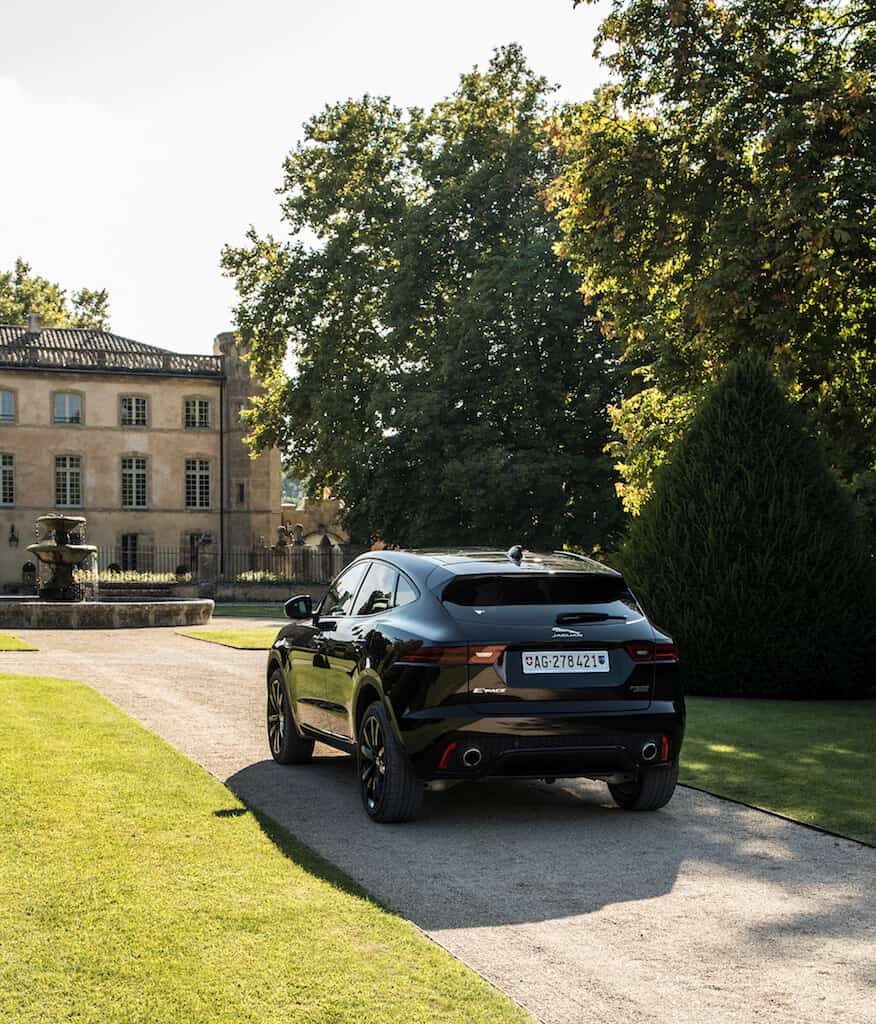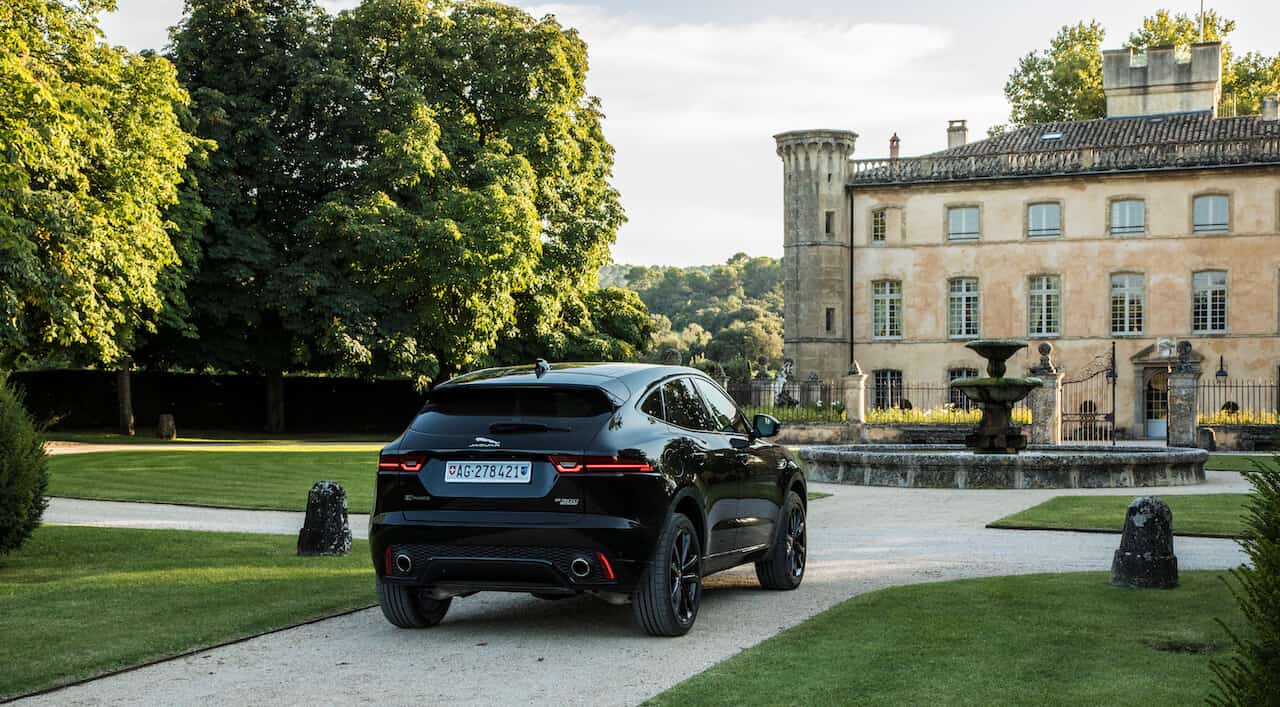 The design
The pictures speak for themselves: this environment suits the Jaguar E-Pace like chalk and cheese – you immediately feel like being the lord of the castle for a few days. Although the E-Pace is a bit smaller, the silhouette resembles the F-Pace. It's also noticeable that the same lamps are used as known from the F-Type – looks pleasing! The large radiator grille, 17 inch wheels and wide shoulders complete the sporty design. 
The interior is typical Jaguar-like and was taken over almost identically by the F-Pace. The boot volume is 577 litres and can be extended up to 1,234 litres – so it had enough storage space for trip to southern France with a lot of equipment!
Don't worry: Despite the fact, that we're talking about a 'compact suv' here, the car is definitely capable to manage an extended week-end with 4 people & luggage.
Somehow cute are a few small 'easter-eggs', such as the baby cat walking behind its mother on the windscreen, as well as the evening lighting of the rear-view mirrors.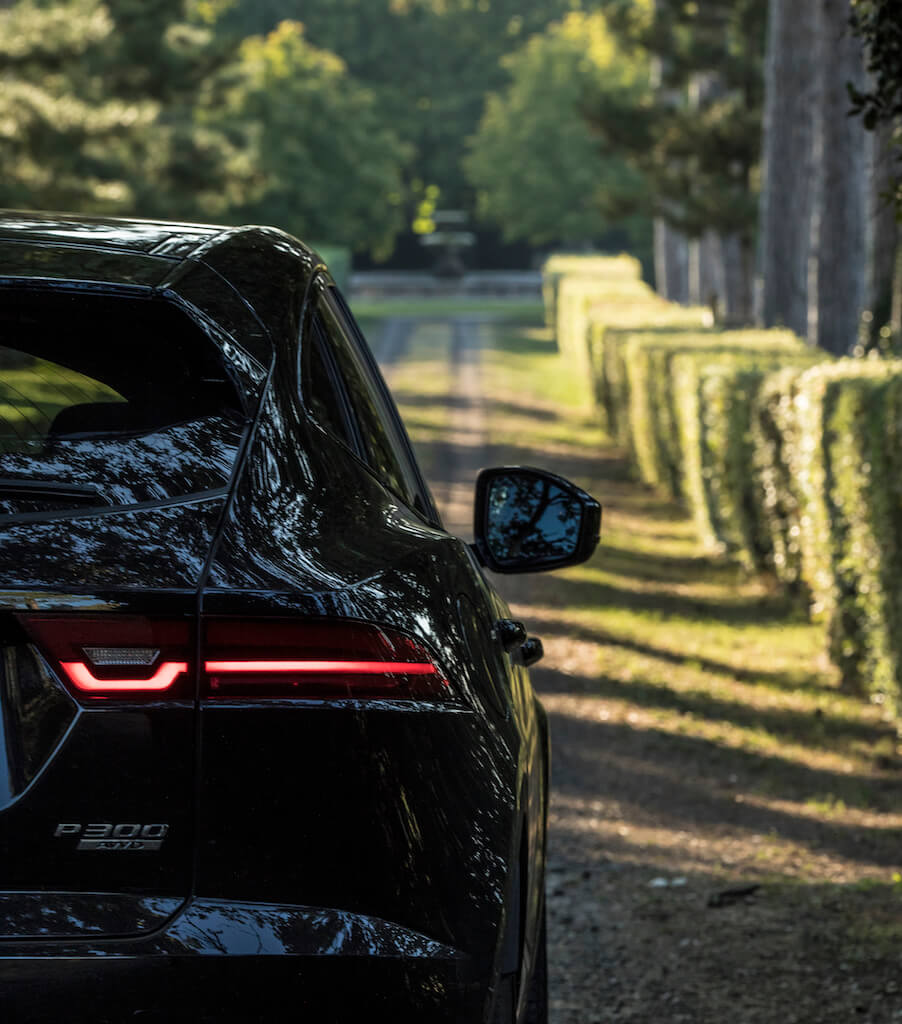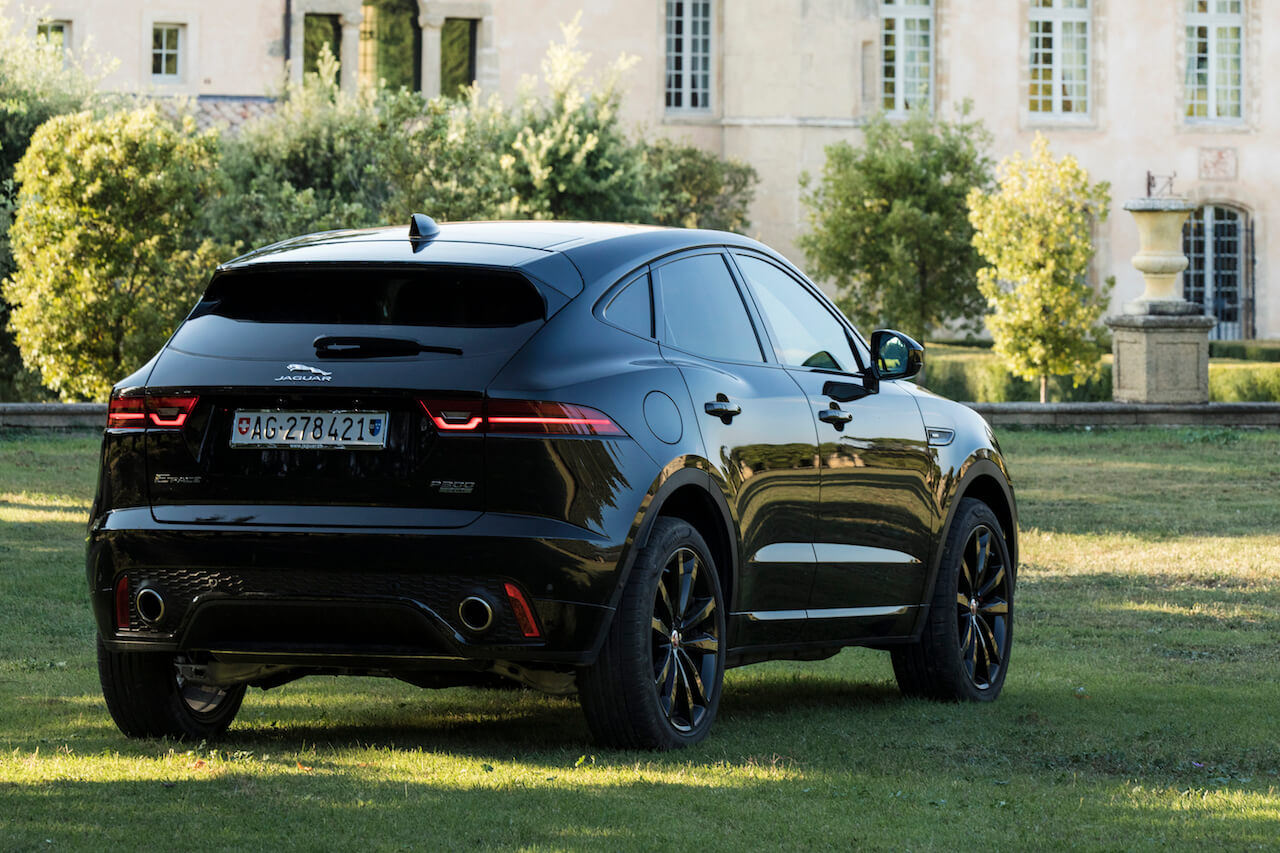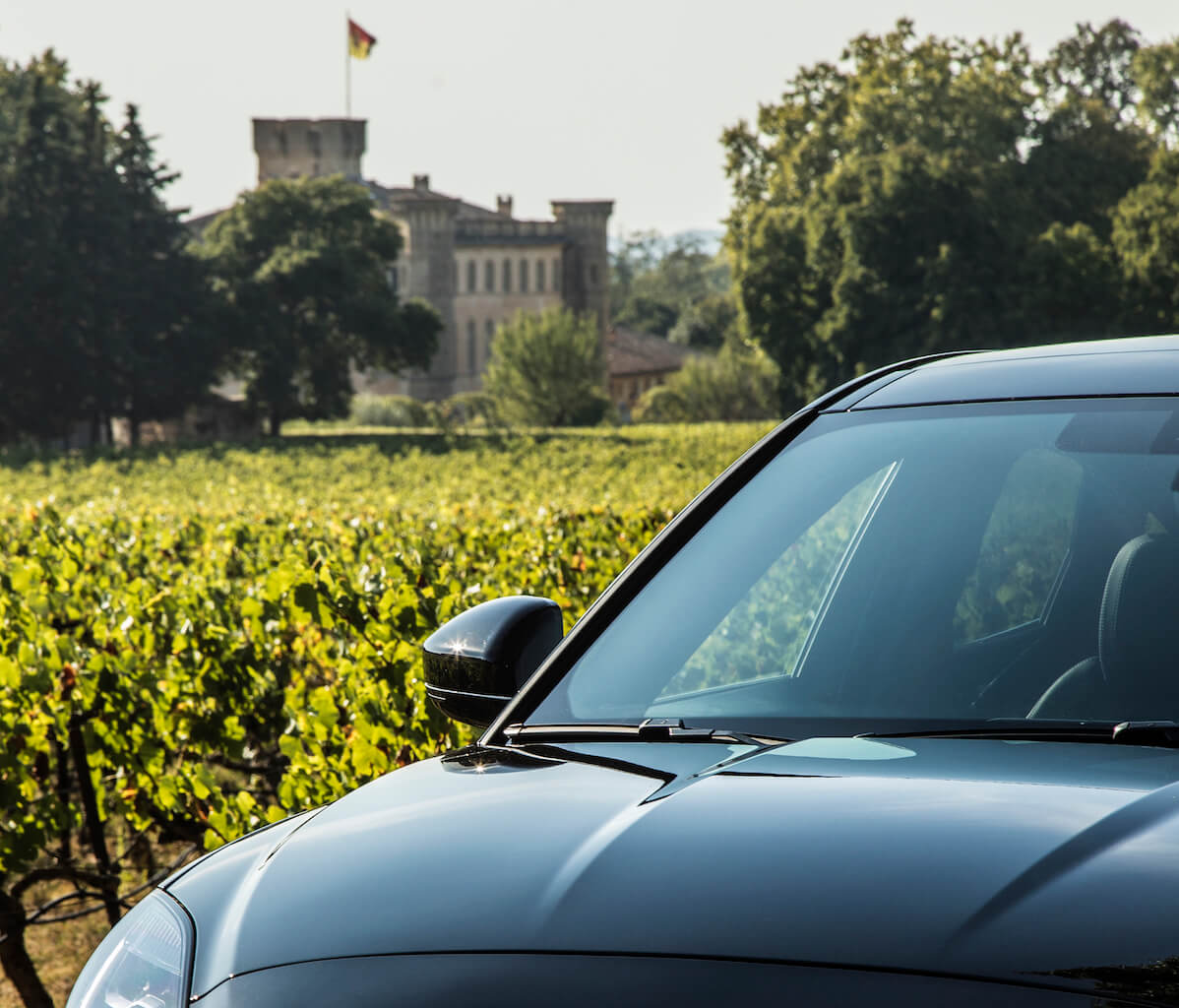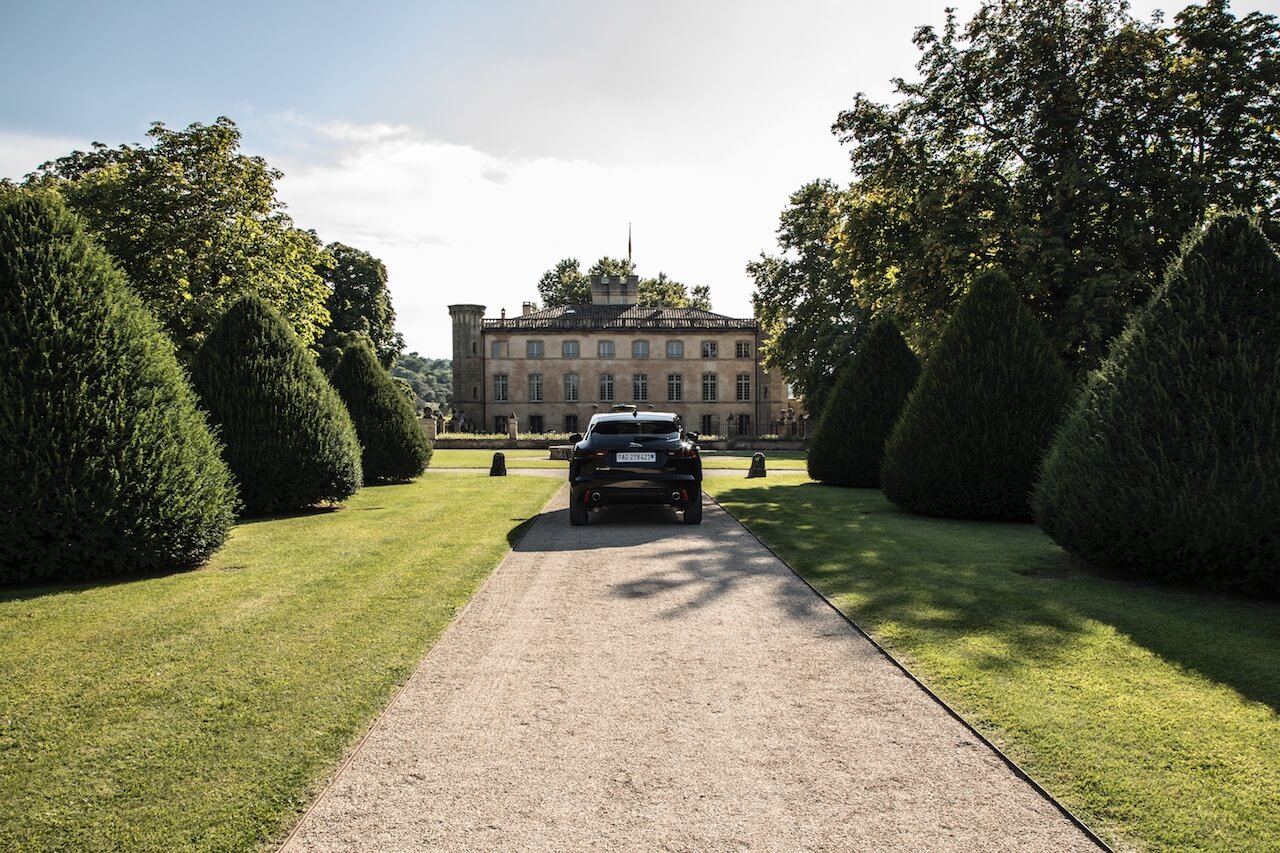 The performance of the Jaguar E-Pace P300 AWD
Between Lacoste and Rognes there is a small mountain range – the 2.0 litre turbo petrol version with 300 hp and 4o0 Nm torque was an absolute dream on the curvy roads of Provence! We were thrilled how harmoniously the cat goes around the corners. Especially in 'dynamic-mode' the E-Pace is a lot of fun! The consumption settled with us at approx. 8.0 liters / 100 km.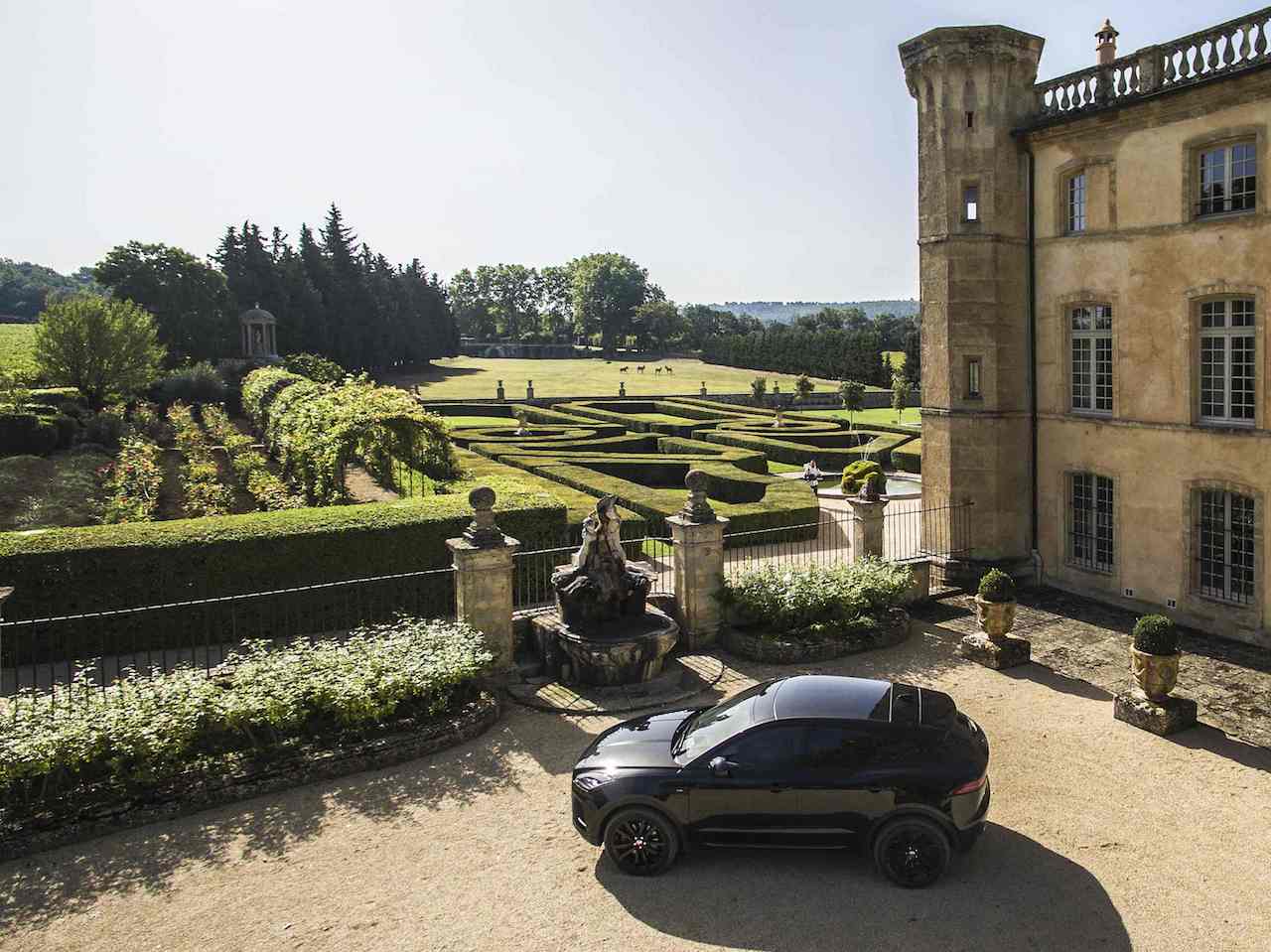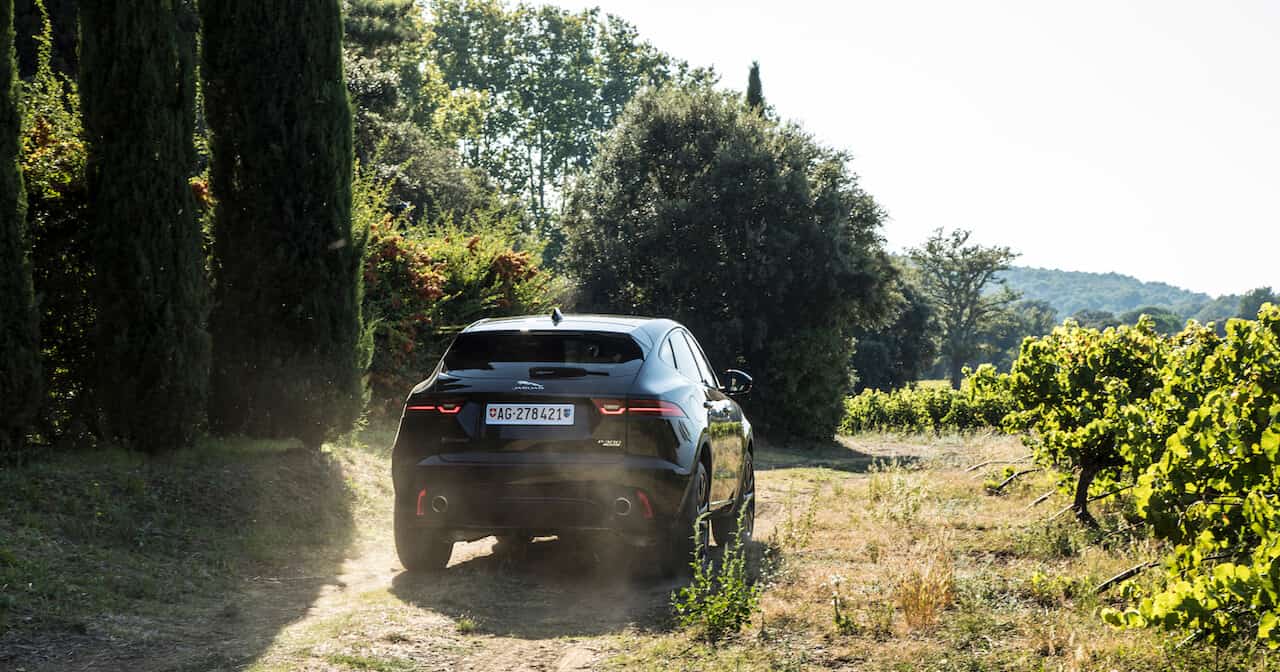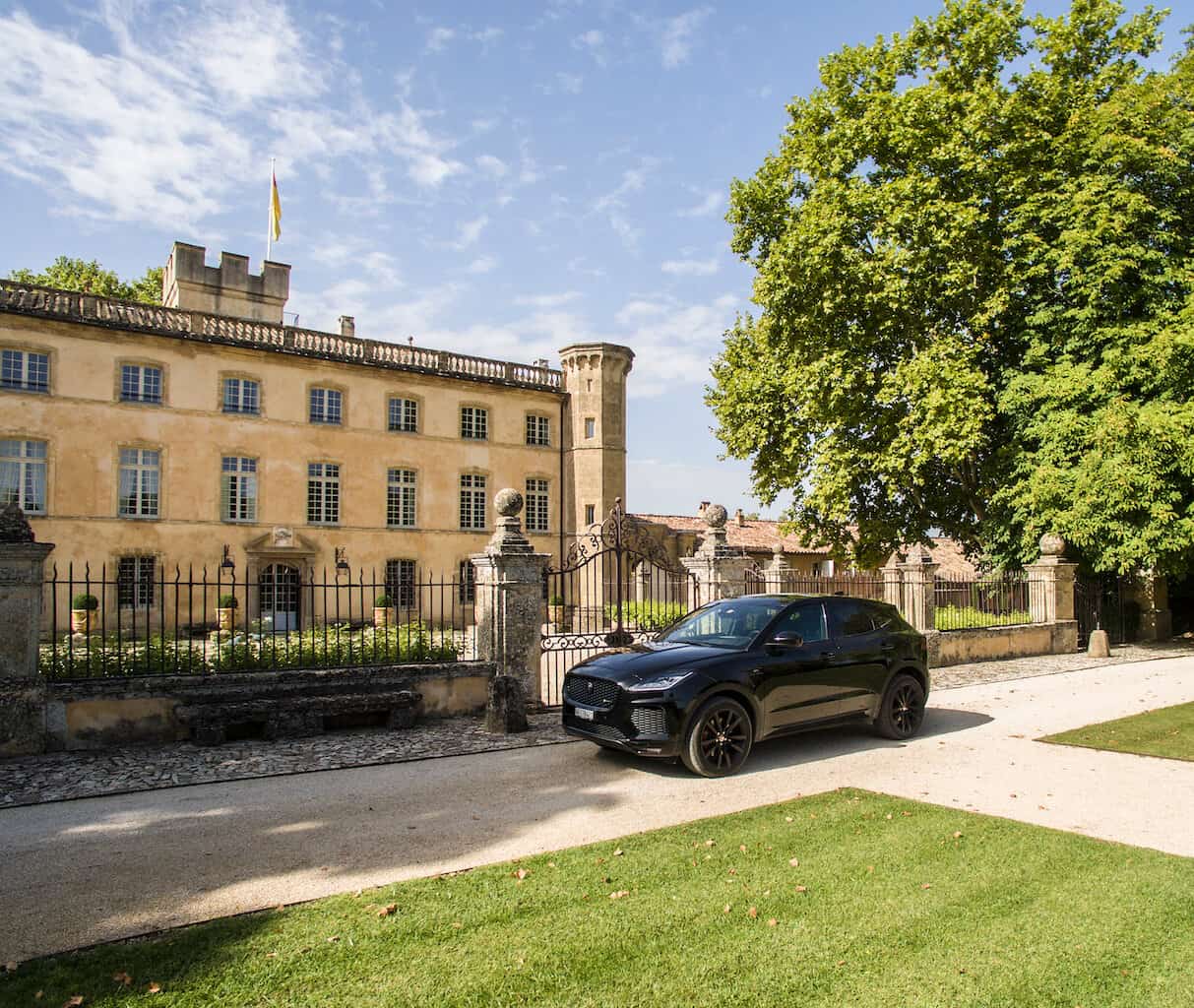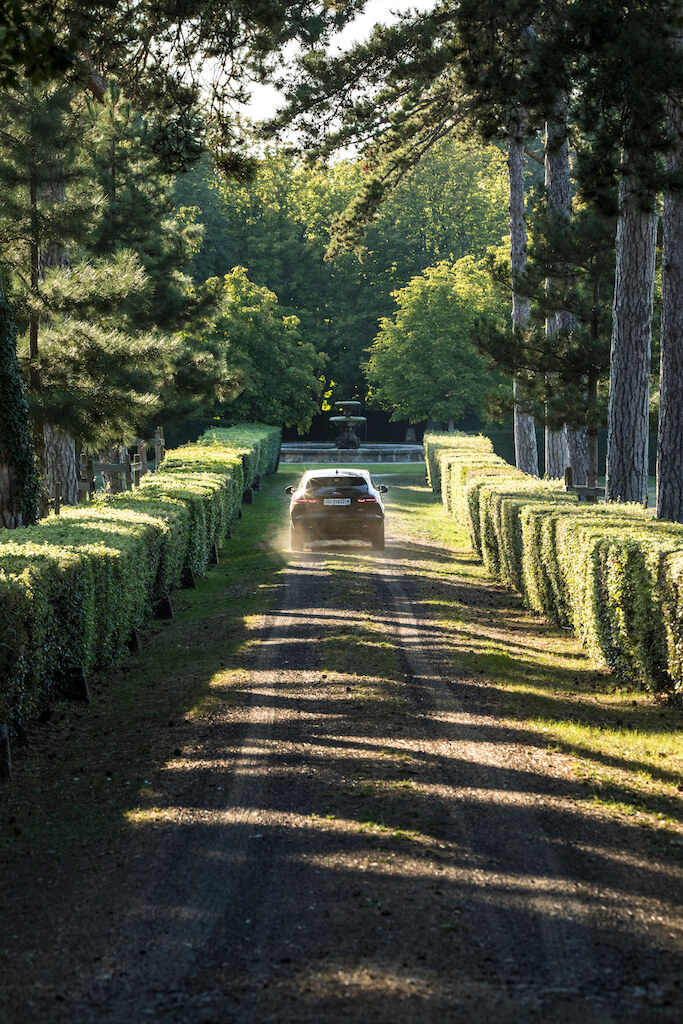 https://agentlemans.world/wp-content/uploads/2018/09/jaguar-e-pace.jpg
707
1280
Ralph Widmer
//media.agentlemans.world/2017/01/agw-logo-605.png
Ralph Widmer
2018-09-25 09:19:05
2018-09-25 10:13:51
A Castle Visit With The Jaguar E-Pace