Homo Faber – shaping a more human future
Venice, a place where the presence of human creation is as tangible and authentic as anywhere else in the world. Exactly in this magical city the Homo Faber took place in September 2018. Homo Faber is the first major cultural exhibition dedicated to the best of European craftsmanship.
Surrounded by splendid buildings, significant architecture and the charming narrow lanes, one gets an excellent reflection of the romantic ambience.
About the exhibition
Homo Faber was assembled by a selected team of world class curators, designers and architects. The best artisans in Europe are honored at the first large-scale cultural exhibition.
The uniquely beautiful island of San Giorgio Maggiore is hosting hundreds exquisite pieces exhibited on an area of ​​4,000 square meters.
The inventive and creative aura spread not only in the galleries, libraries and cloisters, but especially in the workshops with active artists on site showing the visitor their work in realtime over monitors.
"Homo Faber is an expression that was first coined in the Renaissance. It captures and honors the infinite creativity of humanity. "Johann Rupert, co-founder of the Michelangelo Foundation.
"The exhibition offers a panorama of European craftsmanship, with an unmistakable undertone: what people can do better than machines." Johann Rupert.
Design meets craft
The Michelangelo Foundation for Creativity and Craft is an international non-profit organization based in Geneva and was founded by Franco Cologni and Johann Rupert.
The purpose of the Foundation is to bring the worlds of design and craft closer together so that the future of arts and crafts is preserved. Among the team members of the foundation are personalities such as Michele de Lucci, Stefano Boeri, India Mahdavi, Judith Clark, Jean Blanchaert and Stefano Micelli.
"The know-how of craftsmanship is best served to the imaginary, and when the power of the hand is combined with the power of the mind, magic is revealed, and beauty is the result of this encounter." – India Mahdavi, curator and designer.
Remarkable knowledge
A valuable compliment to the Homo Faber are the so-called Young Ambassadors by the educational initiative of the Fondazione Giorgio Cini and the Michelangelo Foundation. Those selected from 26 European educational institutions are from 15 different countries and speak a total of 20 languages.
As the young ambassadors of the artists, the 100 design and craft enthusiasts are available for interactive discussions and share their impressive knowledge with the visitors.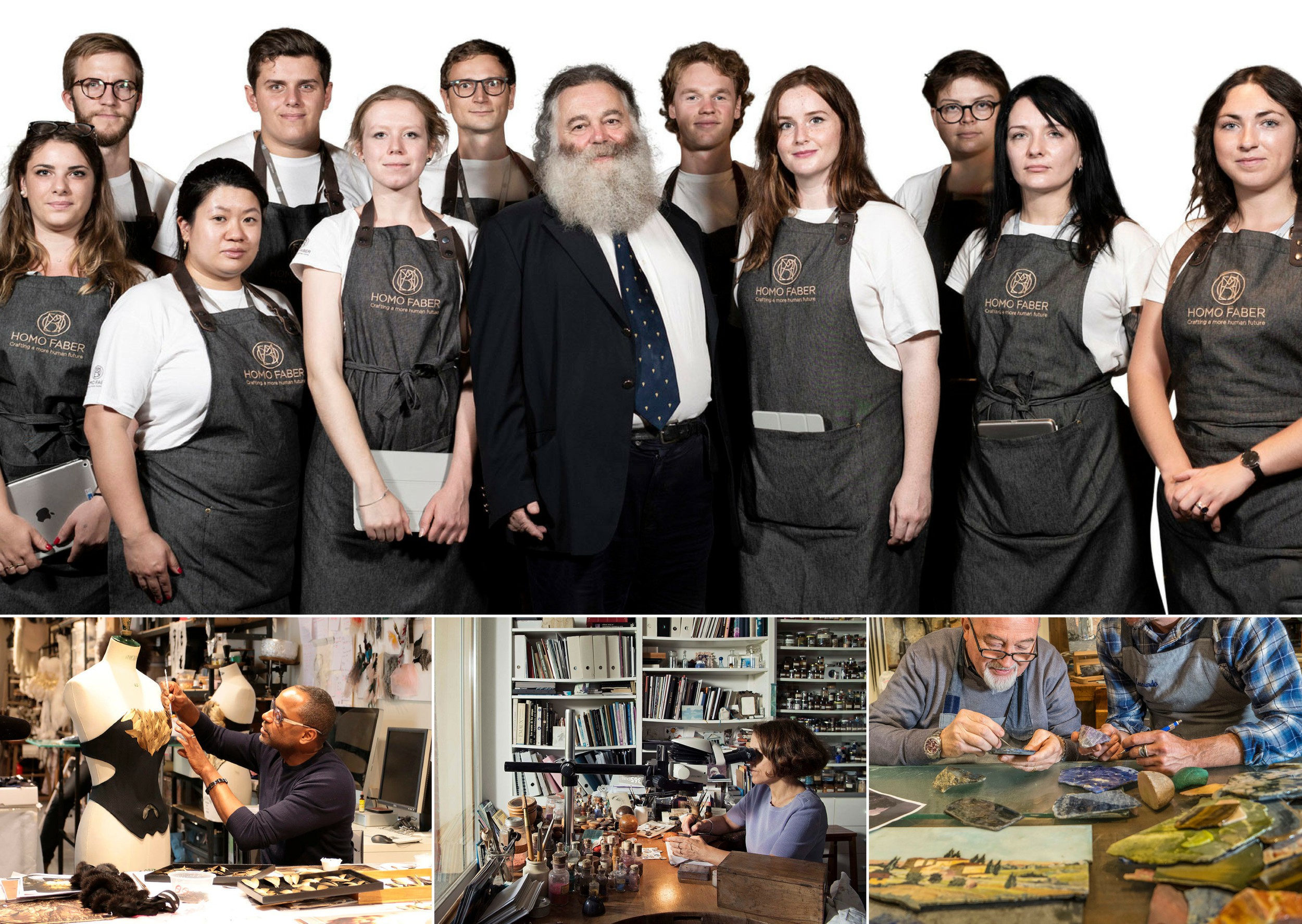 HOMO FABER offers an excellent insight into the artistic craft and shows the significance of the interplay of human creativity to result in a fusion of craftsmanship and design.
https://agentlemans.world/wp-content/uploads/2018/10/HAMBURGDie-Perle-des-Nordens-4.jpg
1080
1920
Daria
//media.agentlemans.world/2017/01/agw-logo-605.png
Daria
2018-10-25 09:11:14
2019-01-27 00:54:39
Homo Faber - shaping a more human future