SIHH 2016 With IWC Schaffhausen
Fasten your seatbelts and let me take you on a journey to Geneva, where IWC Schaffhausen presented their new Pilot's Watch collection. Flying has always fascinated me and as it was a gentlemen's sport in the early 1930s it's a perfect topic to write about. 
The dream of flying and the role of IWC Schaffhausen
The mankind's dream of flying is more than two thousand years old. The pursuit and dream of flying is part of our nature. Ever since then, different cultures continued to research and enhance the technology towards the peak of perfection.  The Chinese started already several years BC to experiment with different forms of flying and Leonardo Da Vinci brought the dream of flying to Europe in the 15thcentury, when he already draw first drafts of flying machines.
Scientists always knew that riding horses, walking and shipping will not be the future means of transportation.  They knew that we are able to reach different spheres. Their ingenuity encouraged them to shatter the rules and to bypass the solid understanding of science. They knew there is more to discover – the sky wasn't the limit.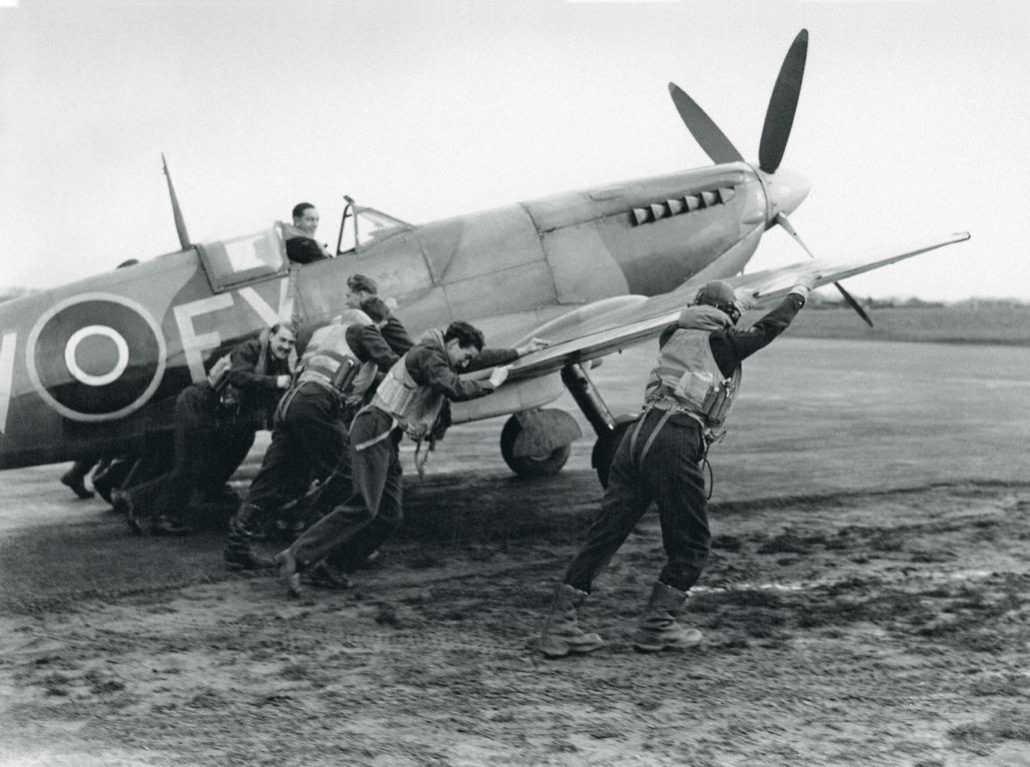 The term "aviation" as we know it today came up first in 1863 by a French pioneer and the modern aeroplane with the characteristic tail we know today was established in 1909. From then on the myth of modern flying was born.  
In its early years flying was a gentlemen sport performed by well-educated and rich men and became very popular in the 1930s.
This is the time when IWC Schaffhausen – a pioneer in producing Pilot's Watches started to produce their very first Pilot's Watch. The first IWC Pilot's Watches of the 1930s and 1940s set technical benchmarks, and their dial design determined the overall appearance that has remained so distinctive to this day. During the pioneering days of aviation, most pilots had to navigate with the help of pocket watches, because special wristwatches for pilots were still few and far between. By contrast, the first Special Pilot's Watch, built by IWC in 1936, already featured a rugged glass, a rotating bezel with an arrowhead index for instantaneous legibility and an anti magnetic escapement, together with high contrast, luminescent hands and numerals.
From 1940, IWC started producing the Big Pilot's Watch in accordance with military specifications. It featured an IWC-manufactured watch movement and large seconds hand. With a case measuring 55 millimetres in diameter and weighing in at 183 grams, until 2016 it was the most voluminous wristwatch ever made by IWC. In terms of precision, it met chronometer standards as well as the technical demands placed on a military navigation or observer's watch back in those days. Amazing, isn't it?
This original 55 mm watch was also the inspiration for the new IWC Pilot's Watch collection presented at the SIHH 2016 in Geneva. IWC tried to stick to their heritage and produced a modern and elegant collection which still reminds you of the original watches produced in the 40ies. Let's phrase it like Georges Kern (CEO of IWC Schaffhausen) in one of his interviews: "Why always asking for novelties instead of improving the existing products?" (Sonntagszeitung) or as IWC says it: "Be Original". 
The life of a pilot called Antoine de Saint-Exupéry & my favourite watches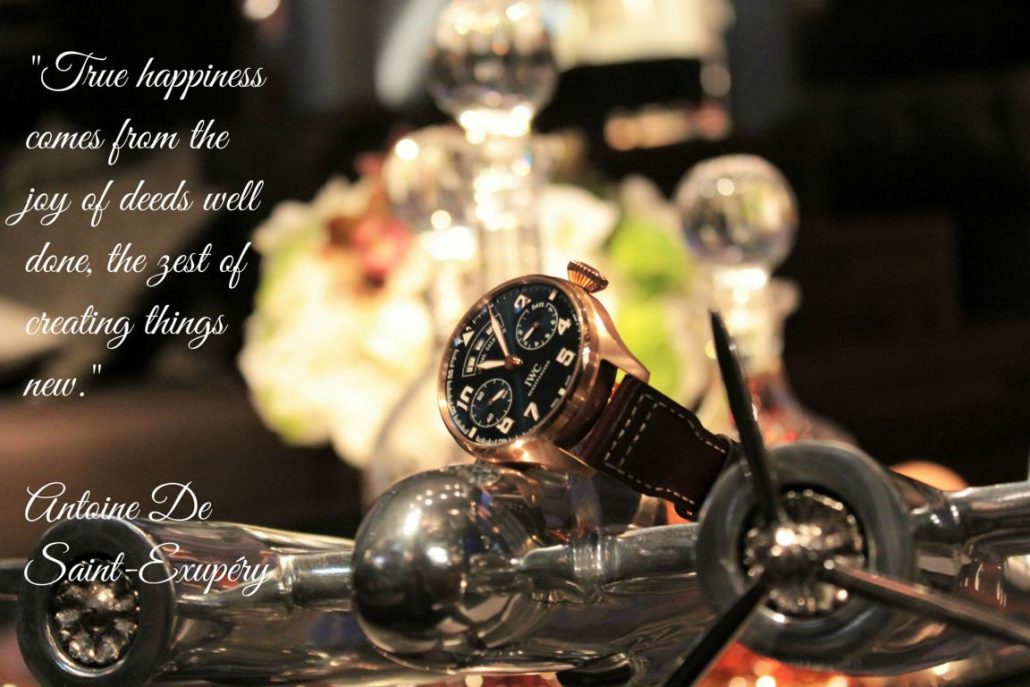 IWC Big Pilot's Watch Annual Calendar Edition "Le Petit Prince" Ref. IW502701
Since 2006, IWC has been honouring the life's work of French poet and pilot Antoine de Saint-Exupéry with special editions of its Pilot's Watches. Saint-Exupéry was already a legend in his own lifetime. People are fascinated as much by his books as by his adventurous life and his inherent passion for flying.
Saint-Ex is definitely one of my favourite writers. Not only because he was a pilot, but much more about the wonderful way how he tells the stories. I'm sure you all know his famous book "Le petit prince".
Not very surprising that my absolute favourite watch of this year's collection is the 
Big Pilot's Watch Annual Calendar Edition 'Le Petit Prince'. An extraordinary timepiece, I adore this watch. It's limited to 250 pieces and comes with an IWC-manufactured mechanical movement with 7 days power reserve. One of the terrific details is the annual calendar which displays the month, date and day. Have a close look at the solid gold rotor at the back of the watch, which shows the famous image of the little prince standing on his tiny asteroid and regarding the heavens with wide-open eyes.
Another beautiful watch is the Big Pilot's watch. I added a picture of the new model below. A new calf leather strap by Santoni is used to provide a high comfort. In terms of design IWC has taken a step back to the roots of the original big pilot's watch of 1940. This watch fits perfectly to a nice suit and can also be worn casual in your daily life.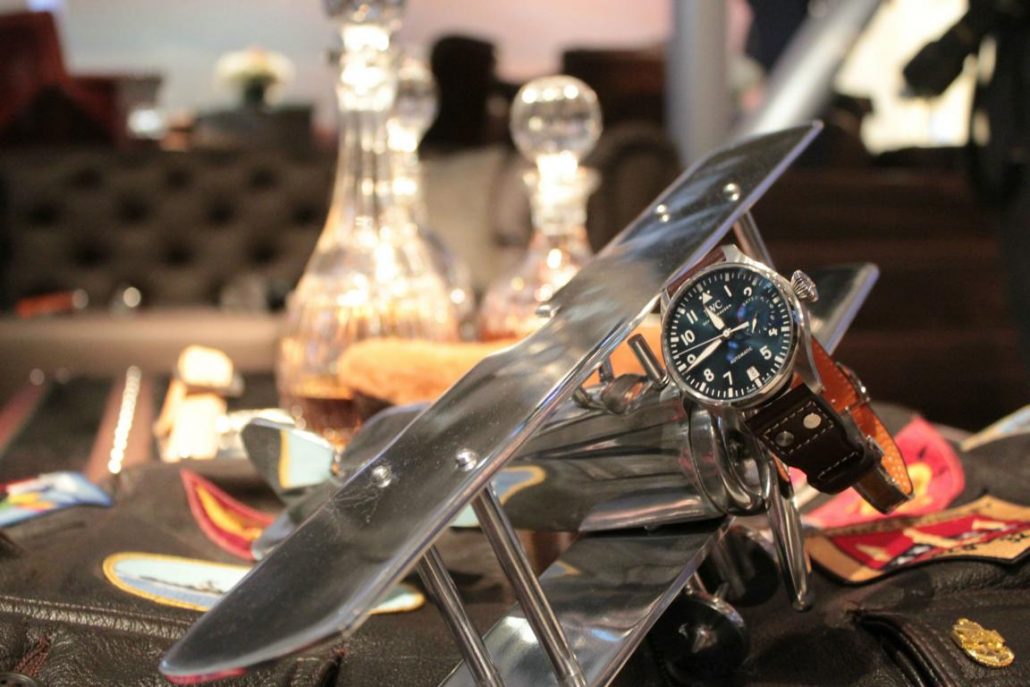 IWC Big Pilot's Watch Edition "Le Petit Prince" Ref. IW500916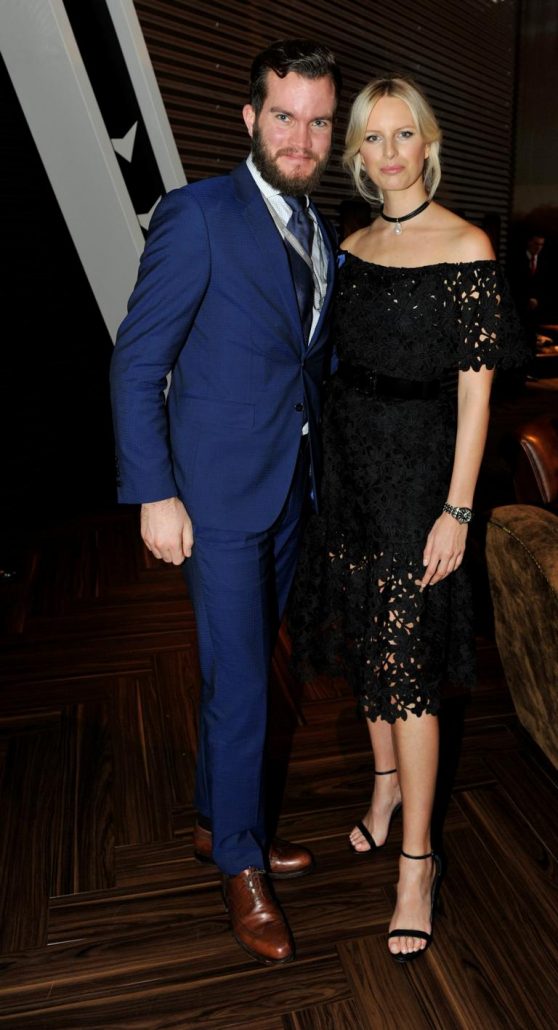 The SIHH 2016 (Salon international de la haute horlogerie) was an amazing experience. On Tuesday when I arrived at IWC's booth there were already lots of famous sportsmen and celebrities walking over the red carpet. Stars like Lewis Hamilton, Hilary Swank, Scott Eastwood, Rosamund Pike,  Elias M'Barek, Adriana Lima, Christoph Waltz
 and many more were visiting the booth. Karolina Kurkova and I had a great time, as you can see on the picture. At the occasion she asked me to be her personal photographer, which I certainly did, being a gentleman.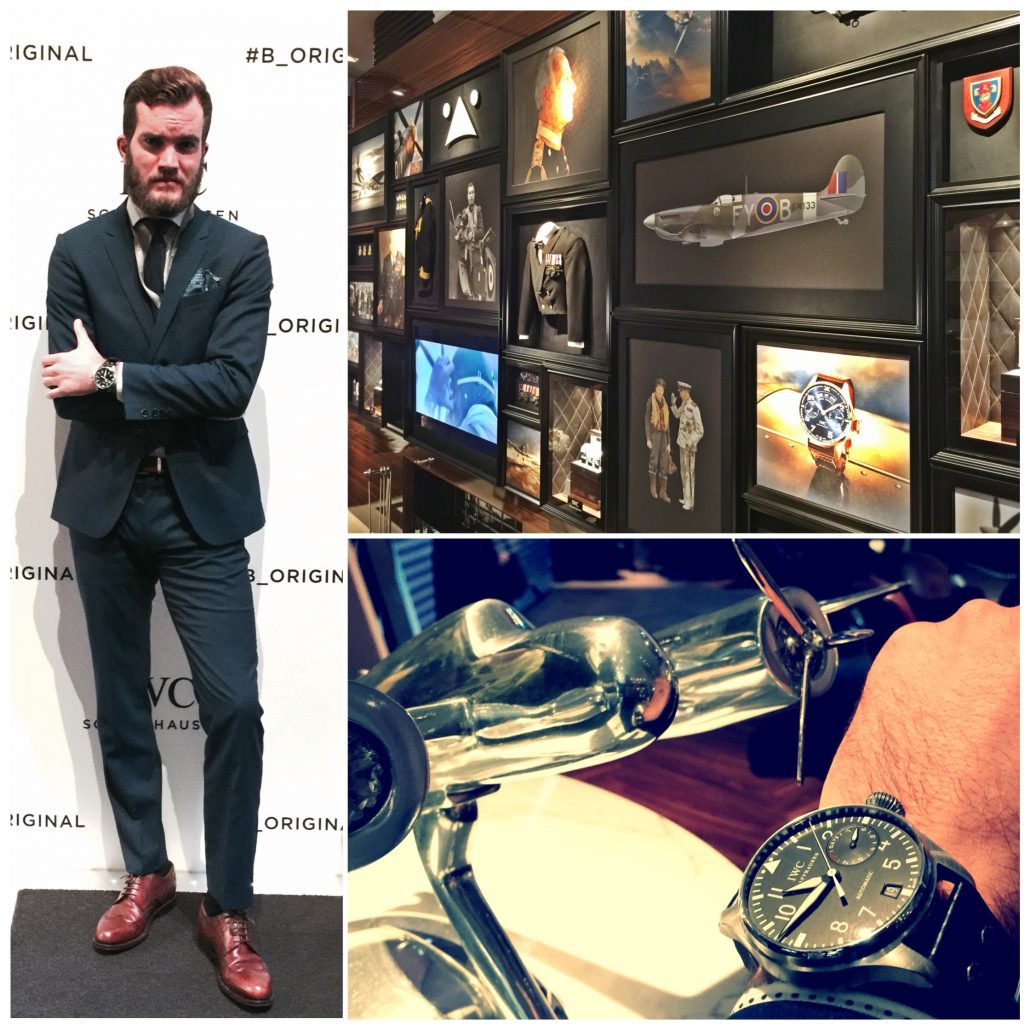 In the evening, I was invited to the legendary SIHH IWC gala. On the red carpet there were as many stars as at the Oscars
including myself! The gala was amazing – they took us back to the early 30ies/40ies, with dance performances and live big band jazz and blues music by Ronan Keating, Patti Austin and so on IWC Pilot 2016 Gala Event. It was a great experience to celebrate and party with the whole IWC crew and all the famous people at this years SIHH.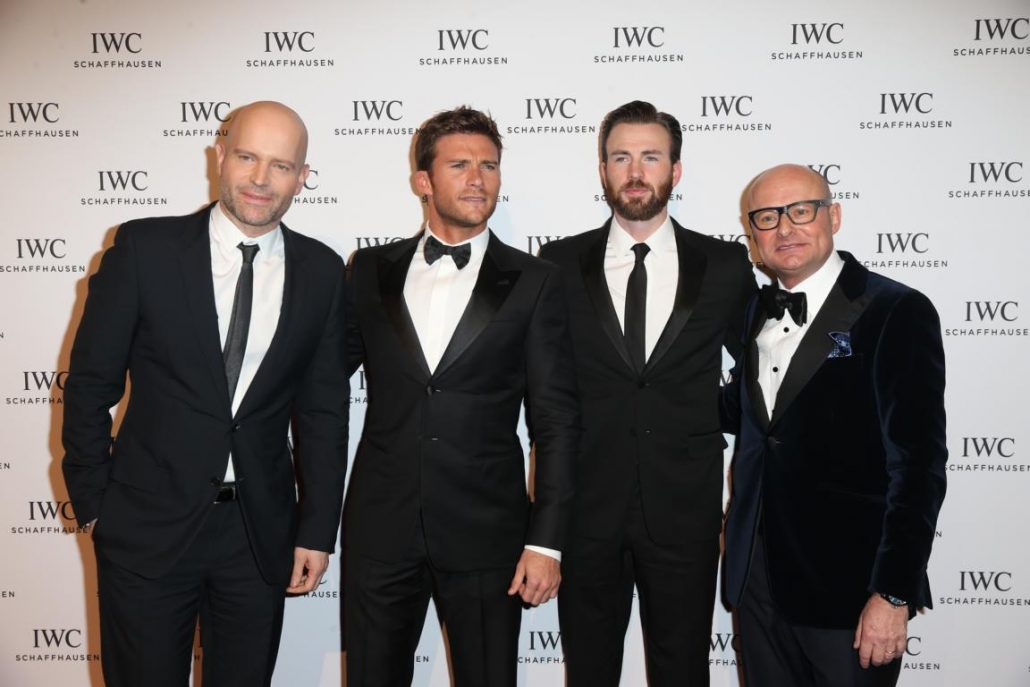 Marc Forster, Scott Eastwood, Chris Evans & Georges Kern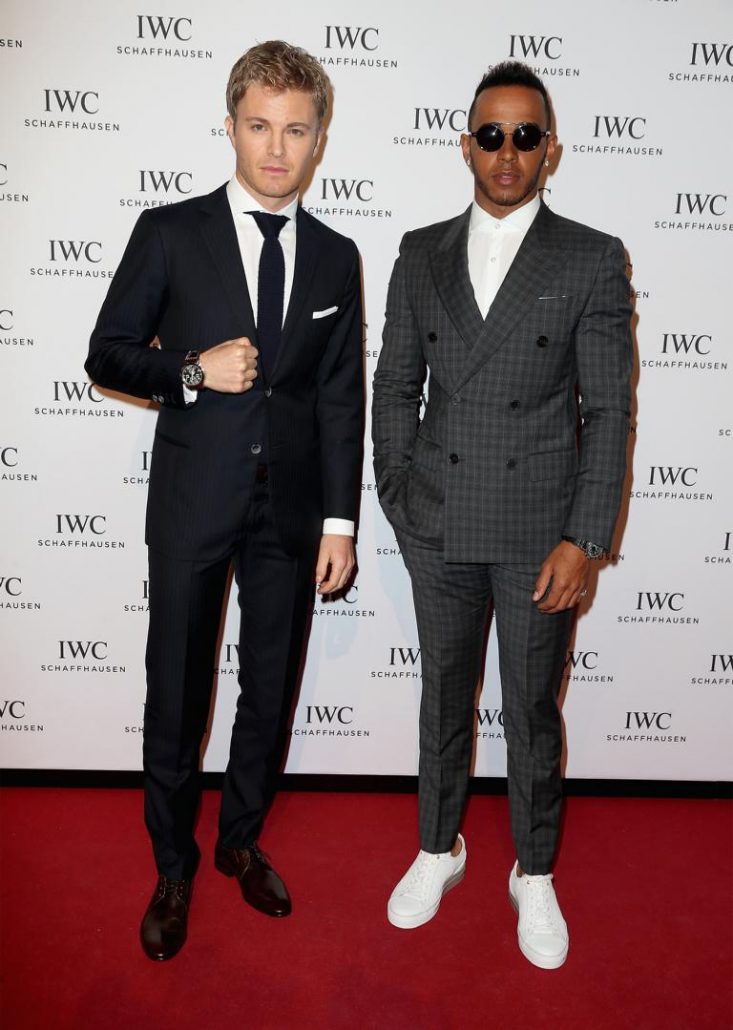 Nico Rosberg & Lewis Hamilton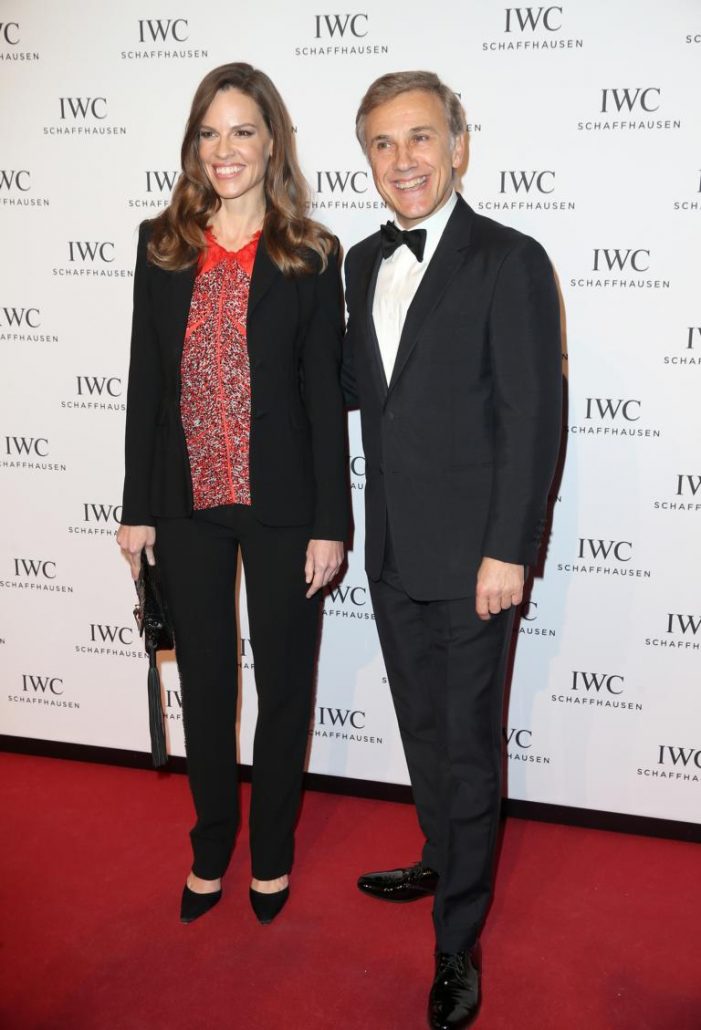 Hilary Swank & Christoph Waltz

The recap of my journey matches perfectly with the values of flying. Flying is a sign for absolute freedom, elusiveness, spirit of discovery and harmony. We adore flying because it frees our mind and it lets all our worries fly away – and that's what I experienced at the SIHH 2016!PS. Here some photos with Celebrities, the quality of the images doesn't match my blog, and therefore I decided to put them on an external drive in case you want to have a look:
https://agentlemans.world/wp-content/uploads/2016/01/Image_15-2.jpg
763
1024
gentleman
//media.agentlemans.world/2017/01/agw-logo-605.png
gentleman
2016-01-27 14:41:00
2018-07-03 11:18:05
SIHH - IWC Schaffhausen, Come Fly With Me!