Introduction Of My Story
It's one of these days when suddenly the phone rings and you're asked if you wanna join the McLaren team on Tenerife to drive the new McLaren 570GT. My adventure started with a smooth flight, of course I was totally excited to drive across the island and discover this beautiful car.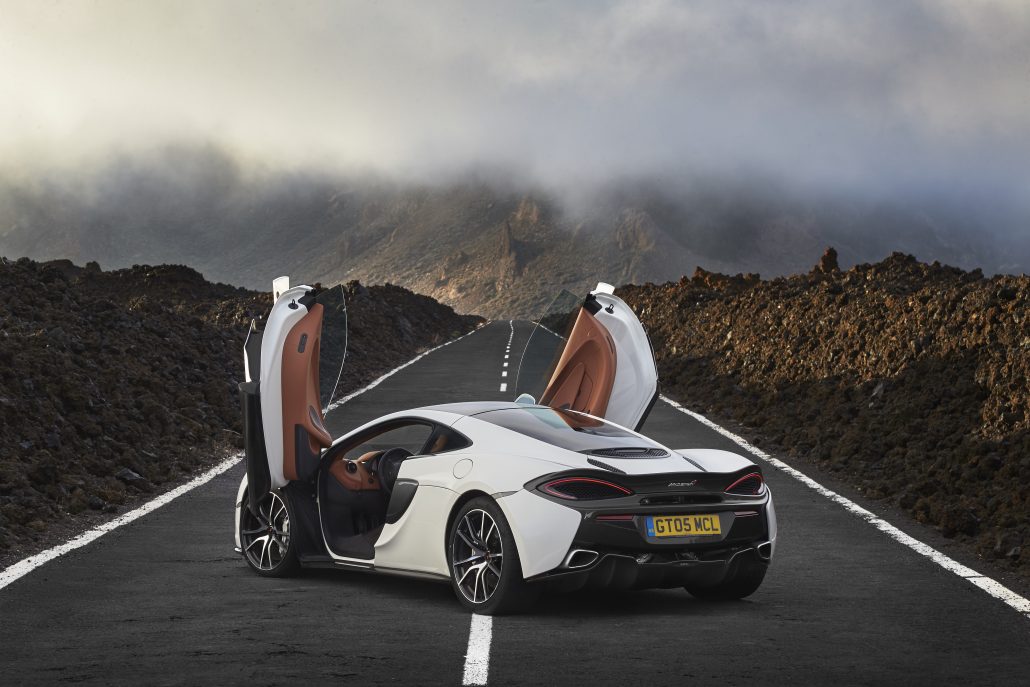 Arrived At The Ritz Carlton Suite
The team booked the supreme suite with the new 570GT standing in the middle of deck. I almost couldn't believe my eyes, so I had to ask how they have managed to get it up there? Well, there was no helicopter on the island with enough power – at the end of the day the have used a huge crane to lift it on to the top of the Hotel – crazy!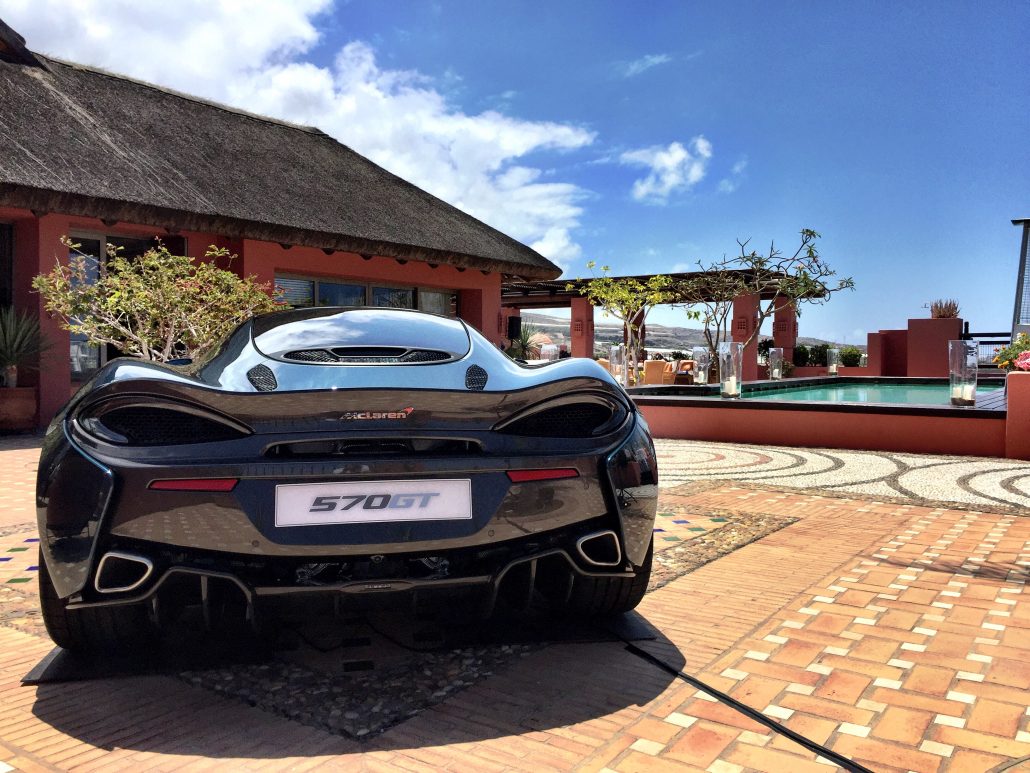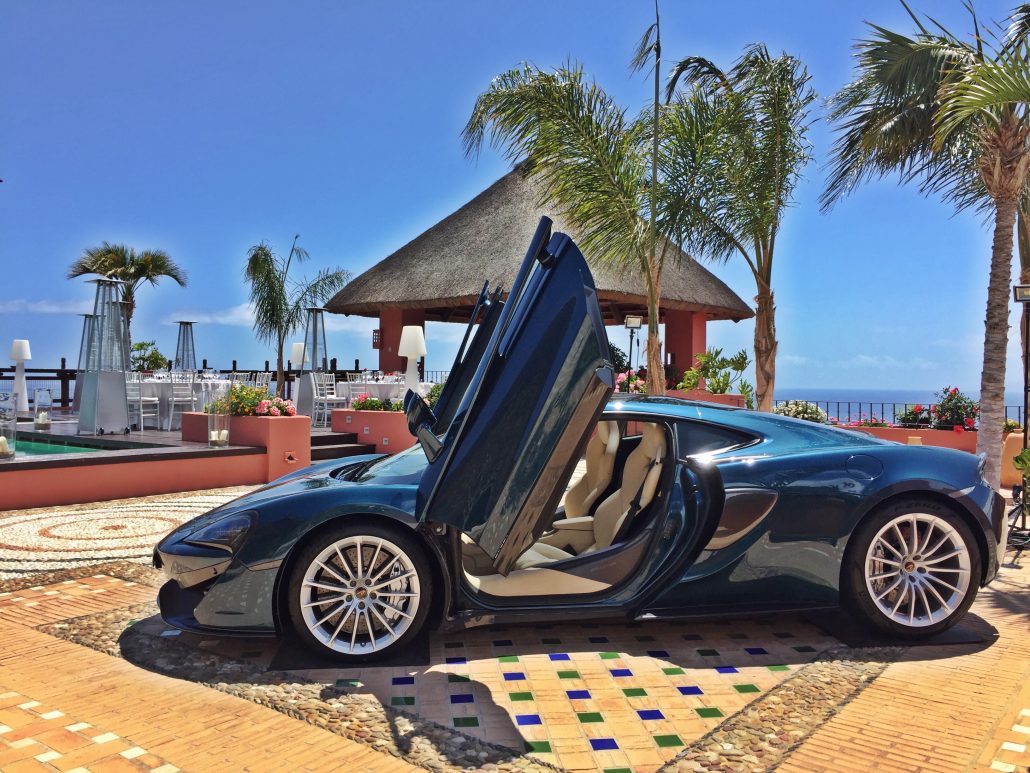 Over these days we had a very lovely team and wonderful food. Where ever and when ever we had all the support and help needed. I'd like to share a big thank you with the McLaren crew.
The New McLaren 570GT
With their new model – the 570GT – McLaren is presenting their yet most comfortable sports car. So what's different? Basically the whole concept of building a sports car has been refined and made more luxury. The McLaren 570GT contains a touring deck with 220 litres of storage space, a panoramic roof, comfy beautiful leather seats and a Bowers & Wilkins sound system! The McLaren 570GT is an ultimate sports car experience. One that's perfect for daily use, longer journeys and weekends away.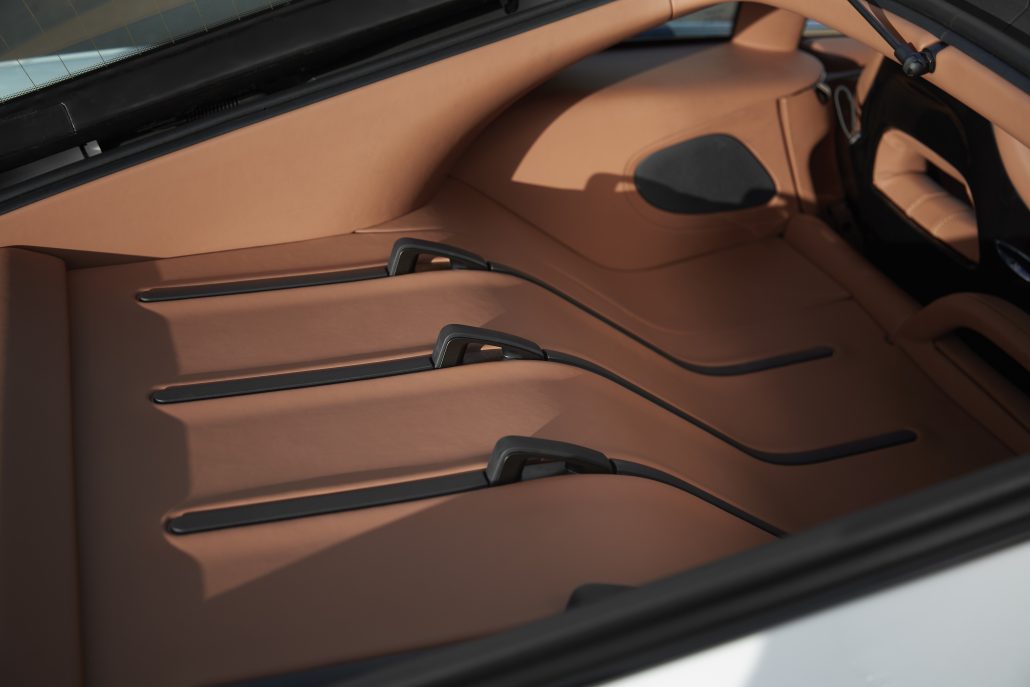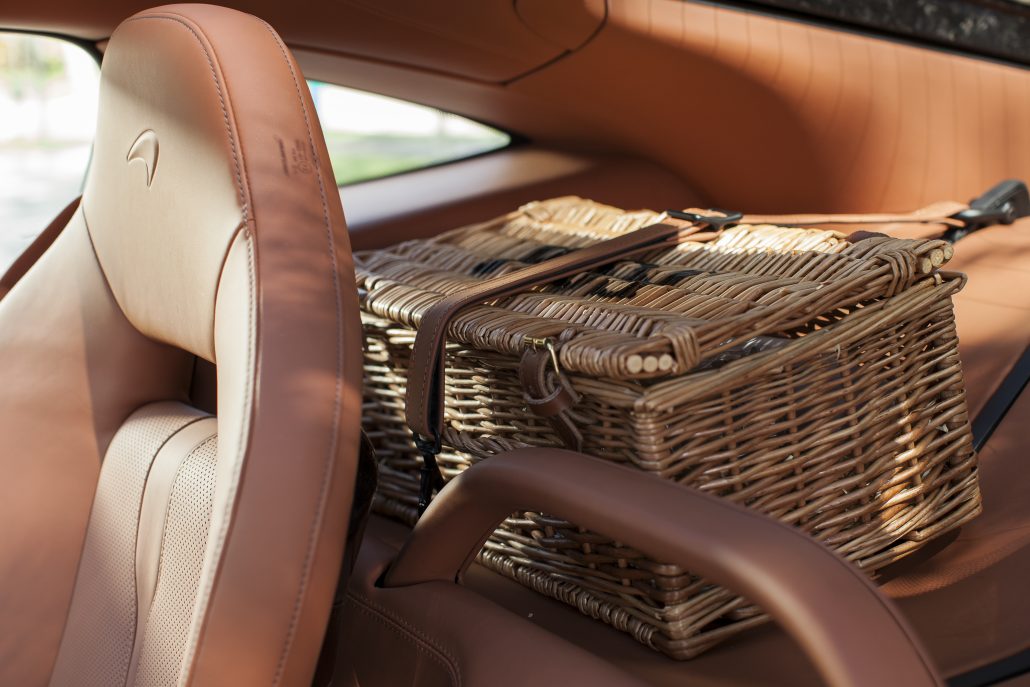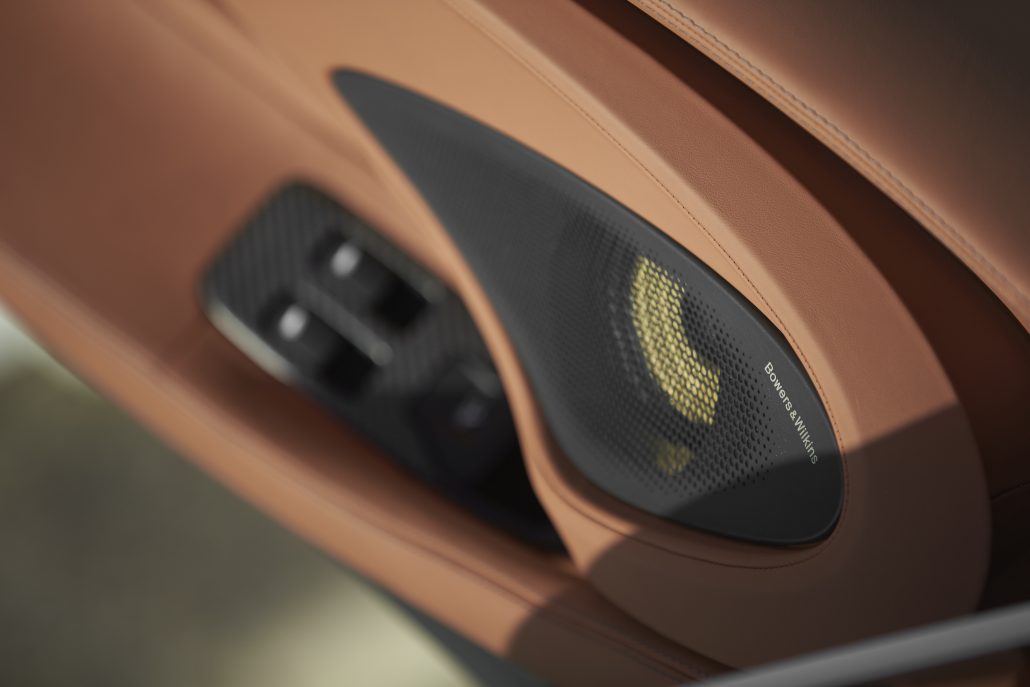 McLaren is of course using a carbon-fibre chassis to make the model light and protecting. Yes, the result of using carbon-fibre is exceptional crash protection, outstanding dynamics and an unrivaled power-to-weight ratio.
So let's talk about the performance! McLaren is using their twin-turbocharged 3.8 – Litre V8 which produces pretty mad 562BHP and 600NM torque. The sound of the 570GT is a bit less loud compared to the other models – that ensures the common theme of building a comfortable sports-car.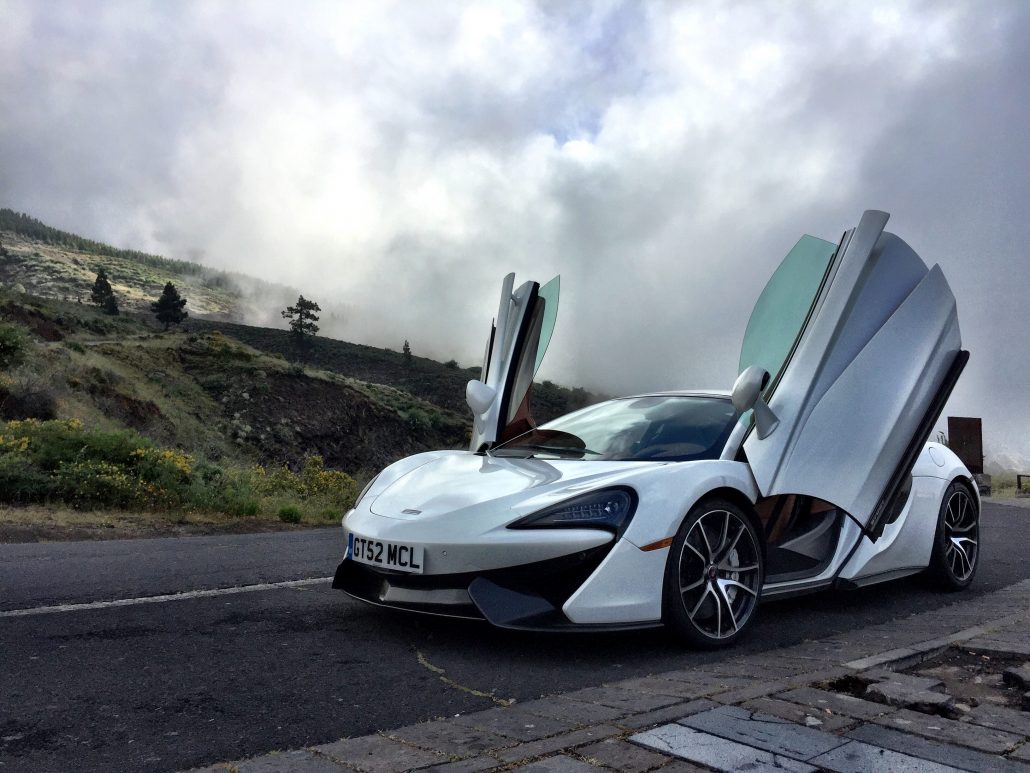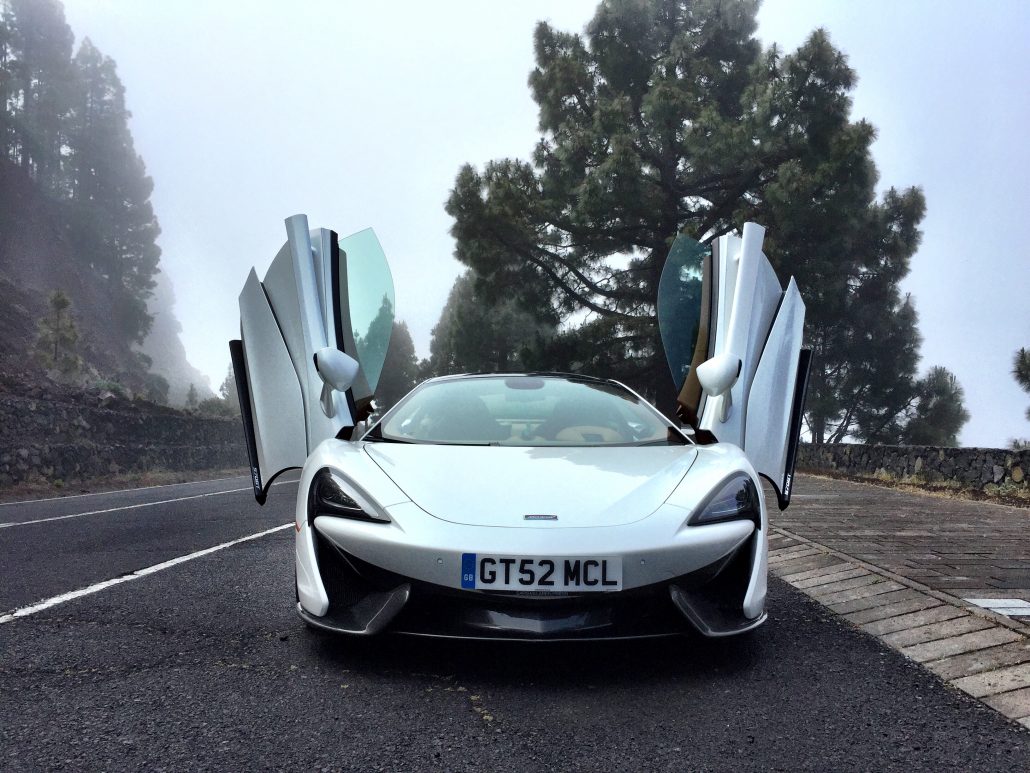 The seven-speed seamless-shift gearbox belongs to most responsive gearboxes I've experienced so far. Pretty sick how detailed you can adjust every single detail. There are two options, both separately adjustable from each other. So you can switch the engine in sports mode but keep the handling in normal mode which is ending up in some fancy driving cocktails.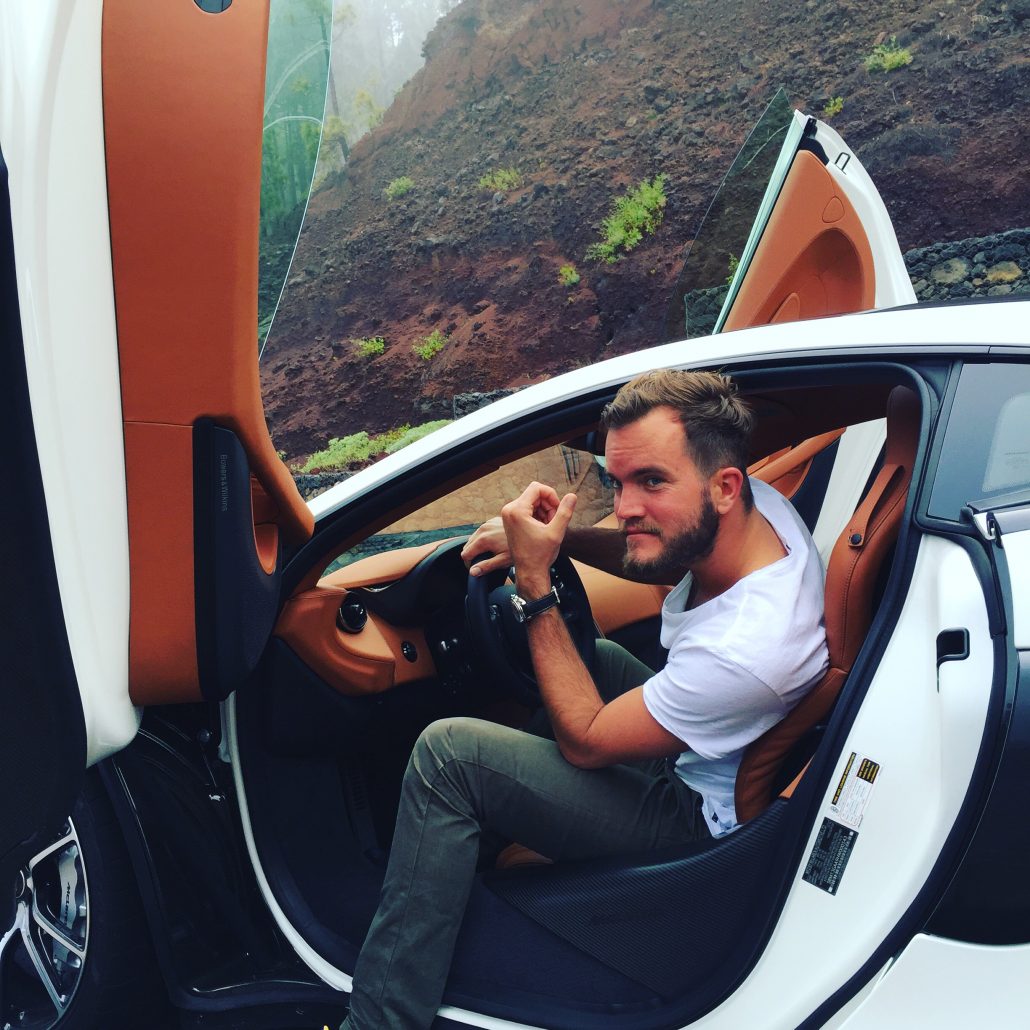 Interstellar Travelling – Along The Roads Of Tenerife
The journey we had on this island, was beyond anything I have seen and felt. The diversity of our ride across the roads was otherworld-like. And that's why I wrote some style of a poem to express what we have discovered.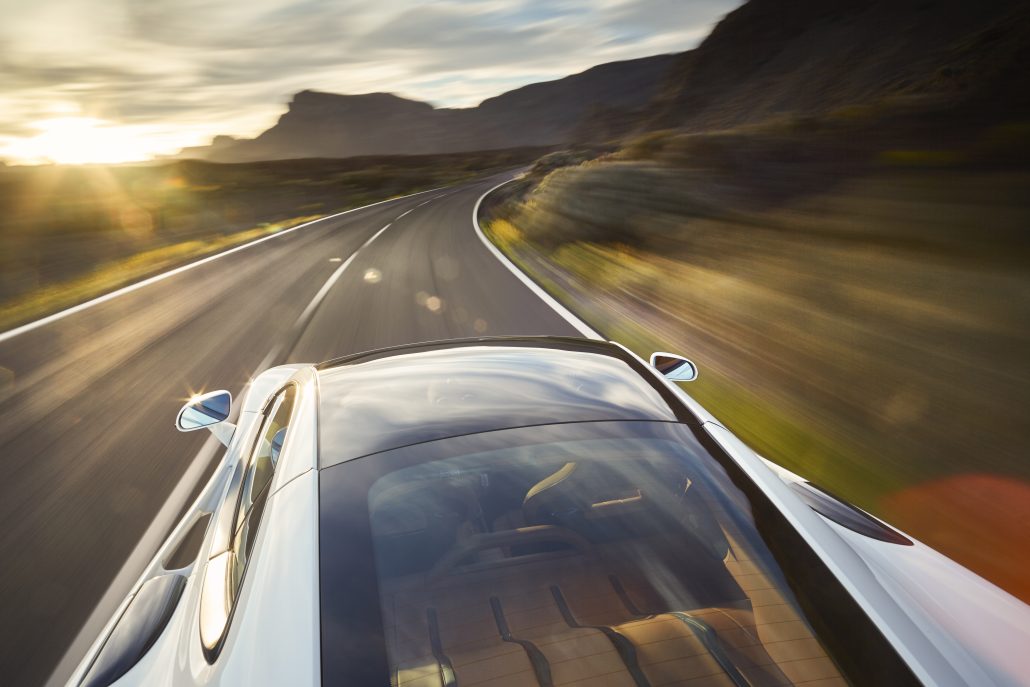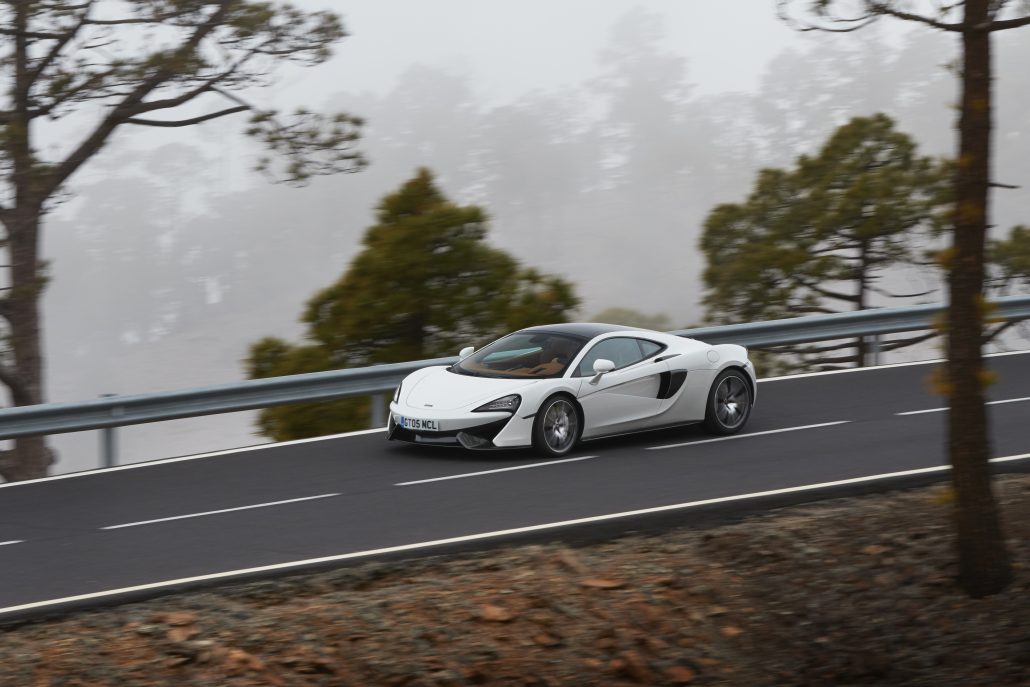 Deep in the Ocean of Time
Right into the layers of space
Dwelling through infinite dimensions

I'm here, paralyzed, under the vibrant sky.
Let go of past judgments
and embrace new paths of thoughts

Stormy waves across the coast
Along green woods and bendy roads
Up to the prideful volcano

Suddenly I'm reaching another planet, I'm diving into another universe
Lost in an abyss, only glimpses of far away stars, out of reach.
Is time an illusion, an interval or a passage?
Breathless by the emptiness and silence
On the darkside of the moon.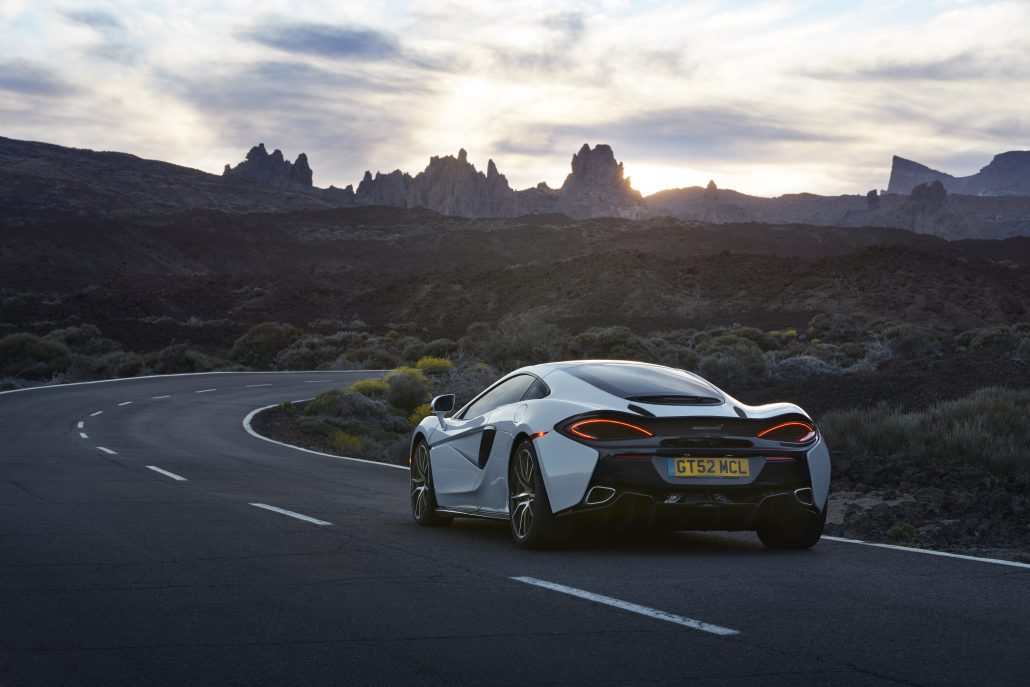 The OMEGA Speedmaster Moonphase
The moon inspires mankind since we exist, it speaks his own secret language. My mother once told me that one of my first words as a baby was 'moon' – and I always looked up astonished by it's mystery.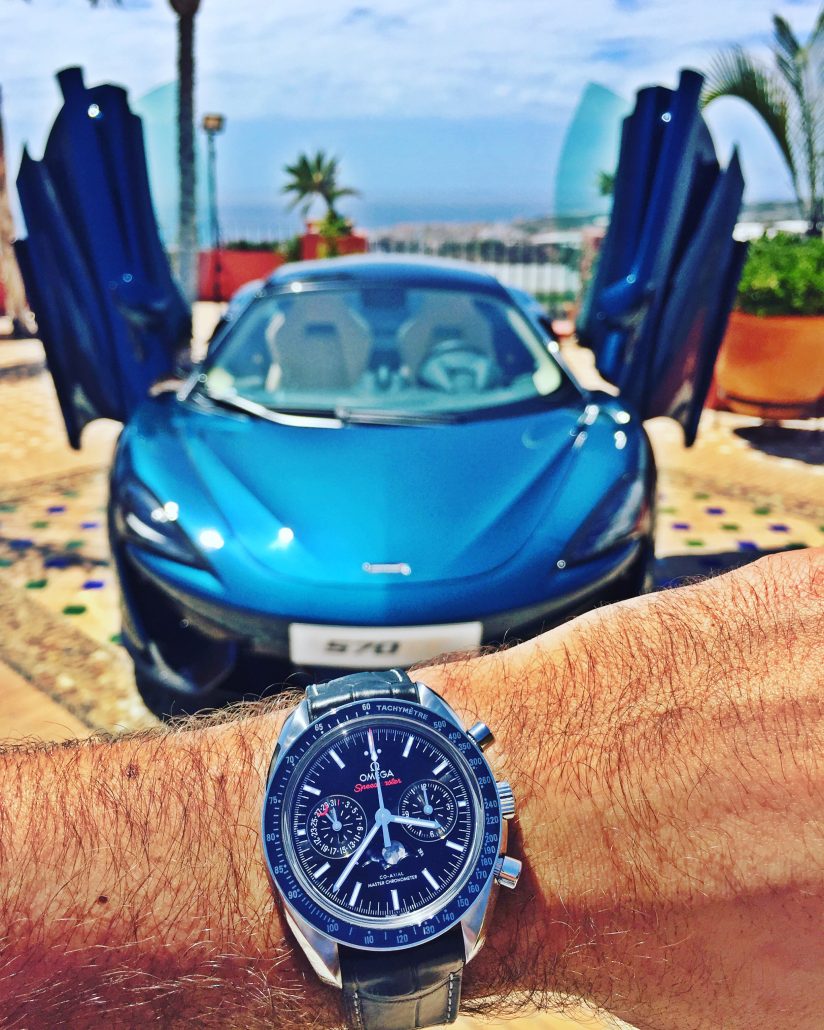 The OMEGA Speedmaster Moonphase means so much more than just a time indication to me. It's my personal fascination for precision and perfection.
As well as beautifully measuring every moment on earth; this timepiece follows the phases of the moon, which makes perfect sense given that the Speedmaster was the first watch ever to be worn on the lunar surface.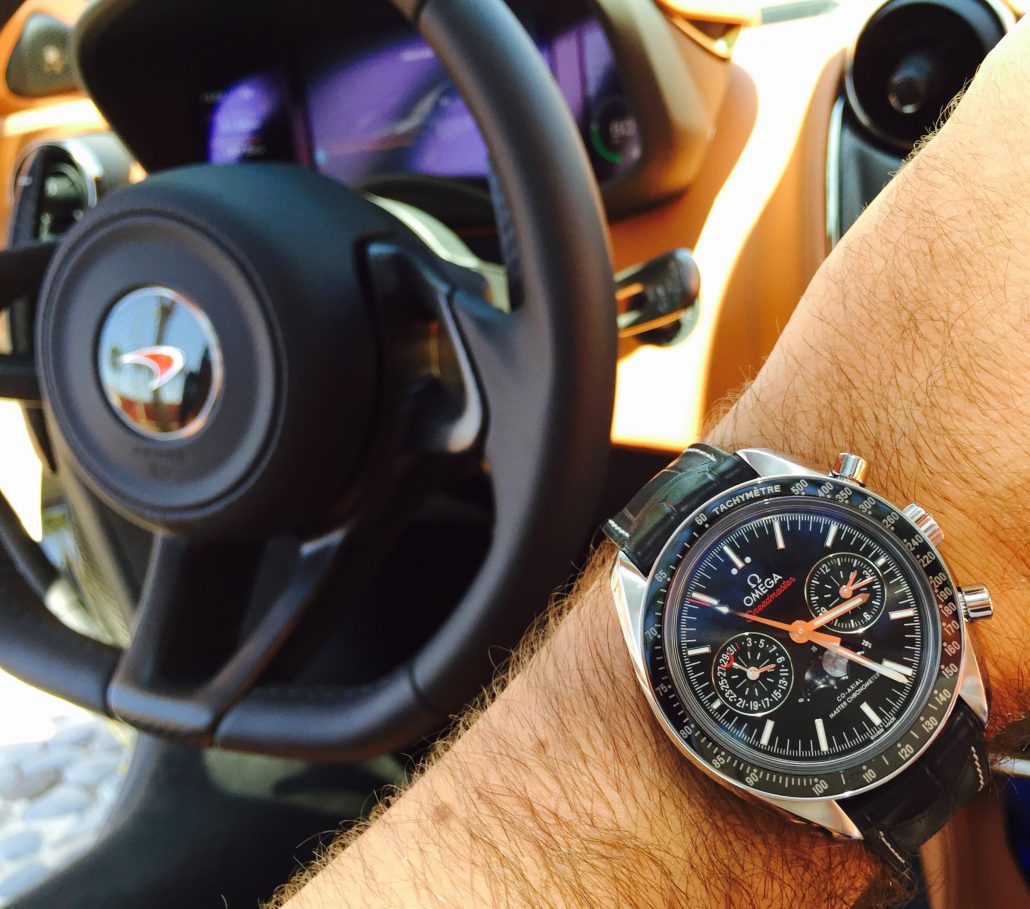 A brief astronomy lesson: a lunar month is not 30 days, but slightly more than 29.5 days. A difficult time-span to manage for a standard gear train, but OMEGA's Moonphase is up to the task.
The 'Master Chronometer' movement is the yet most precise movement, tested at the industry's highest level. And that's exactly the reason why it harmonizes so wonderfully with the 570GT.
Interview with Wayne Bruce
Wayne Bruce is the Global Communications and PR Director. Lucky me, I had the opportunity to ask him a couple of questions.
So you're obviously not Batman, right?
No, it's Wayne Bruce – not Bruce Wayne. But they call me 'Man-bat' in the UK
What was the goal by developing the McLaren 570GT?
It's the most luxury McLaren that has been built yet. Means you can easily take it for a longer journey without any issues. It does take the brand into the 'Gran Turismo' territory for the first time in history, but it's still very much a McLaren.
Some words about the future?
Sure, we just announced our business plan for the next 6 years. A few key points:
McLaren will stay self-funding and independent.
We're going to invest a large proportion of our profits into future products which results in 15 new cars – half of them hybrid engines.
Describe a perfect gentleman
Of course he drives a silver McLaren 570GT (smiles). Being a gentleman is about politeness, understatement, tolerance of others and letting others go first.
Driving the McLaren 650S
After these endless roads and the tremendous beautfiul ride, I took the McLaren 650S to review a slightly faster and crisp model. I made some stopover at Los Gigantes.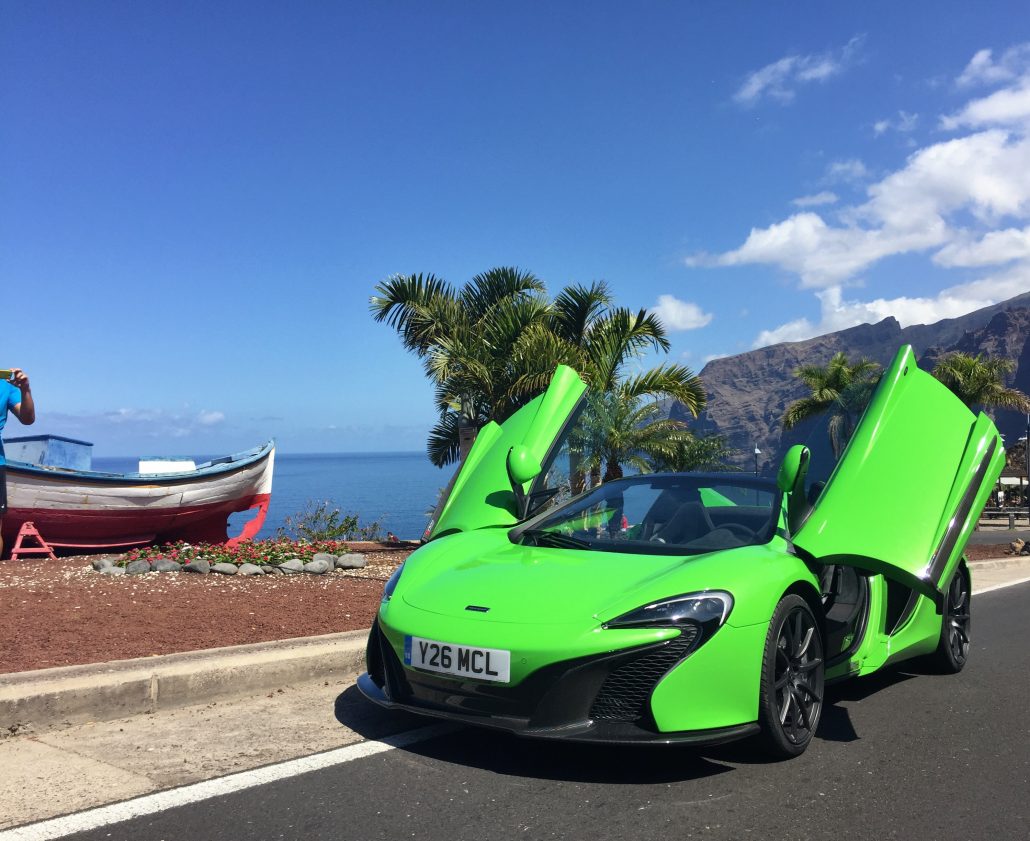 Now you have a chance to see me going mad in this car. And as well explain the details.
I'm very much looking forward to my next adventure with McLaren, I'm pretty sure we will have a look into the McLaren production soon!
https://agentlemans.world/wp-content/uploads/2016/06/McLaren-570GT-Tenerife-64.jpg
5792
8688
Ralph Widmer
//media.agentlemans.world/2017/01/agw-logo-605.png
Ralph Widmer
2016-06-08 10:24:04
2019-01-27 12:08:46
The New McLaren 570GT - Along The Roads Of Tenerife