"Too much of anything is bad, but too much good whiskey is barely enough."
I clearly remember when I've tried my first whiskey, my grandfather served a beautiful dinner and after this yummy dish he asked me to try my first gentleman's whiskey – an emotional lifetime memory. A few years later I'm still a whiskey lover and I kept collecting bottles over the years. Sad but true, most of it is already gone – but life is simply too short to wait for a good drink.
My passion for whiskey was my motivation to organise an interview with the expert Christoph Nyfeler (
Art Cigar & Whiskyworld)

We met in his cigar lounge to talk about the topic. Clearly a relaxed and smooth atmosphere, thanks as well Christian for the great shots!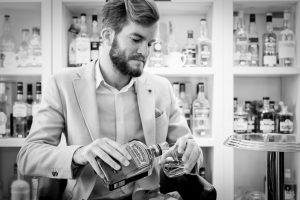 Can you explain us the roots of Whiskey?

Well if we go very far back, it was during the 5th century, when a French monch called Patrick brought the art of distilling from France to Ireland.
Ireland comes up with a different type of agronomy which is the reason that rather corn is growing than fruits. The monchs then brought it to Scottland. The first official documentations date back to the 15th century, the Scot immigrants brought the knowledge of distilling whiskey to America during the 17th / 18th century.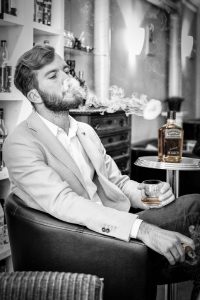 What was the role of Jack Daniels?
Jack Daniels was responsible for the big american trend of bourbon. From a small backyard distillery, he has raised the probably biggest whiskey brand in history. He was the one enhanced the american whiskey production and famousness. If he wouldn't have been there, we would speak about a different approach today.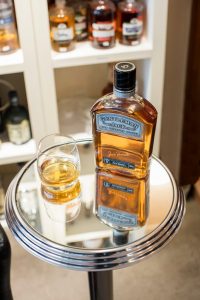 Can you explain the difference between Bourbon, Whiskey, Single Malt?
Whiskey is the umbrella term for a distillate that is produced of grain. It requires a minimum age of 3 years in oak barrel. The bourbon casks are burnt and roasted which is the reason that bourbon whiskey dominates with caramel or chocolate tastes – those tastes are extracted from the barrel's wood. A wonderful example is the Gentleman Jack, it contains exactly those flavours. Roasting of the casks is a typical american production method. Additionally bourbon is made of minimum 51% corn. The name is originated in the old bourbon county where Kenntucky & Virgina is.

Single Malt is the rather delicate choice, the production doesn't require additional roasting.

Scotch Whisky is always from Scotland.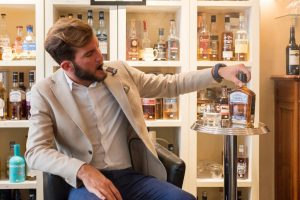 Talking about grain, what types are used for a whiskey?

4 types of grains are used: corn, rye, wheat & barley
There are whiskeys from America, Scotland, Ireland & Japan.
Can you explain the differences?
The art of distillery is based on the scotch method. At the end of the day the production method is the same. Currently there is a trend for Japanese whisky.

The American bourbon though is a bit different. As the scot immigrants came to the states, the country produced rather gin and rum. Loads of grain is growing in the north of the US, might be one of the reasons for the typical local method of producing whiskey. It is also a difference what type of water the brand is using to produce their whiskey. In Scotland nature provides springs, in the US they usually have to work with filteret water. Jack Daniels though, has an own spring called "Cave Spring".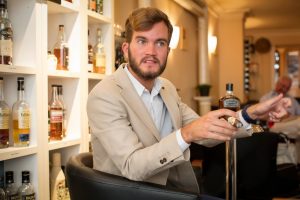 Tell us something about the correct way to drink & degust a whiskey
Whiskey contains more alcohol than wine which can influence your tasting experience. That's why your nose shouldn't be too deep in the glass.
A common mistake is to drink it too fast. Take it easy, and keep the whiskey in your moulth to gain the full experience. If you taste a bourbon you can use a bigger glass, whilst Single Malt smaller glasses are preferred
Gentleman's question, are you allowed to drink a whiskey on ice?
Rather not. Whiskey should be consumed straight to feel the flavour.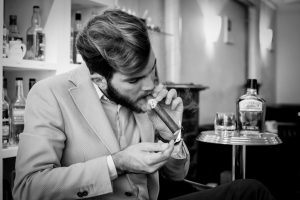 How can I combine a whiskey?

Cigar is of course a perfect match. On the other hand, you can cook with whiskey. Fits perfect to a lamb rack marinade.
Another option is to combine it with cheese, a proper modern way.
Traditionally whiskey can be consumed with a dessert, preferably pure chocolate (more than 70% cacao content)
Is mixing whiskey allowed? If yes, how?
Yes it is. You can add water for example. Other options are coffee (Irish Coffee, Whisketto) or you simply mix a gentleman's cocktail like a Manhattan.

Last but not least… Why the spelling differences (whisky, whiskey)

The differences are as following:

Whisky
Scottland, Canada & Japan

Whiskey
There were more Irish immigrants in the U.S.- that's the reason why the spelling is the Irish way.

A few words about the fashion
– Pants by
Zara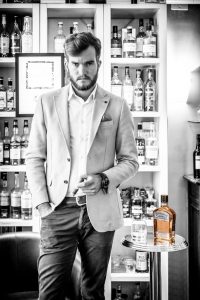 Great wrist shot with Avo Cigars & HYT H1 AIR RC44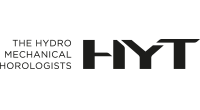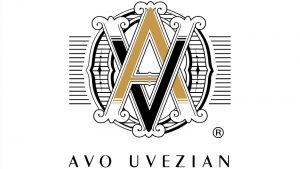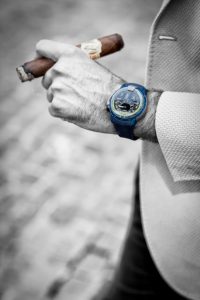 https://agentlemans.world/wp-content/uploads/2015/10/hyt-2.png
110
200
gentleman
//media.agentlemans.world/2017/01/agw-logo-605.png
gentleman
2015-10-13 13:36:00
2019-01-27 11:58:54
All You Need To Know About Whisky - Interview With An Expert