With the new McLaren GT, the British sports car manufacturer presents the second Grand Tourer in the brands history, promising: more power, 570 litres load capacity and a lot of comfort. Sounds like a GT for performance enthusiasts? With a carbon fiber monocoque, an empty weight of 1530 kilos and a 620 hp Biturbo V8 mid-engine, it definitely is.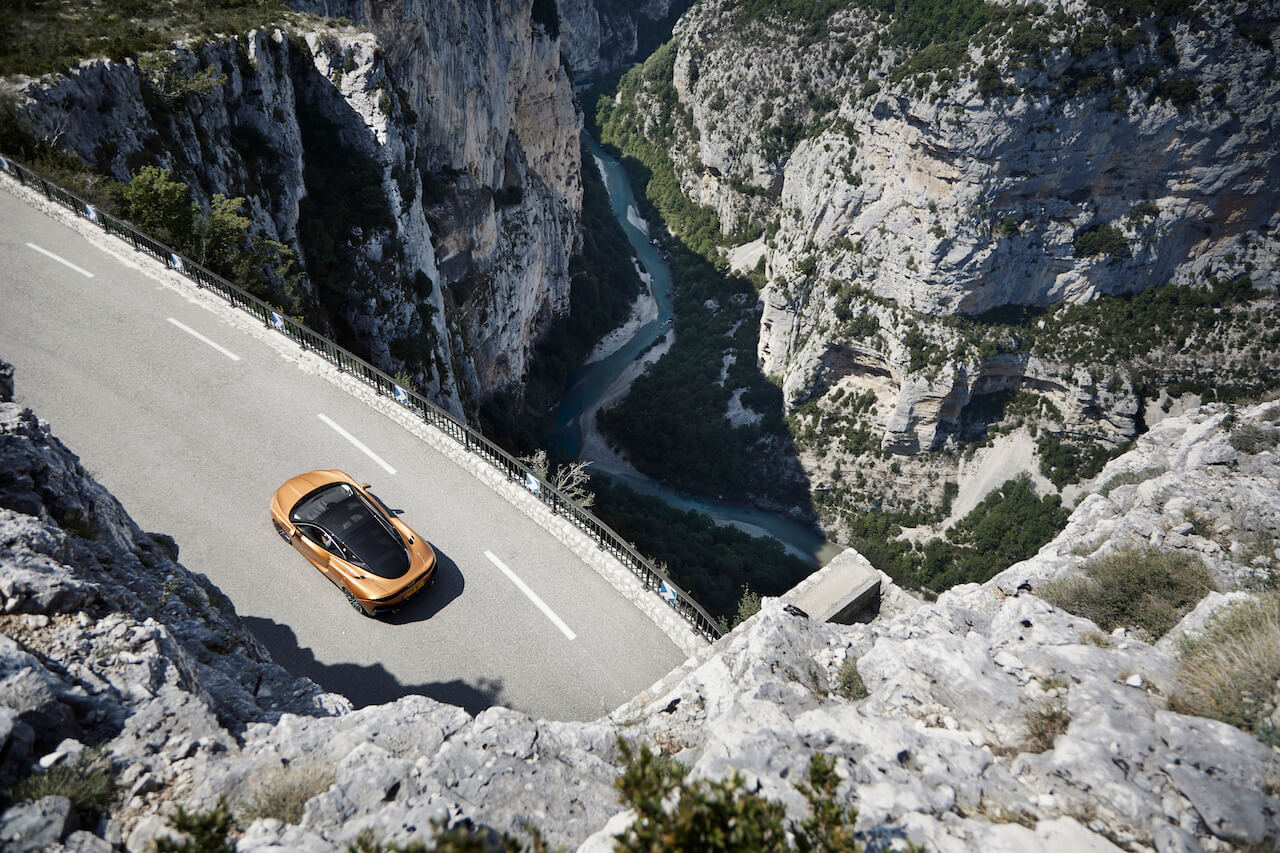 Grand Touring meets sportscar – the new McLaren GT
The fact that McLaren produces enormously fast and above all light sports cars – e.g. the 720S – has been proven by the independent manufacturer of supercars for a while now. The 570GT was already a success and now follows the second Grand Tourer: the McLaren GT. It has the ability to cross continents (sounds cool, doesn't it?), but is lighter (only 1530 kilos), faster, more appealing and offers a lot of space. So if you expect a classic GT, you might be wrong, simply because the new McLaren GT can do more than just power straight ahead and carry luggage.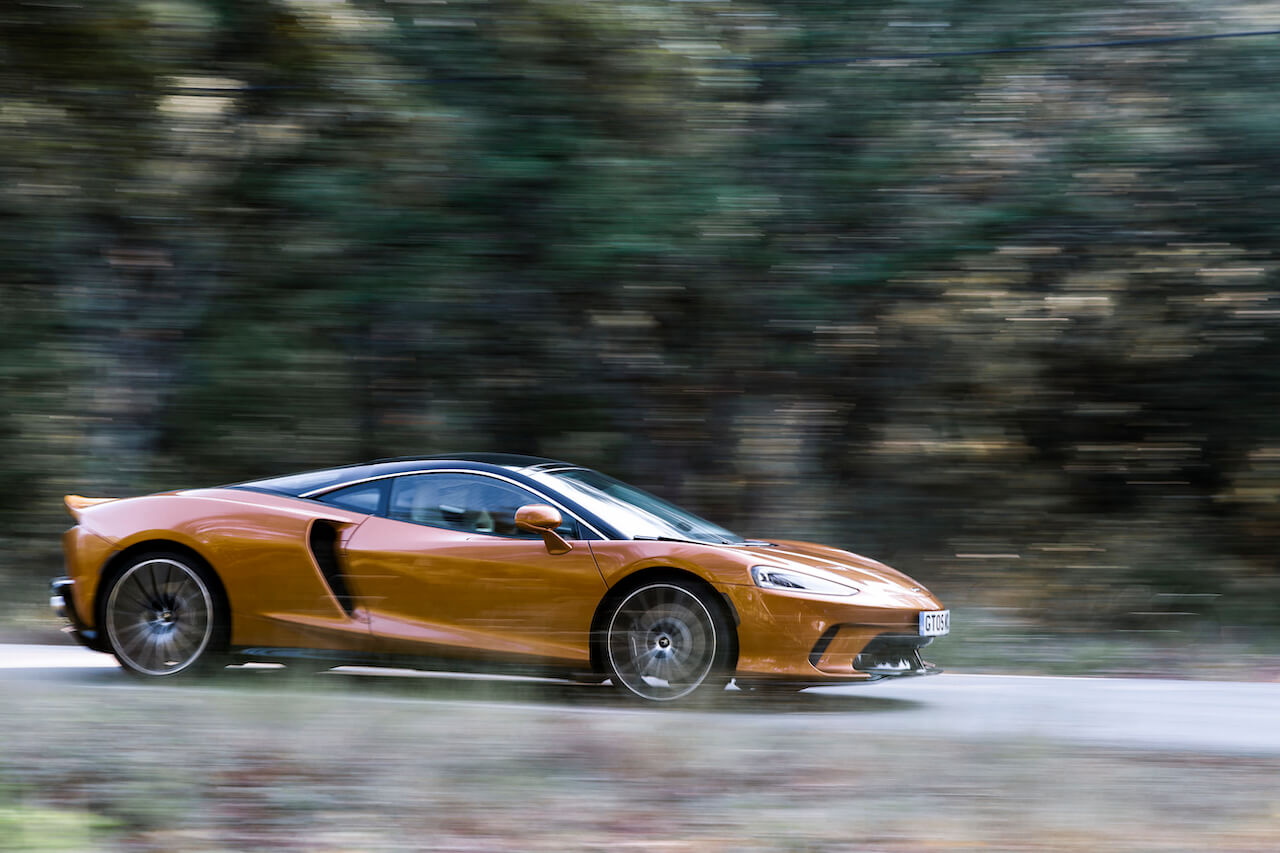 What can be expected here?
Our first impression? The new McLaren GT looks a bit more decent than its siblings with an underbody clearance of 110 mm (130 mm for vehicle lift), 21-inch alloy wheels and a glazed tailgate with a proud 420-litre storage space. Well, it's a GT. How much the devil is in the detail, you can feel at the latest when driving – but more about that later.
With a length of almost 4.7 metres, the McLaren GT is slightly longer than the Sports or Super Series. Other features include: elegant outer lines, an integrated fixed rear wing, a large diffuser and thick exhaust tailpipes as well as a drop-shaped cab with glazed C-pillars and a fully glazed tailgate.
570 litres of storage space – ideal for a golf or skiing holiday
As already mentioned, a well-designed GT should be sexy, spacious and comfortable. The fact that McLaren achieved a masterpiece here – with 570 litres of storage space –  is shown in a direct comparison with the Aston Martin DB11 (270 litres capacity).
Wait a minute, more than twice as much space as a DB11?
Exactly. Due to the low height of the engine and the positioning of the exhaust system, you can easily transport a golf bag or two pairs of 185 cm long skis and boots as well as luggage, whilst another 150 litres of storage space can be accommodated in the front luggage compartment. Since you will be traveling together ideally, we will also test whether it is big enough for 2 golf bags.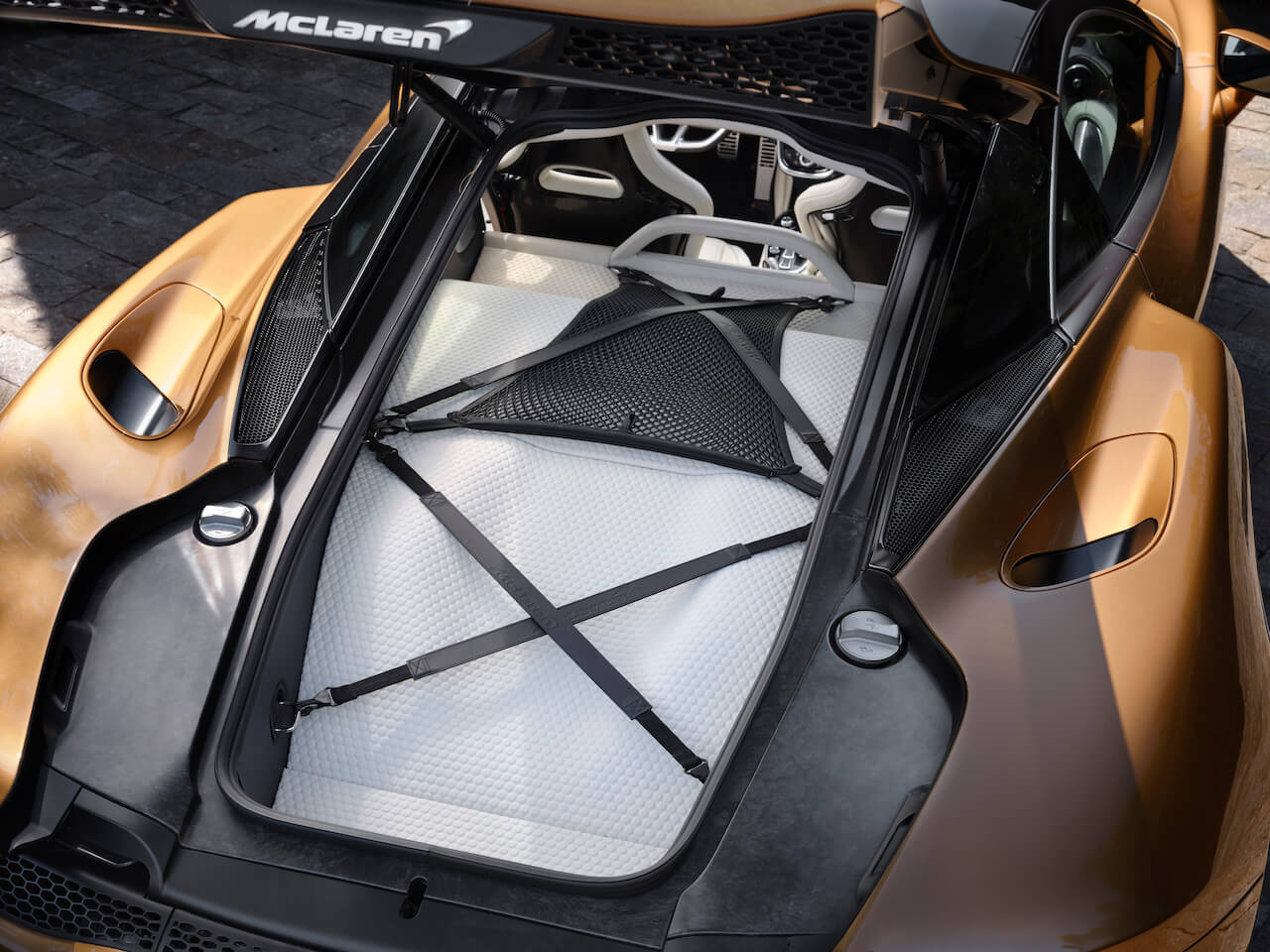 What about the interior?
The interior of the new McLaren GT looks light-flooded and luxurious, there is hand-stitched leather and almost all buttons and the shift paddles are made of machined aluminium. The specially designed GT seats are comfortable and ideal for longer journeys. A 7-inch touch screen with a new infotainment system was installed, which became much more responsive thanks to the 10-core processor.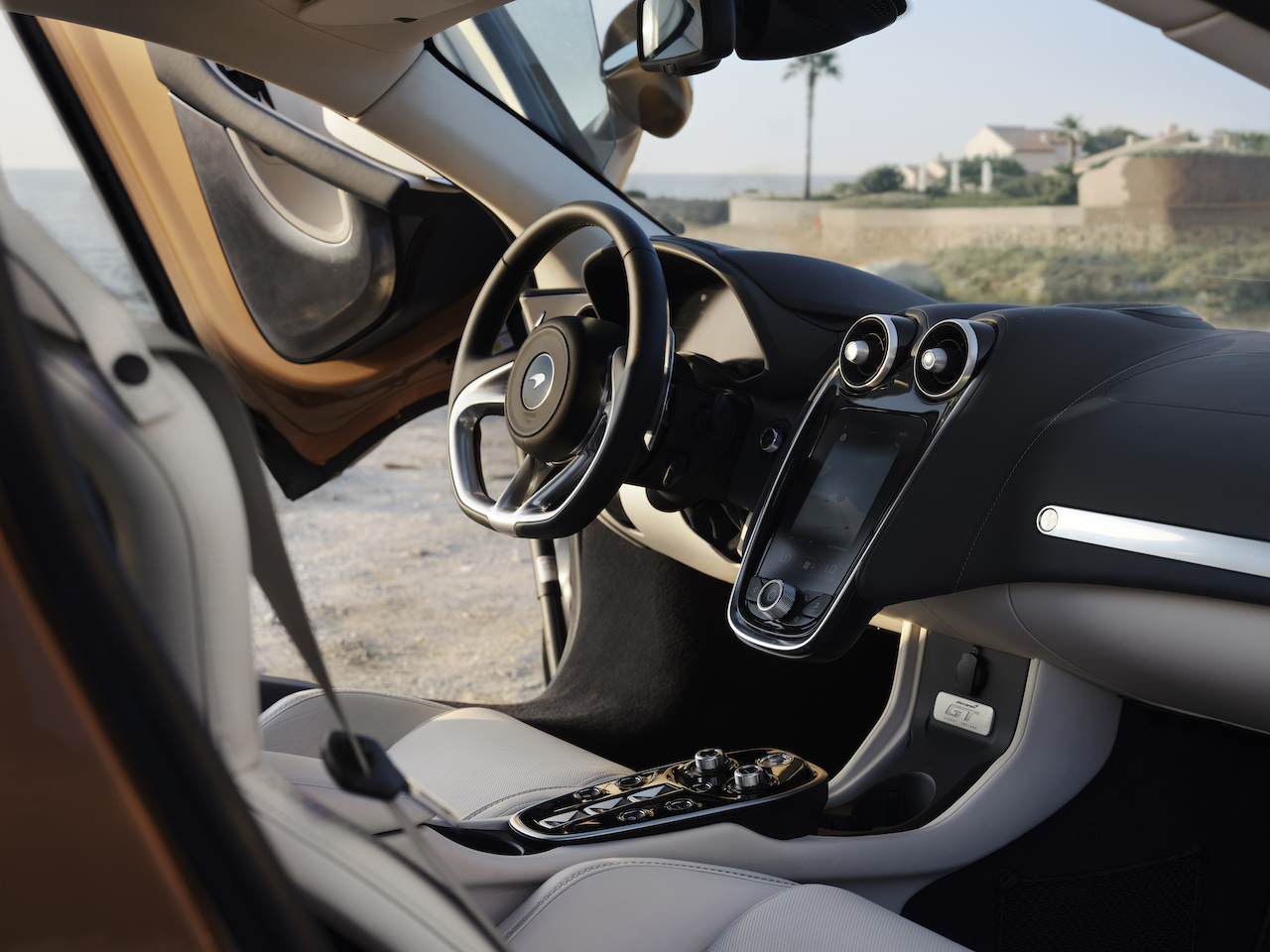 On the Road in Southern France
When getting in, the bright and luxurious interior is the first thing that catches the eye. Comfortable suspension and plenty of room for a golf holiday – the rocket-like feeling of a 720S is thus gone here and also matches the GT image.
Starting the engine doesn't feel McLaren-typical at all. The sound is a bit closer to a classic V8. Two active exhaust flaps, which open or close depending on engine load and rpm, are decisive. The power also feels different: it is more even, smoother, more solid and is therefore ideal for a trip to the Côte d'Azur.
The fact that there is still a McLaren in the DNA can be seen on the one hand from the design, but at the latest when you step on the gas it comes to the action: 620hp, 630Nm (at 3,000 rpm 95% of the power is delivered) and an acceleration of 0-100km/h in 3.2 seconds. With an empty weight of 1,530 kilograms, the McLaren GT can be steered effortlessly through the narrow curves of southern France, while uneven surfaces are cushioned within milliseconds by sophisticated adaptive dampers.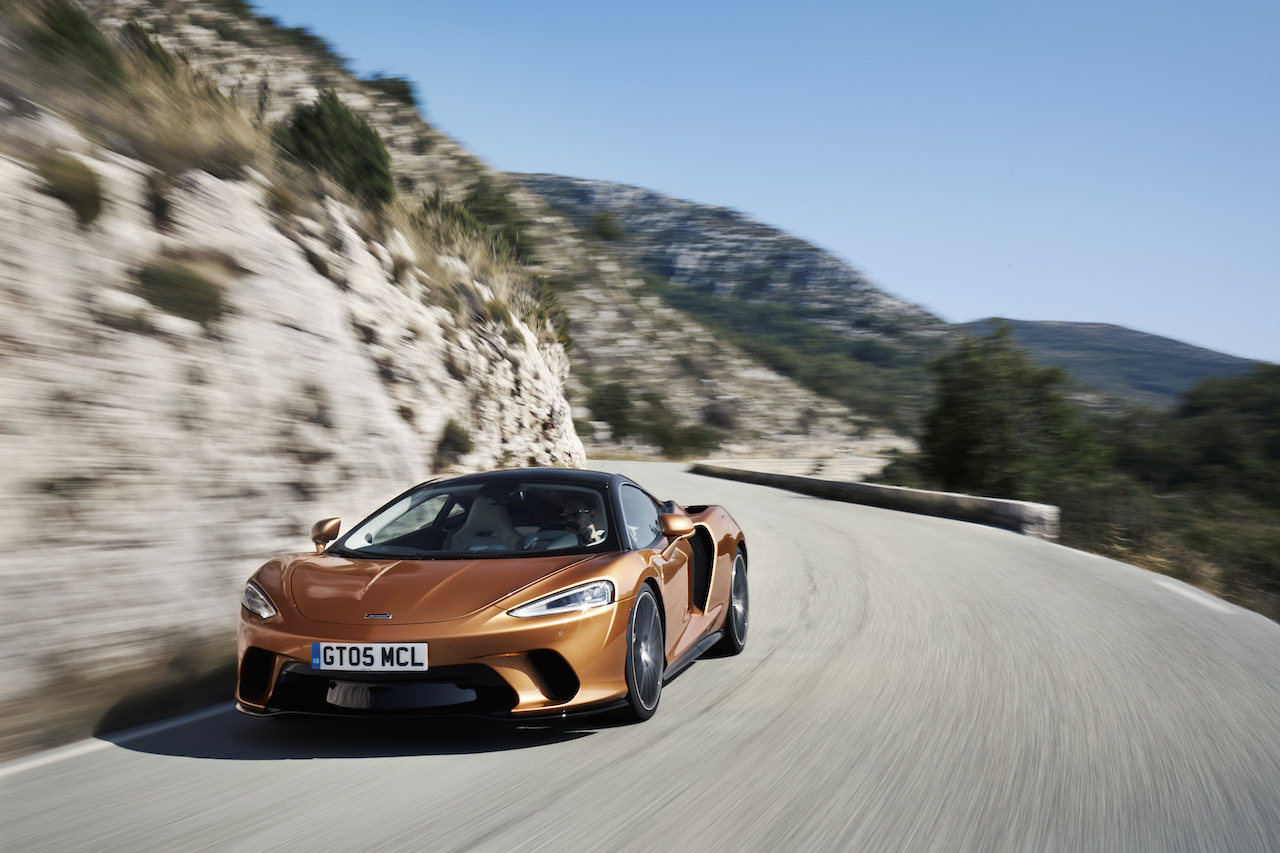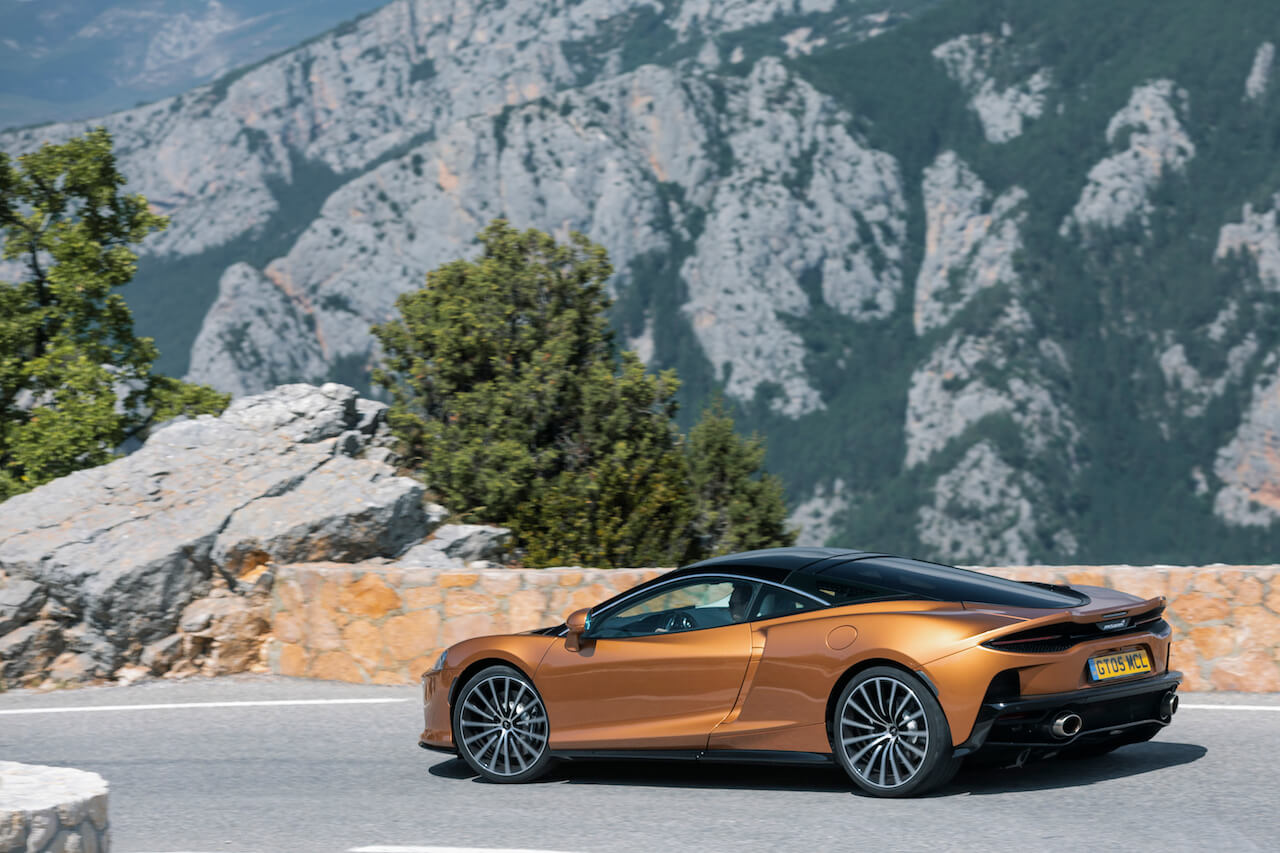 Conclusion?
The McLaren GT literally drives like a mid-engined super sports car. It is manoeuvrable, drives through curves without any problems and does not tend to understeer. If you like it comfortable, switch off the 'active mode' and cruise in peace into your well deserved vacation. Even if it is a GT, the McLaren DNA – low weight and unbelievable cornering dynamics – is clearly recognizable. There are no bells and whistles like adaptive cruise control or blind spot monitoring , the weight has priority.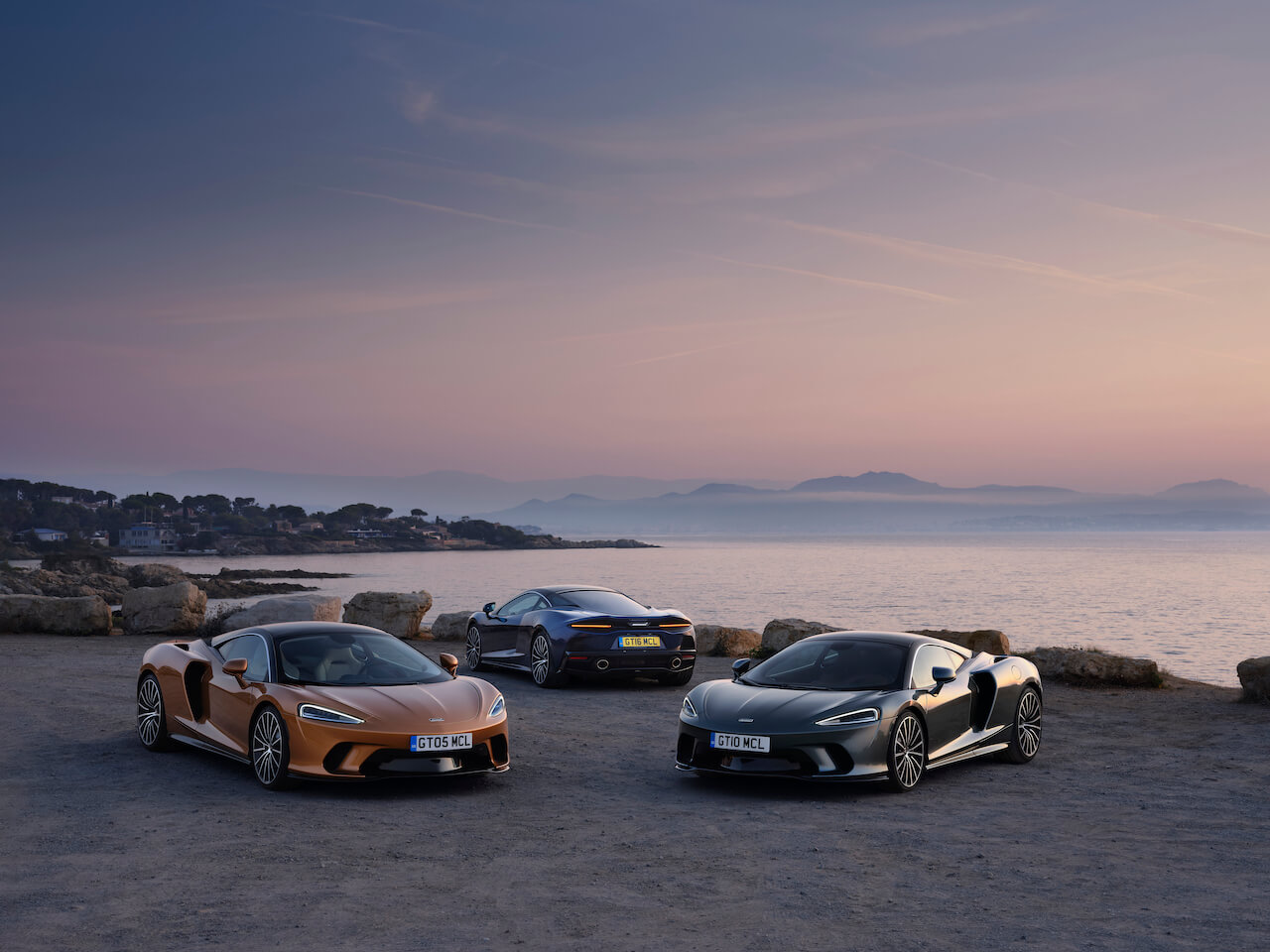 McLaren GT Technical Data
Engine

Performance
Gearbox
Weight
Capacity
0-100km/h
Basic Price
4.0 litre twin-turbo V8, 3.994ccm

620 bhp / 630 Nm
7-speed dual-clutch transmission
1530 Kg
570 litres (front: 150; rear: 420)
3.2 seconds
163,000 £ UK, 210.000 $ US
https://agentlemans.world/wp-content/uploads/2019/09/mclaren-grand-tourer.jpg
853
1280
Ralph Widmer
//media.agentlemans.world/2017/01/agw-logo-605.png
Ralph Widmer
2019-09-19 09:36:58
2019-09-19 13:36:21
Grand Touring in its own league: the new Mclaren GT