After we've been on the road with our Jaguar F-Type SVR for a little more than a year with the Pirelli P Zero, it was time to get new tires and do a direct comparison of Pirelli vs. Michelin. The best place for it? A mountain pass with a lot of drama: tight corners, tunnels, partly wet roads, snow, rocks, lakes, streams, meadows and waterfalls.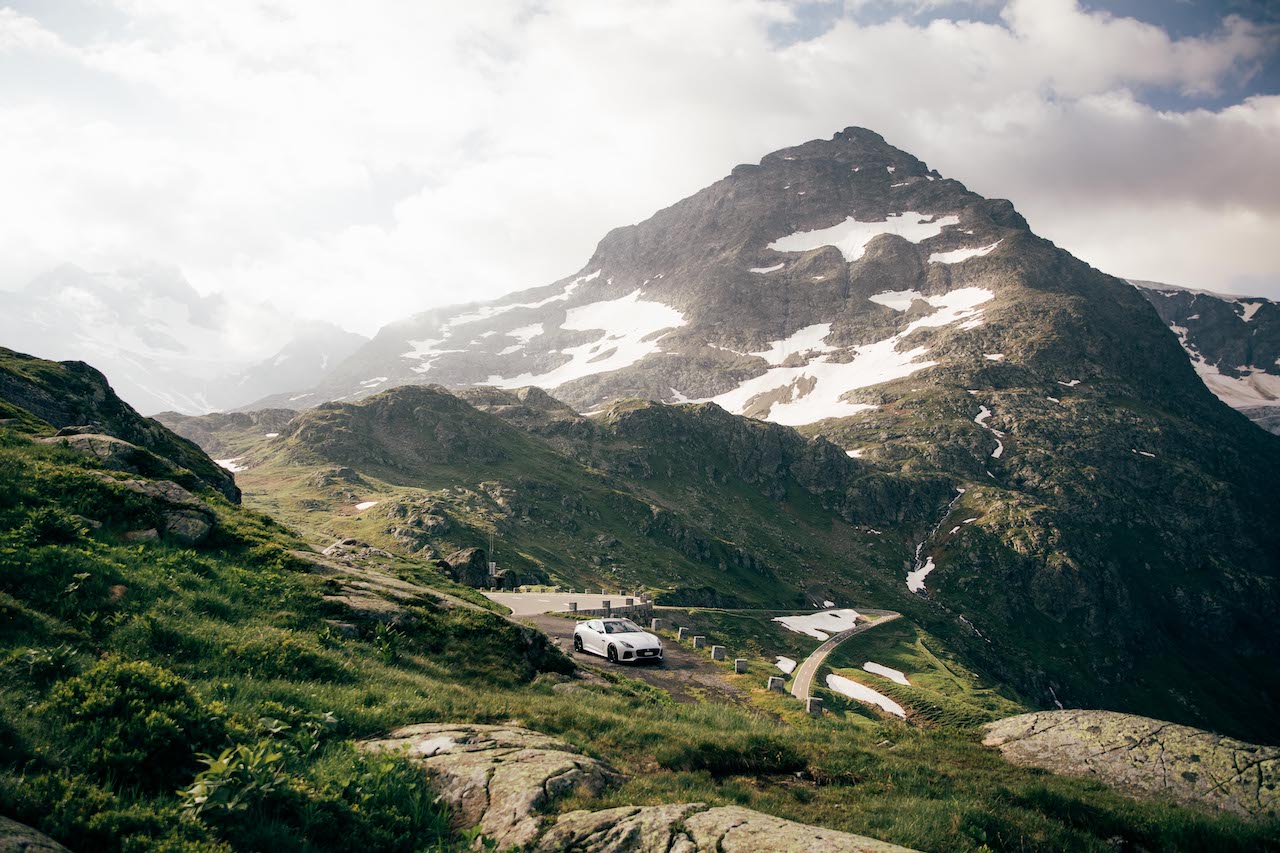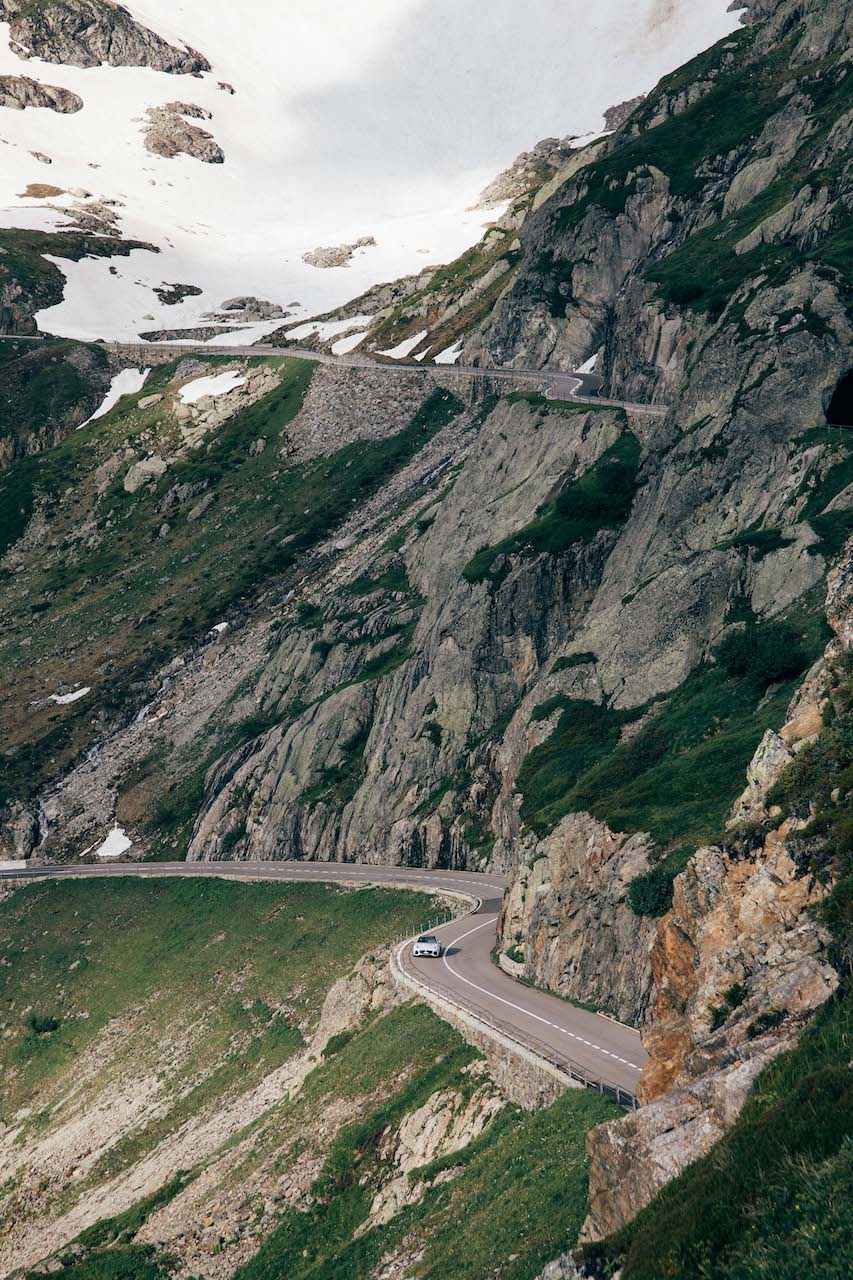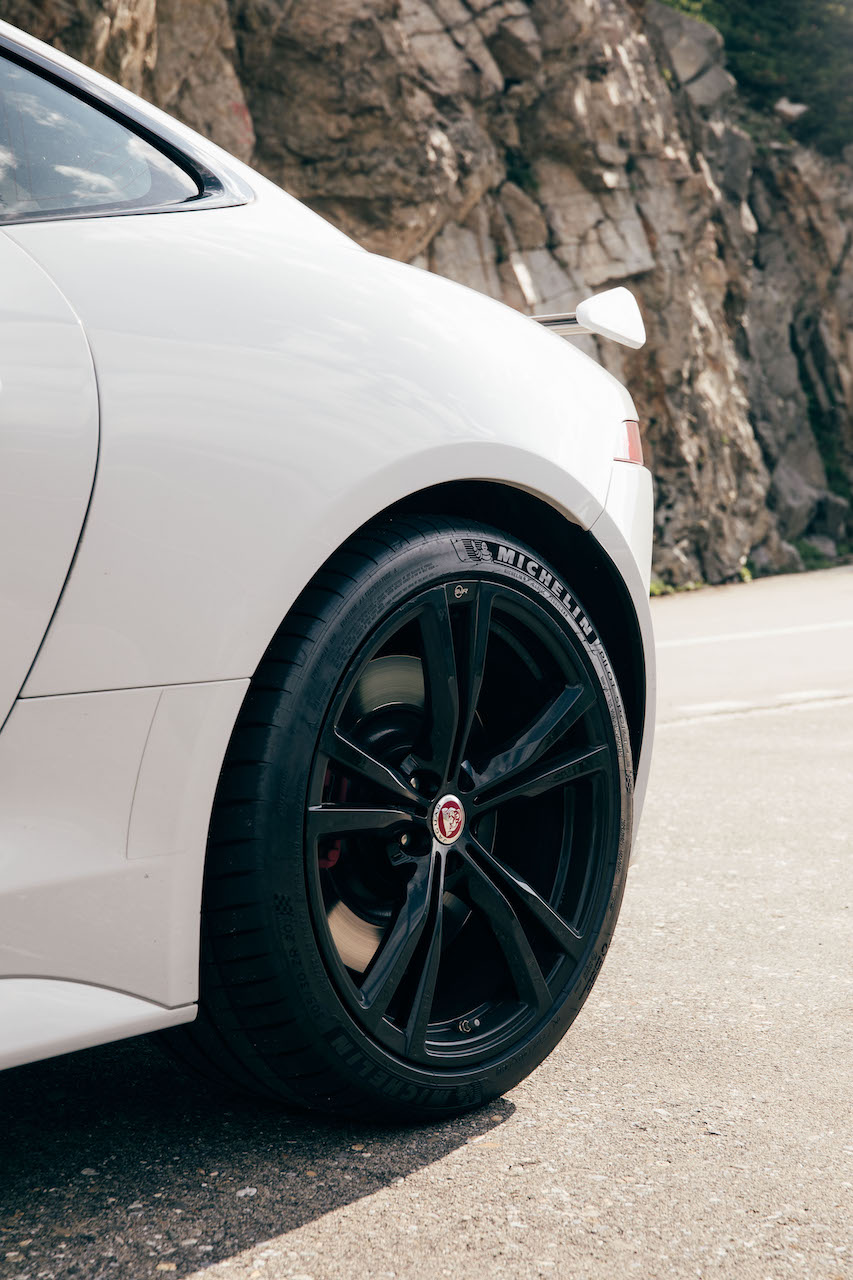 Pictures & Rights @ David Hubacher
Assembly at Emil Frey Altstetten
Before we got started, it was time to assemble the new Michelin tires. The team of Emil Frey Altstetten was as always very friendly, courteous and competent. After a short coffee break the car was perfectly cleaned and delivered ready for the summer.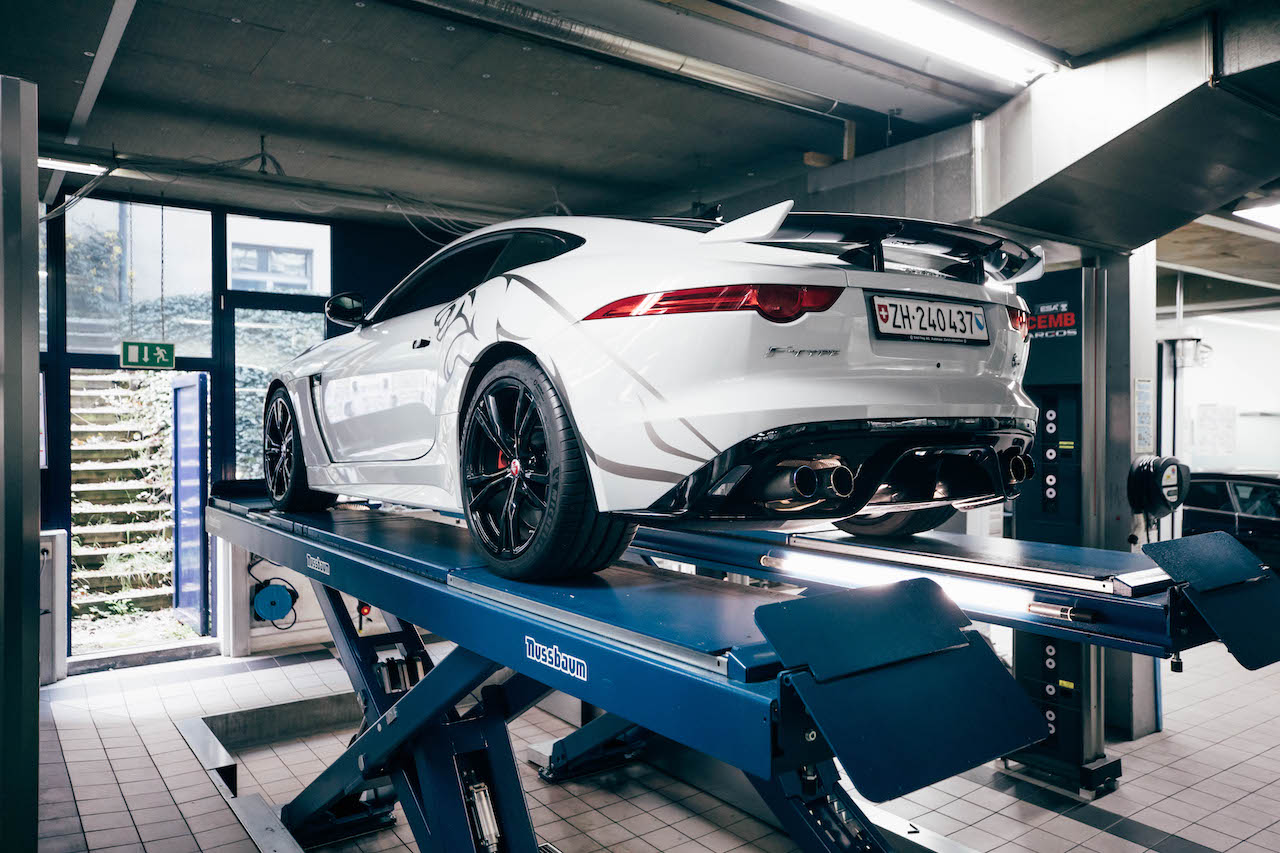 Pirelli vs. Michelin – our trip over the Susten pass
Between Gadmen and Wassen you will find an impressive natural spectacle in Switzerland. This early morning the Sustenpass showed its most beautiful side – after a few bends we emerged through a sea of fog into a paradise that has no equal. The Sustenpass is a magical place and is definitely one of the most beautiful pass roads in the world.
The P Zero from Pirelli unfortunately only survived a season- with the new summer tires from Michelin a good time for a direct comparison Pirelli vs. Michelin.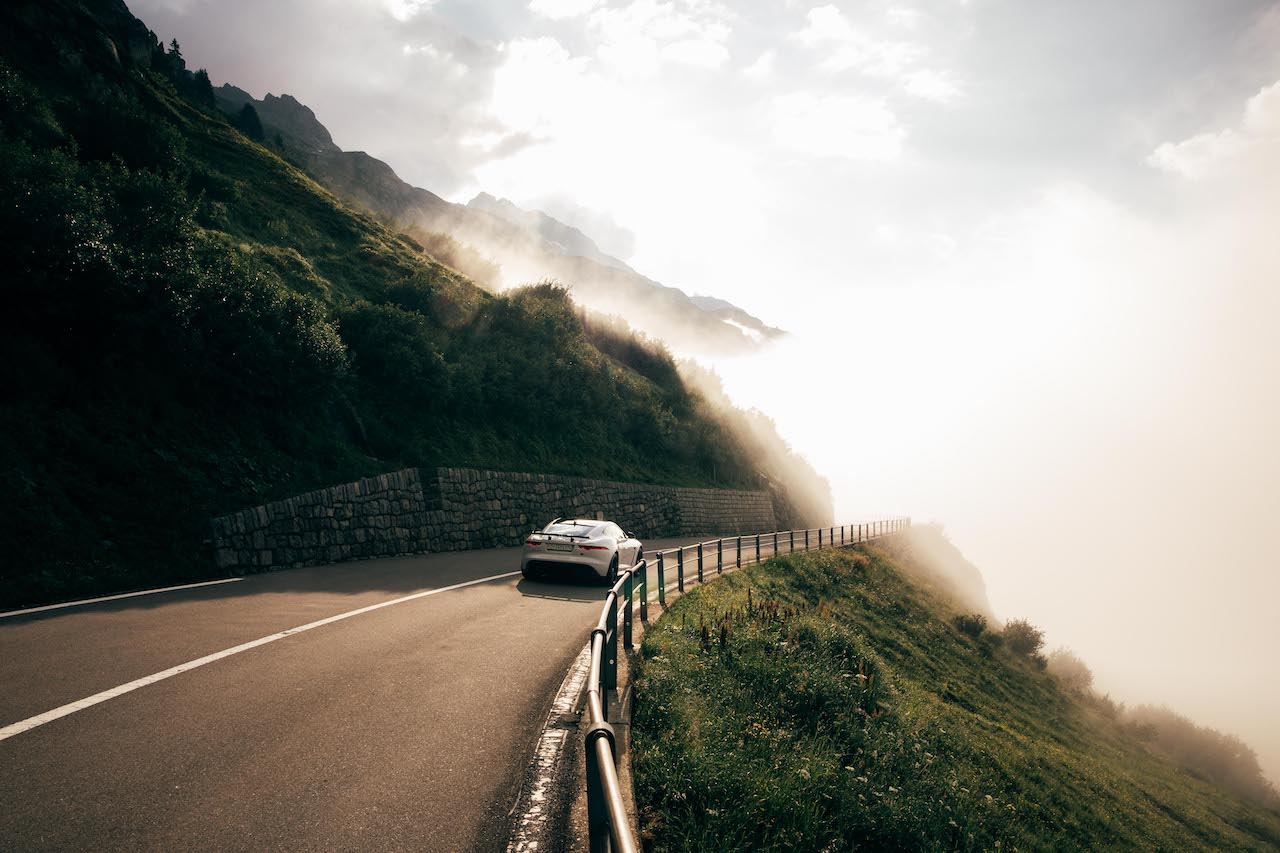 1. The braking distance
Safety first, so we took a look at the braking behaviour and the braking distance. The Pilot Sport 4S gets better marks – it is also noticeable on the road, where the tire keeps its promise. The Pilot Sport from Michelin is also very reliable in the wet.


2. Handling & driving behaviour
As a non-racing driver this point is quite difficult to judge. It is also understandable that a new tire has more grip than one that has already covered a few thousand kilometres. The Pilot Sport 4S from Michelin feels great on the pass road and kept us in the track at all times. Our F-Type distributes about 75% of the power to the rear axle, which makes for much more driving pleasure but also brings its risks. But with its sophisticated traction control and the new tires we had a perfect ride over the pass.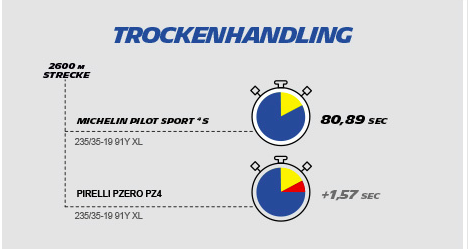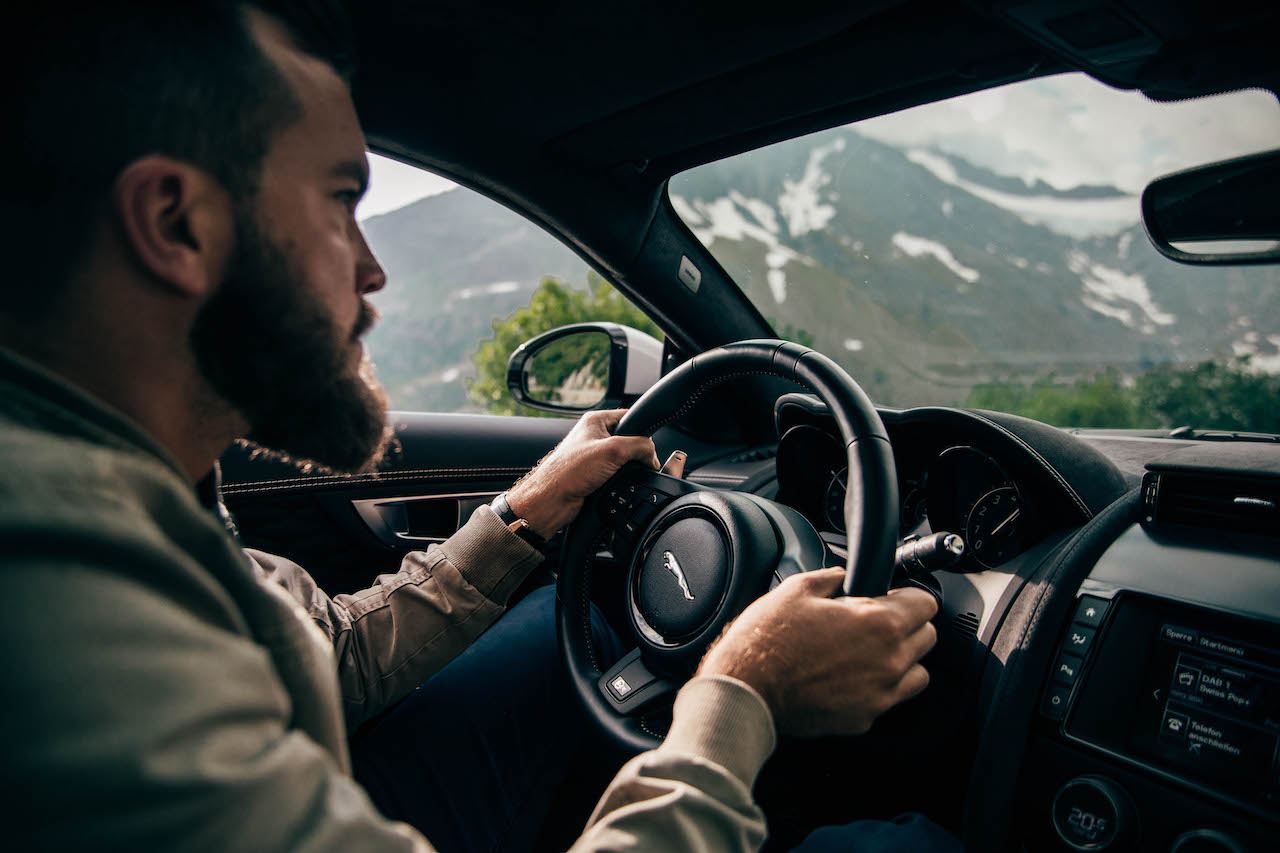 3. Endurance / mileage
If you compare Pirelli vs. Michelin, the mileage is clearly Michelin's USP. 27'000 KM is more than an entire season for a sports car – so the Pilot Sport 4S lasts much longer.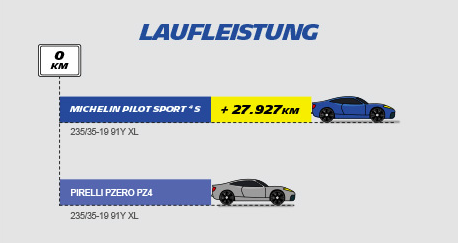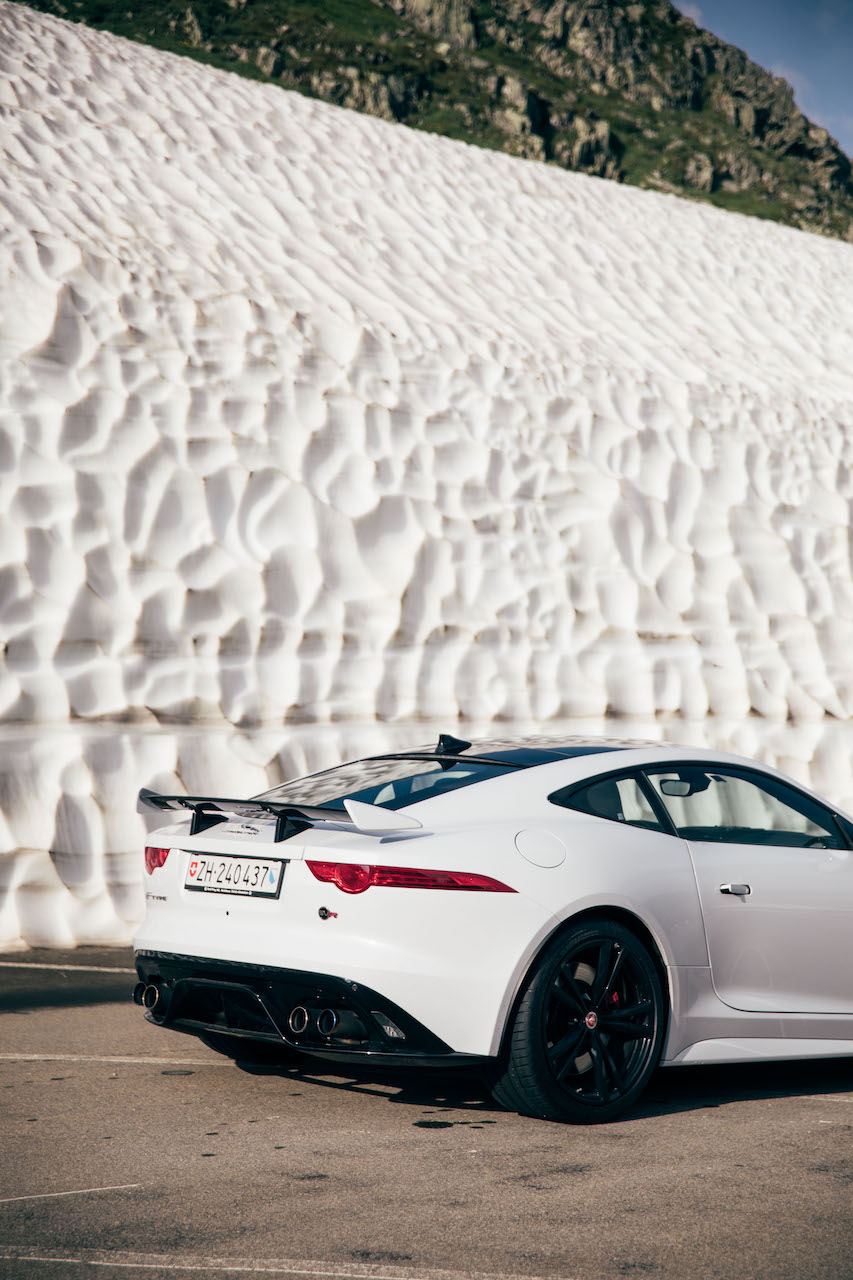 4. Price
If you search for a comparison Pirelli vs. Michelin on reifendirekt.ch, the Pirelli P Zero is slightly cheaper. But if you consider the durability and the safety advantage, the Michelin tire makes more sense.


Sources
Statistics
https://www.michelin.ch/de/auto/tyres/pilot-sport-4-s
Tyre tests
ps4s-tuev
ps4s-dekra
https://agentlemans.world/wp-content/uploads/2019/07/schweizer-bergpässe-1.jpg
853
1280
Ralph Widmer
//media.agentlemans.world/2017/01/agw-logo-605.png
Ralph Widmer
2019-07-24 07:52:28
2019-07-26 09:29:02
Pirelli vs. Michelin - A tire test on a Swiss mountainpass