Bike Styleguide – The Cafe Racer
I've shown you so far which motorcycle styles are available on the market and why you should have done a trip to Biarritz in June. Even if you haven't been in Biarritz this June – don't worry: there are still enough days this summer to take a motorcycle for an awesome trip. No matter if you aim for the seaside or a nice weekend in the Alps – we have had a look how you could reach you destination fast and on a beautiful motorcycle. The word cafe racer came up in Britain, close to the suburbs of London, but in this article we focus on models that are summed up under the term "New Heritage". They all share a close connection to their ancestors from the 60's and 70's. Reduced styling focused on pure riding is the main theme. 
You want to ride the Route de Grands Alpes or cross the Auvergne on countryside roads to reach your destination? You need power, proper brakes and good suspension.
Ducati Scrambler Cafe Racer
We start with one of the two top sellers. Ducati Scrambler – production of the first scrambler stopped in1978 and came back to life in 2014 with brand new models. From Cafe Racer to a proper scrambler a wide variety of models is sold under this brand. Key specs are the same for all models – 75 bhp and 186 kg (86 bhp and 206 kg for the Scrambler 1100) get you up to speed on all roads. The Cafe Racer model is by far closest to the definition with its low handlebars and short rear-end. Combined with the unique Ducati sound it really gives you that sport bike feeling and sharp looks.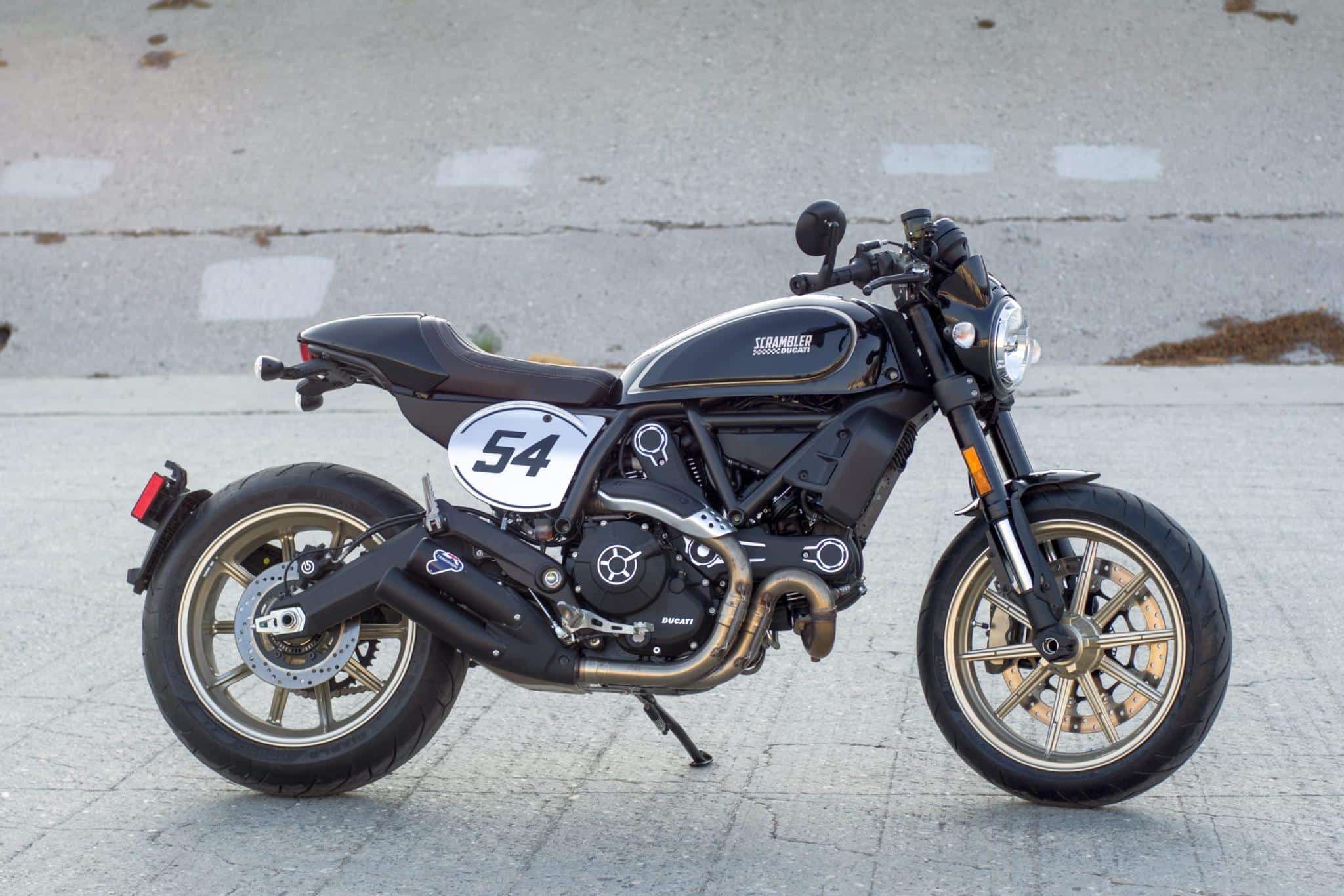 Picture: motorrad-bilder.at
BMW RnineT Racer
Also on the market since 2014 is the BMW R nineT with its close link to the legendary R90S. Opposite to BMW's typical high-end engineering this bike is kept simple. Conventional suspension in a tube frame with an air-cooled boxer engine. These specs make it a perfect base for customisations – which BMW proved with various cooperations with famous bike builders in the last years. With 110 bhp and 220 kg it plays in a different league than the Ducatis and especially the "Racer" Model gives you that tingling feeling in you right hand and you want to jump in your leather jacket, get on the bike and maybe speed a bit from gas station to gas station.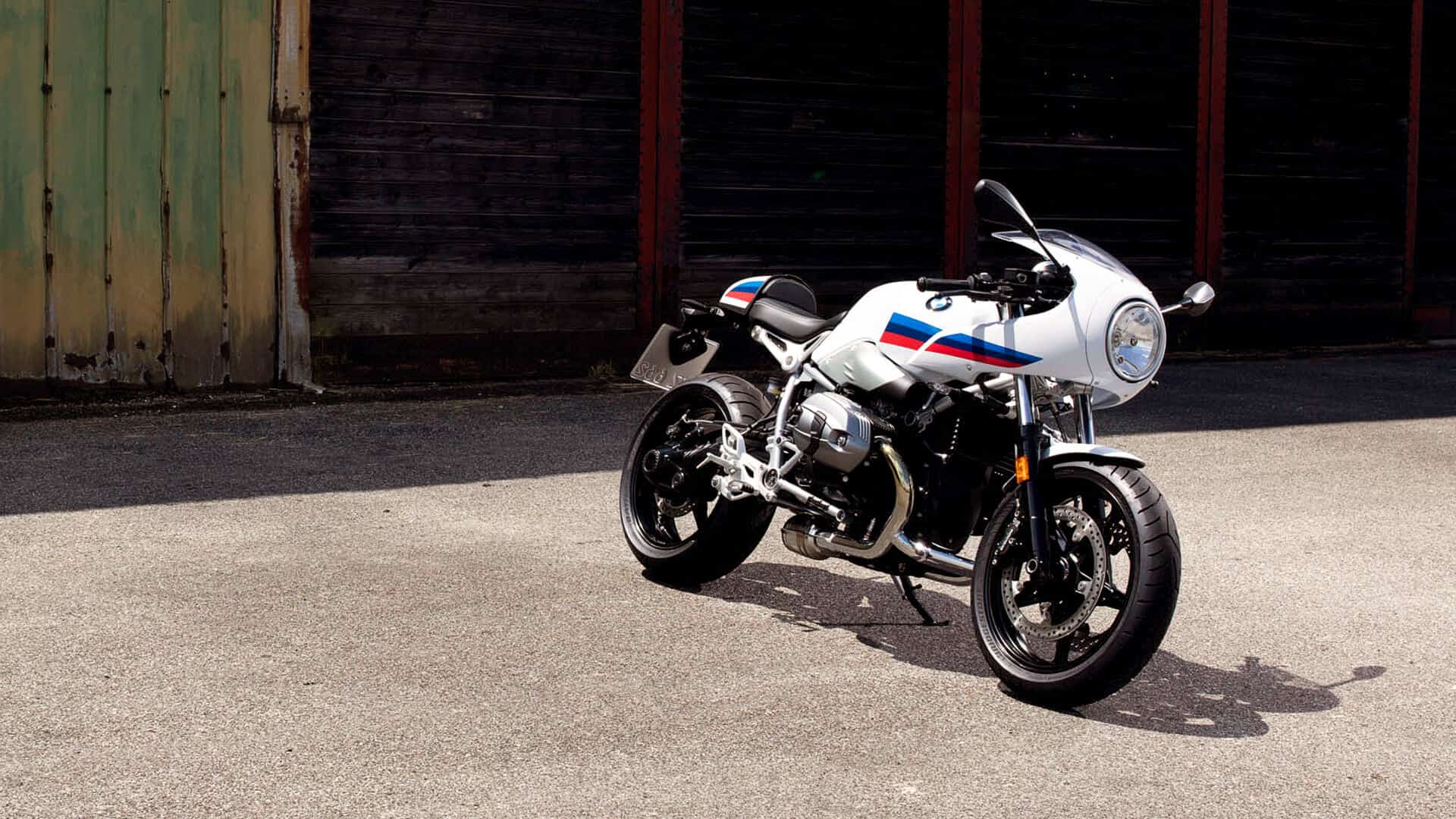 Picture: BMW
Triumph Thruxton R
The beginning of all Cafe Racers lays in Britain – so a British bike is not to be missed. The Triumph Thruxton R is available also with the classic fairing and is in the Cafe Racer league not just because of its look but also because of its 97 bhp at 203 kg. So it is just the rider's limitations that keep it from overtaking the Bavarian racers.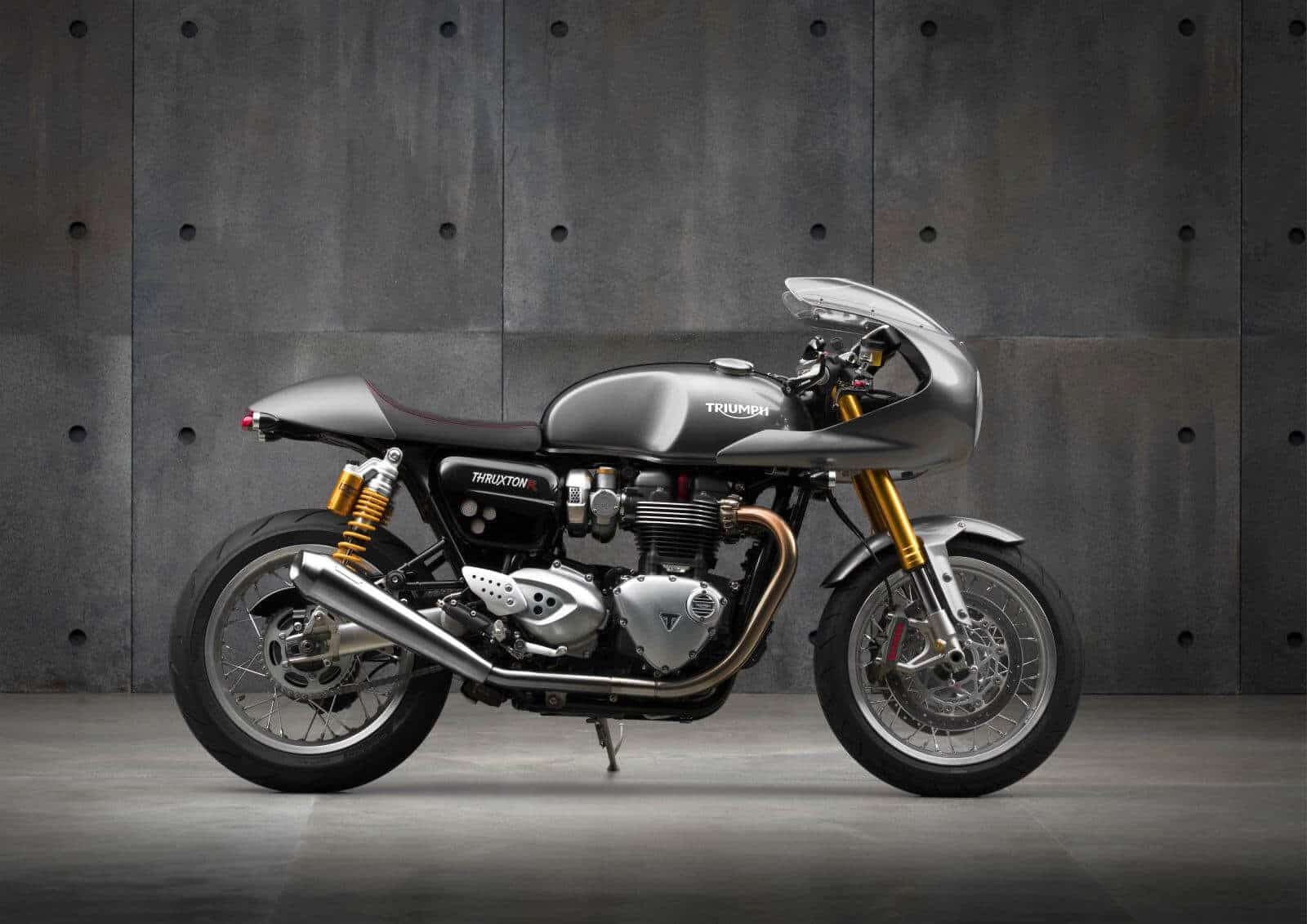 Picture: Triumph
Moto Guzzi V7 III Racer
Italian motorcycles have always been renowned for their stylish design, plenty of speed and their malfunctioning mechanics. The latter is no topic anymore in 2018 – just like Ducati's. Moto Guzzi also has a bike in the Cafe Racer showcase that is based on one of their most famous models of the past. The V7 III Racer is the latest of the V7 breed that was first sold in 1967 and looks very classic with its polished alloy fuel tank. With 52 bhp at 209 kg its rider will definitely not be the first having a cappuccino on the mountaintop but it will catch everyone's eyes at the local ice cream parlour and turn heads with its unique V-twin sound.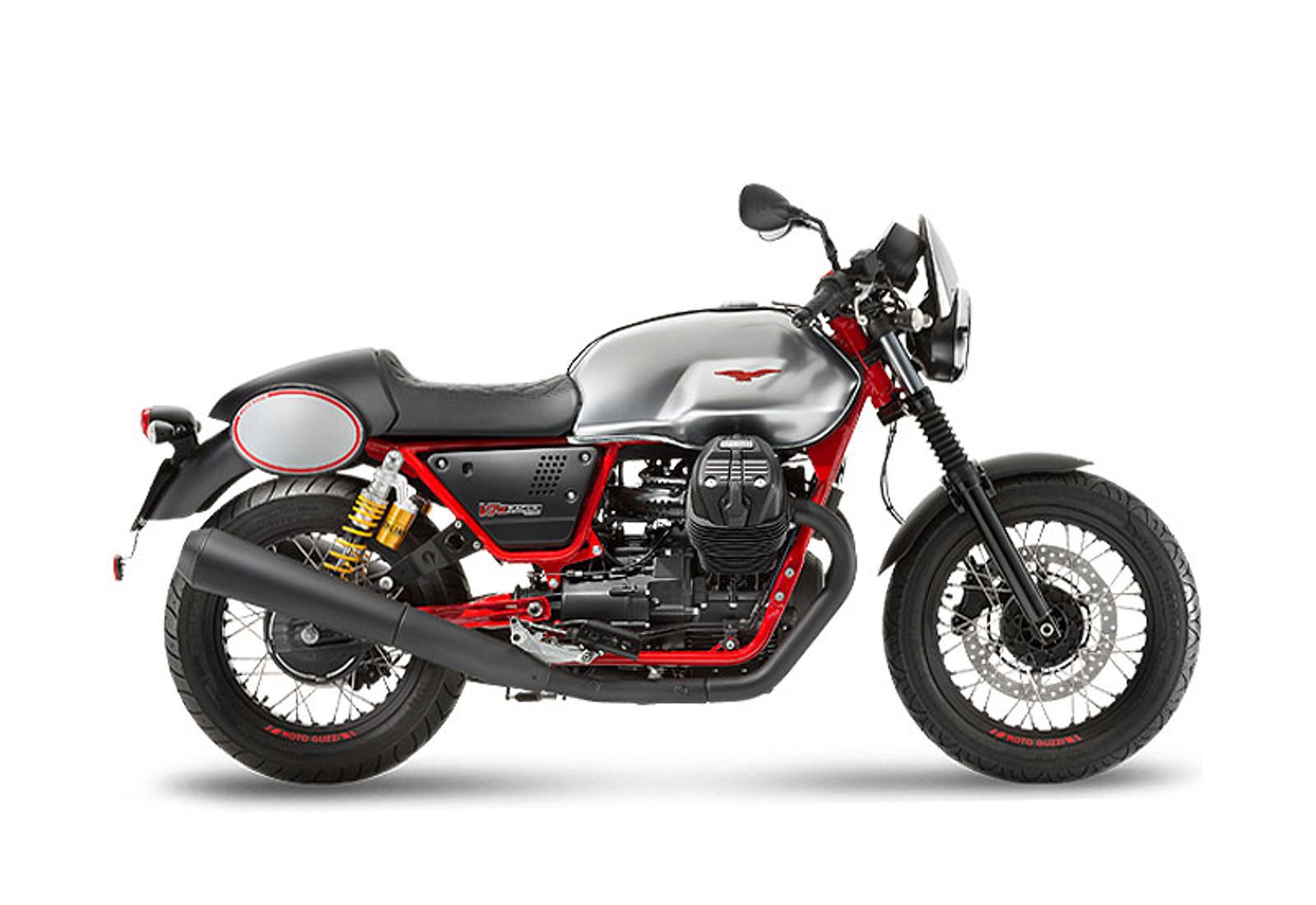 Picture: Moto Guzzi
https://agentlemans.world/wp-content/uploads/2018/07/cafe-racer.jpg
1366
2048
Carlo Sterling
//media.agentlemans.world/2017/01/agw-logo-605.png
Carlo Sterling
2018-07-23 09:12:35
2018-07-23 11:13:45
Bike Styleguide - The Cafe Racer