Spring is there, all salt is finally washed off the streets, first passes in the Alps re-opened after winter and sun starts to warm our souls. It is now the time in which we begin planning for upcoming Road Trips. The seaside is always a good destination, as are mountains or a meeting with likeminded people. It is up for decision if one wants to ride windy ocean or mountain roads, remote bays or mountain tops and enjoy a beer while listening to the cracking sound of your exhaust or enjoy fueled parties until the early morning. If you browse for the coolest events, you will definitely find the famous wheels and waves.
One of the most beautiful cities in Europe: Biarritz!
The Basque town of Biarritz located between the rough Bay of Biscay and the summits of the Pyrenees in the very south-west end of France is more known for being the cradle of European surf culture, fresh seafood and savoir vivre between buildings in neo-gothic and neo-classicism architecture than for its motorcycle culture. That changed in 2012.
Those of you that have nothing scheduled in June so far should visit the Wheels and Waves festival in Biarritz. This event grew to possibly the biggest spectacle of individual motorcycles and drivers within only six years – for a reason. It offers a pulsating mixture of fuel, races, handcraft, art, music, skating and surfing. It started as a gathering of the Southsiders MC and their friends with their either very old or very individual motorcycles in the gardens of Château de Brindos in Biarritz. Southsiders MC is formed of men that grew up with electric guitars, skateboards, love for old metal, creative jobs and the ocean just minutes away. The mixture for the Wheels and Waves was predetermined with this background. For us it is the only motoring event we ever participated where there were free beers with sushi next to handmade surfboards.
That couldn't kept secret since 2012 and it became bigger and bigger and grew out of the small parking lot at Biarritz's scenic lighthouse – also today's grounds at Cité de l'Ocean are packed very quickly.
Pictures & rights wheelsandwaves.com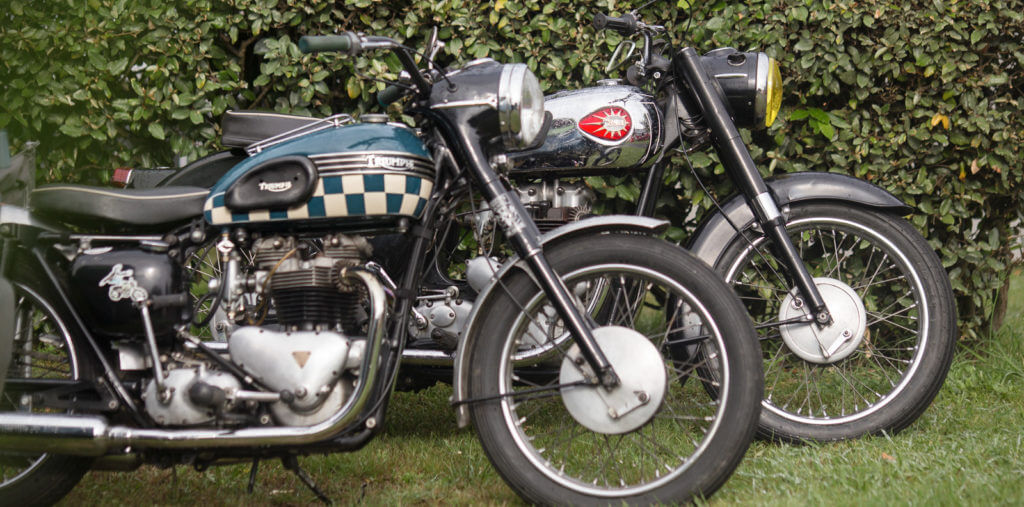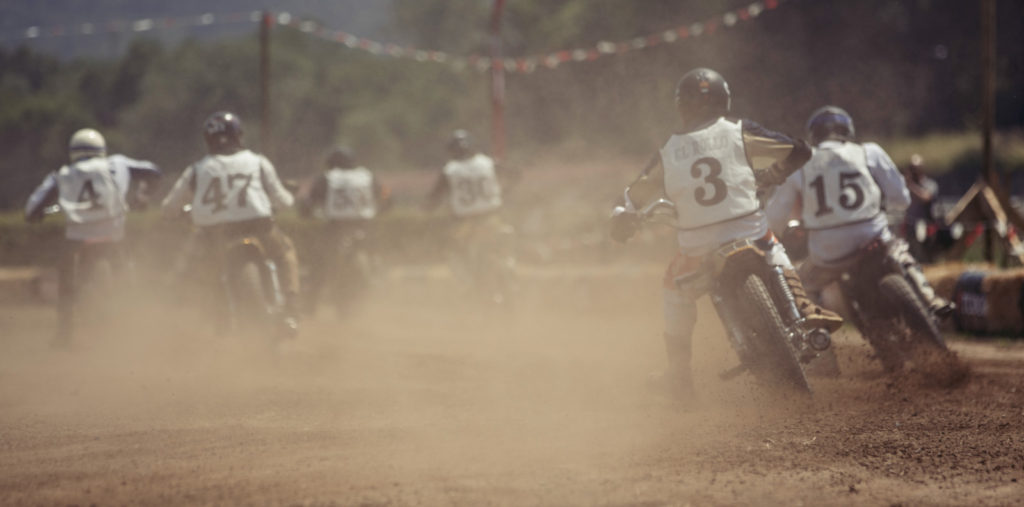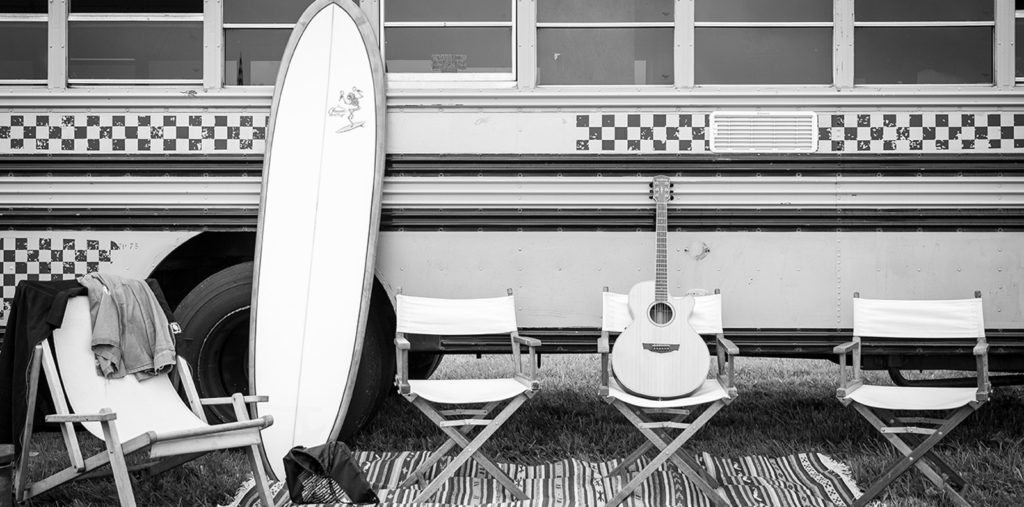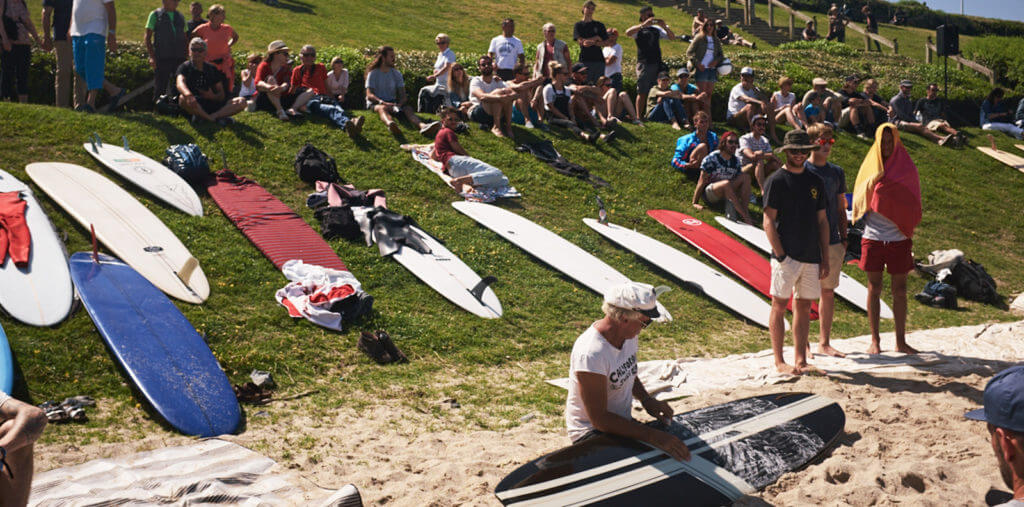 Wheels and Waves – what is it about?
Since the very first Wheels and Waves it is not solely about motorcycles but about the whole lifestyle around it. The days are packed with events like flat track races, hill climb races on a mountain pass, an art gallery in nearby Spain, a surf and skate contest and live concerts and movie screenings at night. That's the reason for its duration of full 4 days. On the festival grounds there are stands with handmade surfboards, helmets, clothing next to exhaust systems – all matching to the event and this special lifestyle on two wheels. Also, the well-known manufacturers like BMW, Triumph and Harley-Davidson are not missing and present their interpretations of individual transportation on two wheels.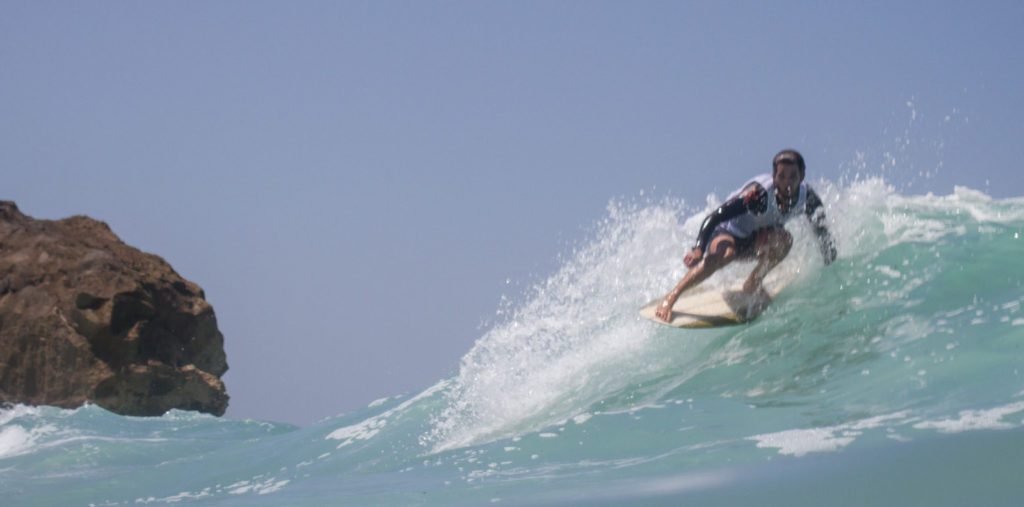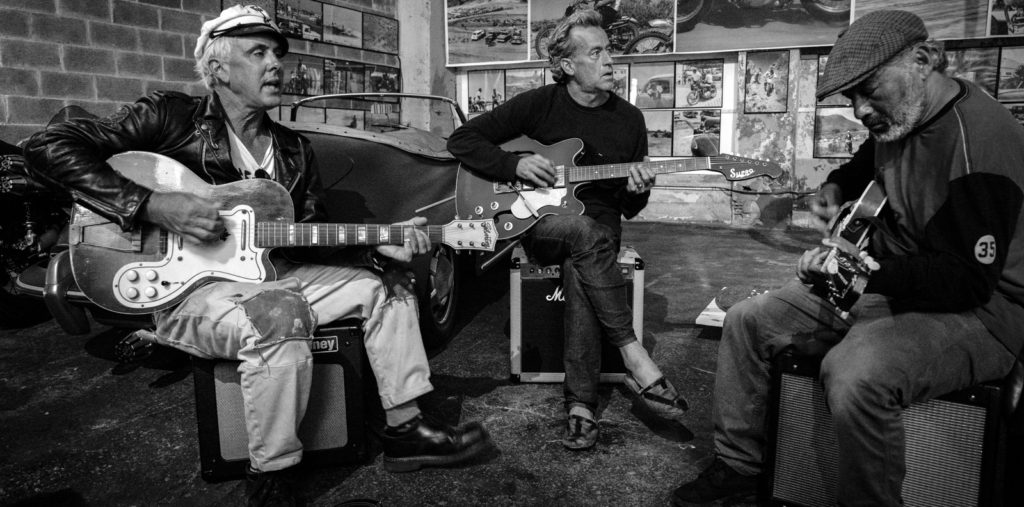 If you check the map for the first time to find out where this Biarritz might be located: you will see the ocean, mountains and seaside roads right next to it! And this is the reason why Wheels & Waves also works out with several locations. Die roads in between are just simply stunning, beautiful, empty and during the festival week you will meet like-minded people at every gas station, every parking lot and every kiosk on a mountain pass summit. And ever arrival at one of the festival's locations is like a new event for itself.
And because you spend your days between San Sebastian and Biarritz and their impressive historic city centers, there are plenty of options for enjoying a good glass of wine, tapas or sea food away from the motoring crowds. Also the Basque back country just after the city boundaries offers picturesque towns and the Pyrenees offer the roads in between. Just a 20-minute drive beams you from the city to the empty coastal forests if your mind needs some rest from all this burned fuel.
At night, you meet up again in Biarritz for a sundowner and if you want party all night with or without the bikes in small beautiful bars in the historic city centre. For everyone that suddenly feels the urge of visiting this magic place at the ocean – we disclose our most loved roads.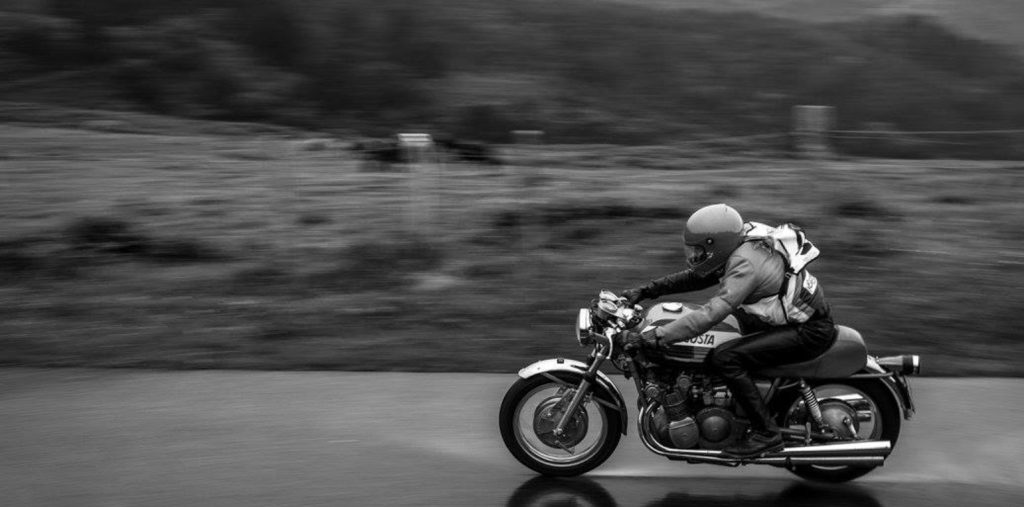 Wheels and Waves: 14th – 17th of June at the Cité de l'Ocean in Biarritz
Your ideal accommodation would be in between the city centre and the Cité de l'Ocean – then the wine will taste even better and dawn and your motorcycle just keeps parked. After sundown just walk into the city centre and stop wherever you like the music.
On two wheels you can visit the different locations via the following roads – also very nice on two wheels.
Hill climb race "Punks Peak": departure from Biarritz on the D912 via St. Jean de Luz to Hendaye and after the boarder continue to climb the GI3440 up the top of mount Jaizkibel.
Flat Track Race "El Rollo": Departure from Biarritz to Ascain, then either chose D4 or D404 to Bera or D4/D306 via Sare to Etxalar. Then take the N121-A southbound to Doneztebe, the NA-170 to Erreka, the A15/A1 northbound to Lasarte-Oria. Return either on the motorway or via the mountaintop of Jaizkibel.
Art Gallery: Either through the backcountry to San Sebastian like before over Jaizkibel's summit
https://agentlemans.world/wp-content/uploads/2018/05/wheels-and-waves.jpg
507
1024
Carlo Sterling
//media.agentlemans.world/2017/01/agw-logo-605.png
Carlo Sterling
2018-05-01 09:35:08
2019-03-04 10:43:57
Wheels and Waves - savoir vivre and unleaded fuel