Motorcycles – How classy it can get on two wheels!
Let us give you an impression why having your face in the wind is a proper alternative to a beautiful car to get to astonishing places on great roads. Let's have a look on the tasty bits of the motorcycle world and dream about freedom, adventure, endless roads and warm spring evenings.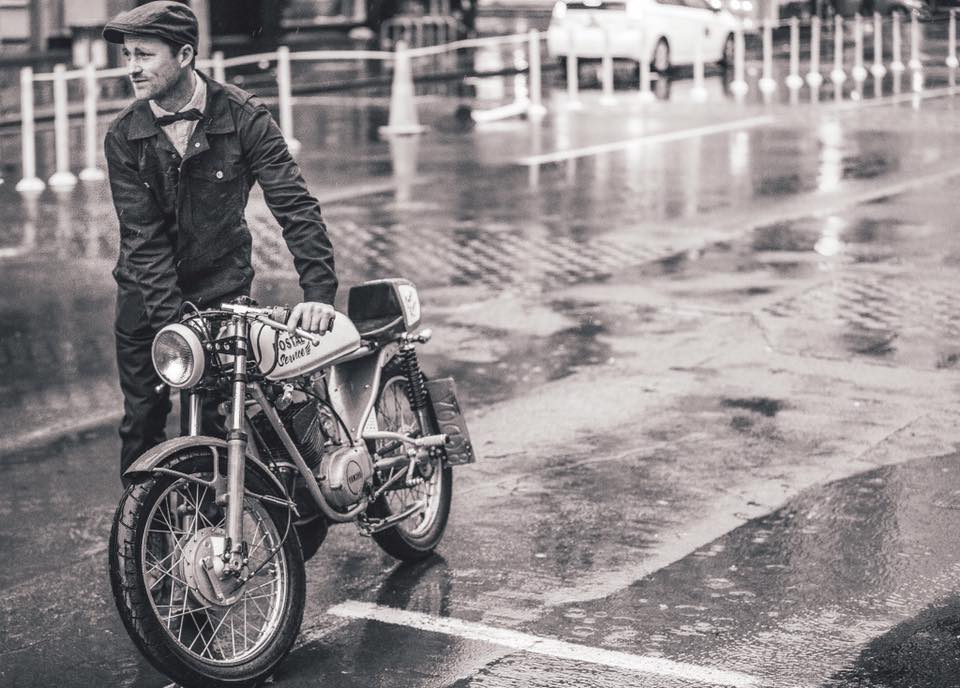 The Distinguished Gentleman's Ride
We start off with an event named just perfectly for you and us. The DGR is an annual stylish motorcycle day-out for gentlemen and for the good cause. It is taking place on one single day, all over the world and attracted 95.000 Gentleman Riders in 90 cities around the world. The hosts collected more than 5 Million USD in donations for research against prostate cancer and for physical health for men – in a suit, trimmed beard and fine manners.
It was founded by Mark Hawwa who was inspired by a picture of the TV-show "Mad Men" and felt that there must be a way to work against the bad reputation motorcyclists usually have. So he came up with the idea to host a ride and initial success with 2500 riders led to the idea of collecting money for the good cause.
What bikes are those gentlemen riding? Why did I never see similar ones at a dealer? Production bikes from the 70's to 90's are the starting point for most custom bikes. They combine reasonable and reliable technology with enough power to master even today's traffic. Possibilities of customizing a motorcycle are usually more extensive compared to cars and a lot of it is even possible without a professional- scale workshop. And for the ones that do not want to get their fingers dirty – no worries. All major motorcycle brands offer bikes in various styles and factory individualization.
Pictures & Rights @gentlemansride.com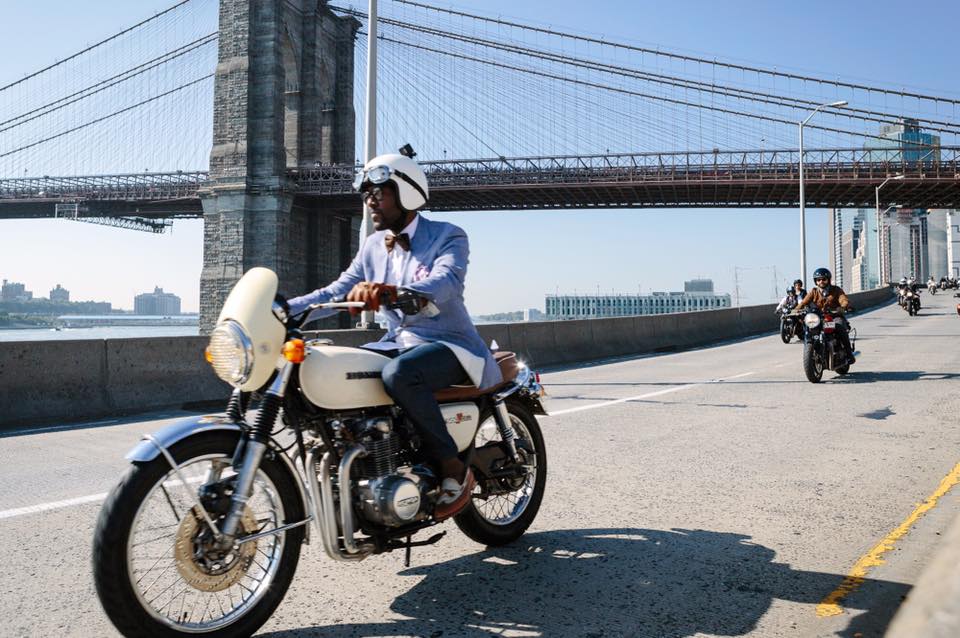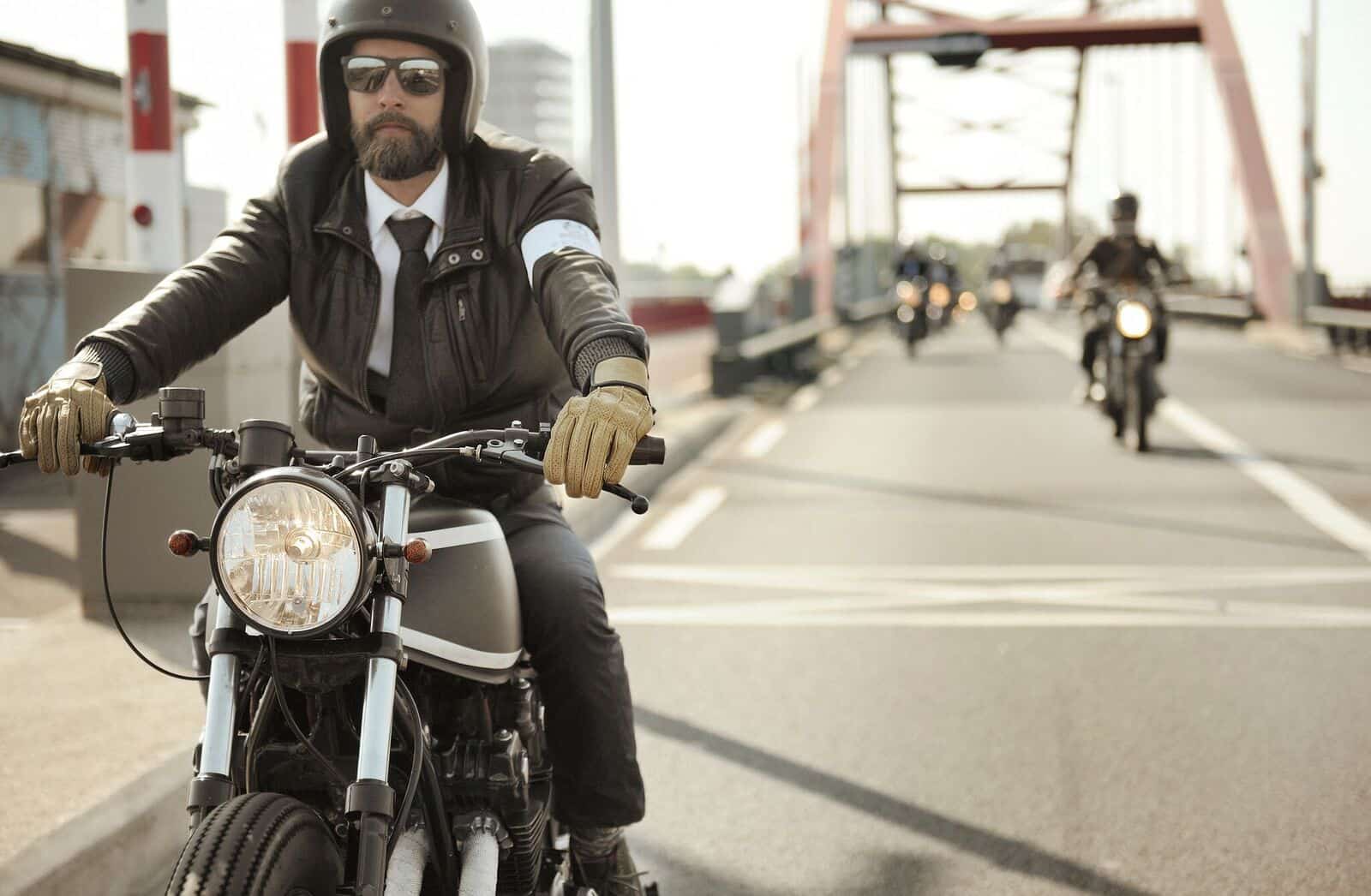 Motorcycles – The Genres
In general the motorcycle world offers as many genres as there are builder – the following terms are supposed to help with categorization.
Chopper / Bobber
If you have seen Peter Fonda and Dennis Hopper in the movie Easy Rider – or maybe even just the movie's poster – then you know how a chopper looks like. Most choppers are based on Harley-Davidsons, Indians or Japanese production bikes. Cutting off as much as possible and traditional craftsmanship are favourable.
Handmade components, gravings, extensive paintjobs, unusual materials can be found regularly on those bikes. While Dennis Hopper and Peter Fonda might not have been stuck in someone's mind for their neat outfit, it might be Michael Madsen alias "The Gent" in the movie Hell Ride wearing suit and frilled shirt that stands out.
Nowadays, the genre is controlled by the same manufacturers. Indian, the older one of the two major American names is back in business since 2011 after their bankruptcy in 1953 and produces choppers in their classic appearance.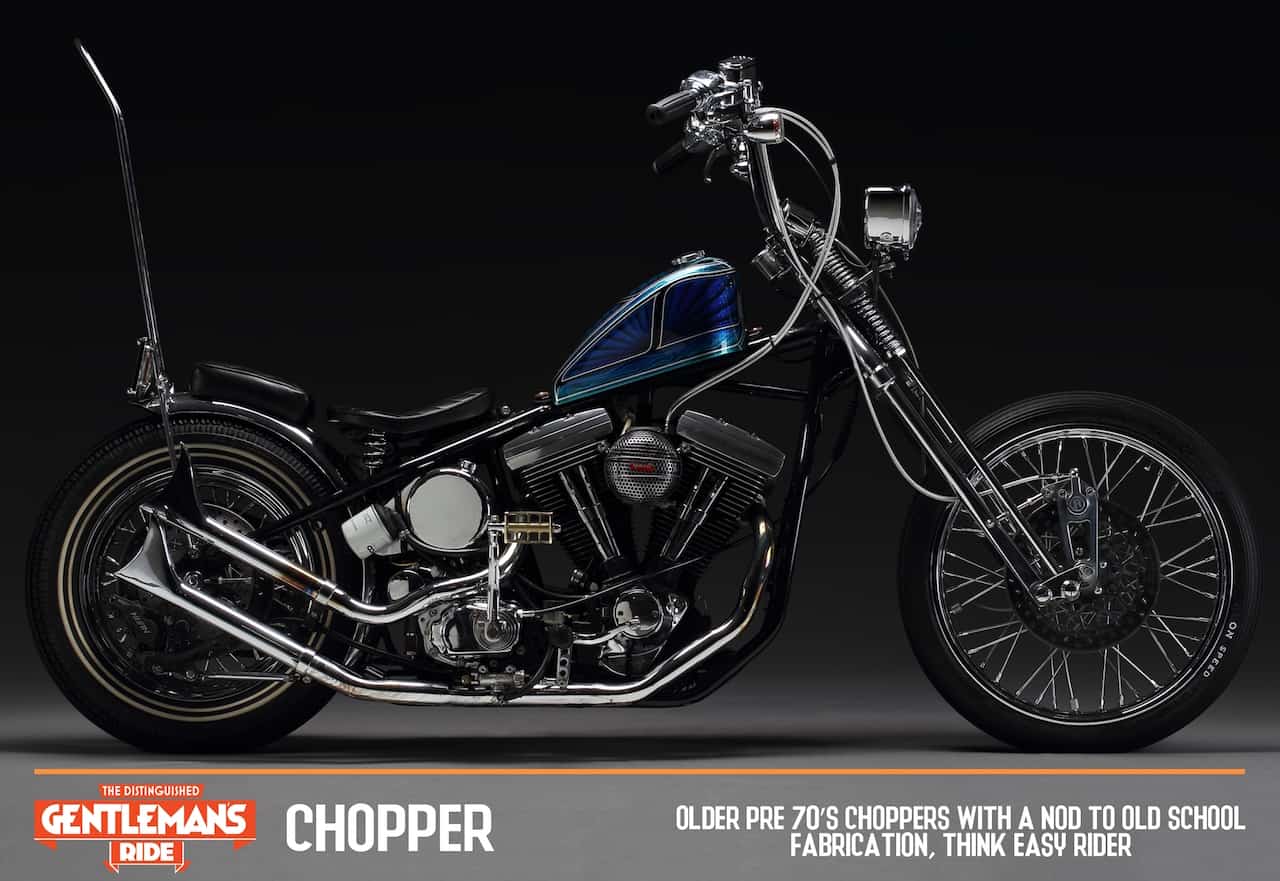 Café Racer
Once again, we imagine a scene: 1964, England, drizzle, leather jackets, greased hair, rivets and blasting Marshall-Amplifiers. Welcome to the world of rockers on their reduced, lightweight and fast Nortons, Triumphs and BSAs. Alloy fuel tanks, low clip on handlebars and rearsets provide the boys with a seating position necessary to fly from one service station to the next one on London's ring road M25.
Those service stations were called cafés back then giving those bikes their name. Sporty bikes are sold by every manufacturer. Next to life-threatening horsepower and weight excesses in virulent colours some manufacturers offer bikes for the driver that does not want to look like a canary bird on Cannes' Croisette. Therefore, there is a rising number of sporty bikes with state-of-the-art technology in a classic and reduced look to be seen on roads.
BMW, Triumph, Yamaha and others offer motorcycles that are well-placed between Picadilly Circus and Silvretta.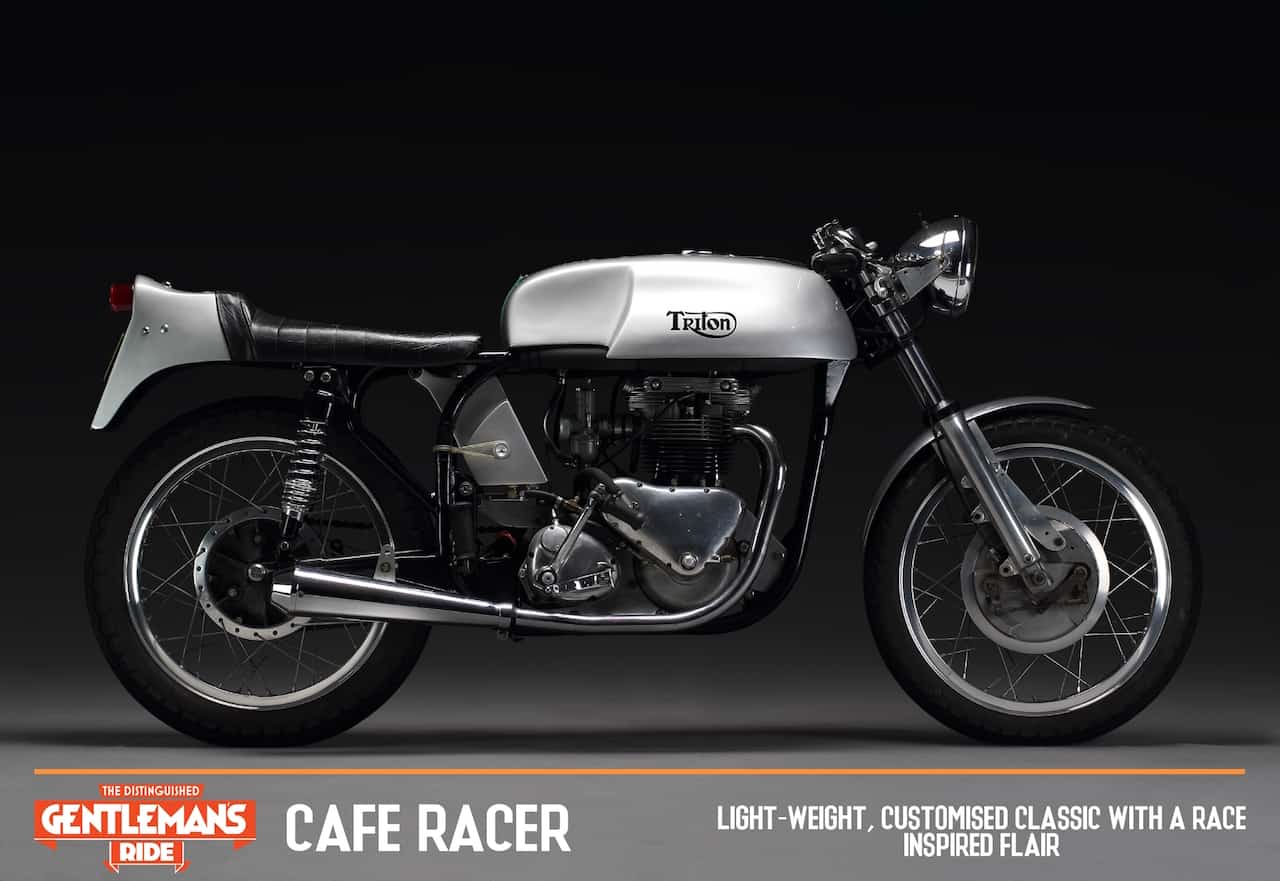 Those that do not get enough adrenalin on paved roads choose a scrambler. With higher suspension and a more upright seating position compared to the road bikes they were based on in the 60's. They facilitate a picture of the Swiss army knife on two wheels – not of the Leatherman like heavyweight adventure bikes for circumnavigating the world.
Scrambler probably form the most relaxed and coolest way to take your lady out for dinner to a beachside restaurant. Same as Café Racers this genre is well covered by all manufacturers. Ducati even started a dedicated scrambler series that revitalized the 1960's models from Bologna. BMW, Triumph and Yamaha joined the ranks to offer models for the occasional turn onto a farm road.
In the future, we will present remarkable motorcycles of those and more genres, fantastic roads, events that are worth visiting and fitting accessories and add all this two-wheeled info to the pages of A Gentleman's World.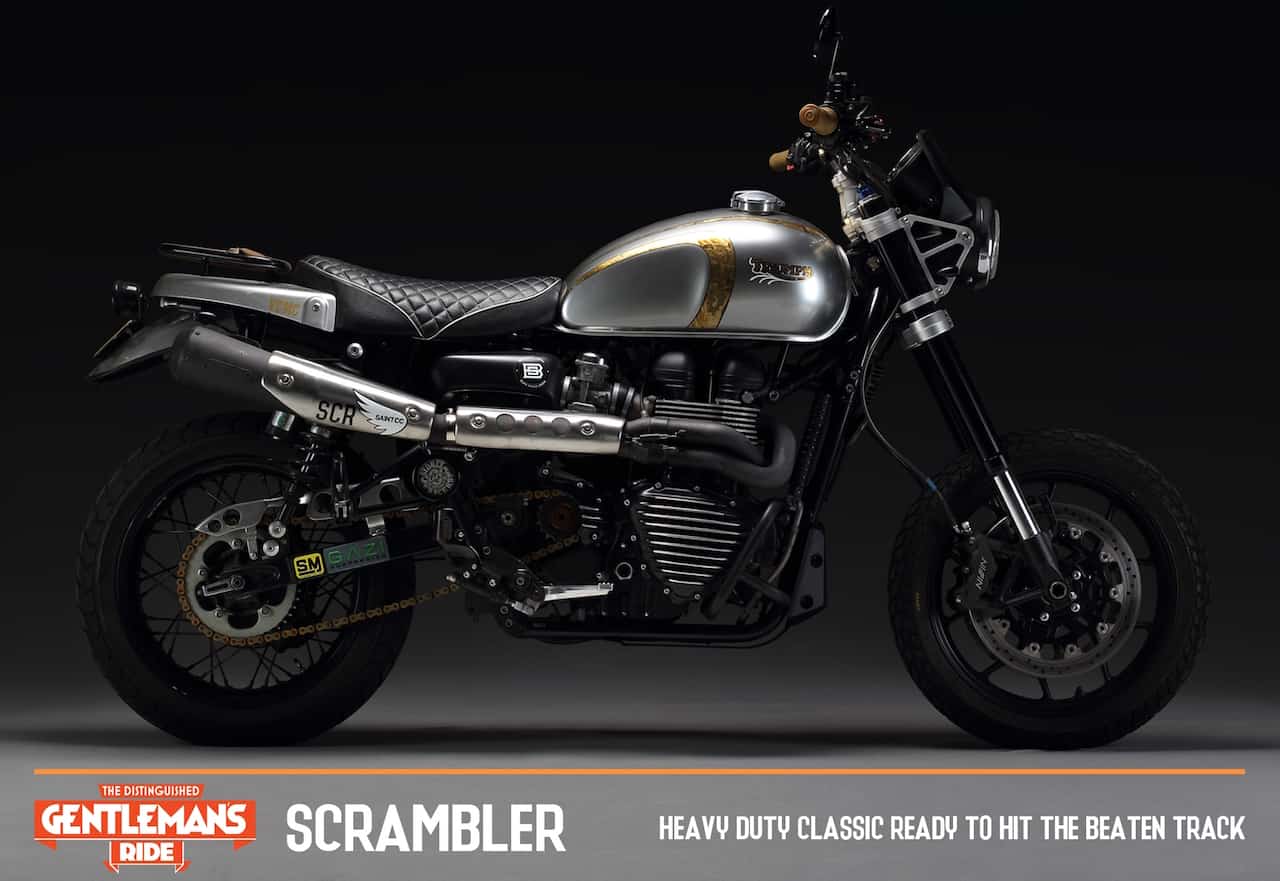 https://agentlemans.world/wp-content/uploads/2018/03/distinguished-gentlemans-ride.jpeg
1046
1600
Carlo Sterling
//media.agentlemans.world/2017/01/agw-logo-605.png
Carlo Sterling
2018-03-15 11:25:02
2019-03-04 10:43:28
Motorcycles – How classy it can get on two wheels!