Zürich, 15.02.2018 – I'm invited to join a roadshow at Zürich Hallenstadion, hosted by Breitling. The brand is worldwide known especially for the famous Navitimer – the invention of the chronograph watch as we know it today. Before the roadshow starts, I will have the honour to interview Guy Bove.
About Guy Bove
Guy completed his degree in Product Design at the Art Center College of Design and looks back to almost 20 years of experience within the watch industry. In 2017, Guy Bove was named Creative Director at Breitling and his first challenge was to design the Navitimer 8, the brand's newest family of pilots' watches.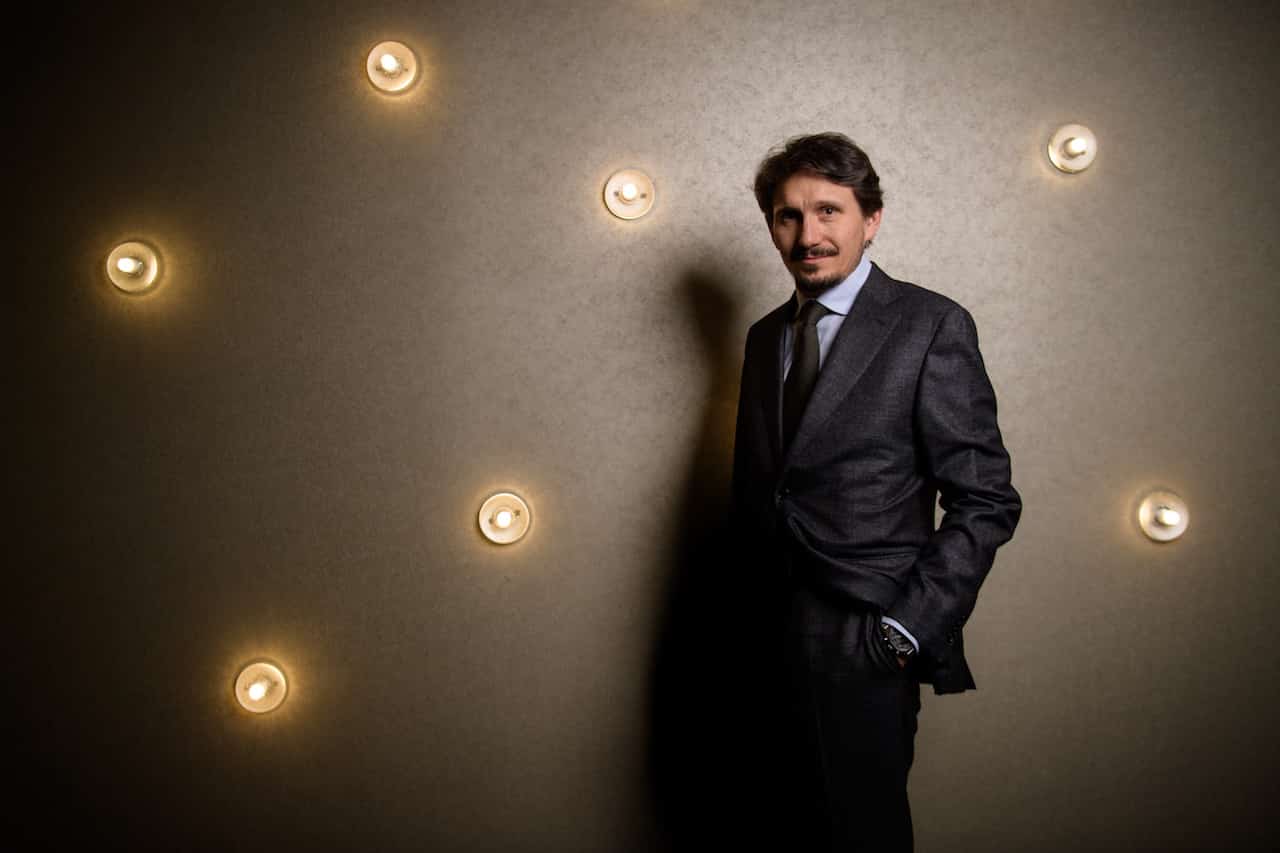 Guy, Breitling presents a new collection today – what is it about?
Actually, we're reminding people where Breitling came from. It's the celebration of the early tool watches, chronographs and other elegant time pieces – we're taking people back to this time.
There will be a new Navitimer, right?
Indeed, we're presenting the Navitimer 8. Conversely, what we presented in the past, the famous Navitimer will now be a range of watches, all focused on classical pilot watches like we made from 30ties to the 70ties.
The Navitimer 8 is a hommage to the first pilot's watches we made, inspired by the dashboard clocks.
What type of style would you relate it to?
It's a mixture of sportiness and elegance. Imagine a stylish pilot, similar to the movie 'The Aviator', with leather jackets and flight goggles.
Would you say, 'Breitling goes vintage'?
There is a vintage influence yes. We're proud of our history, and we thought it should be explained and shown. We want to tell this  story, so the legacy lives on.
I notice, you're not wearing a watch! Any reason for that?
A very popular question. At one time, I took it off because it influences my way of seeing watches and creating new ideas.
Breitling is well-known for men's watches. What about women?
Well, there are a couple female celebrities all over the world wearing our watches. Later this year, we will be presenting a new line specifically made for women.
Last but not least: describe a perfect gentleman
(Thinks a long time) A gentleman is someone who understands and respects people. A person who makes other people feel better.
https://agentlemans.world/wp-content/uploads/2018/03/Guy-Bove.jpg
853
1280
Ralph Widmer
//media.agentlemans.world/2017/01/agw-logo-605.png
Ralph Widmer
2018-03-05 12:22:03
2018-03-06 12:36:46
Breitling goes vintage - Interview with Guy Bove