Let's get straight to the point: A gentleman should smell pleasant. But how does that work? We have some inputs for you if it comes to the topic men's fragrance.
Men's fragrance – Things you have to look after
Without question, the selection of men's fragrances is huge. In general: If you use something of high quality, you will need less accordingly. The standard men's fragrance you will find in every supermarket is worn-out. There is a clear trend for tiny but very fine perfumes.
Pictures & Rights @Andrea Monica Hug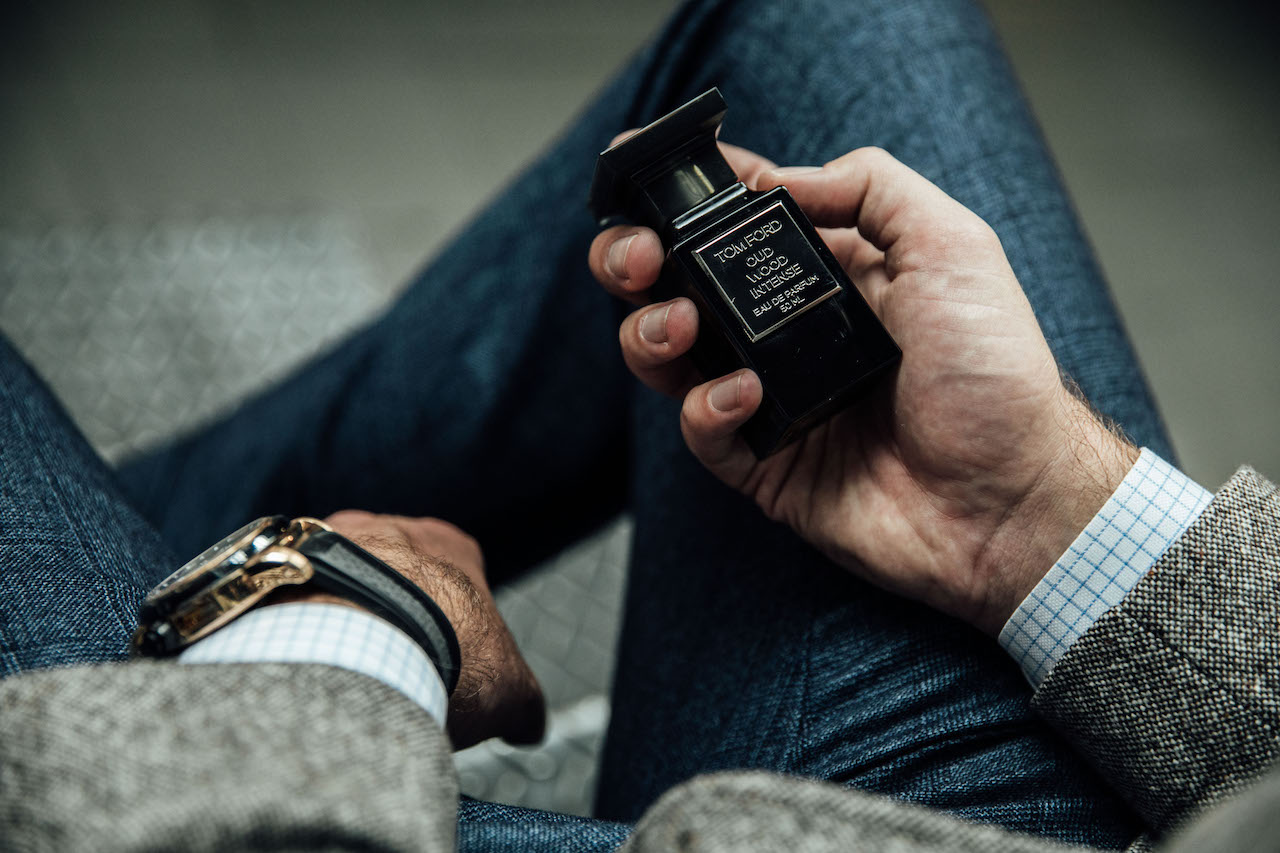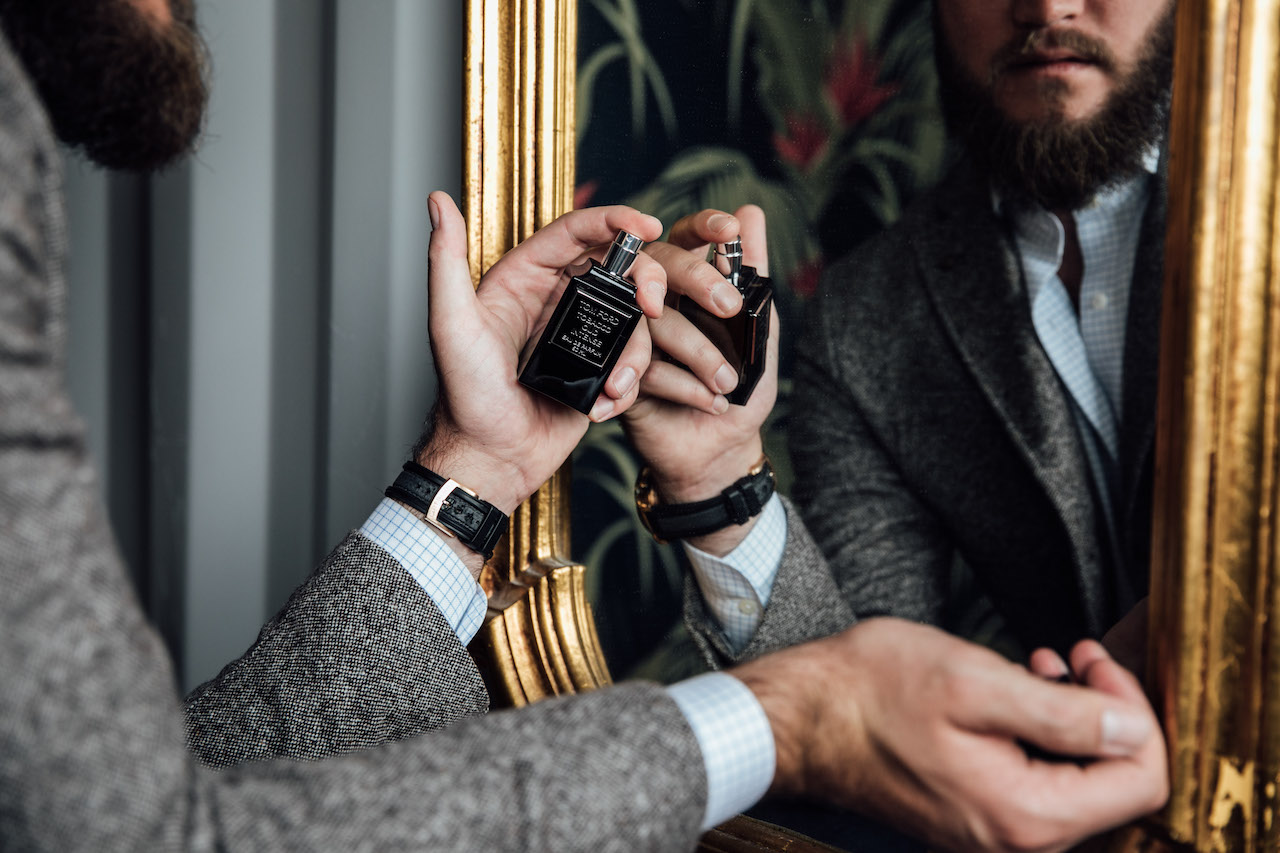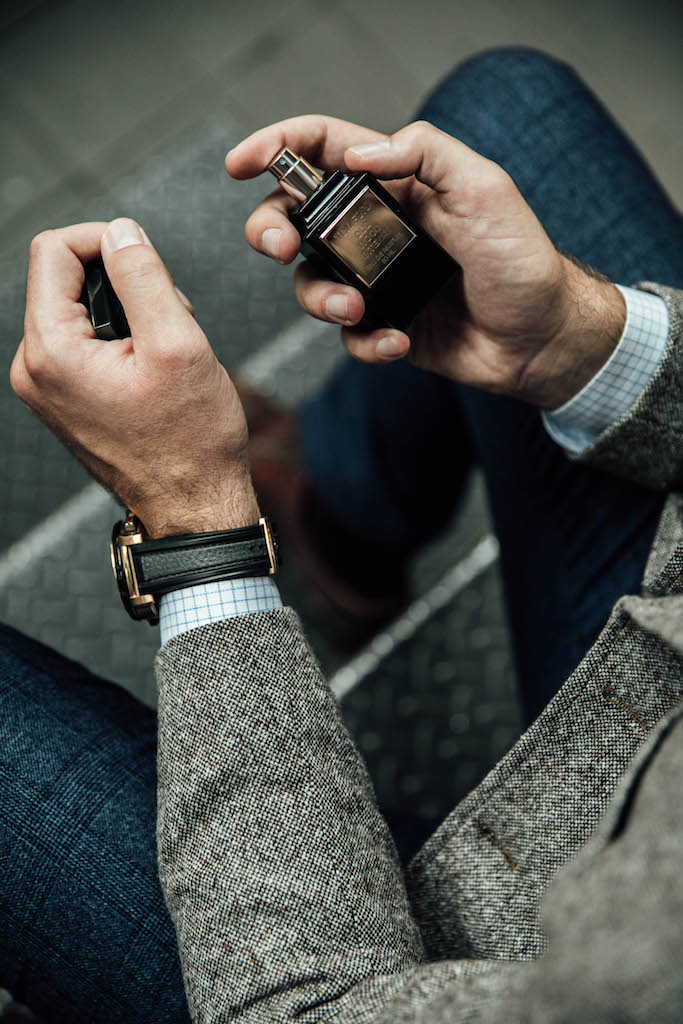 Men's fragrances – adapted to the season and the outfit
It is recommended to adjust the scent to your outfit and the season. In spring and summer it may be a bit flowery and fresh. In autumn and winter, e.g. wooden or leather scents are recommended.
From the vivid and celebrating spring, through the summer with its heat, or the autumn with its wild side, to the freezing winter. Anyone who has listened to the four seasons of Vivaldi can, in principle, adapt his fragrance to this beautiful masterpiece.
Your aftershave – chosen correctly
The name speaks for itself; an aftershave is only used after shaving. Please don't buy it at the next gas station or just any other mainstream product.
How it's done
Meanwhile, there is a barbershop at every corner. Your barber is happy to help with less known, good-smelling products. Otherwise, there are numerous online shops or nature-based products to buy in selected stores.
Men's Fragrances – Eau du Toilette Vs. Eau de Parfum
A perfume consists about 80% alcohol, distilled water and dissolved natural essences. With a growing industry, however, synthetic fragrances are often used.

What is the difference of an Eau du Toilette vs. Perfume?
To be honest, most Eau du toilets don't smell very good, nor they last very long. The difference is the strength. There are different dilution classes, from up to 40% perfume to a scent called Eau Fraiche. Whilst a perfume can last for up to 8 hours, an Eau Fraiche is gone within much shorter time.
My choice – Tom Ford Private Blend
I have tried many fragrances in my life. Nothing suits me more than the Tom Ford 'Private Blend' collection. It combines – harmoniously like no other collection – attributes such as masculinity, elegance and timelessness. Another wonderful aspect: such a scent lasts the whole day.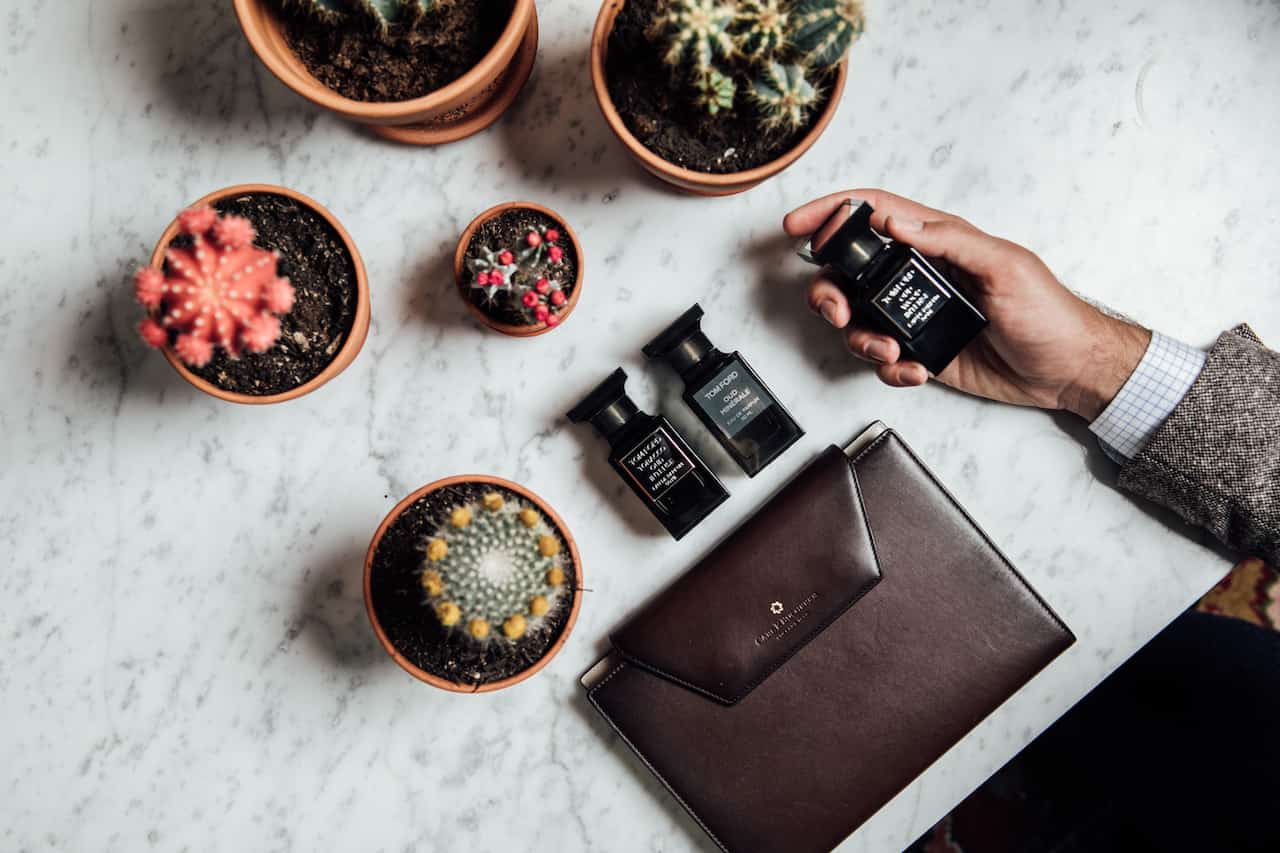 https://agentlemans.world/wp-content/uploads/2017/12/Männerdüfte.jpg
853
1280
Ralph Widmer
//media.agentlemans.world/2017/01/agw-logo-605.png
Ralph Widmer
2017-12-15 15:41:32
2019-01-27 12:05:09
Men's Fragrance - Things You Have To Look After