Red Bull Alpenbrevet 2016 – Our Experience
Friedrich Nietzsche ones said:
In every real man a child is hidden that wants to play.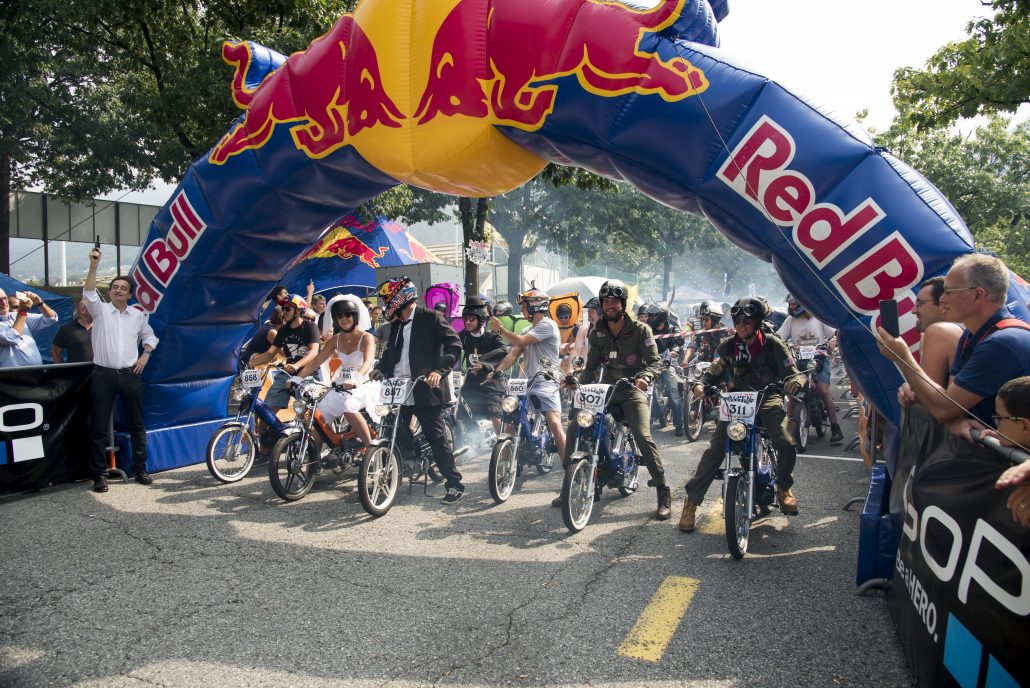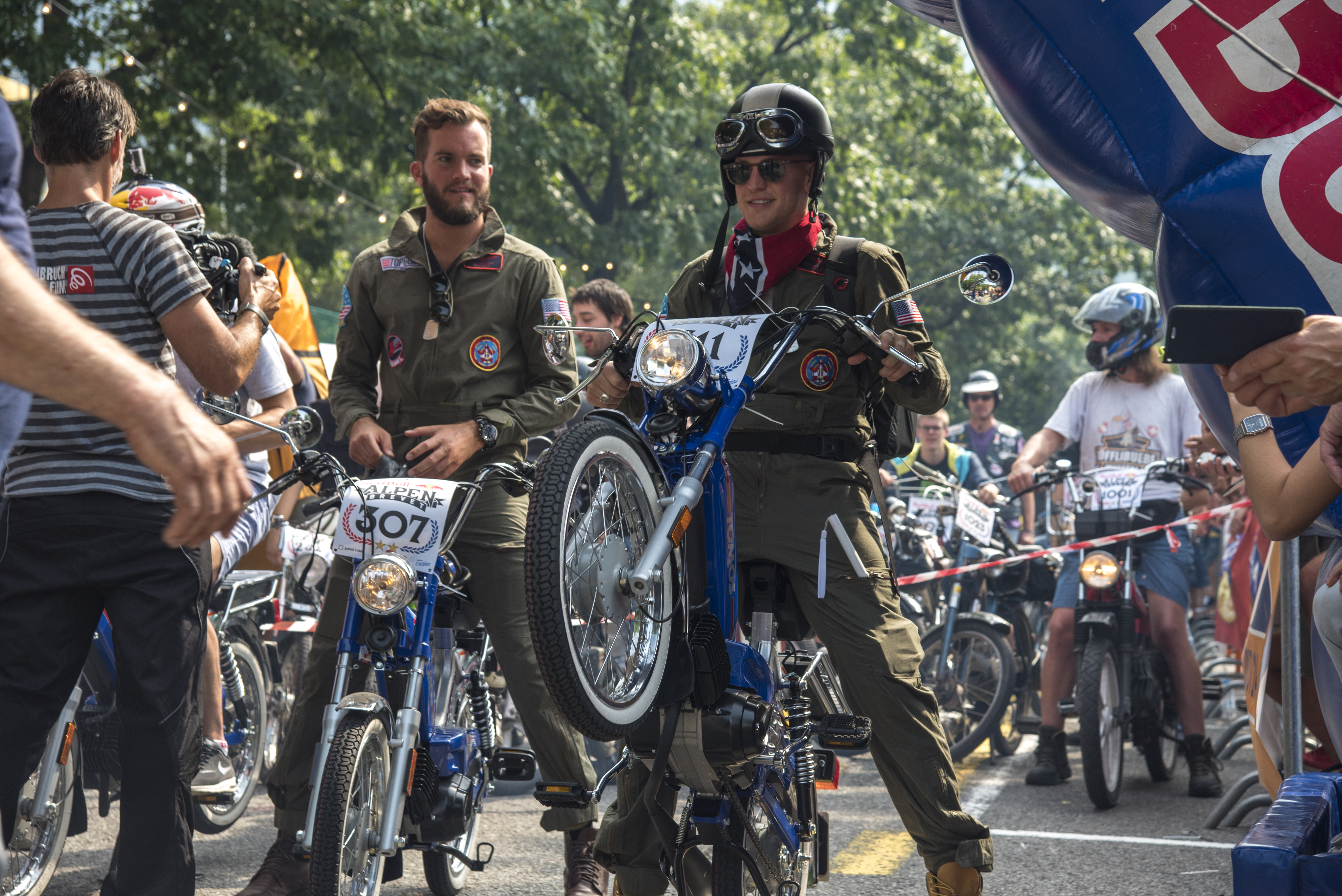 Nietzsche's quote is not more than the truth. I think it's one of the most important facts of a man's life. Never lose your child, never forget your humor and never stop playing tricks. We all grow older and we're probably also getting a bit more serious. At the end of the day it's those events we tell our kids about. Those when we were free, without doubt and sorrows. When we were boys.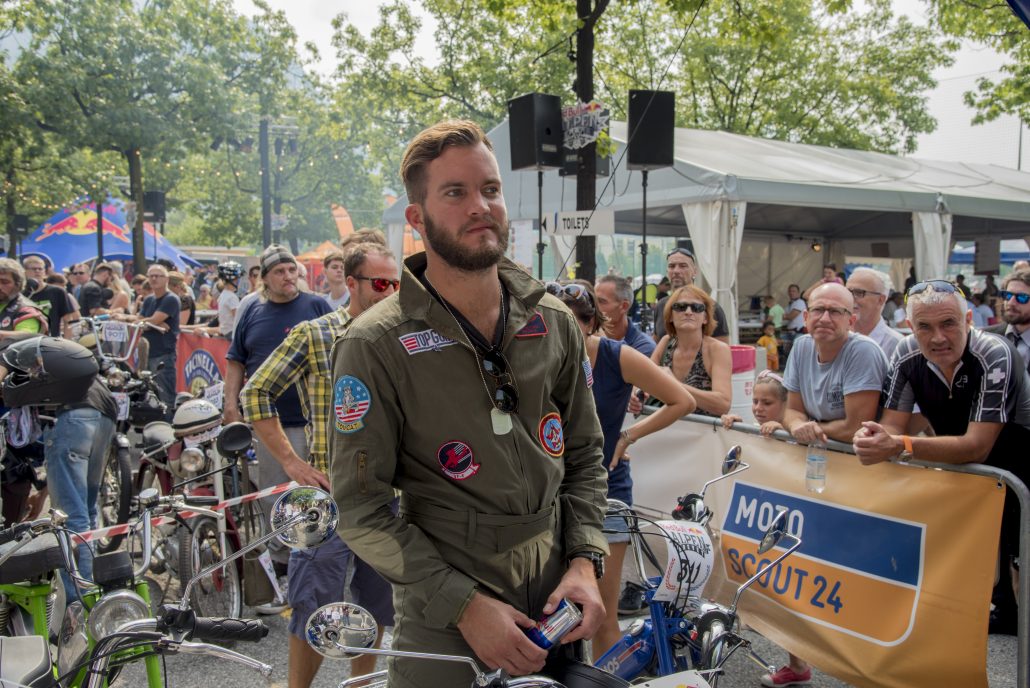 Red Bull Alpenbrevet is exactly the type of event where your hidden child is allowed to play the whole week-end. It literally belongs to the best days in my life and I am more than glad I could spend them with my beloved brother.
The aim was, to drive 120km over 3 mountain passes with a moped, disguised as crazy as possible. We decided to show up in a top gun dress. That sounds pretty insane, no… it is insane. The whole race started on a sunny Saturday morning in Lugano. The weather was just perfect and people were all in a fantastic mood. Mopeds arrived from everywhere and people started to prepare their Red Bull race. They have investigated weeks and months just to participate this event.
After a furious start of the race we completed the first mountain pass which was also the most difficult one. Half of it was hard pedaling work, pretty tough!
The whole route took us 8 hours to complete. At the end we were pretty exhausted but that was worth it! Thanks to Red Bull and Elena for organising everything – we'll be back next year for sure!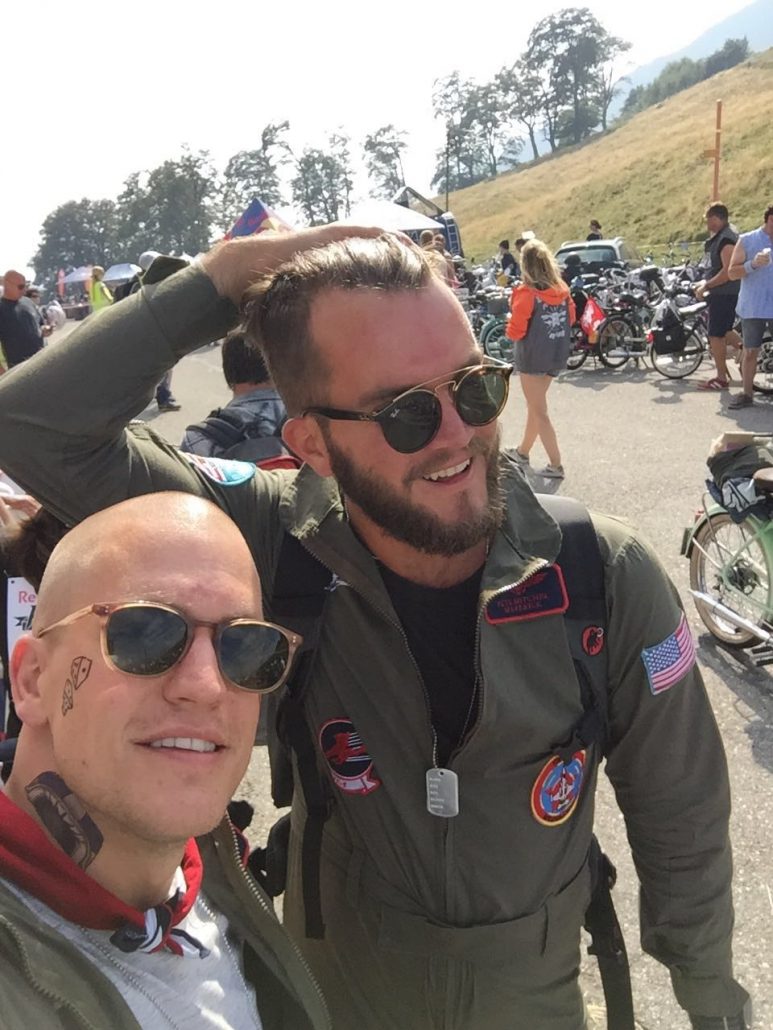 Guesthouse Castagnola
During our trip we stayed at the Guesthouse Castagnola. It's a cosy and beautiful B&B a bit outside of Lugano, hosted by a lovely couple. The room is very modern with high-class material and a huge bed. There is air con and wifi available and the breakfast is really yummy. Thank you so much for the time, it was a great!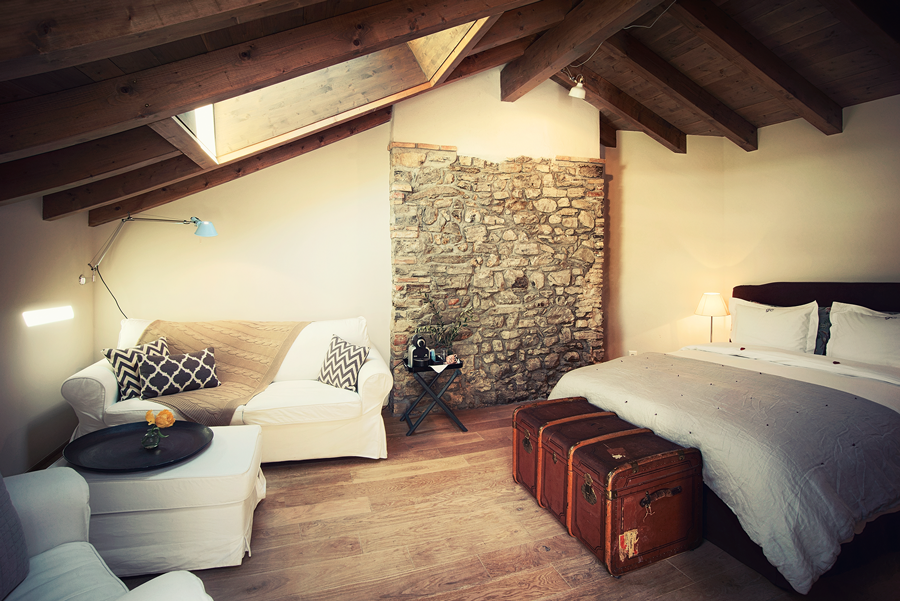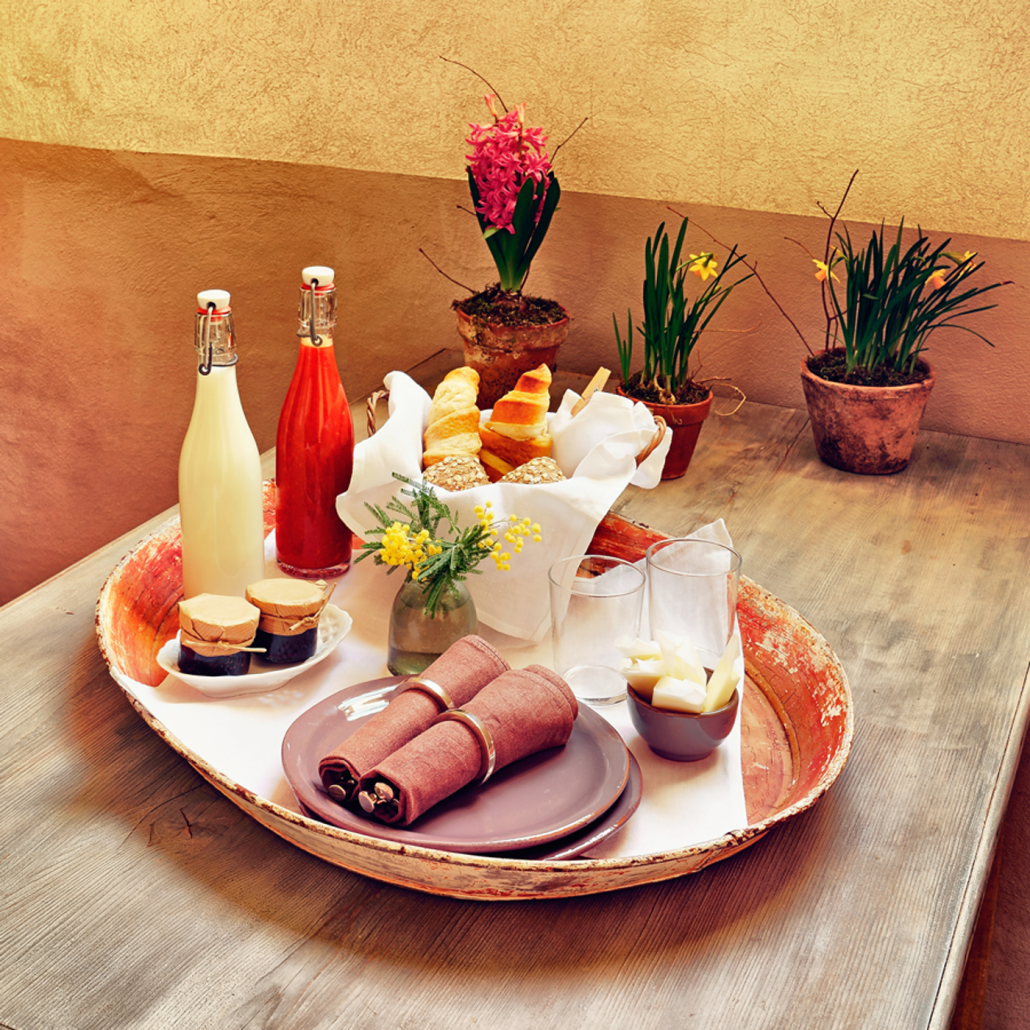 https://agentlemans.world/wp-content/uploads/2016/09/Red-Bull-Alpenbrevet.jpg
4016
6016
Ralph Widmer
//media.agentlemans.world/2017/01/agw-logo-605.png
Ralph Widmer
2016-09-20 13:42:41
2018-07-03 13:36:06
Red Bull Alpenbrevet 2016