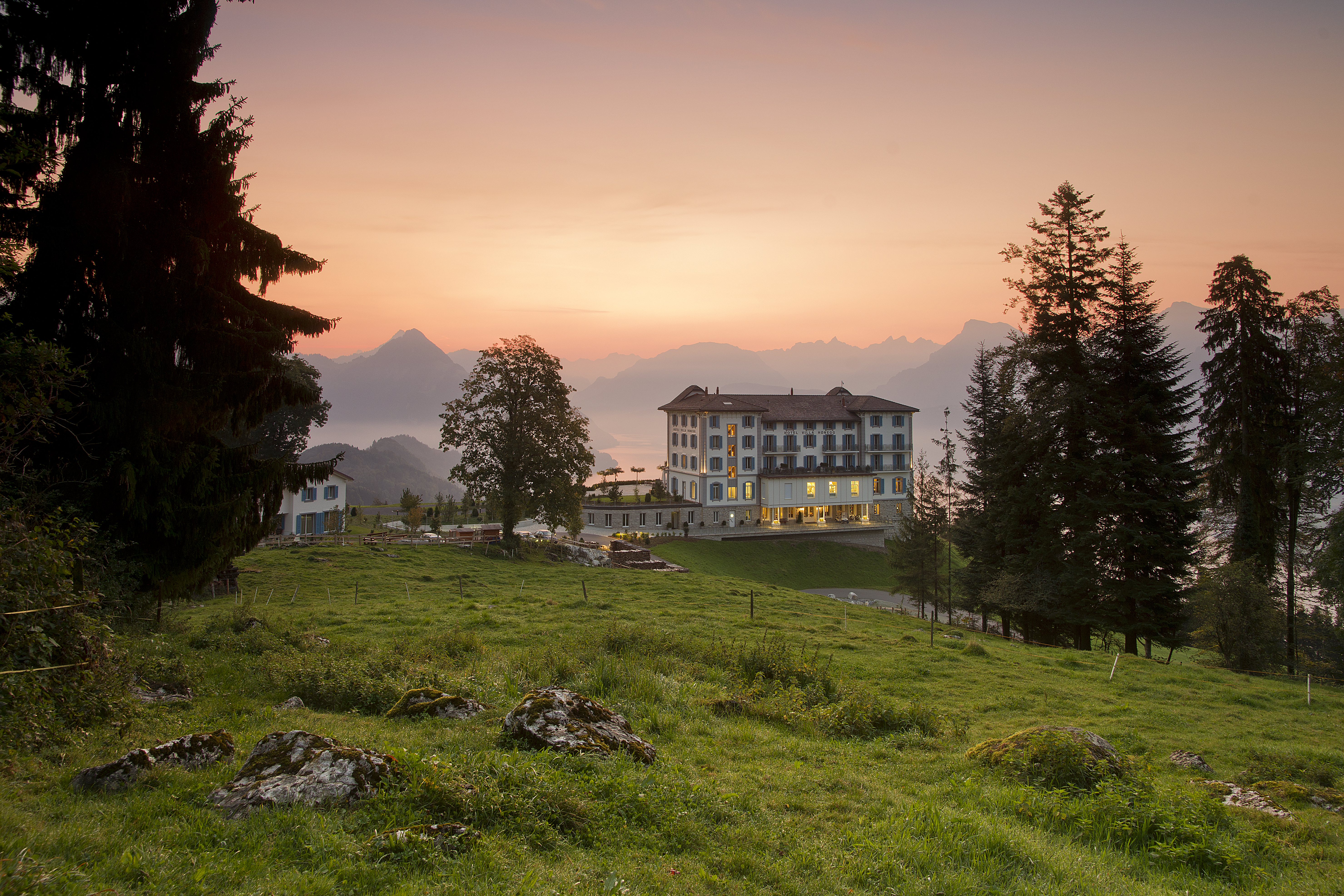 Villa Honegg – Arrival and Welcoming at the Boutique Hotel
After being welcomed by the Director Mr. Durrer himself , the 5-star Superior Hotel felt like a home to us for the following days. With its 23 beautifully furnished rooms and the splendid spa area, at Villa Honegg you find privacy and relaxation in a unique setting. The staff remembering your name and preferences and us getting to know the other guests made our stay even more special.

Villa Honegg – Innumerable reasons to stay
From the picturesque view over the breathtaking infinity pool and the courteous personnel to the boutique hotel's homey and spacious rooms, Villa Honegg is the perfect place to stay for honeymooners, business people, adventure seekers, families or weekend-travellers like us.
Villa Honegg's location in the heart of Switzerland above Lake Lucerne is very central and close to tourist and business destinations like Zurich or Lucerne. Nevertheless, the boutique hotel on Bürgenstock is remote enough to relax and switch off immediately after the arrival.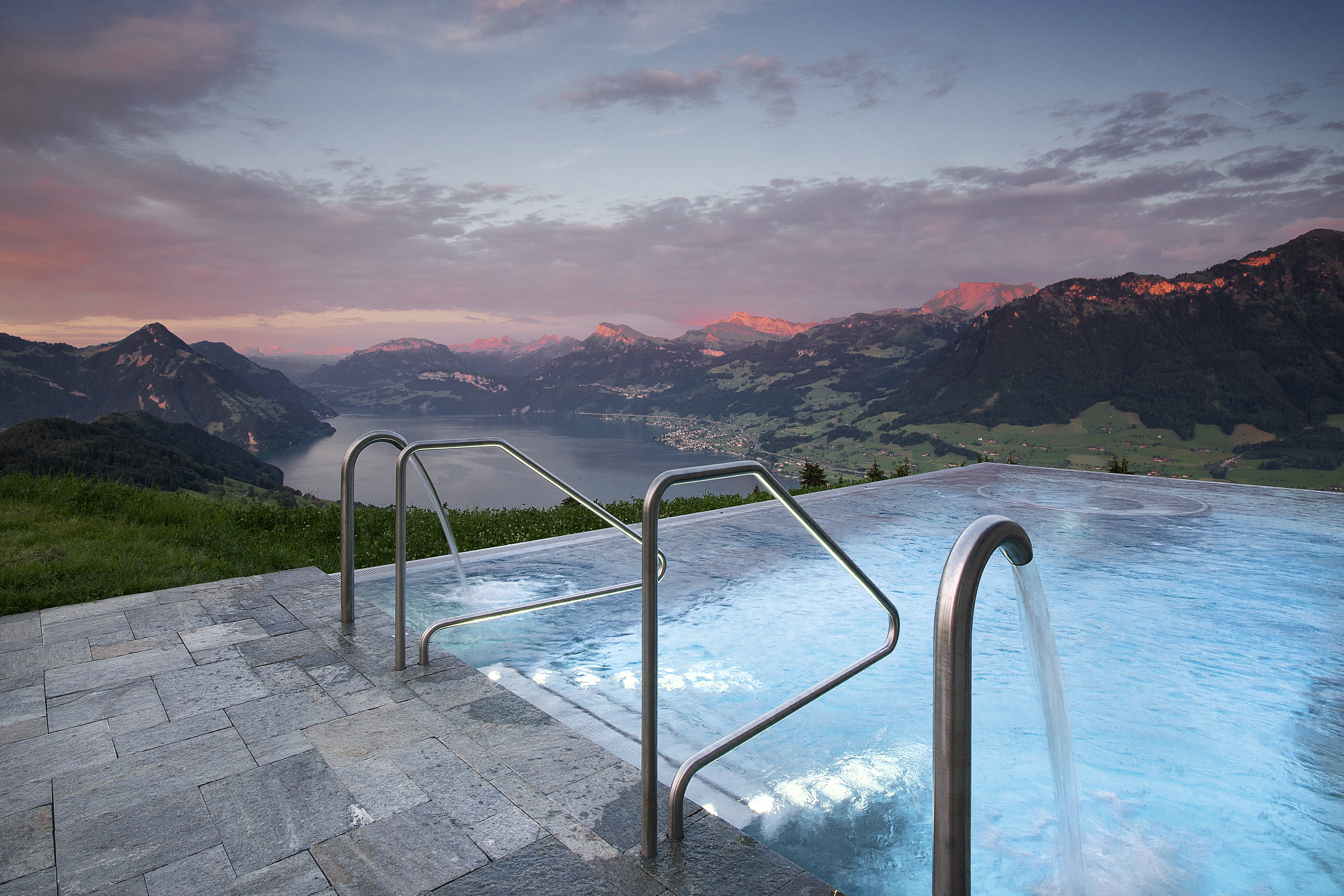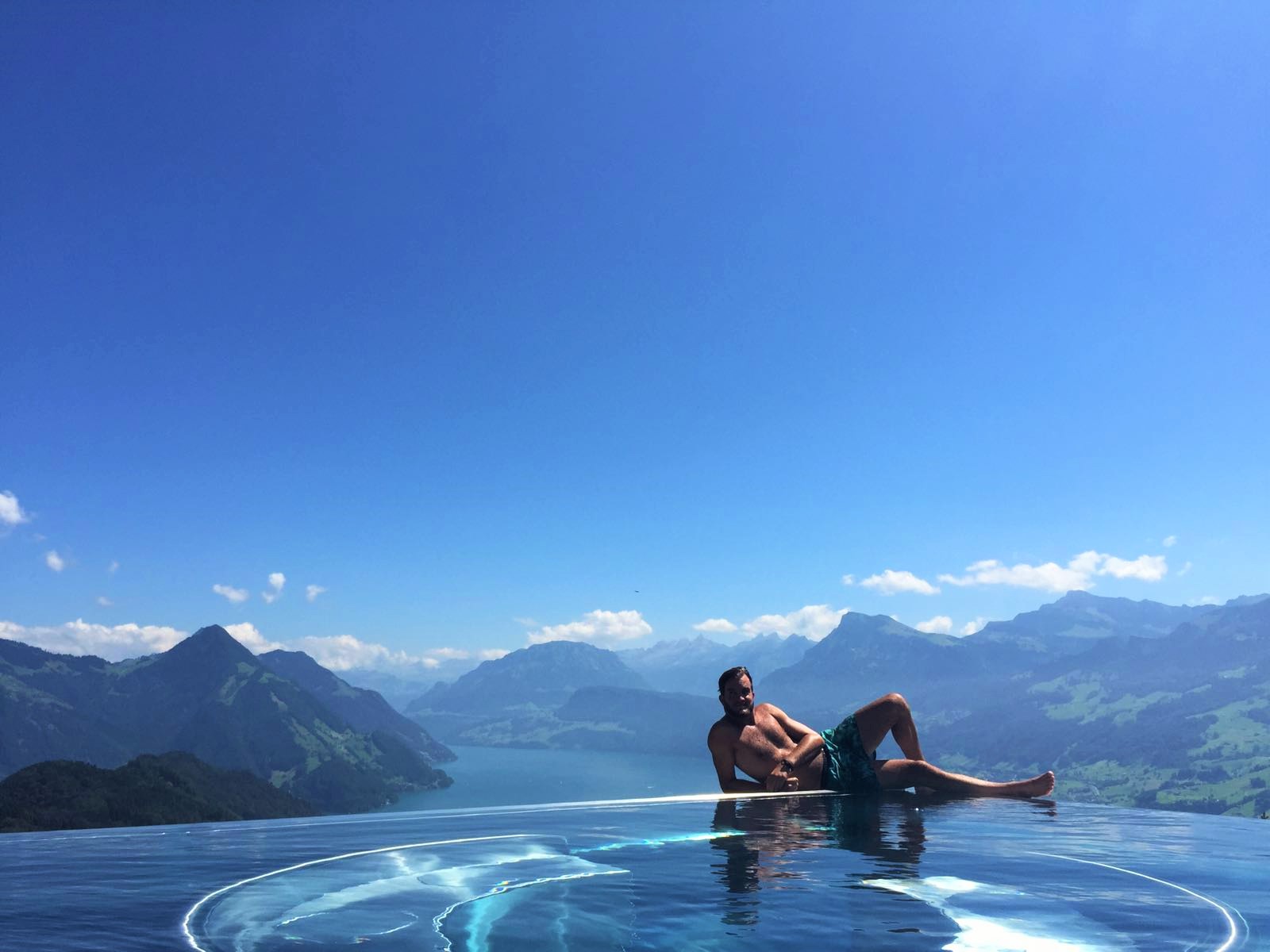 Breathtaking View from the Terrace
The atmosphere on Villa Honegg's terrace is absolutely mindblowing regardless whether at dusk or dawn. As the terrace faces east, the morning mood during breakfast or brunch (for all brunch-lovers: Villa Honegg's substantial à-la-carte breakfast menu is available until 2pm!) – or even during an early morning swim at the infinity pool – is just divine. However on clear days, yet at dinner you get to watch the sunset from Villa Honegg's dining terrace as the vibrant purple-red play of colours mirrors on the rocks across Lake Lucerne.
Would you like to visit this astonishing place? Book your room HERE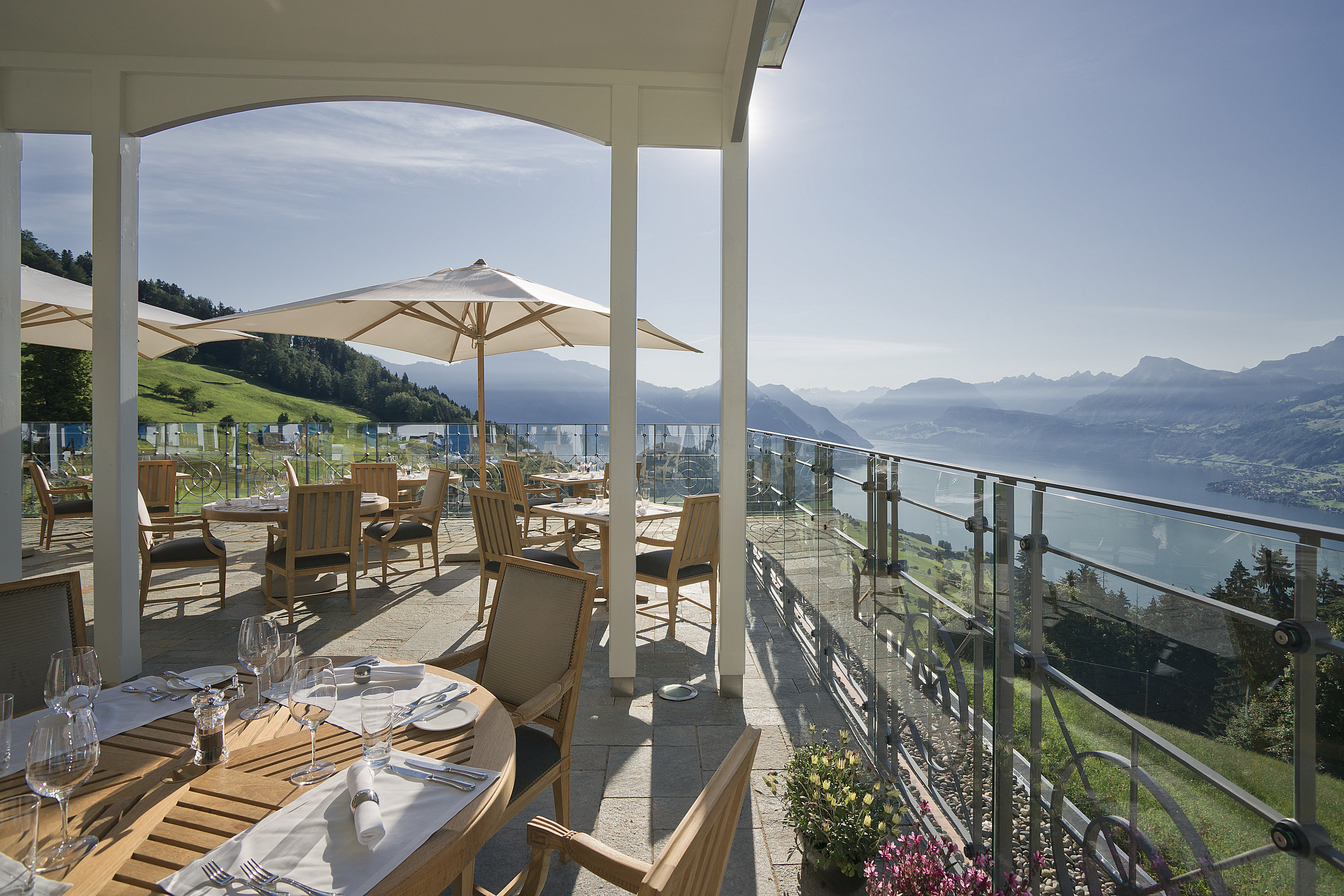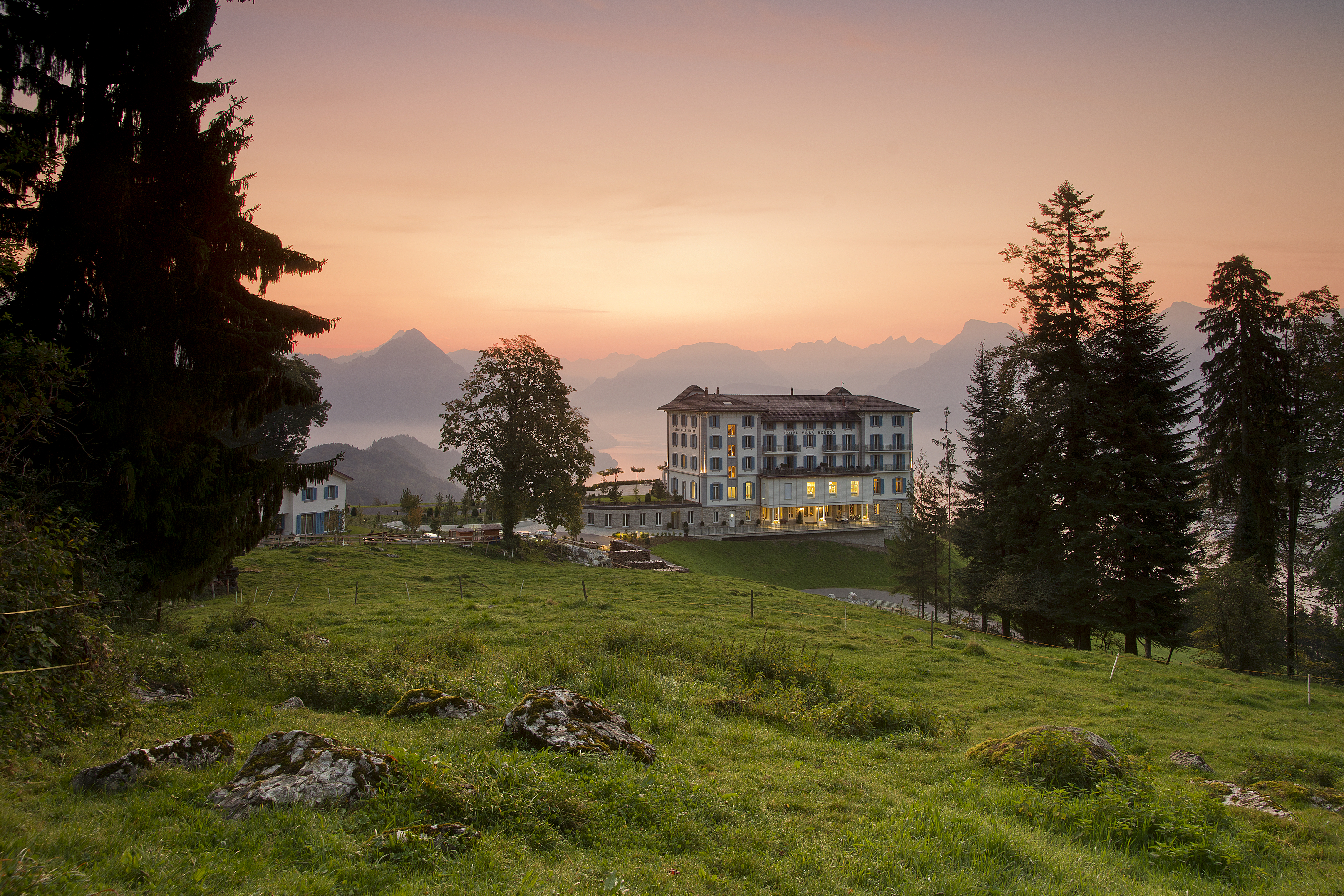 Jaguar F-Pace Introduction
For the first time in Jaguar's history, the brand has recently presented their new SUV. The F-Pace might arrive a decade later than it's competitors – but frankly, who cares – SUV's are still a massive trend all over Europe.
The front remembers of the other Jaguar models, it's the look of an angry cat with its wide and sharp expression. As the model just came out, some people are seeing it for the first now that I am driving it and the reactions are immensely good! Jaguar designers should be celebrated for their curation of the F-Pace's details!
Jaguar calls the F-Pace 'a performance cross-over for people who love driving' – and they're absolutely right. I love to drive this car and every time I start the engine there is an excitement coming up. The new model competes directly with the Porsche Cayenne, Porsche Macan and of course the BMW X3. You can trust me when I tell you – it does it very well.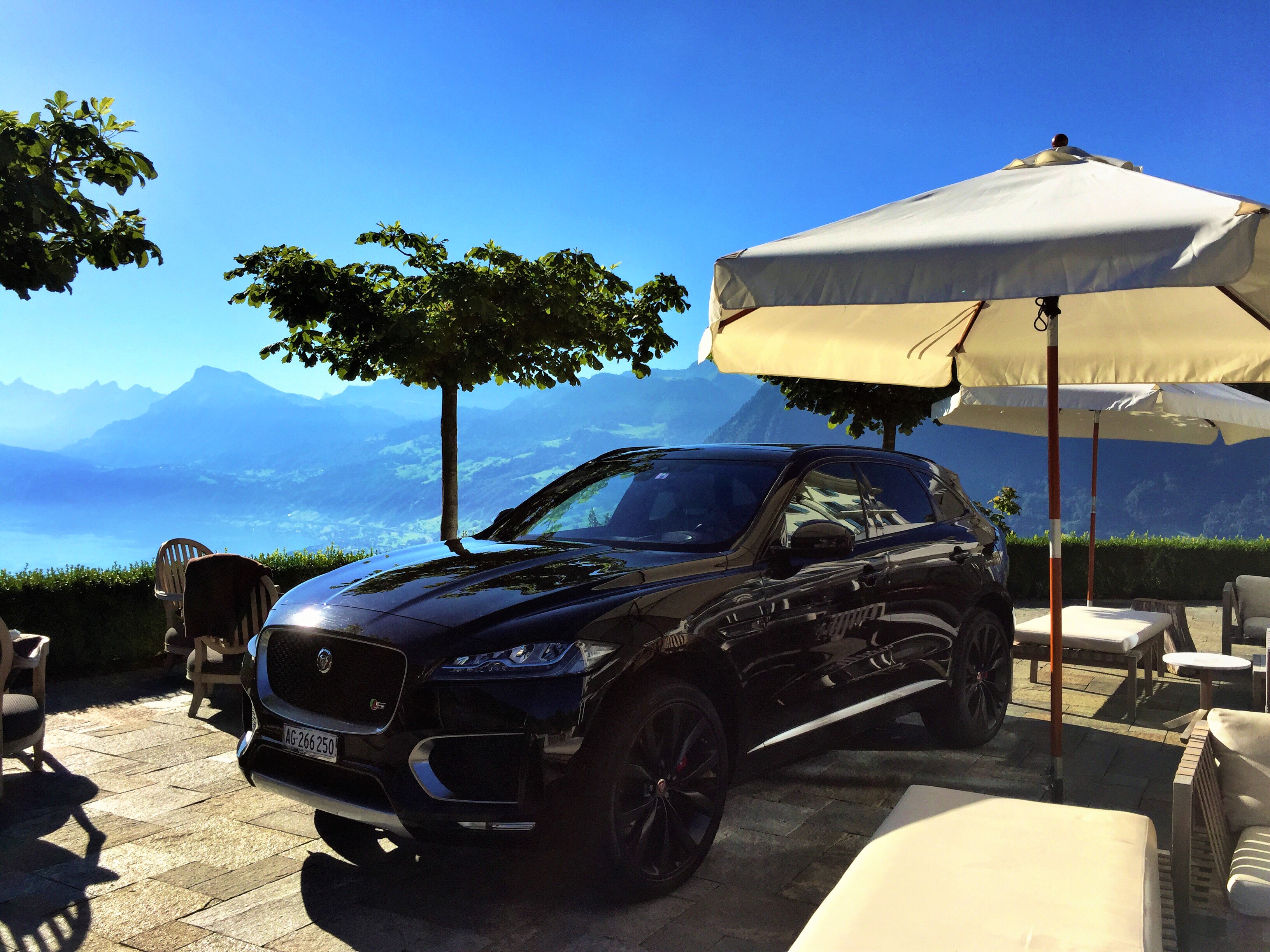 The Jaguar F-Pace First Edition
I'm currently driving the most powerful diesel version of the Jaguar F-Pace. It's a turbo charged 3.0 litre Diesel producing 300bhp and 700Nm torque!
Aluminum construction creates a rigid structure; sharp steering and fantastic body control – that ends up in much driving confidence. The interior is roomy and plenty of space is available for ski week-ends, or journeys of big families – no problem!
There is a huge list of features which are simply amazing and I'd like to mention them:
The huge panoramic roof brings a lot of light into the car, it can be opened any time
Extra large 22′ wheels? Come on, a cheeky and masculine detail of the F-Pace!
The touch screen got bigger, it's easy to use and there is so much to configure
Ambiance light glows in the night and whilst driving through tunnels – a very luxury and fine made detail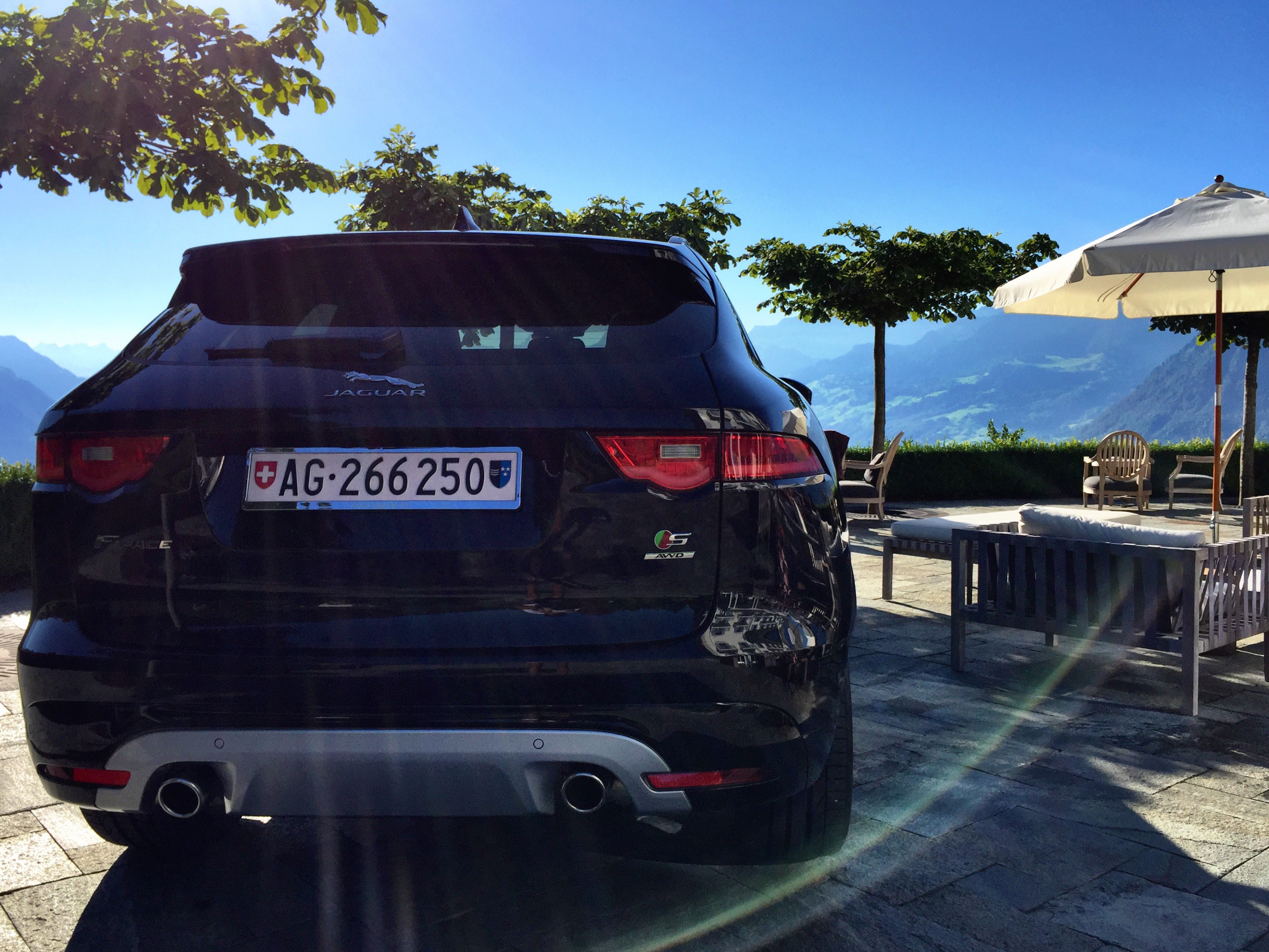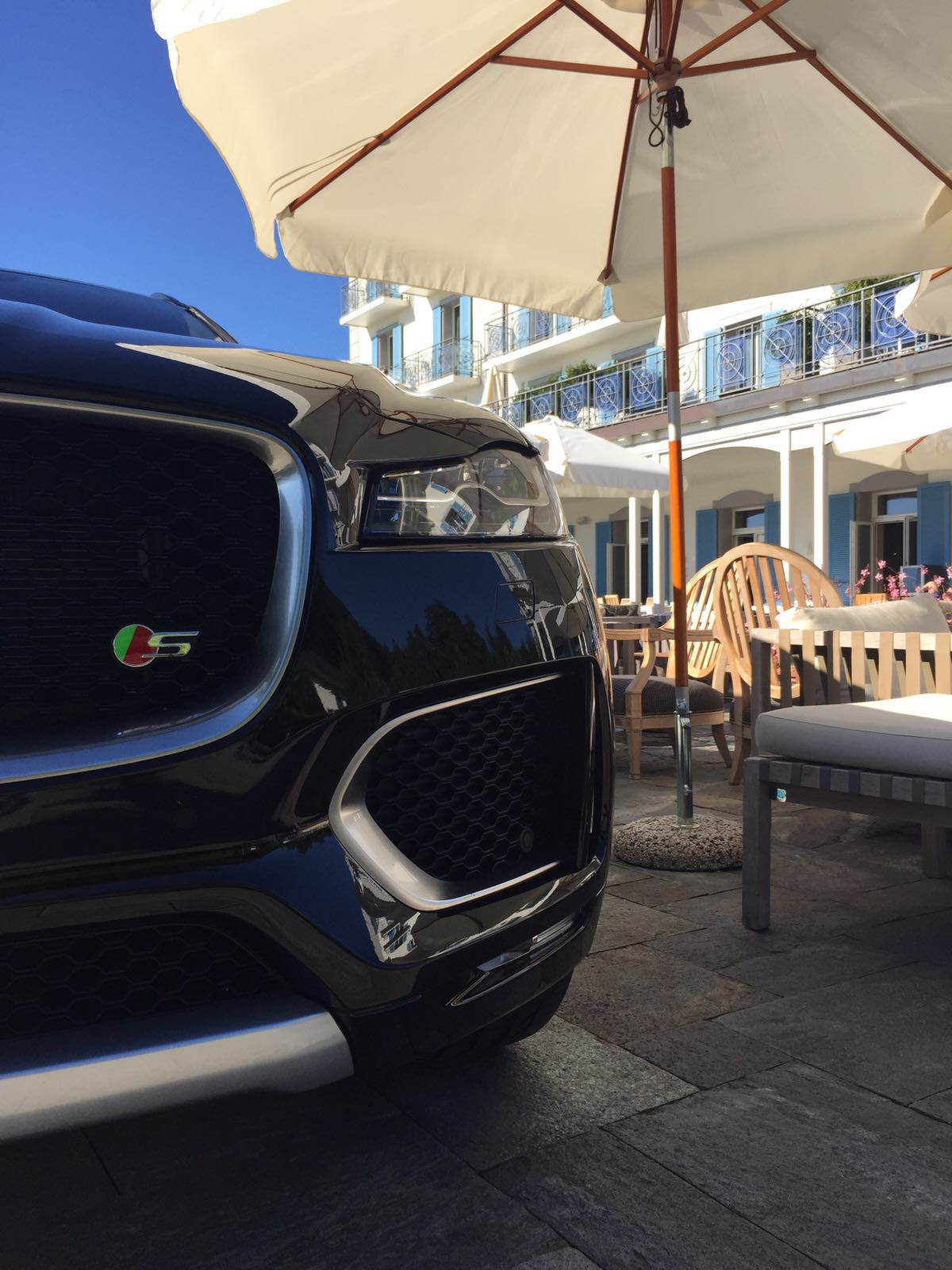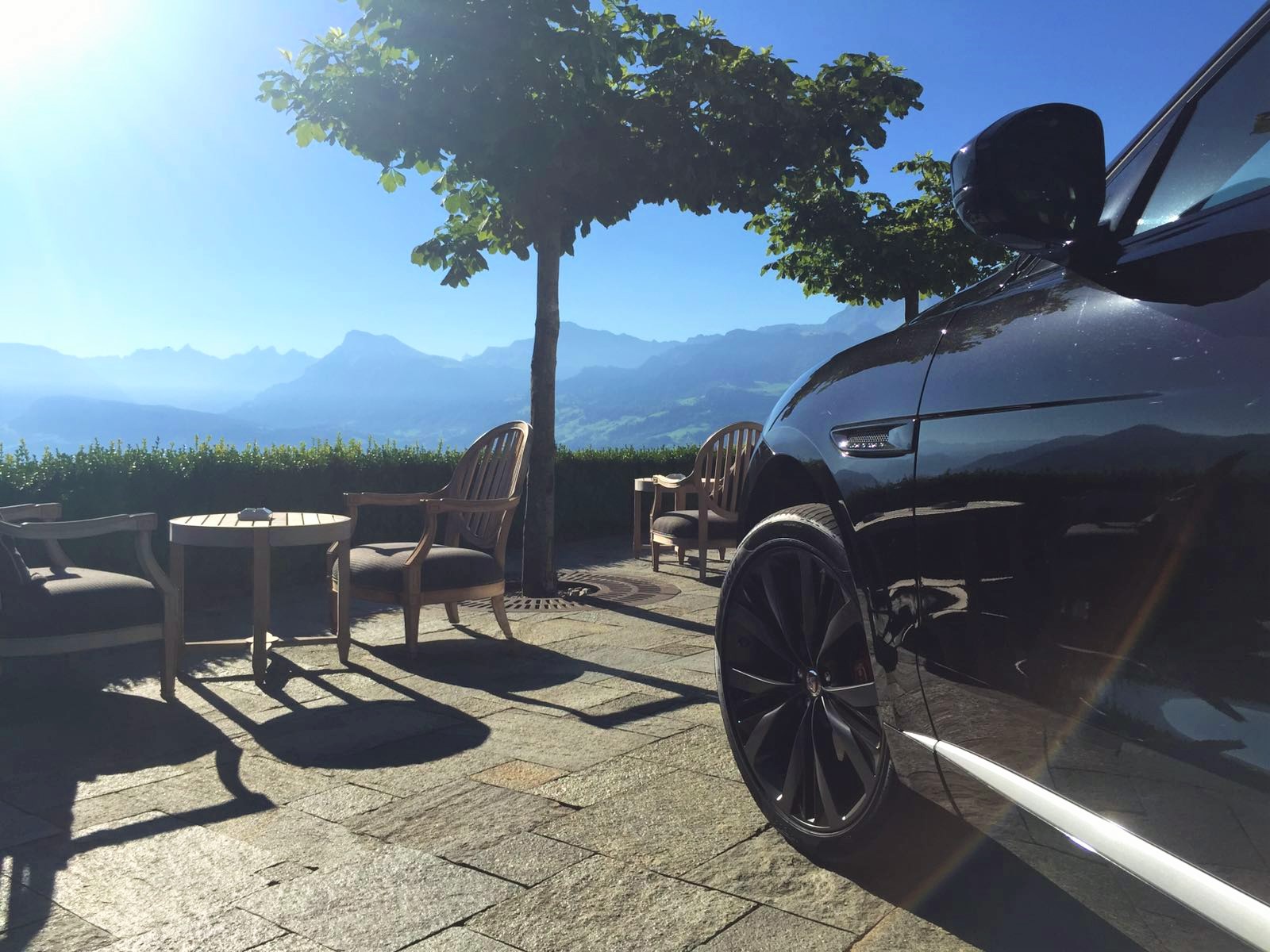 Jaguar F-Pace – Interior
The F-Pace's interior is tactile and attractive. It looks and feels classy in a way only Jaguars does. Therefore it is far more special to sit in than a BMW X4 or Porsche Macan. What's more, it's easy to use. The satnav is just fantastic and works like a Swiss movement.  F-Pace has an extensive range of handpicked leathers and sophisticated finishes. These premium materials give F-Pace one of the most comprehensive interior choice in its class. This is your perfect opportunity to create a space that reflects your individual style.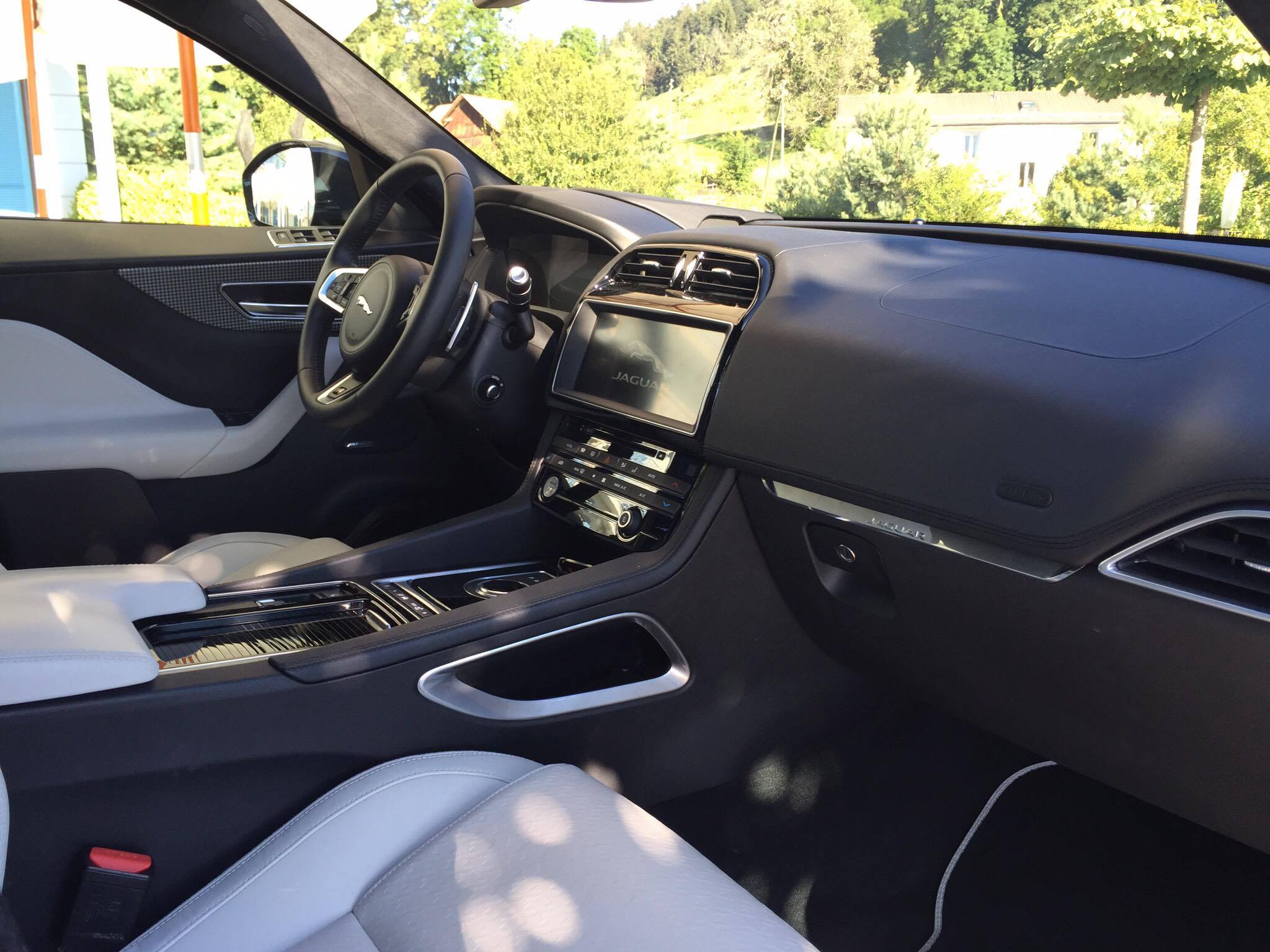 A Gentleman's closing words
We have spent a truly wonderful and relaxing week-end at Villa Honegg. On the road with the Jaguar F-Pace, one of the best SUV's I drove so far. Thanks to the lovely team at Villa Honegg, we were treated in a typical Swiss way – the customer is king. The nobel-prize-worthy producers of the Jaguar F-Pace have done their job in the best possible way! What would a gentleman want more than such a perfect week-end?
https://agentlemans.world/wp-content/uploads/2016/08/villa-honegg-aussicht.jpg
3945
5918
Ralph Widmer
//media.agentlemans.world/2017/01/agw-logo-605.png
Ralph Widmer
2016-08-10 09:39:14
2016-11-02 11:35:41
Villa Honegg And The New Jaguar F-Pace