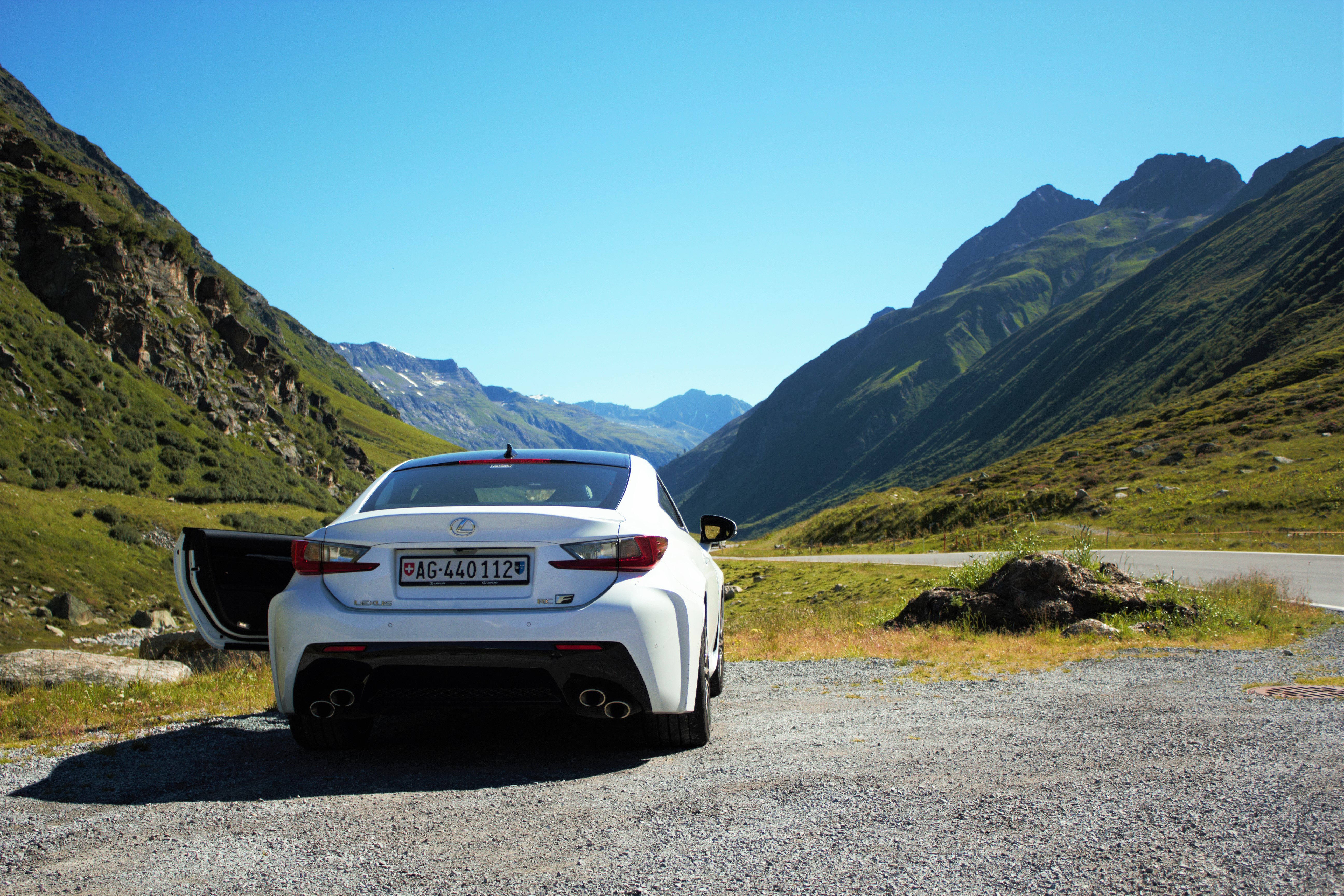 Lexus RC F – Introduction
"Get out of my way". This is what Lexus RC F seems to say when you catch a glimpse of it from your rare view mirror. This aggressive-looking car is enough to get you to move over. Designed with a domed hood, a deeper grille, flared fenders, distinctive fascias, and cooling ducts, the RC F turns into an angry-looking car on the roads.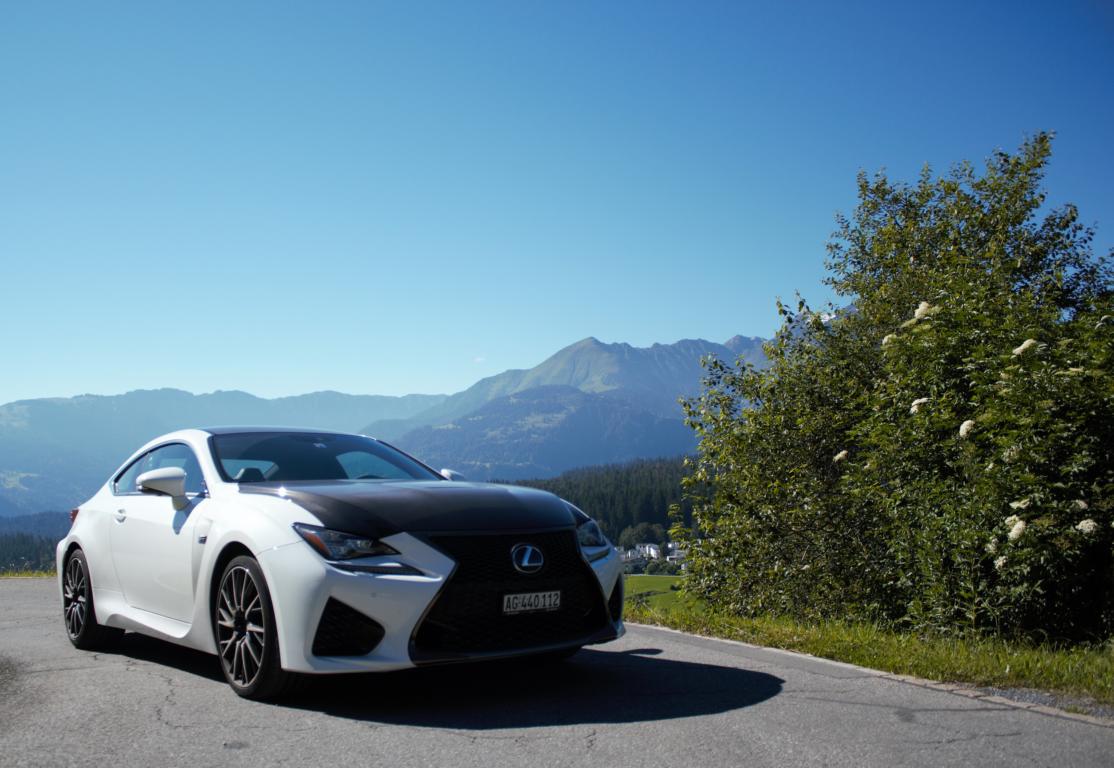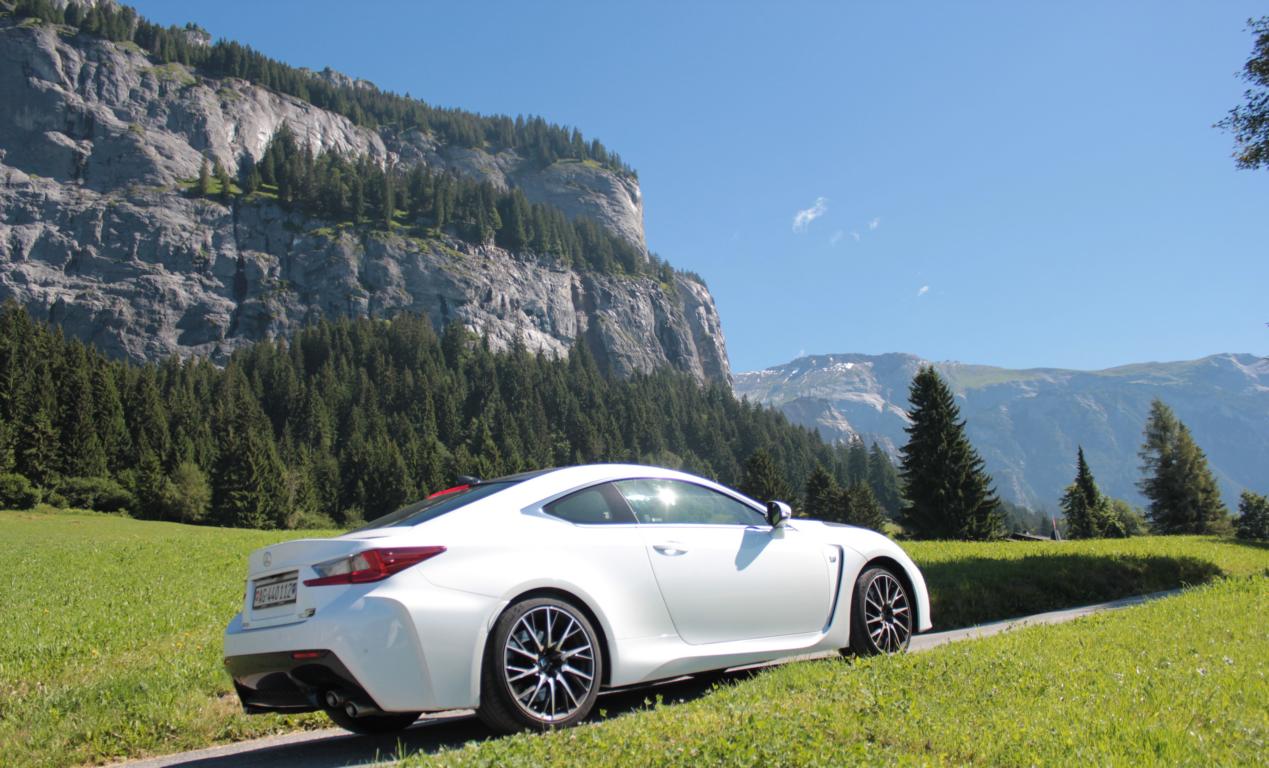 Lexus RC F – Summary
Lexus RC F is a high-performance two-door coupe. The rear drive beast is powered by a 5.0-liter V-8, rated at 467hp and 389 lb-ft of torque. This is paired with an eight-speed automatic transmission. Being a very powerful sportscar, the moderate fuel consumption should be appreciated.
Drive with Ease
+ Positives
The Lexus RC F contains unique gearbox maps with variable drive modes. – This combined with the pleasant comfort and the V-8 power makes the drive more than worthwhile. Another striking feature of this car is that the engine has two very different characters – it is capable of being ultra-smooth and quiet at low revs, and it also has competence of bursting into an energetic mid-range with increase in intensity and volume right up to its red line north of 7,000 rpm. The engine sounds fantastic and the well-tuned suspension handles 19-inch wheels with great ease.
To help make the parking easier, technologies like a reverse camera, proximity sensors and rear cross traffic alert system warn the driver ahead or on either side. All that you need to ensure while parking the car is that you have enough space for the wide doors to open.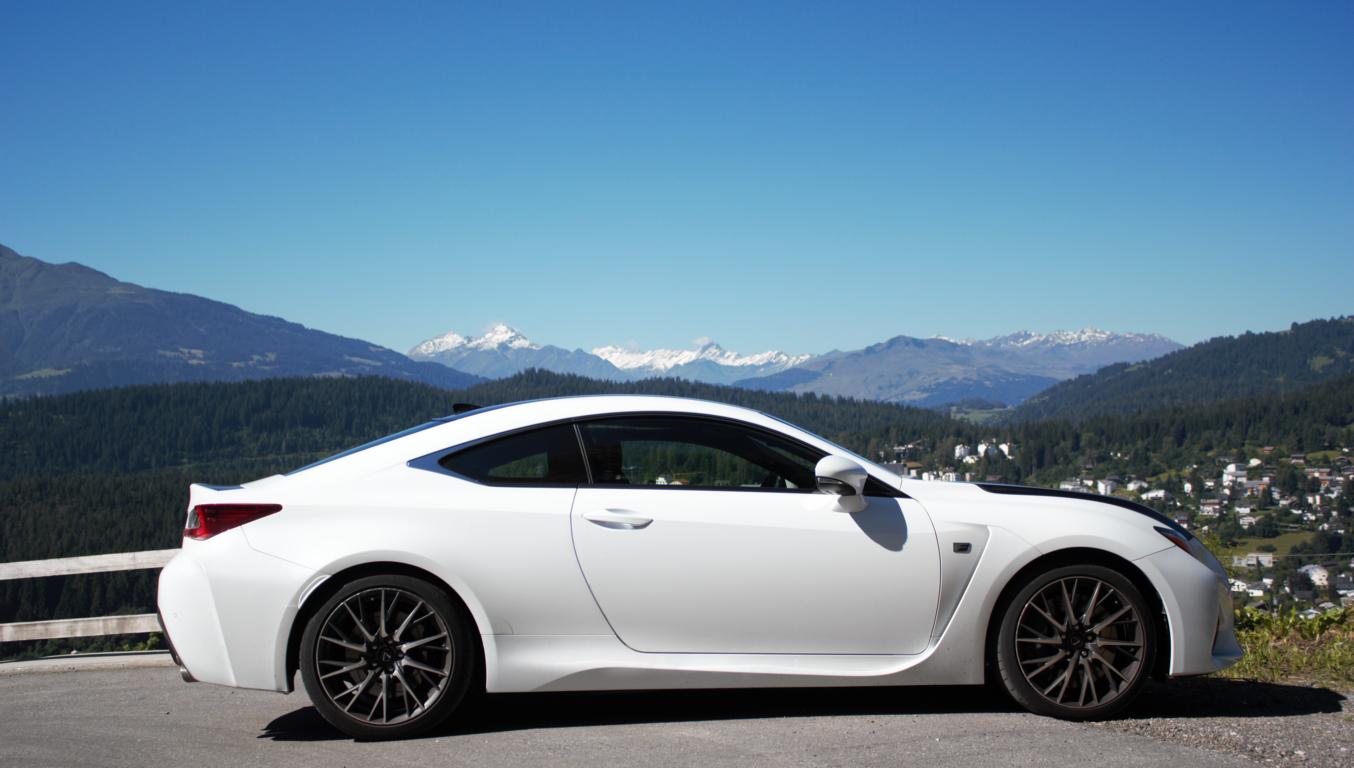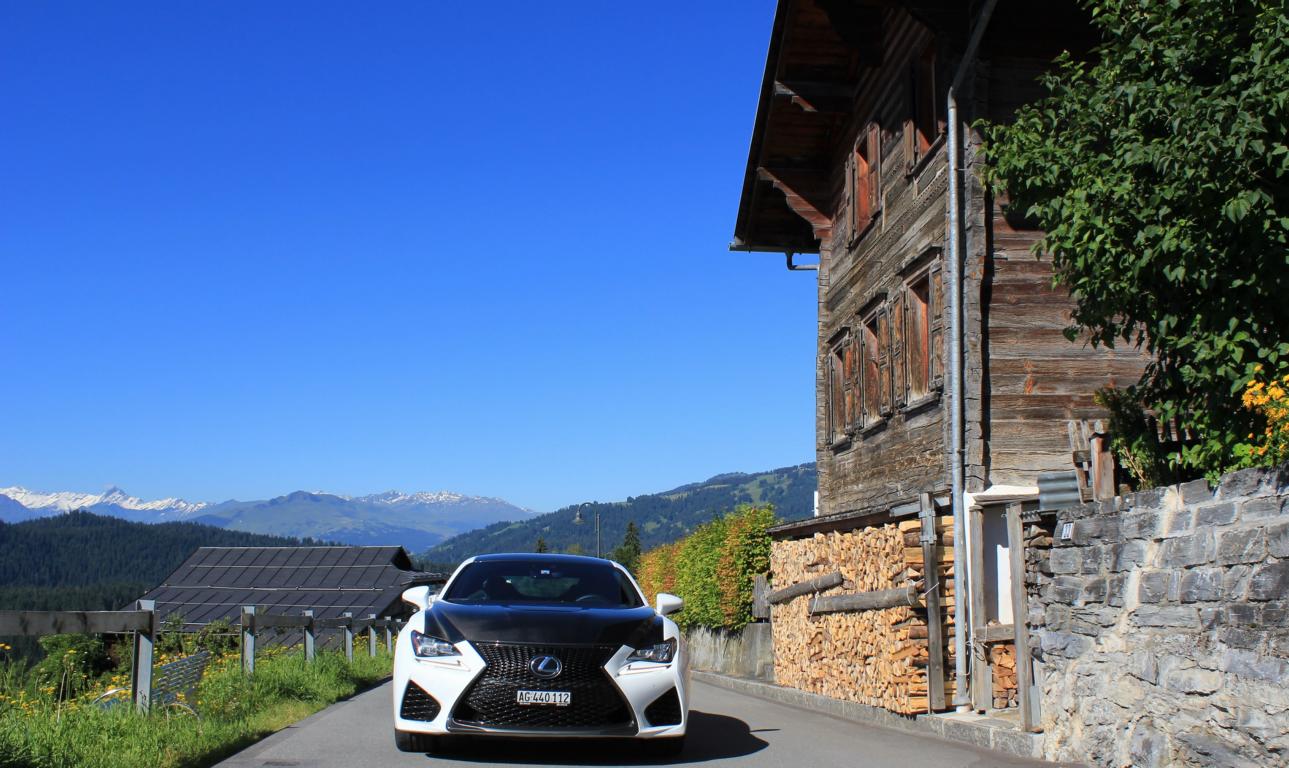 Negatives
The weight is one of the most noticeable issues. The RC F is 225kg heavier than most of its top rivals. Even though it can be handled with plenty of grip, due to its weight it is harder to control the vehicle. Besides, the breaks show the signs of stress and mid-corners adjustments become harder to enforce.
Regarding your investment, you might want to consider this to be more of a Grand Tourer (GT) car than an attacking sports coupe.
Lexus RC F – Interiors
The interiors of RC F reflects simplicity and calmness in contrary with its exterior looks – noisy, polarising and complicated. The welcoming and supporting front seats gives an upmarket feel to its user. The car has got enough noise insulation and is technologically updated as it assists the driver electronically by keeping him/her alert of any incoming dangers.
The car has enough storage space to accommodate a suitcase and a few smaller bags, but concerning this, it doesn't quite keep up with the BMW M4 or Audi RS5.
The RC F's cabin is designed with plenty of interesting details such as LFA supercar-inspired gauges and gadgets like a G meter.
As it is a sportscar, passangers sitting at the back do not have plenty of room as the curved roofline and pushed back front seats use up most of the space. The dashboard contains a lot of buttons. Functions of these buttons could be easily carried out through touchpad, thus making the presence of the buttons redundant.
The Lexus RC F accommodates a main 7-inch screen, mounted conveniently high on the dash. Though the screen looks smarter, the touchpad that is used to control it needs getting used to.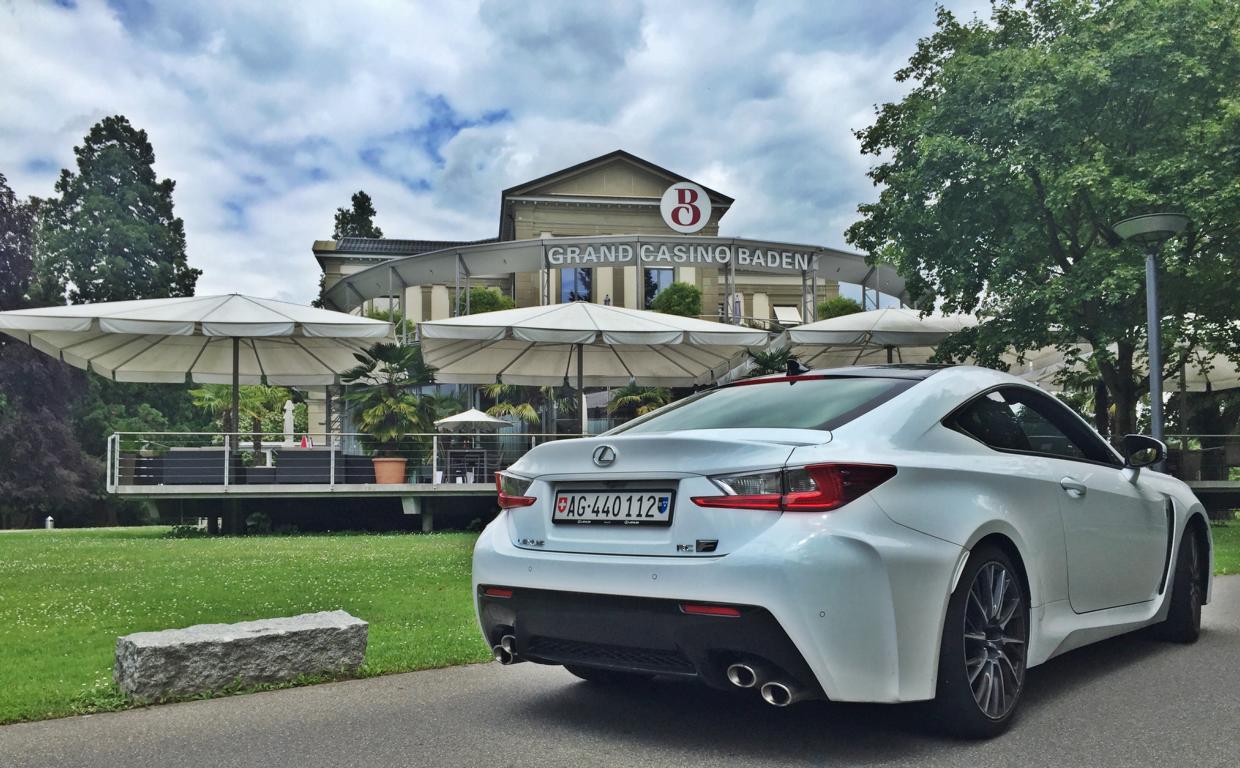 Lexus RC F – 'Priced' Possession
The RC F isn't cheap when compared to its rival cars. Lexus also offers a carbon version of RC F in which the roof, spoiler and bonnet are made from carbon-fibre-reinforced plastic panels. Opting this model can save 9.5 kgs.
The option list also includes an upgraded torque, a sunroof and an adaptive cruise control. The tracking system which is also included in the option list helps the owner recover the car if it gets stolen.
Lexus RC F – Safety Concern
The Lexus RC F features eight airbags, and this includes knee bags for the driver and the front passenger. The advanced stability system in the car will help the driver regain the control over the car. The blind spot monitors and LED headlights promote safe driving. As Lexus has a good record with respect to crash safety, there is no reason to be sceptical about the model.
Overall, this is one of the luxury cars that offer excellent performance and daily drivability.
RC F offers plenty of performance, LFA-inspired interiors and extremely gorgeous looking exteriors. This makes Lexus RC F an extremely enjoyable car to drive.
A Gentleman's Closing Word
I had a lot of fun with the Lexus RC F, it's absolutely genius at cornering and delivers very solid power in all sort of situations. I can't wait to drive the GS F!
https://agentlemans.world/wp-content/uploads/2016/08/Lexus-RC-F.jpg
3456
5184
Ralph Widmer
//media.agentlemans.world/2017/01/agw-logo-605.png
Ralph Widmer
2016-08-24 08:32:53
2016-10-25 15:04:18
Lexus RC F - Enjoy The Thrill Of Driving