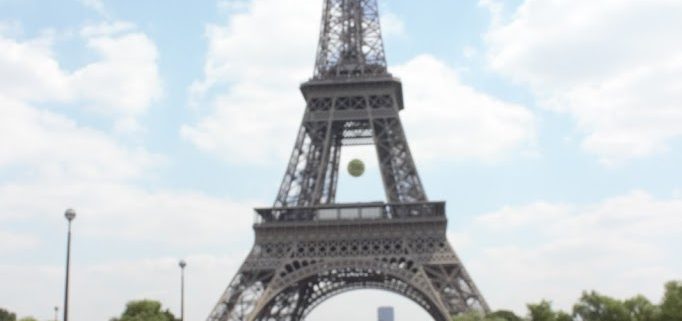 This week I was on my way to Paris, to visit the city and see one of the four Grand Slam tournaments in the world.
Named after the French aviator Roland Garros, it is the premier clay court tennis championship event in the world and the second of four annual Grand Slam tournaments.
The players are usually starting their season on clay, in order to be prepared for those courts. Clay is slower and that makes it a more exhausting type of match. 
There is no doubt that tennis is a sport for gentlemen. Even in the early years the tournaments came up with a dress code for the players. 
Tennis is one of those games where players are expected to conduct themselves with a certain amount of dignity and grace.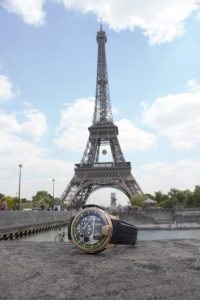 Paris was showing all it's beauty and glance. Such a romantic city with so many beautiful places to visit. There are so many hidden flower stores, cute bars and cafés. Love this city!

The weather was great on Wednesday, sunny and pretty much no clouds. On Thursday when I went to see the matches it was a bit colder, more windy & cloudy.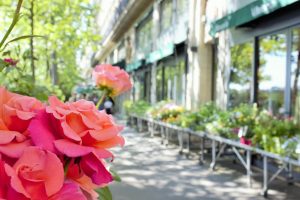 It's the early bird that catches the worm, so I arrived in the morning to feel the energy of such a big event. That first really impressive moment – when the ballkids are running towards the court 'Suzanne Lenglen' and singing songs together – just powerful.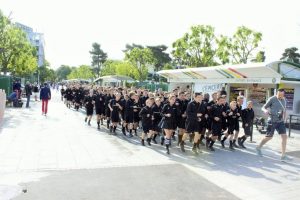 So, let's talk about the first game of Men's Single match.
Rafael Nadal – Nicolàs Almagro
Rafa is the 9-time champion in Paris. 5 titles of them in a row. Nadal is the king of Roland Garros, the crowd loves him here! It is just incredible how strong and fast Rafa is. And meanwhile he is also serving better. All those facts make him my personal tip for the title this year.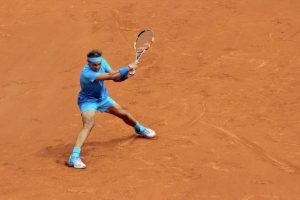 Nadal is not only famous for winning Grand Slams, he is also known and feared for his tremendous helicopter forehand (buggy whip).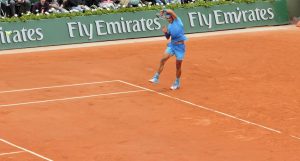 Almagro played a great match. He made a couple of super points with his strong backhand. During the match he was hitting the lines, but Rafa was a wall.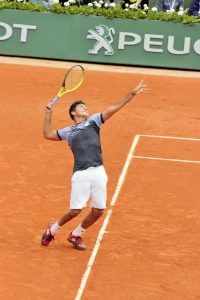 At the end Rafa won 6-4 ¦ 6-3 ¦ 6-1 and was even up for some fun during the interview.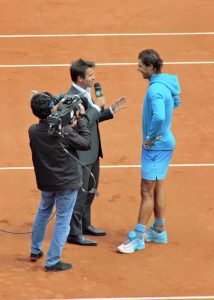 The next big game on court Philippe Chatrier came up, the flag of Roland Garros showed the slight wind on the court and everyone was waiting for another great match.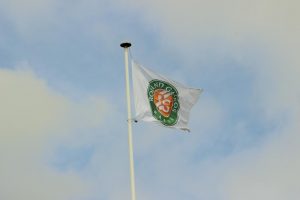 This and last season Andy had some changes in his staff, and since he changed the tactics he is getting stronger. Besides on that, he didnt lose a game since he is married, maybe a good sign for him.
As usual, Murray came up with an impressive match. He is definitely one of the best return players on the tour. I think he is super quick with a height of 1,90 meters.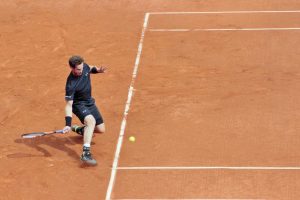 As a tennis addict, I keep following him since a while. He defintely worked on his service.
Mainly on the first serve, you can see that clearly on the stats board:
Average 80 % 1ST SERVE POINTS WON, that means he wins 80% of the points if he hits the first serve. He still has a lot of room to improve on the 2nd though
.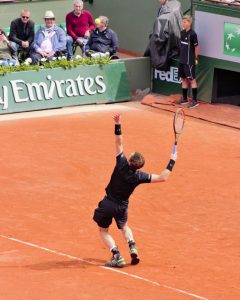 Joao Sousa is a young and strong player. He played a great match and even managed to win a set against Andy Murray. During the 3rd set he was playing a great game and came up even stronger. But somehow Murray brought the set home. But that's Tennis, that's sports.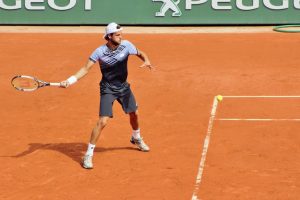 After losing the 3rd set, but playing sort of better than Andy – it was the mental constitution that made the difference in this match.
At the end it was 6-2 ¦ 4-6 ¦ 6-4 ¦ 6-1
————————————————————————————————————————–
And as every other tournament, you see and meet legends, sportswomen & -men and of course celebrities
Editor-In-Chief for the US Vogue
Tennis lover & Fan of Roger Federer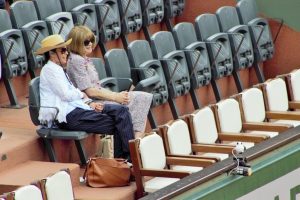 Former professional British No. 1 female tennis player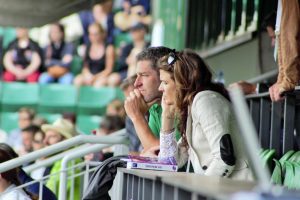 It was more than awesome, a real gentleman's experience.
I'd love to visit other tournaments and see more matches!
https://agentlemans.world/wp-content/uploads/2015/06/MG_8668-2.jpg
1024
682
gentleman
//media.agentlemans.world/2017/01/agw-logo-605.png
gentleman
2015-06-01 11:51:00
2016-05-30 13:21:21
Roland Garros 2015