Oxblood Shoes – Introduction
Shoes are an important accessory of a gentleman. You're always expected to wear them with a certain respect, dignity and cleanliness. Last week, we had the great pleasure to visit the store and meet the manager (Claude Locher) of oxbloodshoes in Zurich. The shop comes up with the world's largest selection of horween shell cordovan shoes.
Each pair is unique, handmade and based on the highest possible quality.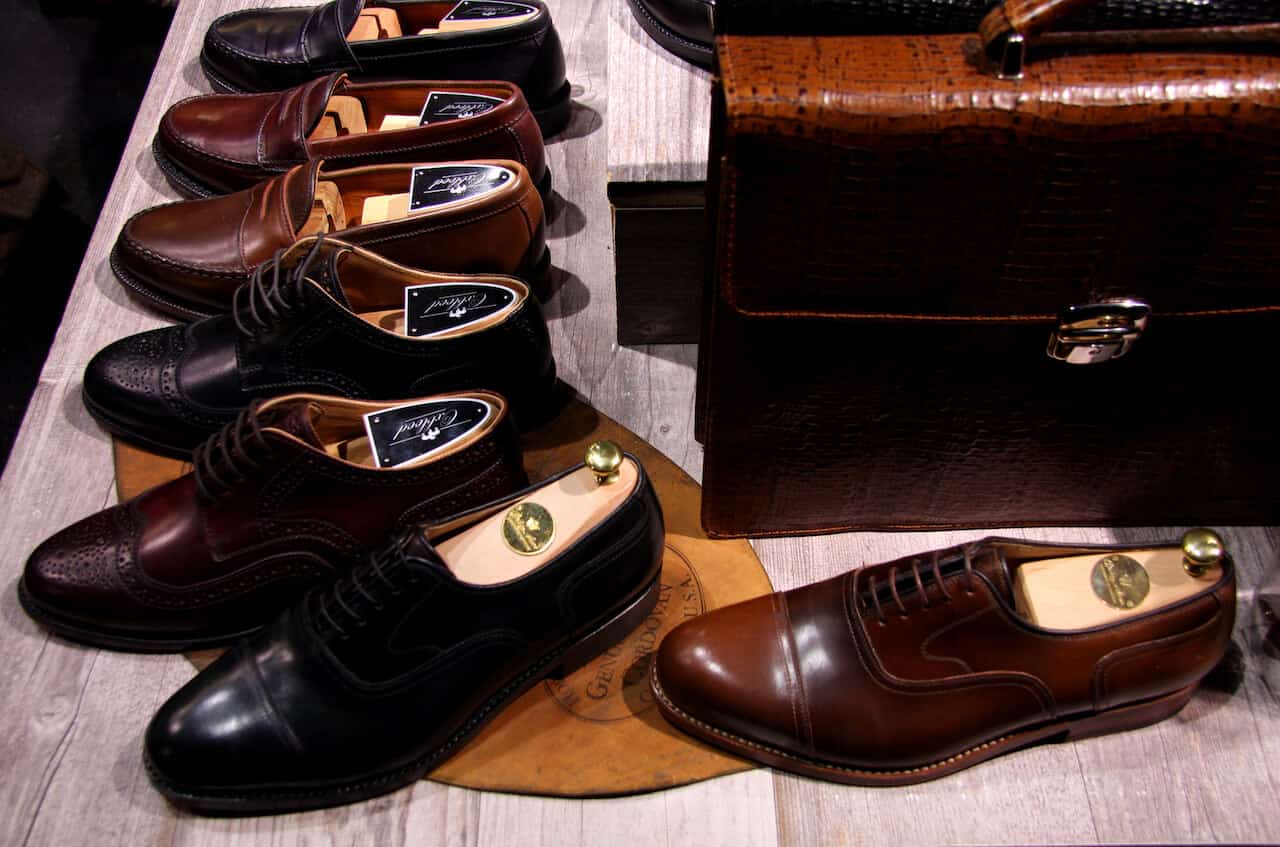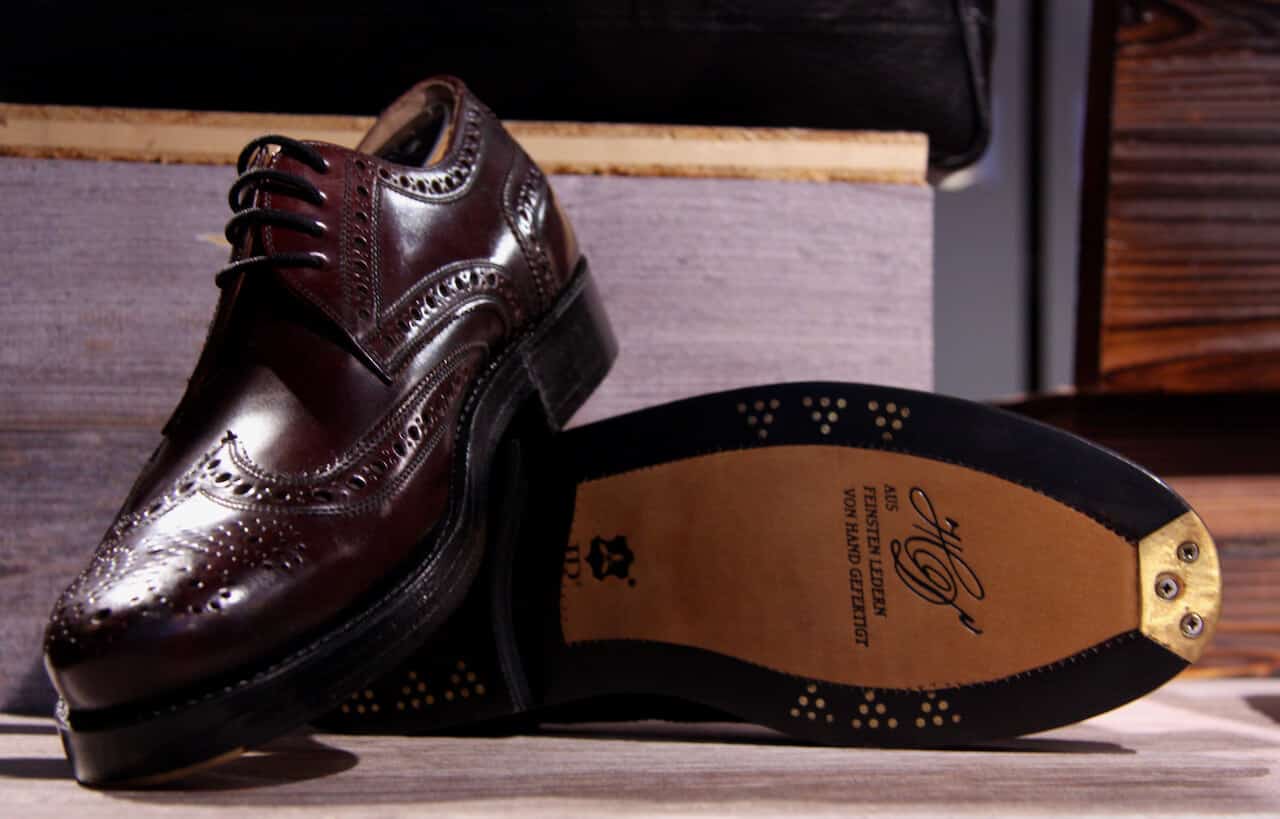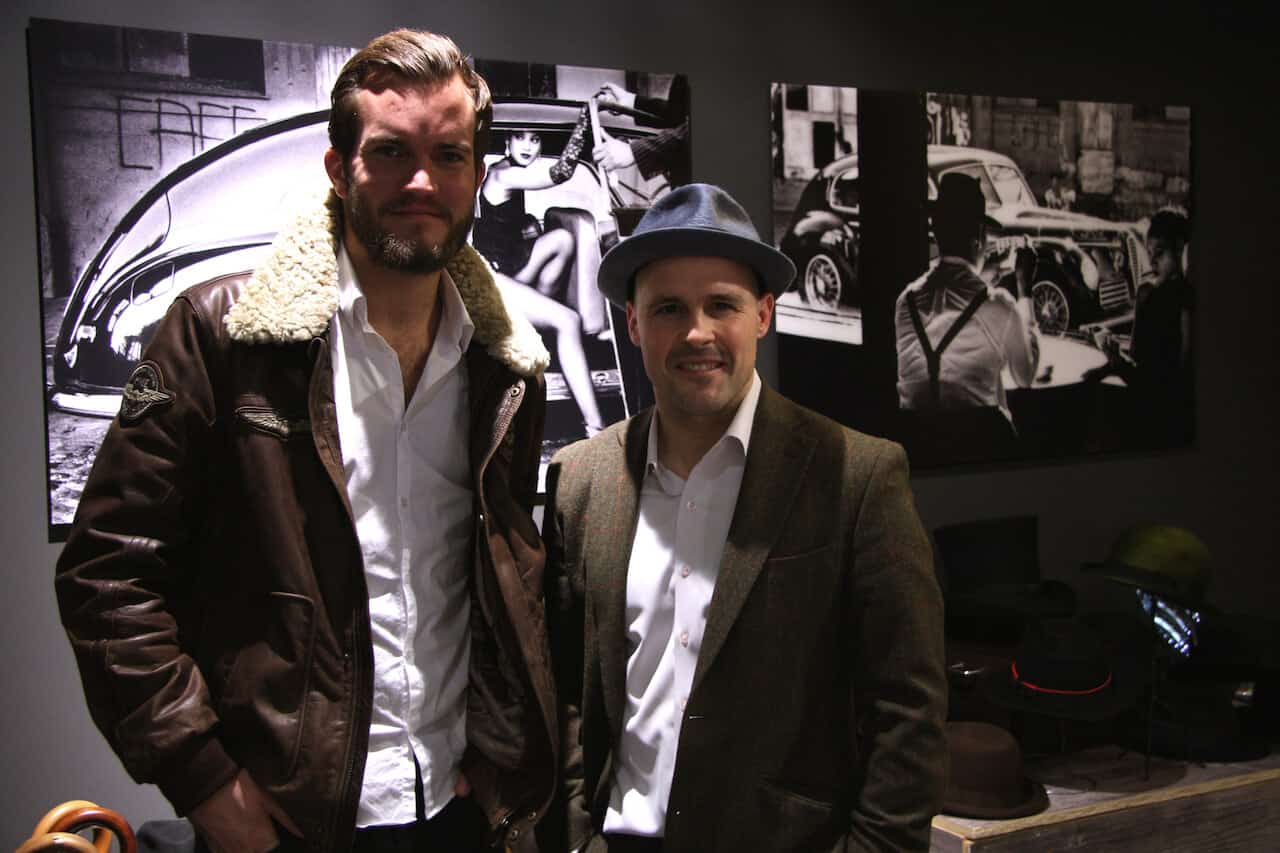 Oxblood Shoes – What is it about?
Shell Cordovan – the best leather in the world
Cordovan is an equine leather made from the flat muscle (or shell) beneath the hide on the rump of the horse.
The handmade production of these shoes is one of the really ancient arts of shoemakery.
The process of gaining & crafting the shell leather can take up to 6 months.
It means, always using formulas that cut no corners, and components chosen strictly for their quality. In today's market, where speed and flexibility are at a premium, Horween Tannery ensures an unparalleled blend of quality, consistency, responsiveness, and innovation. 
Only the best shoemakers from America and Europe use Shell Cordovan from Horween.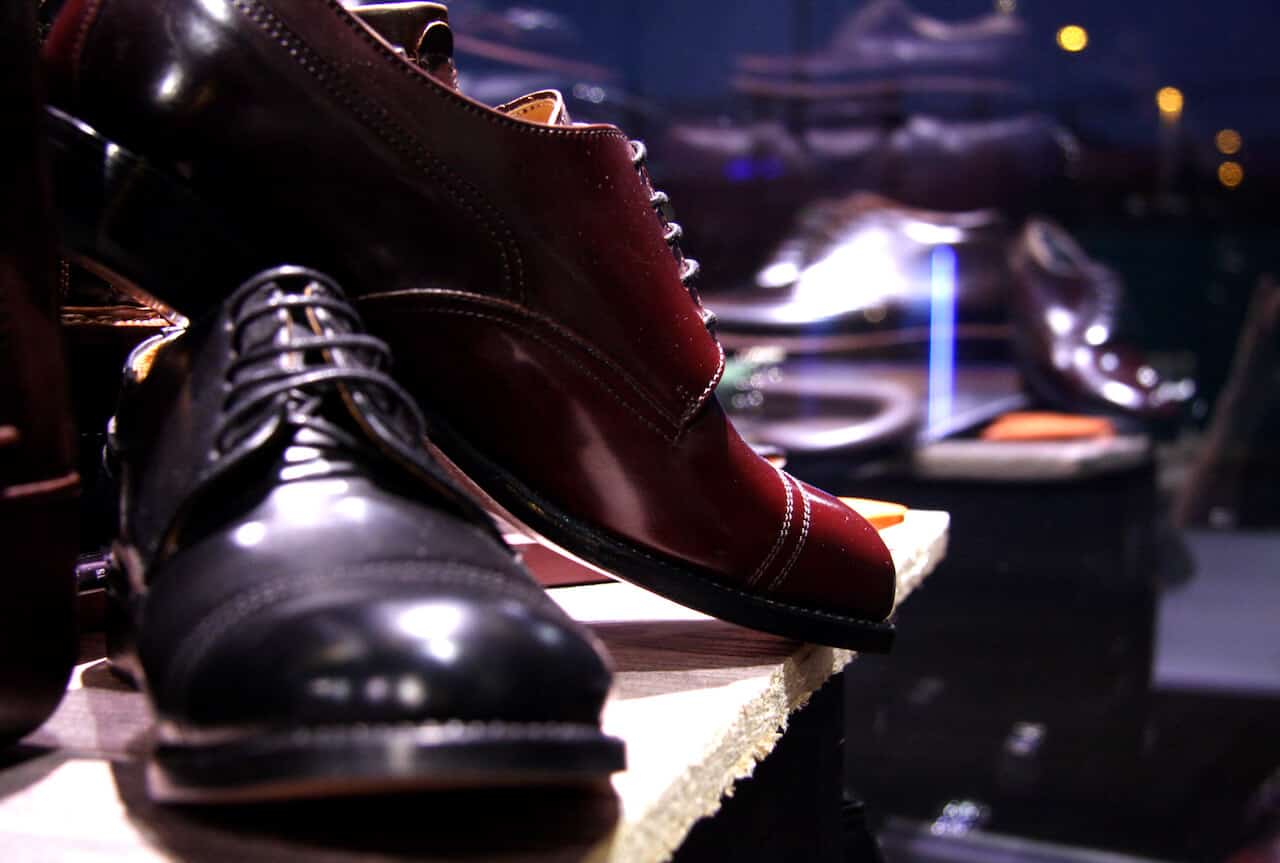 Oxblood Shoes – The Sole – JR (Joh. Rendenbach)
The traditional method of oak-bark ground-tanning has prevailed through four generations of leathermaking at Rendenbach.
Leather with the JR-Brand label is waterproof and extremely abrasion resistant, tough yet flexible, very comfortable to wear and optically distinguished by its attractive grain and warm, woody colour.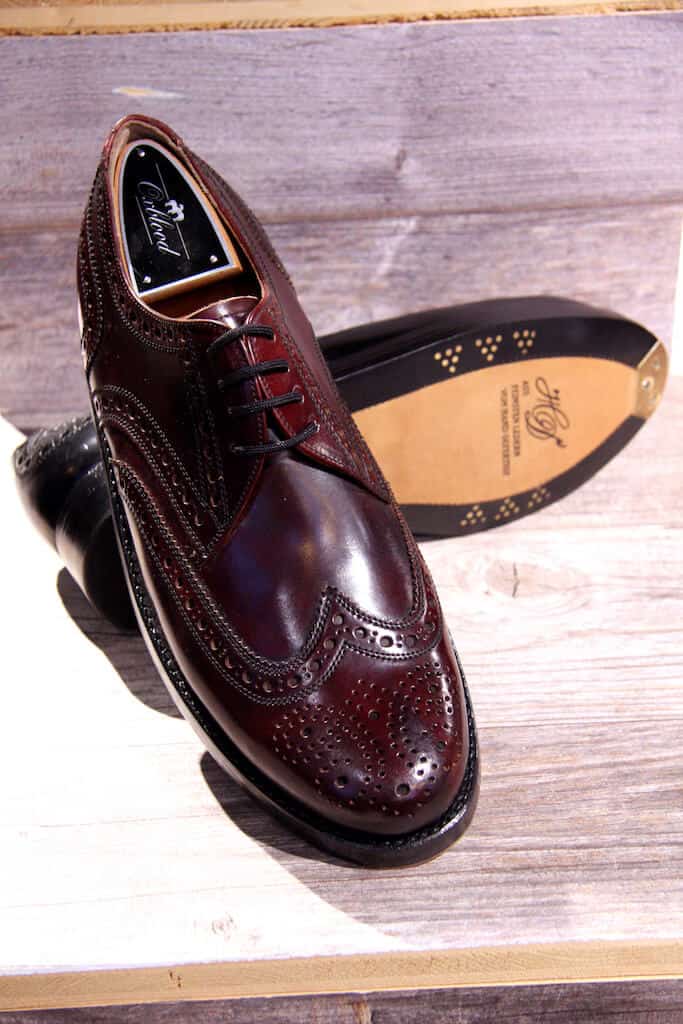 Oxblood Shoes – Finest accessories
The shoe wax & polish are very exquisite and provide full protection for your shoes. It's all about the love for the detail here.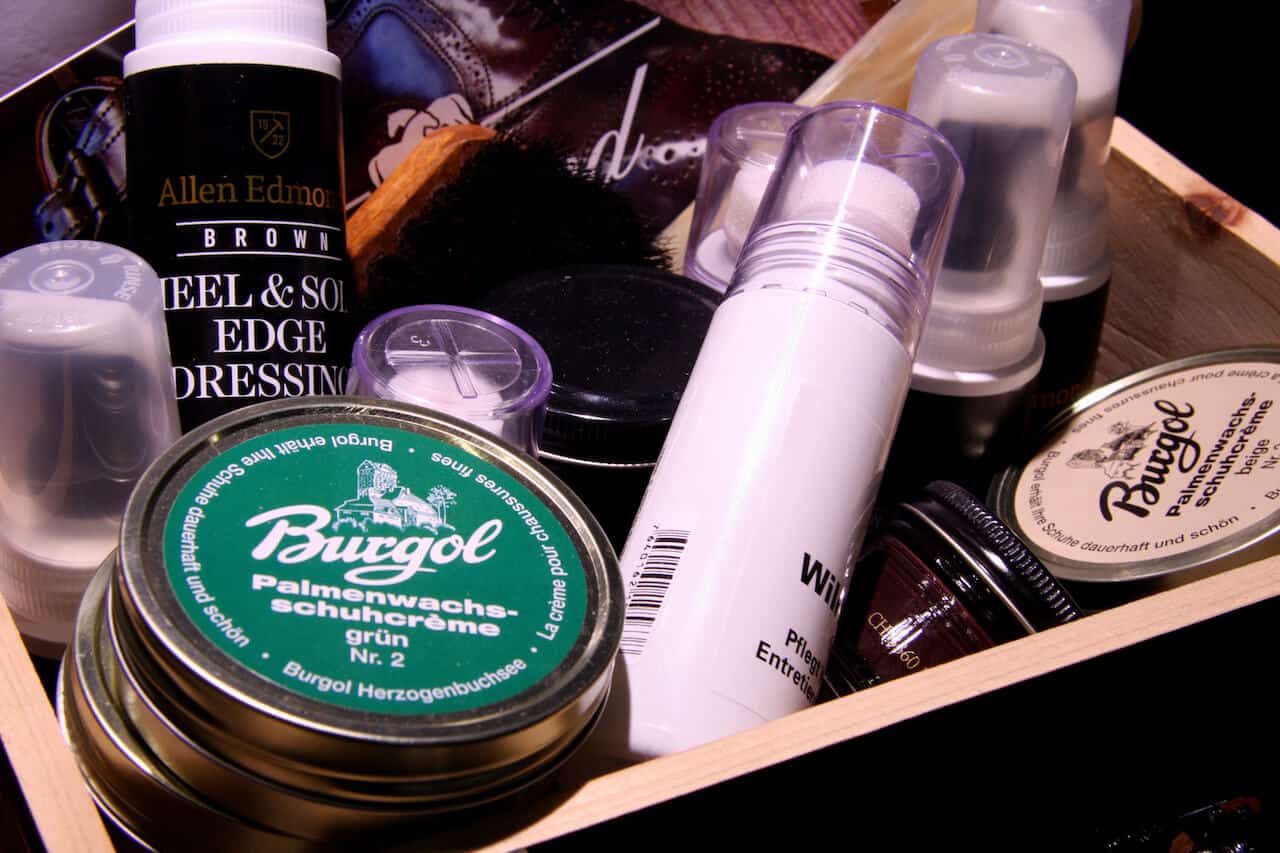 Oxblood Shoes – The shop
A very rare selection of the most beautiful shell cordovan shoes is what you will find here.
They work with producers from Spain, Austria, Hungary & U.S. The models are all handmade, mainly sewn welted or even nailed.
//media.agentlemans.world/2017/01/agw-logo-605.png
0
0
gentleman
//media.agentlemans.world/2017/01/agw-logo-605.png
gentleman
2015-02-23 17:08:00
2018-07-03 13:37:07
Oxblood Shoes - Zürich's Finest Shoestore